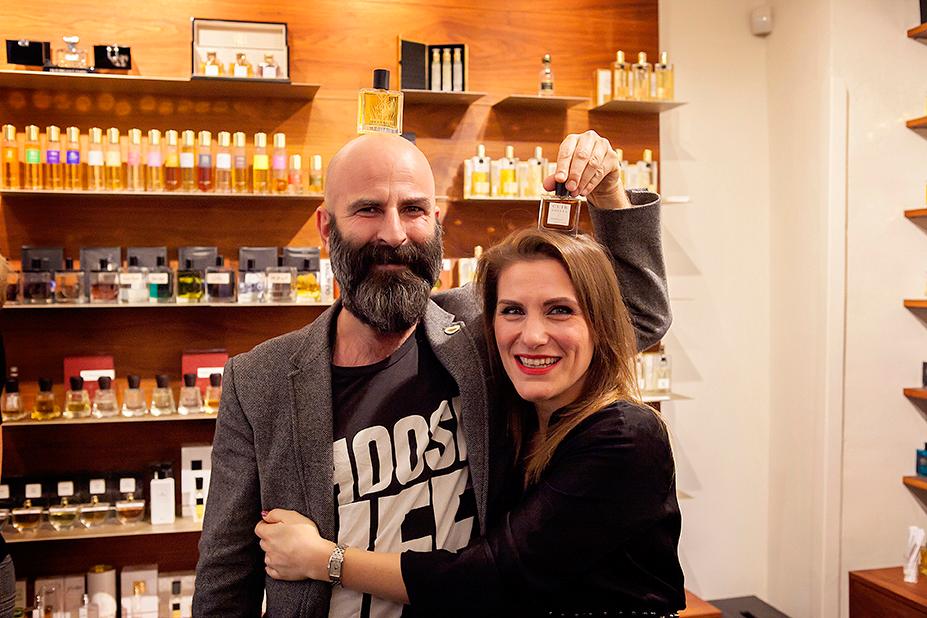 Made in Amsterdam by Italian hands...
The Italian perfumer Francesca Bianchi launched her first 3 perfumes in 2016:
The Dark Side, Angel's Dust and Sex & The Sea.
The public was enchanted with her exciting creations, and as cherry on top of the cake, the influential perfume critic Luca Turin rated Bianchi's perfume Angel's Dust with 4 stars, saying: "… feels rather like a tribute to Mathilde Laurent's Guet-Apens/Attrape Coeurs (Guerlain 1999/2005) but without the frustrating, jangling harshness in the dry down that made the original less deliciously comfortable than it should have been. Very nice."
A great start for Francesca Bianchi's private brand!
More of Bianchi's fragrances quickly followed and her original, powerful and distinct extrait de parfums were widely acclaimed.
Francesca's love for creating fragrances started at the age 28. Her passion for essential oils grew into a professional career as perfumer. She proudly works on her fragrances in her studio in Amsterdam.
It is our pleasure working with this passionate and artisanal perfumer!