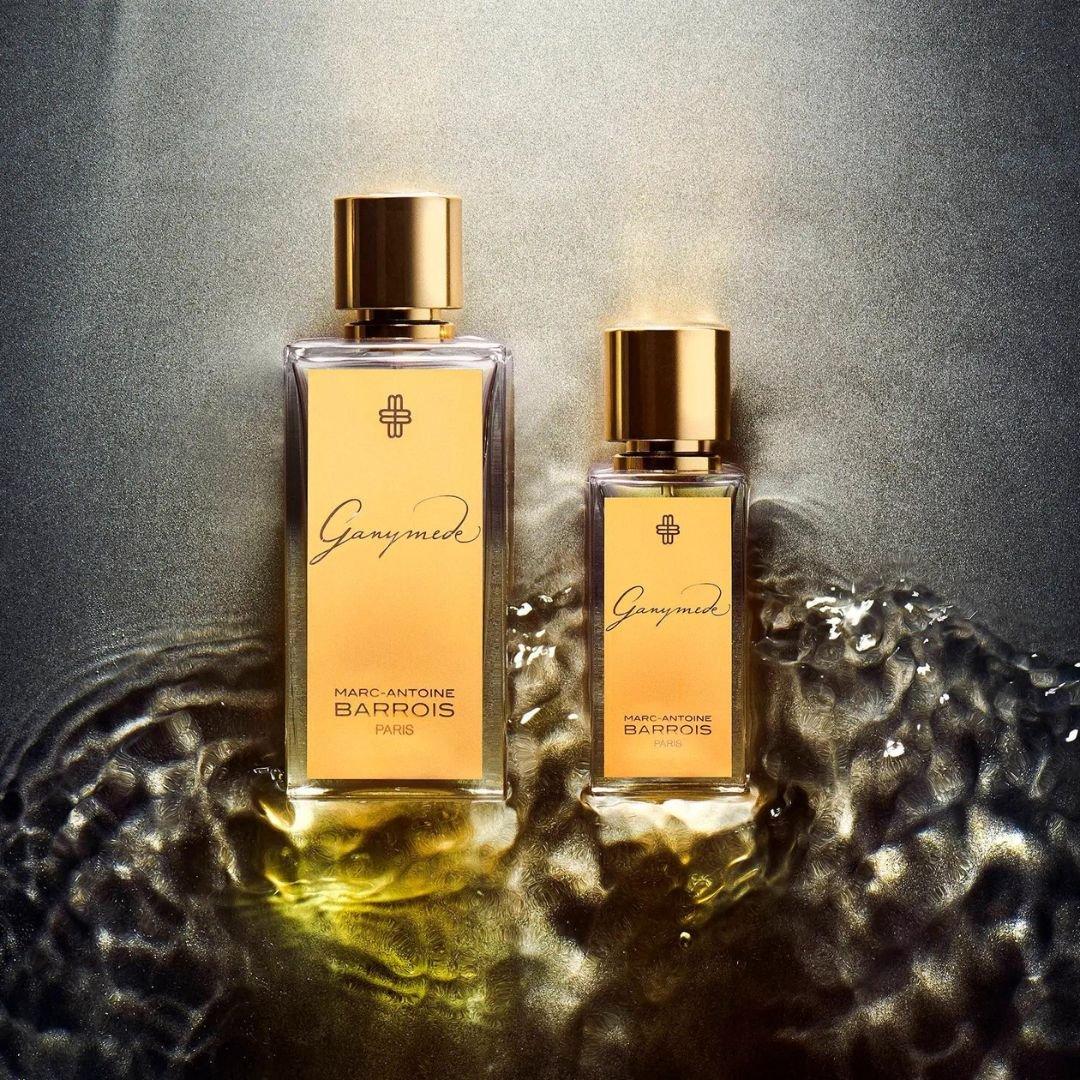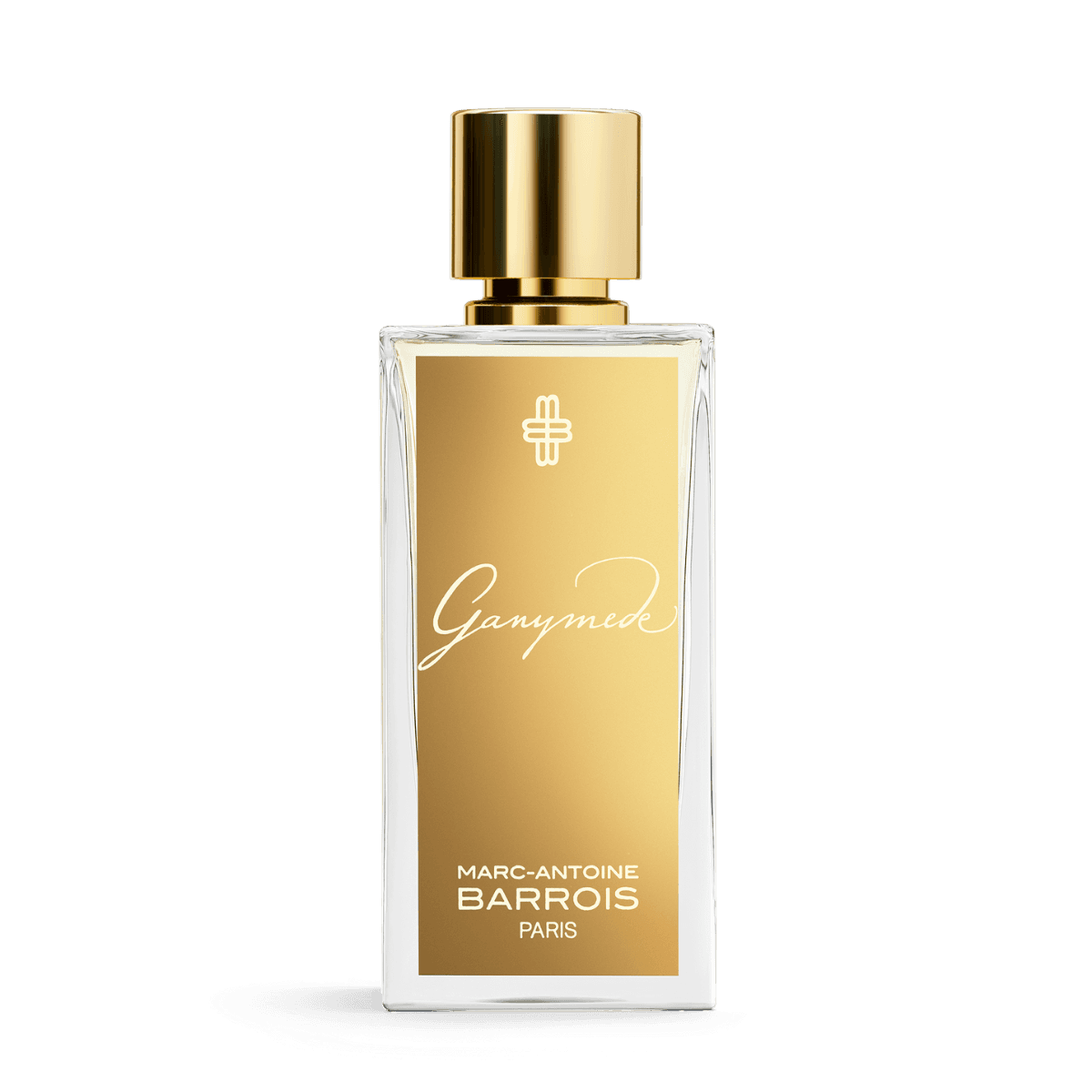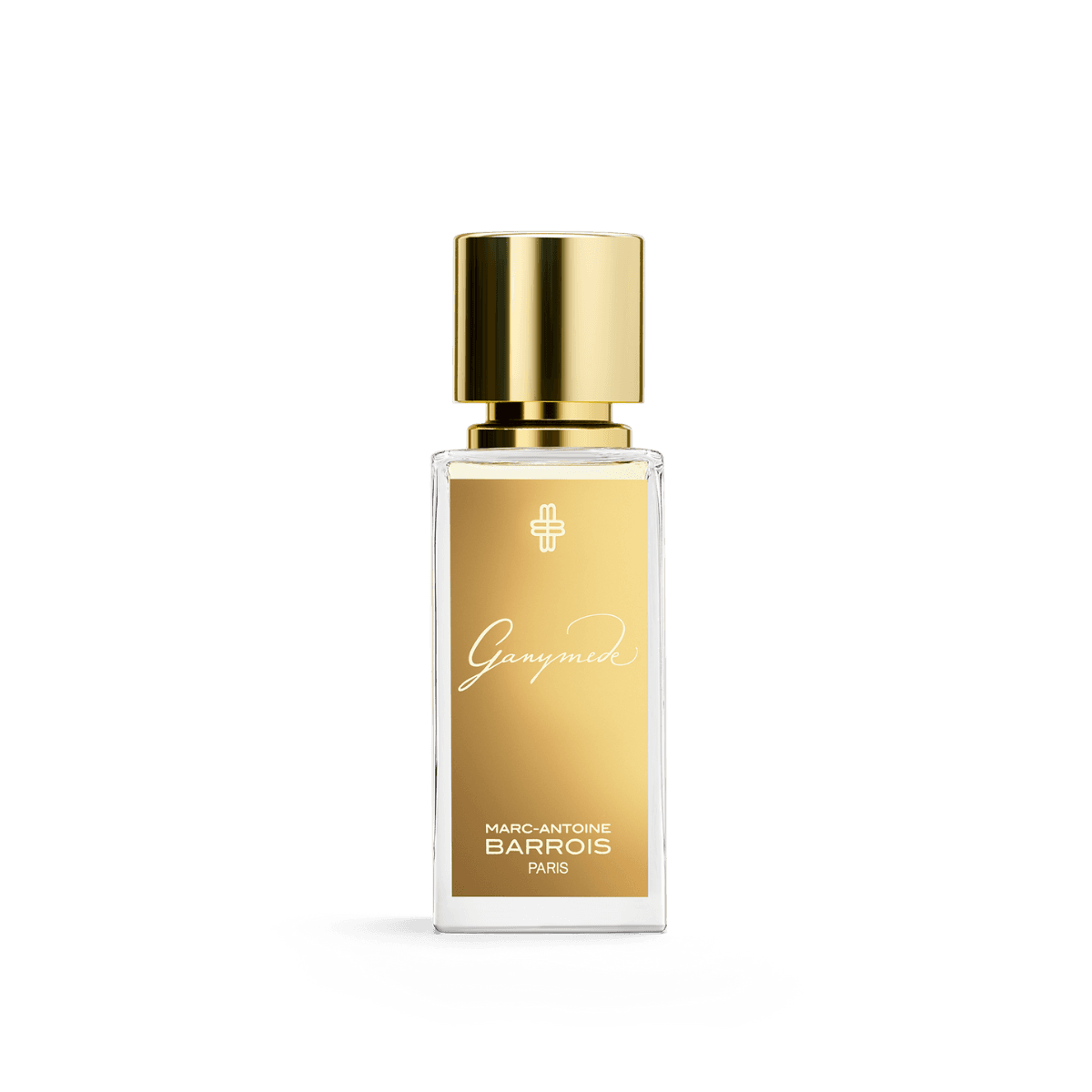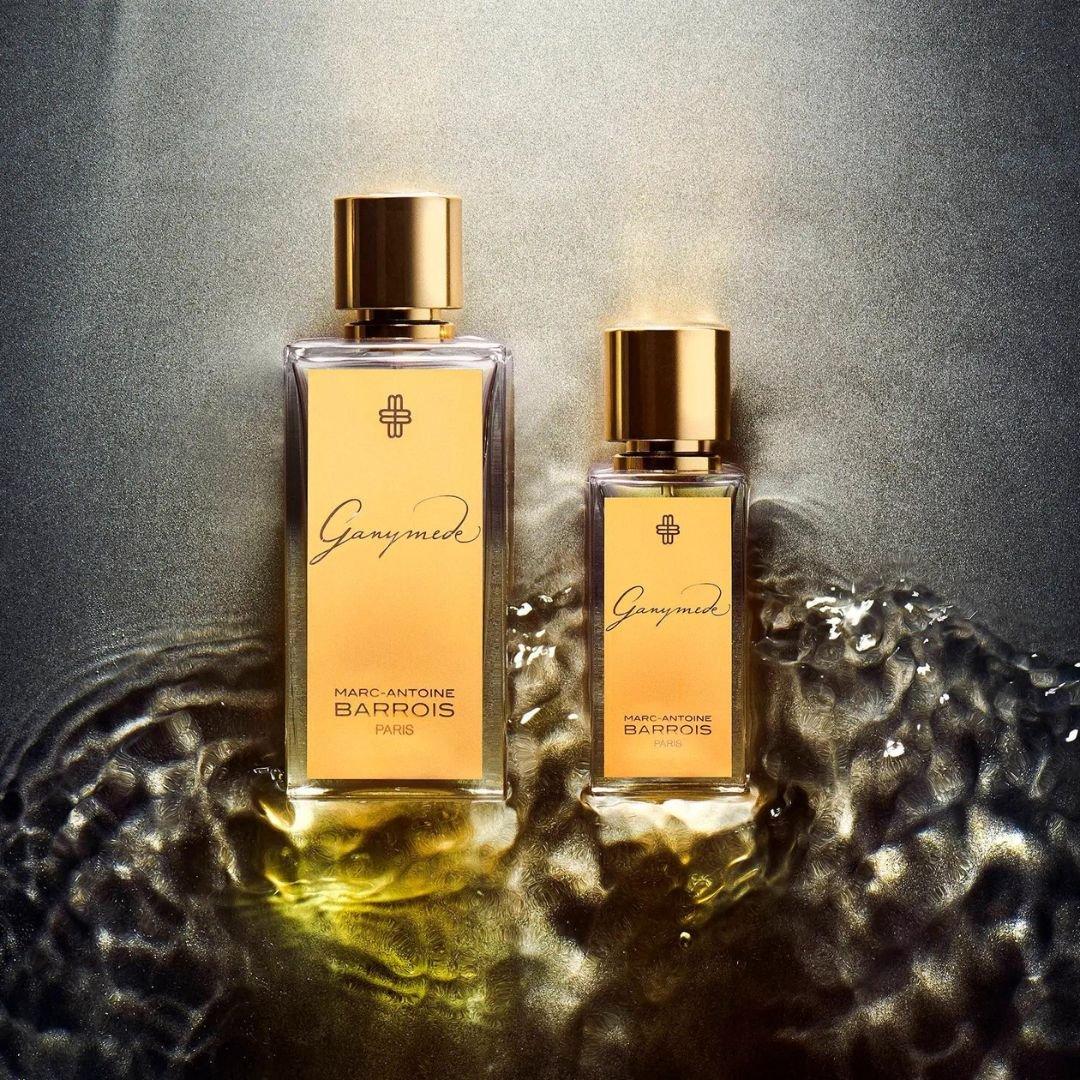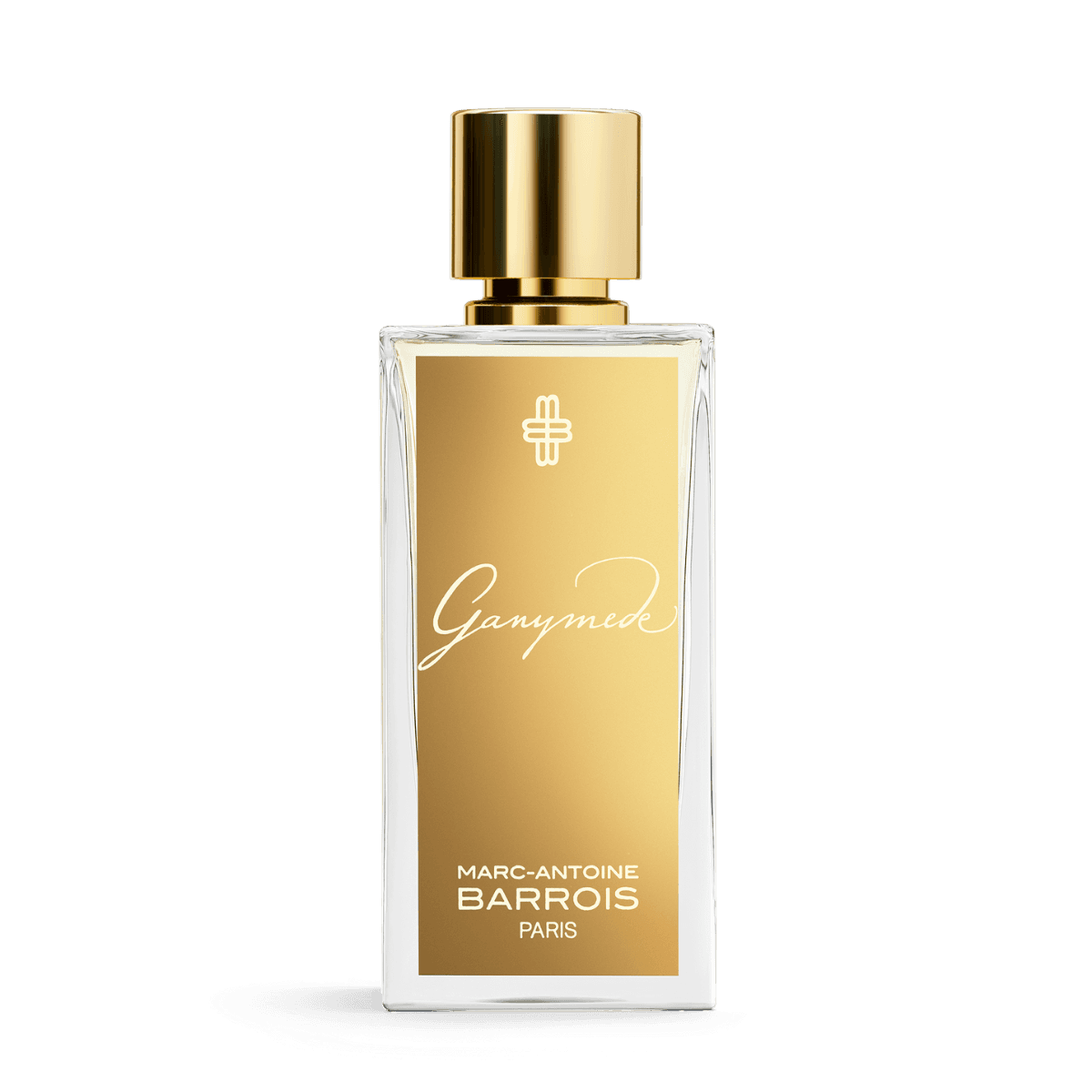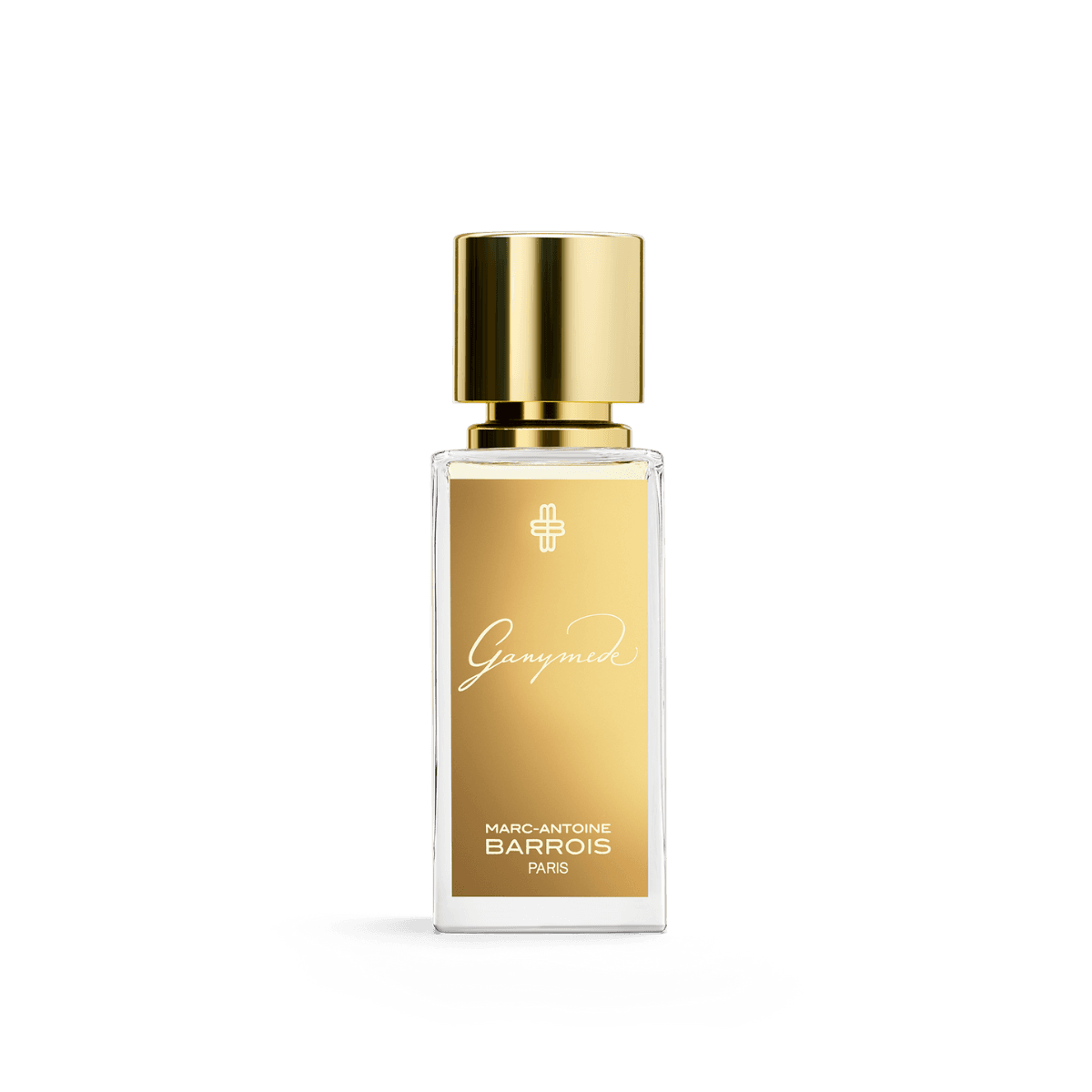 Daily worldwide shipping

Free shipping rates available

Free samples & gift wrapping
Ganymede of Marc-Antoine Barrois is extremely elegant, a true high-quality, modern compliment-getter.
Perfumer Quentin Bisch made this second gorgeous fragrance for Marc-Antoine. Lighter and softer than B683 (imagine soft suede rather than leather), yet just as beautiful and modern: a timeless classic.
"The Fantasy of a new elegance, timeless and fluid", thus Quintin Bisch.
Marc-Antoine: "Those leather notes become softer, gaining lightness and gentleness in contact with the fragrance of violet. The mandarin smell brings its full vivacity and its acidic essence. The latter gives the tone and verticality of the fragrance from the very start. Yet opposing it, the immortelle is its counterpoint and raises the scented harmony with its double-sided fragrance, at times mineral, at other times salty. The entire composition plays with contrasts and oppositions."
Mandarin, Akigalawood, Suede, Leather, Osmanthus, Saffron, Violet, Immortelle
More than ten years ago, Marc-Antoine Barrois started with an haute couture fashion brand, where eye for detail, timeless elegance, and charisma are most important. But what is haute couture without haute parfumerie? To translate this special brand to a perfume Marc-Antoine found the olfactory talent of another young designer. He paired up with perfumer Quentin Bisch and together they created B683 and Ganymede. Soon B683 extrait, Encelade and Ganymede extrait followed, and are conquering the hearts of fragrance lovers worldwide.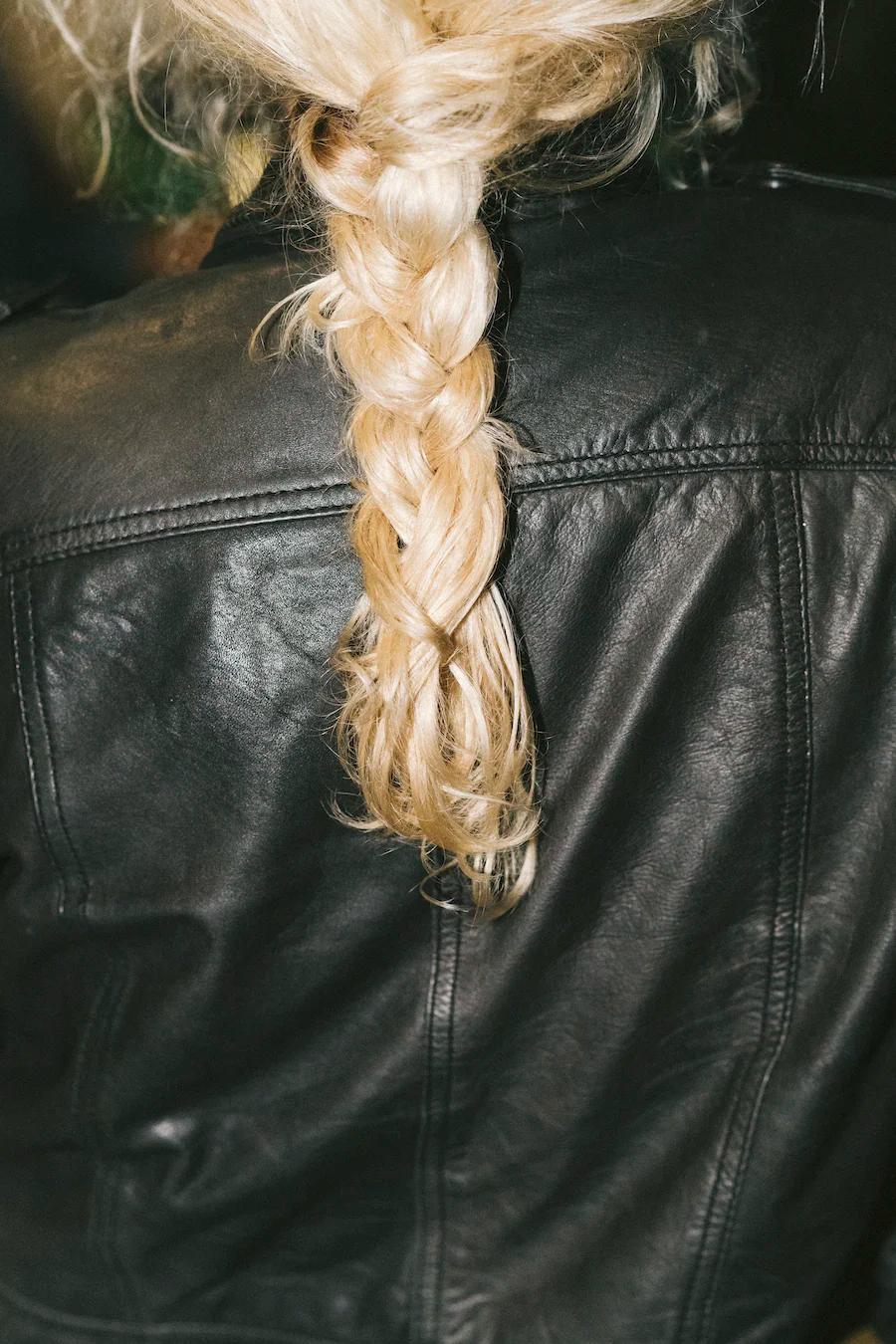 Fragrance family
Leather
Discover the multiple facets of leather in perfumes. Think of the smell of a leather jacket, a pair of suede shoes, the inside of a leather bag, or an old Chesterfield… Leather gives a luxurious, seductive and elegant touch to the fragrance. But it is also dark, robust and slightly animalic which makes this smell mysteriously tantalizing.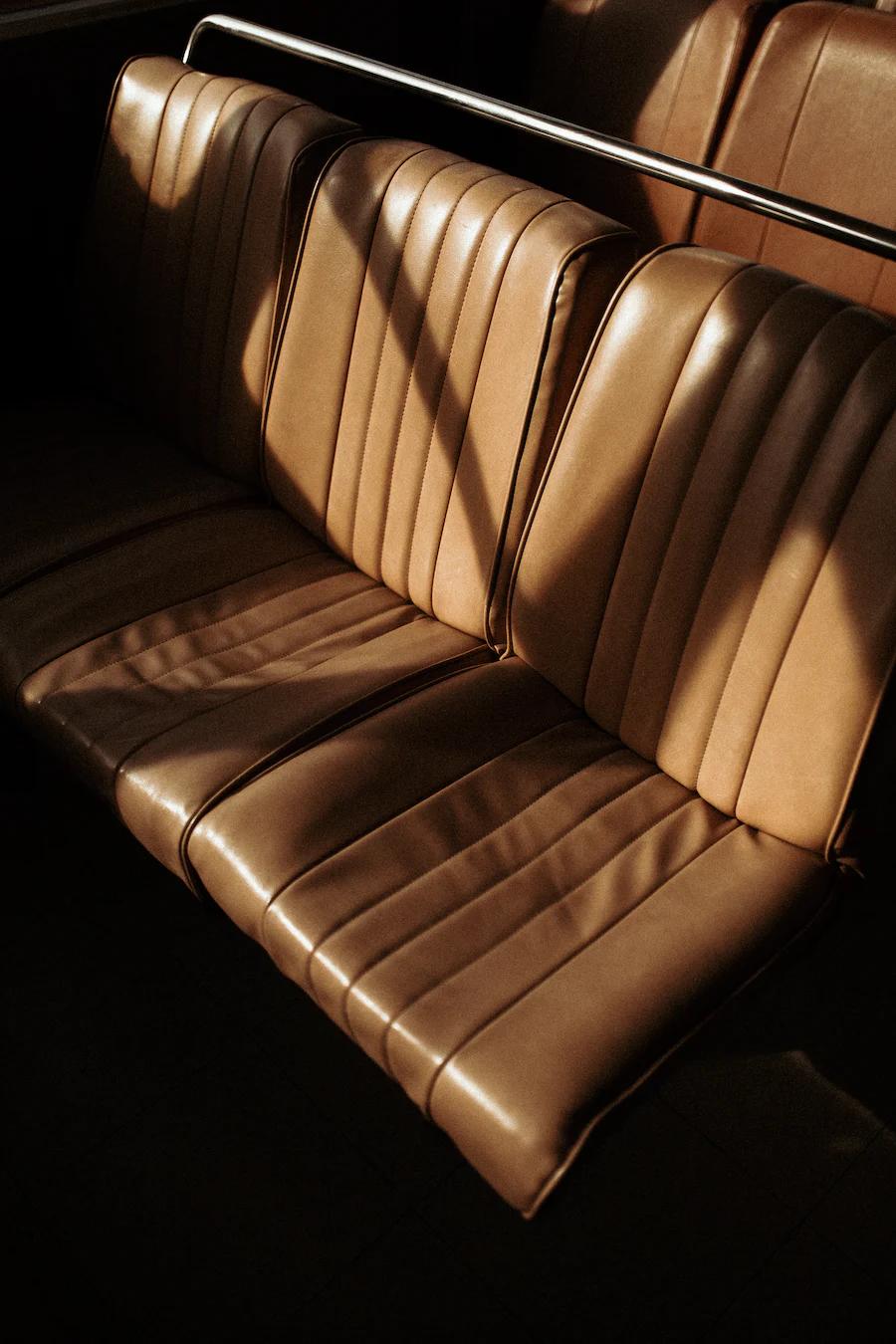 Prachtige geur
Ganymede is een unisex, meer mannelijk leunend, parfum. Ze is zacht aquatisch, zonder waterig te zijn (denk Davidoff maar complex). Door de kruiden en het suede is ze krachtig en tegelijk zacht door het gebruik van violet. De geur trekt aandacht, maar bedwingt geen dominantie met hardere hand (zoals een Dior-Sauvage). Deze geur is vooral voor de mannen die houden van een zelfverzekerde, complexe geur en die hun zelfvertrouwen en aanwezigheid niet ontlenen aan schreeuwerige kruidenmengsels in spray vorm. Vergis je echter niet: de geur is zacht, maar ENORM potent. Je hoeft maar een enkele spray te gebruiken om de hele dag verzekerd te zijn van een fantastische geur op arm lengte. In huis ruik je hem zelfs nog vele uren bij vlagen!
Lorenz Duremdes - 2022-11-10
VadymMentukh SvetlanaSurikova06421 - 2022-11-07
Dát is verrassend!!!…
Bij een bezoek aan de Perfume Lounge zijn wij prettig geholpen door Chester; met recht 'een ware parfum reis'..!! Mijn voorkeuren als hout,amber, leer,suède kwamen voorbij en tóch was daar deze verrassing; Ganymade!! Alles omvattende met als boventoon mandarijn… een geur betoverd. Met veel plezier en tot genoegen draag ik deze iedere dag; past 100% compleet bij mij. Dankjewel Chester, en tot snel !! MvG Sylvia (én Sylvia 😉).
Mijn favoriete webwinkel!
Dit is mijn favoriete webwinkel! Ze zijn snel! Alles is zo keurig ingepakt! Zeer klantvriendelijk en verkopen de beste parfums!
Perfecte perfume echt lekker
Super
Super heerlijke geur. Wel een beetje "luid" voor mij, durf niet meer dan 1 spray want ik ben bang dat anders de projectie teveel zou kunnen zijn voor mijn omgeving. Maar superblij met deze aankoop en zoals vorige keren is de service van Perfume Lounge geweldig!
Verrassend intrigerend
Ik moest even wennen, maar al snel is dit mijn dagelijkse parfum geworden. De geur lijkt constant te evolueren, over de dag heen, maar ook per dag.
Rolf Fronczek - 2022-01-27
Verliefd
Dol ben ik op deze parfum. Geen andere geur kan deze evenaren. Mannengeur? Nee hoor! Kan zeker ook voor de vrouw.
Hannie IJskes - 2022-01-16
Simply amazing
De geur is geweldig en de service is uitstekend.
Love In The Air
I got to much question about what am I wearing. Many of my friends and family want me to order a Ganymede for him. So soon I will make a new purchase maybe a four Ganymede. Odor 10/10 Versatility 10/10
Ganymede
It is amazing for me. Very pleasant, soft, clean not so loud. Long lasting on my skin Thank you very much!
Geweldig!
Echt een hele bijzondere geur., ik heb eerst twee samples geprobeerd en nu weet ik zeker.; een blijver!
A grand composition
One of the most sophisticated suede scents, elegant, outstanding and unique, and extremely long lasting without being overwhelming. Immortelle and violent are in perfect contrast to the supple leather base. Just exquisite.
Op en top gentlemanlike
Ganymede vind ik superdraagbaar in alle omstandigheden, alhoewel de osmanthus en het suedeakkoord er toch voor zorgen dat je zegt: "Hee, wat is deze geur?" Sowieso voel je jezelf een echte heer met mooi uitgebalanceerde compositie.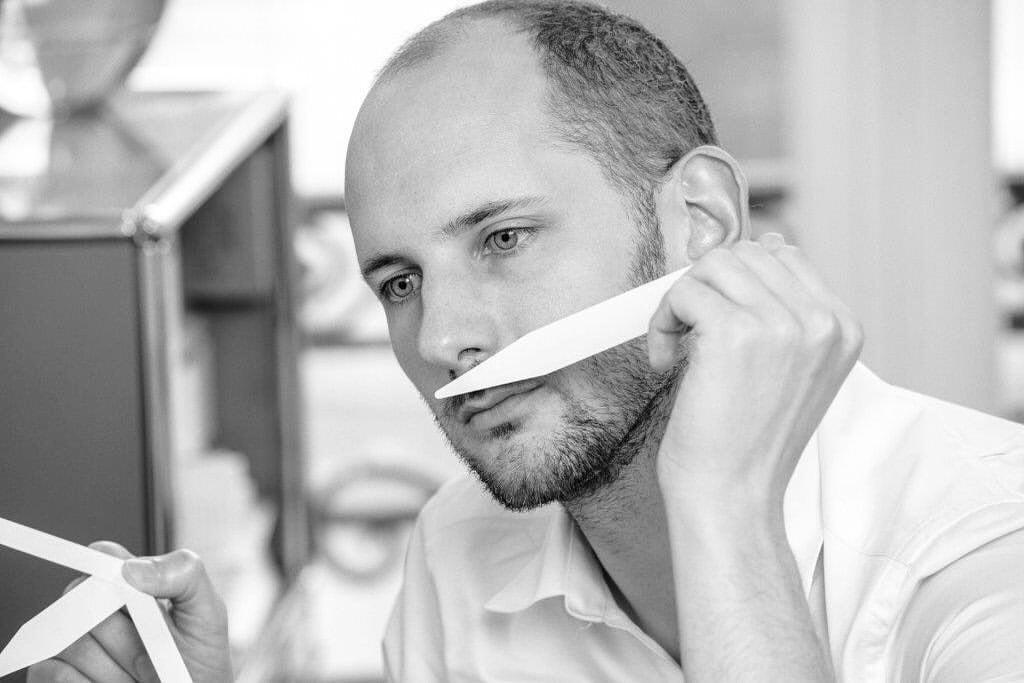 Quentin Bisch
At already a very young age Quentin Bisch knew he wanted a creative profession. It brought him to music, theatre and performance, but it was perfumery in which he found his true calling. He created fragrances for Jean Paul Gaultier, Paco Rabanne, Saint Laurent, Azzaro, Mugler, Chloe, Ex Nihilo, Etat Libre d'Orange… And he was rewarded best perfumer in 2020! His close collaboration with Marc-Antoine Barrois resulted in three beautifully elegant and timeless fragrances for the Marc-Antoine Barrois label: haute couture meets haute parfums!