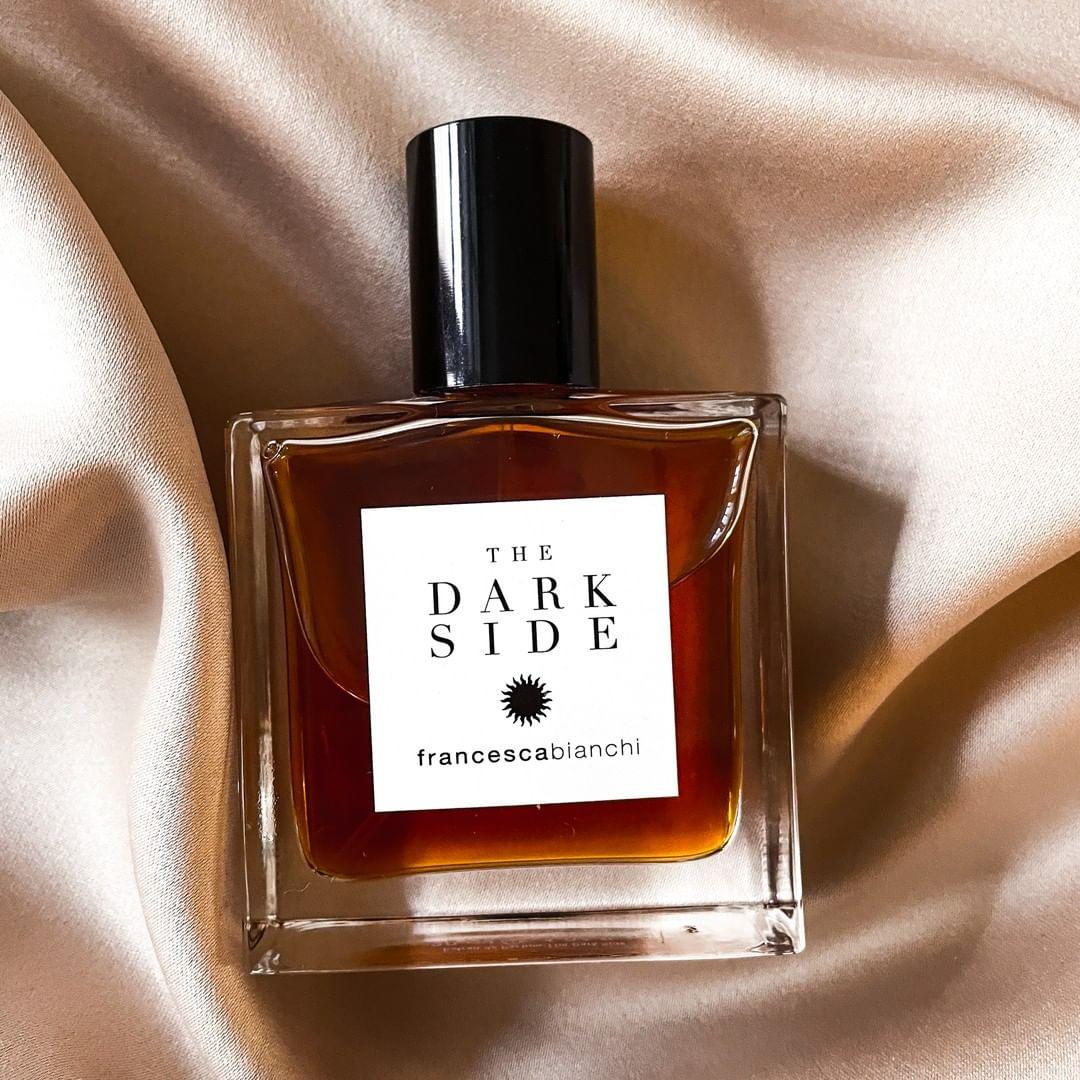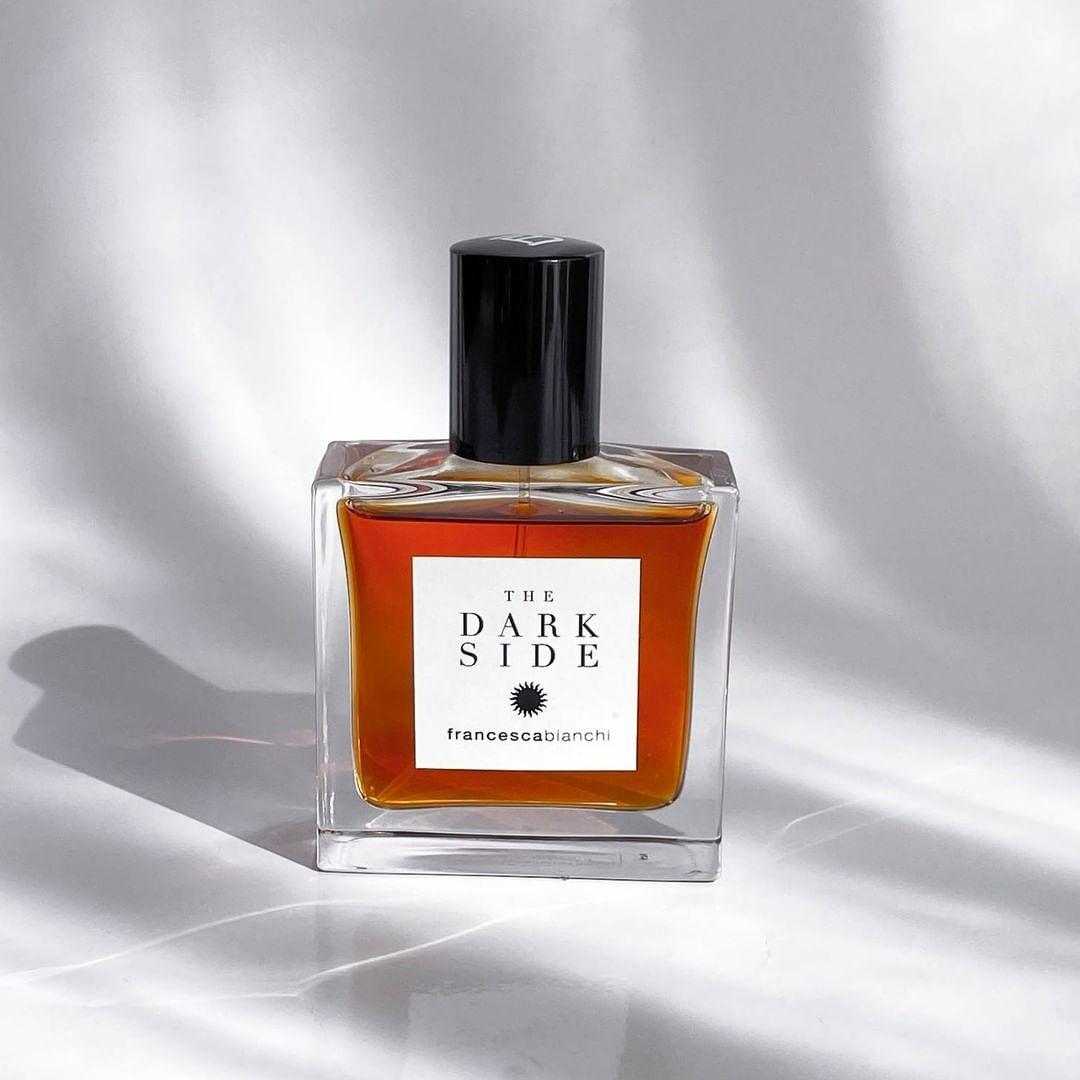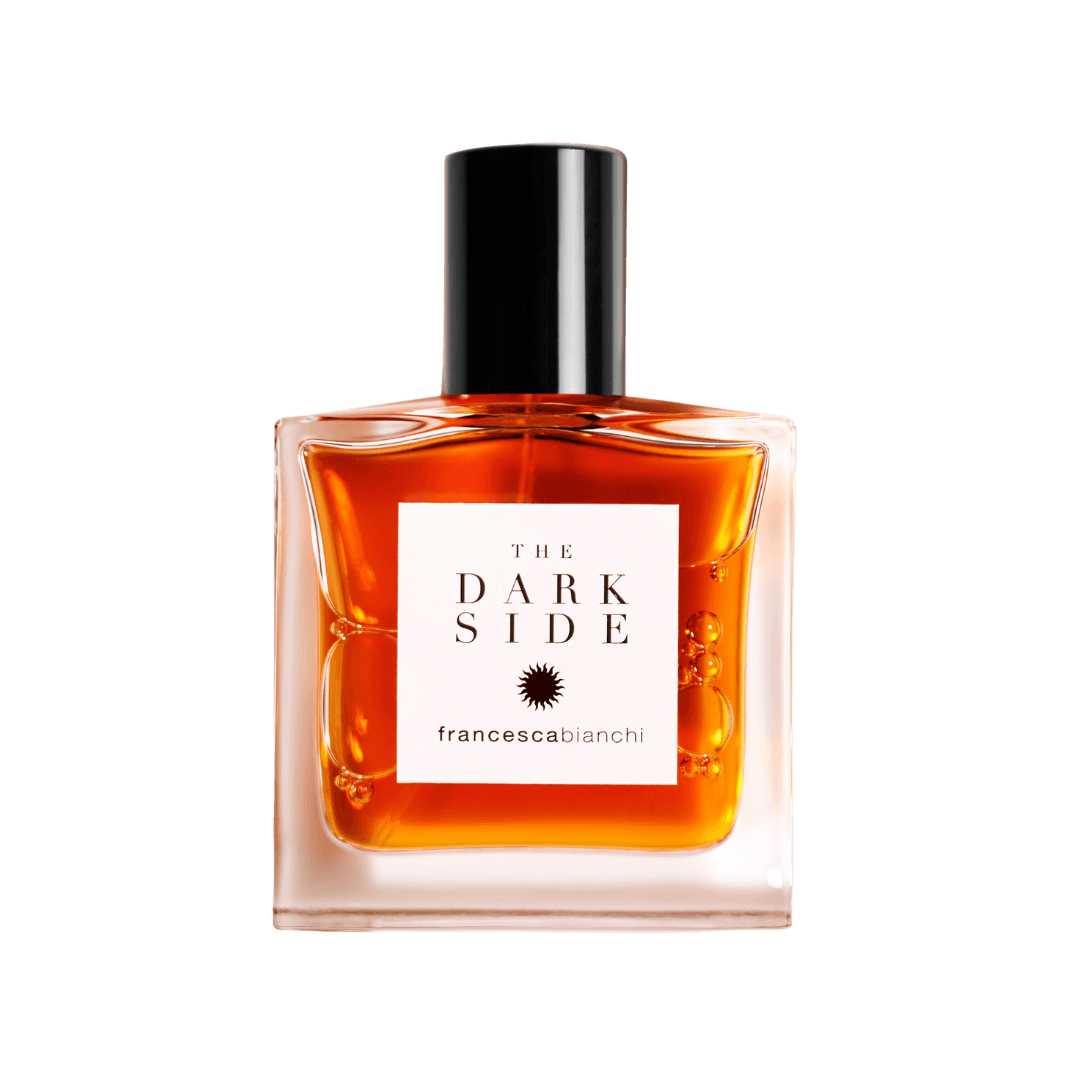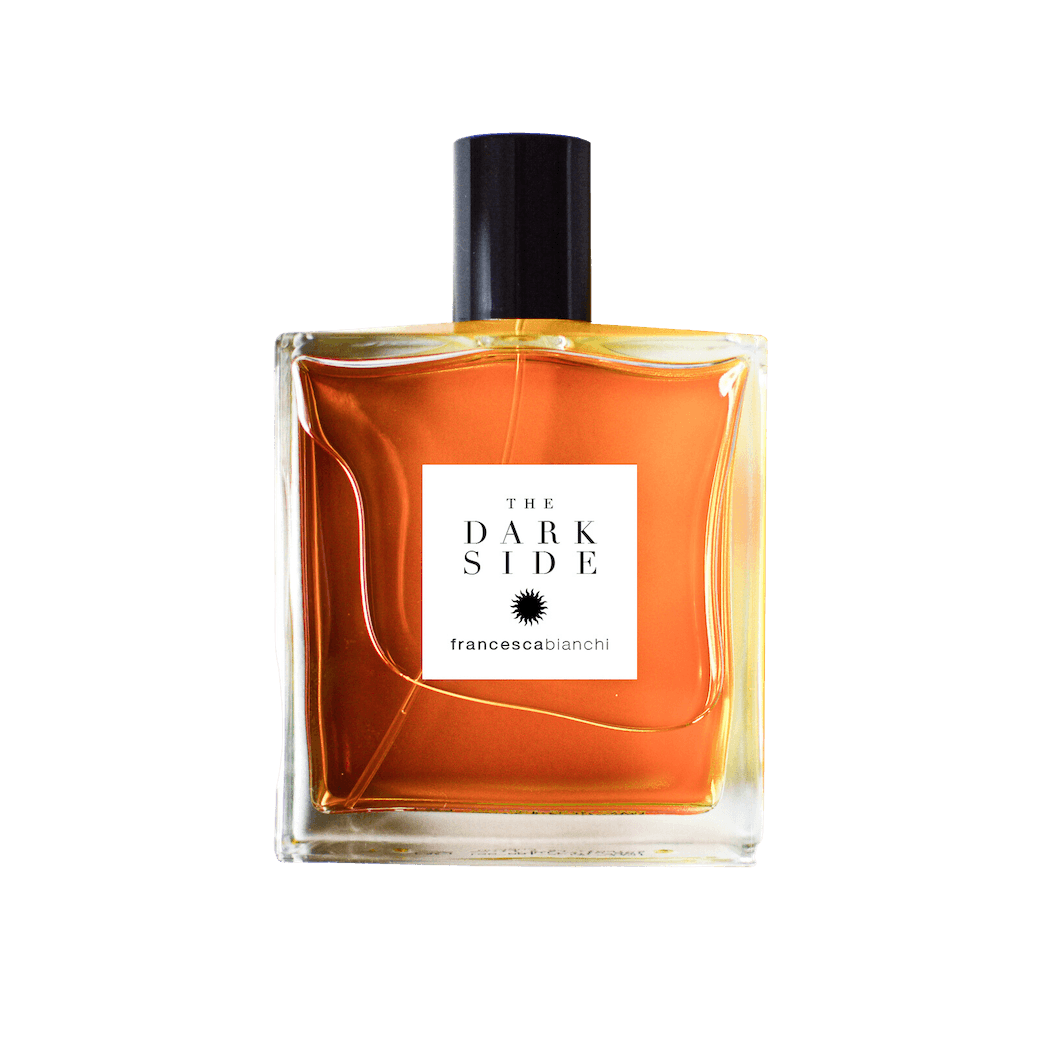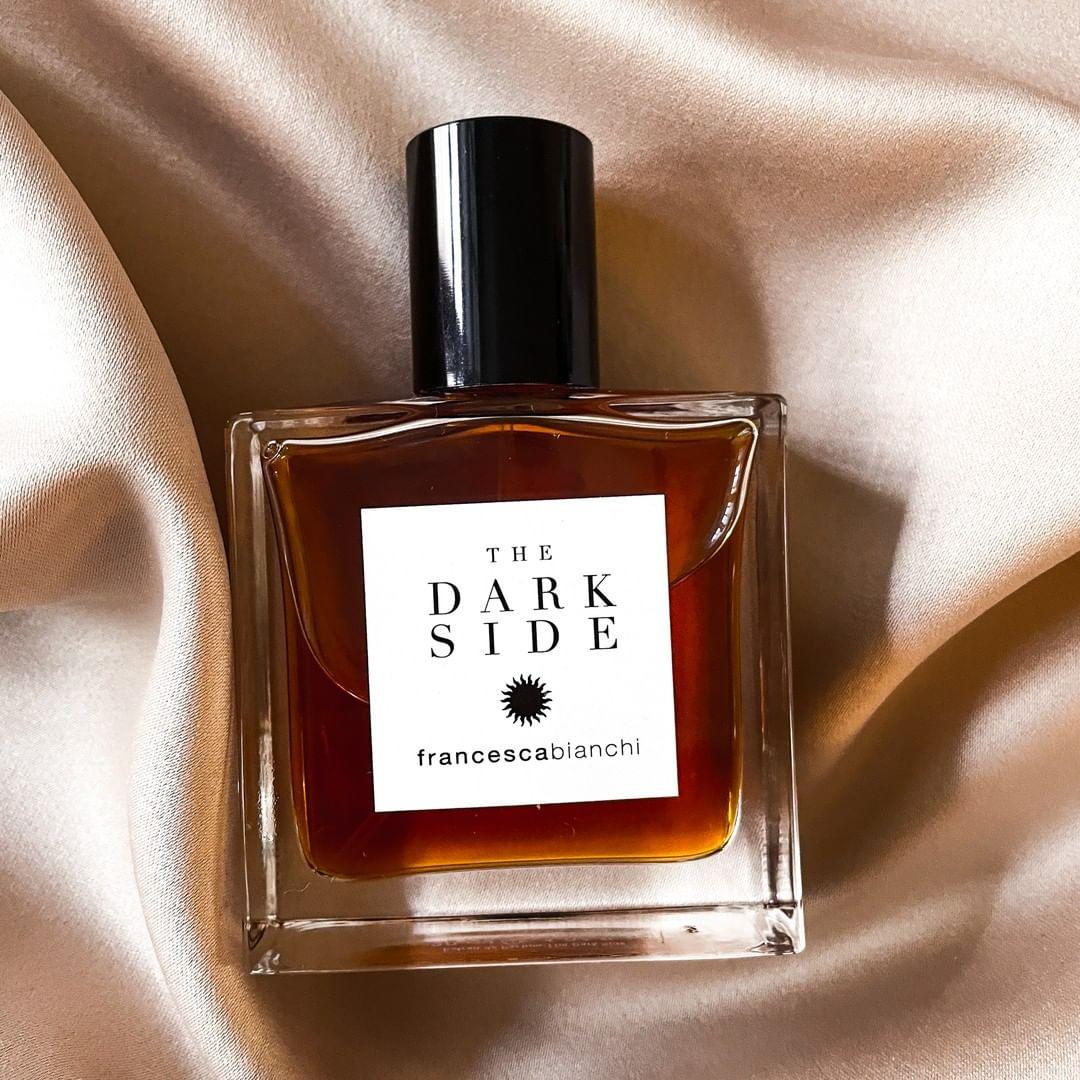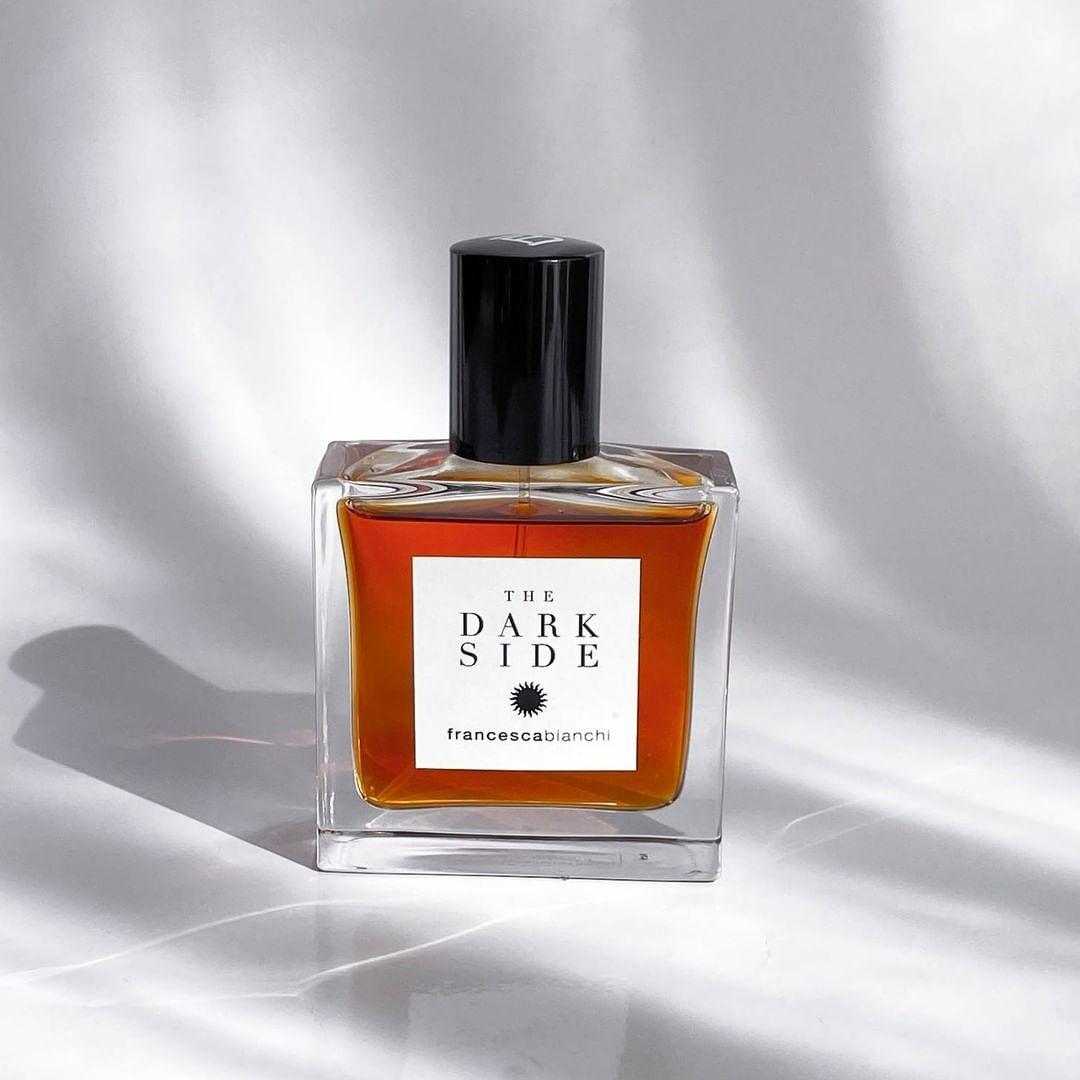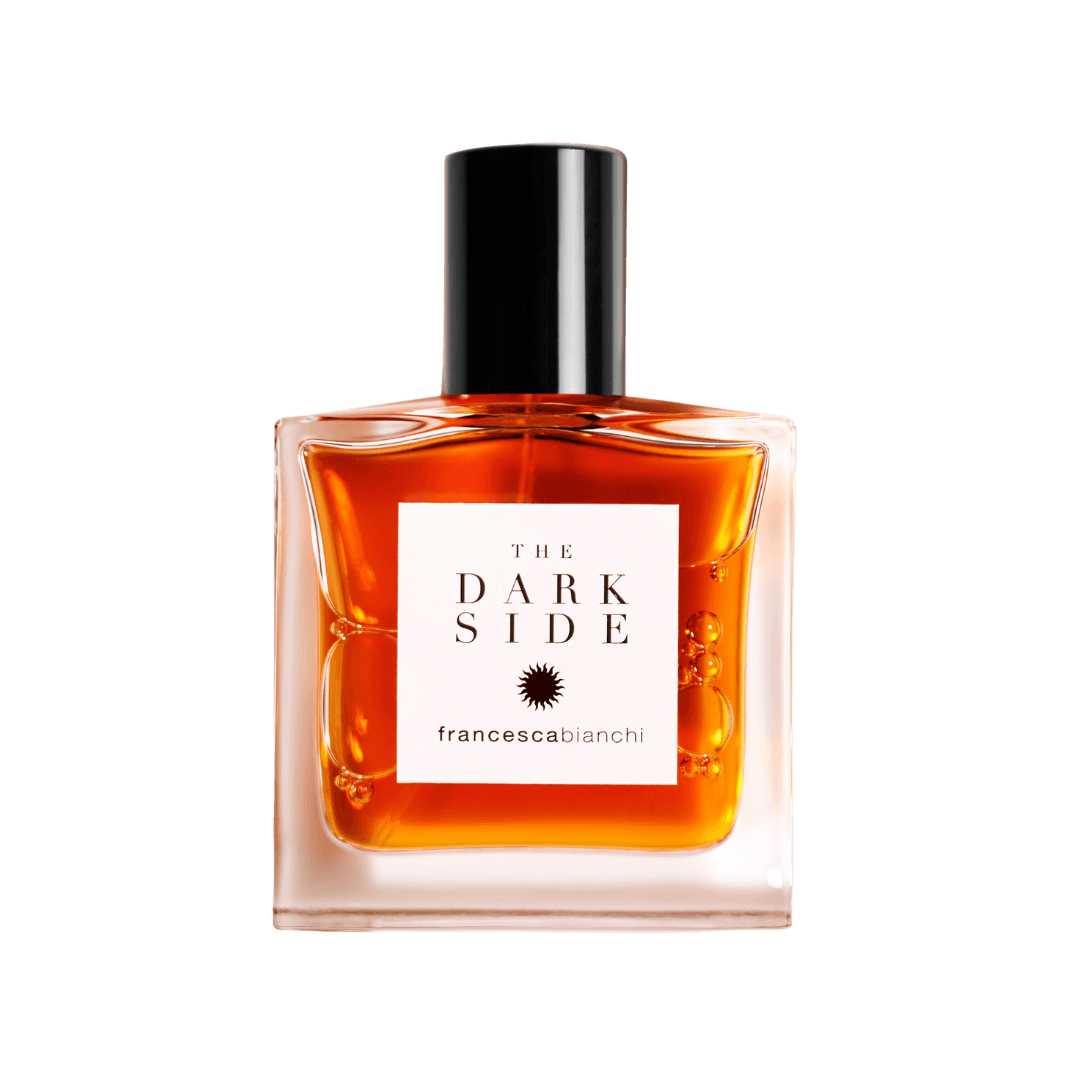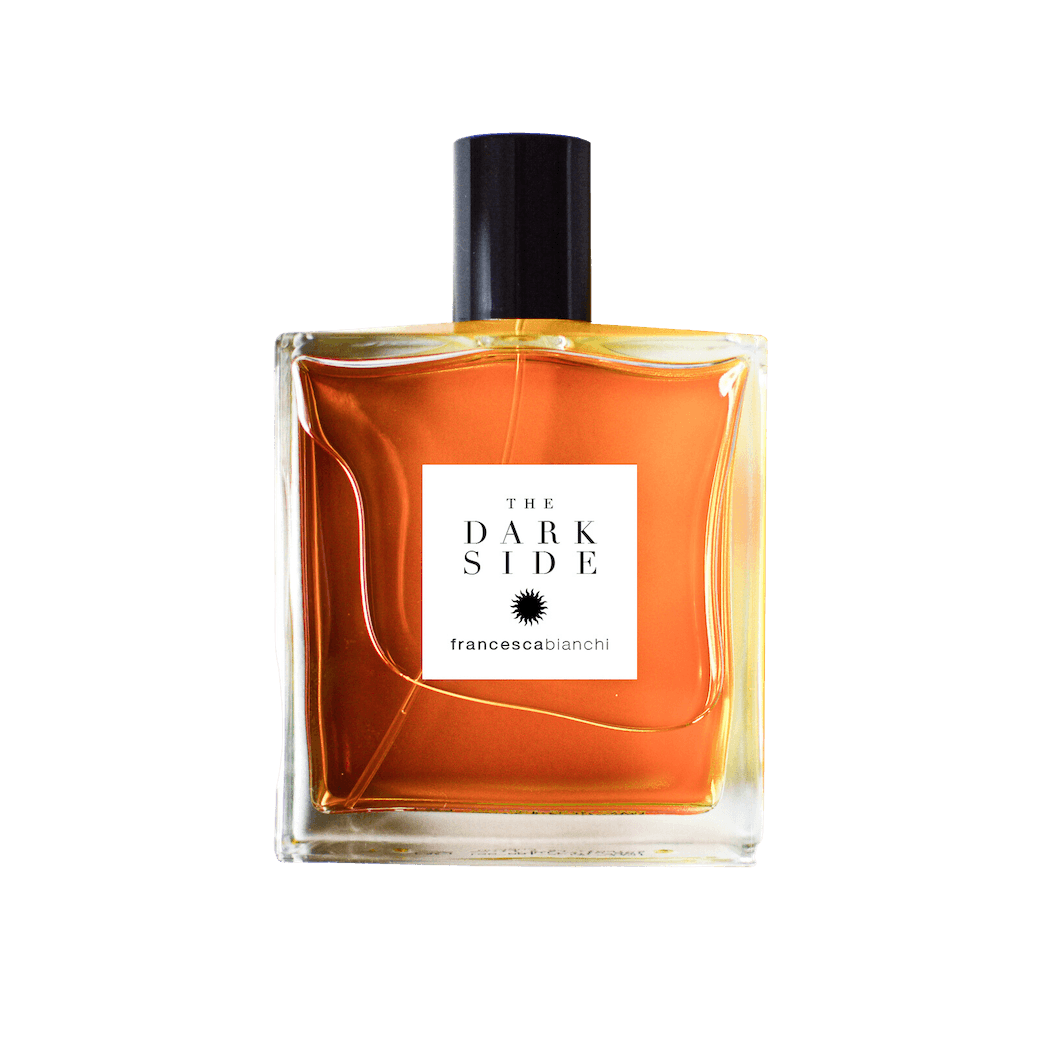 Daily worldwide shipping

Free shipping rates available

Free samples & gift wrapping
The Dark Side by Francesca Bianchi is warm and creamy, intimate and mysterious.
A fragrance made by and for the perfumer!
"This is my dark side, and many others' too"- Francesca Bianchi
In 2016 The Dark Side won the Adjiumi Award for the Best Niche perfume (international).
Fragrance journalist Sergey Borisov: "It reminds me of museum masterpieces, old houses and alleys in Florence, the dust and the patina of history. And if you wait long enough, you will find that the perfume is not dark – it's powdery sweet, like an ionone-labdanum-musk accord."
Vetiver, Violet, Incense, Sandalwood, Styrax, Amber, Honey, Benzoin, Cedarwood, Orris, Patchouli, Vanilla
Francesca Bianchi's perfumes are sensual, intimate and provocative. "Made by Italian hands", a beautiful statement to describe this brand of Amsterdam-based and independent perfumer Francesca Bianchi. The Italian perfumer Francesca Bianchi started with her first creations in 2016. Luca Turin rated her Angel's Dust with 4 stars! At the age of 28, her fascination for essential oils started. This grew out to be a true passion which she converted into creating perfumes. We enjoy working together with this extremely passionate and crafty perfumer. With great pleasure we co-created Cuir Soyeux, a limited edition creation by Francesca, to celebrate our 10 year anniversary.
Fragrance family
Woody amber
The best of woody scents combined with the warmth of the oriental scent family. Here flowers do not play a leading role, but wood notes dominate. Take sandalwood accompanied by patchouli for an earthly character.
The Dark Side - extrait de parfum
Een heerlijke geur !
Fantastische geur … die lang blijft hangen … een feestje !
Heerlijk!
Bedwelmend, kruidig, oriëntaals, grandeur, chic. Een heel klein beetje duurt de hele dag. Aanrader!
Dank side
Heerlijke geur die lang blijft hangen. Dit is echt mijn geur
Carin Waijer - 2021-05-27
Terug naar toen
Een parfum die mij op het lijf geschreven is en mij mee neemt naar lang vervlogen tijden. De geur draag ik de hele dag met me mee, dus geniet er optimaal van
Veronica van den Boom - 2020-08-06
ontroerend parfum
Op een of andere manier raakt dit parfum je diepste zintuigen aan, echt heel bijzonder. Het mooie pakje, met de handgeschreven kaart erbij voelt als een cadeautje. Altijd weer fijn om iets te ontvangen van Perfume Lounge. En dank voor het extra sampletje!
Yolande van der Veer - 2020-06-13
Enchantment in the forest.
I was looking for a nice non-church-like incense smell, but The Dark Side is so much more than that. Incense and styrax are very clearly present, but the honey and cedar make it feel like you are walking in a soothing pine forest. The sweet resins and the amber are enchanting. And then you suddenly smell the smoke of a smoldering cedar wood fire. The purest form magic. For the first time ever a perfume moved me to tears. I am a forest person and this is exactly the scent that I always hoped could once again be captured in a perfume. I therefore thank Francesca very much.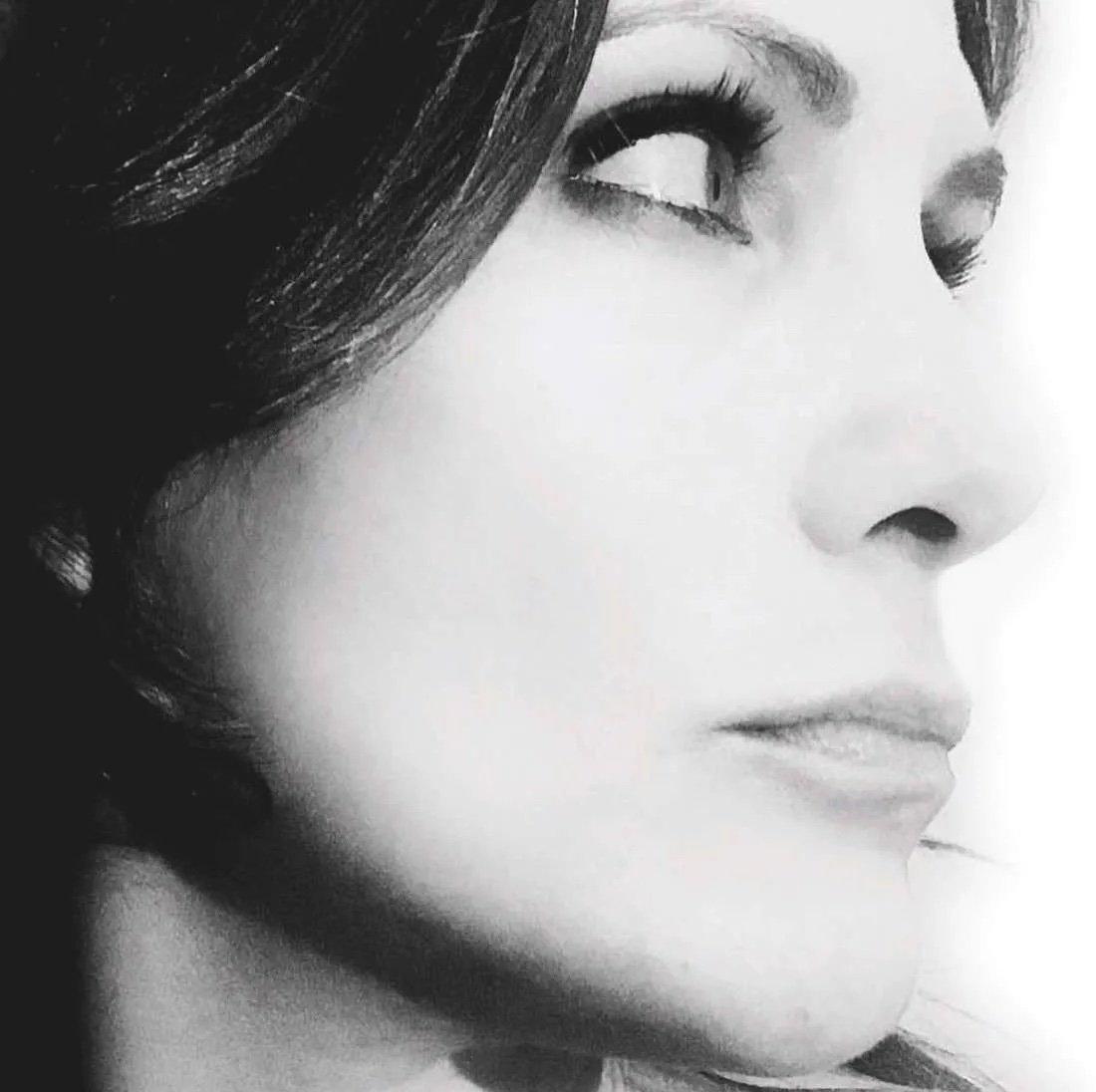 Francesca Bianchi
Francesca Bianchi's perfumes have gained a reputation for being sensual and provocative, all unusual, powerful and distinct extrait de parfums. "I am mostly inspired by the power of what it means to be human, by the wish to connect with people's inner life, the desire to spark an emotion in them and make them feel at home in their own bodies, offer solace, or just a quick fix for a bad day." Click here to read more about Francesca Bianchi.