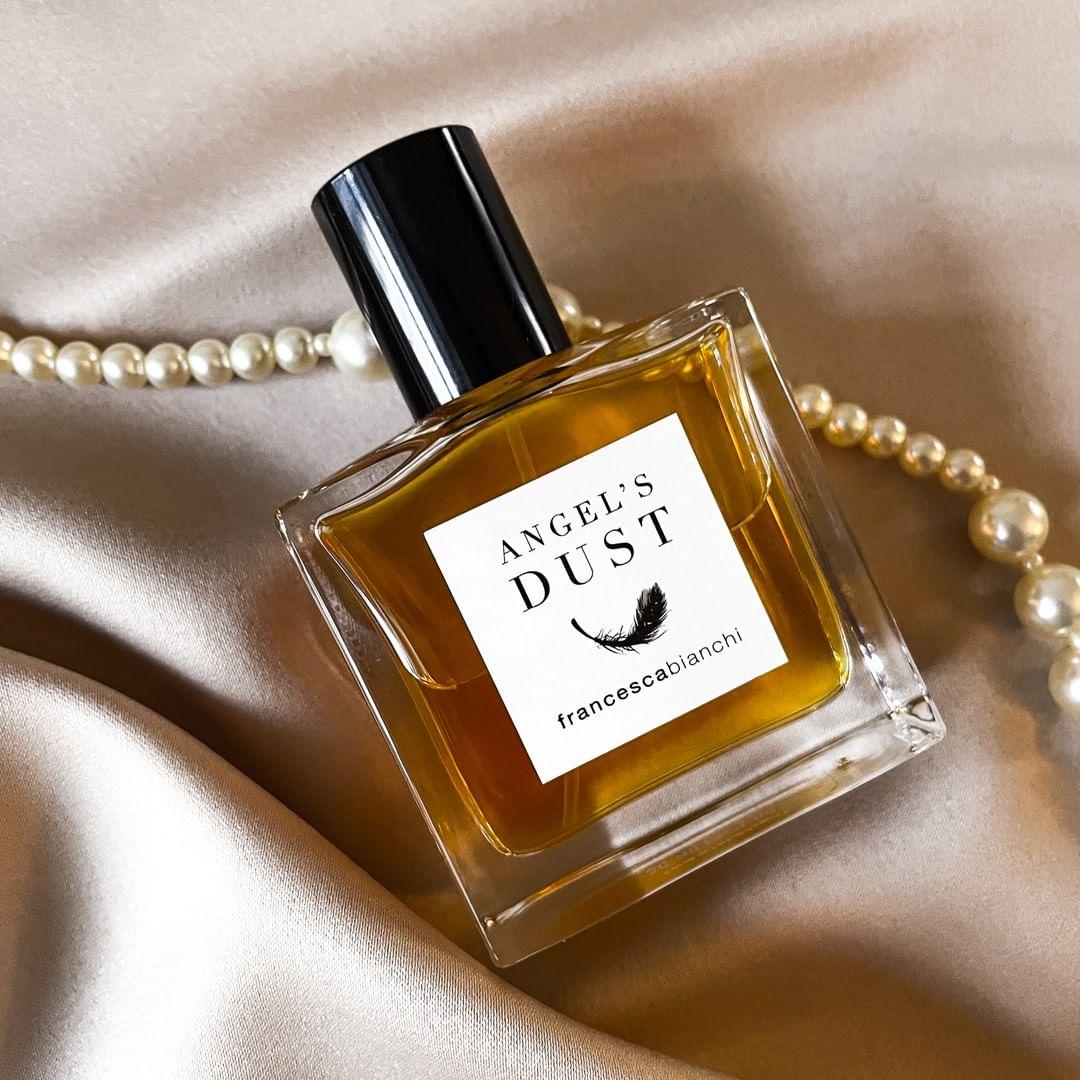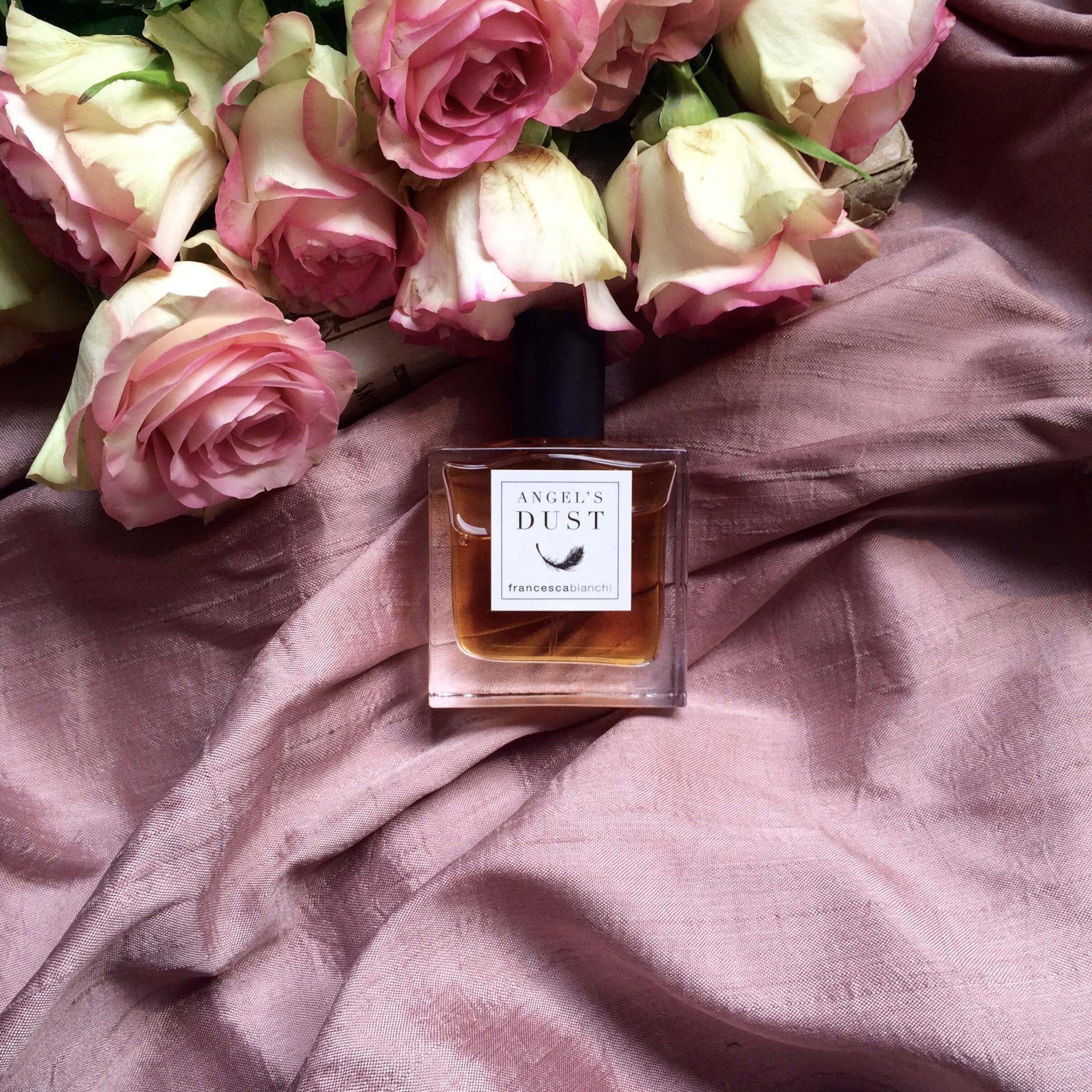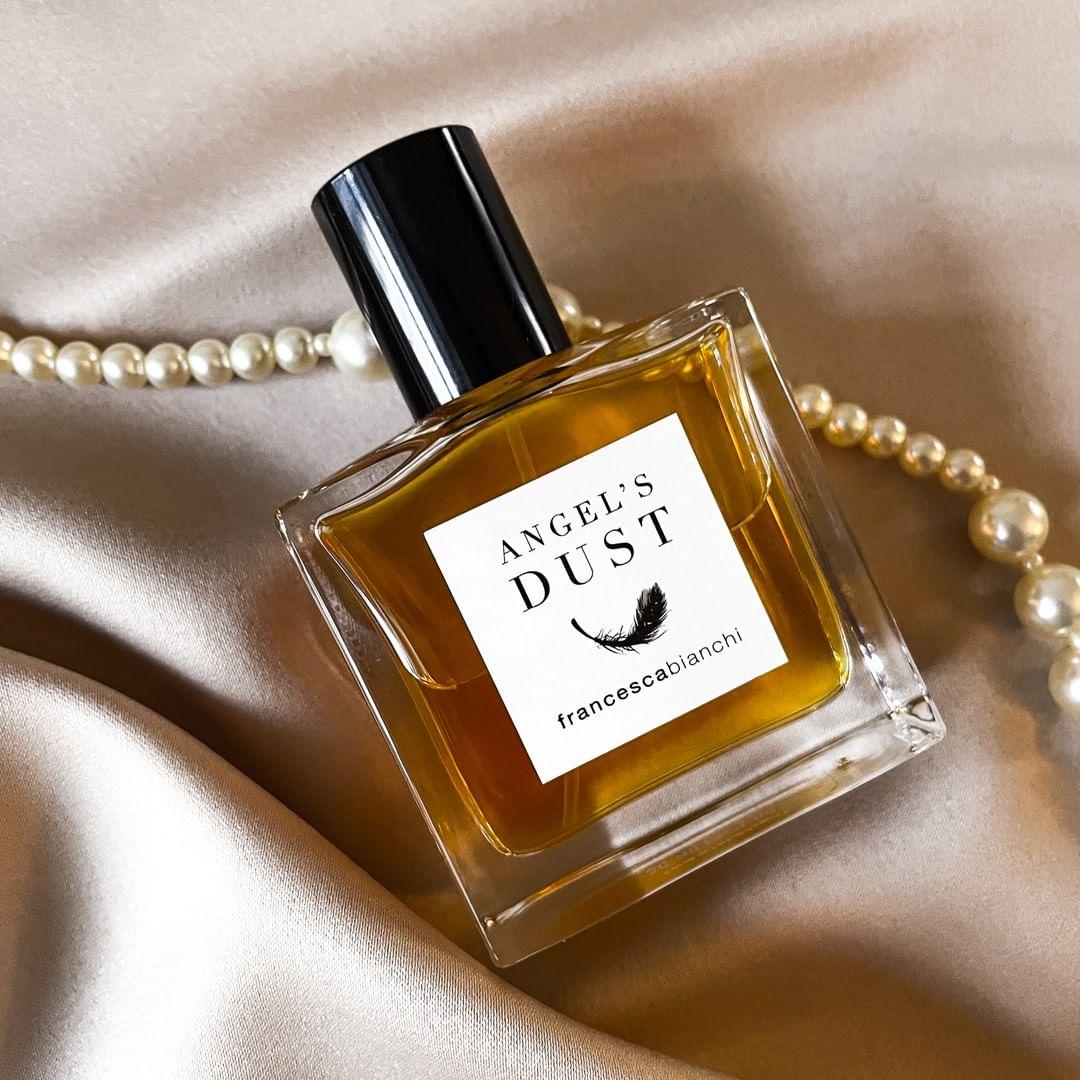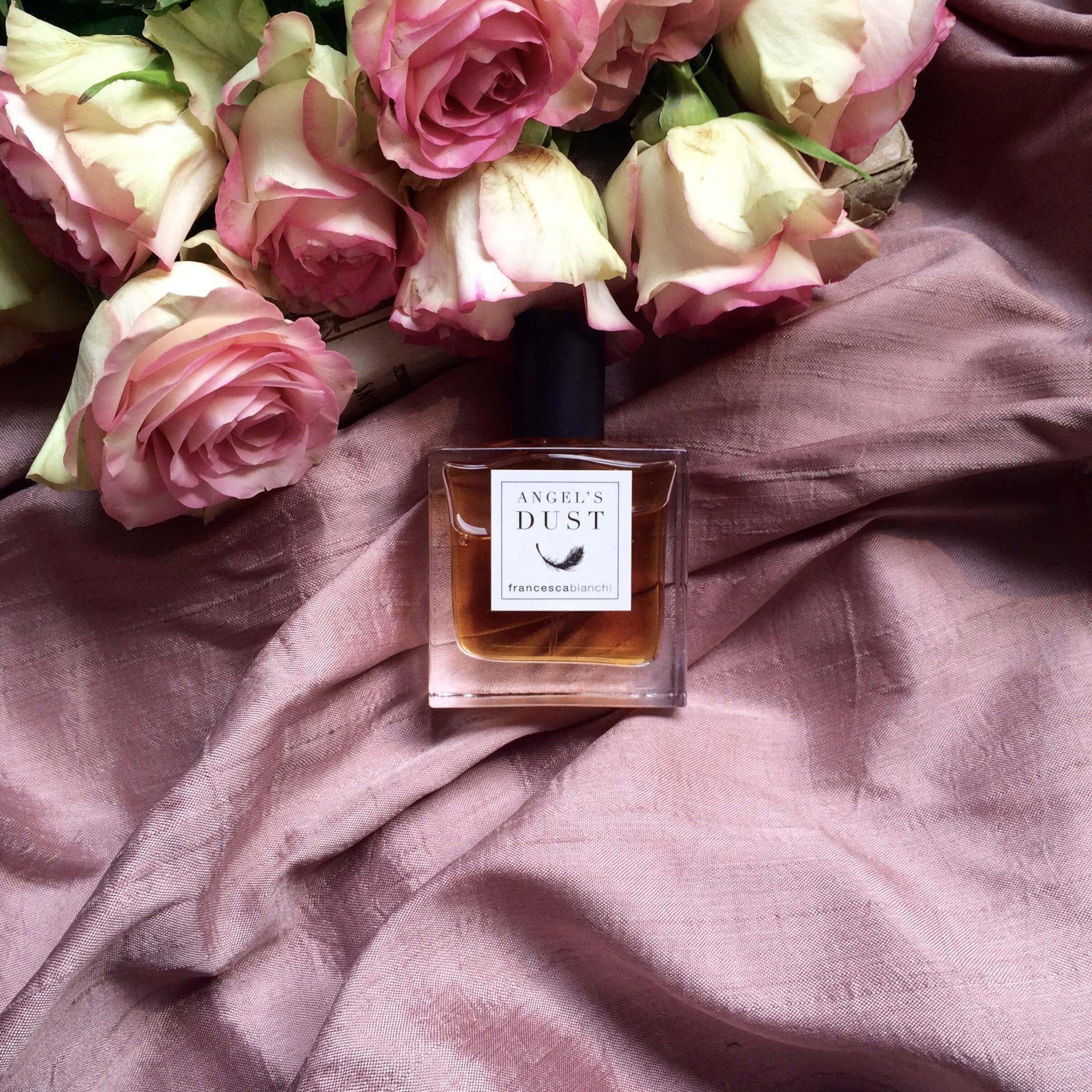 Daily worldwide shipping

Free shipping rates available

Free samples & gift wrapping
Angel's Dust by Francesca Bianchi is the scent of lipstick and powder, an elegant and somewhat animalic perfume.
Slightly tattered luxury, that's how Angel's Dust feels. Like an old-fashioned boudoir or the inside of a make-up bag, with lipstick and powder. Flowers, musk and sandalwood give the perfume its powdery character. Angel's Dust needs time on your skin to develop and bloom and has a powdery, animalic drydown.
An unusual and exciting perfume, yet at the same time very comfortable and wearable.
Luca Turin rates Angel's Dust with four stars (!): "… feels rather like a tribute to Mathilde Laurent's Guet-Apens/Attrape Coeurs (Guerlain 1999/2005) but without the frustrating, jangling harshness in the drydown that made the original less deliciously comfortable than it should have been. Very nice."
Mimosa, Sandalwood, Black pepper, Benzoin, Orris, Musk, Rose, Vanilla
Francesca Bianchi's perfumes are sensual, intimate and provocative. "Made by Italian hands", a beautiful statement to describe this brand of Amsterdam-based and independent perfumer Francesca Bianchi. The Italian perfumer Francesca Bianchi started with her first creations in 2016. Luca Turin rated her Angel's Dust with 4 stars! At the age of 28, her fascination for essential oils started. This grew out to be a true passion which she converted into creating perfumes. We enjoy working together with this extremely passionate and crafty perfumer. With great pleasure we co-created Cuir Soyeux, a limited edition creation by Francesca, to celebrate our 10 year anniversary.
Fragrance family
Skanky
Skanky fragrances, you love it or hate it! Skanky perfumes have a dirty and naughty edge; they do not evoke that innocent, hygienic, clean-smelling effect, but they can be incredibly intimate and sexy. Think of (synthetic) civet, castoreum, Tonkin musk, ambergris or hyraceum, oudh and labdanum. Dare to try?
Angel's Dust - extrait de parfum
Heerlijk
Deze geur is heerlijk en blijft lang aanwezig! Ik ben heel erg blij met deze geur!
Angel's Dust
Angel's Dust is inderdaad hemels. Ik blijf aan mijn pols ruiken en vaak met gesloten ogen. Alsof deze geur je probeert terug te brengen naar vroegere tijden. Naar het Parijs van de 19e eeuw? Deze geur blijft mij elke keer verrassen en is zacht en spannend tegelijk. Heel bijzonder!
Sophistication in a bottle
Gorgeous scent, classy and complex, yet each note gets its individual moment throughout the day. I hope Francesca continues to amaze us with many more fabulous creations.
Angel's Dust
Deze geur is gewoon Hemels voor mij...! Hij is en blijft mijn favoriete geur van Francesca...al vind ik de andere ook allemaal super!!
Annie Vanlaer - 2018-11-15
Angel's Dust
Geur is niet heel bijzonder en heeft een minieme projectie. Ik had er meer van verwacht/gehoopt op basis van de recensies op Fragrantica.
Vervoerende geur van hoge kwaliteit
Angel dust is een bijzondere, warme vervoerende geur met meerdere gezichten. Opening is warm, vrouwelijk met een lipstick/scent ondertoon, waarna de orientaalse poederachtige sfeer meer de boventoon gaat voeren. Middeleeuwen meets Arabia in vrouwelijk 2017. Geur blijft heerlijk lang, zonder te dominant te zijn. Het is echt eens iets anders. Aanrader!
Love it!
Powdery, slightly dirty - unusual!
Annette Roodhart - 2017-04-05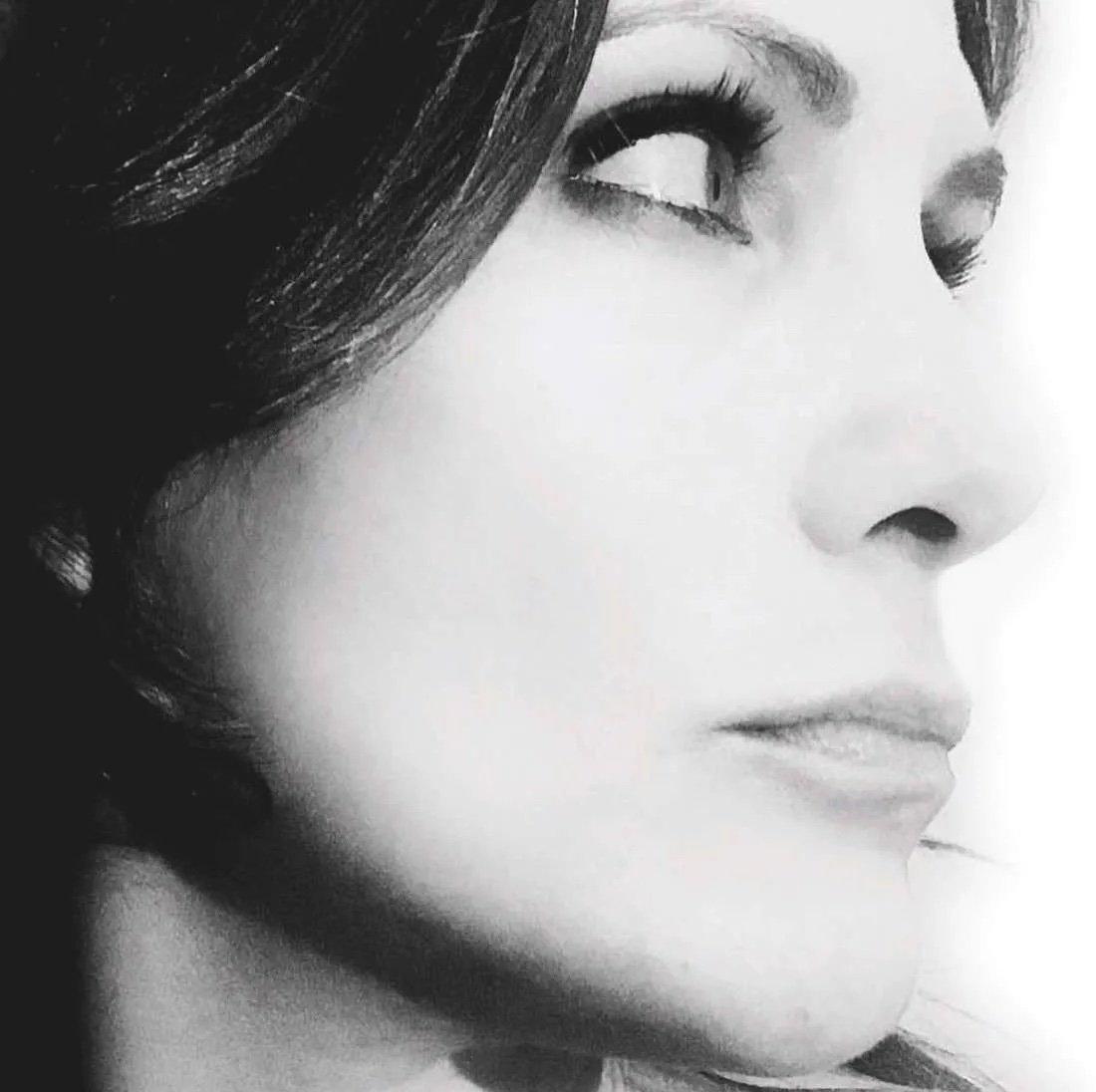 Francesca Bianchi
Francesca Bianchi's perfumes have gained a reputation for being sensual and provocative, all unusual, powerful and distinct extrait de parfums. "I am mostly inspired by the power of what it means to be human, by the wish to connect with people's inner life, the desire to spark an emotion in them and make them feel at home in their own bodies, offer solace, or just a quick fix for a bad day." Click here to read more about Francesca Bianchi.