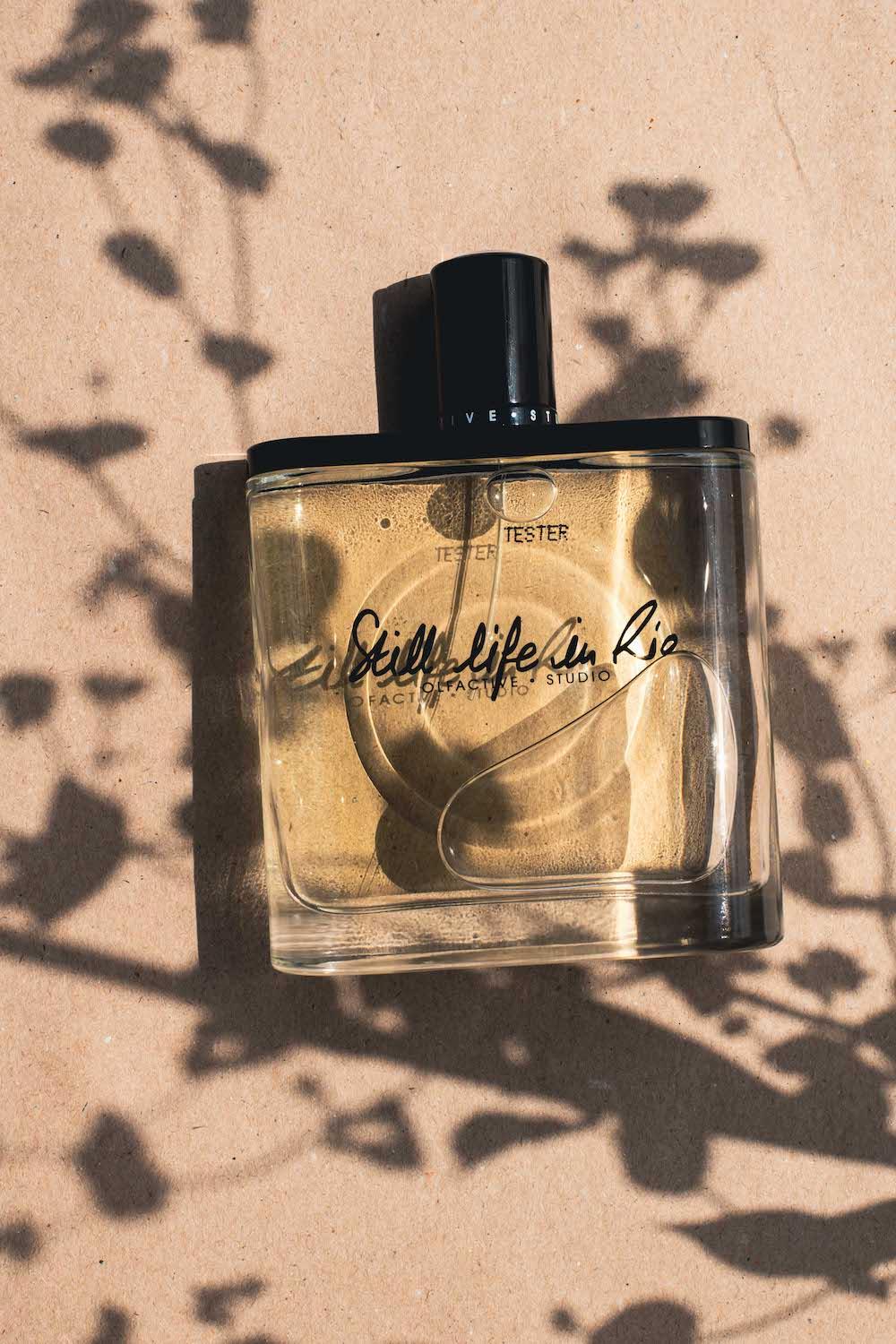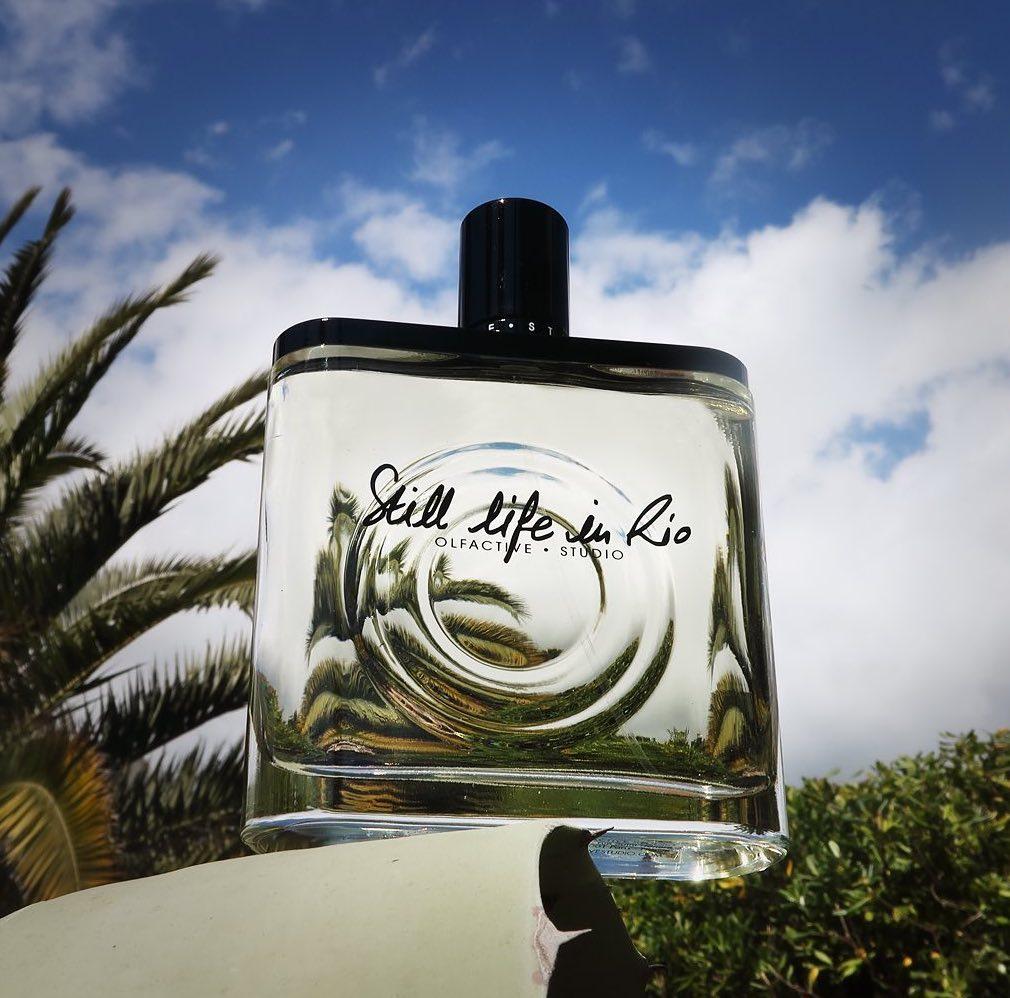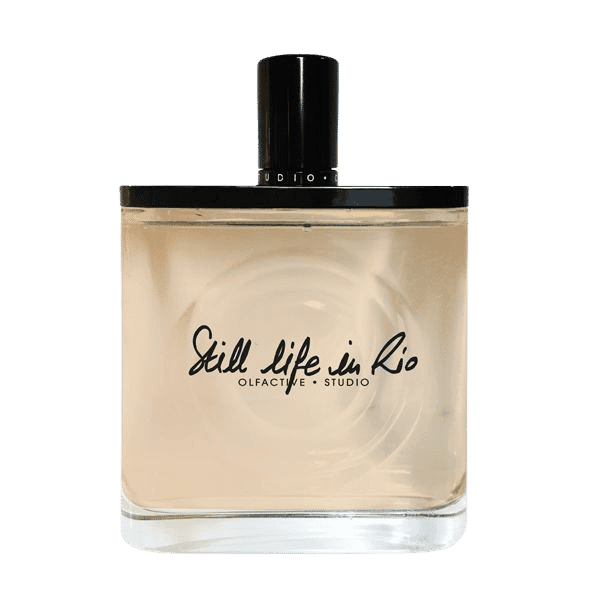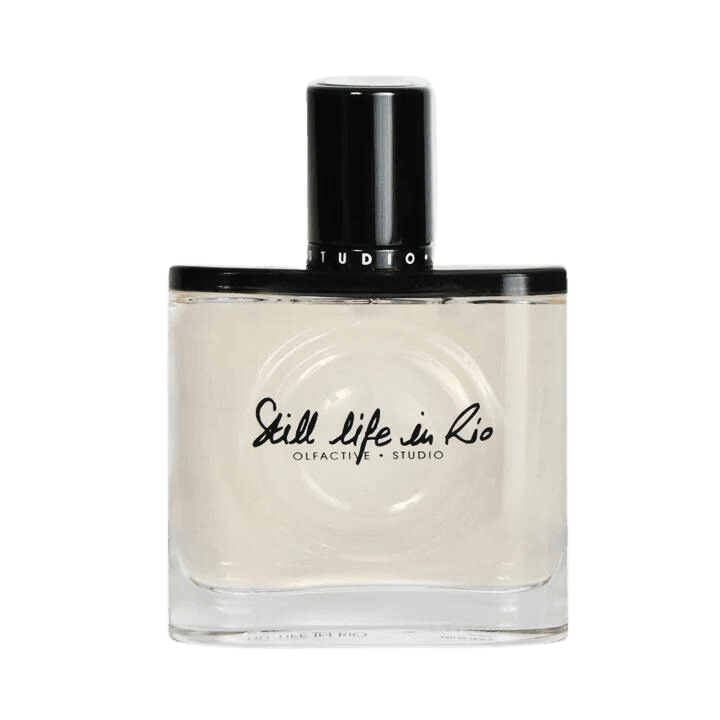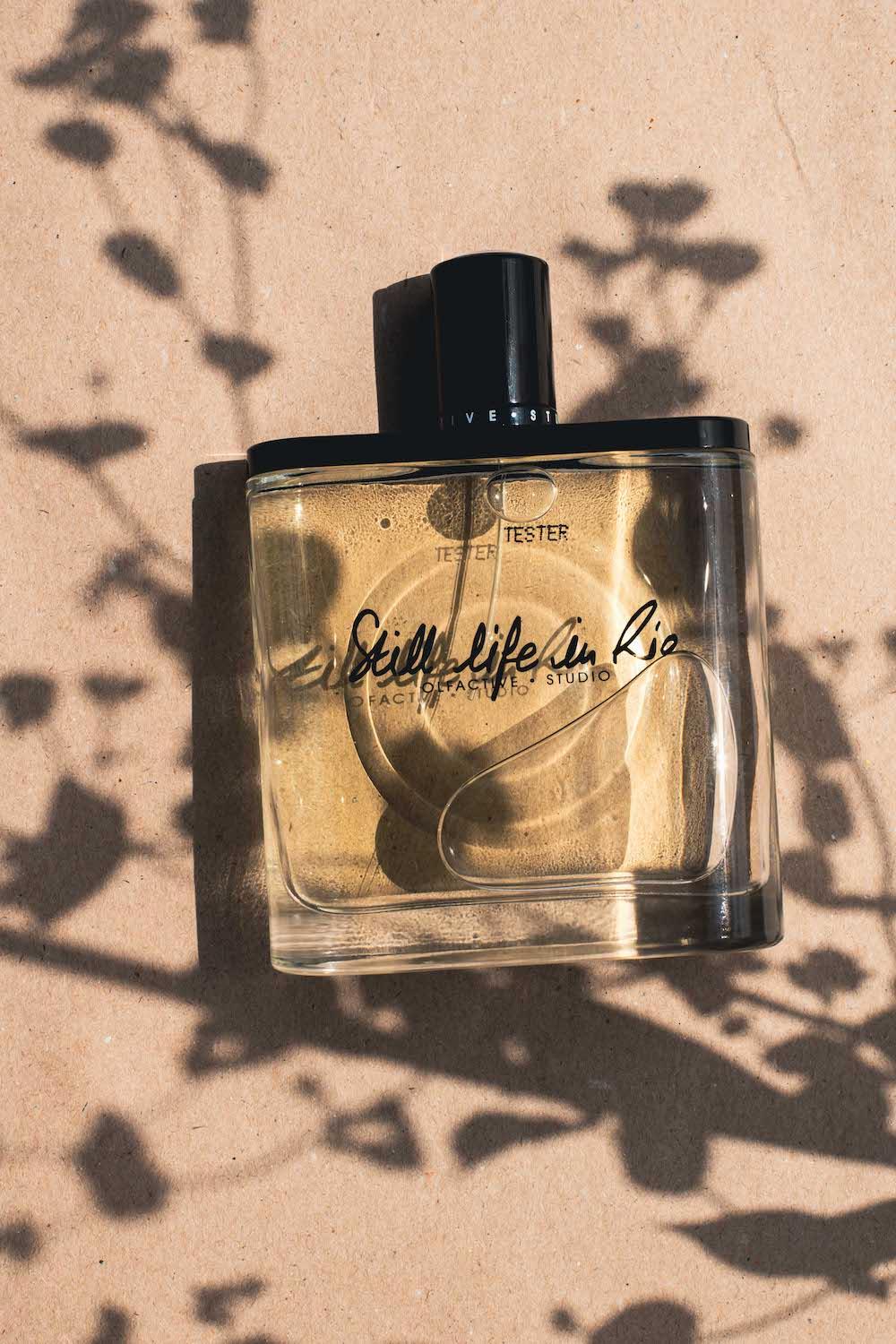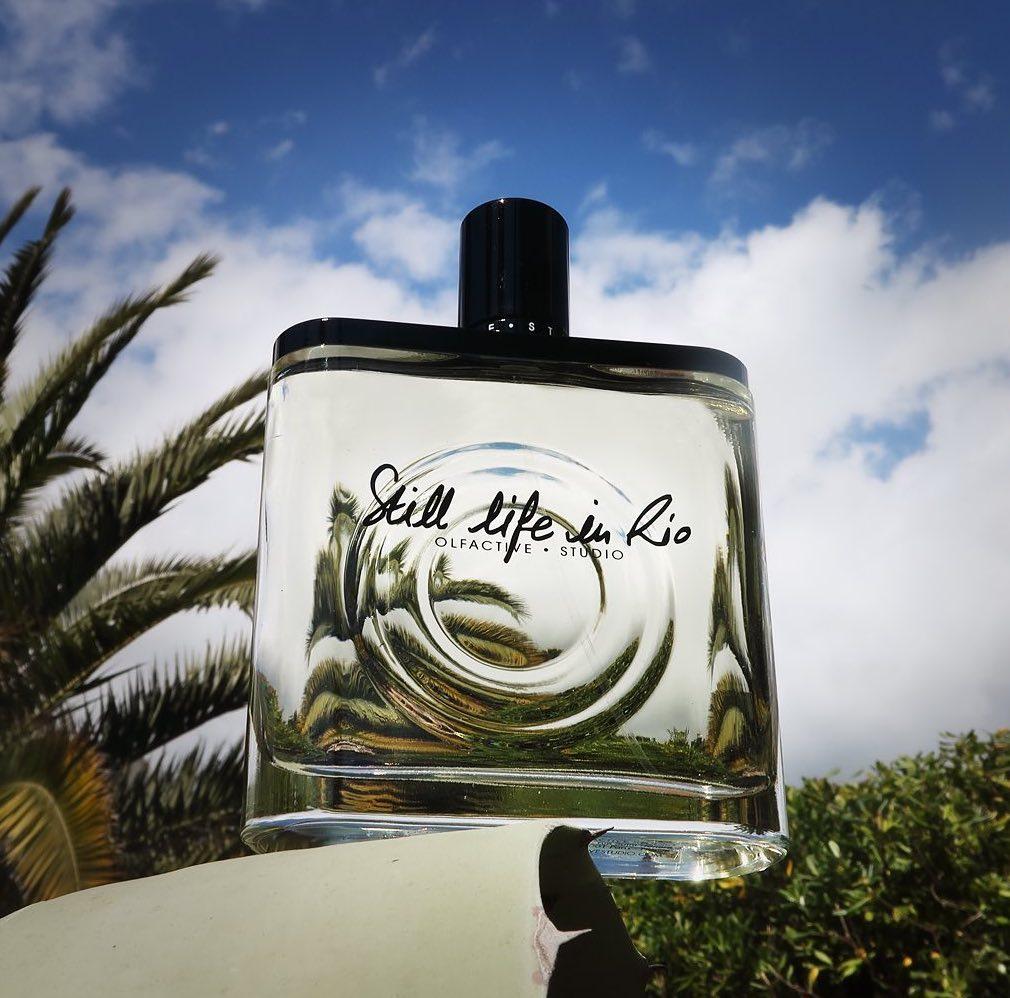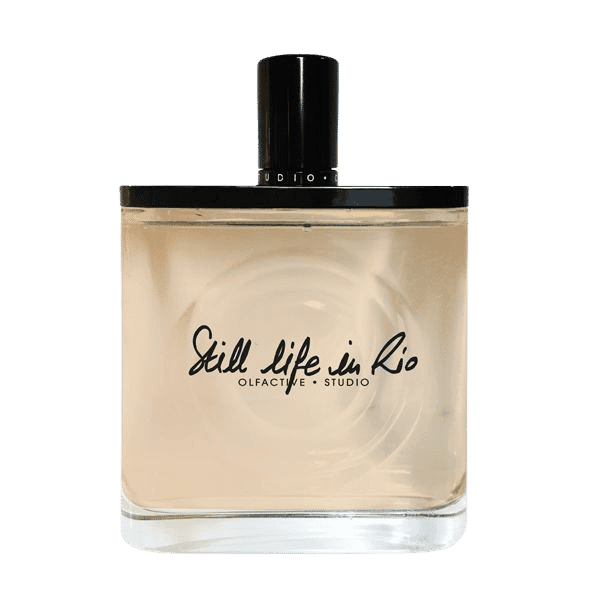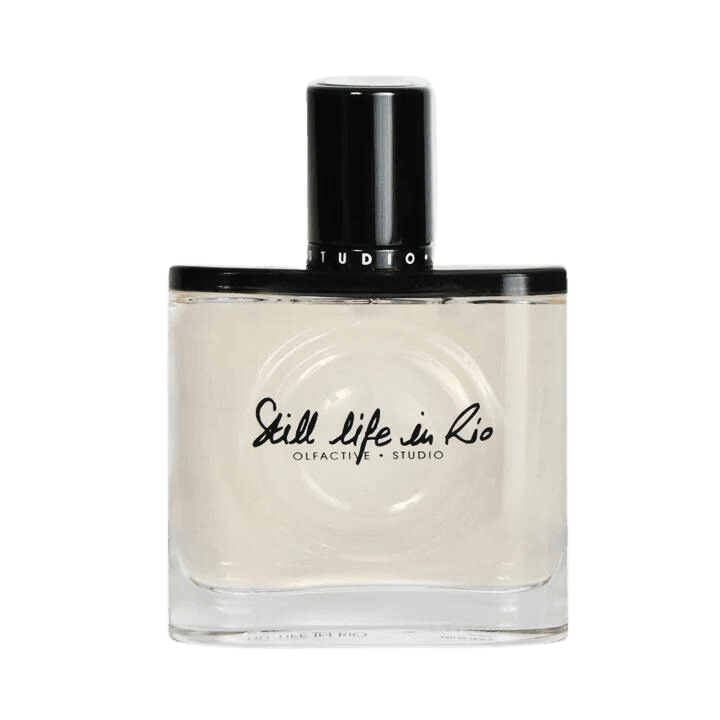 Daily worldwide shipping

Free shipping rates available

Free samples & gift wrapping
Still Life in Rio by Olfactive Studio is like an exotic and radiant cocktail on a sunny day. This fragrance is warmer, sunnier and more radiant than its sister Still Life. Still Life in Rio, through the coconut water and peach/tangerine accord, takes on a warm glow without ever getting sweet. The white leather accord 'makes it stand out from the crowd'. Highly recommended!
This creation illustrates the art of light, a sun glow that perfectly expresses the character of the perfume.
Olfactive Studio: "A different approach to reflect the dual meaning of the term 'still life'. On the one hand , it refers to a popular photography technique where light reigns supreme and whose intensity adorns the festive and bubbly fragrance that bears its name. Rio, the city of wonder, enveloping, magical."
Still Life in Rio is exotic and radiant, a new, unique cocktail with a hint of yuzu, ginger, mint and lime. The fragrance opens up in a warm mix of peppers and coconut water, rounded off by rum and Brazilian Copaiba.
Black pepper, Pink pepper, Mandarin, Ginger, Rum, Woody notes, Lemon, Coconut, Leather, Mint, Yuzu
Where contemporary, artistic photographers and talented perfumers meet for a cross-fertilization of their work, under the inspiring leadership of Céline Verleure. Photography and scent both capture a moment and revive your memories. This collaboration results in a sensory and poetic relationship between image and perfume. The scents are born from the inspiration that the noses draw from photographs. The result: a beautiful line-up of fragrances, all elegant, stylish, and modern.
Fragrance family
Boozy
Boozy fragrances bring you the sensorial pleasures of spirits. Indulge yourself with the sensual smell and warmth of whiskey, cognac, amaretto, or get the zesty kick of a minty Mojito on a hot summer's day! The flavor and aroma combinations are endless and a great inspiration for perfumers!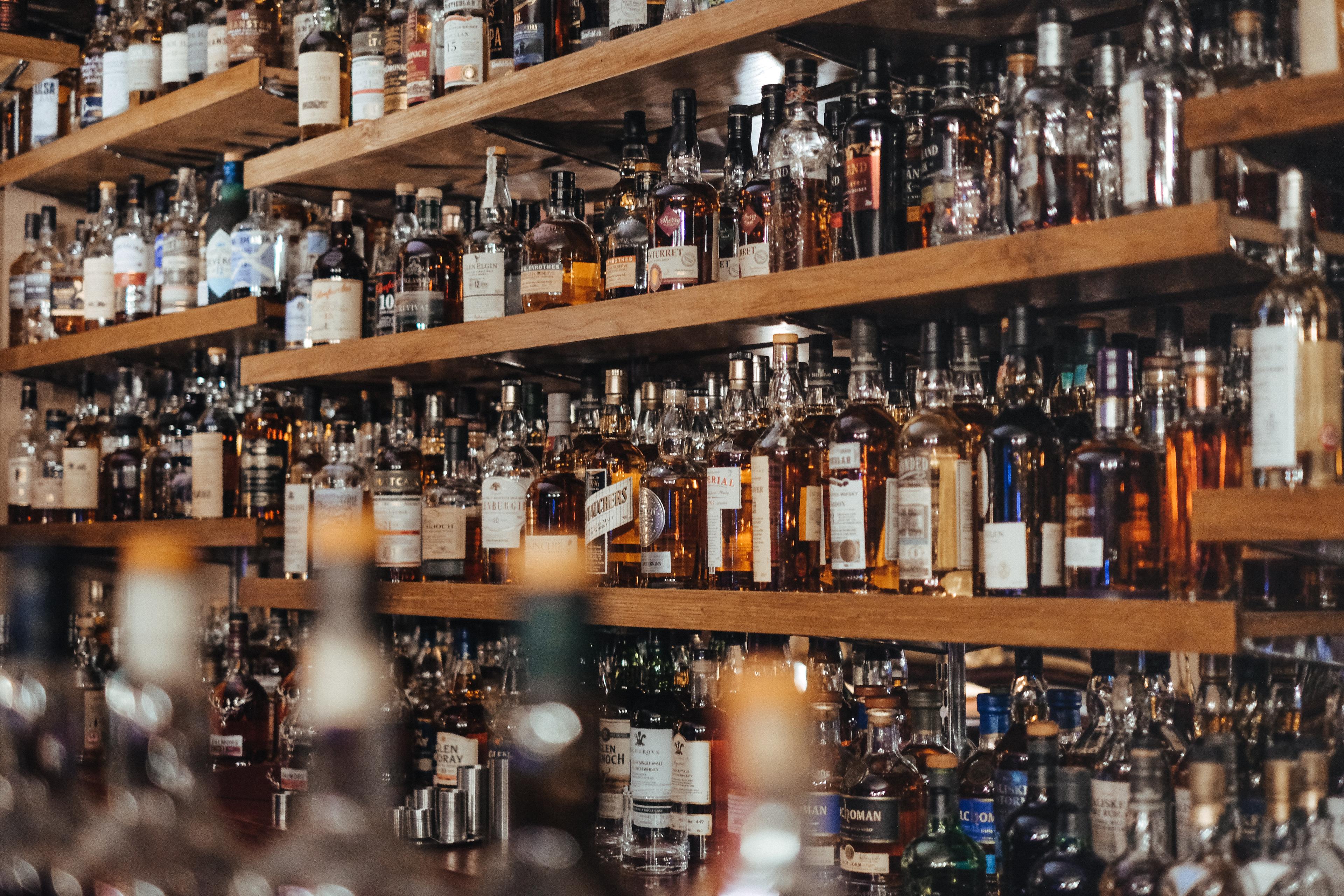 Still Life in Rio - eau de parfum
Vrolijkheid in een flacon.
Youtubers vergelijken Still life in Rio met "Pina colada" cocktail om iets exotisch te duiden. Nee. Het lijkt meer naar Braziliaanse "caipirinha" of Peruaanse/Chileense "pisco sour". Geen of weinig kokosmelk, vooral heerlijk vers limoen, citroen schil, gember met een zoete achtergrond (net als de cocktail), subtiele florals, maar toch unisex en ronde subtiele basisnoten van "geen idee" (hout?). Met de dry down wordt limoen minder scherp en de gember en zoete bloemnoten verschijnen (misschien toch een beetje vrouwelijk?). Na 1 uur of zo, lijkt op Acqua di Parma Colonia Intensa met zoete limoen gemixt. Zeker voor de zomer. Als je niet naar de strand mag door covid19, dan zou je de strand naar jou kunnen brengen mooi ingepakt door Perfume Lounge. Geur : 7/10, Sillage: 8/10. Longevity: 9/10.
Shiela van Schagen - 2019-07-21
Uplift!
Still Life in Rio; de flacon is al bijna leeg; zo snel! Dit is dus vanaf dag één meteen een favoriet, vooral door de enorme 'uplift' die deze geur je geeft; fris en toch ook warm, pittig maar toch ook zacht, en 'instantly' een uitnodiging om stralend en energiek aan de dag te beginnen...
Dora Baghriche
Dora Baghriche once had dreams of writing and becoming senior field reporter. That was before she fell in love with the world of perfumes.
Both
her grandmothers were pastry chefs,
 which indulged Baghriche first
fragrance memories are pine nut crème, cinnamon treats, and a waft of almonds.
, which 
Dora's curiosity and fanciful mind have led her to meet many aspiring artists whose eclecticism she admires. Many of her friends are musicians, filmmakers, and actors from all walks of life.