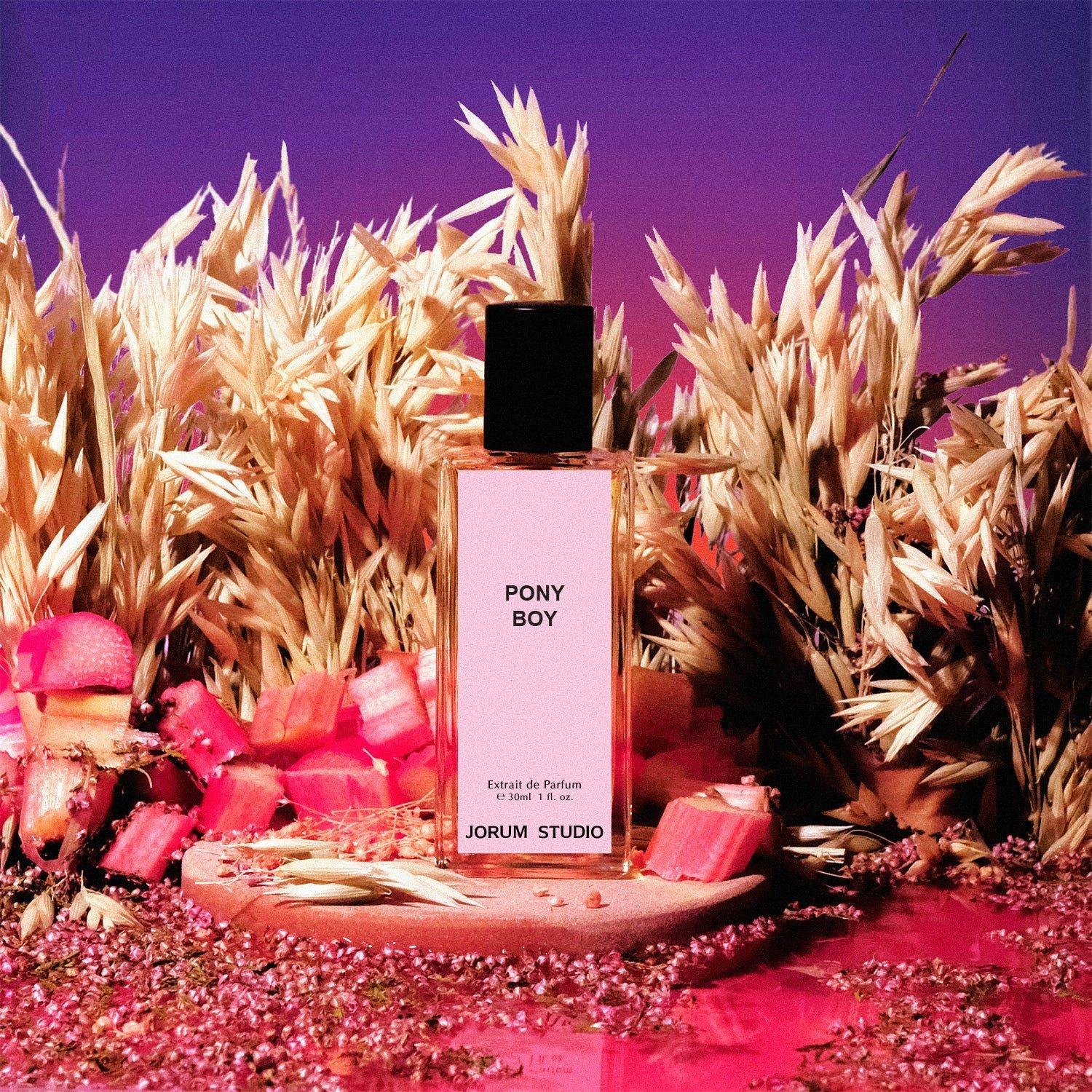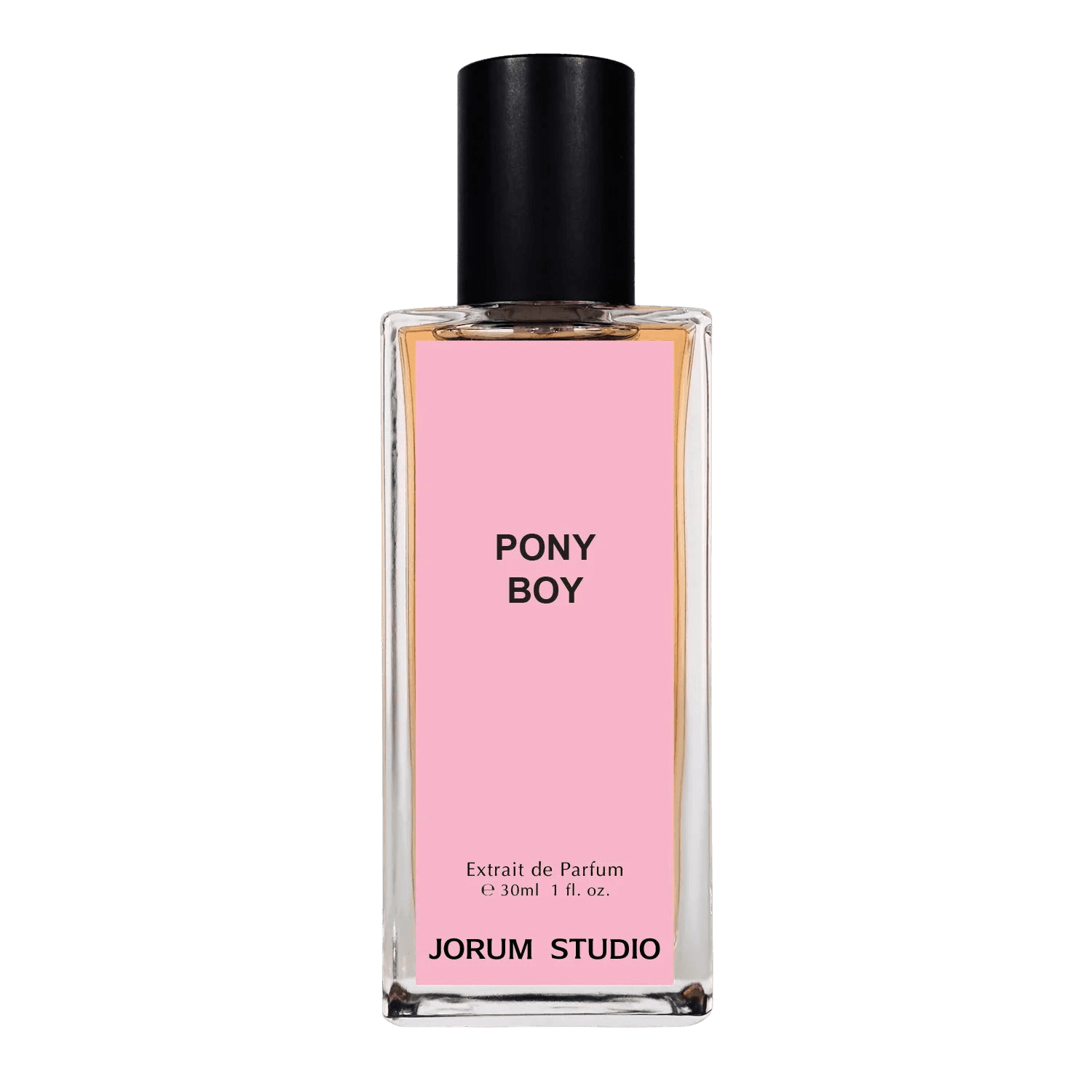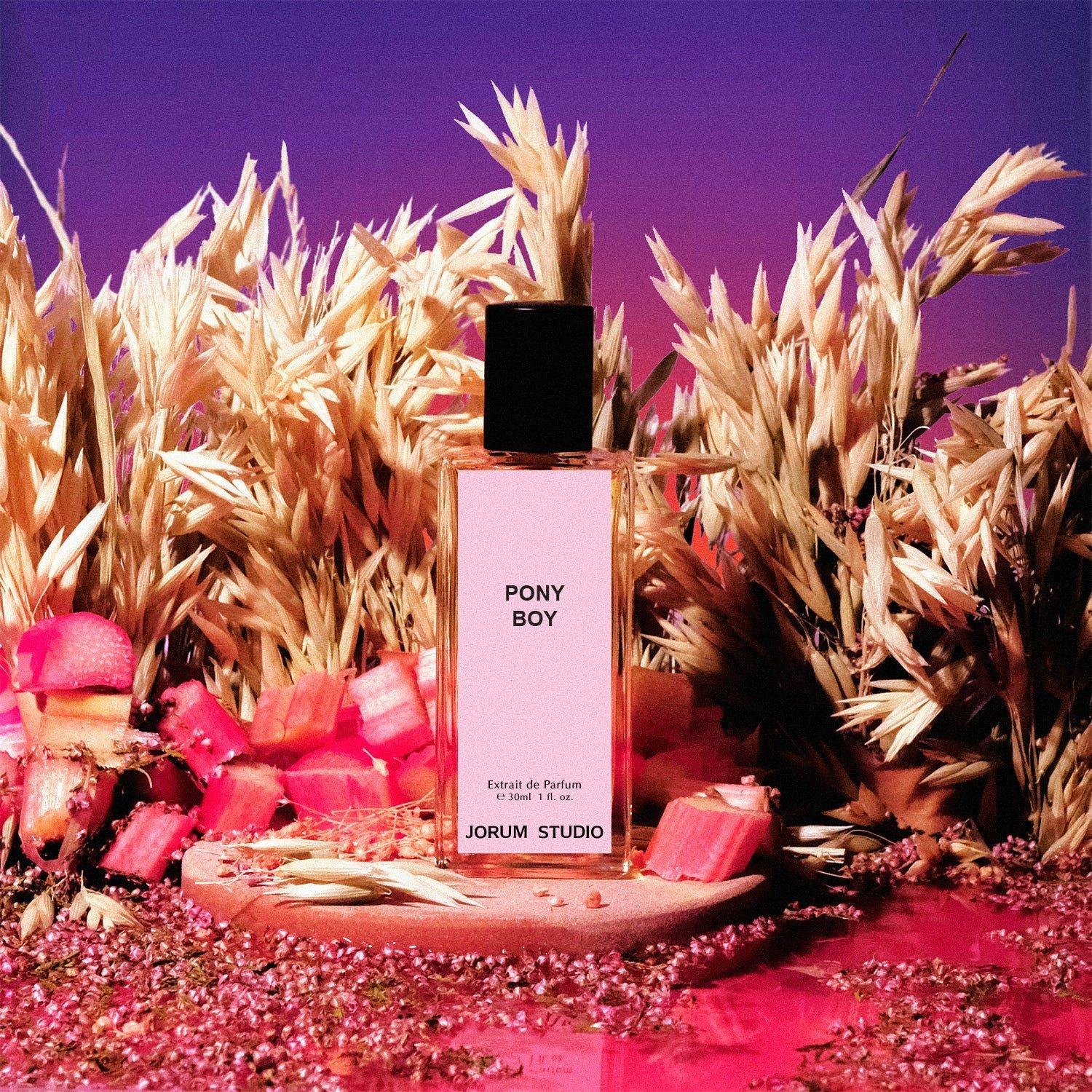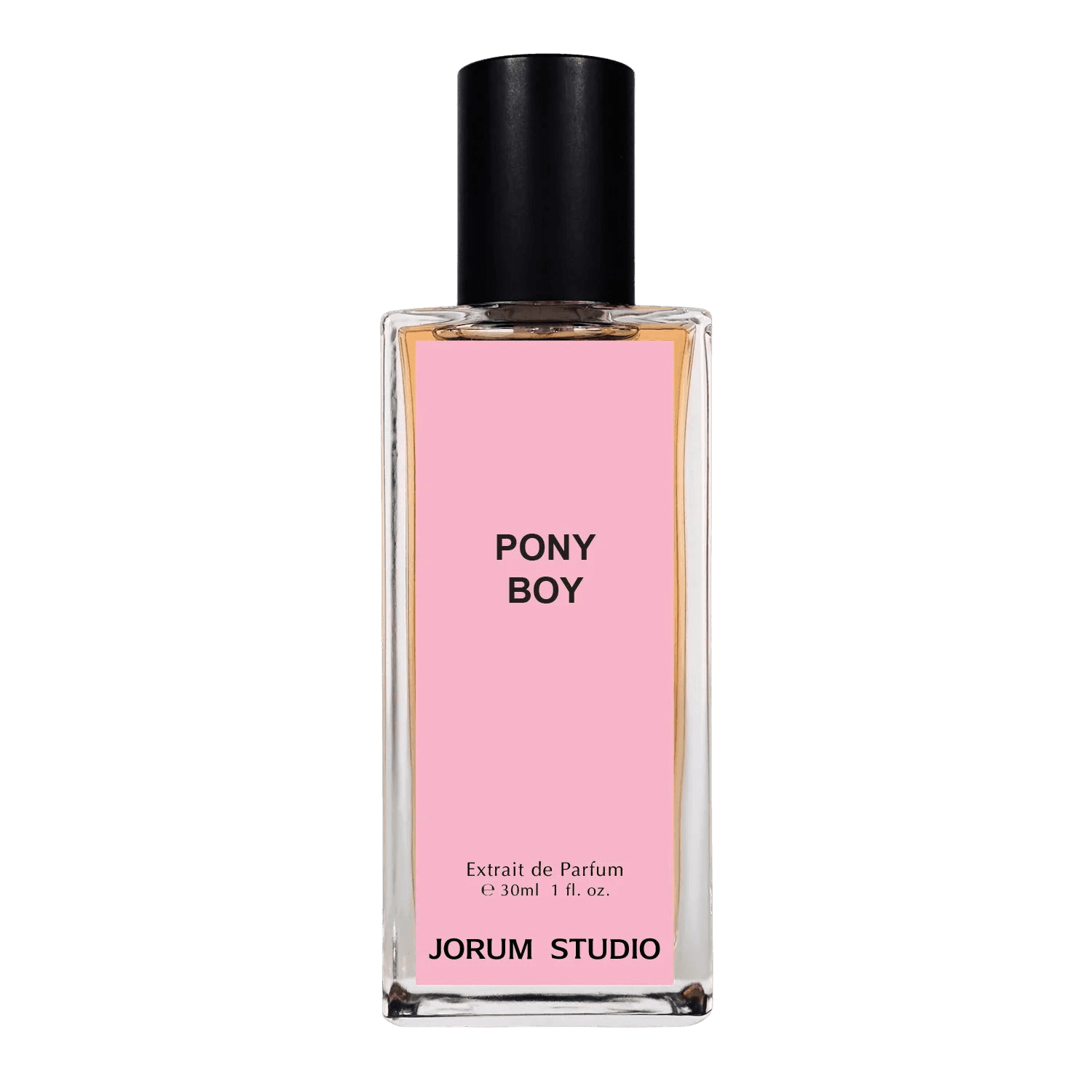 Daily worldwide shipping

Free shipping rates available

Free samples & gift wrapping
Pony Boy by Jorum Studio is created as an olfactory representation of the kelpie (a Scottish mythical figure) in Loch an Dùin, Uist in Scotland.
"We'd already touched upon elements of Scottish folklore. We liked the idea of taking this mythical horse-like figure of temptation and placing it in an unexpected setting," quote perfumer Euan McCall.
Pony Boy celebrates temptation in all its forms through the subversion of expectations: the kelpie, perpetual outsider and tired of his loch-bound existence, visits a local sauna and erupts a rhubarb-tinged cloud of steamy bliss primed to hypnotize passersby.
Handmade in small batches in Scotland.
Ambrette Seed, Coriander, Pink pepper, Rhubarb, Cedarwood, Raspberry, Grapefruit, Vetiver, Fig
Jorum Studio, Scotland's first and most original perfume house, is the creation of Scottish perfumer Euan McCall and his partner Chloe Mullen. This creative duo makes all the fragrances in small batches by hand in their own studio in Edinburgh, resulting in a collection of unique, original, and contemporary perfumes.
More unique creations by Jorum Studio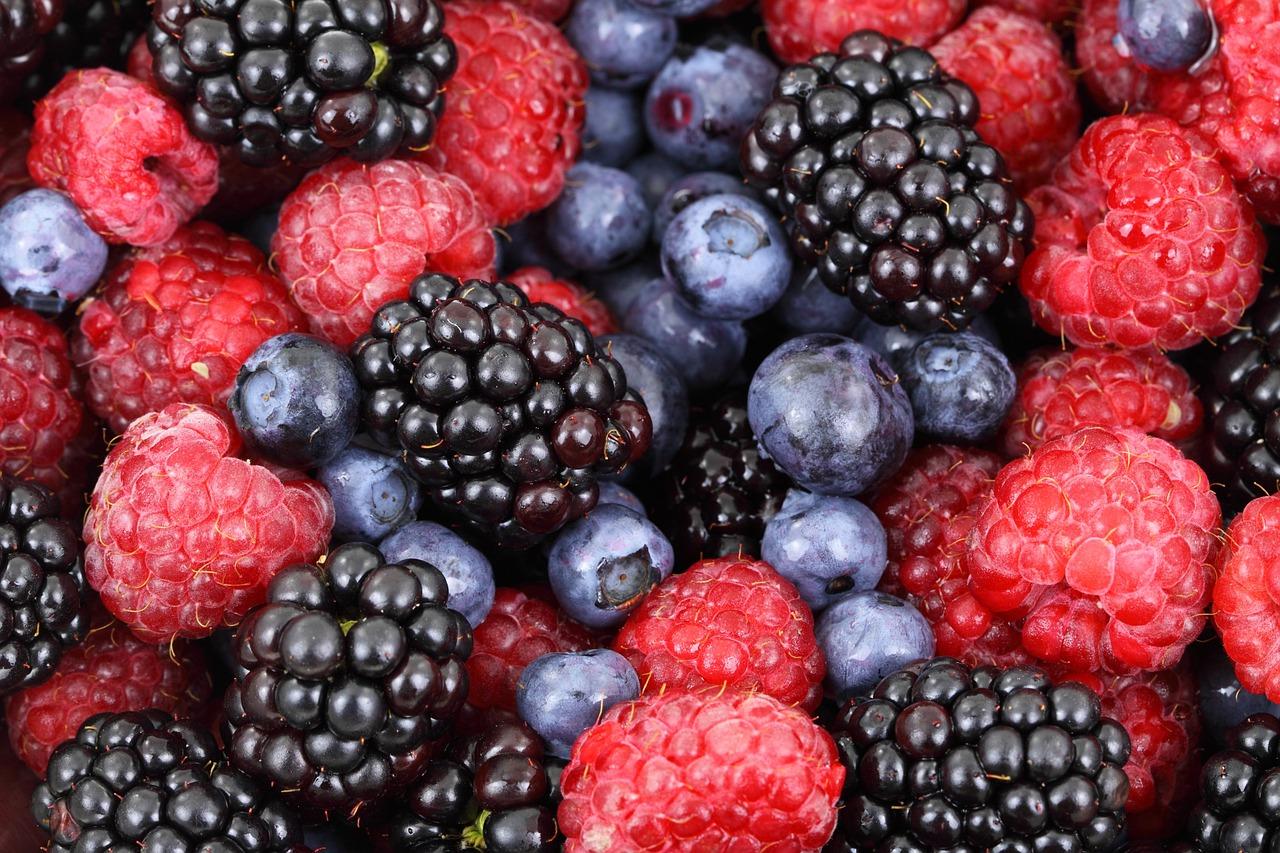 Fragrance family
Fruity
Fruity fragrances are juicy, colorful and spark joy. Smell the sweet delights of apples, pears, strawberries and cherries... You can almost taste the sugar mangos and juicy lychees in this olfactive family!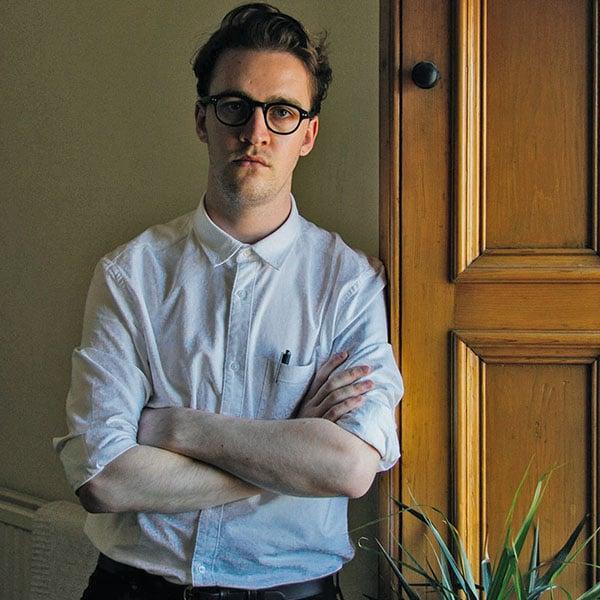 Euan McCall
Euan McCall is a Scottish perfumer from Edinburg. He has created perfumes for cult brands (such as Neandertal) and now runs his own brand Jorum Studio with his partner Chloe Mullen. Their perfumes are contemporary and unique, and to quote McCall: "It is so important for us that each Jorum creation is new, original and of quality which we hope ultimately progresses the narrative - we aren't interested in trends or trying to copy existing works. We do Jorum and hope many people enjoy what we do." Interested to read more about Euan McCall's creative process and inspiration? You can read our full interview with Euan McCall here.