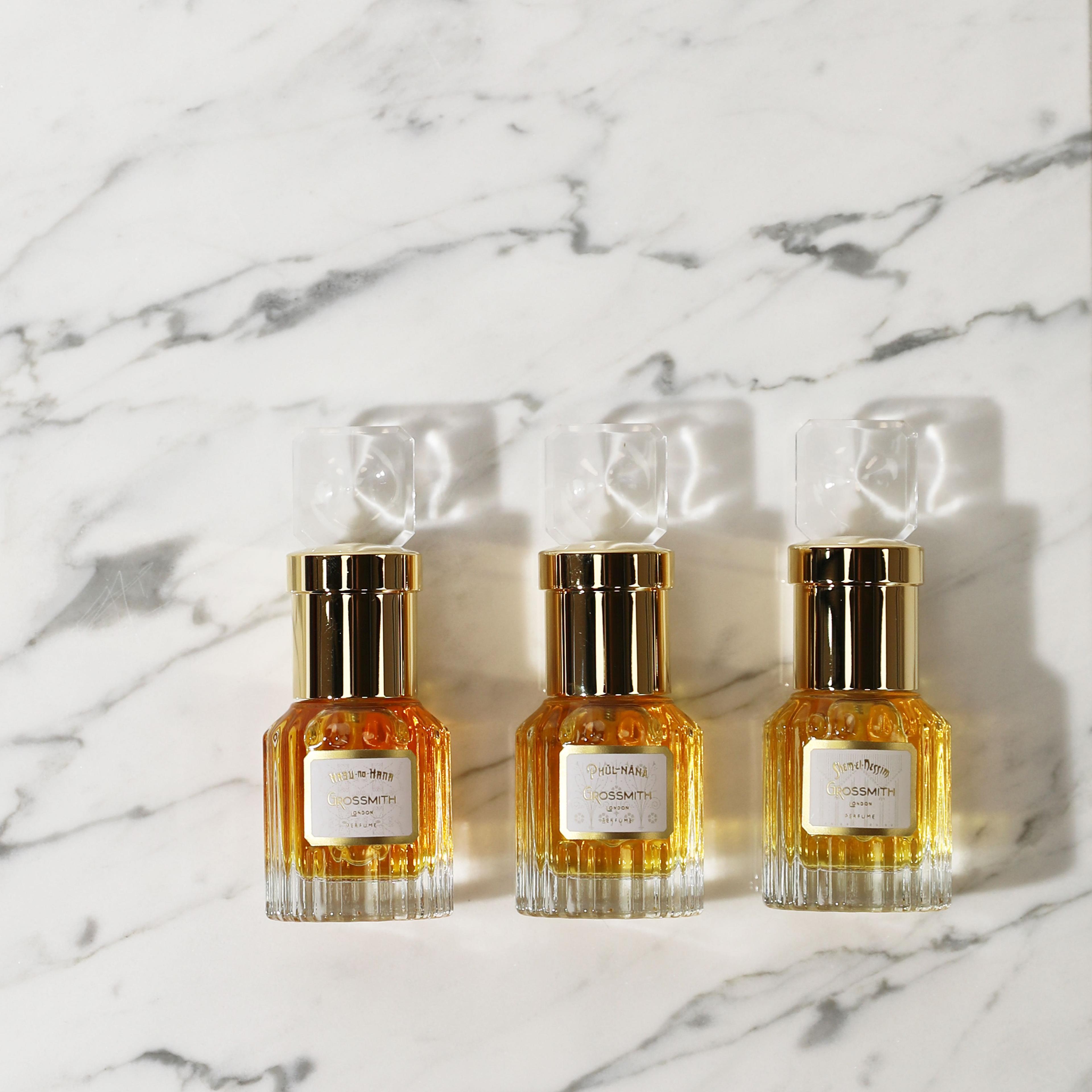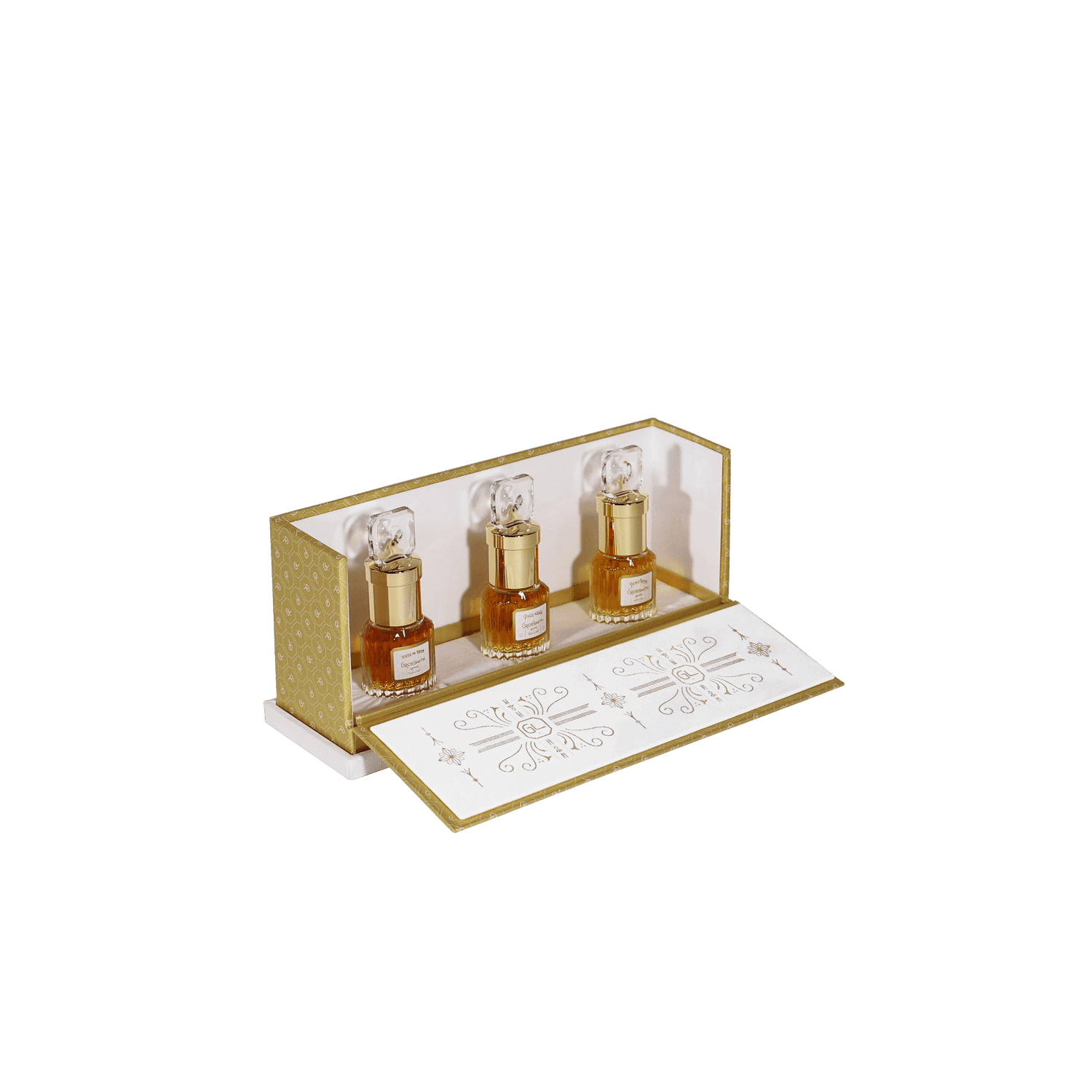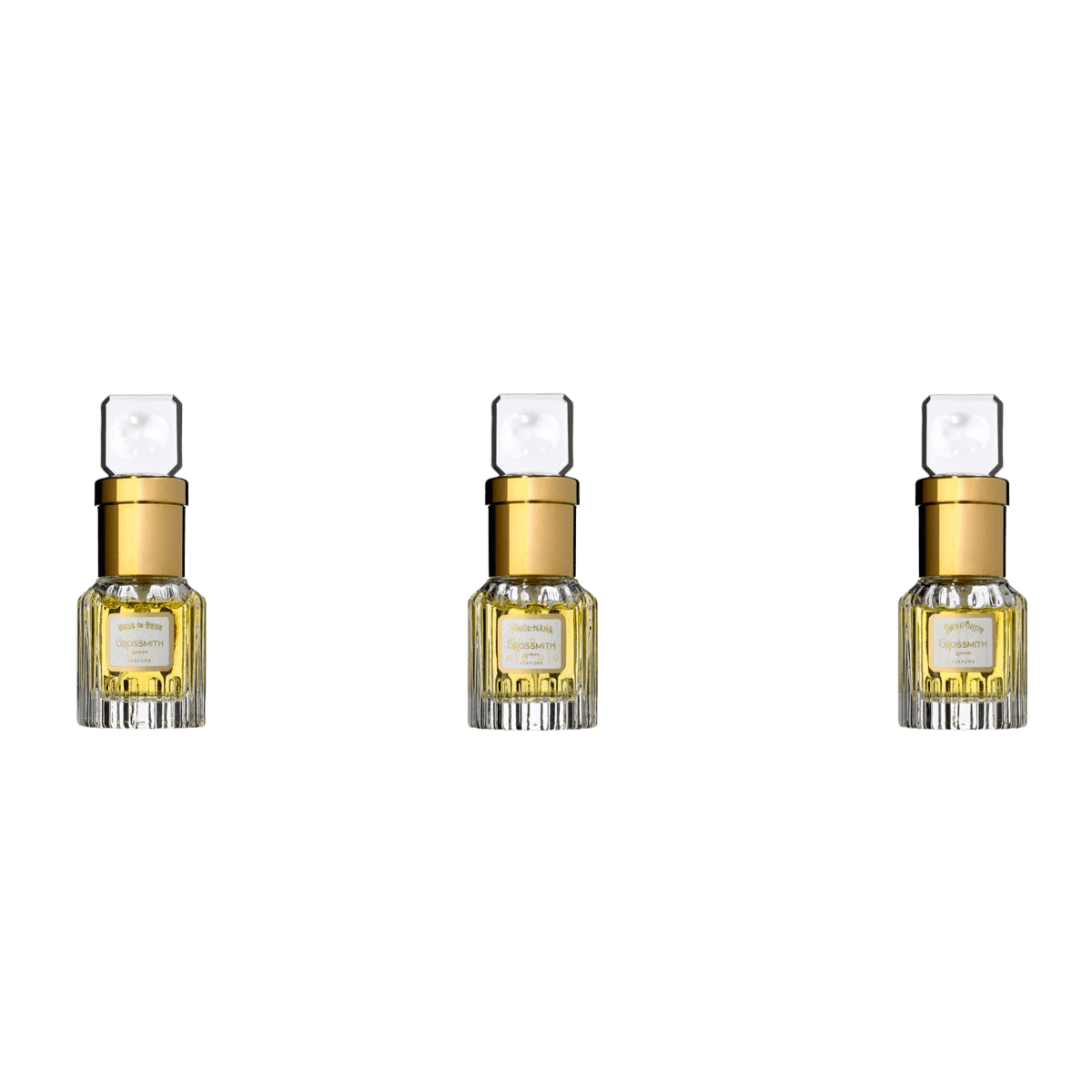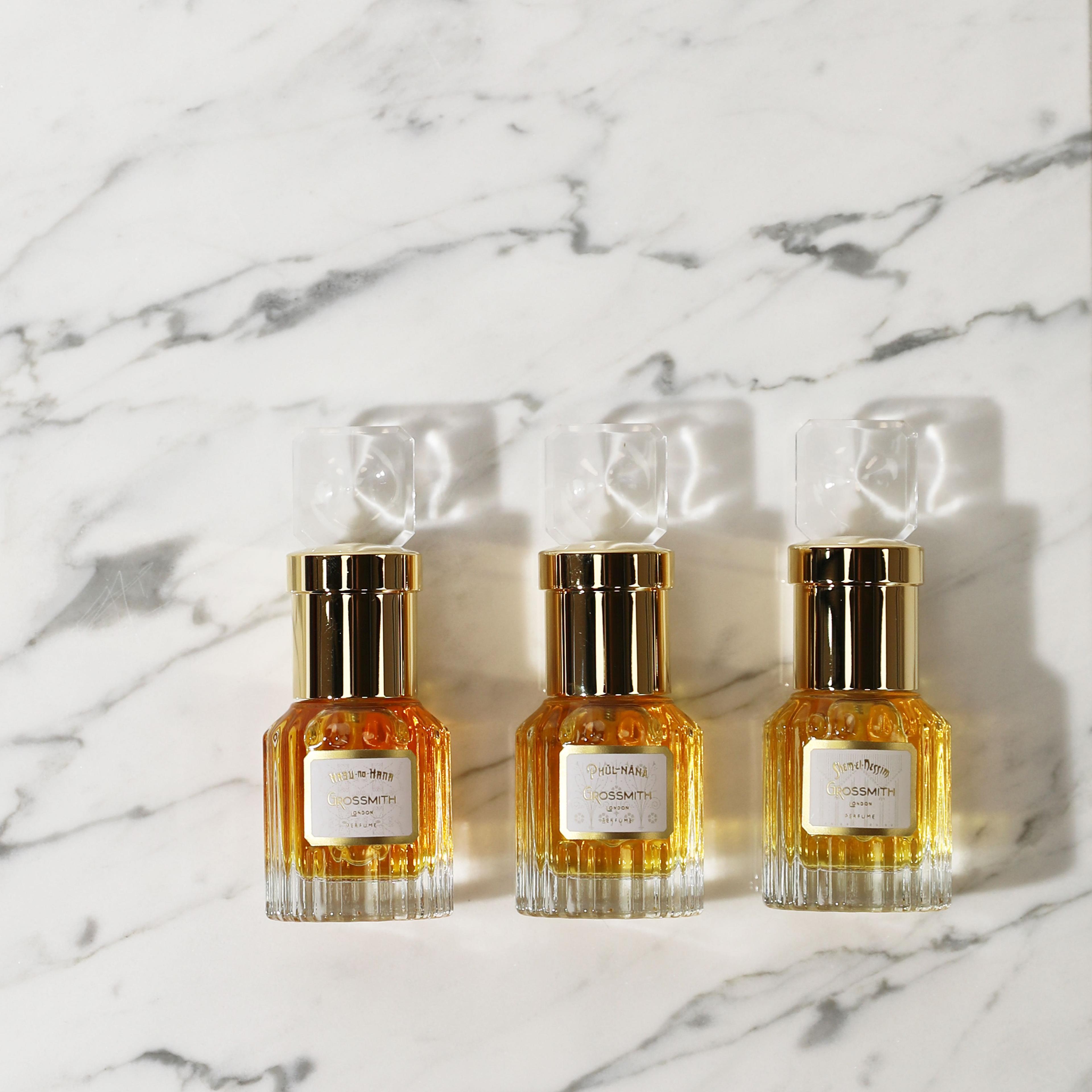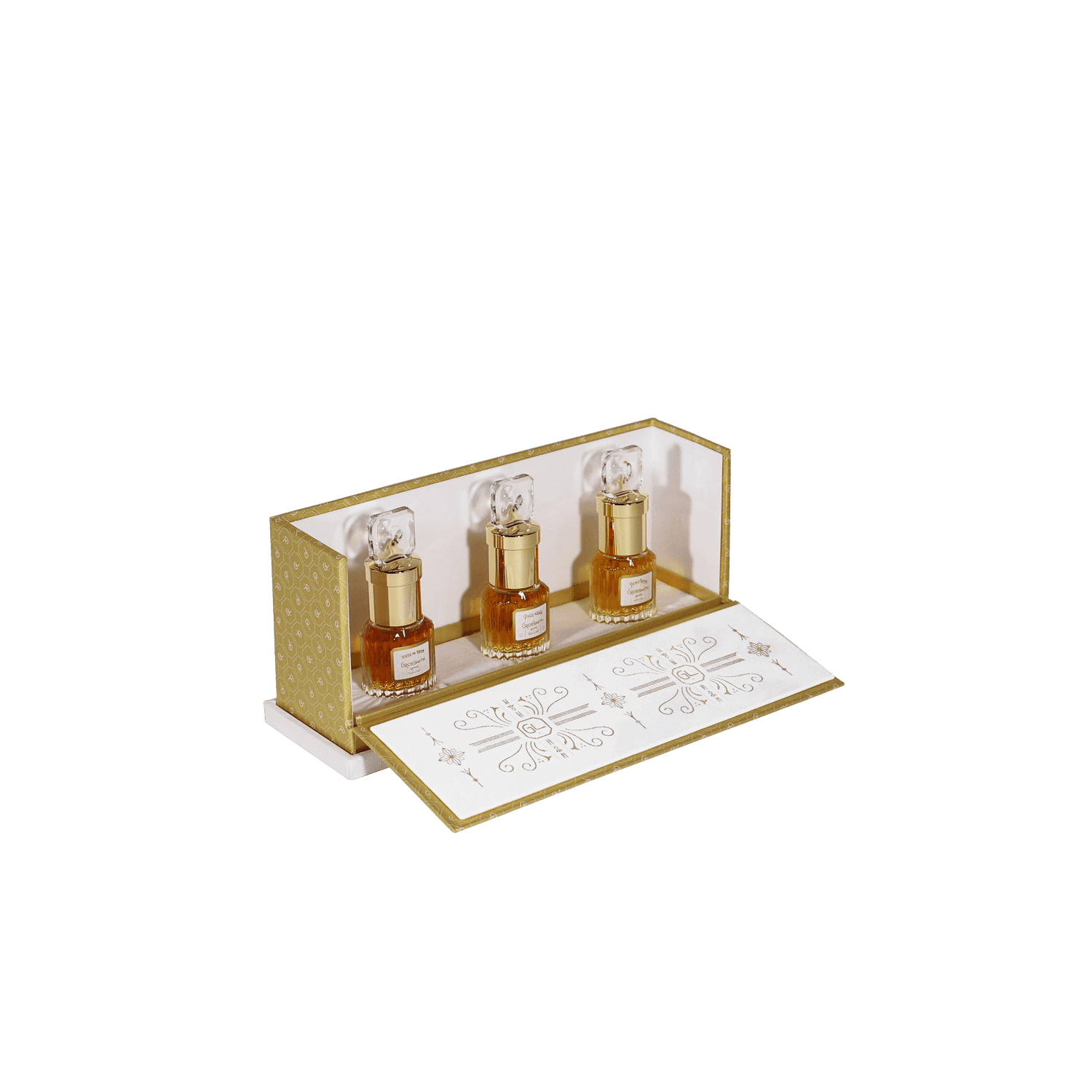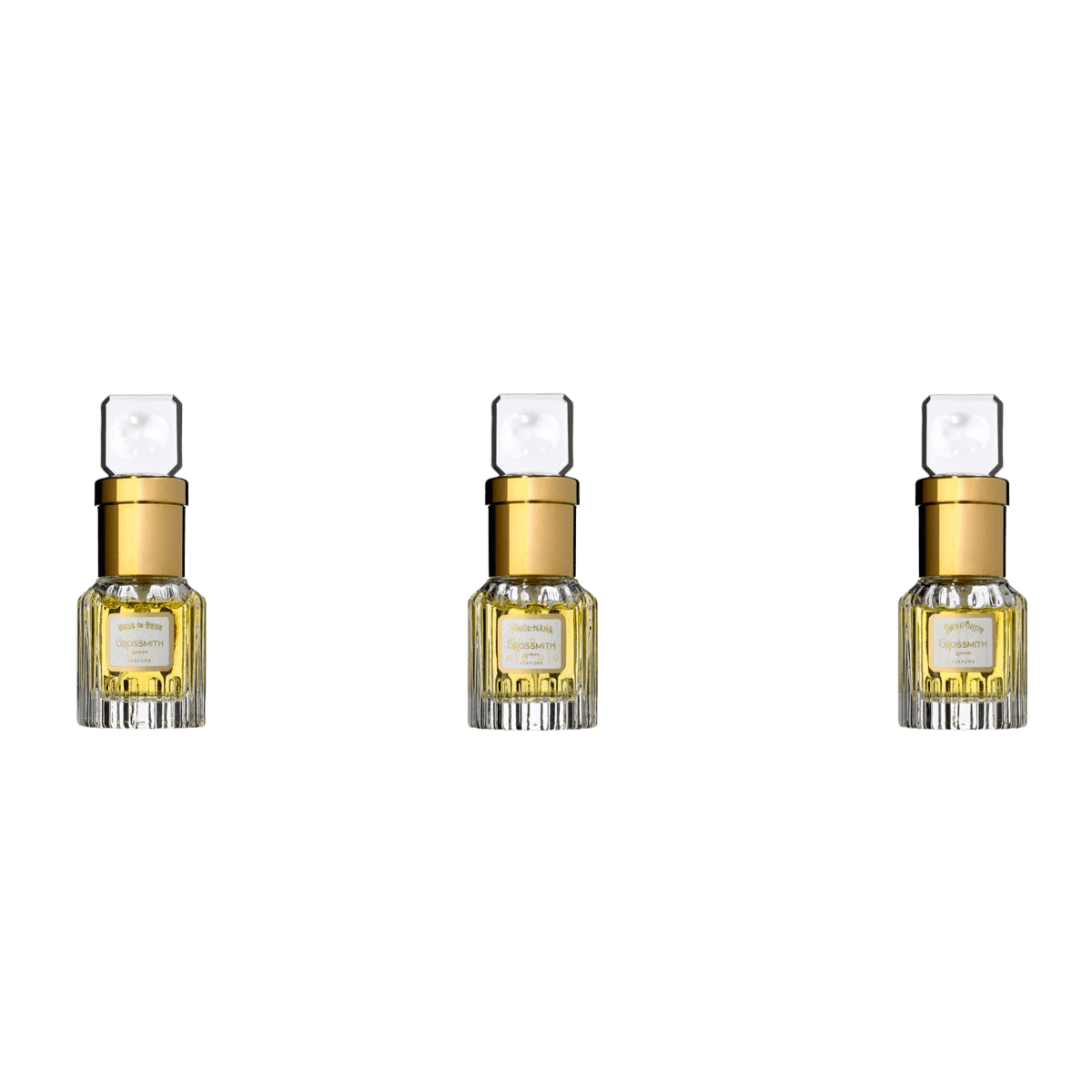 Grossmith
Classic Collection - discovery set
 € 705
Daily worldwide shipping

Free shipping rates available

Free samples & gift wrapping
Three beautiful bottles of 10 ml pure perfume of the three Classic Grossmith fragrances; Hasu-no-Hana, Phul-Nana, and Shem-el-Nessim. Displayed in a beautiful handmade gold and white chest that protects the fragrances from light. This presentation makes a superb gift to mark your most special of occasions.
These fragrances in parfum extrait are more opulent and rich than its eau de parfum counterpart. A true luxury to receive and to cherish.
Hasu-no-Hana: The scent of the Japanese lotus lily. A bright, radiant oriental floral composition with pronounced chypre and oriental facets on a woody, dry, very sensual base. Hasu-no-Hana hailed the dawn of modern creative perfumery. Originally created in 1888, this scent has a timeless quality that comes from its pioneering spirit.
Phul-Nana: Hindi for 'lovely flower'. A fresh, sweet floral composition with aromatic fougère overtones on a soft, warm, woody base. Originally created in 1891, this scent is a rare marriage of the herb garden with the flower garden, unusual in a feminine fragrance. It paved the way for many oriental fragrances that were to follow.
Shem-el-Nessim: Arabic for 'smelling the breeze'. Florentine Iris, known for its rarity and expense is truly at the heart of this fragrance. Originally created in 1906, this rich, luxurious fragrance typifies the Edwardian era with its warm floral powdery character.
Grossmith is one of Great Britain's oldest fragrance houses, founded in London in 1835. In 1940, the company had to close due to the war, but after second cousin Simon Brooke accidentally found the handwritten books containing the original formulas years later, he decided to revive the house. The three iconic fragrances (Hasu-no-Hana, Phul-Nana, Shem-el-Nessim) were adjusted slightly for the modern world. Apart from the classics, their modern fragrances are also greatly appreciated all over the world.
Perfumes in this collection