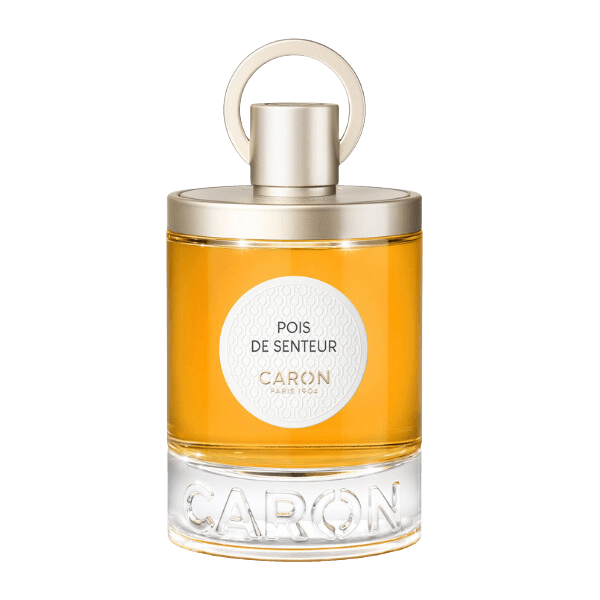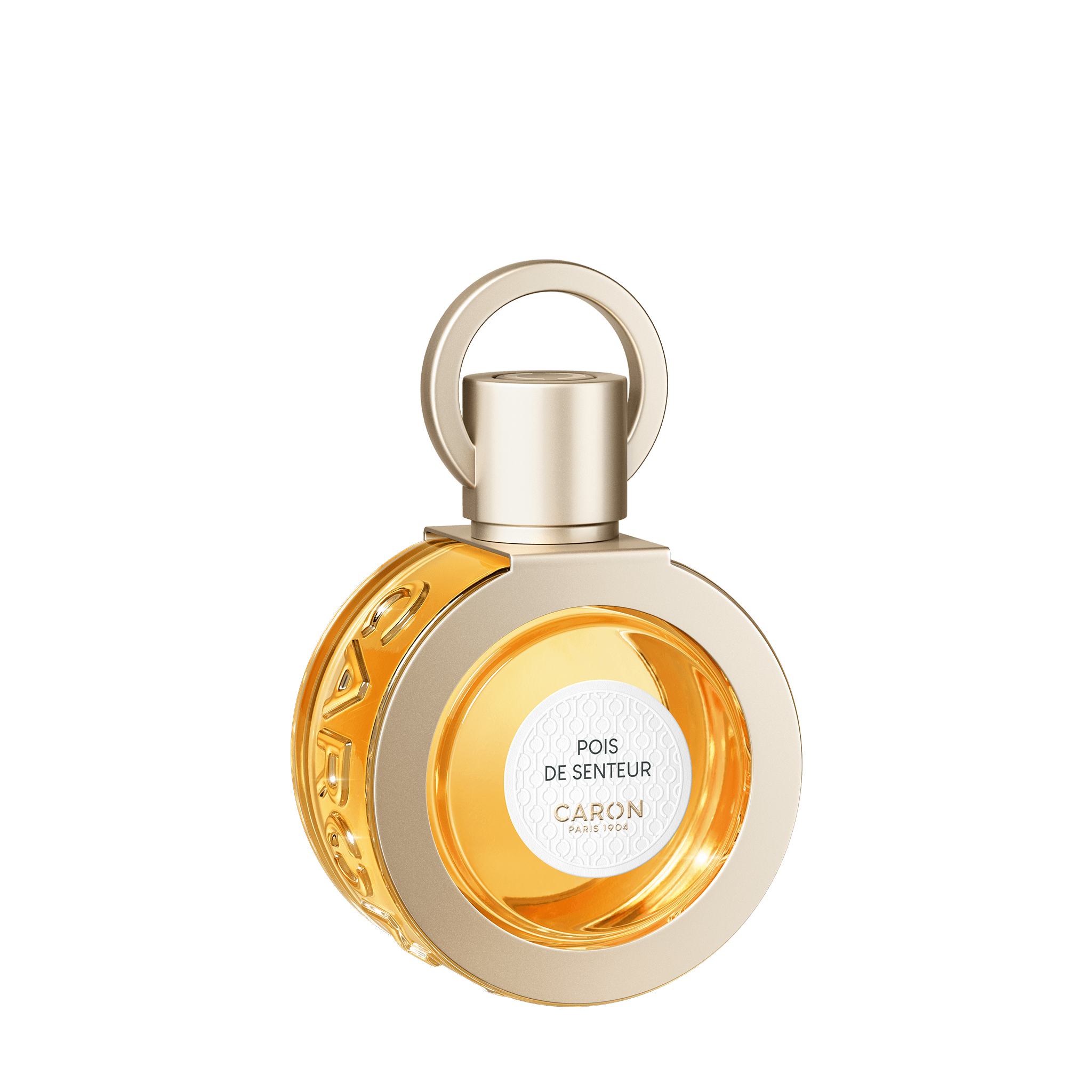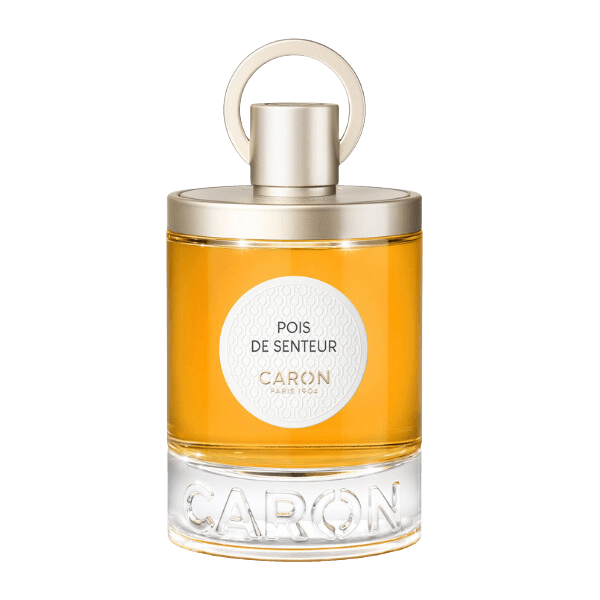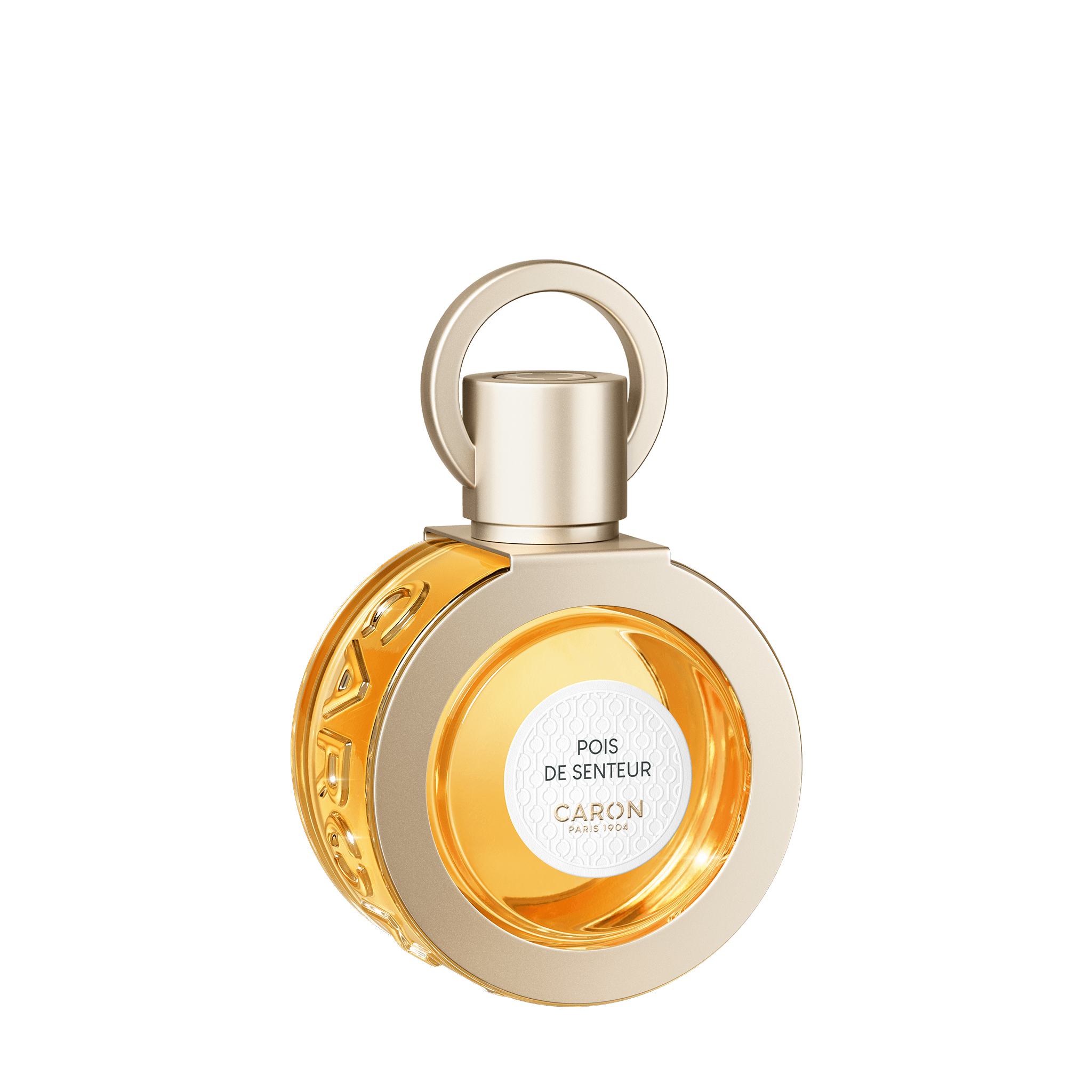 Caron
Pois de Senteur - parfum
 € 265
Daily worldwide shipping

Free shipping rates available

Free samples & gift wrapping
Pois de Senteur by Caron is a classic from 1927, a perfume inspired by the wonderfully fragrant flower Lathyrus.
Pois de Senteur is a true "Grande Poudrée": a rich, voluptuous and powdery perfume with a great vintage vibe.
Vanilla, Ylang ylang, Bergamot, Sandalwood, Orange, Honey, Cassis, Peru Balsam, Cedarwood, Jasmine, Musk, Narcissus, Rose
Since its founding in 1904 (!), Caron has been the lead example of pure genuine passion within the classic French perfume world. The founder Ernest Daltroff was one of the pioneers in perfumery. Together with his creative director and maîtresse, Félicie Wanpouille, Daltroff created legendary fragrances including Narcisse Noir (1911), N'aimez que moi (1917), Tabac Blond (1919) and Pour un Homme (1934). Since 2020, businesswoman Ariane de Rothschild and perfumer Jean Jacques determine the course of Caron. They combine their shared love for fragrance, luxury, and tradition to bring the house of Caron into the 21st century. In addition to a focus on the classics of the brand, they create contemporary perfumes of the same exceptional quality.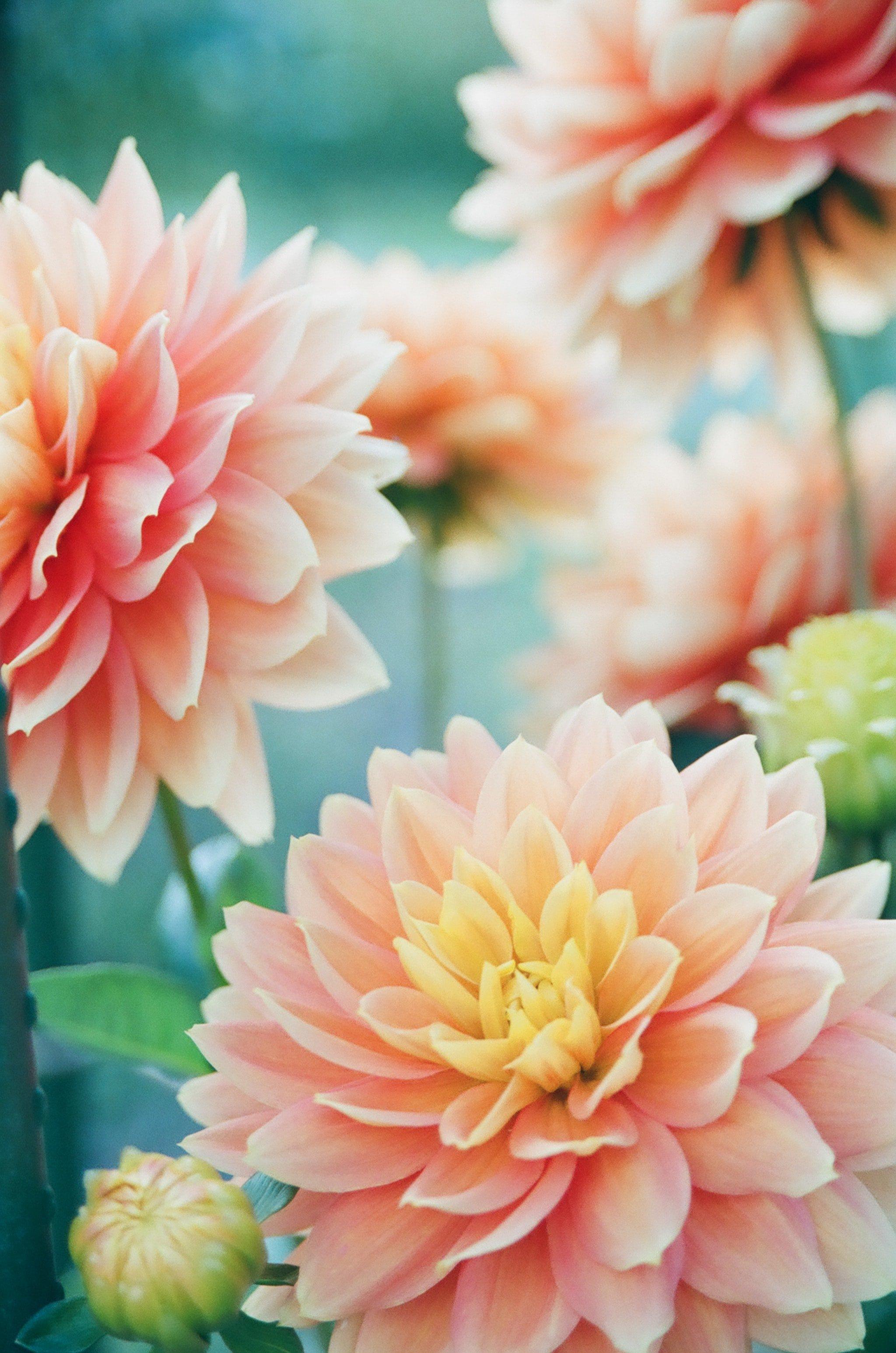 Fragrance family
Floral
Floral fragrances celebrate the delicious scent of flowers, being the richest source of inspiration for perfumers. The use of flowers in perfumes have been used since antiquity; from soft delicate flowers like freesia, muguet and blossoms, to narcotic flowers like jasmine, tuberose and gardenia... Enjoy, and smell the roses!
Pois de Senteuir
I remember this scent from years ago, and it was wonderful. This reformulation was disappointing, and I would not repurchase. Perfume Lounge was, as always, fast and responsive and I will buy from them again.
Schitterende geur!
Deze geur past uitstekend in mijn verzameling 'oude Caron geuren' zoals En Avion, French Cancan, Nuit de Noël, Narcisse Noir. Pois de Senteur is een warme omhullende geur zonder overdadig en zwaar te zijn. Zo vreselijk mooi. Caron is en blijft gewoon mijn favoriete parfumhuis.
Klassieke elegantie
Prachtige elegante klassieke geur. Lichtzoet en vrouwelijk. Een parfumextract dat lang blijft zitten en "sophisticated" ruikt. Aanwezige geur die toch niet overheerst, maar wel duidelijk gedecideerd overkomt. Geur transformeert naar elegante(re?) tijden waar haast, e-mail en digitalisering ontbreken. Geur brengt je midden in een Poirot scene, tussen de ladies en de gentlemen. Zeer blij met mn aankoop.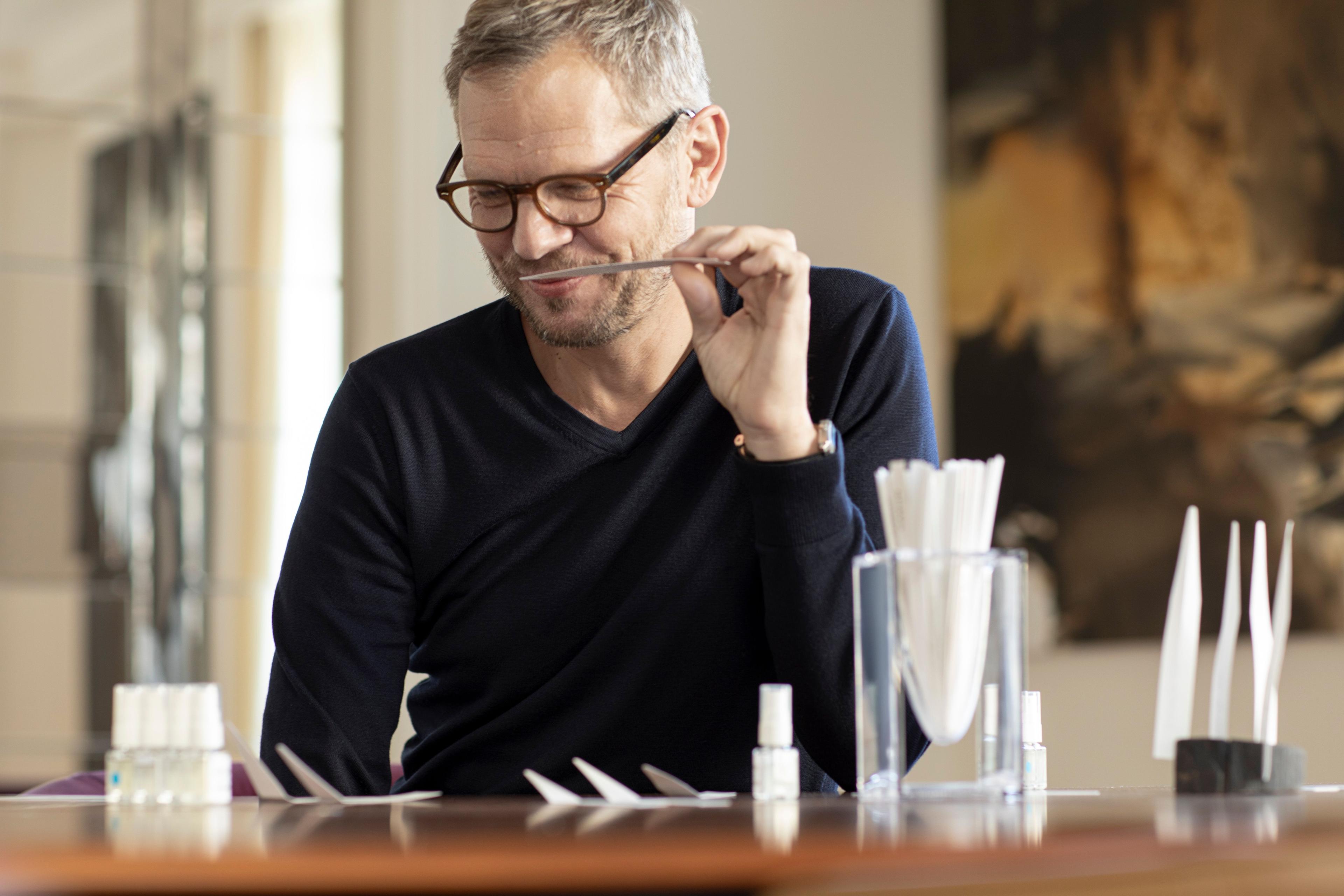 Jean Jacques
Jean Jacques worked for 22 years at Takasago, this Japanese company is one of the largest producers of fragrances and flavorings in the world. Here he created perfumes such as Piano Santal for L'Orchestre, Gentleman Only by Givenchy. Since 2019, Jean is the house perfumer of Caron and together with Ariane de Rothschild, the owner of the company, he creates all new perfumes for this iconic perfume house. Heritage and modernity are beautifully combined.