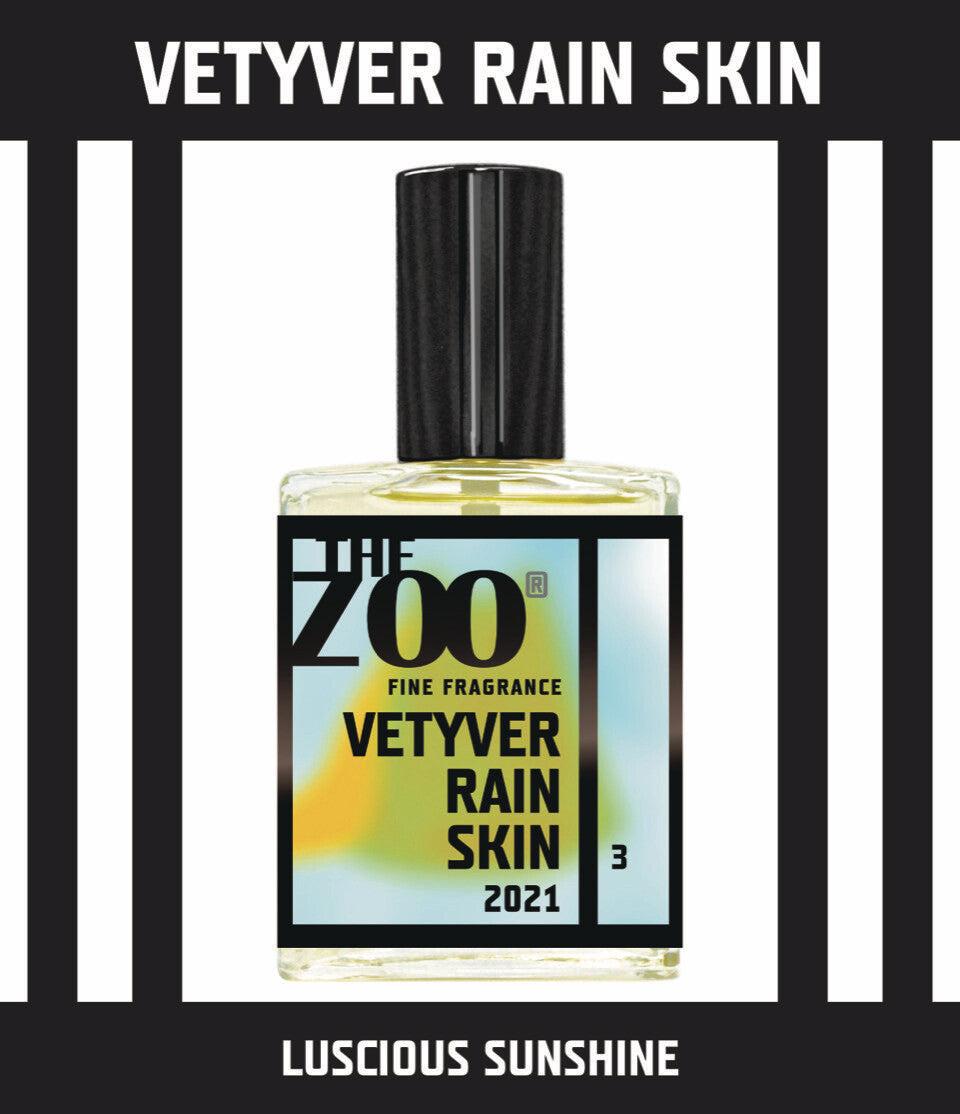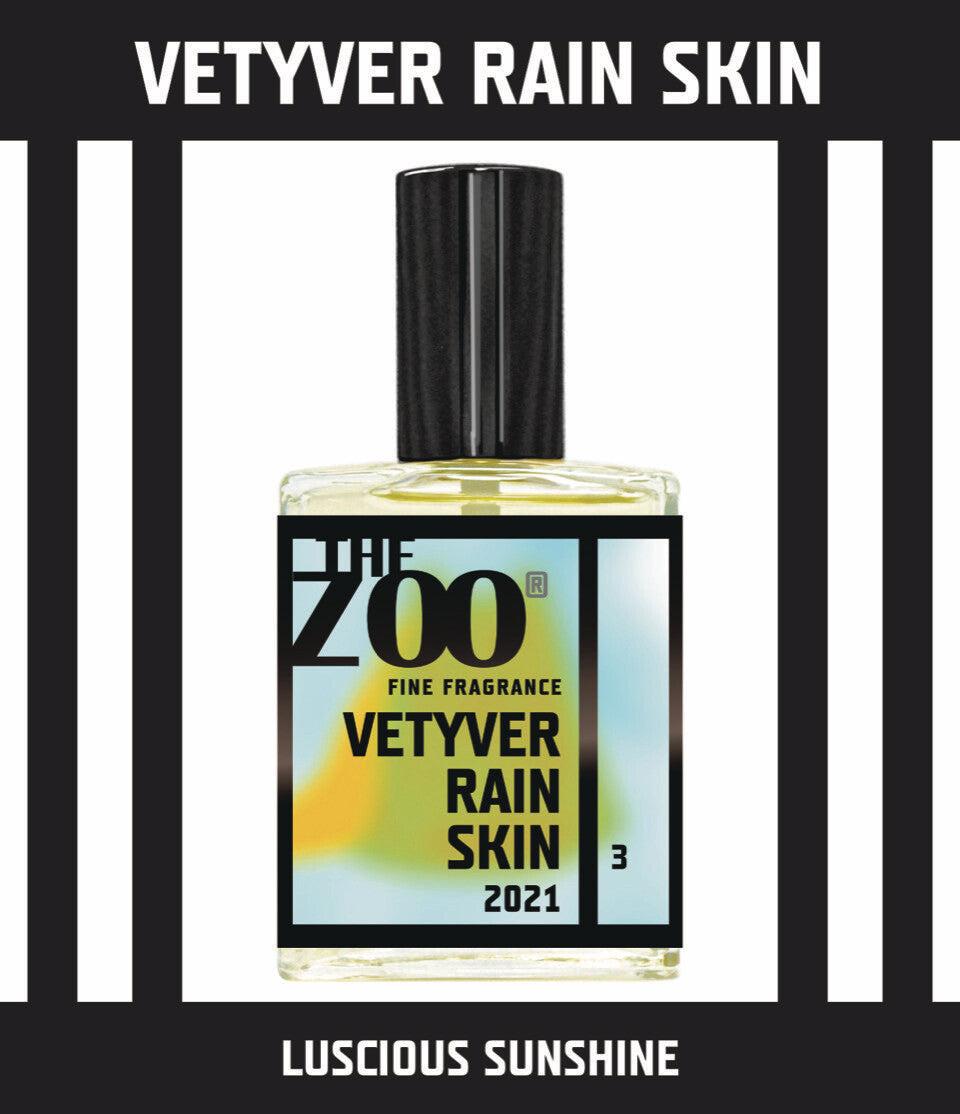 The Zoo
Vetyver Rain Skin - eau de parfum
 € 145
Daily worldwide shipping

Free shipping rates available

Free samples & gift wrapping
Vetyver Rain Skin is a sparkling and characteristically refreshing perfume. Energetic, intriguing and modern. It is one of the extraordinary perfumes created by master perfumer Christophe Laudamiel for his playful, New York-based perfume brand, The Zoo.
The dewy rainforest, the red abstract volcanic soil with a sunbeam; a must for vetiver lovers!
Orange blossom, Sandalwood, Oakmoss, Sage, Grapefruit, Cistus labdanum, Musk, Violet, Bergamot
Award winning perfumer (and chemist, fragrance artist and lecturer on scents) Christophe Laudamiel created his own striking and playful brand with THE ZOO. The high-quality fragrances are compared to animals, with their own unique personalities. Gently wrapped in a 100% woolen bag, ready to be released, on your skin! "Fragrances are like animals, living creatures that require attention and nourishment. They are kept in bottle-like cages, calm or longing to escape. They each have their own safety features and come with their own rituals and anecdotes. Some are domesticated, some are wild and left for you to discover." - Christophe Laudamiel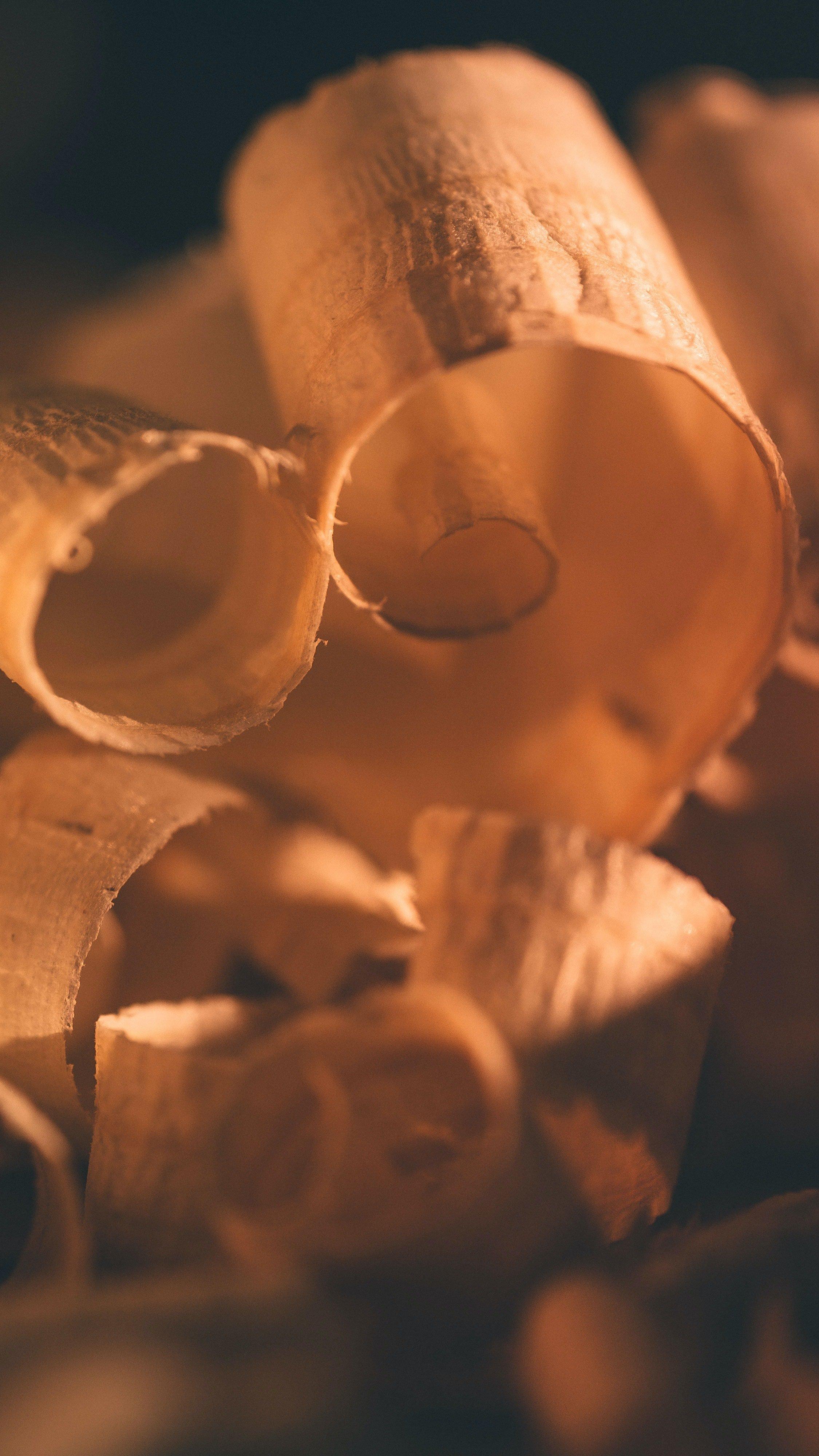 Fragrance family
Woody
Woody fragrances are full of character and indeed very woodsy. They can be warm, soothing and creamy, but also dry and spicy. Key ingredients are cedar wood, patchouli, sandalwood and/or vetiver. Oudh (agarwood), Palo Santo and guaiac wood have also joined the perfumer's palet, just like the fantastic synthetics such as Javanol or Iso-E-Super.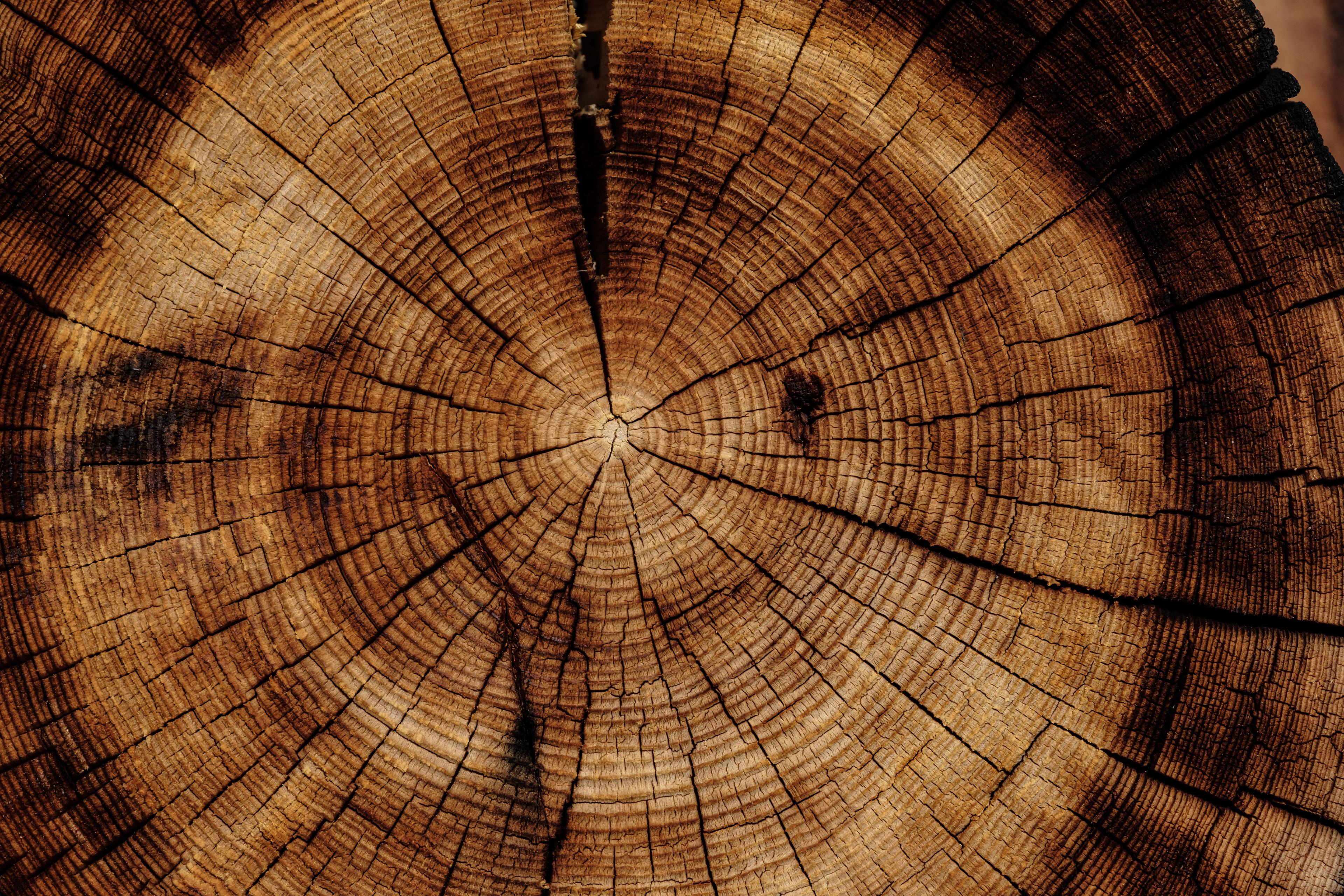 Vetyver Rain Skin - eau de parfum
Zeegroene geur
Heerlijke combi van 'aquatic' en groen met nog wat kruidigs.
Exquisite simplicity
Mindblowing and exquisitly simple at the same time! Absolutely love the evolving shifts through the hours, from instant sheer citrus flower to a rain washed clean rubbery (fresh bicycle tire!) sensation back to a lingering violet grassy feel. Made my day!
Lisa Appelqvist - 2021-05-06
Zo'n mooie clean Vetiver geur.
Heb een Proefje mee gekregen ,en vond het een ok geur,maar naarmate het proefje leeg begint te raken wordt ik steeds enthousiaster. Het is een zeer aangename zomer vetiver geur. Waar je zeker complimenten over krijgt. Maar toch snel een afspraak maken om hem te gaan halen.
Sandra Spoelstra - 2021-04-17
A sweet feeling and smell!
I never heard about this Fragance. I am thankfull for the invitation where sir Christopher inspired me with his presentation. So I really like this fragance and its story behind. You really have to try this! A very inspiring smell.
Vetyver Rain Skin
Dit parfum is mooi gelaagd, het opent heel friskruidig en al gauw komt er een tweede laag naar boven die meer body heeft en minder koel is. Het vervliegt niet snel en versmelt steeds meer met de huid, totdat er een prettig ruikende en warme klassieker over blijft.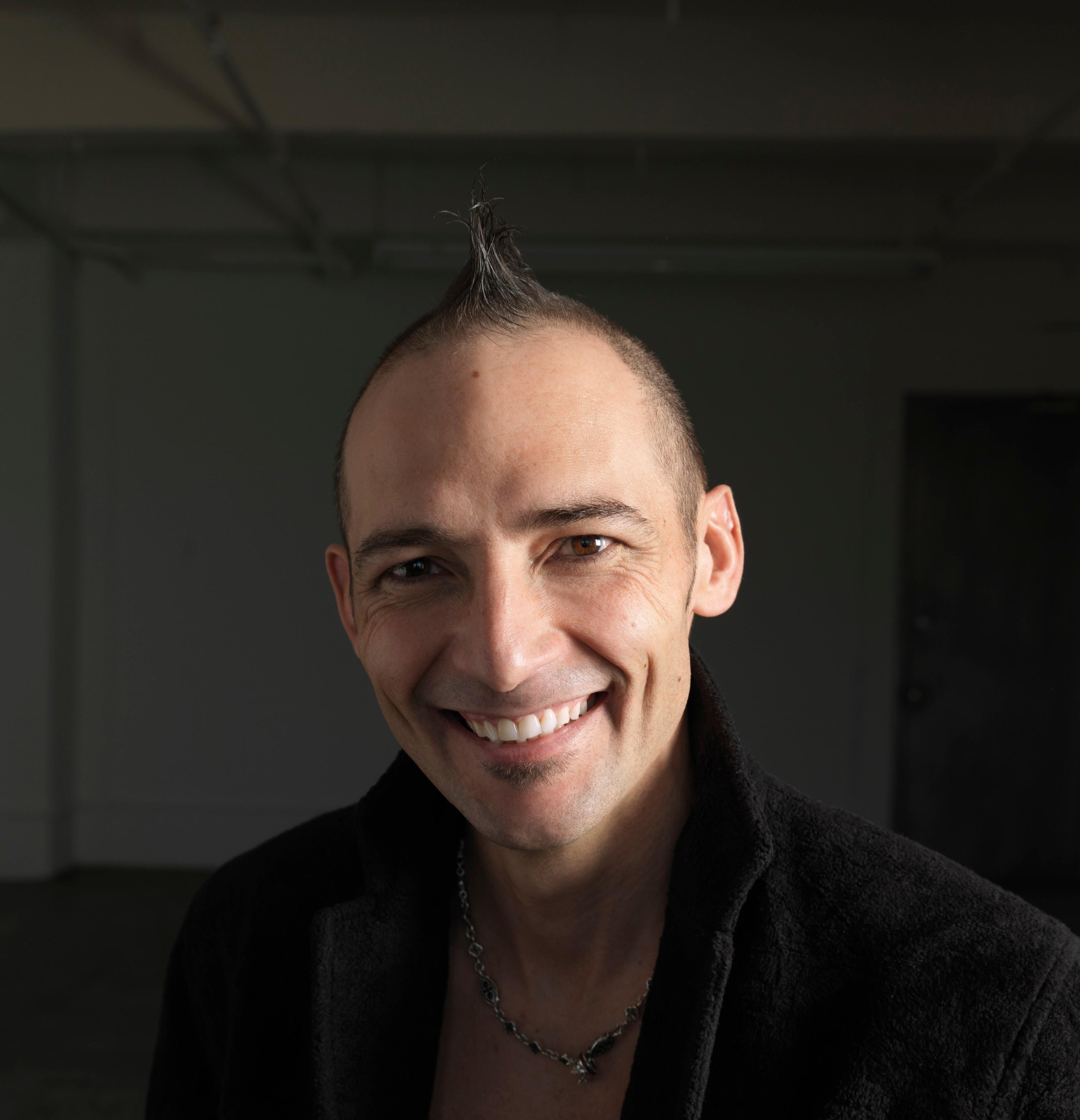 Christophe Laudamiel
Christophe Laudamiel is an award winning master perfumer, known for his innovative and high-end perfumes. He is the nose behind Fierce (Abercrombie & Fitch), Polo Blue (Ralph Lauren) and Tom Ford, among many more. Christophe is not only a great perfumer, but also an educator and lecturer, eager about explaining the world of perfumes to the general public. You will find many of his creations at Perfume Lounge, such as Strangelove NYC and Humiecki & Graef, and his very own brand The Zoo. Interested to read more about Christophe Laudamiel? Click here to visit his profile!