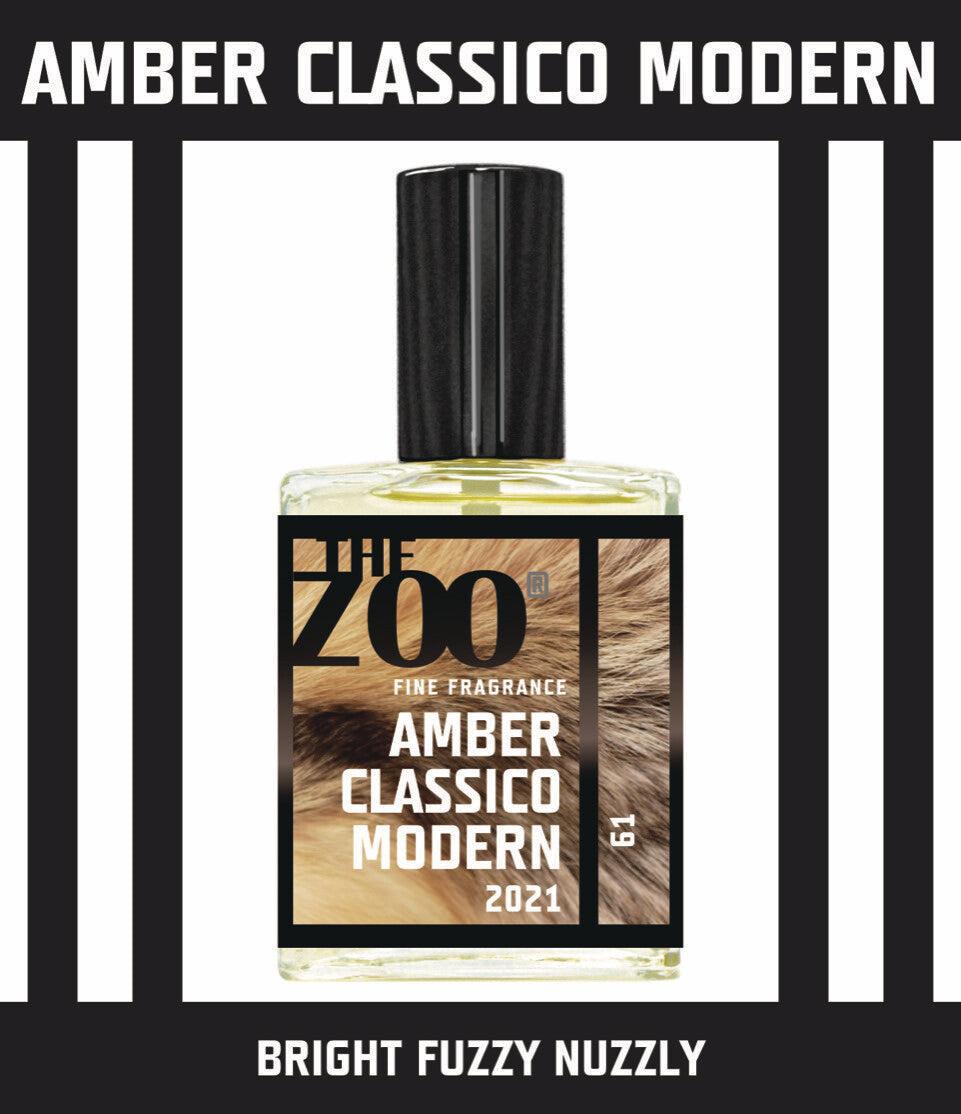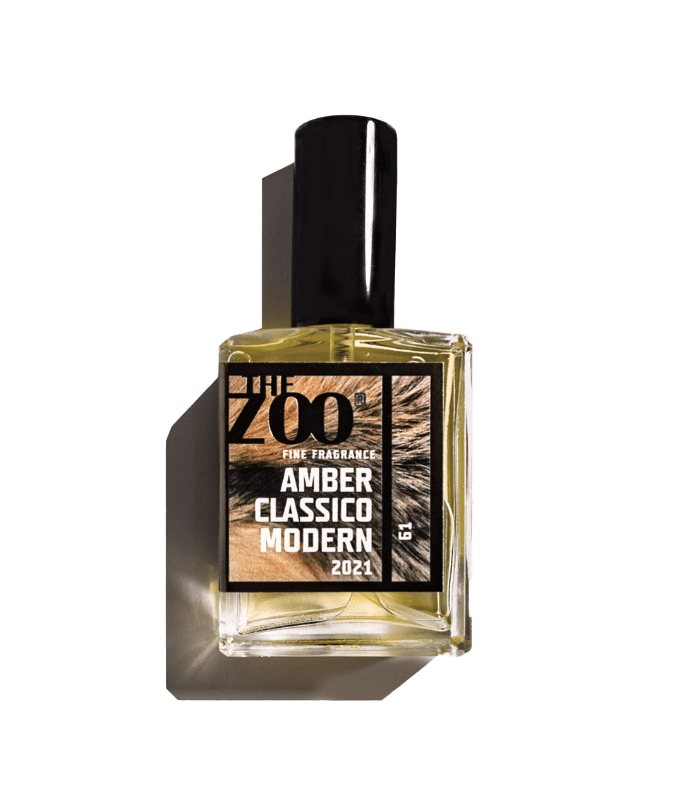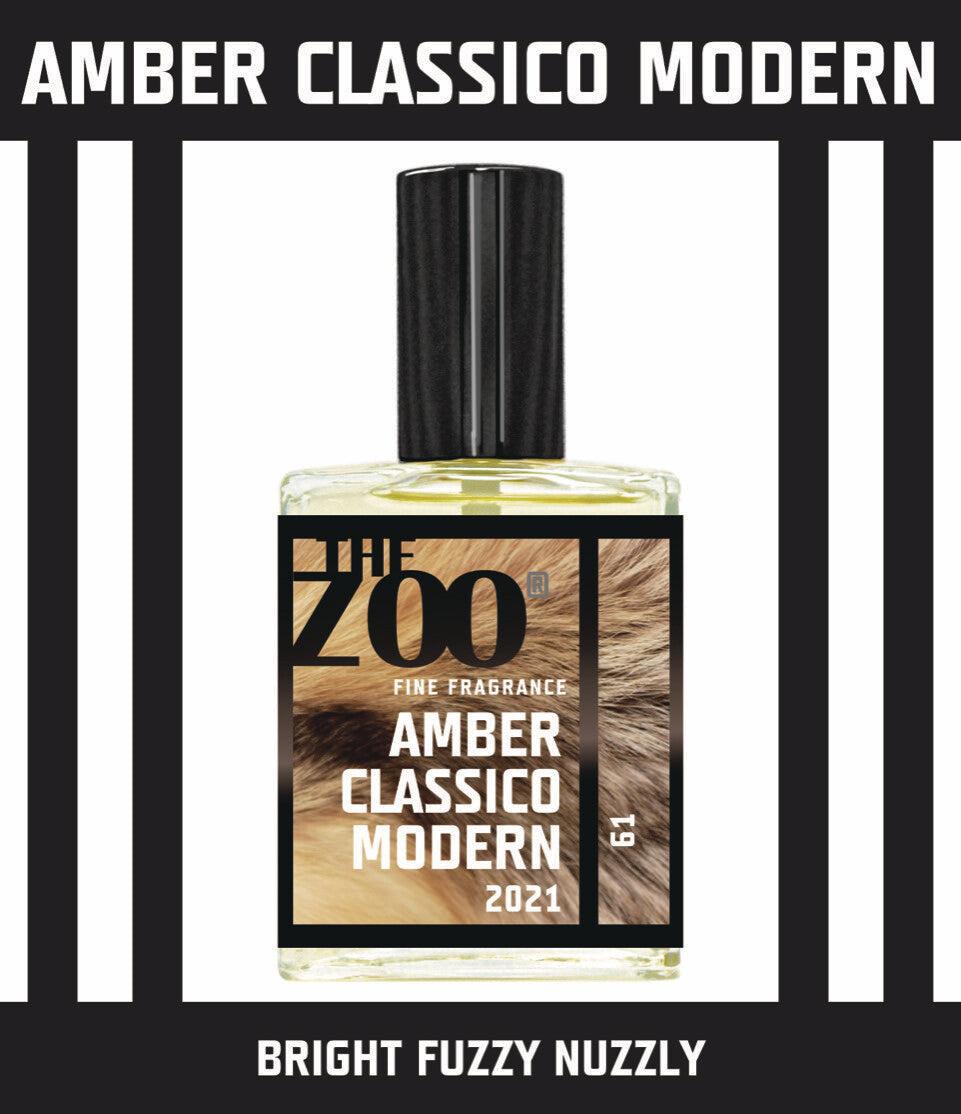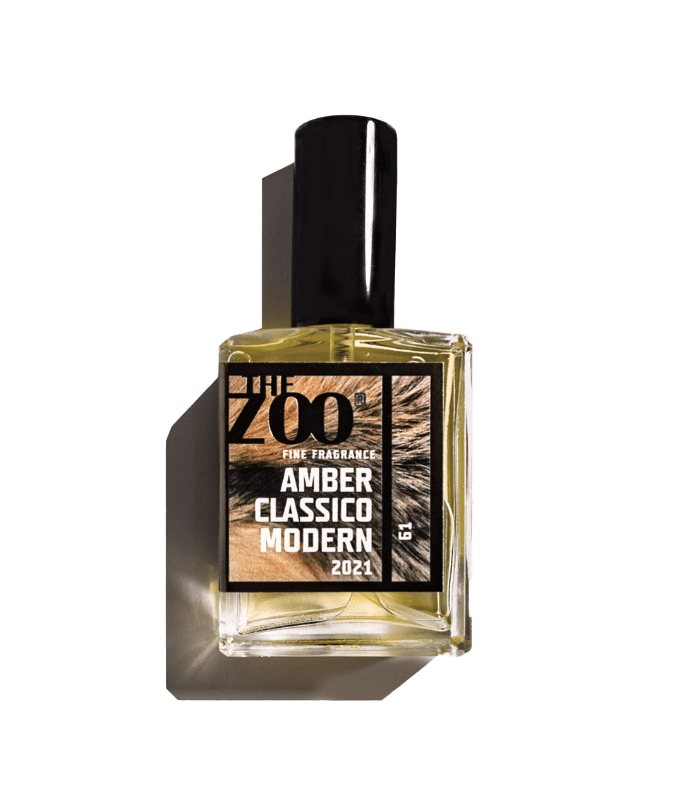 The Zoo
Amber Classico Modern - eau de parfum
 € 145
Daily worldwide shipping

Free shipping rates available

Free samples & gift wrapping
Amber Classico Modern is a seductive, enveloping amber fragrance from The Zoo from New York.
This perfume is soft and warm, like a cashmere scarf embracing you. Gentian is key to this creation for its bitter and spicy facets. Amber Classico Modern opens with a sunny fresh burst of mandarin and is very comfortable and elegant.
Mandarin, Ambergris, Peru Balsam, Orchid, Benzoin, Geranium, Cistus labdanum, Osmanthus, Patchouli
Award winning perfumer (and chemist, fragrance artist and lecturer on scents) Christophe Laudamiel created his own striking and playful brand with THE ZOO. The high-quality fragrances are compared to animals, with their own unique personalities. Gently wrapped in a 100% woolen bag, ready to be released, on your skin! "Fragrances are like animals, living creatures that require attention and nourishment. They are kept in bottle-like cages, calm or longing to escape. They each have their own safety features and come with their own rituals and anecdotes. Some are domesticated, some are wild and left for you to discover." - Christophe Laudamiel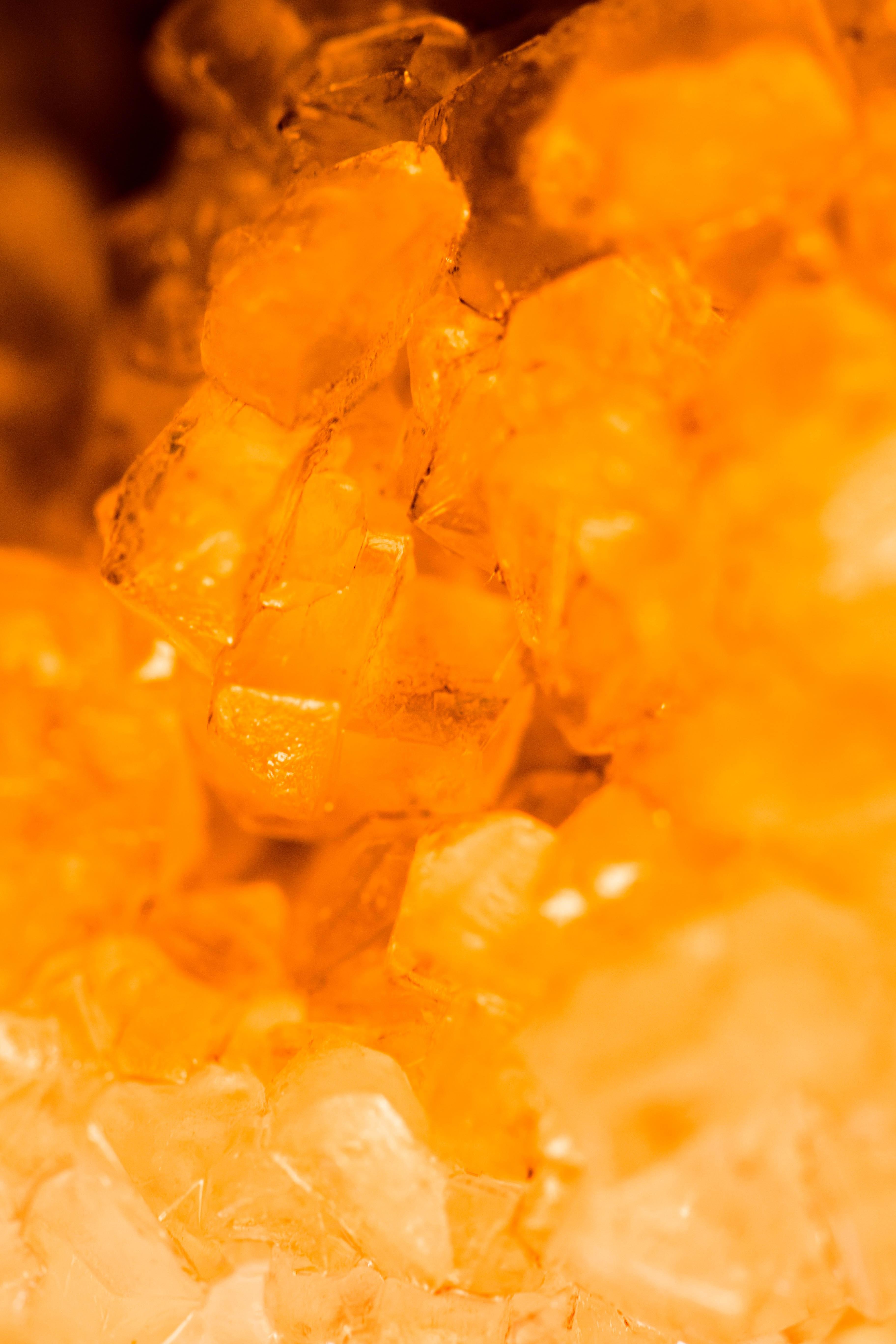 Fragrance family
Amber
The amber fragrance family contains warm, spicy and often sensual perfume notes. Classic amber fragrances are built around an amber accord, often consisting of patchouli, benzoin, labdanum, vanilla and musk. Also, amber can refer to natural ambergris or synthetic amber, such as Ambrox or Ambroxan.
Amber Classico Modern - eau de parfum
Warme verwennerij
En wederom via jullie een heerlijke geur ontvangen. 2 keer via jullie deze beauty gesampled, en nu in het bezit van een prachtige fles! Een zeer creatief origineel en prachtig parfum huis. Amber Classico modern is een warme stralende Amber geur, niet in your face, maar rond, vol en zacht. Omdat er volgens mij wat kruidige spicy geurnoten inzitten wordt deze geur net even wat spannender met het dragen. Perfect unisex! Is heerlijk als geur alleen maar is ook goed te layeren. Ik vind deze geur met name lekker in de koudere maanden en avonden. Kortom helemaal blij met de geur en zoals altijd keurig verpakt met extra samples om te testen . Snelle professionele service en kwalitatief goed advies als je vragen hebt!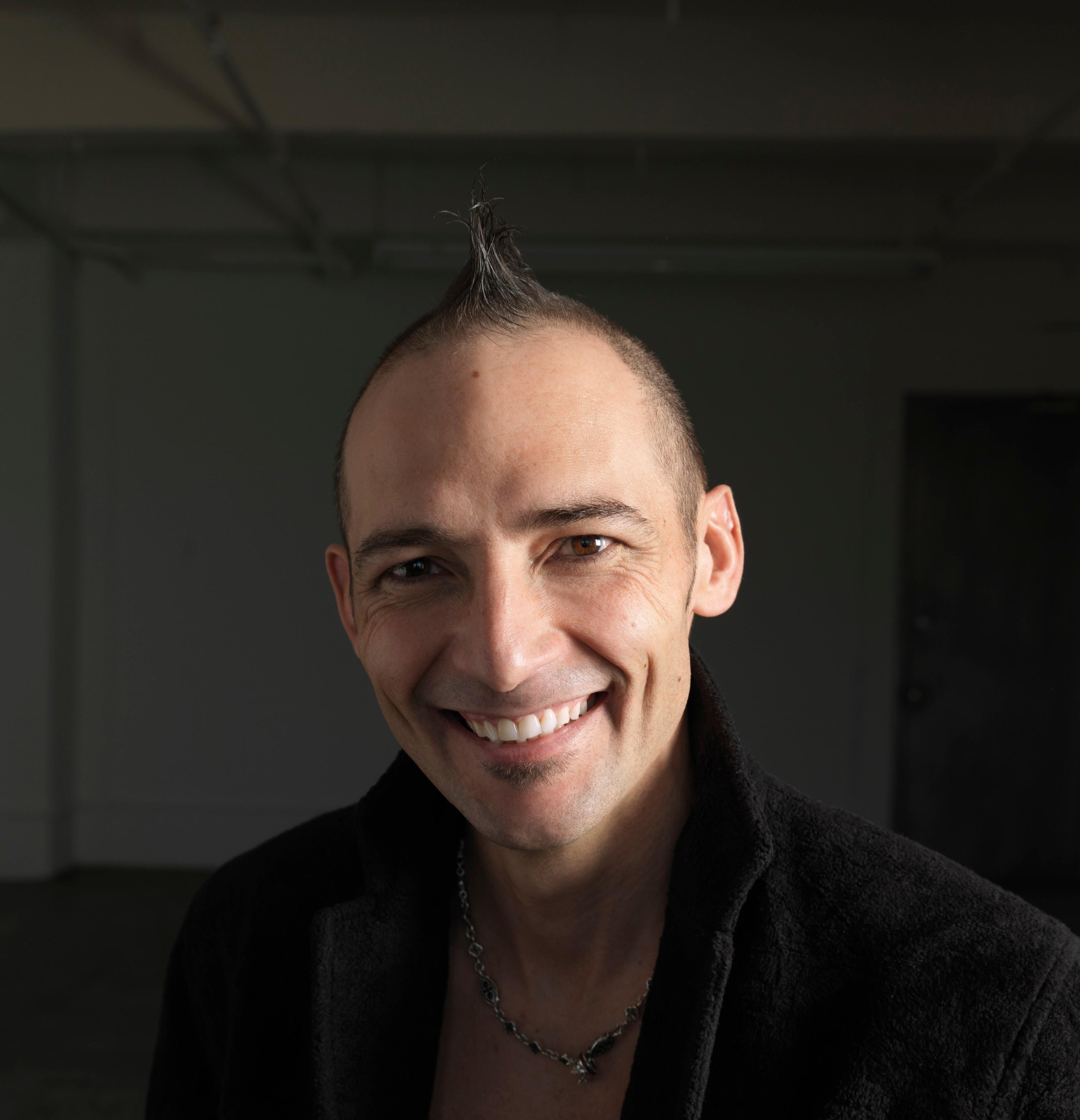 Christophe Laudamiel
Christophe Laudamiel is an award winning master perfumer, known for his innovative and high-end perfumes. He is the nose behind Fierce (Abercrombie & Fitch), Polo Blue (Ralph Lauren) and Tom Ford, among many more. Christophe is not only a great perfumer, but also an educator and lecturer, eager about explaining the world of perfumes to the general public. You will find many of his creations at Perfume Lounge, such as Strangelove NYC and Humiecki & Graef, and his very own brand The Zoo. Interested to read more about Christophe Laudamiel? Click here to visit his profile!