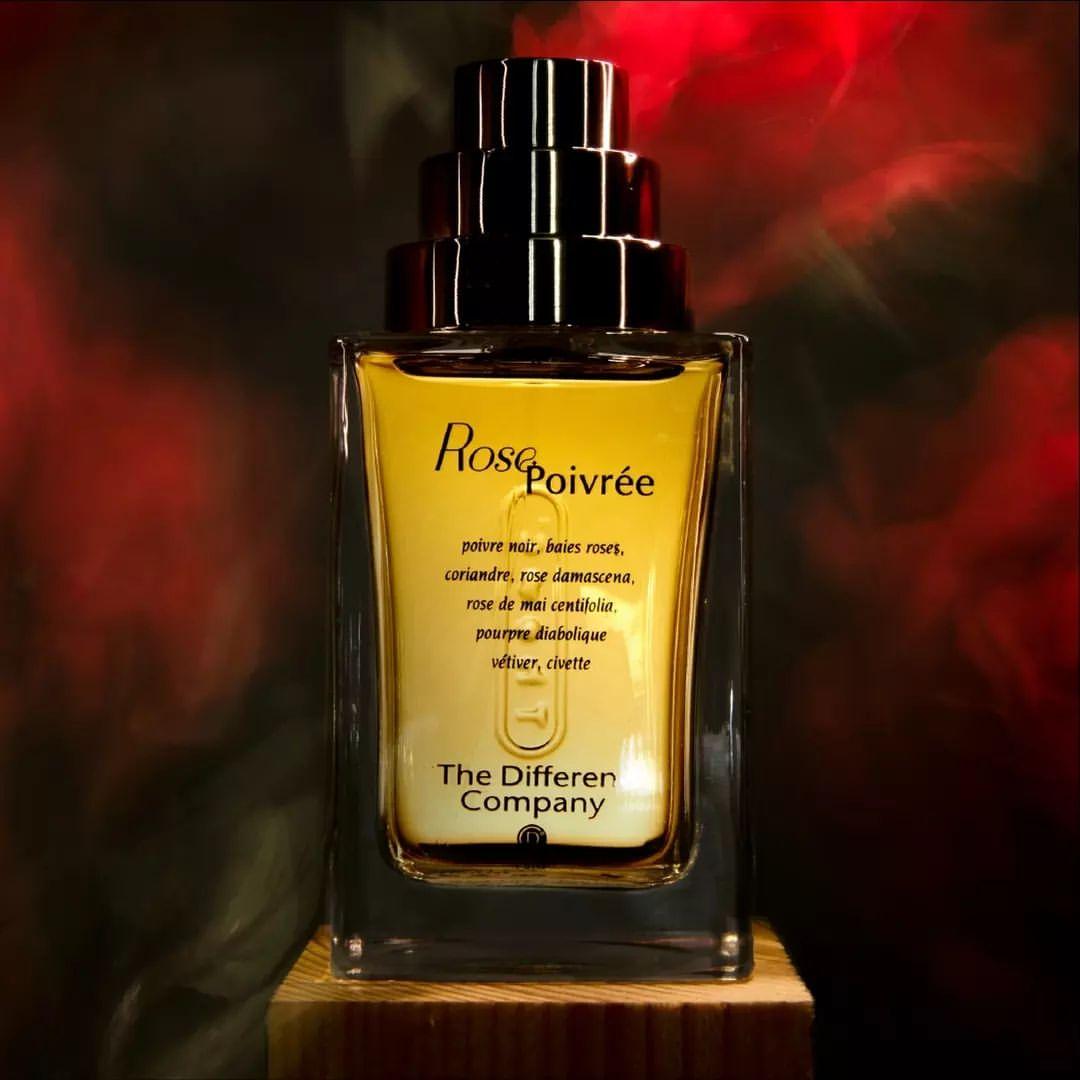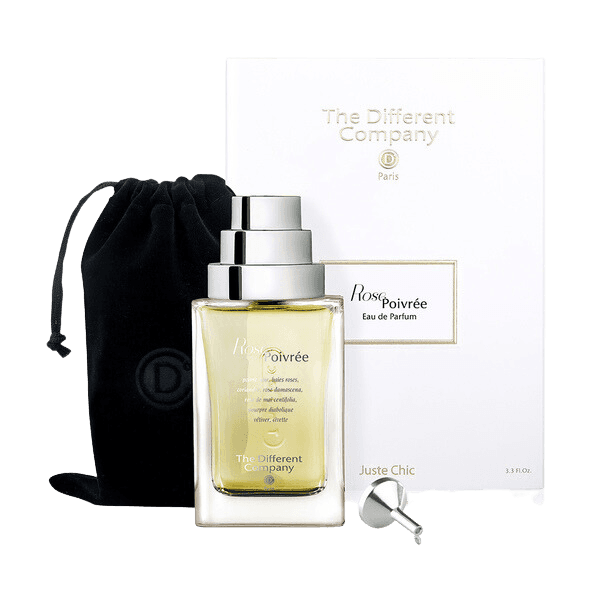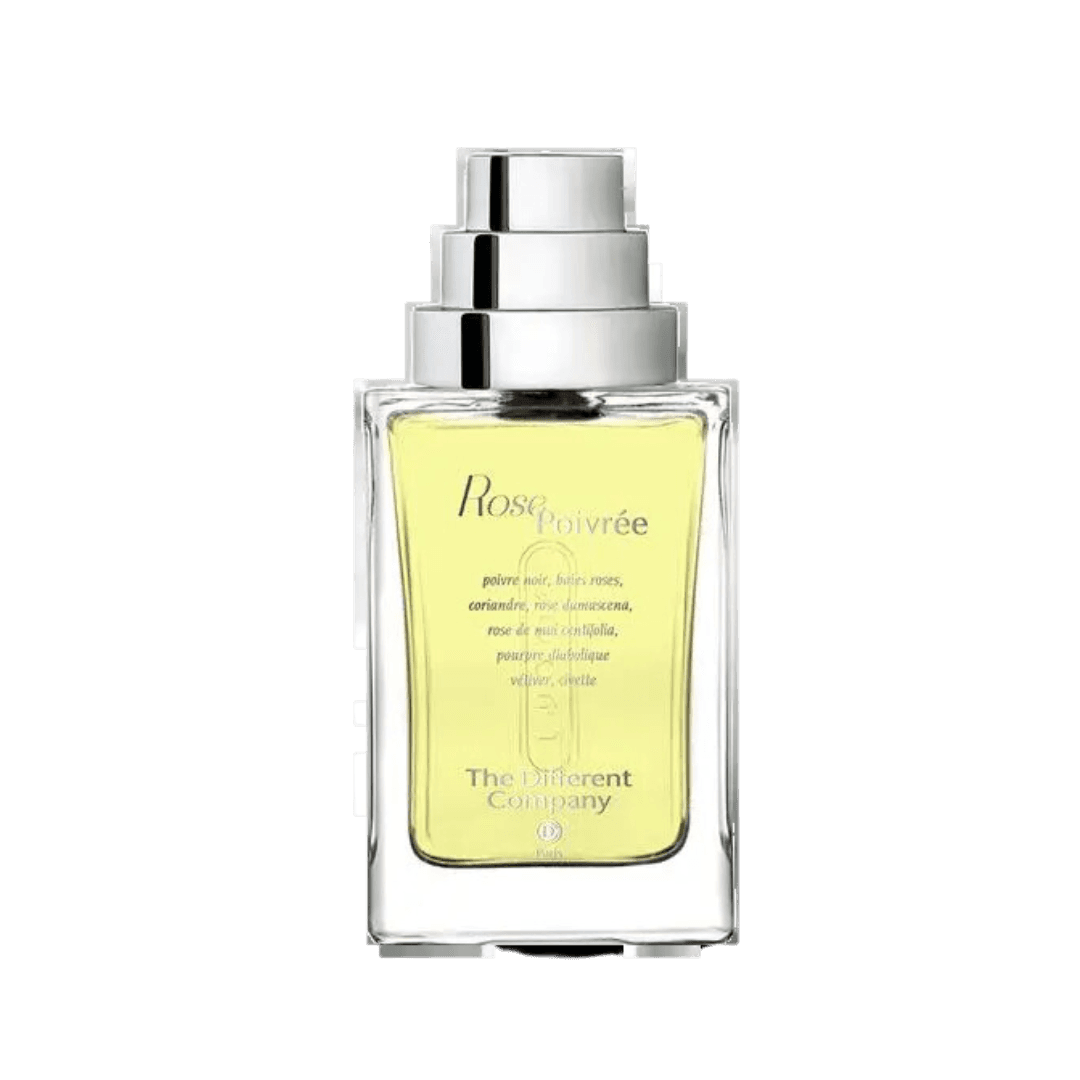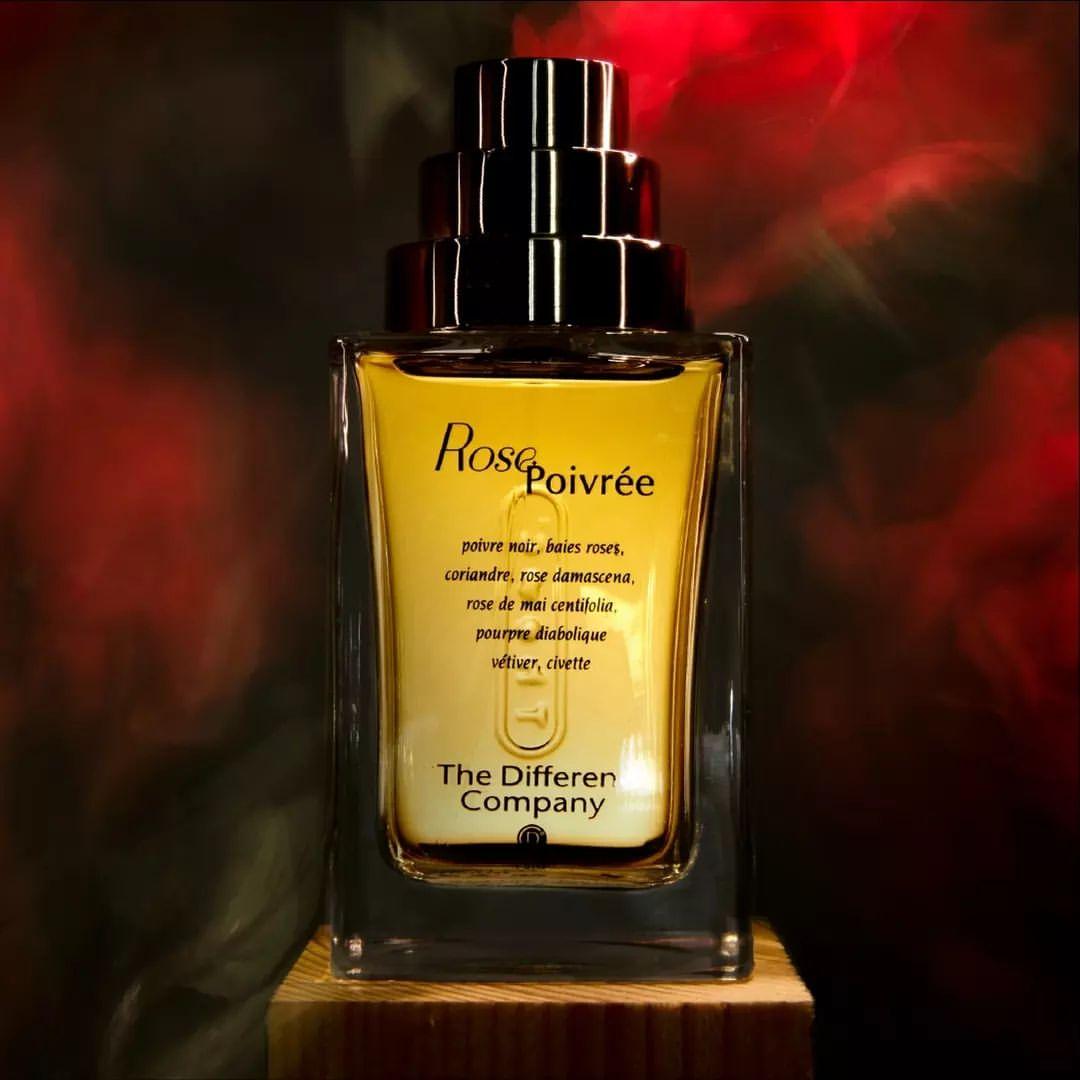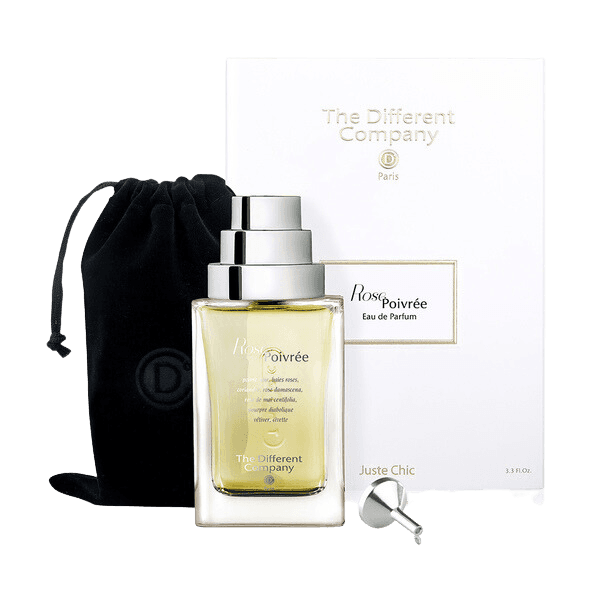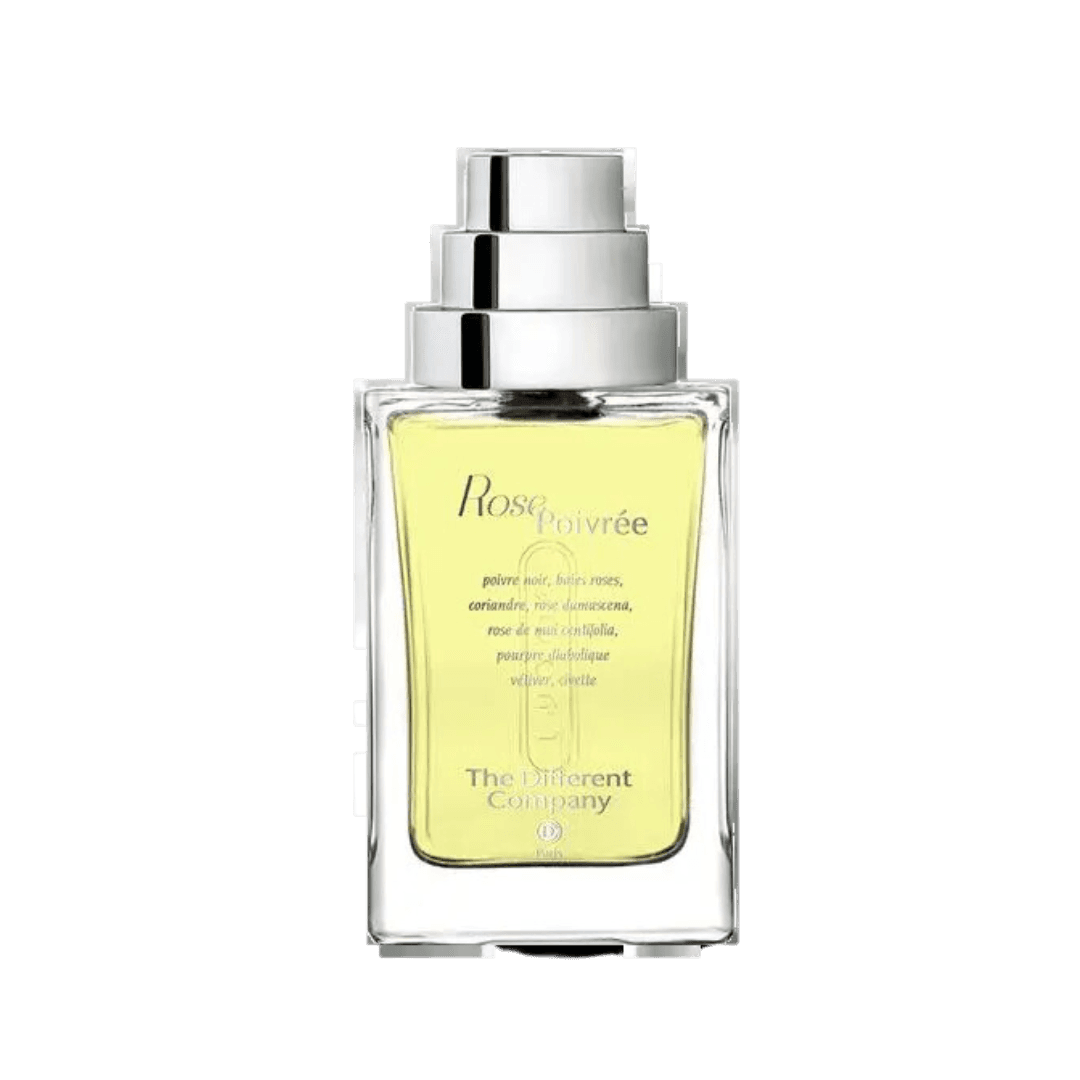 Daily worldwide shipping

Free shipping rates available

Free samples & gift wrapping
Rose Poivree by The Different Company is a 'naughty' spicy rose fragrance, created by Jean-Claude Ellena.

The Damascena rose and the Centifolia rose give this perfume its full character: honey-like, warm, and fresh. The rose has many facets! But this is not a sweet rose, because of black and pink pepper and civet in the base. This makes Rose Poivree rightfully a dirty rose… Sensual and animalistic.

This packaging is refillable, please contact us about the possibilities.
Civet, Rose, Vetiver, Black pepper, Coriander, Pink pepper
An English name for a French company, it is clear that The Different Company strives for unconventionality. This is haute perfumery: not compromising and using high-quality materials yet remaining very comfortable and fresh. The Different Company was founded in 2000 by designer Thierry De Baschmakoff and perfumer Jean-Claude Ellena. In 2004, Celine Ellena followed in the footsteps of her father, as the perfumer-creator of The Different Company, who left to become the in-house perfumer at Hermès. Big footsteps to fill, one could argue, but Céline was fit for the challenge and left her signature on the brand. Her second creation, Sel de Vetiver, immediately received a 5 star rating by Chandler Burr, scent critic of The New York Times Magazine.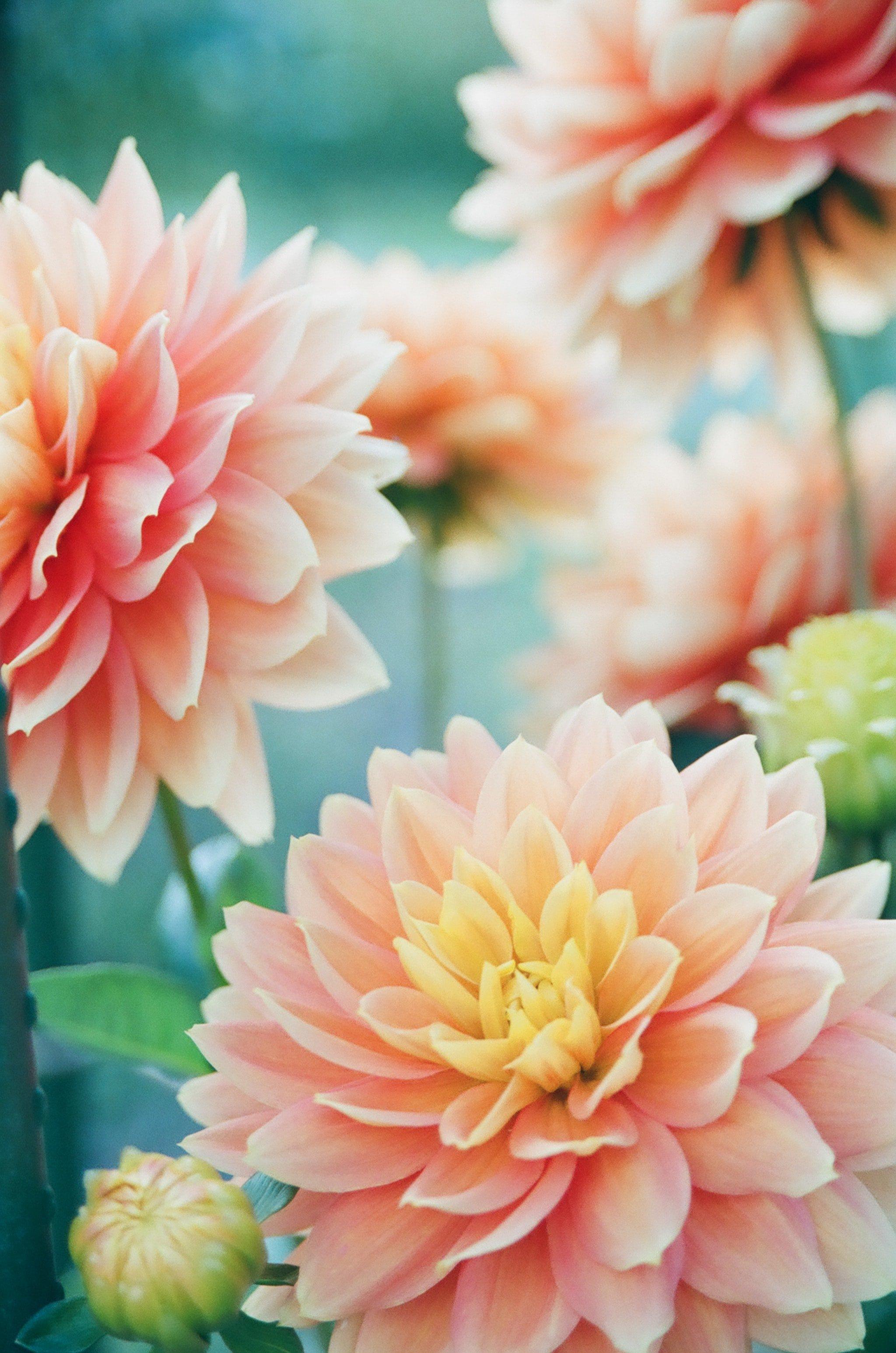 Fragrance family
Floral
Floral fragrances celebrate the delicious scent of flowers, being the richest source of inspiration for perfumers. The use of flowers in perfumes have been used since antiquity; from soft delicate flowers like freesia, muguet and blossoms, to narcotic flowers like jasmine, tuberose and gardenia... Enjoy, and smell the roses!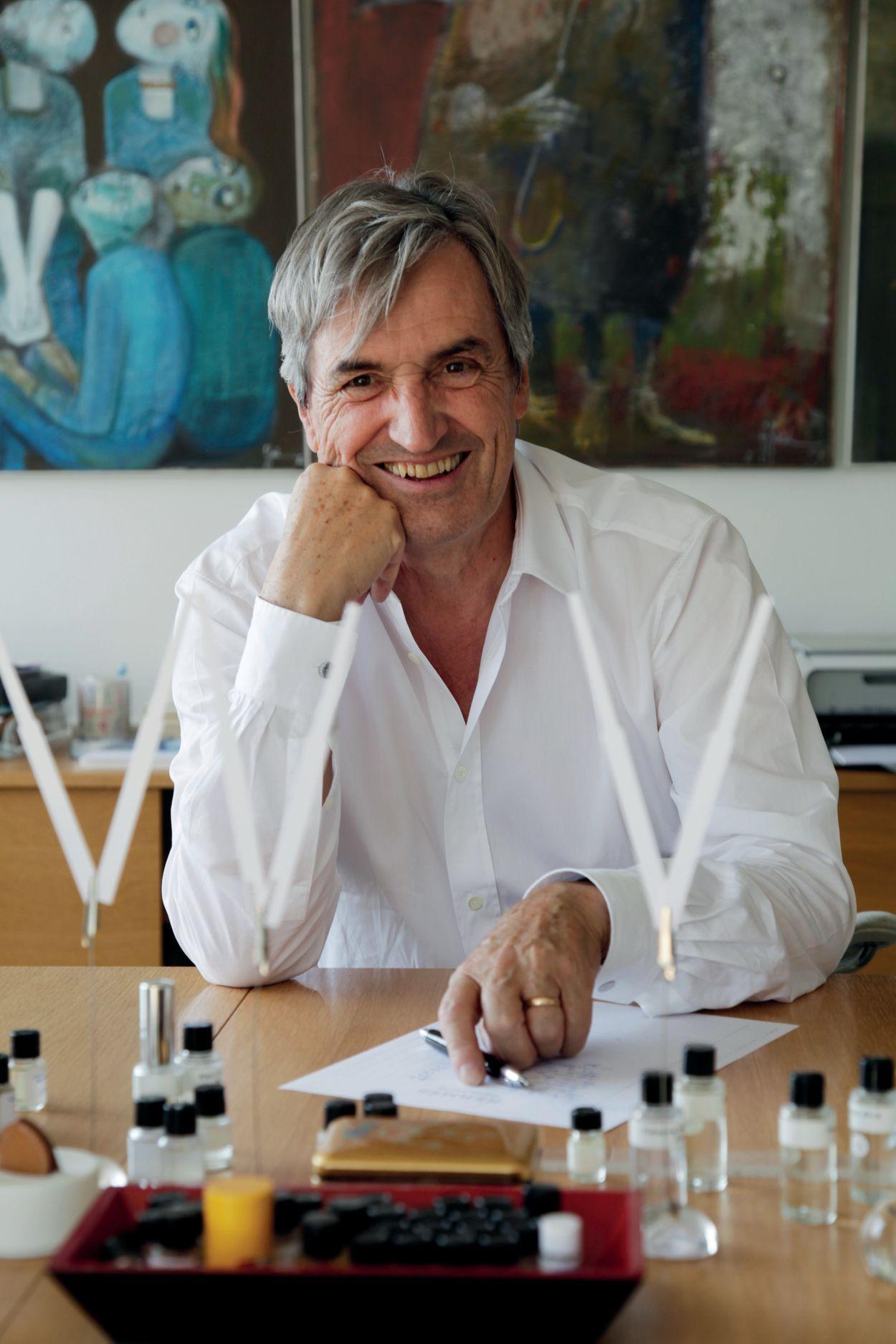 Jean-Claude Ellena
"Perfumery as any art needs meaning, have to make sense, perfumes have to tell stories. Stories make us hope, make us dream." - Jean-Claude Ellena Over the years Jean-Claude Ellena has numerous leading perfumes to his credit, including First for Cleef & Arpels, Terre d'Hermès (2006) for Hermès and the beautiful Bois d'Iris (2000) for The Different Company. Jean-Claude Ellena is especially loved and known for his entirely unique elegant style of sober and minimalist formulations. Achieving more with less ingredients, here we recognize his craftsmanship!