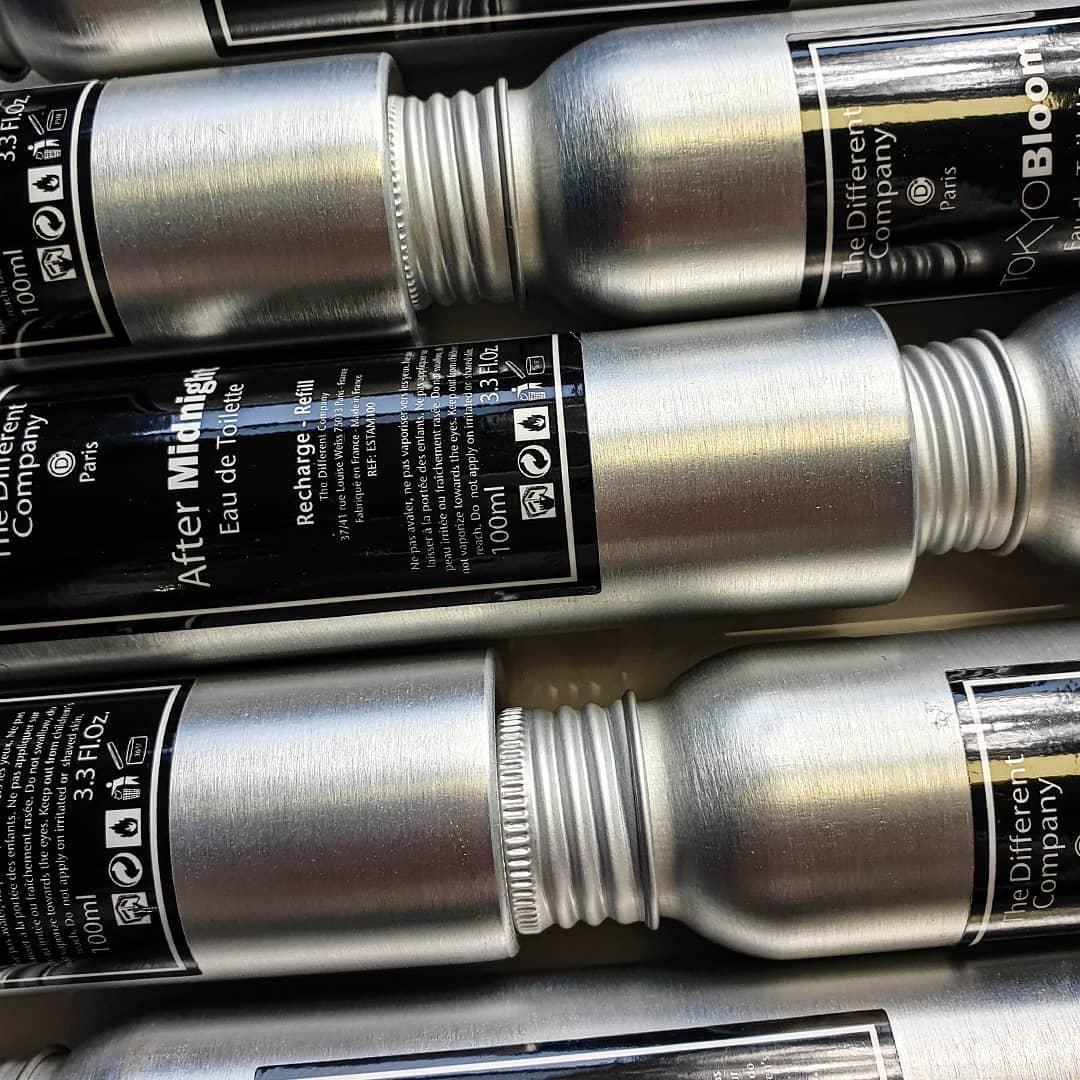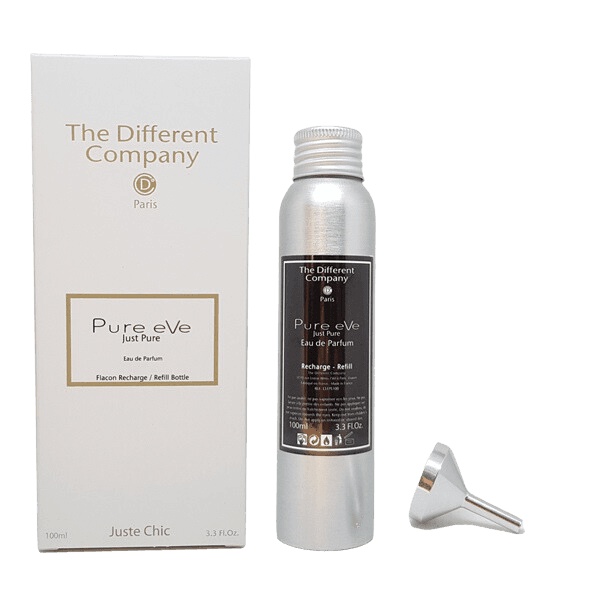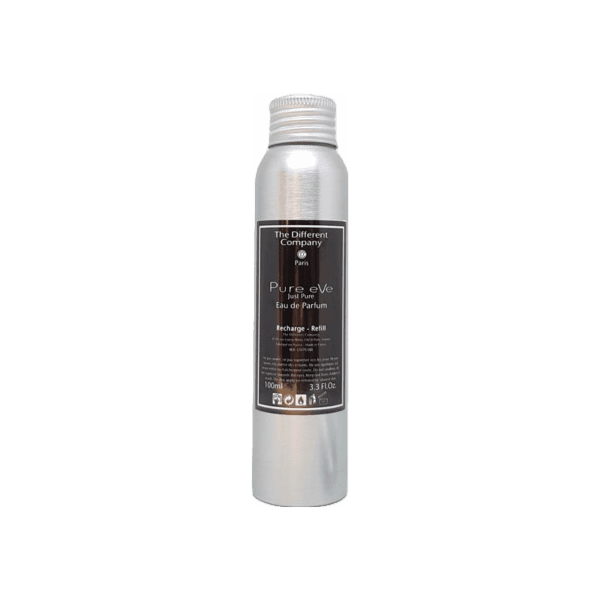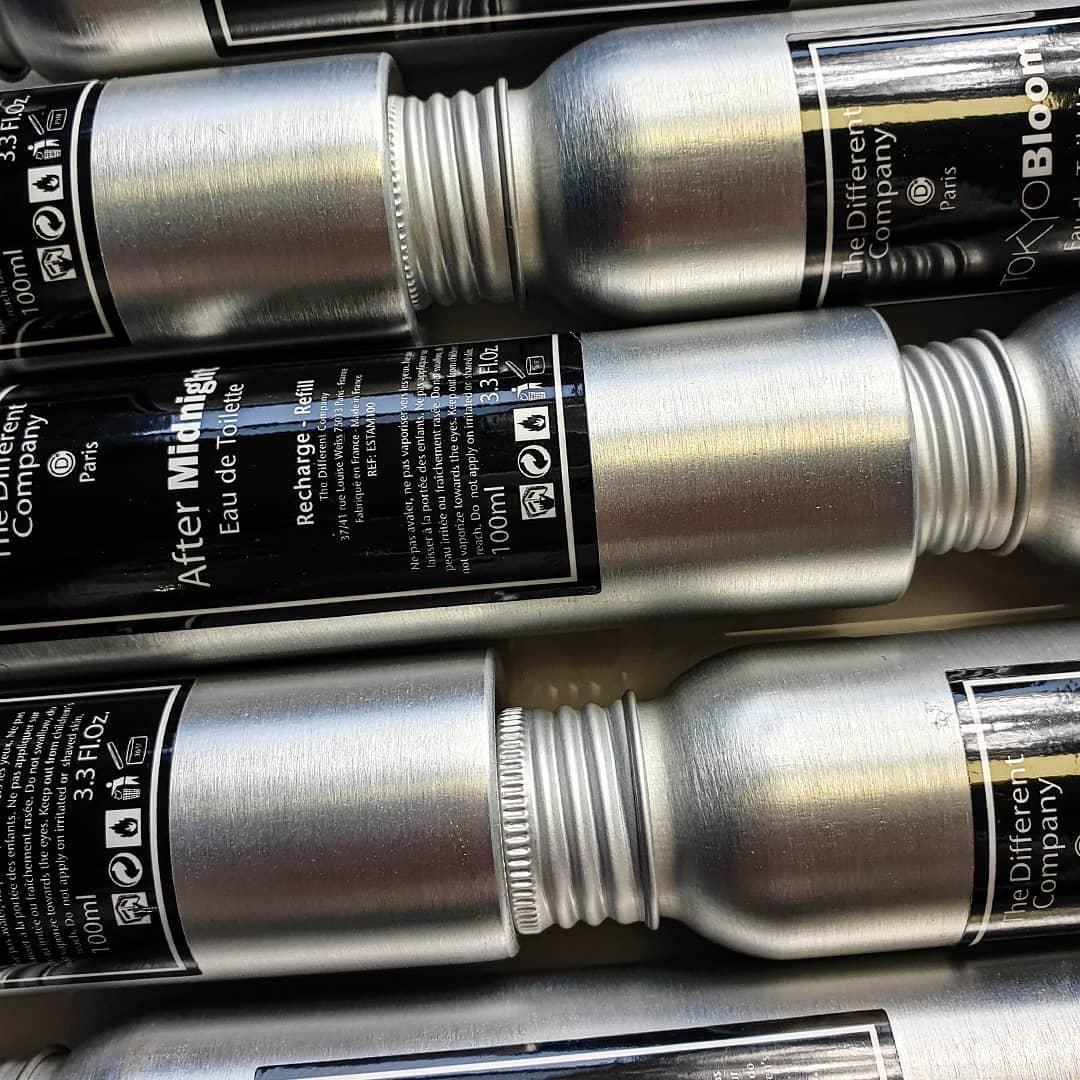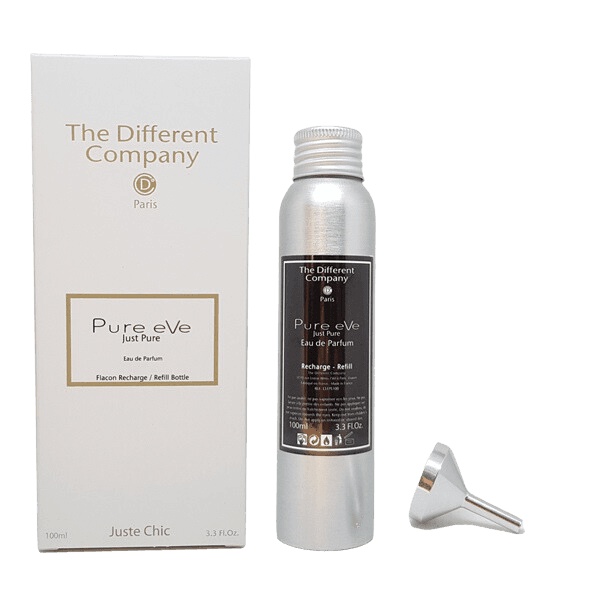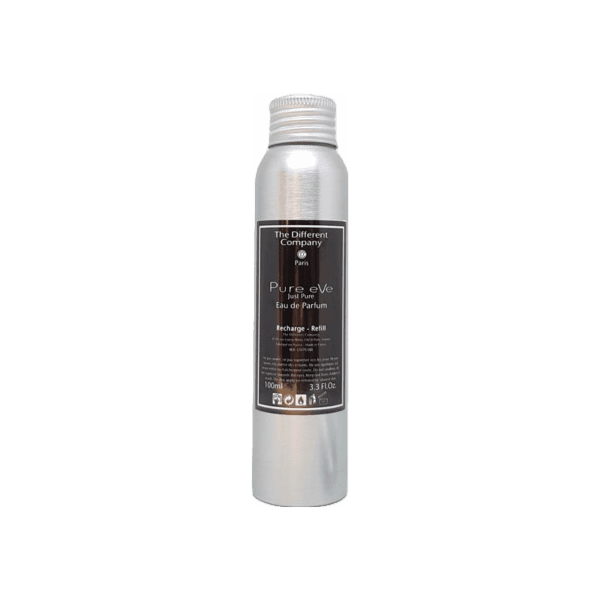 The Different Company
Pure Eve - refill
 € 155
Unfortunately, this product is not in stock at the moment. Leave your e-mail address if you wish to be informed when it is back in stock.
Daily worldwide shipping

Free shipping rates available

Free samples & gift wrapping
Refill for 100 ml bottle of Pure Eve.
Pure Eve by the Different Company is a clean, soft powdery perfume with a tantalizing sweet note.
As the Olfactorialist describes this perfume: "Céline Ellena has combined the smell of the famous French sweets Calissons with aldehydes, linen flower, mimosa, rose, cedar wood and, of course, musk. Clean and sensual, absolutely divine!"
Calisson (French almond candy), Linen flower, Almond, Sugar, Aldehydes, Cedarwood, Musk, Rose, Mimosa
An English name for a French company, it is clear that The Different Company strives for unconventionality. This is haute perfumery: not compromising and using high-quality materials yet remaining very comfortable and fresh. The Different Company was founded in 2000 by designer Thierry De Baschmakoff and perfumer Jean-Claude Ellena. In 2004, Celine Ellena followed in the footsteps of her father, as the perfumer-creator of The Different Company, who left to become the in-house perfumer at Hermès. Big footsteps to fill, one could argue, but Céline was fit for the challenge and left her signature on the brand. Her second creation, Sel de Vetiver, immediately received a 5 star rating by Chandler Burr, scent critic of The New York Times Magazine.
Fragrance family
Powder
Powdery notes in perfume create a comforting and clean effect, making you feel pampered. One might also associate powdery perfumes as luxurious, sophisticated and seductive thanks to its musky and soft floral combinations.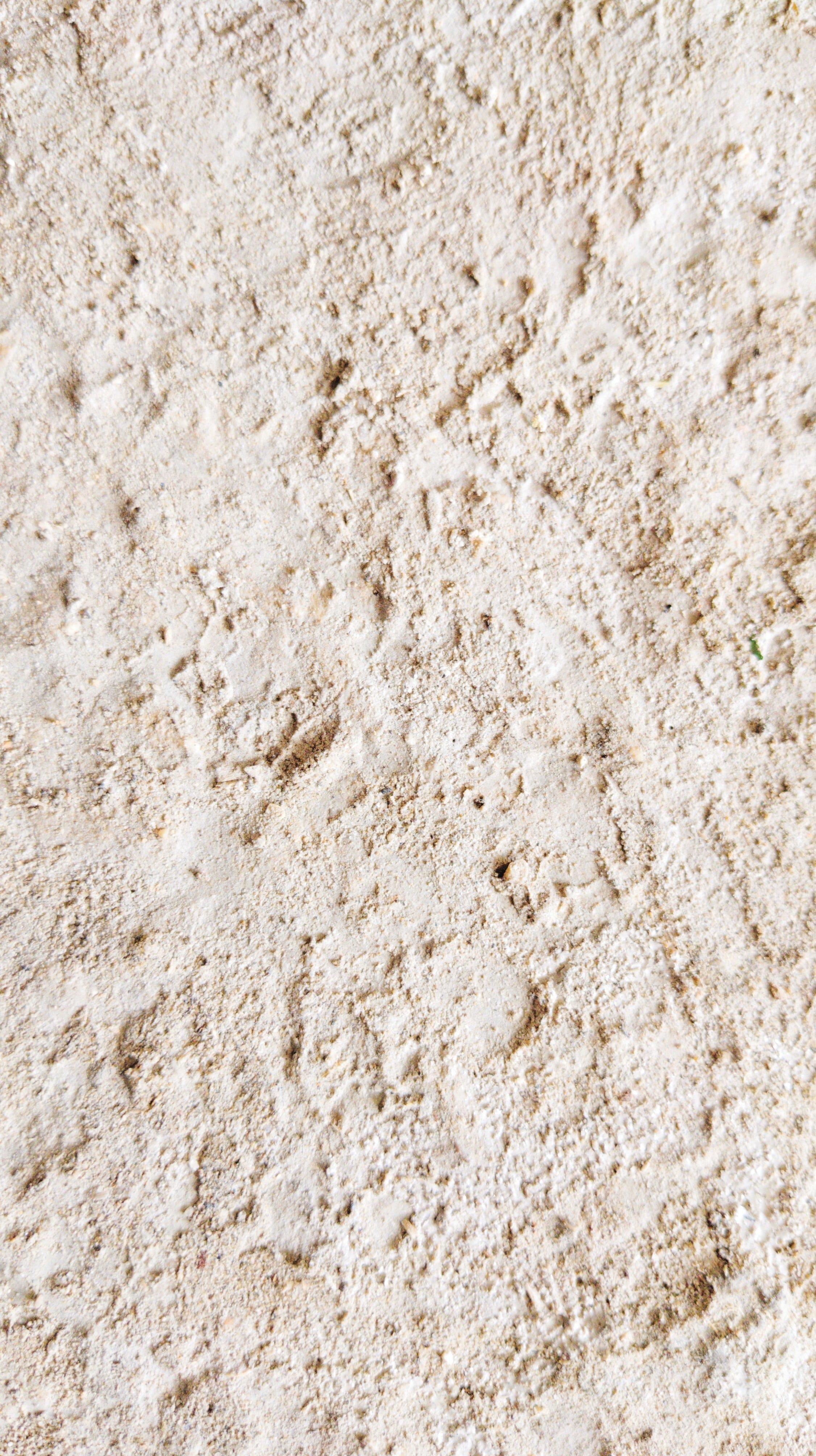 Prima
Goed dat je deze heerlijke geur op deze manier kunt bijvullen, scheelt toch een hoop geld! Makkelijk over te gieten naar de originele fles m.b.v de meegeleverde kleine trechter.
Anna van Benthem - 2021-12-03
Pure Eve
De geur is geweldig had helaas een tegenvaller met de reuk maar is SUPER opgelost. Dikke duim voor de dames van Annindriya Perfume Lounge Dank jullie wel. Zeer tevreden klant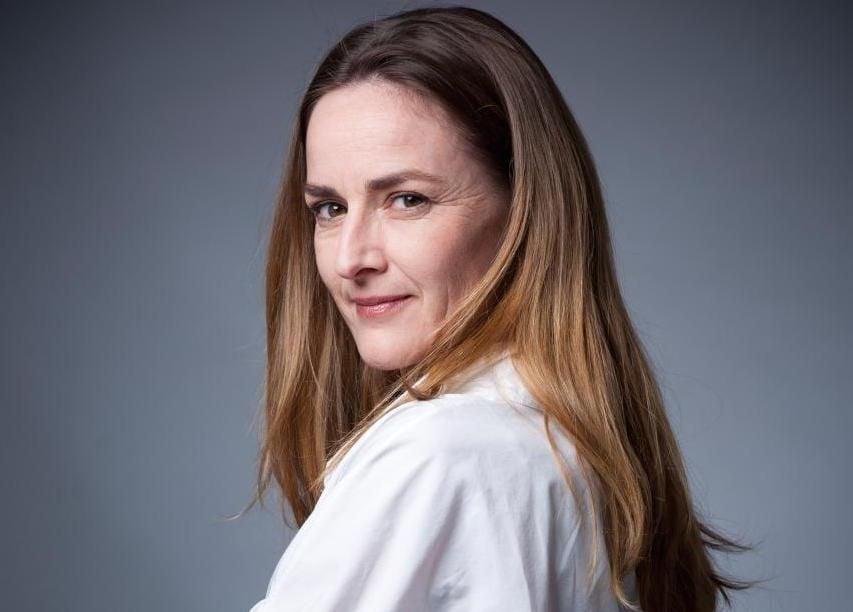 Celine Ellena
Perfumery runs in the DNA of Céline Ellena. Being the daughter of the perfume legend Jean-Claude Ellena, Céline mastered the skills of perfumery too. Fit for the challenge Ellena took a bold step in 2004 and successfully took over her father's position at the Different Company. She has left her signature on the brand and created favorites as Pure Eve and Oriental Lounge.