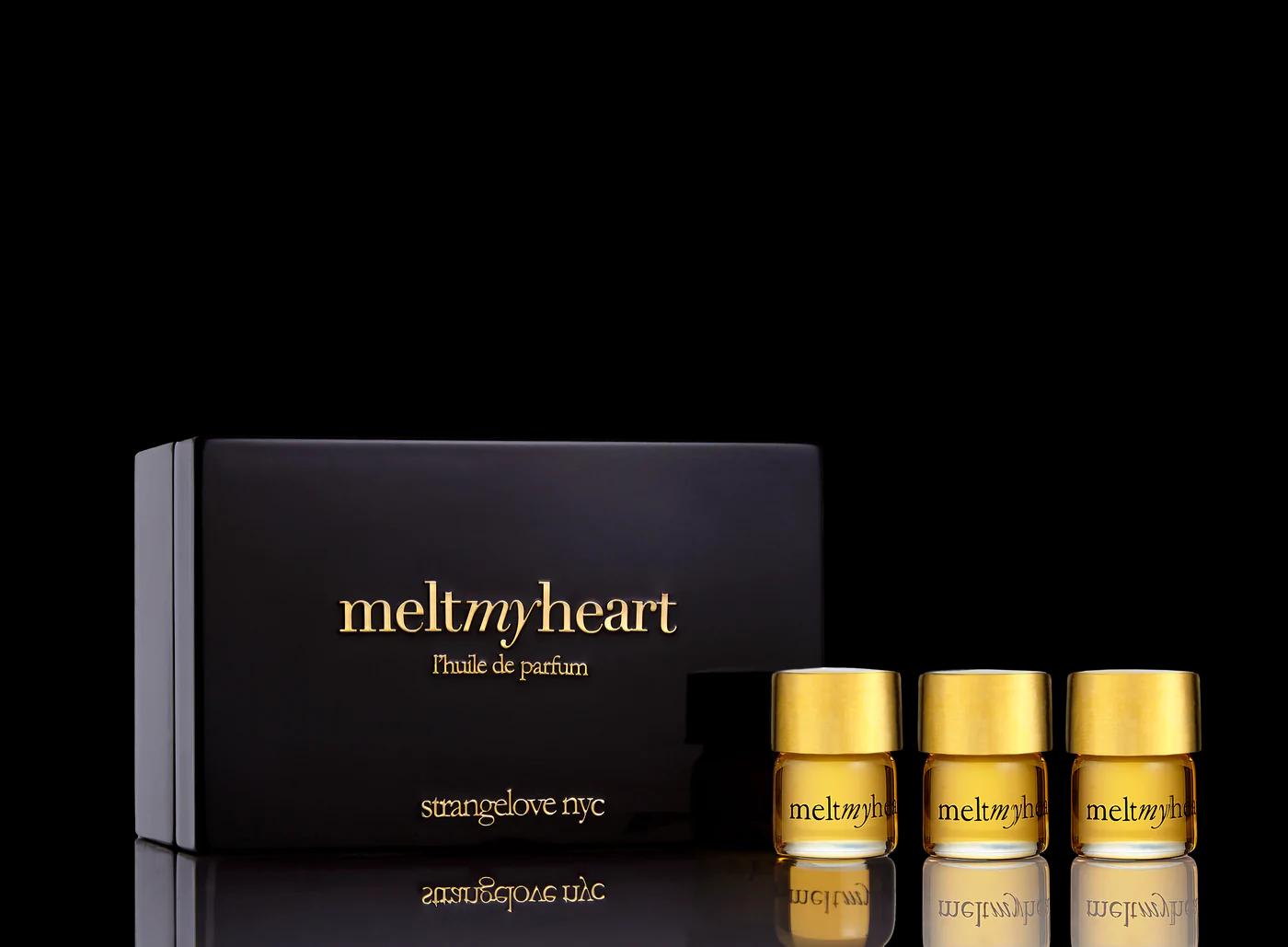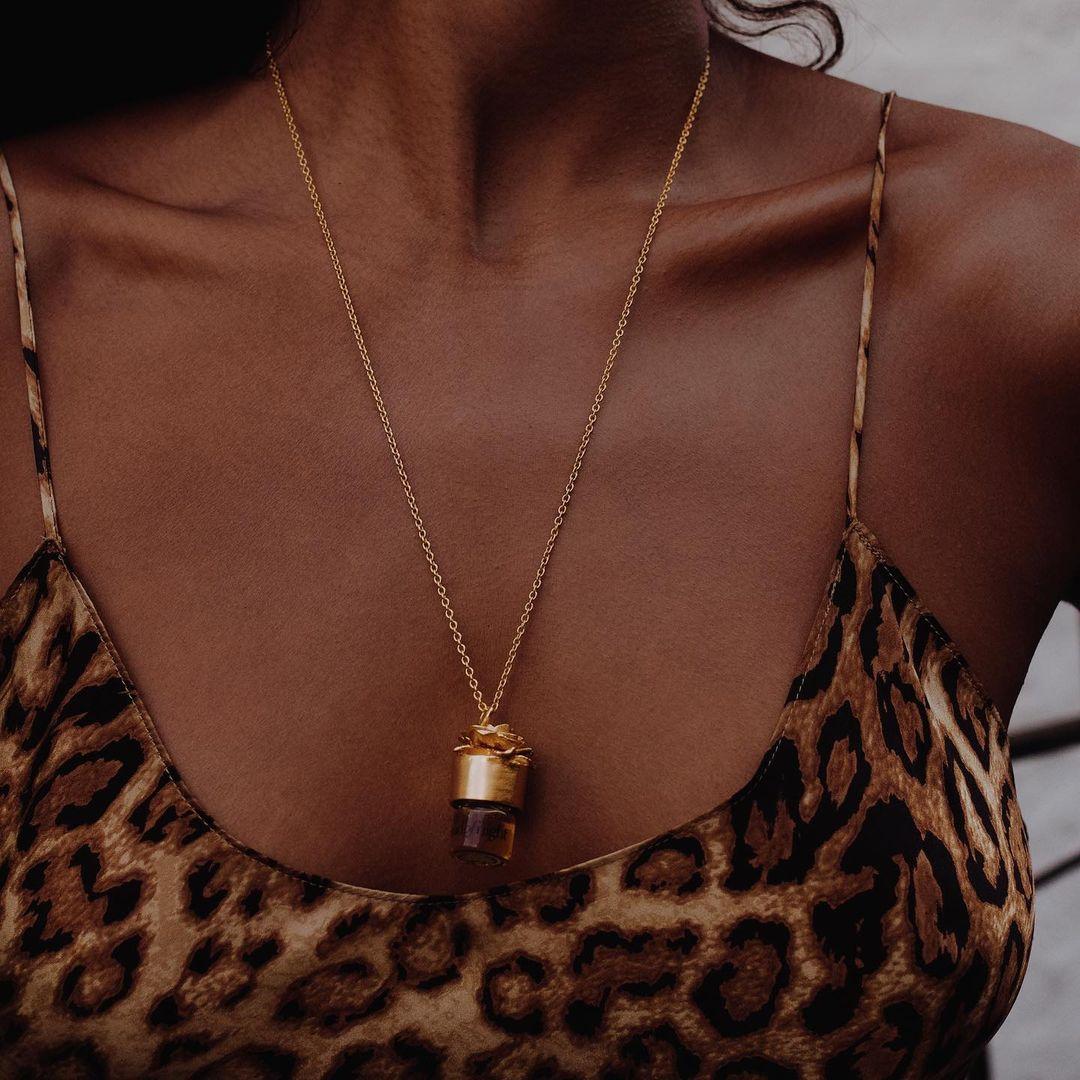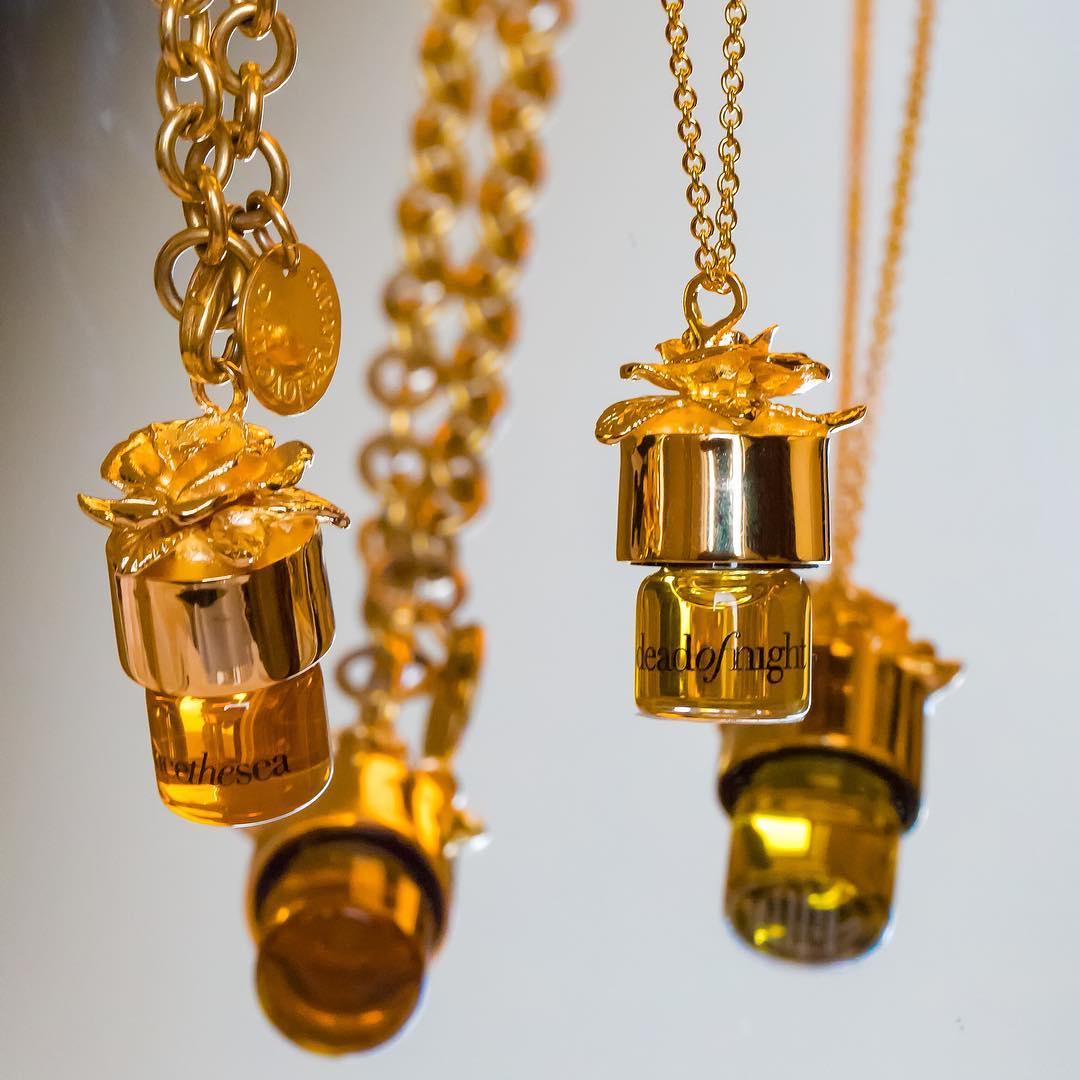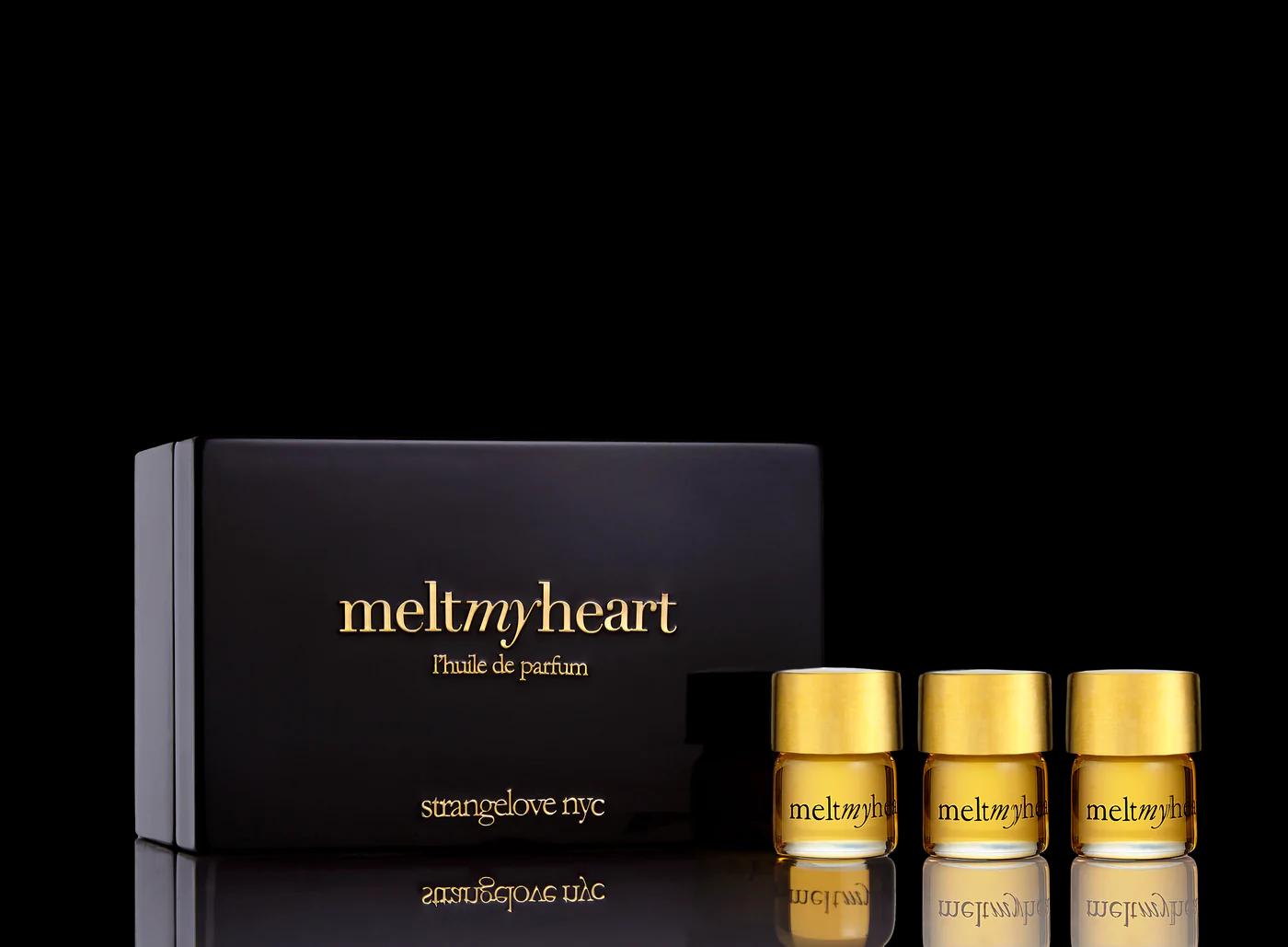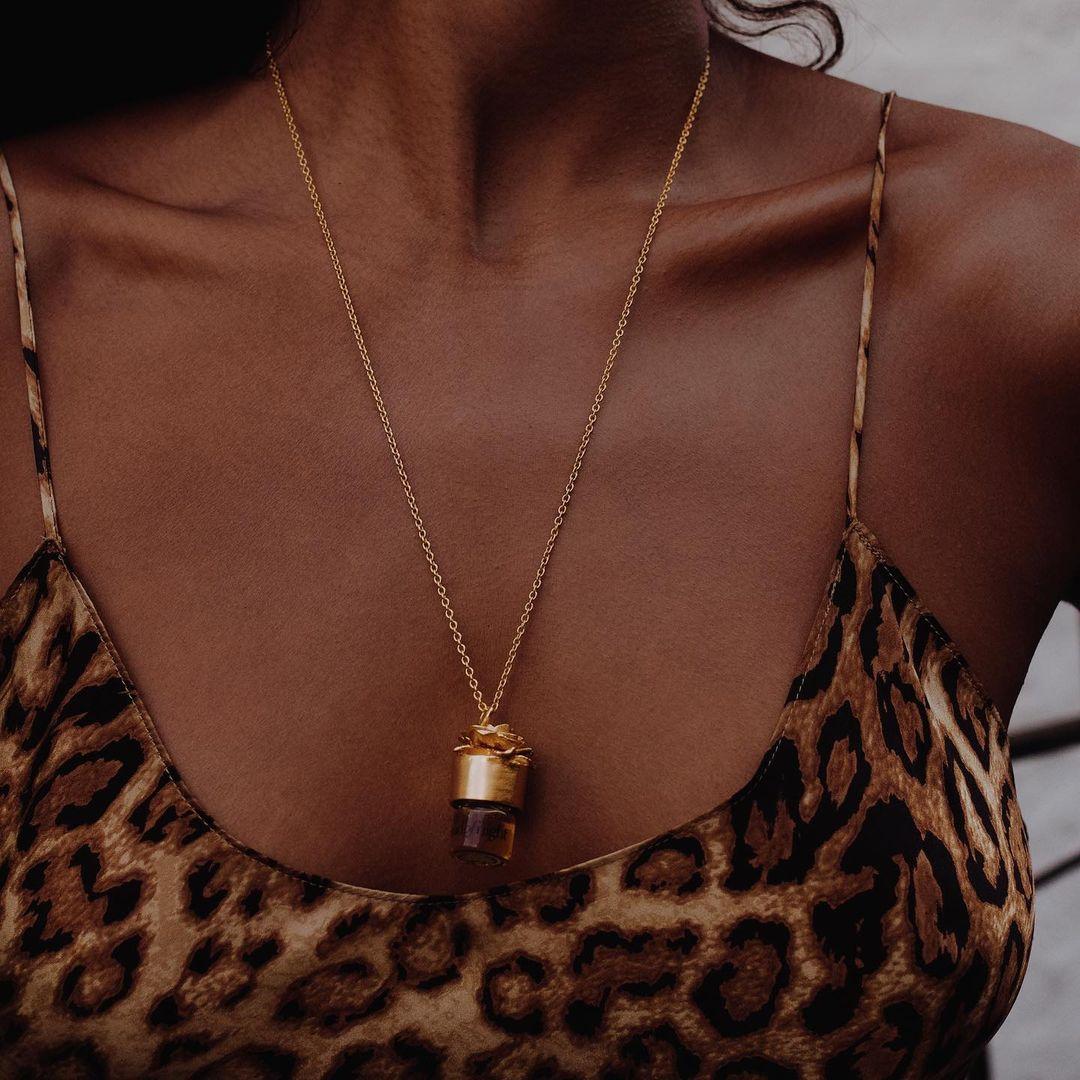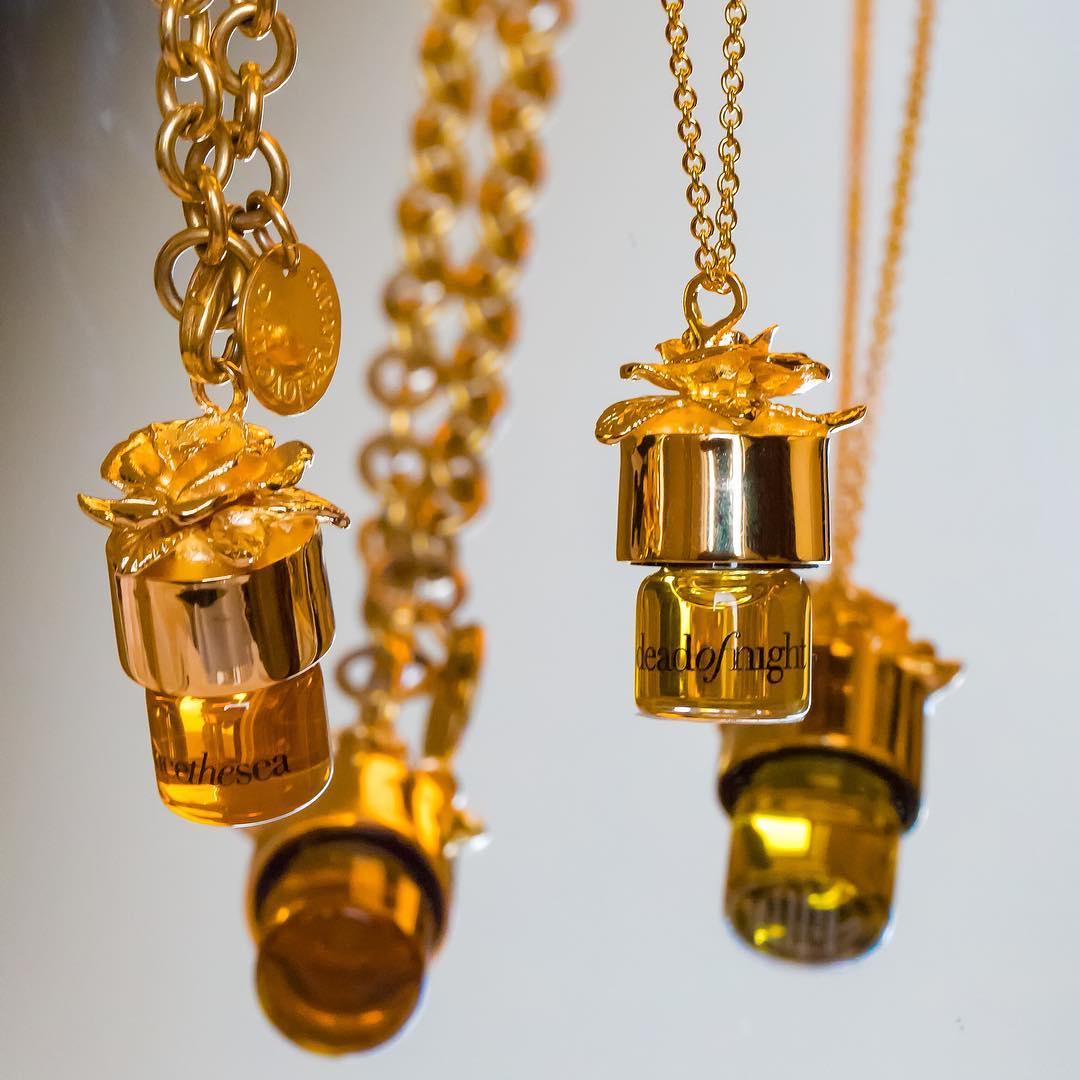 Daily worldwide shipping

Free shipping rates available

Free samples & gift wrapping
1.25 ml perfume oil from meltmyheart fits into the stylish Strangelove necklaces, but the refill bottles can also be used separately. The refill oil comes in a beautifully lacquered box with print in golden letters.
meltmyheart by Strangelove NYC is sensual, elegant, and yummy! An interesting combination of sumptuous orris butter, natural oudh, and luscious dark chocolate. This is the second perfume made by Master Perfumer Christopher Laudamiel for this luxurious brand and was very well received.
Strangelove: "This sumptuous oriental contains pure orris butter, a sought-after delicacy in perfumery for which there is no substitute. As the warmth of true love, orris butter is irreplaceable. Our sensual blend is deepened by the sultriness of beloved oud and sandalwood, soothing ylang ylang combines with a hint of refreshing absinthe and French sage to boost spirits. With their irresistible influence, purified ginger, stimulating mandarin, and luscious dark chocolate complete this enthralling creation. Tender and poetic, meltmyheart embodies an eternal bond between kindred spirits."
Sandalwood, Mandarin, Ginger, Sage, Chocolate, Orris, Magnolia, Oudh, Ylang ylang
Strangelove NYC is a high-quality, exclusive and luxurious brand with intriguing and unusual scents in eau de parfum and in oil. The oil can also be worn in a desirable 24 carat gold-plated necklace. Every perfume is packed with natural, precious ingredients. For example, each fragrance contains 2 natural types of Oudh; deadofnight even contains 3 types. The perfumes are made by hand in New York, true craftsmanship. The design of the bottles, caps and chains showcases the impeccable quality of the brand. 24 carat gold plated caps, high quality glass, exclusive design by art director Helena Christensen.
More meltmyheart to enjoy
Fragrance family
Gourmand
Gourmand fragrances are sweet, tempting and mouthwatering. Just as much we enjoy eating sweets, perfumers are inspired by the addictive character of the almost edible notes. Gourmand is the collective name for sweet delicacies. Think of chocolate, hazelnut, vanilla, coffee, caramelized sugar, bubblegum or licorice, yummmmm.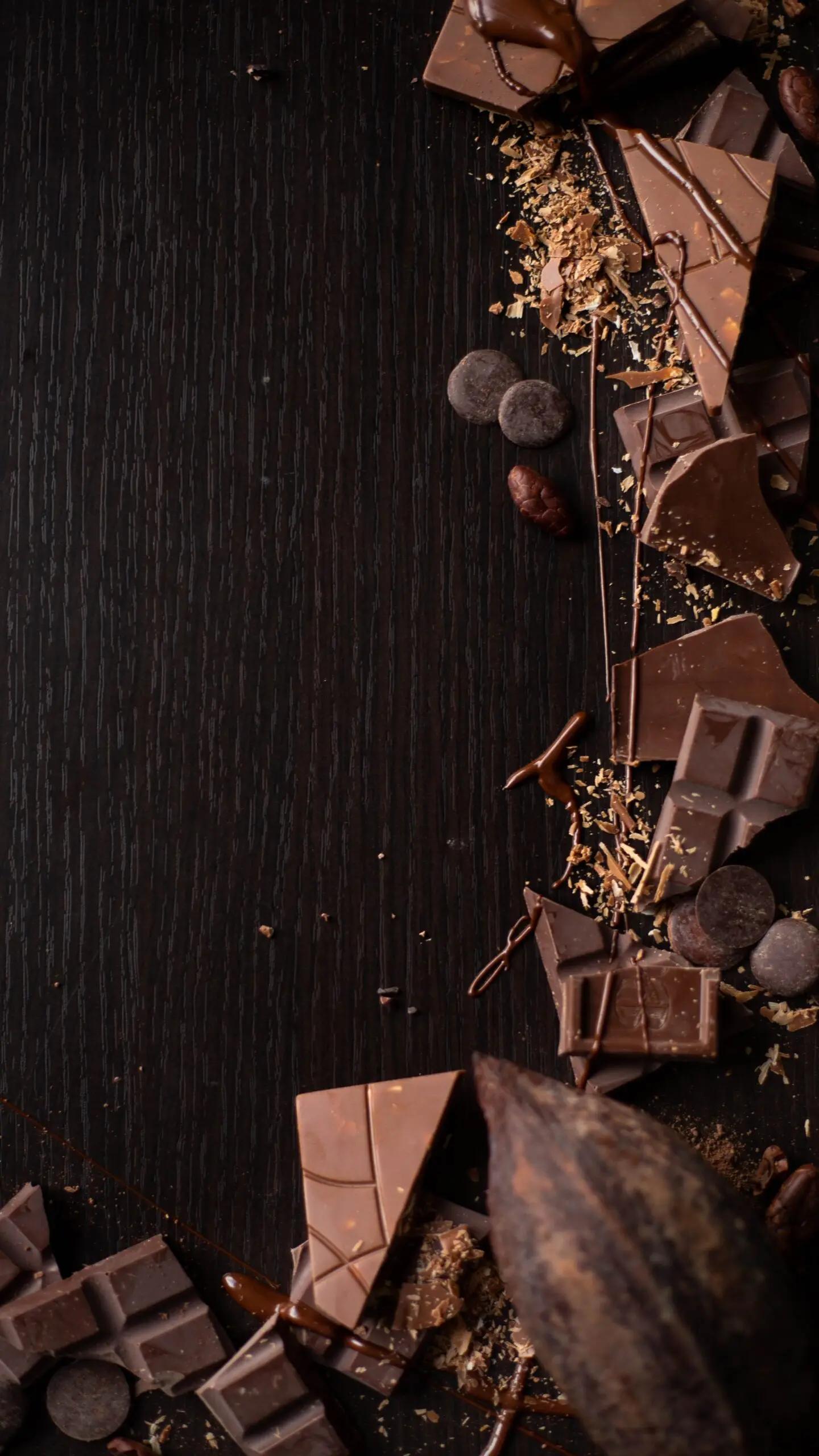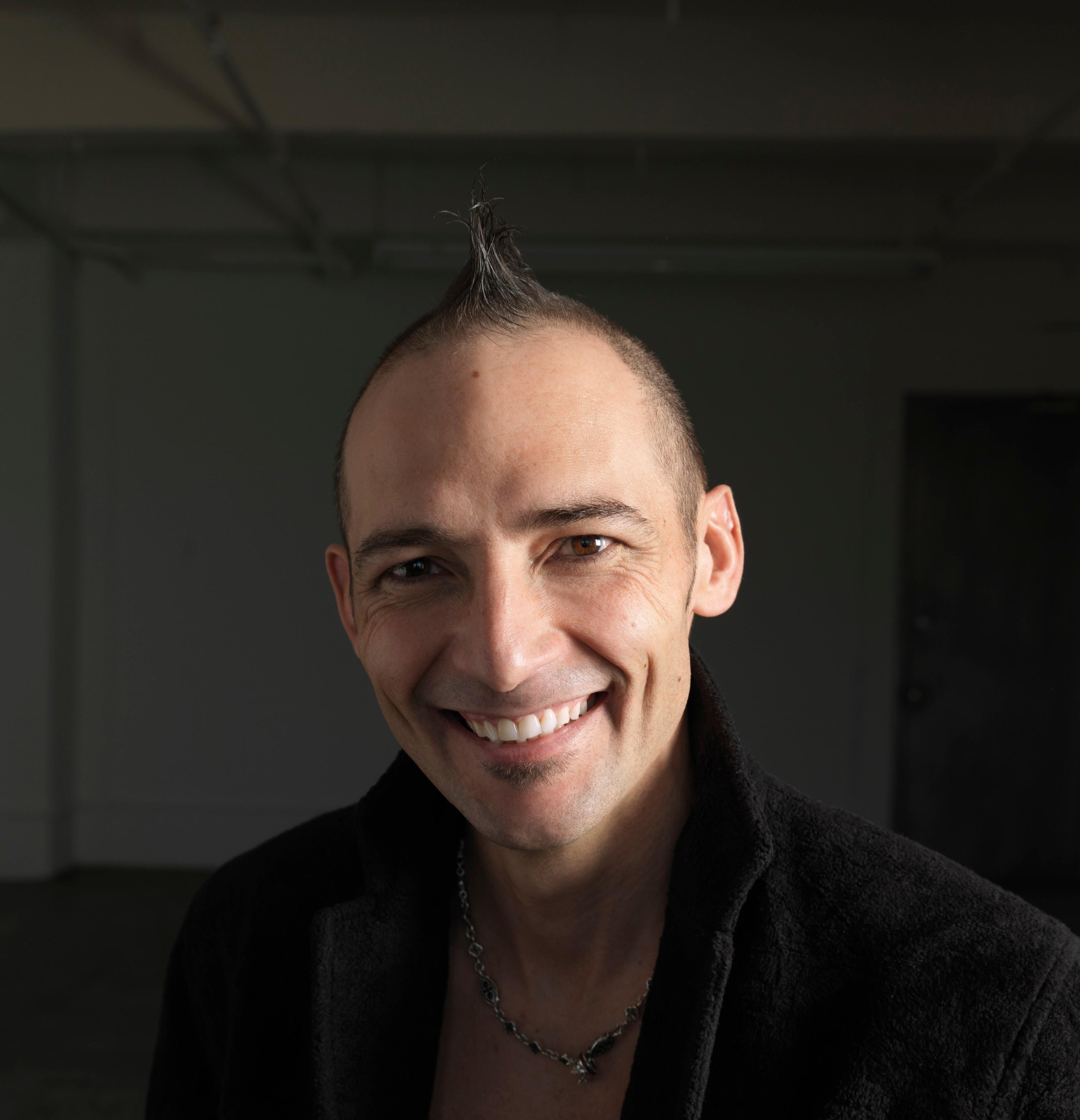 Christophe Laudamiel
Christophe Laudamiel is an award winning master perfumer, known for his innovative and high-end perfumes. He is the nose behind Fierce (Abercrombie & Fitch), Polo Blue (Ralph Lauren) and Tom Ford, among many more. Christophe is not only a great perfumer, but also an educator and lecturer, eager about explaining the world of perfumes to the general public. You will find many of his creations at Perfume Lounge, such as Strangelove NYC and Humiecki & Graef, and his very own brand The Zoo. Interested to read more about Christophe Laudamiel? Click here to visit his profile!