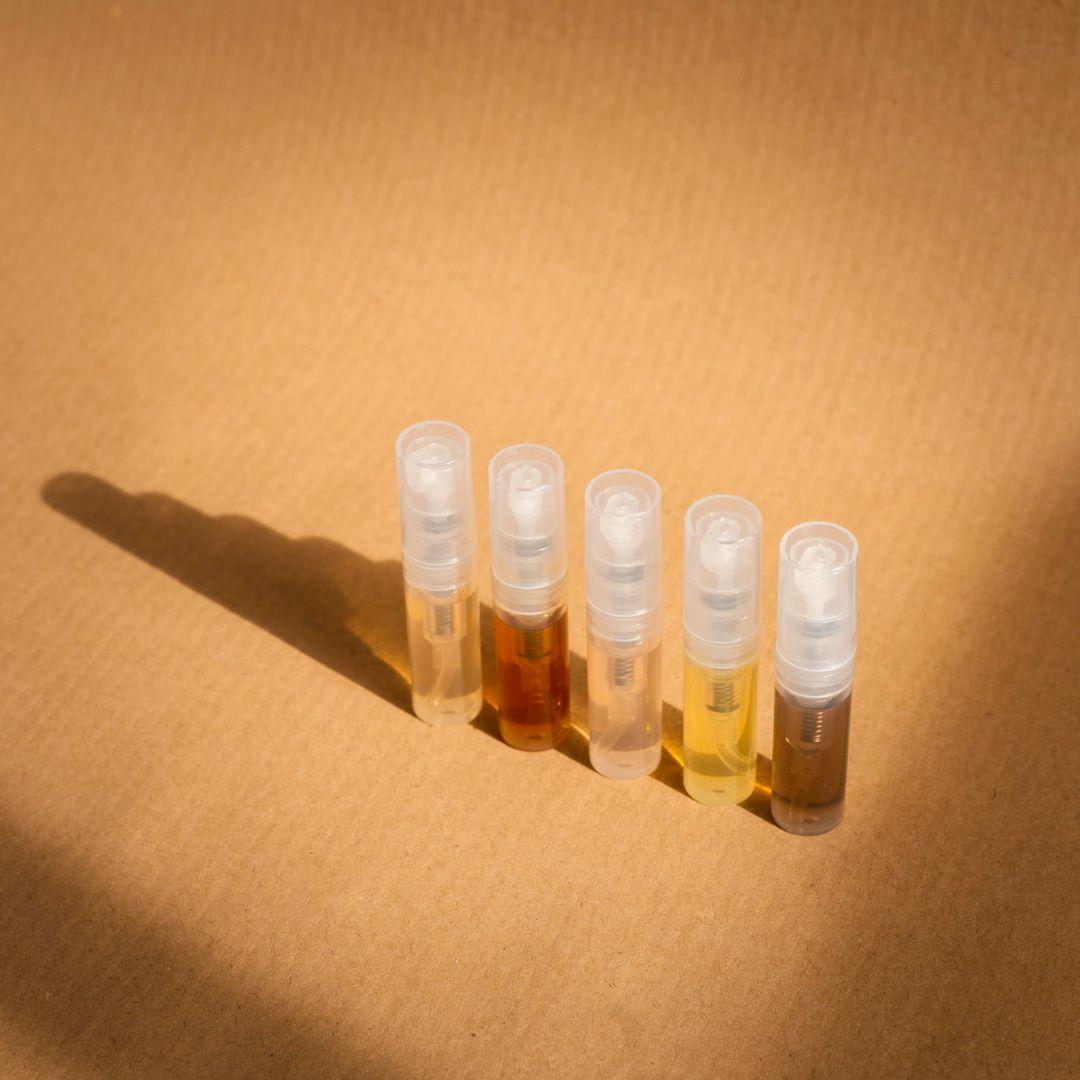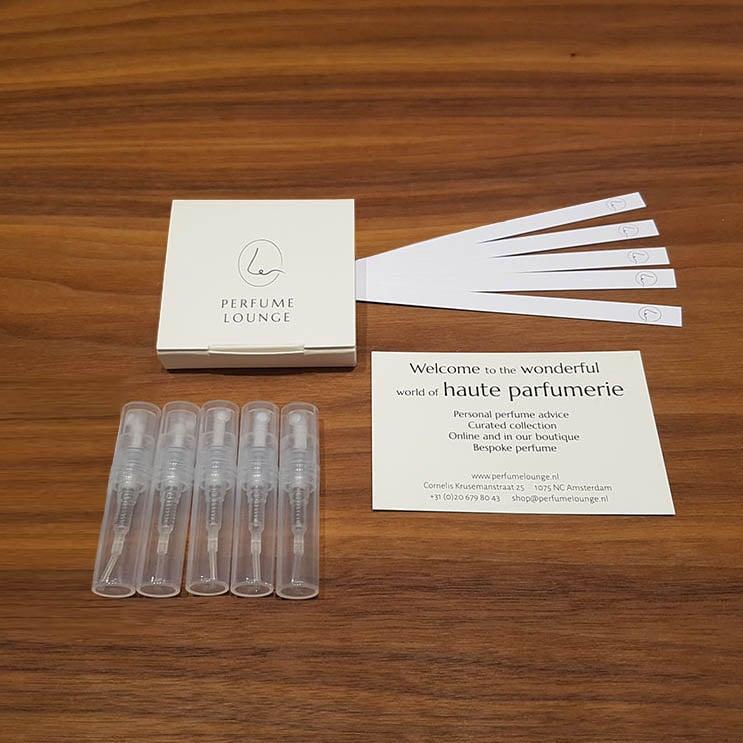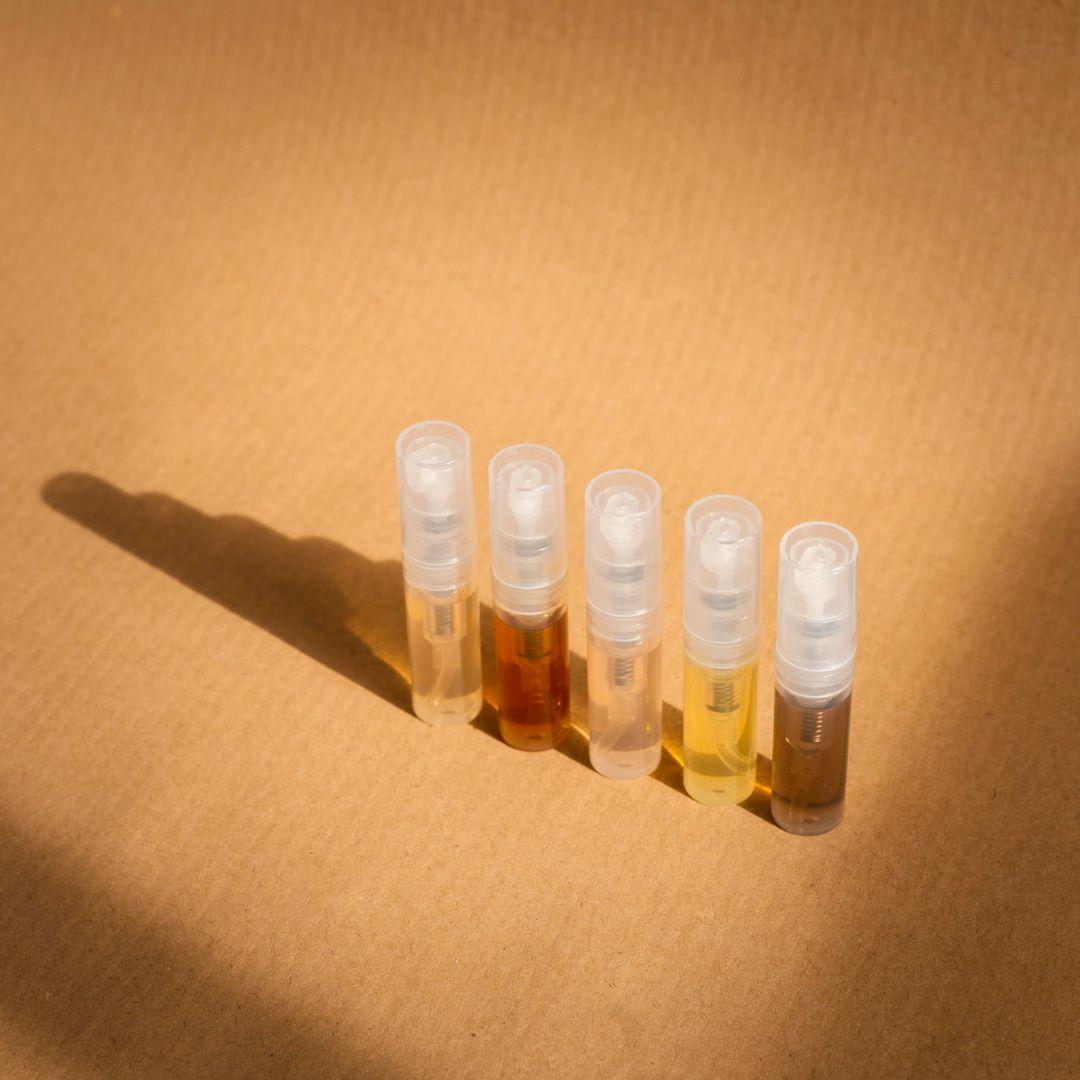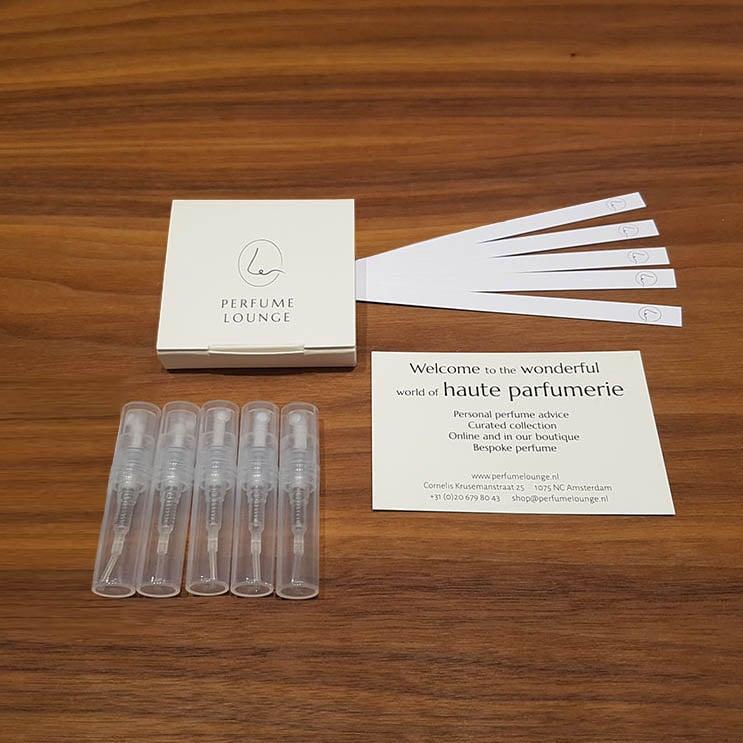 Daily worldwide shipping

Free shipping rates available

Free samples & gift wrapping
We just love to help you on your way to a new fragrance by providing you with specific advice based on your preferences.
Answer these 4 questions and we will compile a sample set with scents that fit your perfume desires. You can fill in your answers in the empty text field at the check-out page. Of course, you can always call us, we will discuss your preferences also on the phone.
1. Are you looking for a specific type/style of perfume?
2. What is or was your favorite perfume or favorite type of fragrance?
3. Do you like heavy and full, or fresh and light?
4. Do you like some sweetness or not at all?
Of course we hope you will find a new love between these scents, that's why you get a voucher of € 20 with this sample set for the purchase of a bottle from our store. This will be sent automatically by email a few days after ordering.
These sample sets are filled by hand and then sent with PostNL. The delivery time is 5-7 days for tailored advice sets, because we spent more time choosing the samples for you.
Following the example of haute parfumeries in London, Paris and New York, Perfume Lounge opened its doors in Amsterdam in 2009. Our team of dedicated perfume experts welcomes you with open arms in our boutique with exclusive niche perfumes. We advise everyone with great pleasure and passion: both in our store and online.
Sample set - tailored advice
Top!
Ik was op zoek naar een niche parfum en vond de hoeveelheid optied op internet overweldigend. Chester van Perfume Lounge heeft me op basis van mijn wensen een aantal samples gegeven die er erg goed op aansloten. De samples worden geleverd in een mooie verpakking. Erg persoonlijk en goed verzorgd. Zeker de moeite waard!
Elisa Rodriguez - 2021-12-16