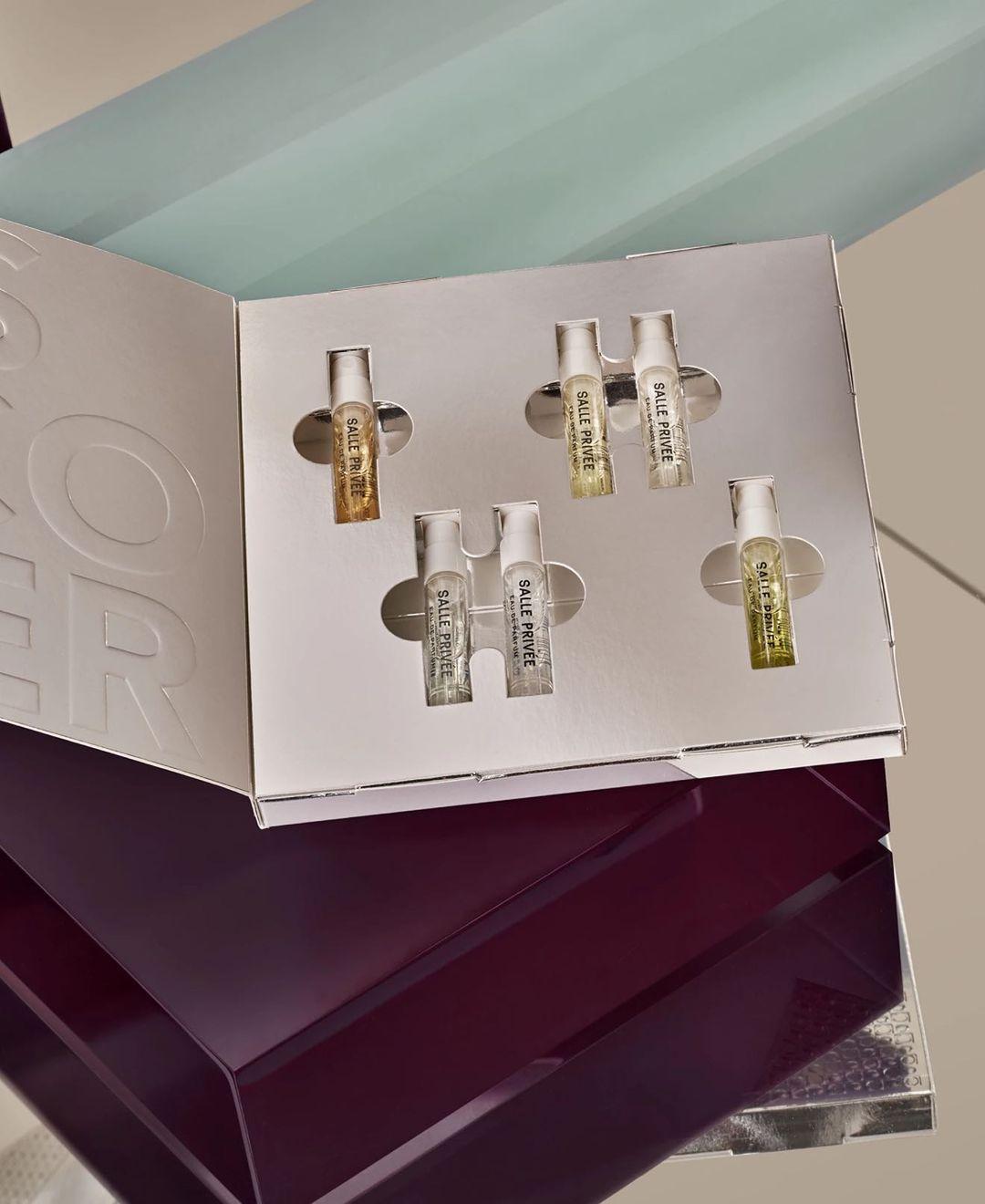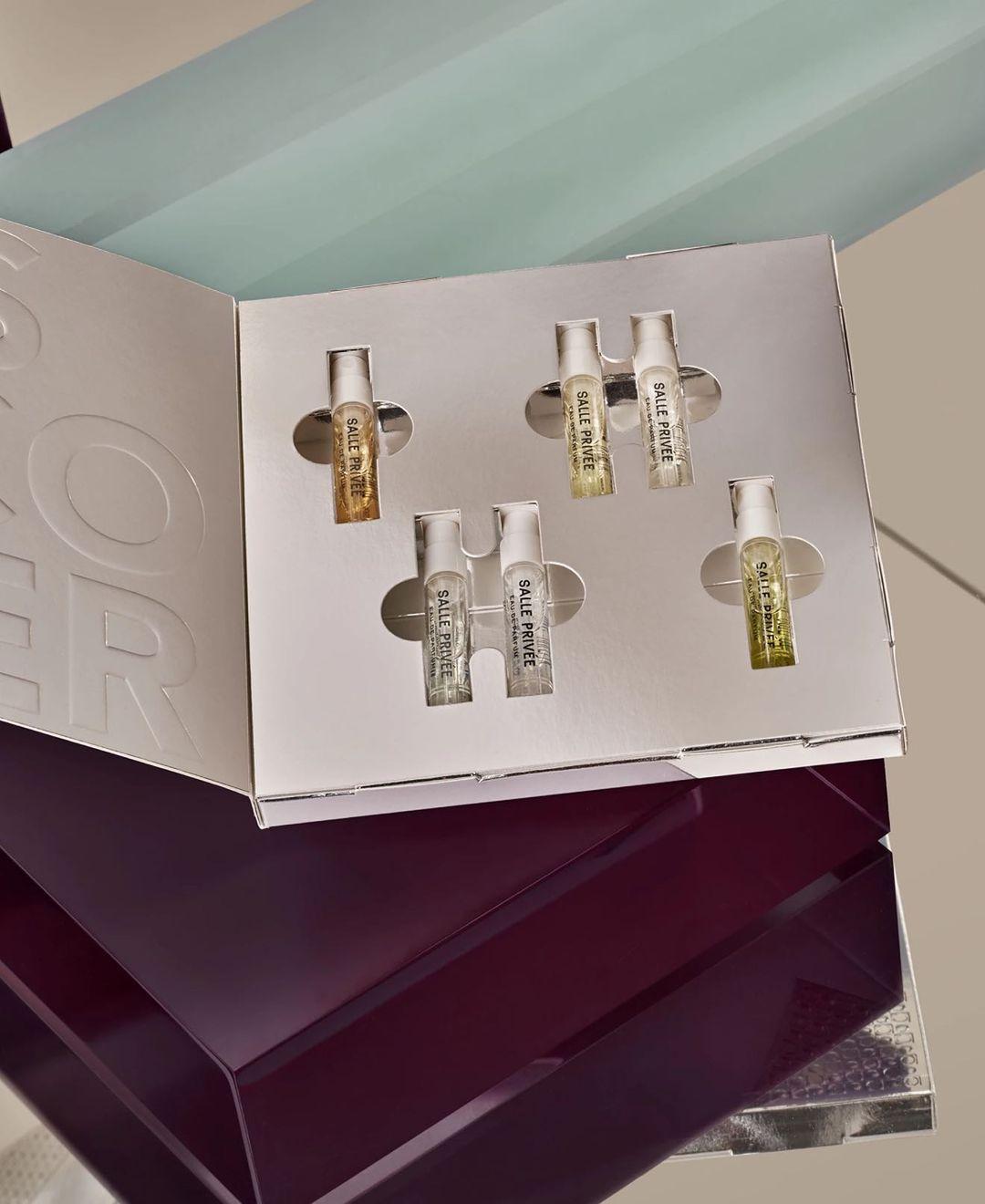 Daily worldwide shipping

Free shipping rates available

Free samples & gift wrapping
The discovery set from Salle Privée contains 6 x 2 ml sample sprays in a beautifully designed box.
Which eau de parfums will become your new favorites and become part of your perfume wardrobe?
Kham-Sin
Le Temps Perdu
Super 8
Celluloid Heroes
Monochrome
Concorde
Also recommended as gift.
Salle Privée is committed to crafting and providing a ritzy lifestyle experience through its decors and its collection of sleek, but minimalist, elegance essentials. This eye for detail can be found in the wardrobe of their fragrances. Each and one of them is made to accentuate your personal style. The perfumes are inspired by the disruptive seventies, where design, art, and architecture took on an innovative twist. Clean design, minimal, transparant, surprising. Perfume designer Tanja Deurloo has created all fragrances in close cooperation with Patrick Munsters, the founder of Salle Privée.
Salle Privee - discovery set
Uitmuntende service en orachtig product
Een uitmuntende persoonlijke service en dat online! Buitengewoon zorgvuldig ingepakt met een handgeschreven kaartje welke is toegevoegd en waarop te lezen is dat er echt zorgvuldig aandacht is besteed aan mijn bestelde artikelen. Bijzondere service!
G.M. Veldhuis - 2020-12-06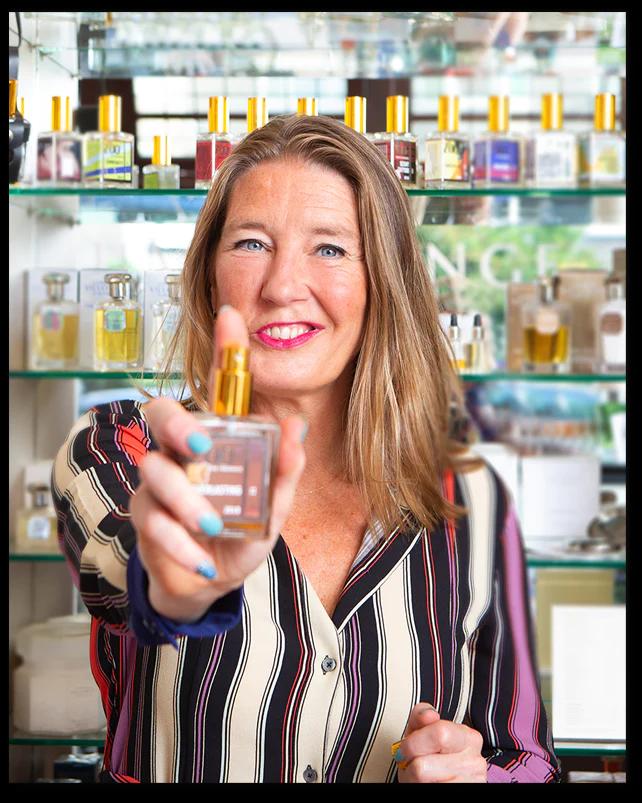 Tanja Deurloo
Tanja Deurloo is a perfume designer and fragrance expert. Fascinated by the senses, Tanja obtained her master's degree in Physical Organic Chemistry at the University of Utrecht. After almost 30 years of working for international companies in fragrances, personal care, food & beverages and chemicals, she decided to chase her dreams: to start her own fragrance company. Annindriya and Perfume Lounge were born in 2007 and 2009 respectively. Added, Tanja created all the fragrances for
Salle Privée
, a Dutch fashion and perfume brand, and for
Kenko
, an all-natural skincare and perfume brand.