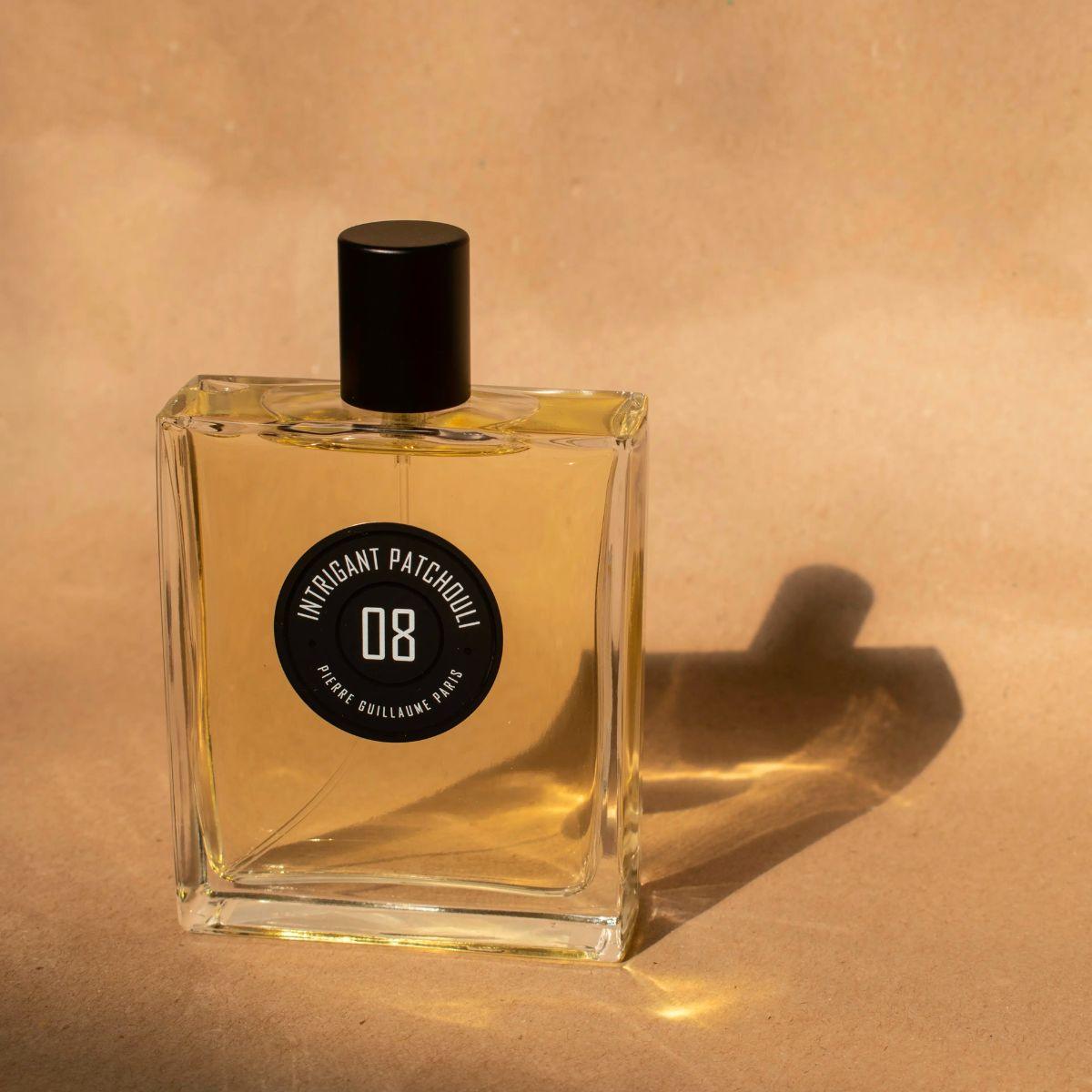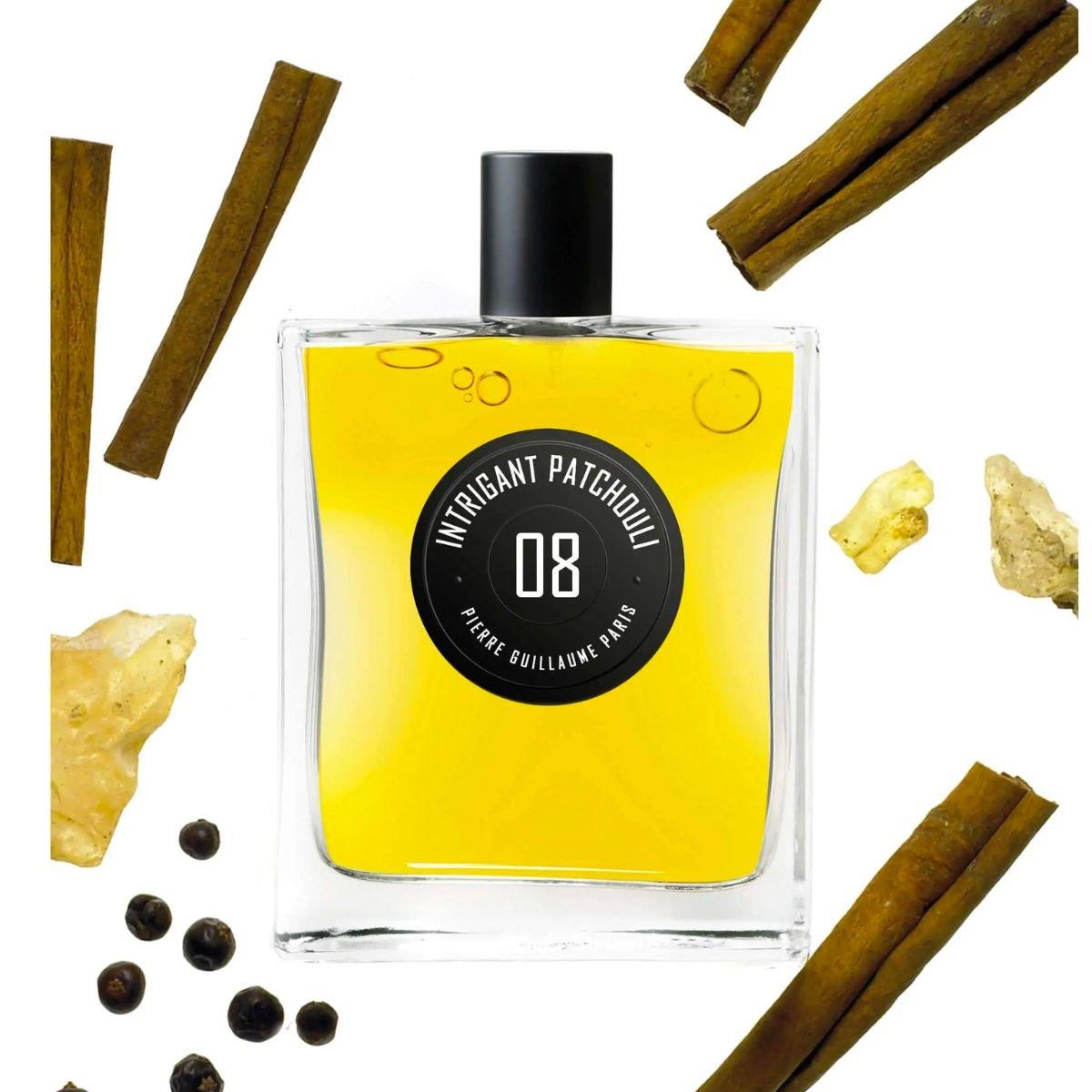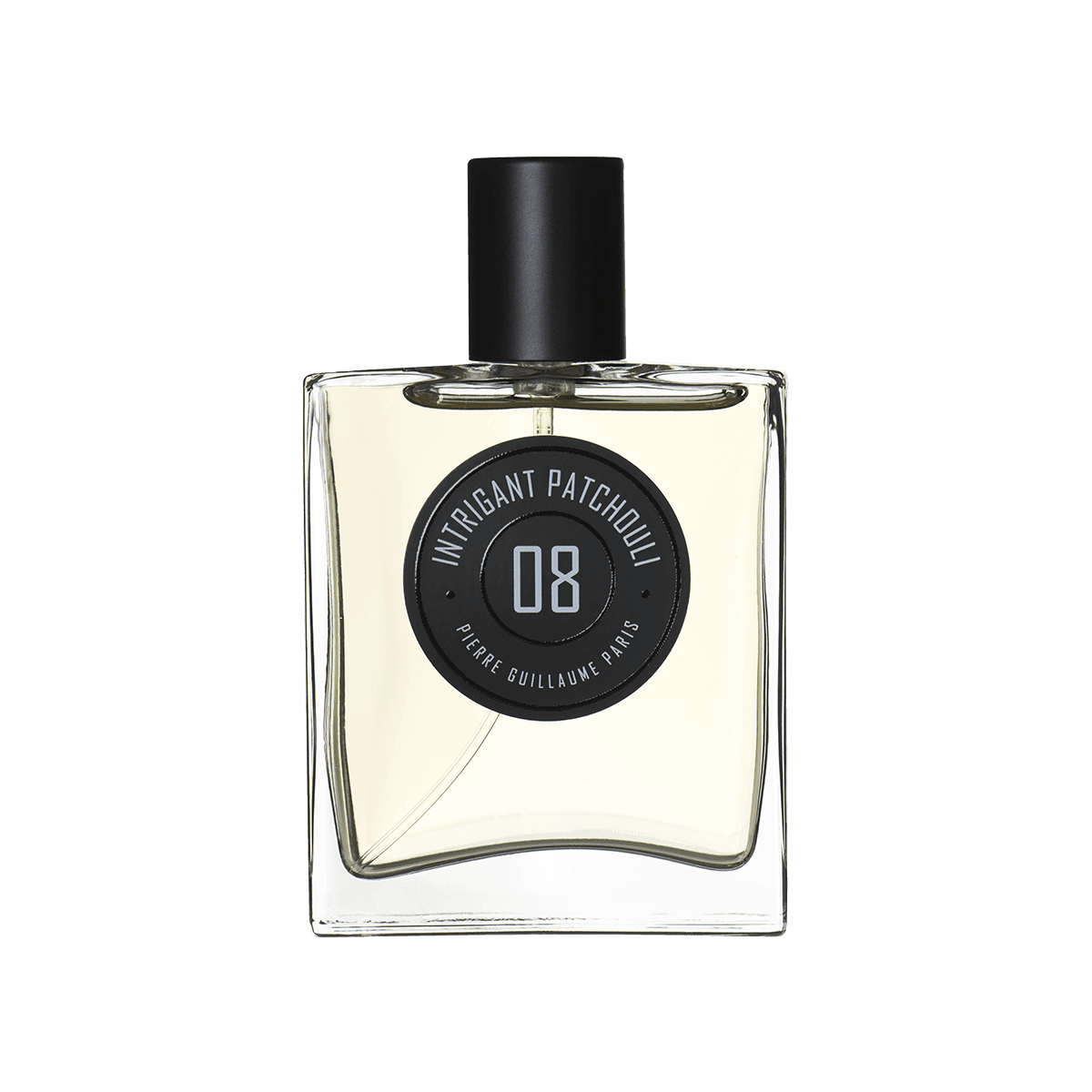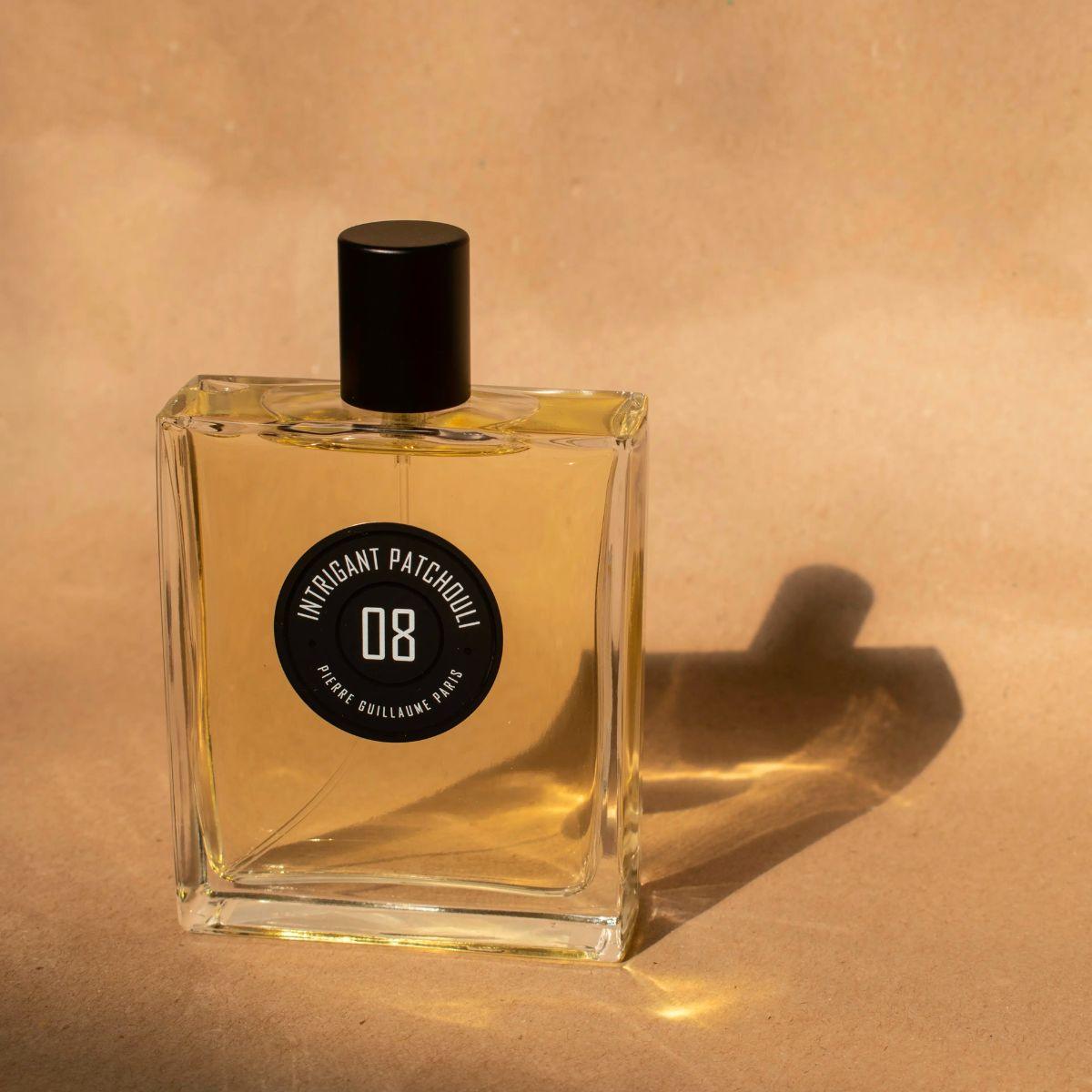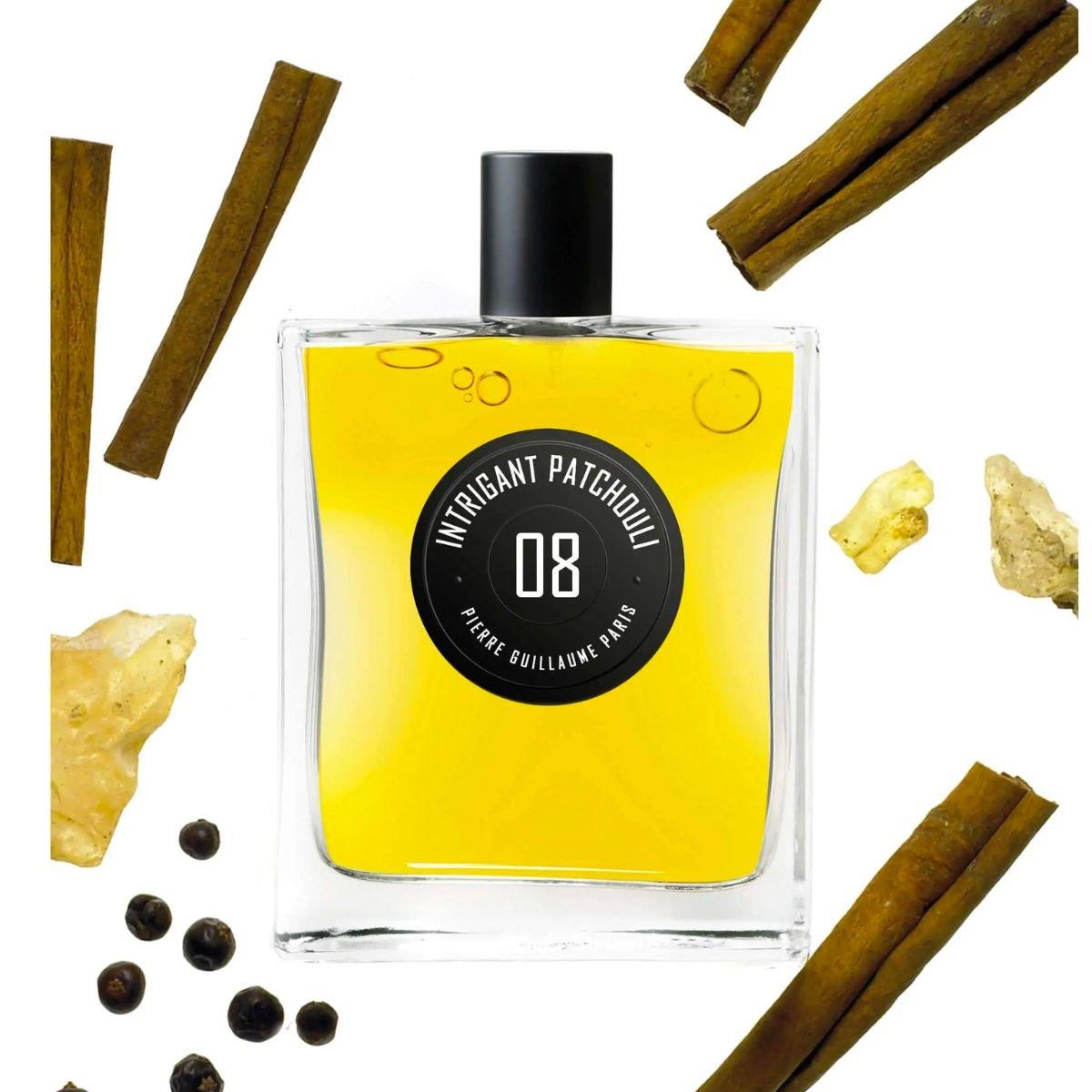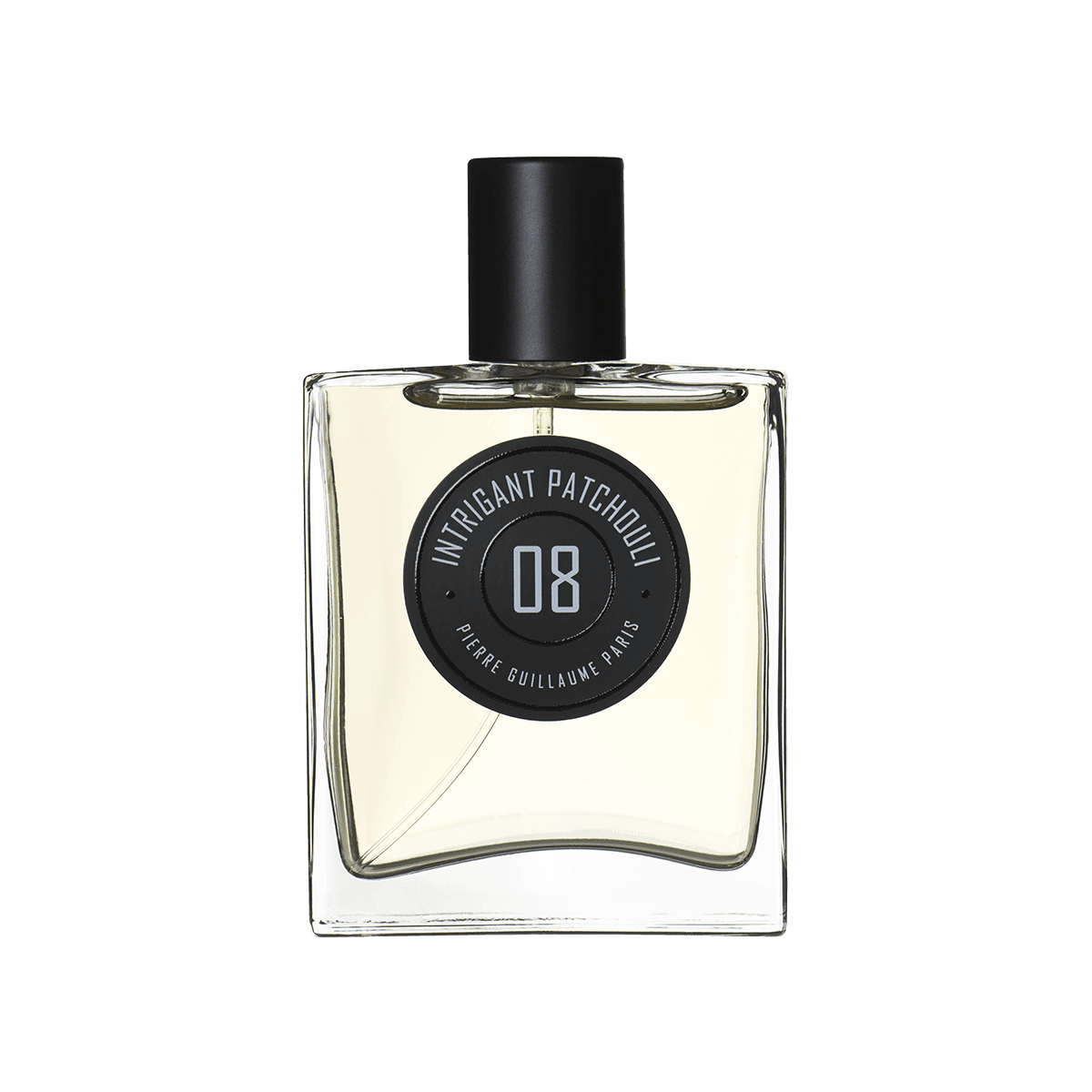 Daily worldwide shipping

Free shipping rates available

Free samples & gift wrapping
Intriguing and seductive… 08 Intrigant Patchouli by Pierre Guillaume is very elegant and dark without being heavy.
Thanks to the soft amber notes, benzoin and the slightly sweet vanilla, the result is a beautiful, modern oriental.
"A journey to the east to the Thousand and One Nights and Kama Sutra. A radiant fragrance, sensuality to share."
Ginger, Benzoin, Musk, Patchouli, Sandalwood, Amber
Creations from perfumer Pierre Guillaume all have a strong character. This classically schooled chemist is an independent perfumer who works from his studio in Clermont-Ferrand, France. The use of innovative ingredients shows that he has a solid foundation in chemistry and a hunger for creation. One of these innovations he uses is a process called photo-refining: the flattening of olfactory peaks via ultraviolet radiation. This technique gives his perfumes their special characteristics, for example the characteristic liveliness in 02 Cozé or the melancholy in 05 l'Eau de Circé.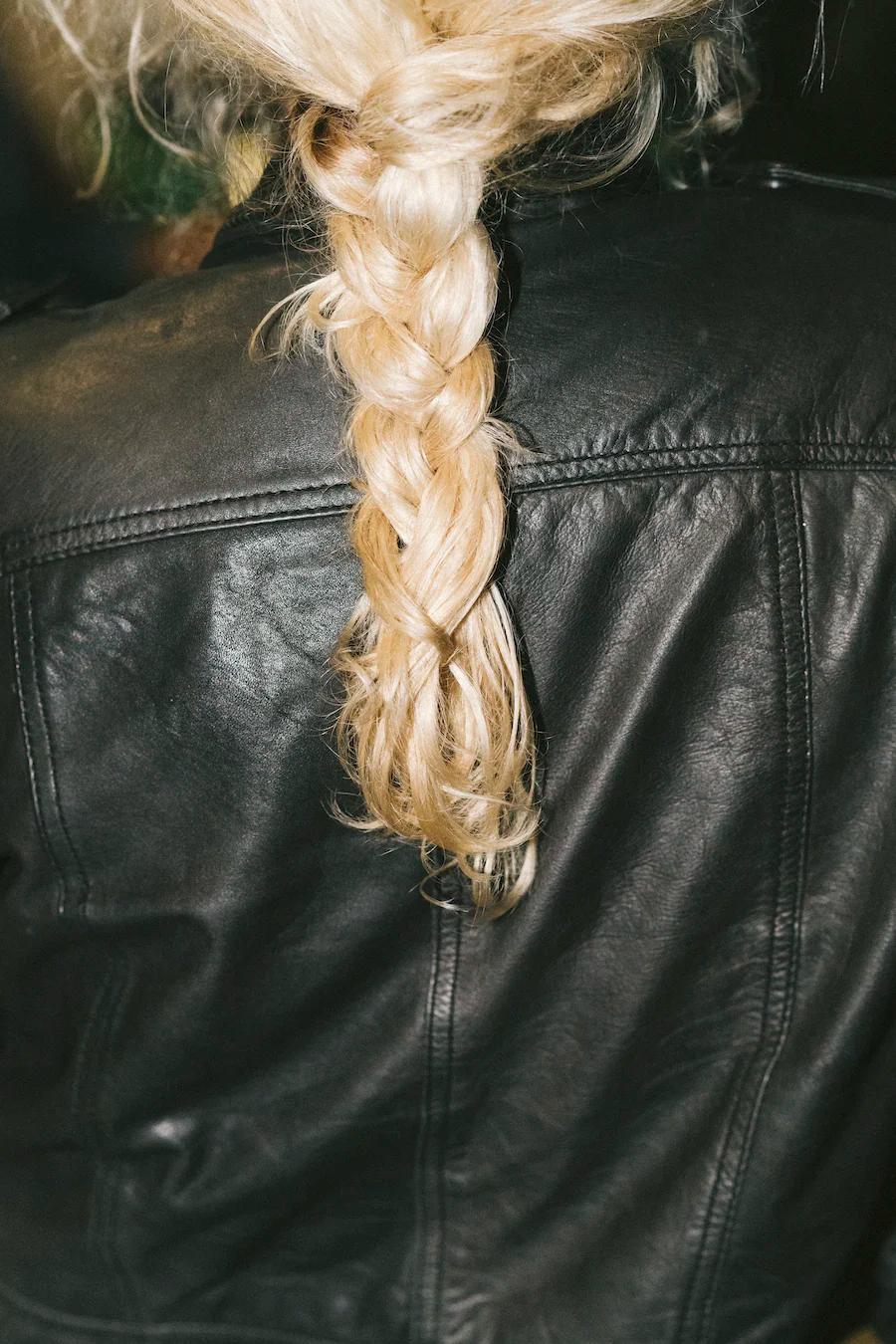 Fragrance family
Leather
Discover the multiple facets of leather in perfumes. Think of the smell of a leather jacket, a pair of suede shoes, the inside of a leather bag, or an old Chesterfield… Leather gives a luxurious, seductive and elegant touch to the fragrance. But it is also dark, robust and slightly animalic which makes this smell mysteriously tantalizing.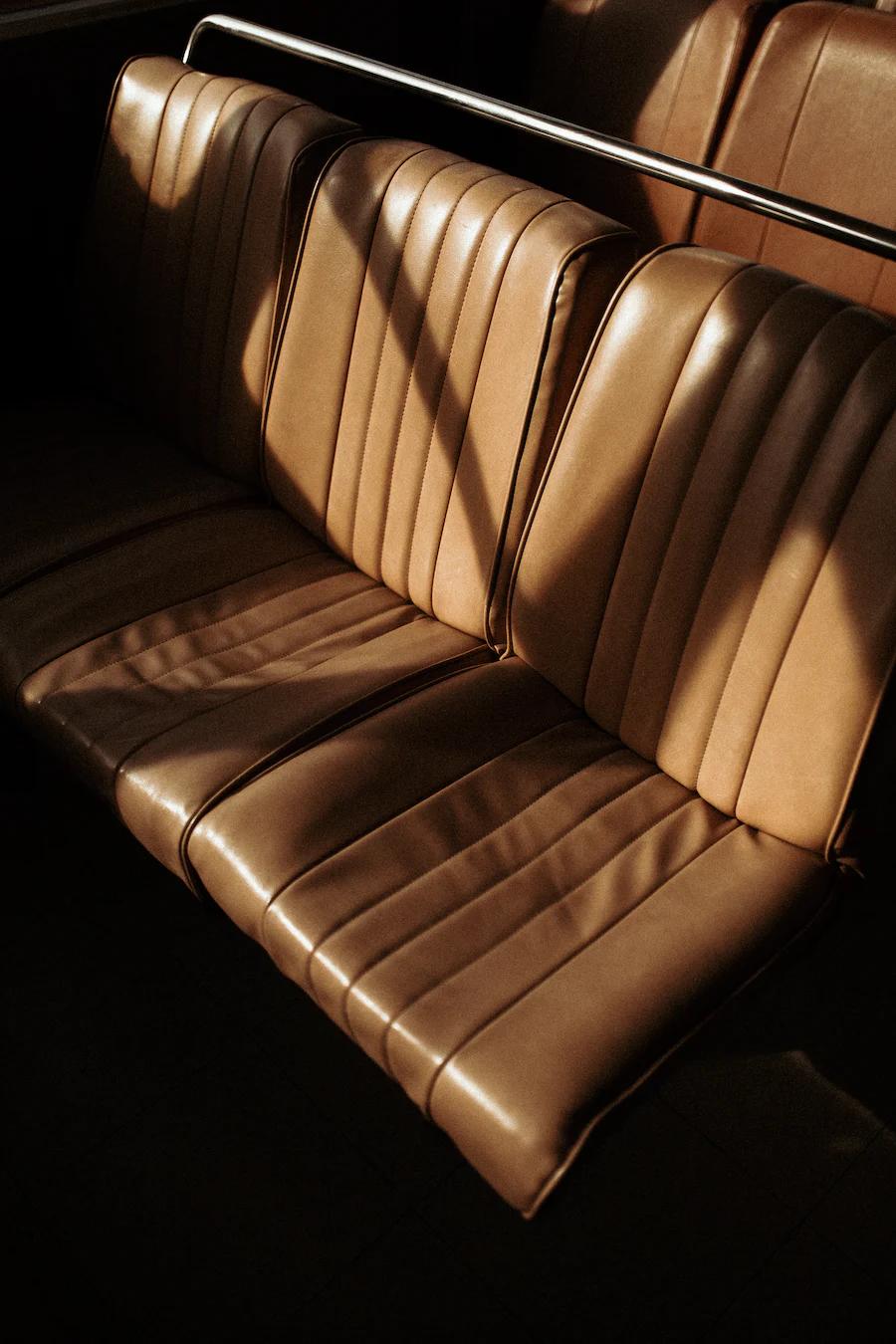 08 Intrigant patchouli - eau de parfum
intrigerende drydown
De sample eerst uitgeprobeerd op het bijgeleverde strookje papier. Het eerste wat ik dacht was "WOW" wat een stralende opening. Mijn enthousiasme werd behoorlijk getemperd omdat de geur op mijn huid een hele andere opening geeft: tikkeltje scherp, beetje warm/kruidig. Maar dan komt de drydown en die is intrigerend, vandaar dat het me moeite kost om het te beschrijven. Vol, ietsje donker, warm en dan met een verrukkelijk zoetje. Voor mij is het een nieuwe ervaring om een geur aan te schaffen op basis van de drydown. Deze moderne oriental past voor mij perfect bij de herfst/winter. Ik kreeg er bij mijn bestelling een tasverstuiver bij. Hoe leuk is dat!
Gianna Nascivera - 2021-10-14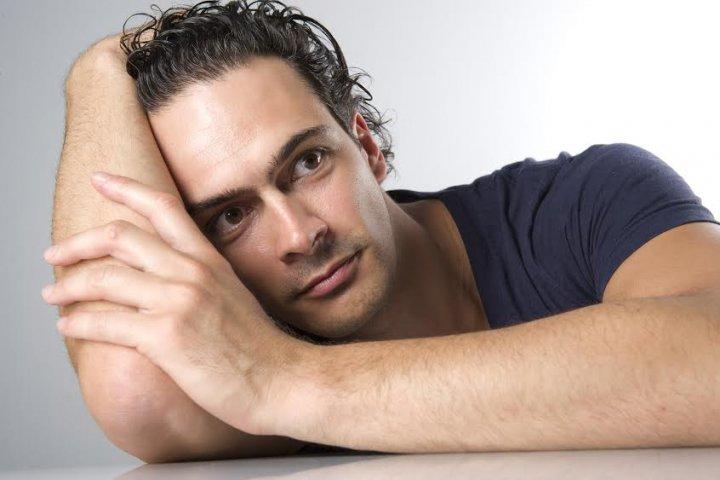 Pierre Guillaume
When he was just 25 years old, Pierre Guillaume launched his first perfume called Cozé. Chandler Burr, renowned and respected perfume critic, described this fragrance as 'the coolest of new European fragrances from a young French chemist'. That was the beginning of his career and his own perfume house: Parfumerie Générale, which is now called Pierre Guillaume. Pierre Guillaume uses innovative processes to create fragrances. You can recognize his personal style in his perfumes, with high-quality scents that remain perceptible on the skin for a long time without overpowering.