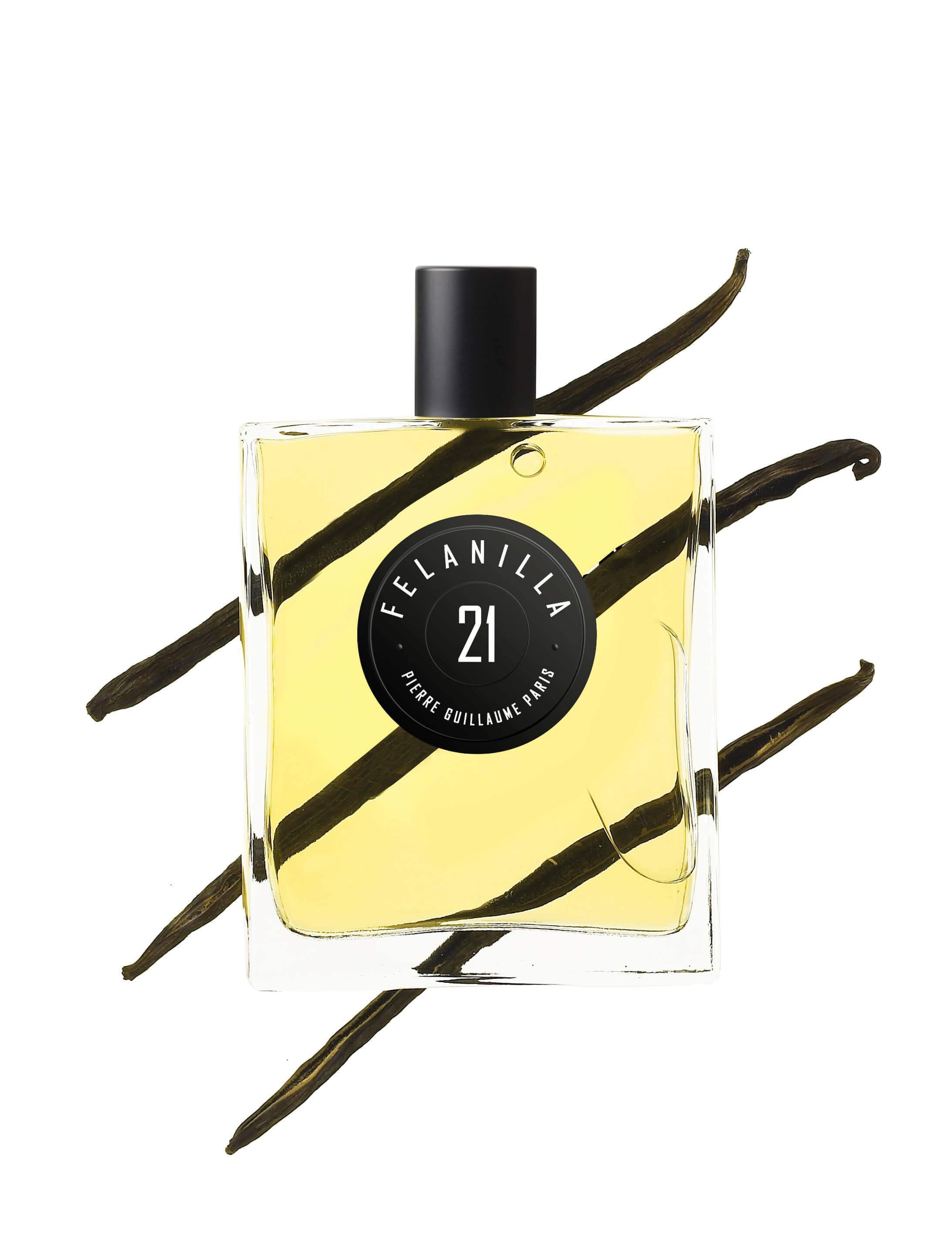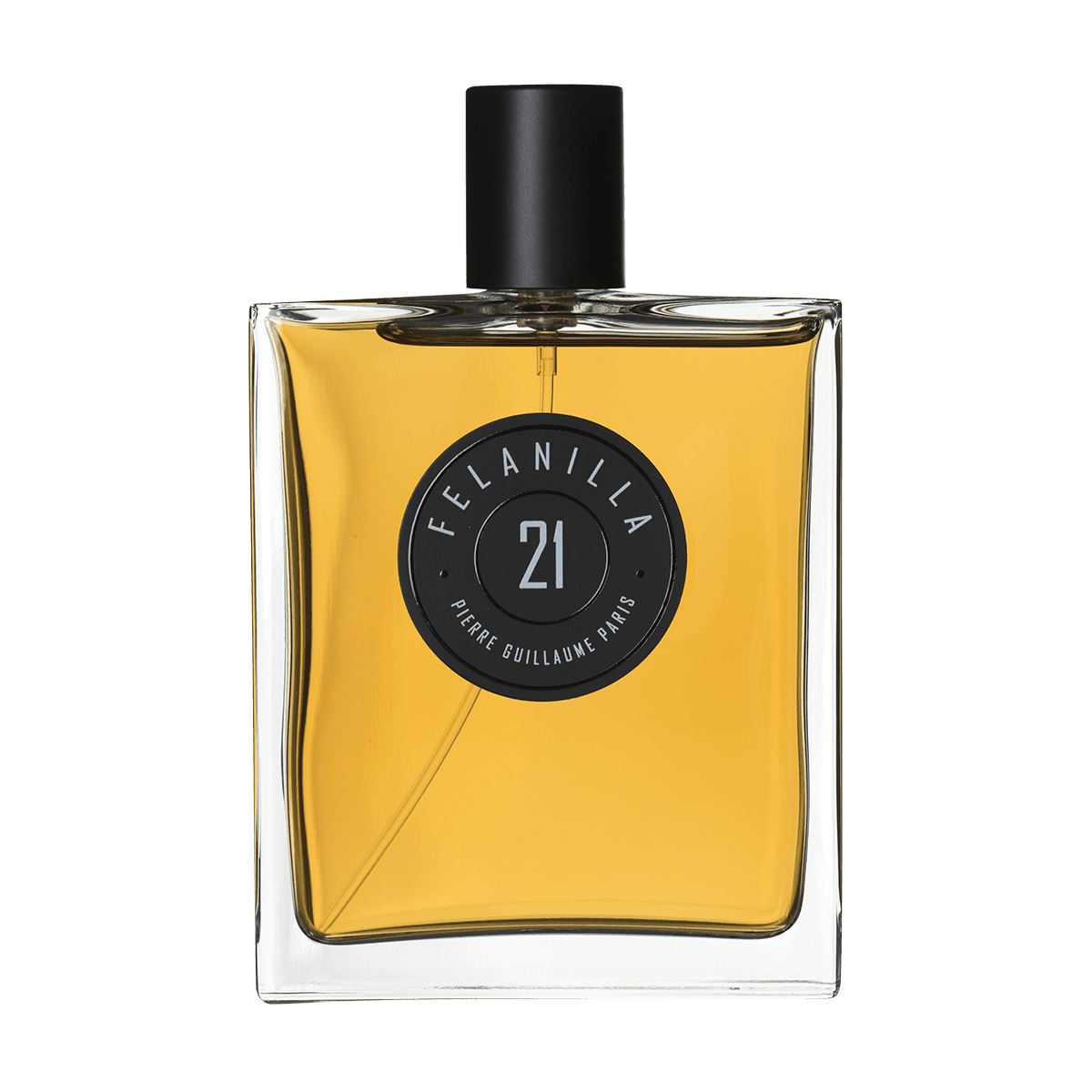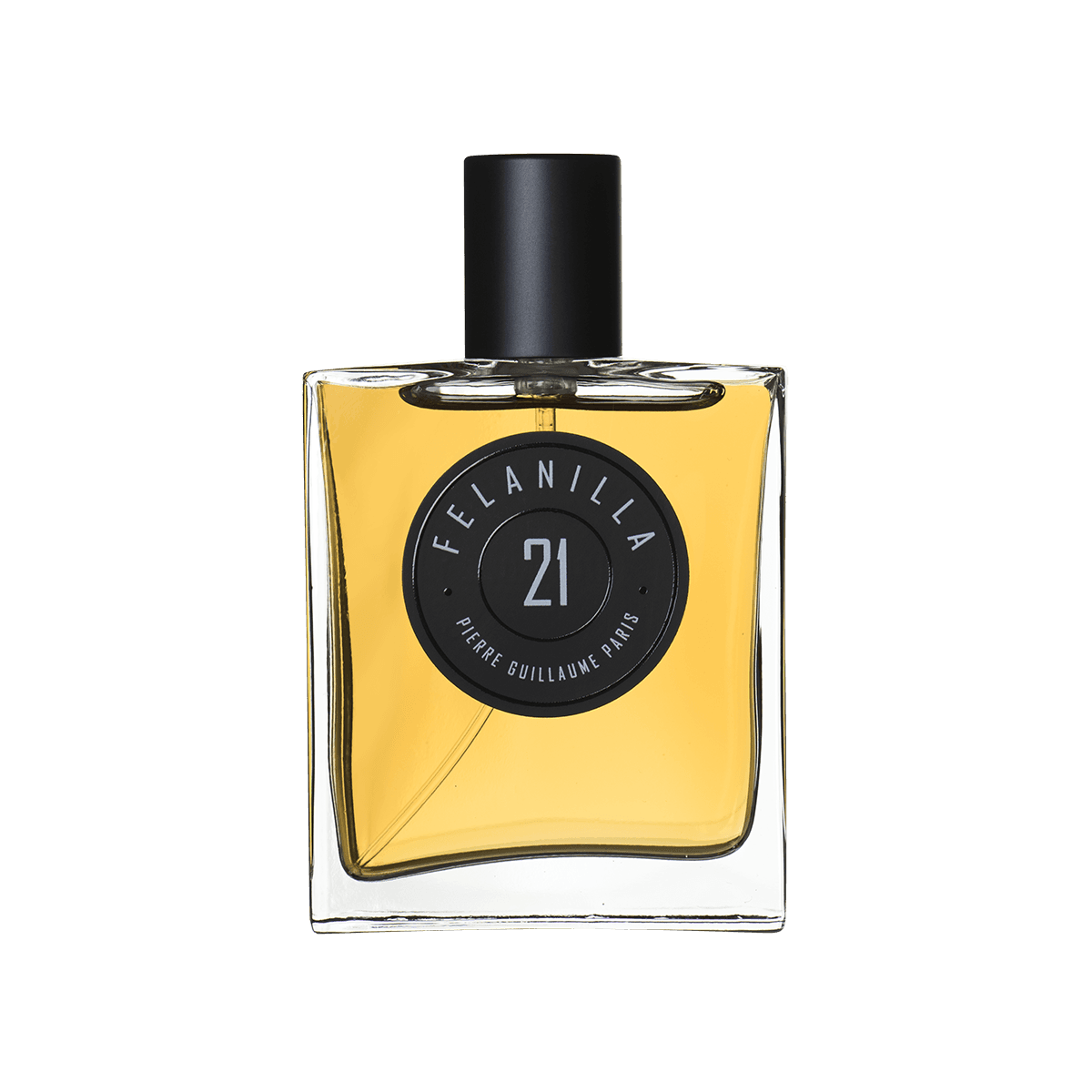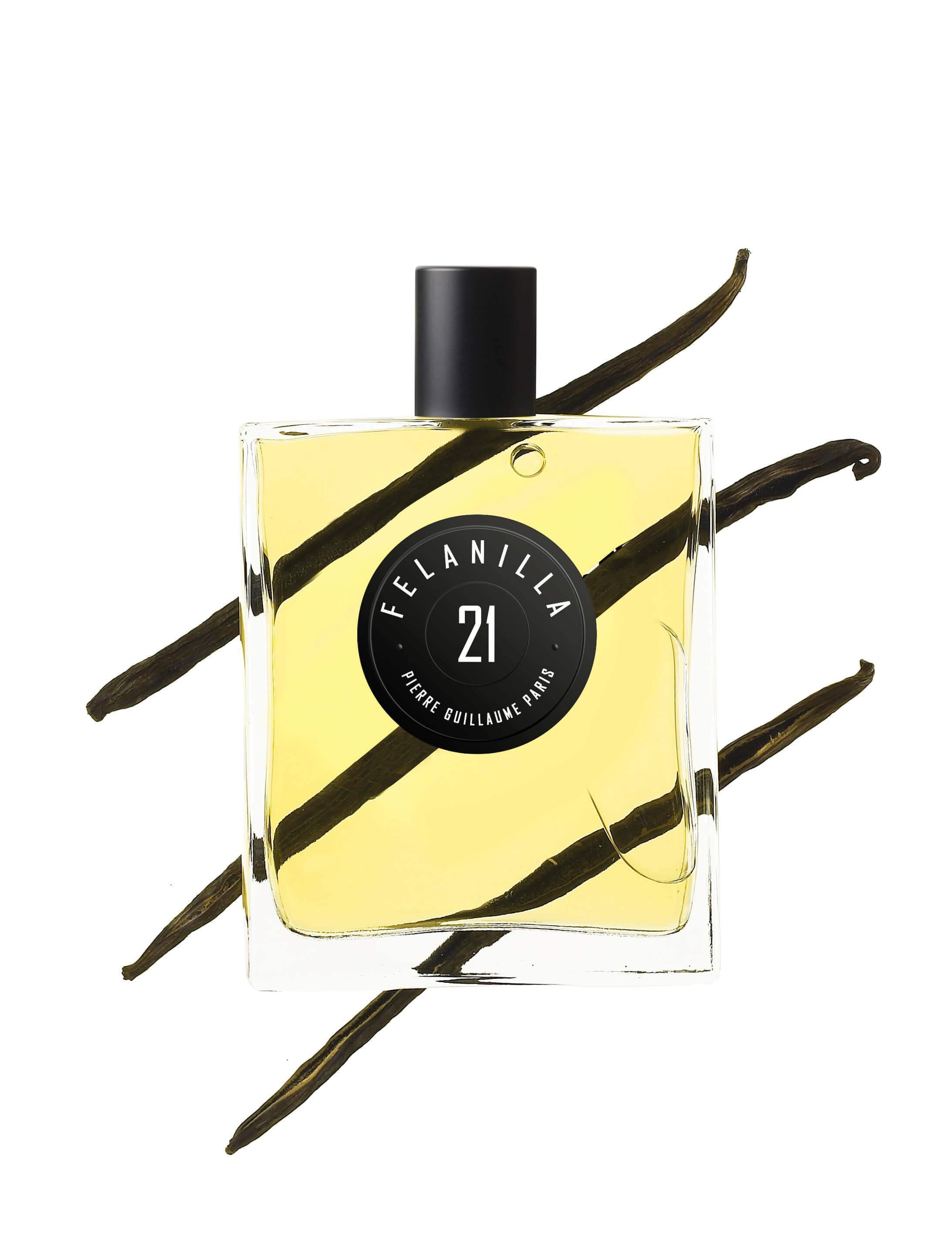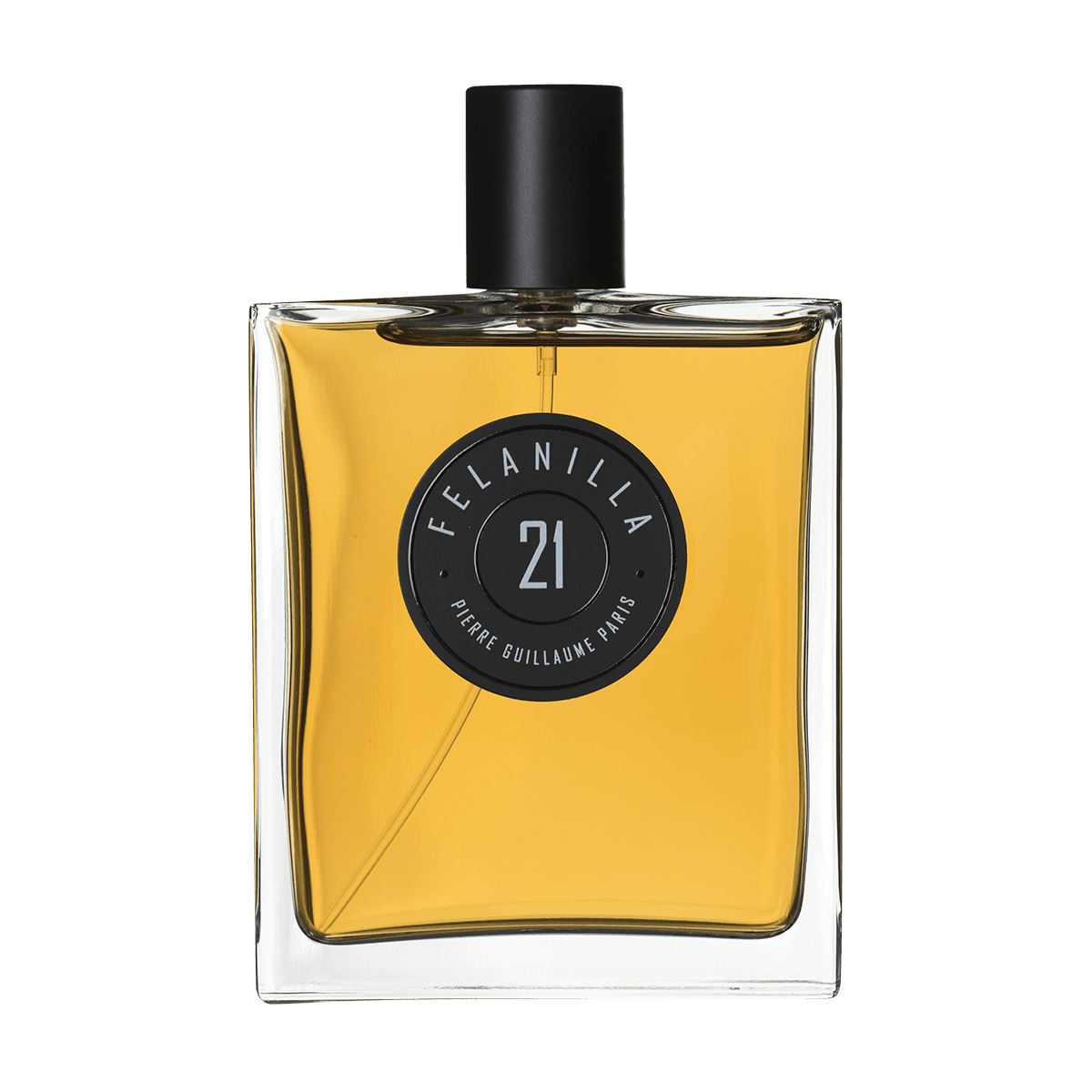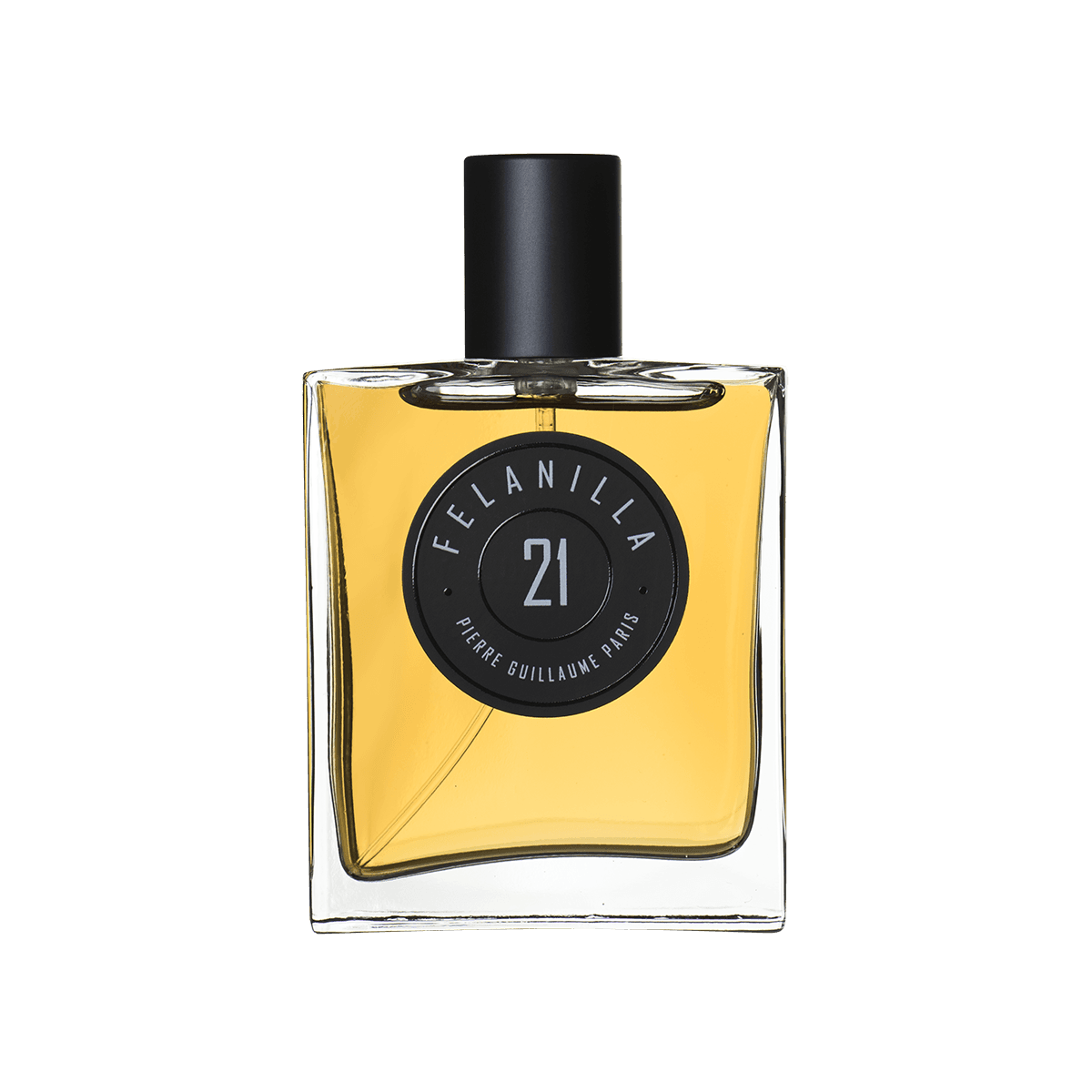 Daily worldwide shipping

Free shipping rates available

Free samples & gift wrapping
Felanilla, Pierre Guillaume Paris is a comfortable, seductive and unusual eau de parfum.
The name Felanilla is a wordplay of feline and vanilla. Pierre Guillaume beautifully combines the fullness of vanilla with a wilder (animalic) intimate and seductive base note. The vanilla is combined with the camphor-like saffron, the absolute of wheat, wrapped in amber and woods.
Amber, Orris, Musk, Saffron, Vanilla, Cardamom
Creations from perfumer Pierre Guillaume all have a strong character. This classically schooled chemist is an independent perfumer who works from his studio in Clermont-Ferrand, France. The use of innovative ingredients shows that he has a solid foundation in chemistry and a hunger for creation. One of these innovations he uses is a process called photo-refining: the flattening of olfactory peaks via ultraviolet radiation. This technique gives his perfumes their special characteristics, for example the characteristic liveliness in 02 Cozé or the melancholy in 05 l'Eau de Circé.
Recommended vanilla fragrances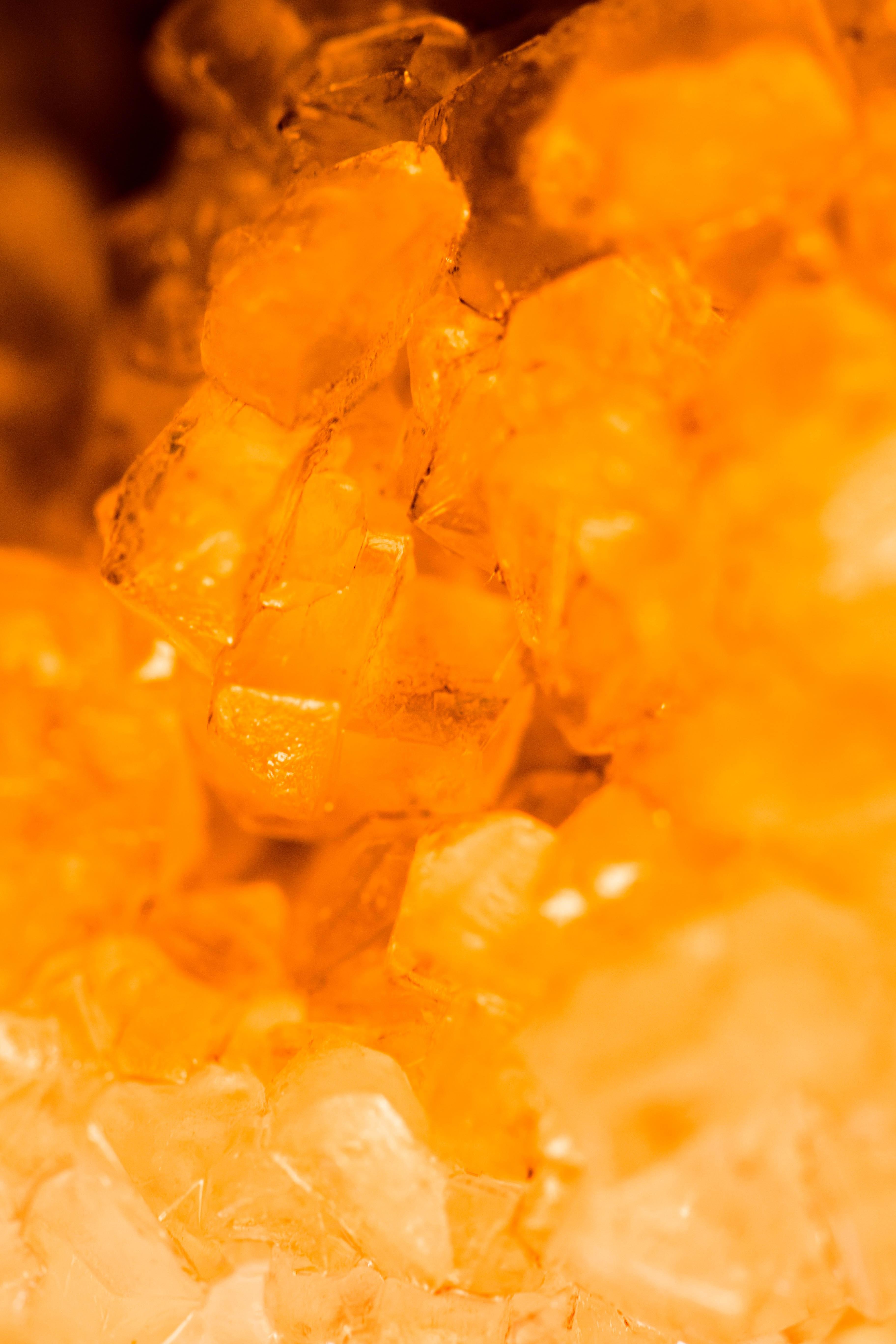 Fragrance family
Amber
The amber fragrance family contains warm, spicy and often sensual perfume notes. Classic amber fragrances are built around an amber accord, often consisting of patchouli, benzoin, labdanum, vanilla and musk. Also, amber can refer to natural ambergris or synthetic amber, such as Ambrox or Ambroxan.
21 Felanilla - eau de parfum
Elegant en warm
Vanaf het begin tot het einde een heerlijke geur. In het begin ruikt het een klein beetje naar een lipstick zonder zoet te zijn, daarna wordt de geur warmer, zachter en iets poederig en ik zou deze geur omschrijven als zachte, warme elegantie. Er zit een mooi contrast in deze geur eerst is er wat afstand en dan komt de geur als het ware steeds dichterbij. Ik kan niet meer zonder! Voor de eerste keer gebruik gemaakt van de online sample service en dat is zeker voor herhaling vatbaar. Bedankt voor deze mooie service en enorm lief dat er een handgeschreven boodschap bij mijn bestelling van Felanilla bijgevoegd was, samen met een aantal heerlijke samples ik werd er heel erg blij van!
A unisex dirty vanilla
This is my first Pierre Guillaume which I was drawn to as the vanilla is dark and very unusual. At first the fragrance starts with a very strong iris lead, slightly cold and powdery, then after 10 minutes comes a spicy undercurrent. Leave it some time and you will get a rare vanilla note that is not sweet and feminine but more pure and exotic. The safron comes through to balance the iris and gives the vanilla a kind of nice 'dirty' vanilla refinement. The amber warms up the cold of the iris and the fragrance becomes quiet sensual after about 15 minutes. This is an unusual fragrance that to me is very unisex, maybe even more masculine. It reminds me of opening a very old box of precious finds; vanilla, saffron, amber - you blow off the powdery, dusty iris away and then the warmer magic begins. Projection is average, dies to a skin scent after about 3-4 hours on me but lingers on clothing for a good 8-12 hours. A great fragrance if you want to break the trends and wear an unusual fragrance that is not quiet gourmand and definitely not a girly. Autumn and winter may be the best time to wear. Evening over day. Beautiful bottle and packaging.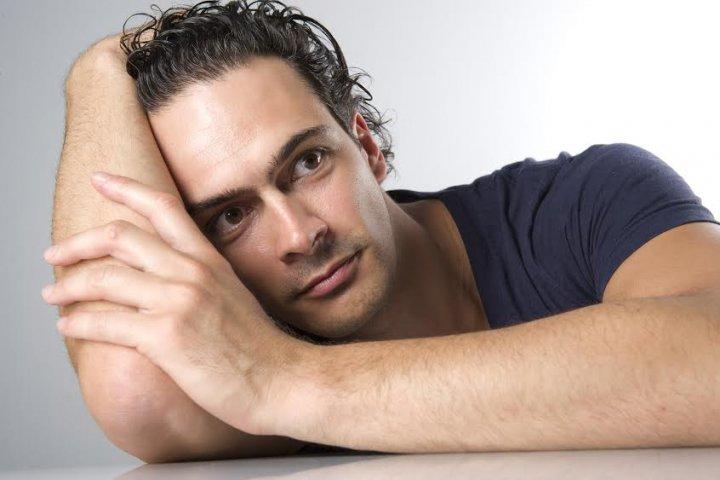 Pierre Guillaume
When he was just 25 years old, Pierre Guillaume launched his first perfume called
Cozé
. Chandler Burr, renowned and respected perfume critic, described this fragrance as 'the coolest of new European fragrances from a young French chemist'. That was the beginning of his career and his own perfume house: Parfumerie Générale, which is now called Pierre Guillaume. Pierre Guillaume uses innovative processes to create fragrances. You can recognize his personal style in his perfumes, with high-quality scents that remain perceptible on the skin for a long time without overpowering.