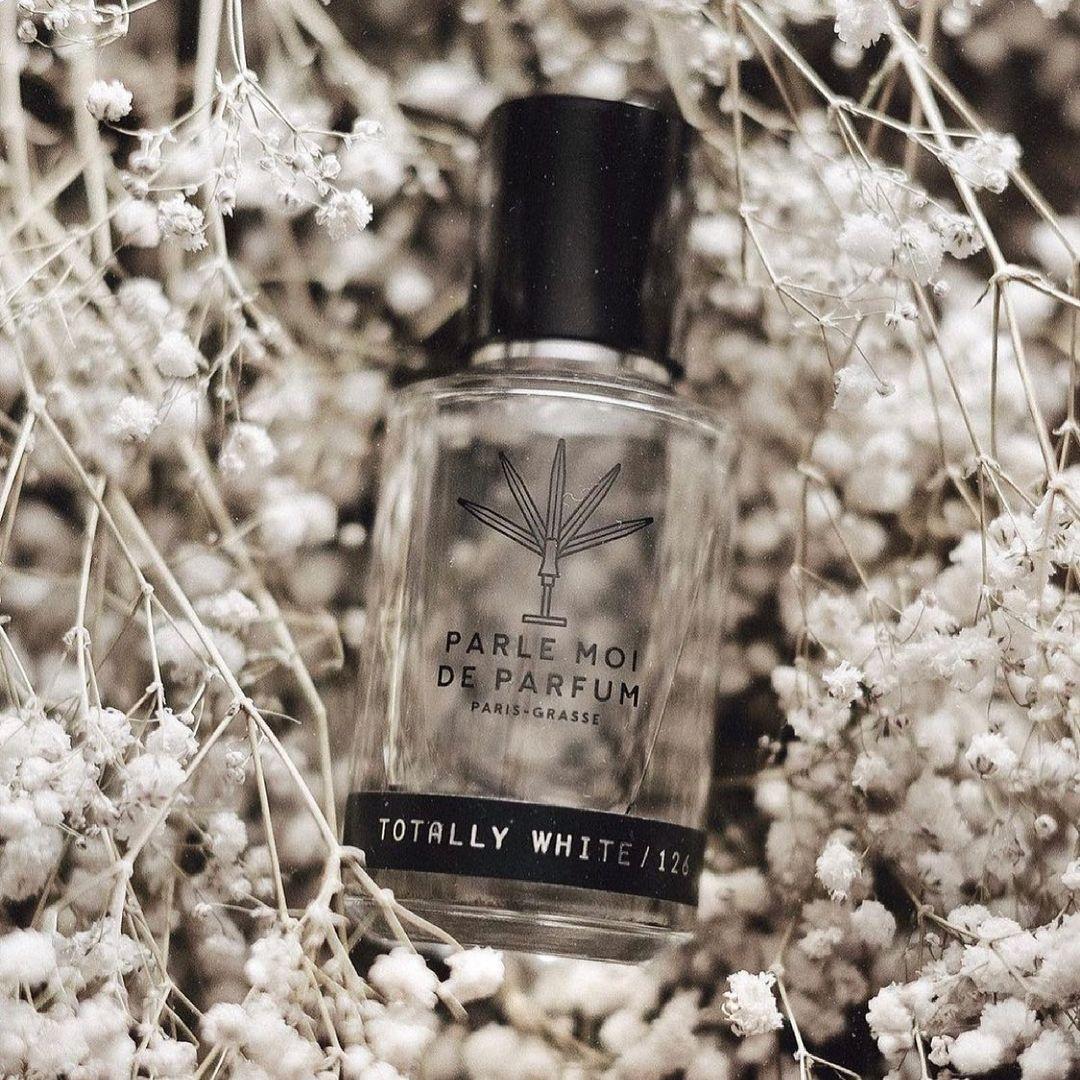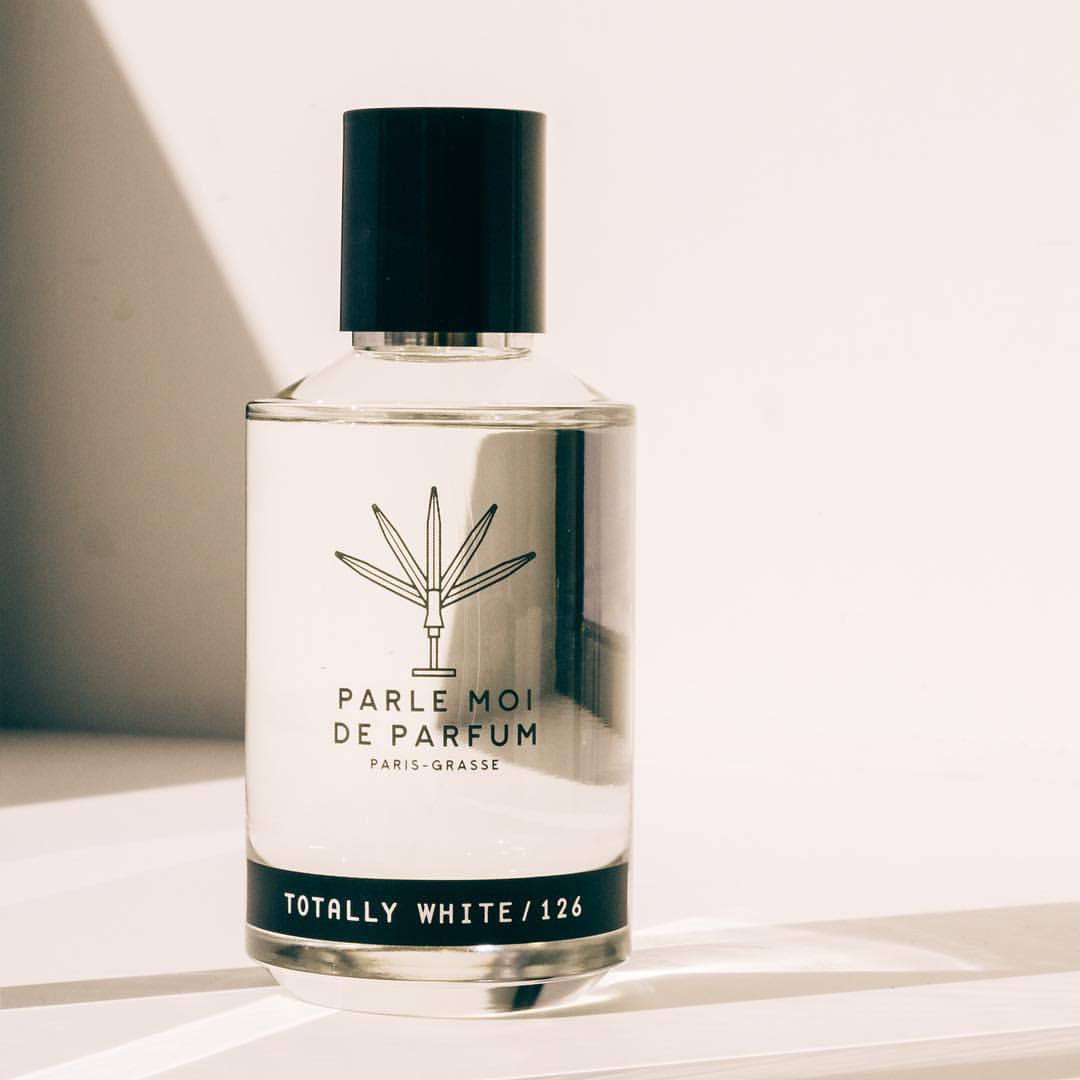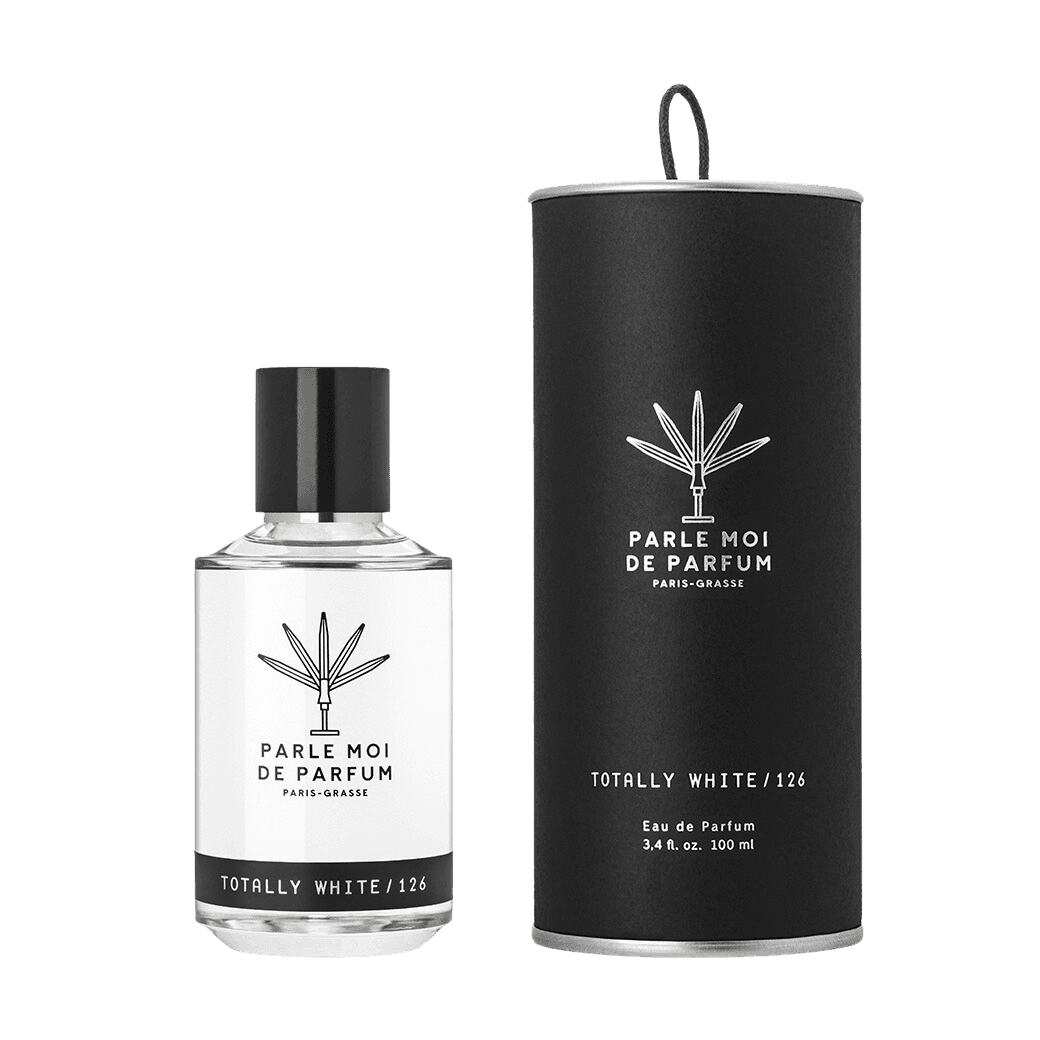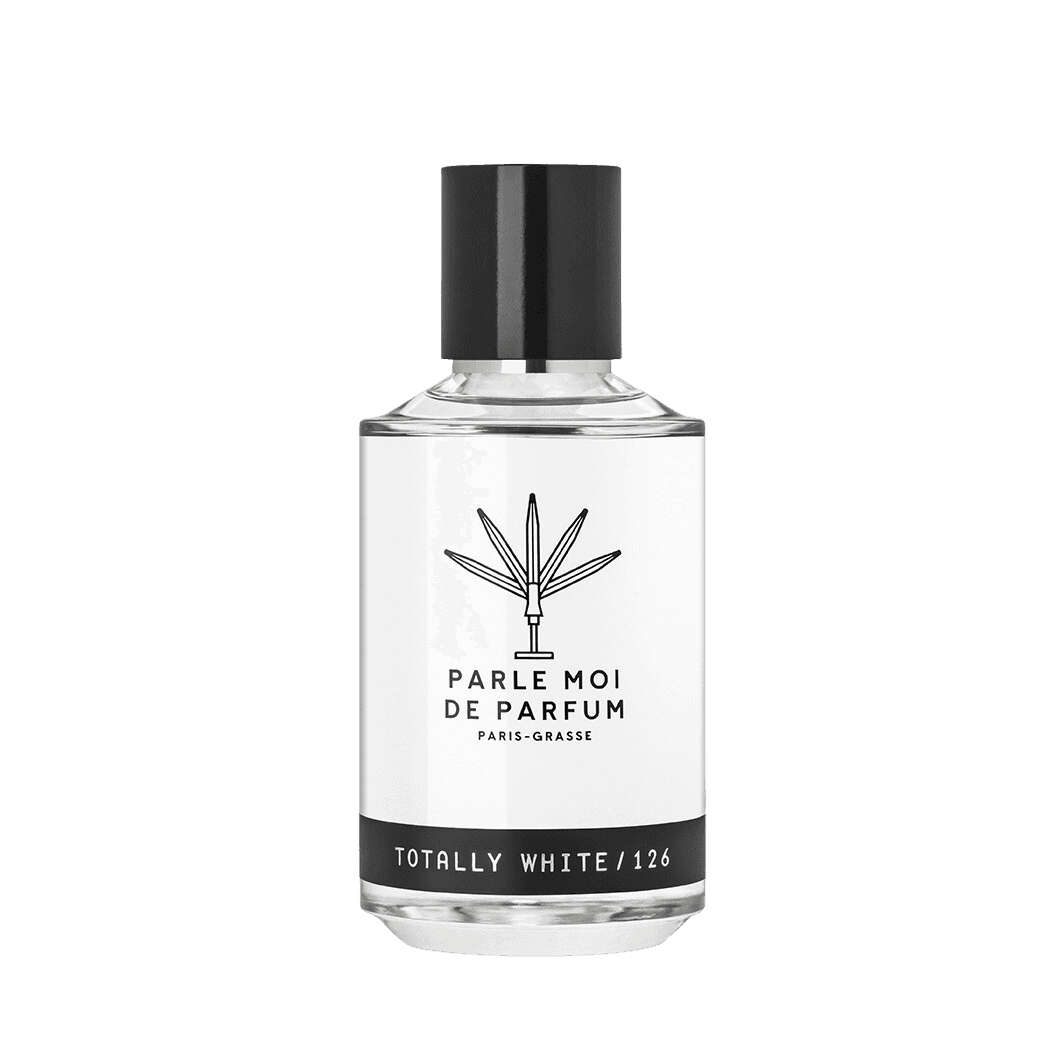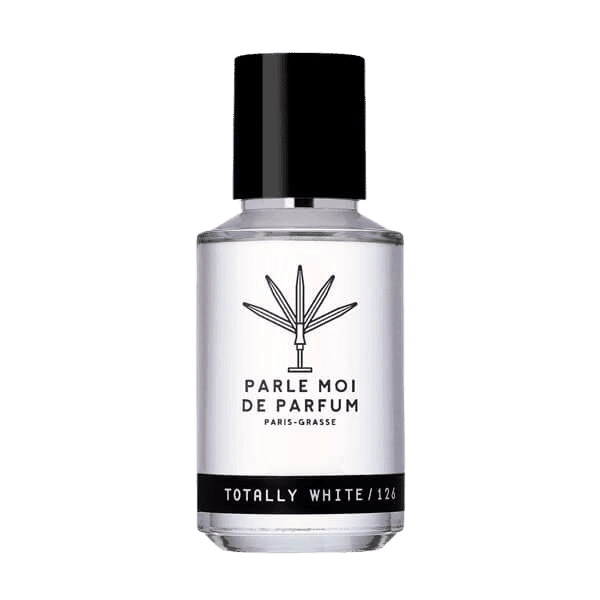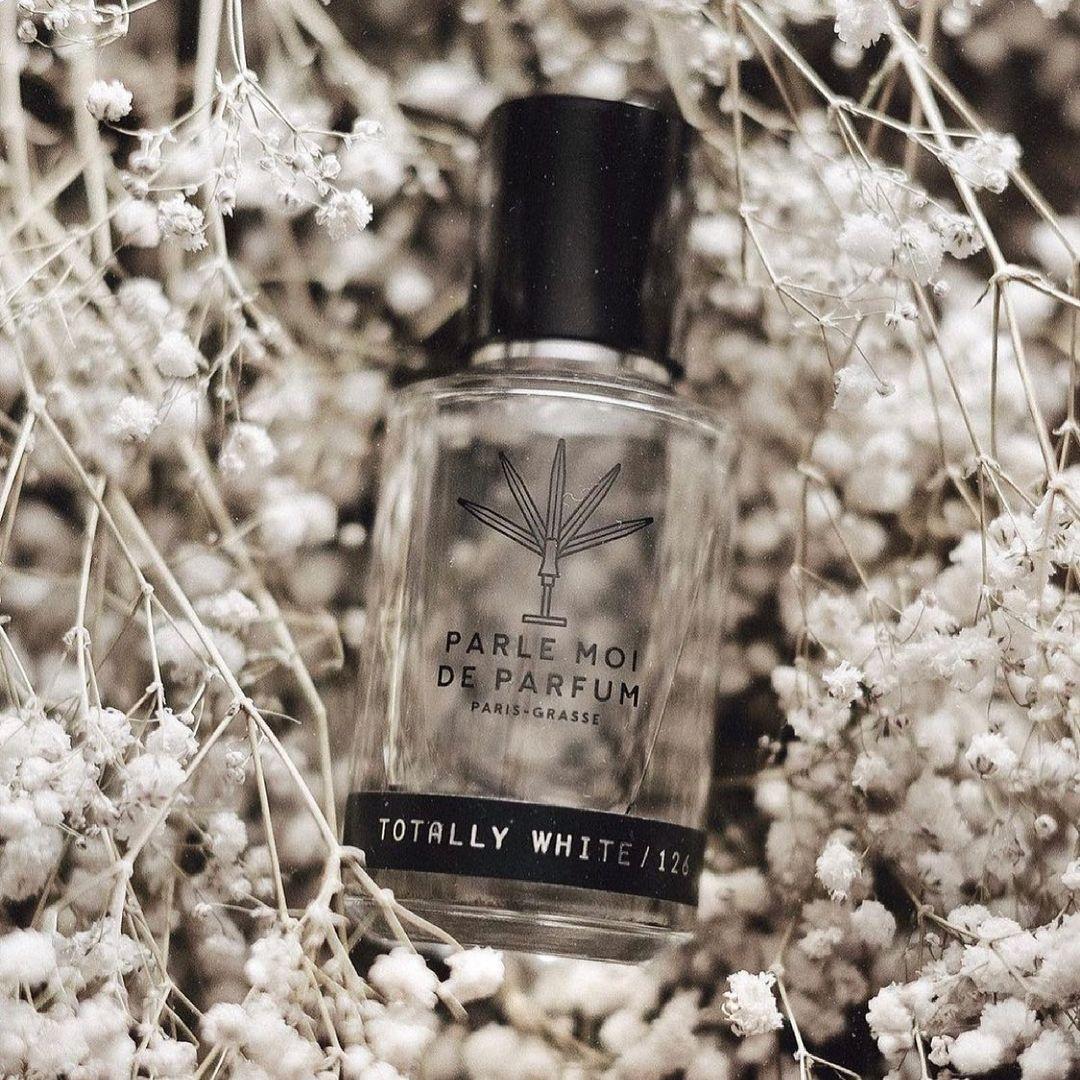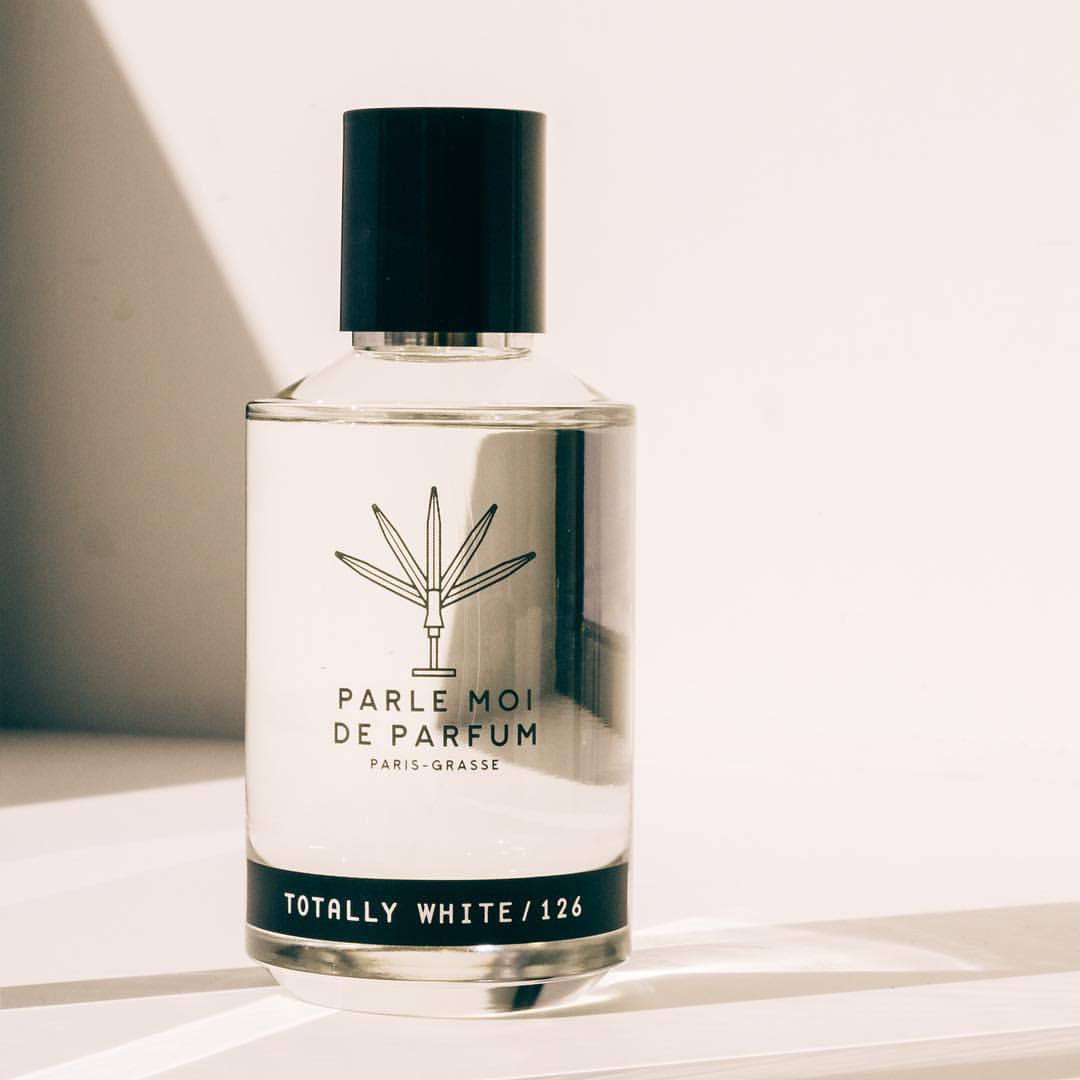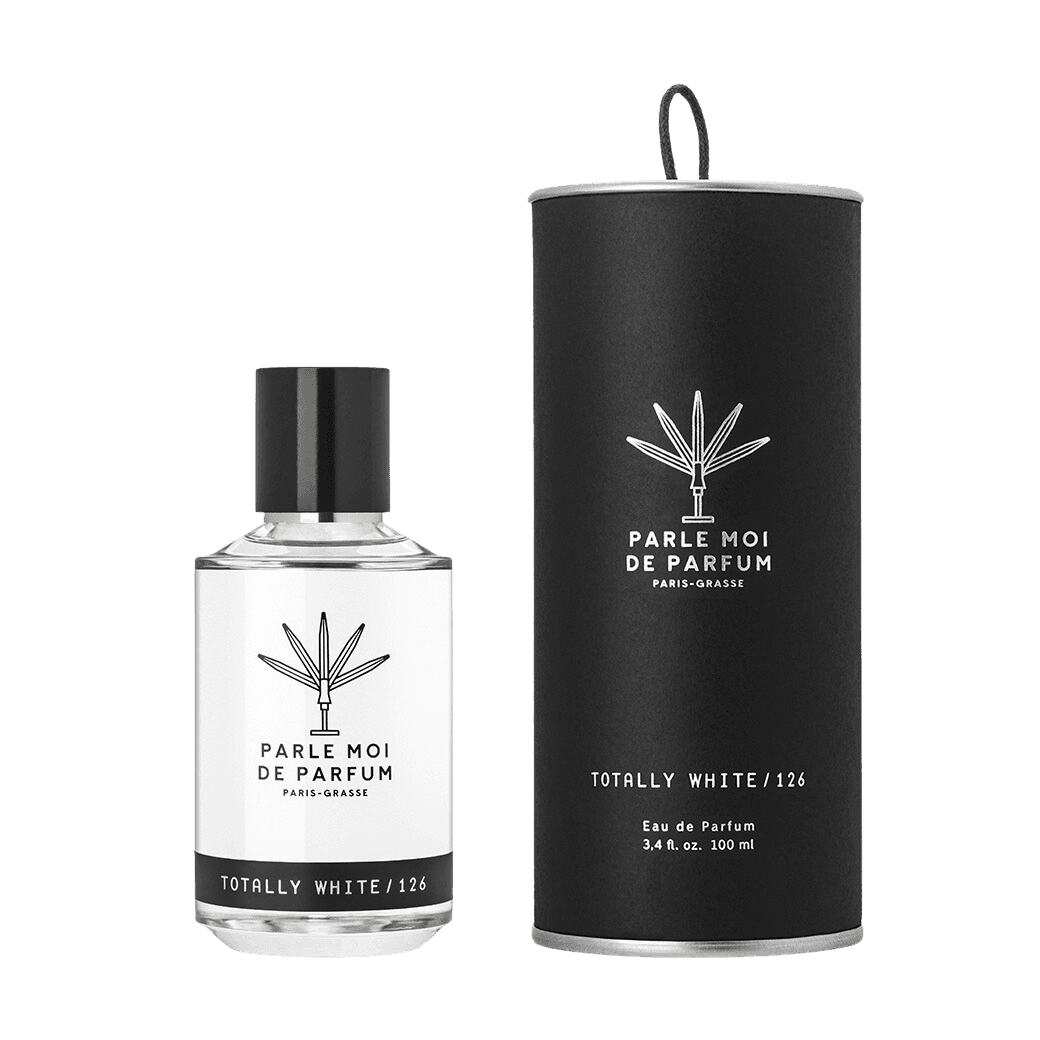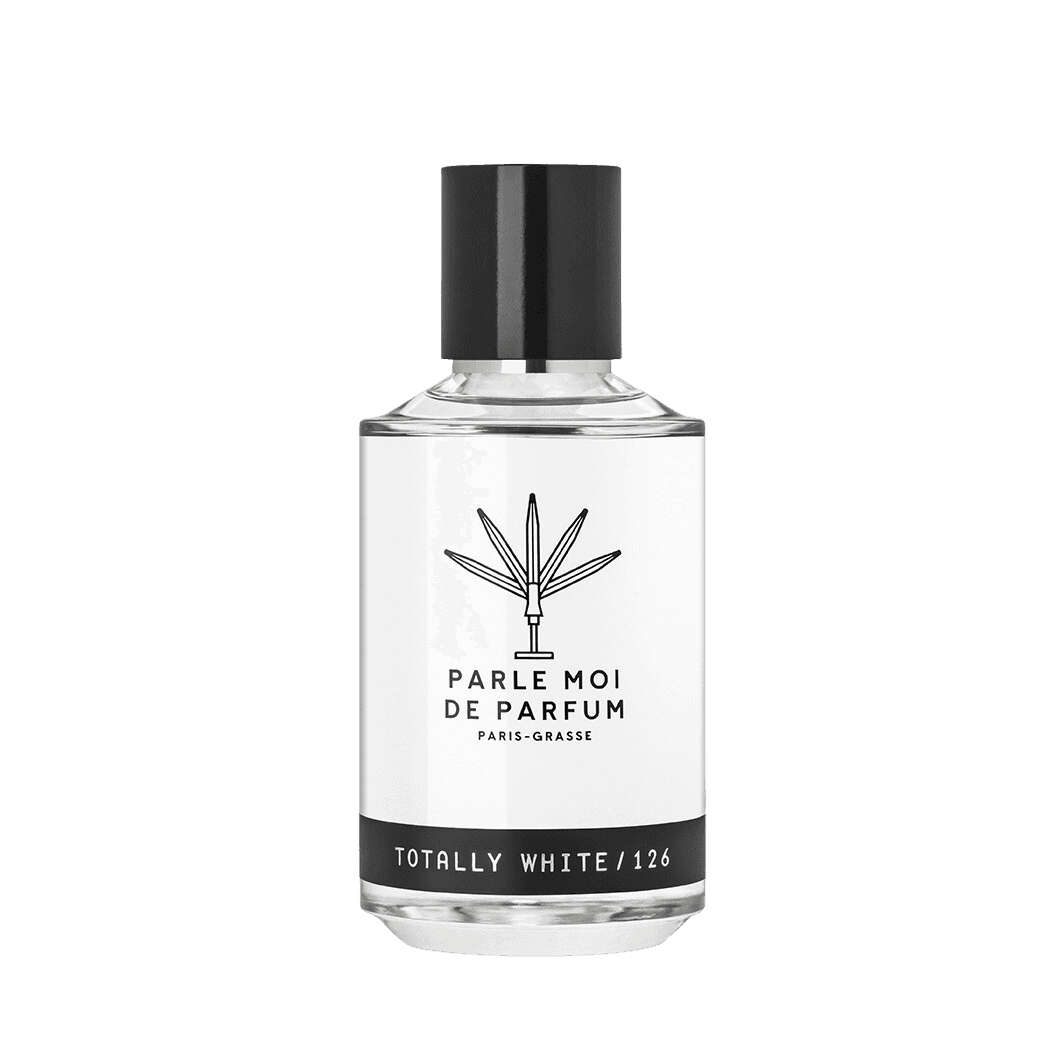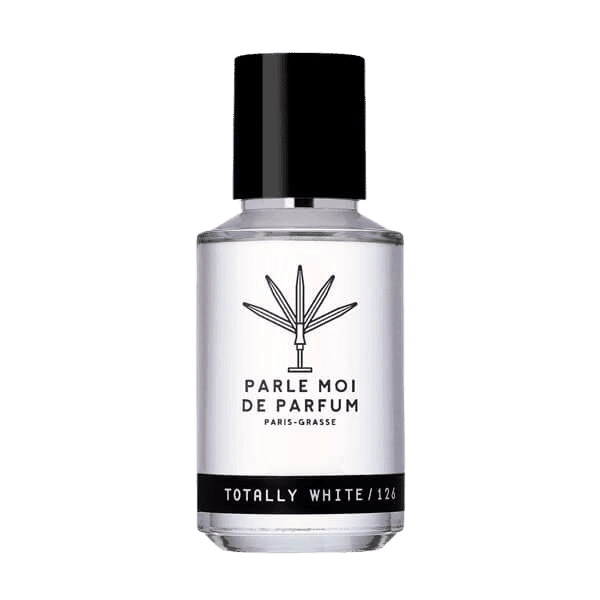 Daily worldwide shipping

Free shipping rates available

Free samples & gift wrapping
Totally White / 126 by Parle Moi de Parfum, created by Michel Almairac, is spicy, slightly sweet and fresh. It is an elegant, yet modern 'clean' soft floral perfume.
As Parle moi de Parfum noted beautifully: "Paris, on a spring morning in the Parc Monceau: transparent light mingle pure white and soft pastels in lilac, mock orange, hawthorn and glycine. Insistent and disturbing, the flowers smell spreads throughout the park, passersby envelope and infuses fresh energy and strong rebirth of nature."
Jasmine, Lily-of-the-valley, Lilac
Parle Moi de Parfum started with Michel Almairacs sons. Almairac himself is a famous perfumer, who worked for Robertet and has an impressive list of perfumes to his names. His sons came up with the idea that their talented father would now launch his own brand, with this gem as a result. Michel Almairac is the nose behind many well-known scents for brands like Dior, Gucci, Chloé, Tom Ford, Le Labo and so on. For his own brand, Michel is now completely free to create creatively without marketing and budget instructions. He has created beautiful scents that are both accessible and elegant, as well as original and exclusive. Behind the names of the perfumes of this sympathetic brand there is always a number: this stands for the number of times the scent has been revised before Michel was satisfied with the result.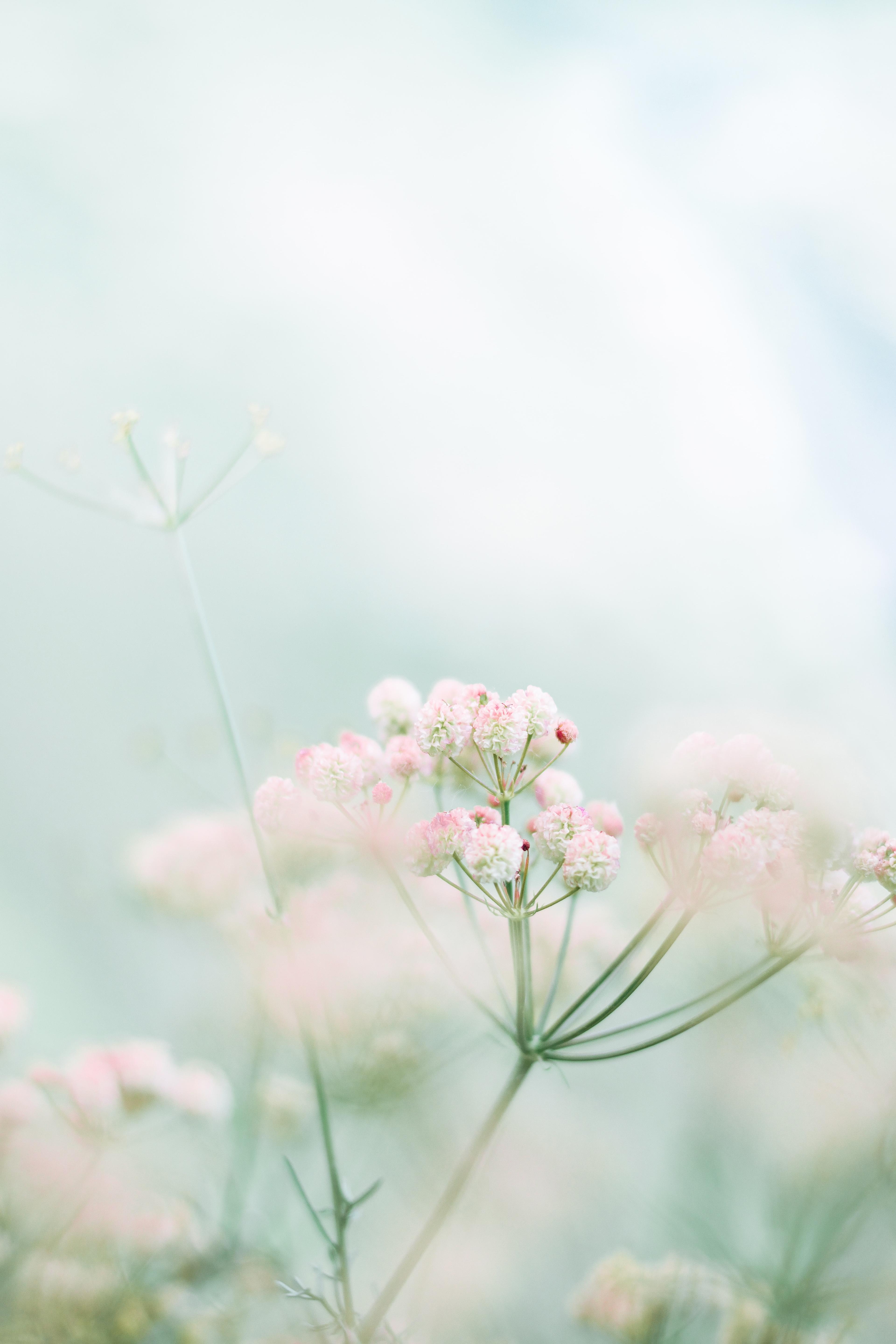 Fragrance family
Soft Floral
Soft floral fragrances are delicate and elegant with a clean vibe to them. Typical is the use of aldehydes that give the floral accords this soft, clean and powdery character. Take Chanel N°5 as iconic example. The soft floral fragrance family is generally considered as cosmetic, classic and feminine.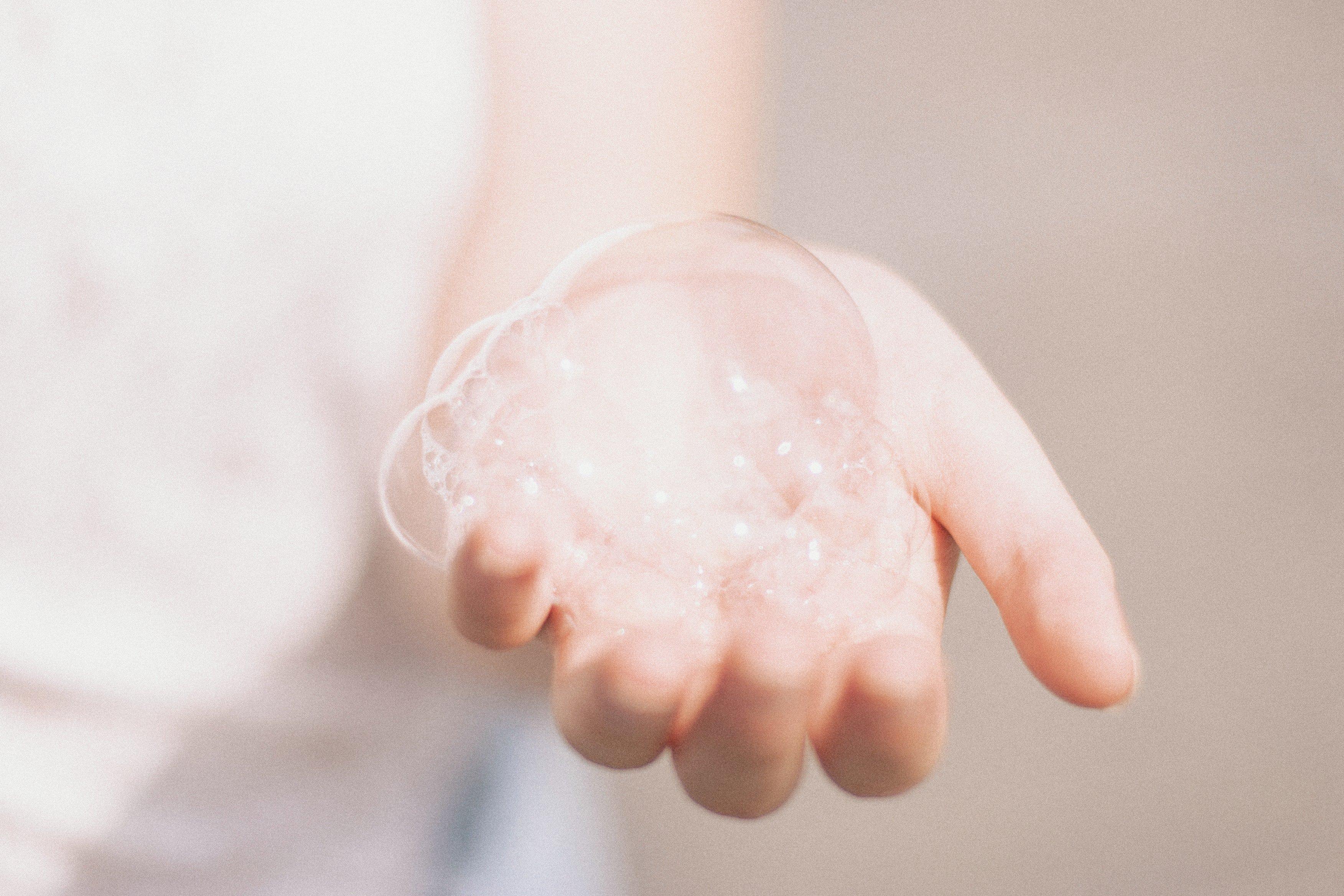 Totally White / 126 - eau de parfum
Puur voorjaar in een flesje
Snakkend naar het voorjaar op zoek gegaan naar een geur die ruikt naar voorjaar. Parle Moi de Parfum is een favoriet parfumhuis van mij en Totally White voldoet aan wat ik zoek. Zachte voorjaarsbloemen, vooral seringen, mijn favoriete bloem. Een mooie combinatie van zacht frisse voorjaarsbloemen met een licht zoetje. Heerlijke geur! Een waardige opvolger van mijn winter favoriet van dit parfumhuis; Guimauve de Noël. Prachtig verpakt ontvangen met een handgeschreven briefje. Leuk zo'n persoonlijke touch.
"gerust zijn"
December 2022 heb ik een parfum advies kado gekregen. Wat een ervaring; dwalen door mijn "geur bibliotheek" van de fietsen, banden, werkplaats van ons familie bedrijf, de 4711 op het nachtkastje van mijn oma, eerste geurtje anais anais, lelietjes van dalen die ik kreeg van mijn eerste vriendje, jasmijnstruiken op vakantie, de zee, het water van het zeilen, de grasfabriek in kortgene, het zilte van het zeeuwse; en dan hier uitkomen. bij deze geur. het is apart, steeds als ik de geur ruik ben ik "gerust gesteld", soort diep gevoel van "thuis, zelfstroom". wat een kado!
Annelies Meijers - 2022-12-24
Altijd goed
Prachtig verpakt, met fijne samples, belandde Totally white onder de kerstboom. Zo'n geur die altijd goed is: subtiele seringen, doet je denken aan het voorjaar, omhult je zachtjes.
Zacht seringenparfum
Ik vind dit parfum vooral naar seringen ruiken. Ik houd van de geur van seringen. Dit parfum is niet zo droog als En Passant en is minder fris als Highand Lilac. Het is een warme geur, die niet overheersend is. Vooral als ik het warm heb, ruik ik weer een vleug van deze parfum en dat vind ik fijn.
mevrouw mgw mans - 2020-06-29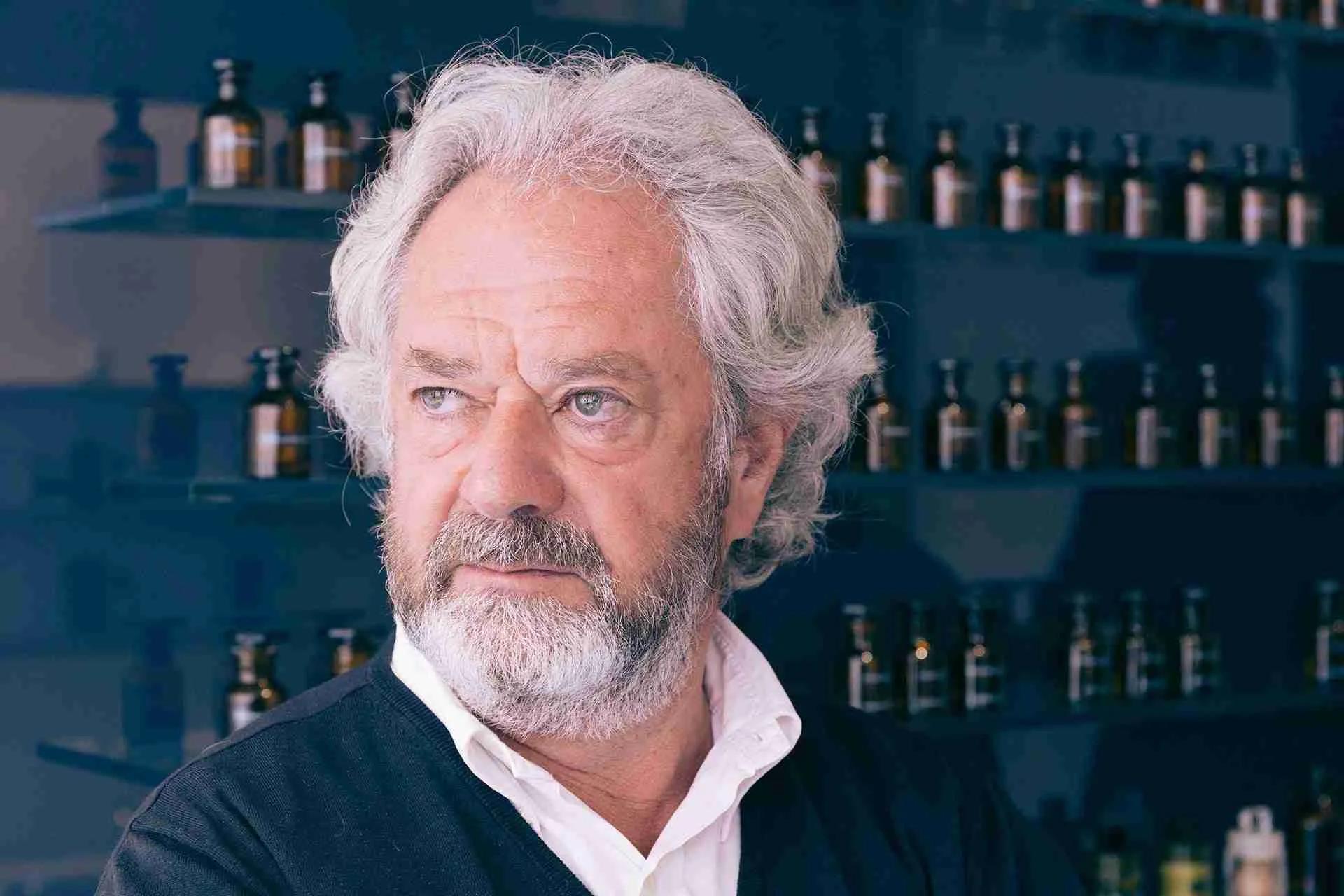 Michel Almairac
Michel Almairac is recognized as one of the world's leading perfumers. He began his long career as perfumer after joining the legendary Roure Bertrand Dupont Academy (perfumery school that is now part of Givaudan) in 1973. He was "the nose" for fashion brands such as Dior, Burberry and Gucci. And worked for Bottega Veneta and Zadig & Voltaire, among the other many brands he created perfumes for. Today, he is the owner of Parle Moi de Parfum. A brand he launched with his two sons to incorporate his own scents and style. The exquisiteness of his haute perfumes are a pleasure to smell!