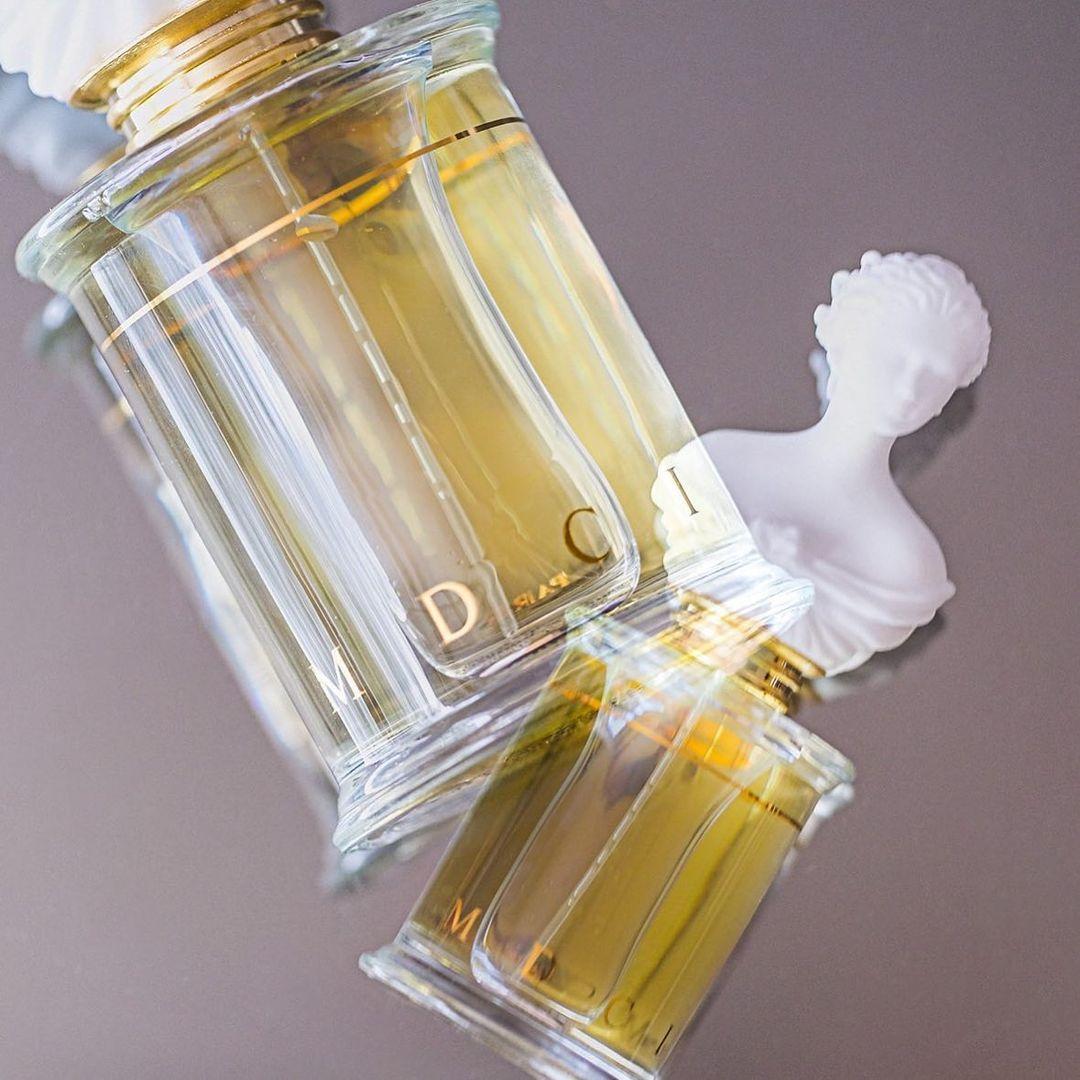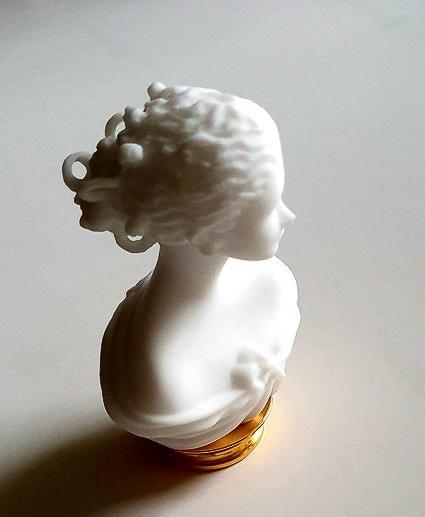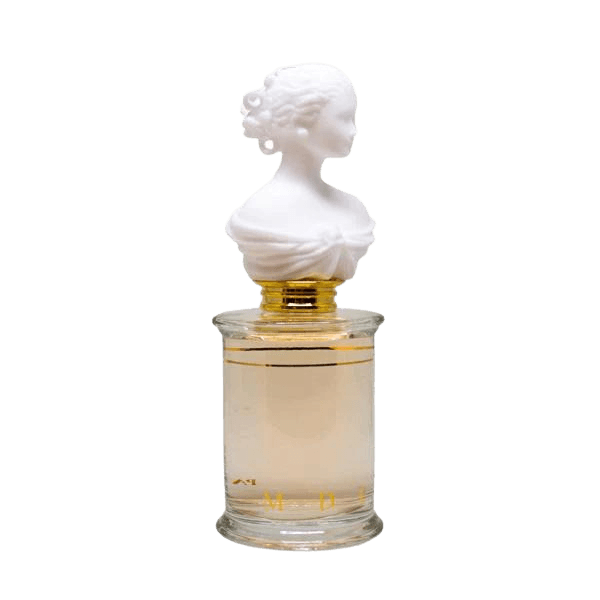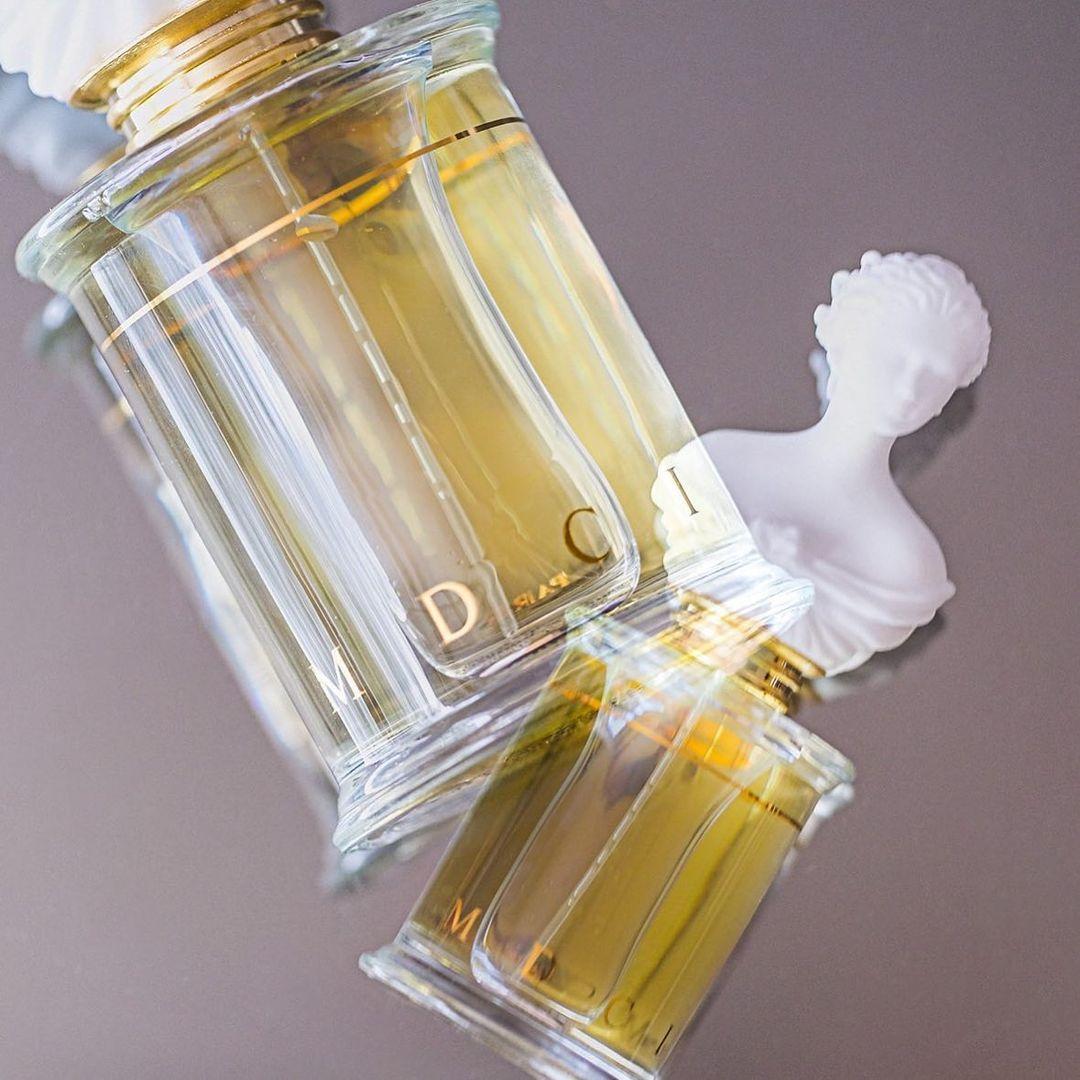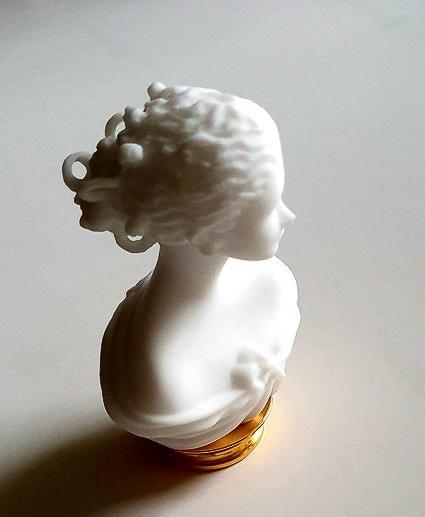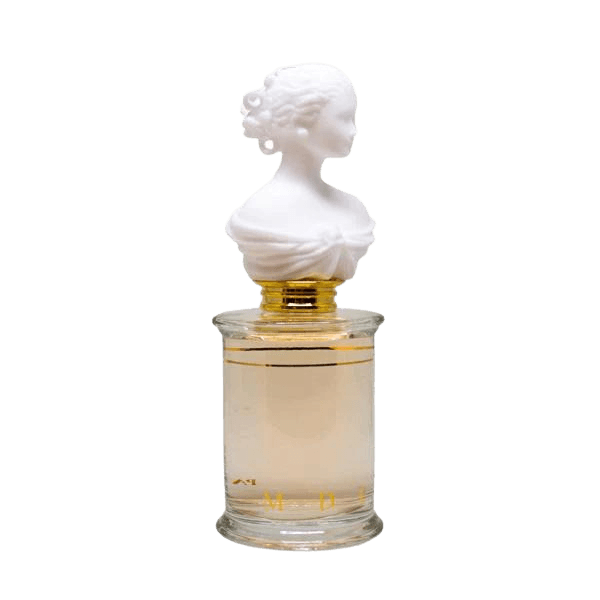 Daily worldwide shipping

Free shipping rates available

Free samples & gift wrapping
This beautiful version of Peche Cardinal Buste by MDCI with handmade stopper is a true collectors item. We will order this flask item specially for you, therefore we have a delivery lead time of 5-7 working days.
Peche Cardinal of Parfum MDCI is true seduction in a bottle, especially when you can enjoy this beauty in the unique flacon with sculpted buste top.
The narcotic tuberose is paired with coconut and ripe fruit: a warm, soft, sensual and feminine fragrance.
The romantic Péché Cardinal was made by Amandine Marie. Péché Cardinal literally means 'cardinal sin'. You cannot withstand the temptation!
Sandalwood, Lily, Davana, Peach, Plum, Cedarwood, Coconut, Musk, Tuberose, Blackcurrant
The independent House of Parfums MDCI (MDCI stands for Marchal Dessins et Créations Indépendantes) founded in 2003, is reviving the French tradition of the Art of perfume. They create rare and original perfumes, presented in unique and aesthetic bottles in collaboration with master perfumers chosen for their talent. An innovative touch to the brand is their offering of something so contrary to the mass-produced minimal designs we see nowadays: many of the bottles also come with small sculptures inspired by the Renaissance or the Ancient World, posed elegantly on a very refined cylindrical plinth that doubles as a bottle.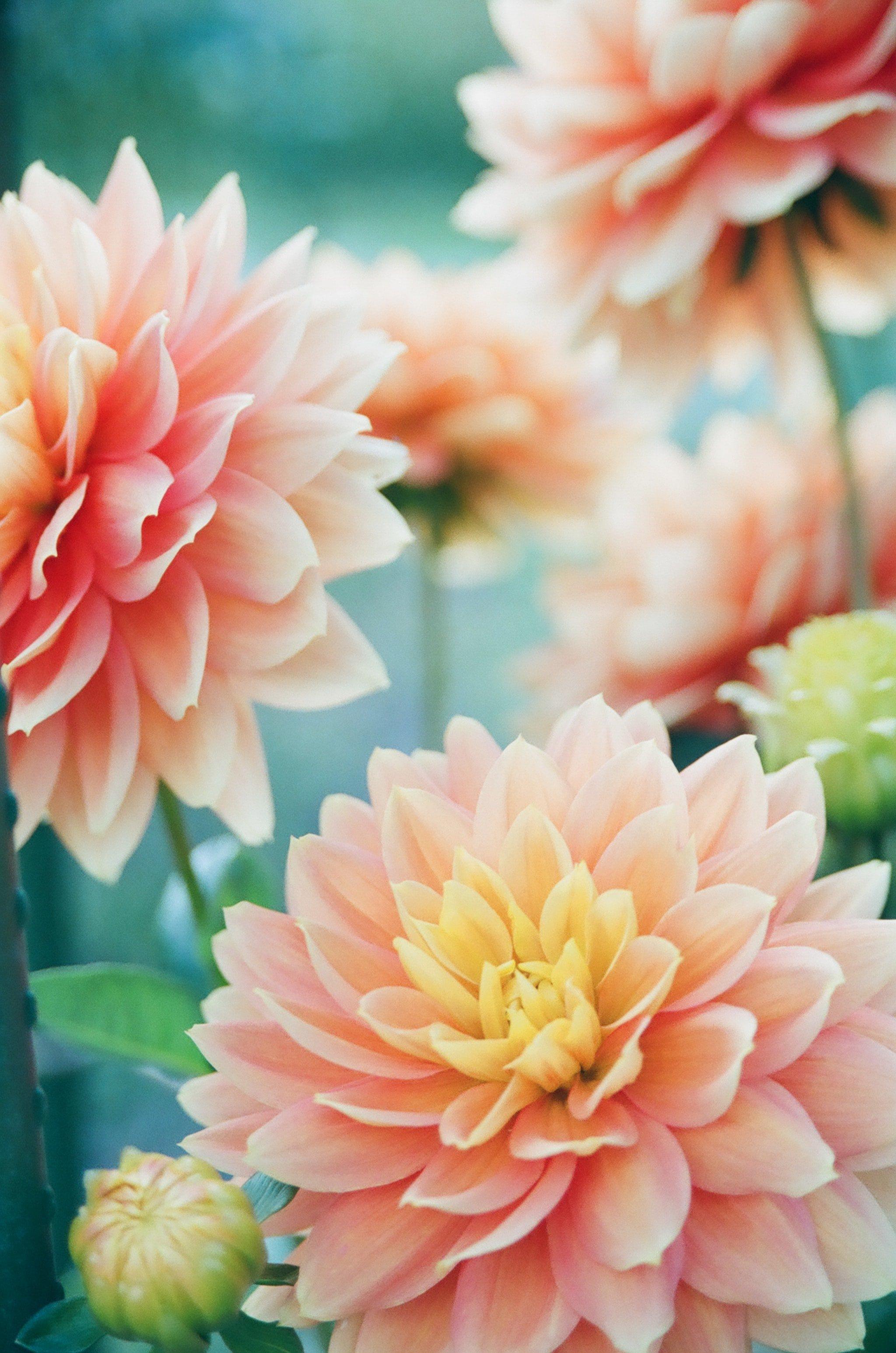 Fragrance family
Floral
Floral fragrances celebrate the delicious scent of flowers, being the richest source of inspiration for perfumers. The use of flowers in perfumes have been used since antiquity; from soft delicate flowers like freesia, muguet and blossoms, to narcotic flowers like jasmine, tuberose and gardenia... Enjoy, and smell the roses!
Amandine Marie
Perfumer Amandine Clerc Marie, well known for her rework of Chloé (2007), has been familiar in the world of perfumery as long as she can remember. The French perfumer designs lively, creative works of olfactive art that are never predictable. For MDCI, Marie created the romantic Peche Cardinal. A tropical floral with tuberose and peach; warm, soft and sensual. A fragrance that lingers on the skin that settles into a soft woody base of sandalwood and cedar.