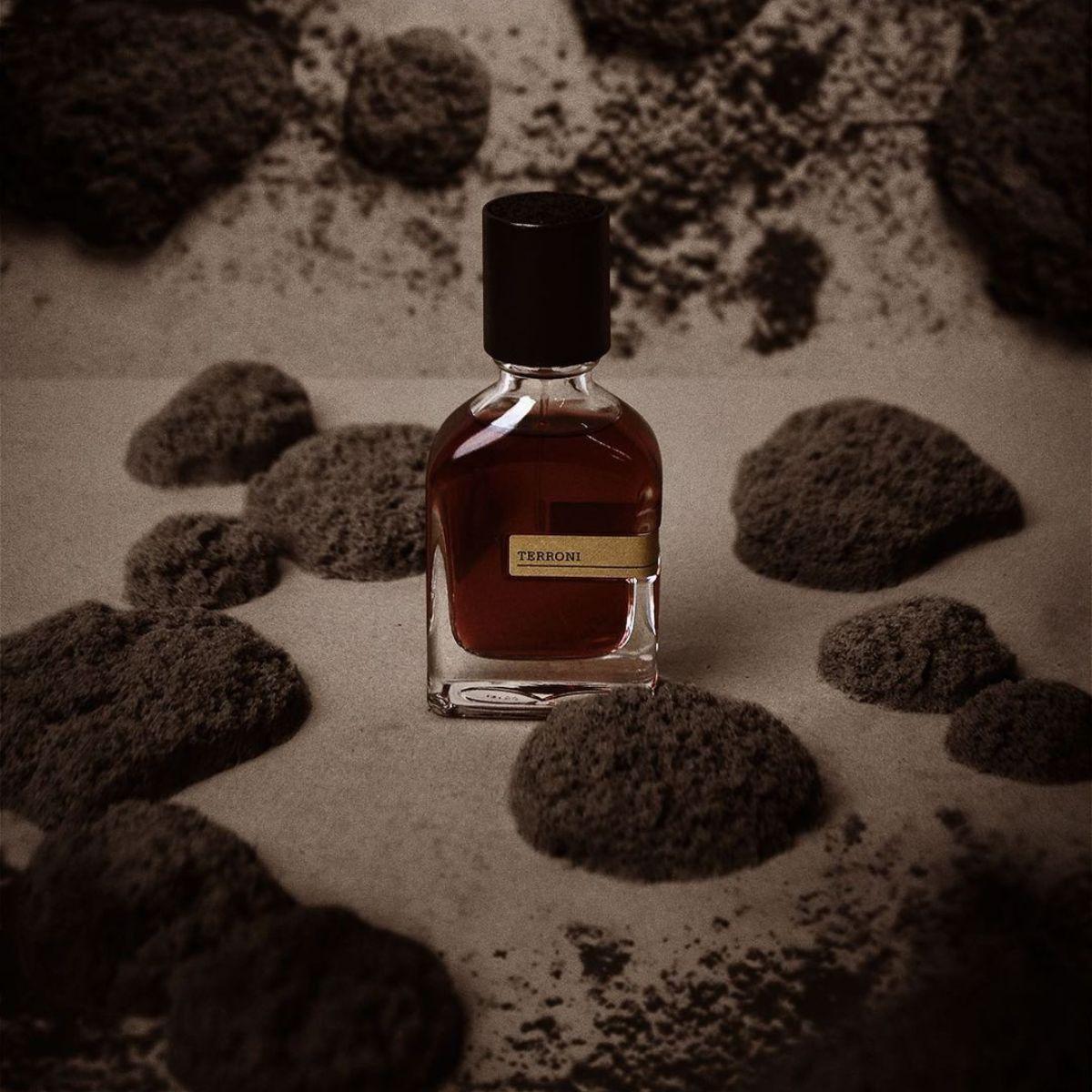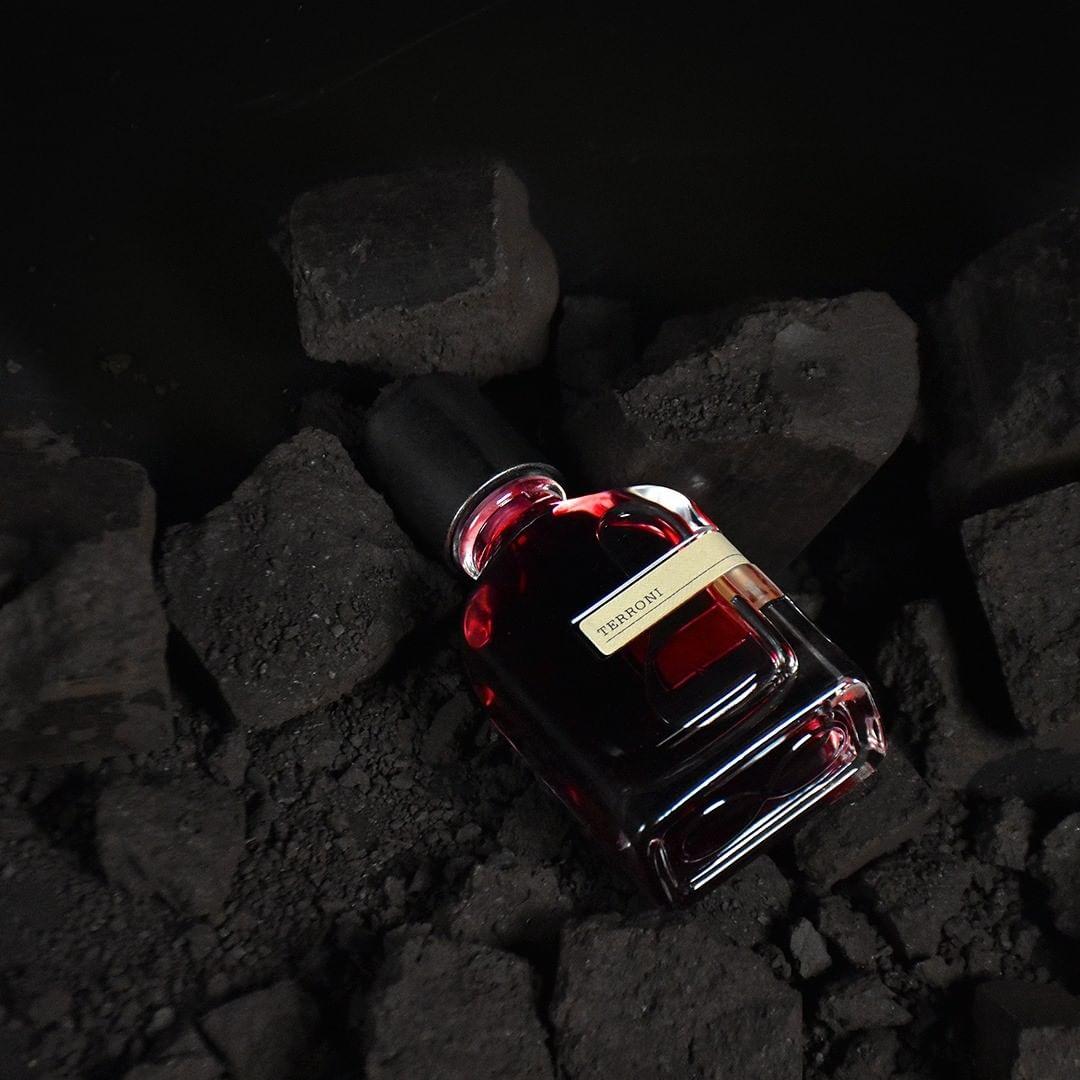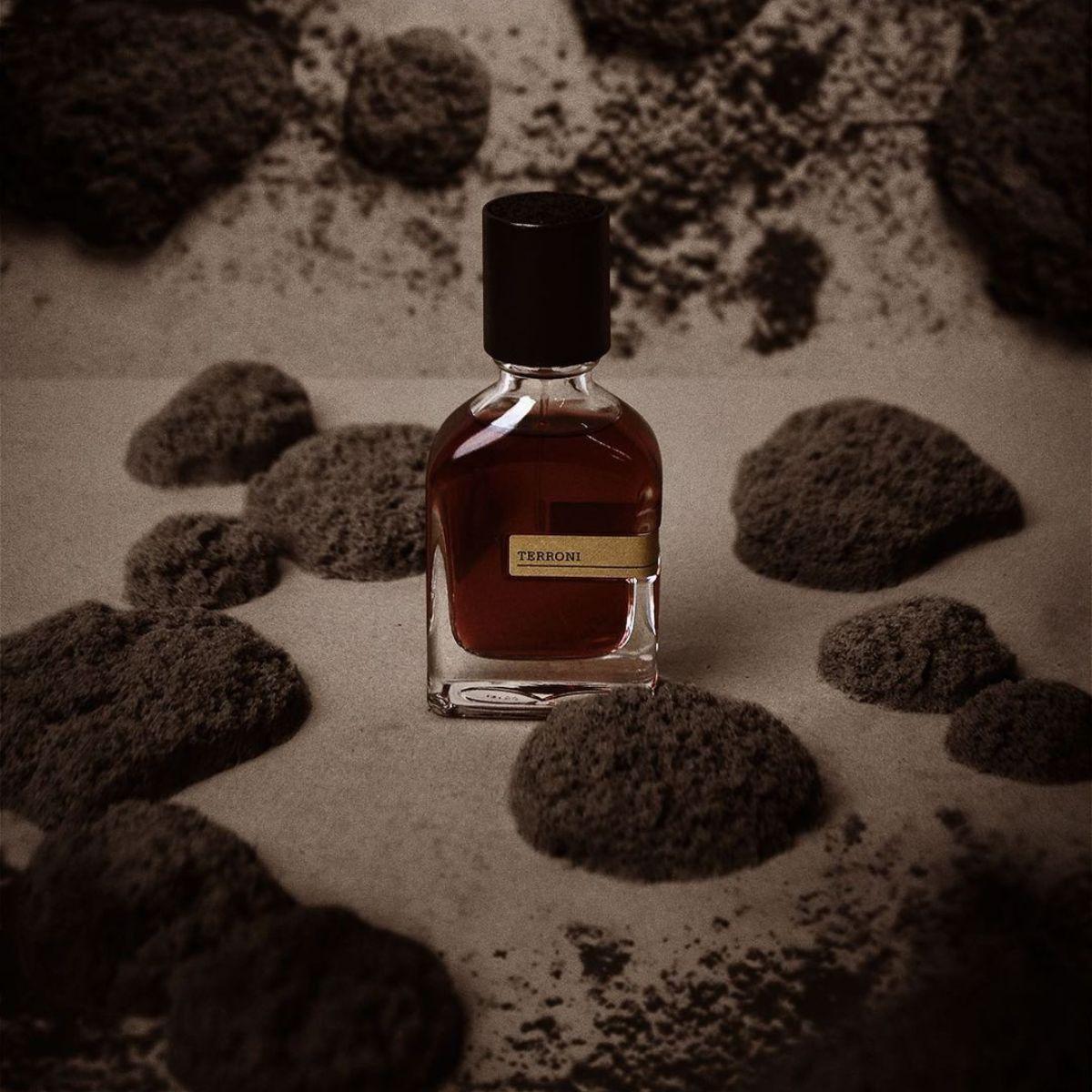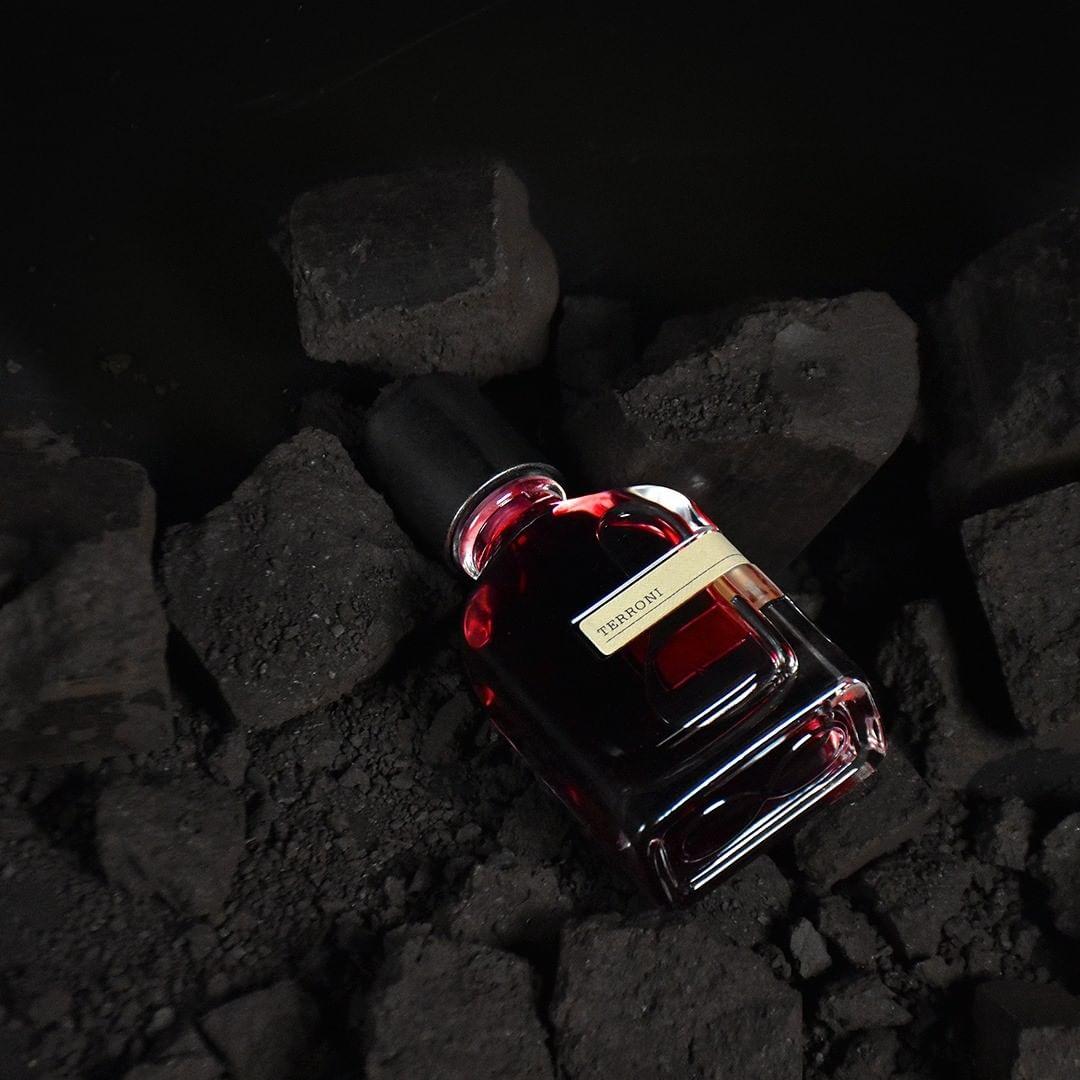 Orto Parisi
Terroni - extrait de parfum
 € 145
Unfortunately, this product is not in stock at the moment. Leave your e-mail address if you wish to be informed when it is back in stock.
Daily worldwide shipping

Free shipping rates available

Free samples & gift wrapping
Terroni by Orto Parisi is an intense, expressive and unique fragrance full of character. Unmistakably created by the signature of The Nose; Alessandro Gualtieri.
The perfumer's inspiration for Terroni: "The World began with an explosion. The terrain was created by a burning volcanic lava swallowing the surface underneath. There's something powerful and fulfilling about putting your hands in the soil, the sense of belonging to Earth. In order to develop a natural beauty one needs to bind with traditions and grow strong roots to maintain the true light of Self. The roots play a strong part in the growth and development of a character."
The cap on this perfume bottle reflects this inspiration: a gun metal case with volcanic rock inlay.
Orto Parisi by perfumer Alessandro Gualtieri a.k.a. The Nose, is his second brand, after Nasomatto. Alessandro lives and works in Amsterdam, where he makes his intriguing creations: great unusual, strong and longlasting extrait de parfums. The name Orto Parisi refers to the lush and fertile vegetable garden of his grandfather. Alessandro about Orto Parisi: "The parts of the body that carry more smell are those where more soul is collected. The strong smells have become unpleasant to us, because the excess of soul is intolerable to the extent that our innate animalism is repressed and breaking from civilization. This project is my garden I have planted, fertilized, cultivated, and harvested."
More unique creations by Orto Parisi
Fragrance family
Skanky
Skanky fragrances, you love it or hate it! Skanky perfumes have a dirty and naughty edge; they do not evoke that innocent, hygienic, clean-smelling effect, but they can be incredibly intimate and sexy. Think of (synthetic) civet, castoreum, Tonkin musk, ambergris or hyraceum, oudh and labdanum. Dare to try?
Terroni - extrait de parfum
Verrassend
Deze geweldige onderscheidende geur had ik eerder bij Skins gekocht. Maar deze is daar niet meer leverbaar, dus gaan googelen. En toen kwam ik hier bij Perfume Lounge uit. Supersnelle levering en goed verpakt. En een fantastisch mooi tasje erbij met wel hele producten erin. Wat een superverrassing en wat een GROOT verschil met wat je bij Skins erbij krijgt. Niet te vergelijken. Dus hier ga ik in de toekomst vaker bestellen. Heel erg tevreden.
Vriendelijk geholpen, mooi ingepakt en een heerlijk parfum!
Luciano Borgonovi - 2022-10-13
mysterieuze geur
Een mysterieuze krachtige geur die lijkt op de Etna-vulkaan in Italië in zijn vurige revolutie
Orto Parisi Terroni
Absoluut meesterwerk, warm, rokerig.
Mohammed Elmi - 2020-04-20
Mooie intense geur. Doet mij denken aan mijn jaren in het Midden Oosten.
Dreaming
It's run inside of the body as a dreaming drug. First time I smell it on unknown man on a long travel way on a station market, once he goes out I followed him asking the perfume name. I took a picture of it. Never forget it. Wish to get one... ❤️🌹
Terroni
Warm, intens, rokerig, aards...uniek en lekker.
Terroni
Mooie diepe geur die lang blijft hangen. Sensuele sfeer. Verschillende kleurlagen die na verloop van tijd vrijkomen. Echt een mooie ontdekking. Tip van een super mooie vrouw.
Alessandro Gualtieri
Alessandro Gualtieri is a quirky Italian perfumer, also known as The Nose. His perfumes are powerful, distinctive and unique, allowing you to experience his creativity. Gualtieri doesn't reveal the ingredients used in his creations because it's all about your own recollections!