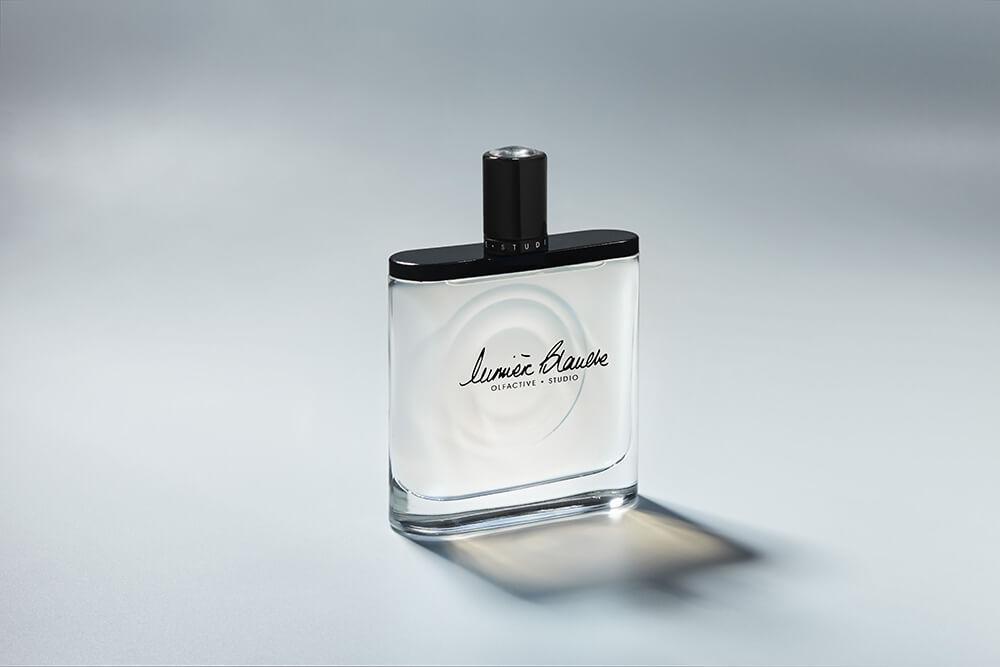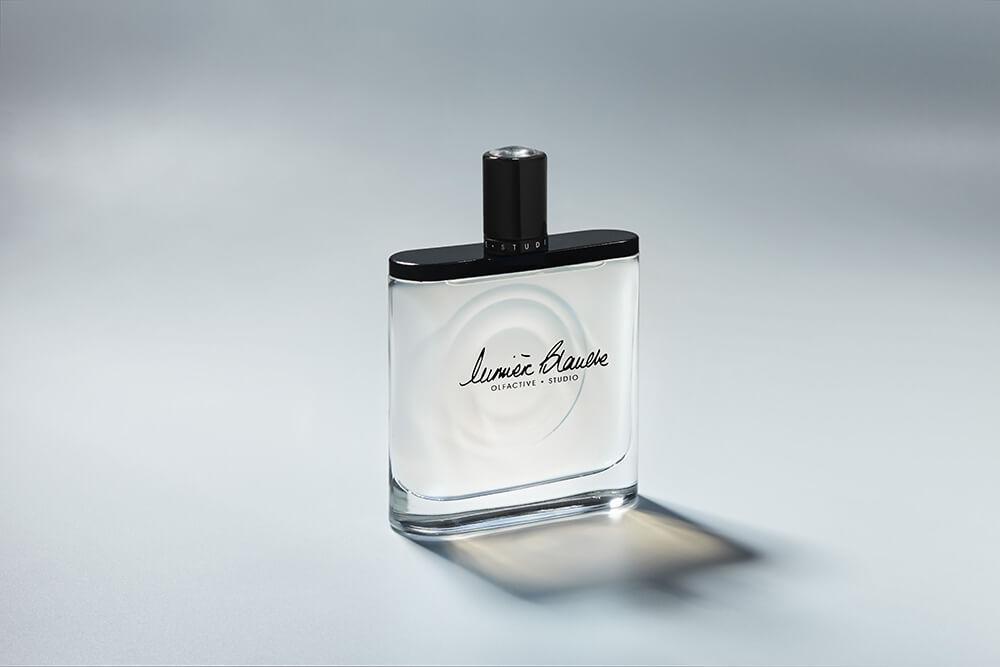 Olfactive Studio
Lumiere Blanche - eau de parfum
 € 105
Unfortunately, this product is not in stock at the moment. Leave your e-mail address if you wish to be informed when it is back in stock.
Daily worldwide shipping

Free shipping rates available

Free samples & gift wrapping
Lumière Blanche by Olfactive Studio is an iris fragrance with a twist, cardamom, star anise and sandalwood give this fragrance a special touch. Transparent, airy and comfortable.
Olfactoria's Travels about Lumière Blanche: "The whole perfume gives an impression of weightless warmth and soft tenderness. Its milky, spicy and creamy aspects trigger regressive impulses in me. I dream of warm beds, soft blankets, comfy pillows and leaving the world outside to hurtle on it it's mad pace, giving me space to breathe and be content in my very own cocoon, with just a book and a cup of tea. (Detail on the side: I adore the fact that this perfume is milky white, not clear, that visual correlation to the scent, makes the experience with this perfume perfect for me.) The sandalwood in the base is what remains for hours, creamy, milky and warmly spicy until the end (about eight hours later), Lumière Blanche is a delightful, non-edible comfort scent that never overwhelms, but gently cushions with its understated presence. It has radiance and a good sillage, but feels airy and light."
Quotevan Bois de Jasmin: "What I feel above all is just pleasure. As I press my nose into my wrist, I notice a comforting warmth from the perfume's blend of spices, almonds and sandalwood."……. If you enjoy milky-woody perfumes like Frédéric Malle L'Eau d'Hiver, but crave a more exotic twist, Lumière Blanche will be a great discovery."
Cinnamon, Cardamom, Sandalwood, Star anise, Almond, Cashmeran, Cedarwood, Orris, Musk, Tonka beans
Where contemporary, artistic photographers and talented perfumers meet for a cross-fertilization of their work, under the inspiring leadership of Céline Verleure. Photography and scent both capture a moment and revive your memories. This collaboration results in a sensory and poetic relationship between image and perfume. The scents are born from the inspiration that the noses draw from photographs. The result: a beautiful line-up of fragrances, all elegant, stylish, and modern.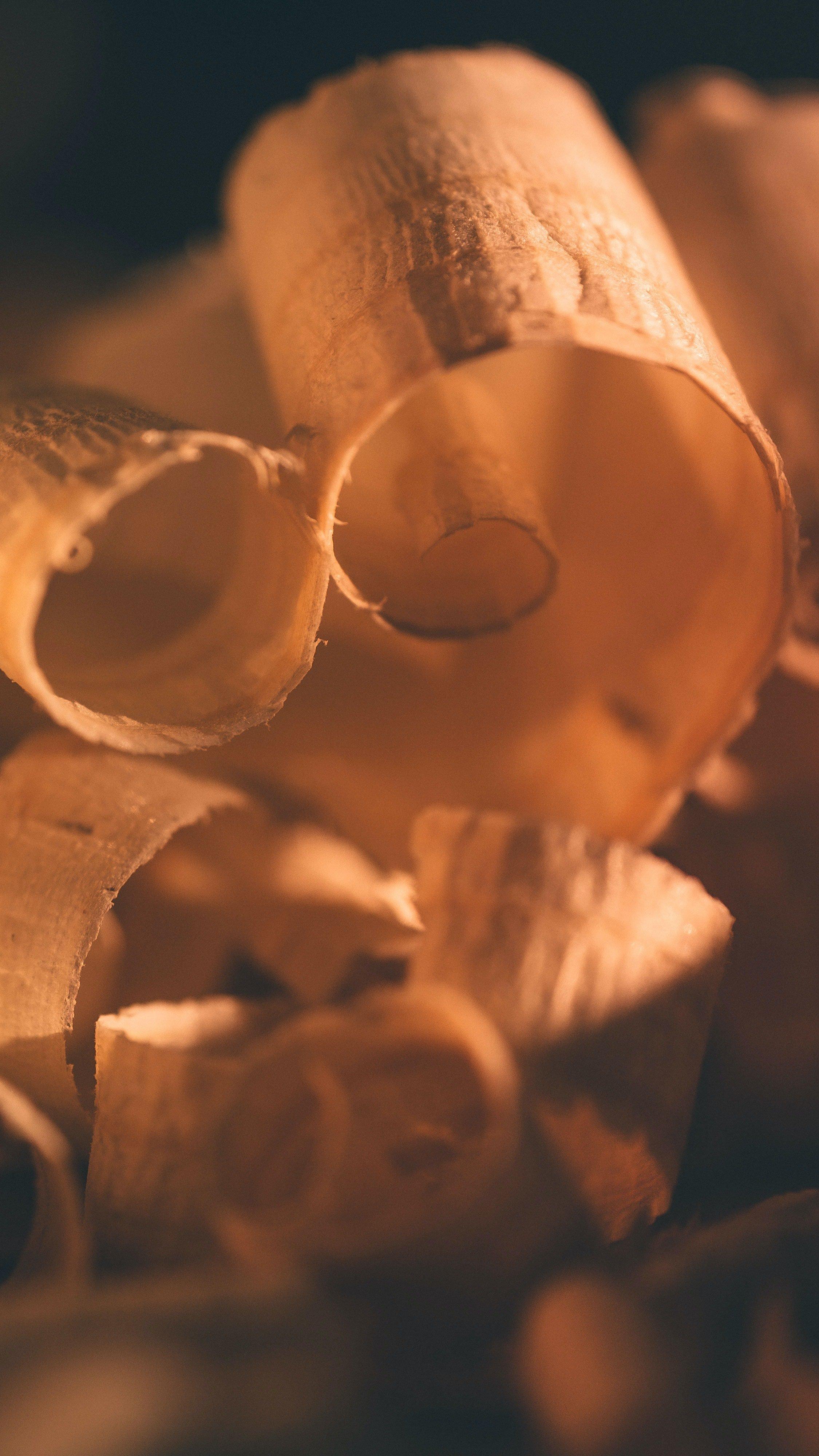 Fragrance family
Woody
Woody fragrances are full of character and indeed very woodsy. They can be warm, soothing and creamy, but also dry and spicy. Key ingredients are cedar wood, patchouli, sandalwood and/or vetiver. Oudh (agarwood), Palo Santo and guaiac wood have also joined the perfumer's palet, just like the fantastic synthetics such as Javanol or Iso-E-Super.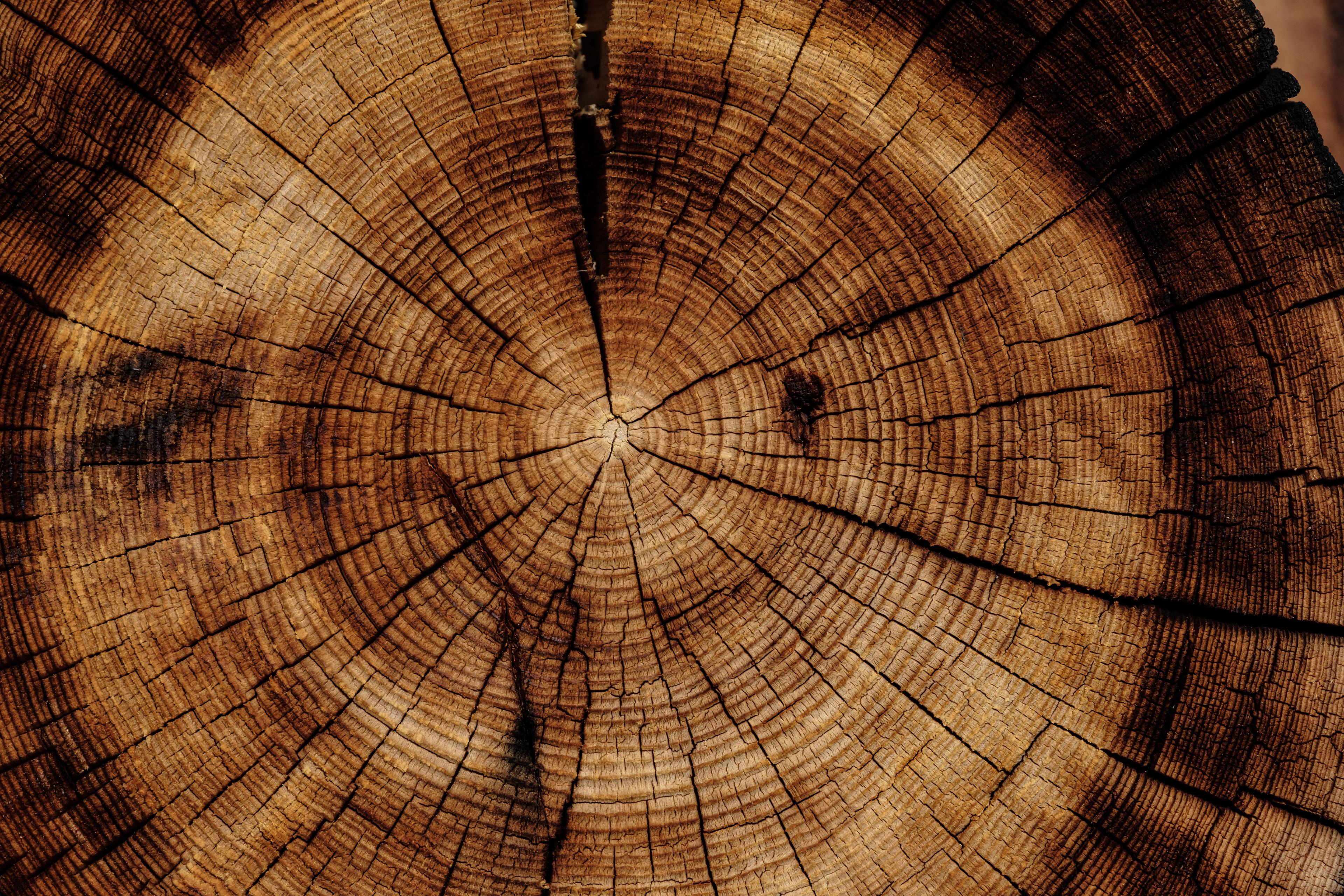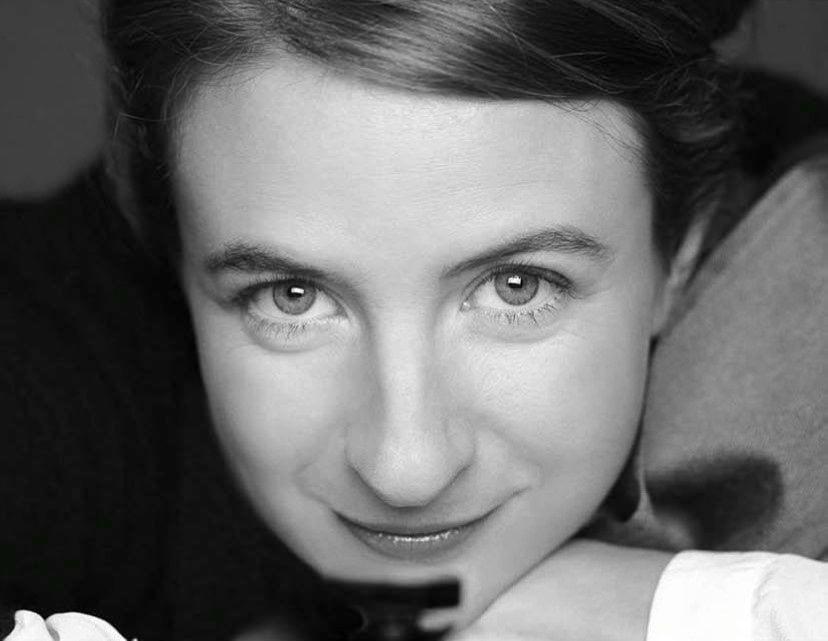 Sidonie Lancesseur
During an internship at Robertet in Grasse, Sidonie Lancesseur found her calling as a perfumer. She enjoyed the perfumer training ISIPCA in Versaille and started as an assistant perfumer in 2004. Two years later, she worked under the supervision of
Michel Almairac
, a master perfumer, who taught her the ropes of short formulas. Sidonie Lancesseur's style is characterized by elegant, simple and natural perfumes. Sidonie has created a number of very well-received niche fragrances, including Frapin's 1270 and L'Humaniste, Olfactive Studio's Lumiere Blanche and Straight to Heaven by By Kilian.