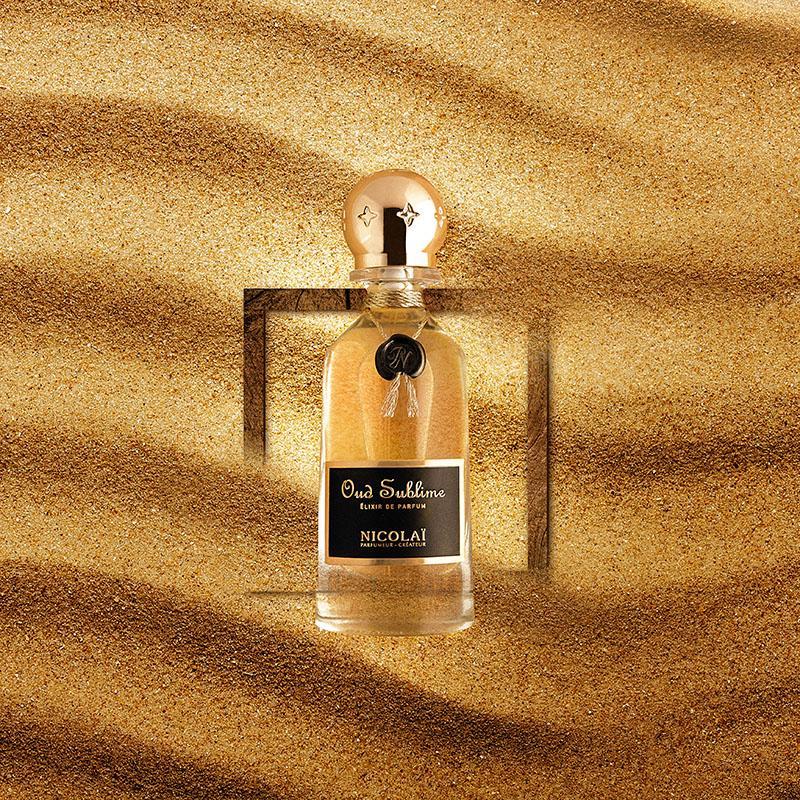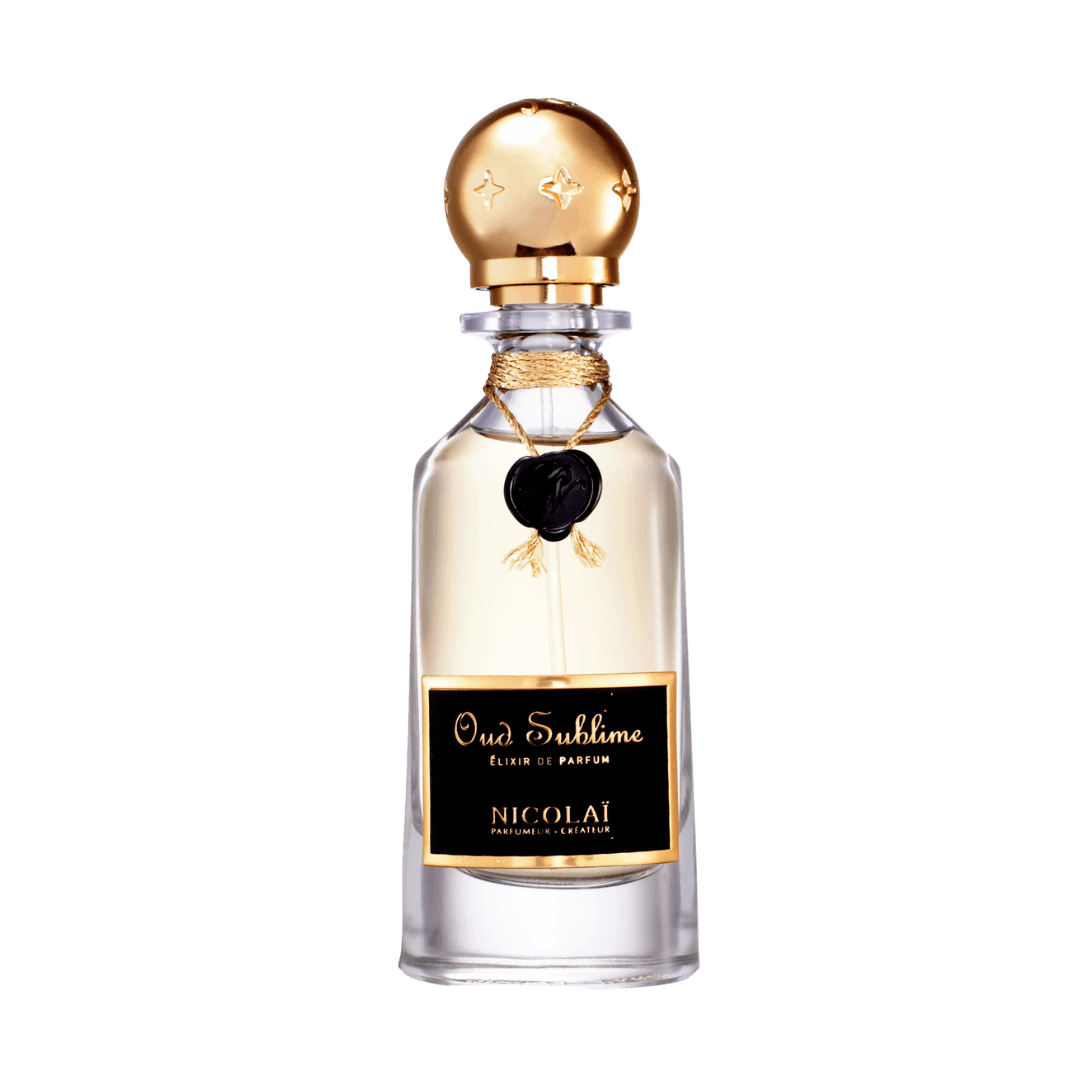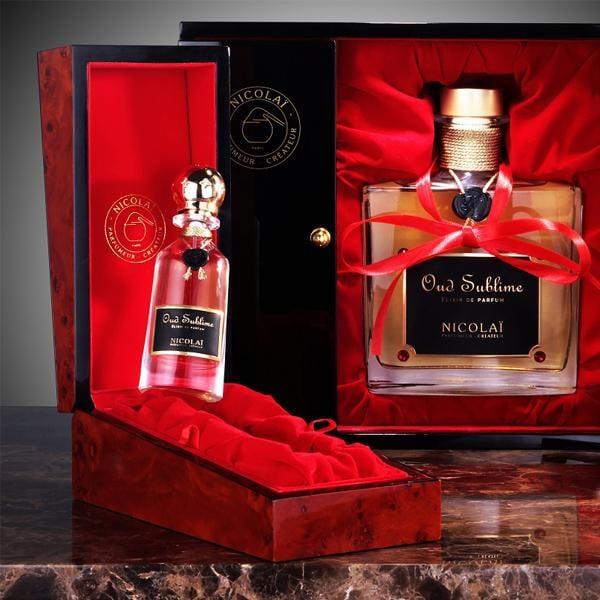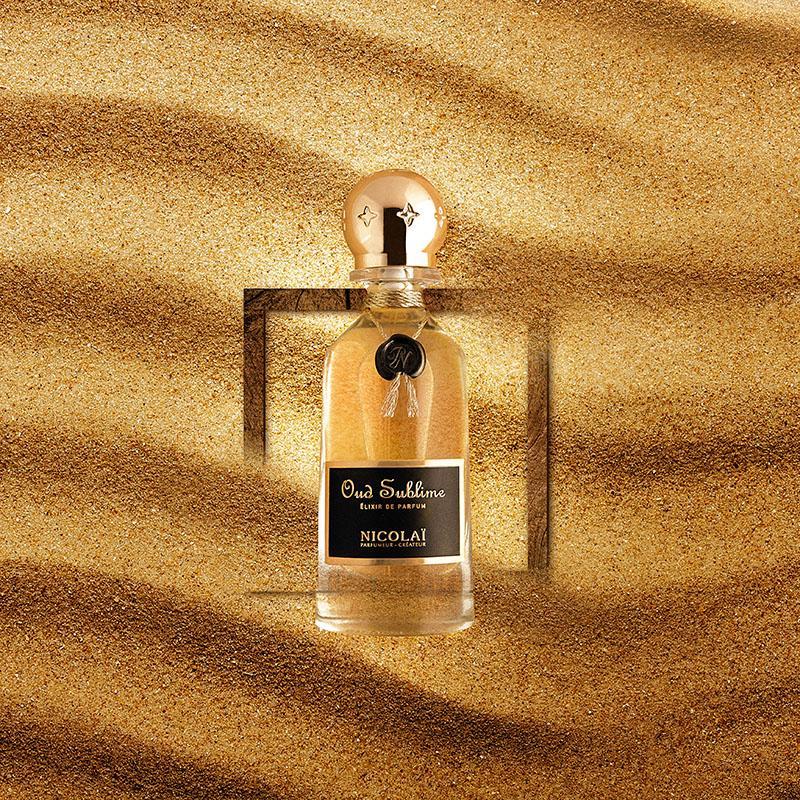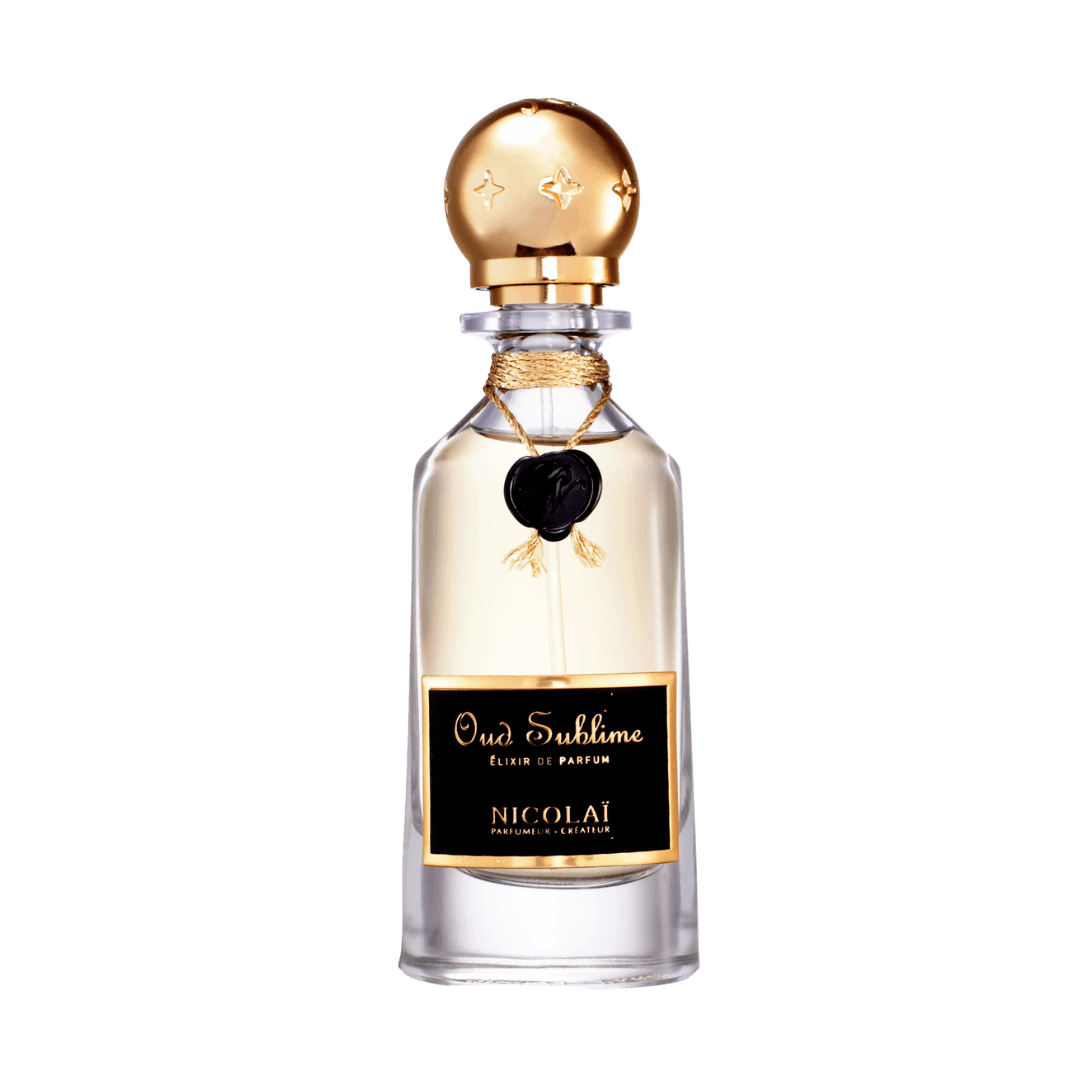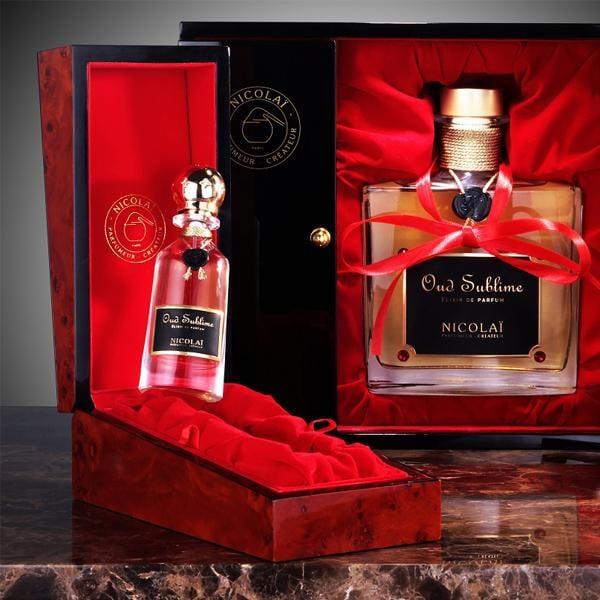 Daily worldwide shipping

Free shipping rates available

Free samples & gift wrapping
Oud Sublime by Nicolai Paris is a full oriental oudh fragrance, powerful, and seductive. This extrait is beautifully made and carries an abundance of French elegance.
The top of Oud Sublime has a delightful, earthy rose and a strong note of patchouli. The oud from Cambodia dominates and is accompanied in the base by incense and styrax.
Patricia de Nicolai about her inspiration: "I love the people of the Middle East because they cannot live without fragrance. If fragrance has become one of the most important rituals of our daily life, it is thanks to the Arabian culture. Without Middle Eastern culture, perfume would never have known such freedom of expression. Chemicals discoveries of the late 19th century pushed the fragrances towards a most western signature but with the new millennium, we are now witnessing a great influence of the original Arabian tastes.
The agarwood essential oil, which is very complex, has been used for centuries within Arabian houses but also directly on the body, sign of purification. For us Westerners, this woody-leather note, very powerful, did not reach our normal olfactory standards. But thanks to globalization, it's now natural to find this raw material standing in our creation labs.
The multifaceted note or agarwood is infinite. Old Sublime was elaborated without any limitation or price. It's a fragrance of extremely rich or natural essences. For the top notes, I wanted the fragrance to be like a glass or deluxe vintage Cognac. Rose, coriander, artemesia and davana are gravitating next to the most important note of the fragrance which is natural agarwood from Cambodia combined with patchouli, incense and styrax ".
Incense, Ambrette Seed, Styrax, Amber, Coriander, Davana, Artemisia, Cedarwood, Musk, Oudh, Patchouli, Rose
Patricia de Nicolaï is no stranger to haute perfumery, being a direct descendant of Pierre Guerlain. She builds on a tradition of excellence in perfumery, making use of the most valuable raw materials with a chic personal recognizable style. Her perfumes are contemporary classic, chic and with French elegance. We are truly happy that Patricia de Nicolai started her own independent haute parfum brand in 1989: Nicolaï Paris.
Fragrance family
Woody amber
The best of woody scents combined with the warmth of the oriental scent family. Here flowers do not play a leading role, but wood notes dominate. Take sandalwood accompanied by patchouli for an earthly character.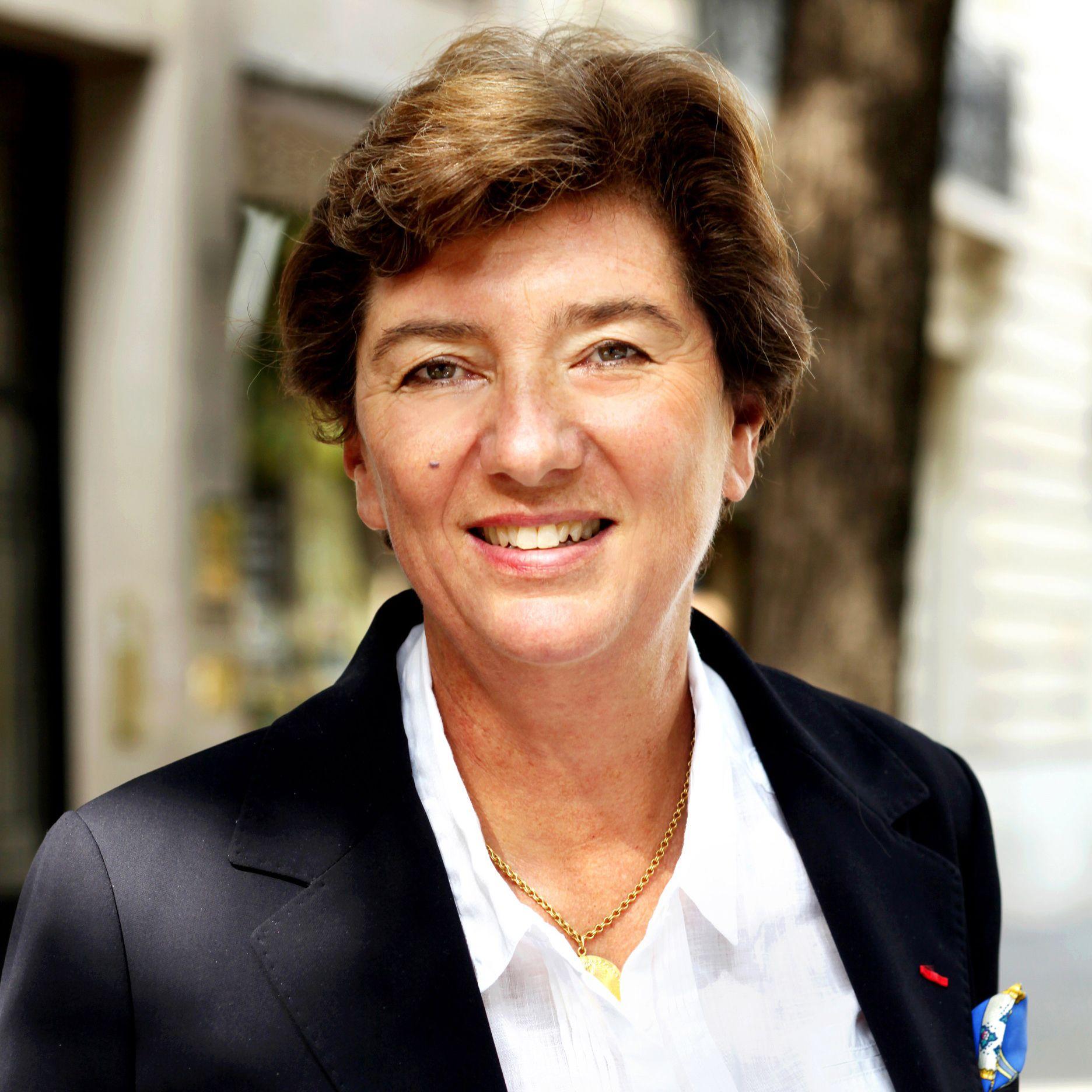 Patricia de Nicolai
As a female pioneer in the niche perfumery, Patricia de Nicolaï took the courageous decision in 1989 to start her independent perfume house Nicolaï. It builds on a tradition of elegant French perfumery, using refined natural raw materials with a chic personal style. Because of her striking creativity and craftsmanship, Patricia became the first woman to receive the Best International Perfumer award in 1988 and was awarded the French Legion d'Honneur for her enchanting Number One creation. Her New York perfume was rated 5 stars by Luca Turin as 'one of the greatest fragrances in history'.