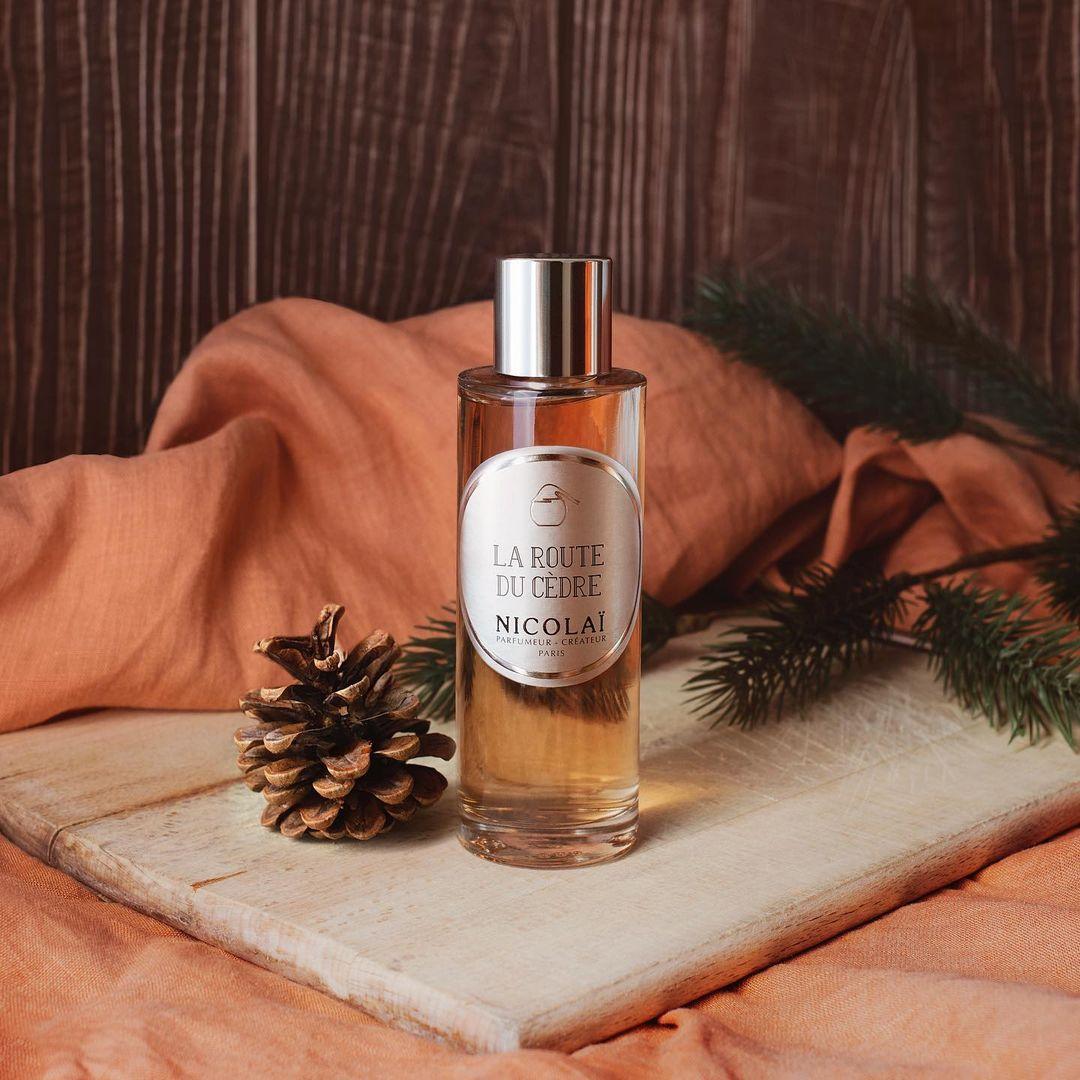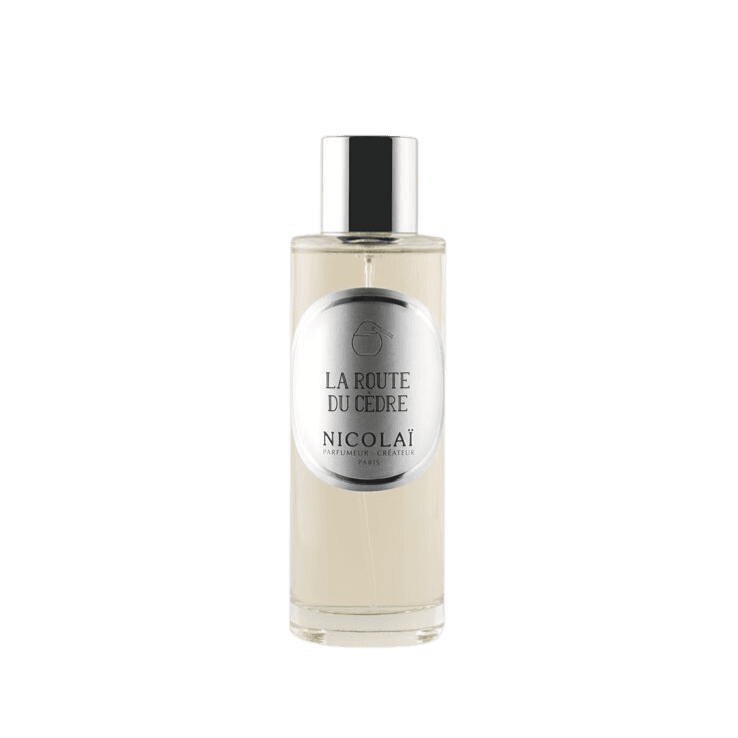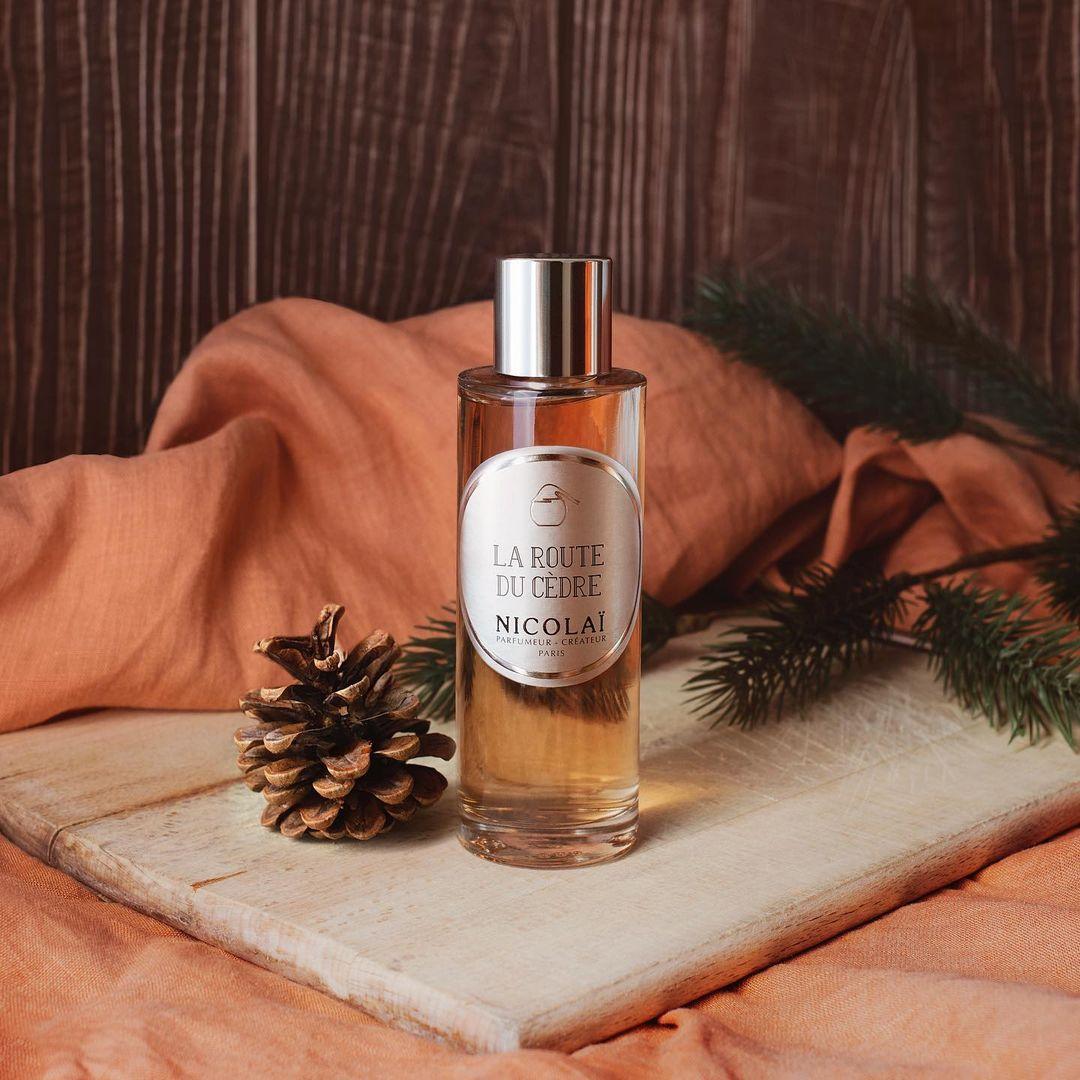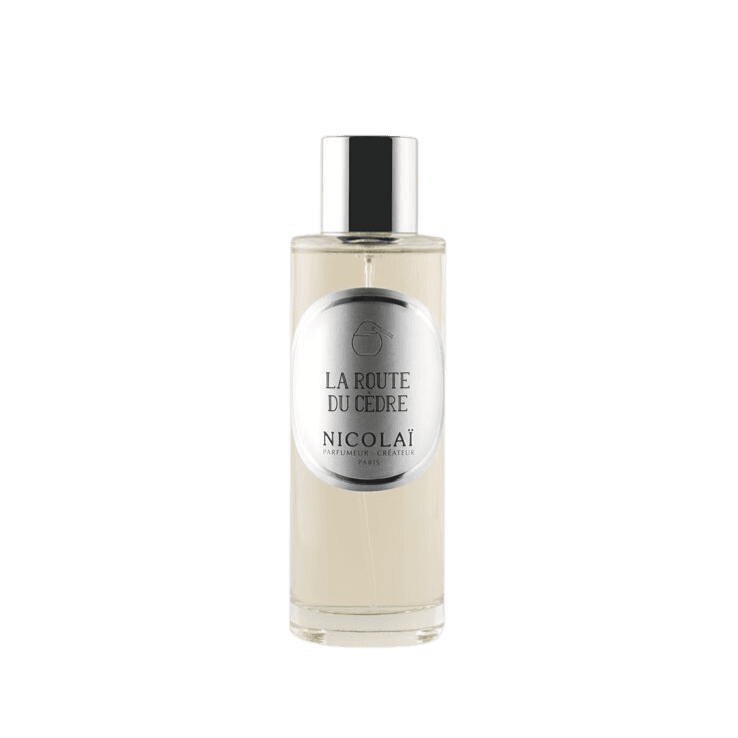 Daily worldwide shipping

Free shipping rates available

Free samples & gift wrapping
Room spray with the fresh, aromatic scent of cedarwood, pine, and geranium.
Lovely woody and comforting.
Take a trip to Virginia and feel the essence of the cedar tree! What a wonderful pleasure! Combined with Siberian pine and exotic pelargonium, La route du cèdre is a powerful scent sensation which will make your blood run hot and cold.
The room spray delicately perfumes your interior. It can be used to perfume a room, a dressing room or the inside of a luggage. Spray at a distance of between 30 and 40 cm from your tissues.
Cedarwood, Pine, Geranium
Patricia de Nicolaï is no stranger to haute perfumery, being a direct descendant of Pierre Guerlain. She builds on a tradition of excellence in perfumery, making use of the most valuable raw materials with a chic personal recognizable style. Her perfumes are contemporary classic, chic and with French elegance. We are truly happy that Patricia de Nicolai started her own independent haute parfum brand in 1989: Nicolaï Paris.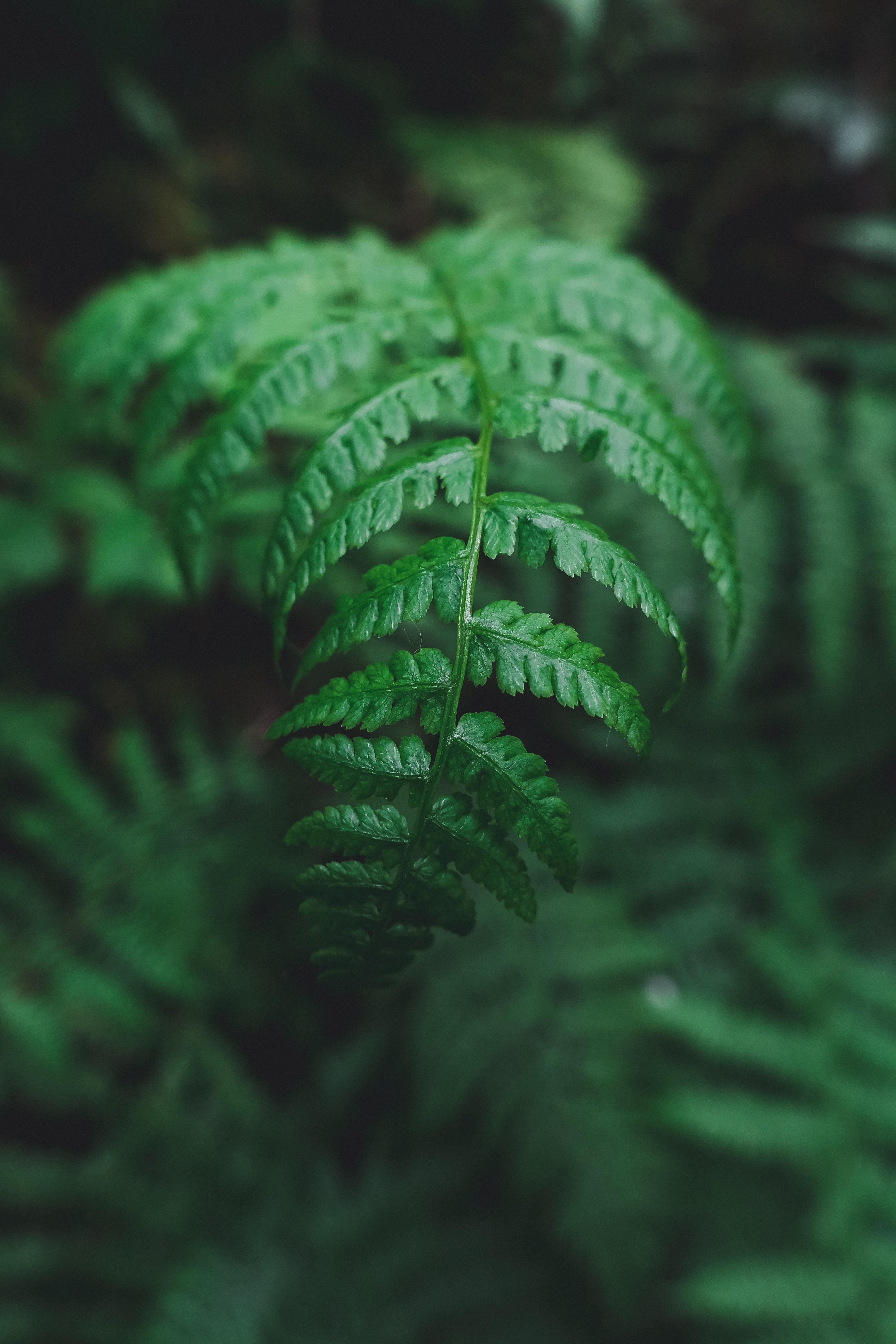 Fragrance family
Fougere
A traditional fougère is characterized by citrus top notes, an aromatic heart of lavender, roses or geranium that lay on a bed of oak moss and hay smelling coumarin. The name Fougère stems from the original perfume Fougère Royale, created in 1882 by the iconic perfumer Houbigant. As Houbigant said at the time, "if God had given ferns a scent, they would have smelled like Fougère Royale."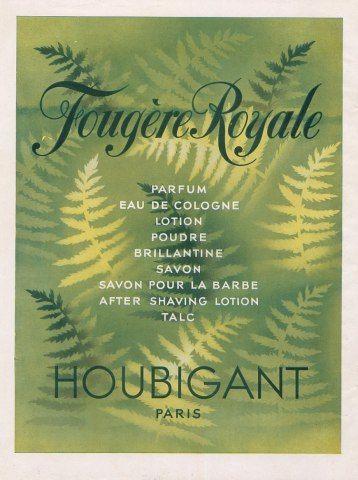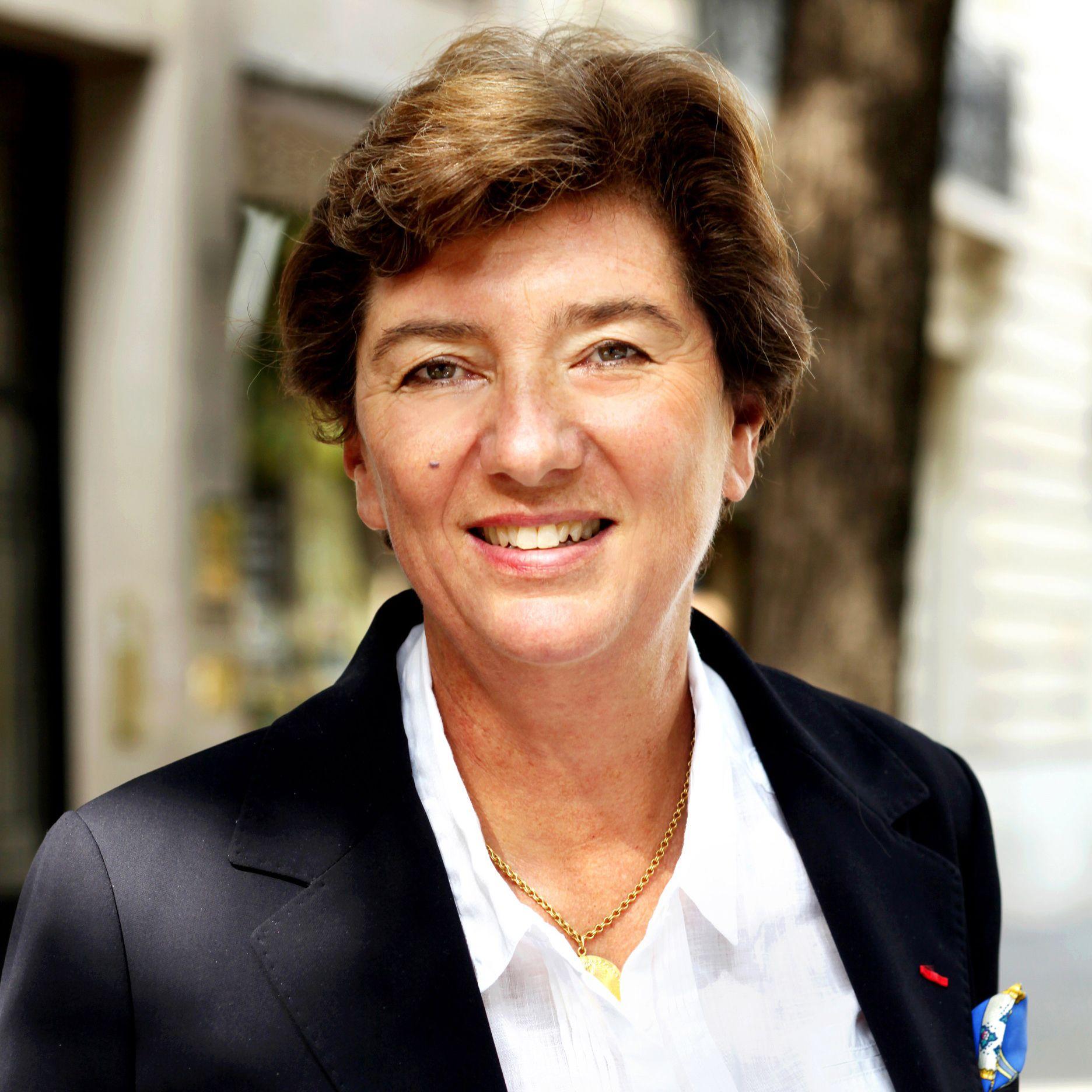 Patricia de Nicolai
As a female pioneer in the niche perfumery, Patricia de Nicolaï took the courageous decision in 1989 to start her independent perfume house Nicolaï. It builds on a tradition of elegant French perfumery, using refined natural raw materials with a chic personal style. Because of her striking creativity and craftsmanship, Patricia became the first woman to receive the Best International Perfumer award in 1988 and was awarded the French Legion d'Honneur for her enchanting Number One creation. Her New York perfume was rated 5 stars by Luca Turin as 'one of the greatest fragrances in history'.