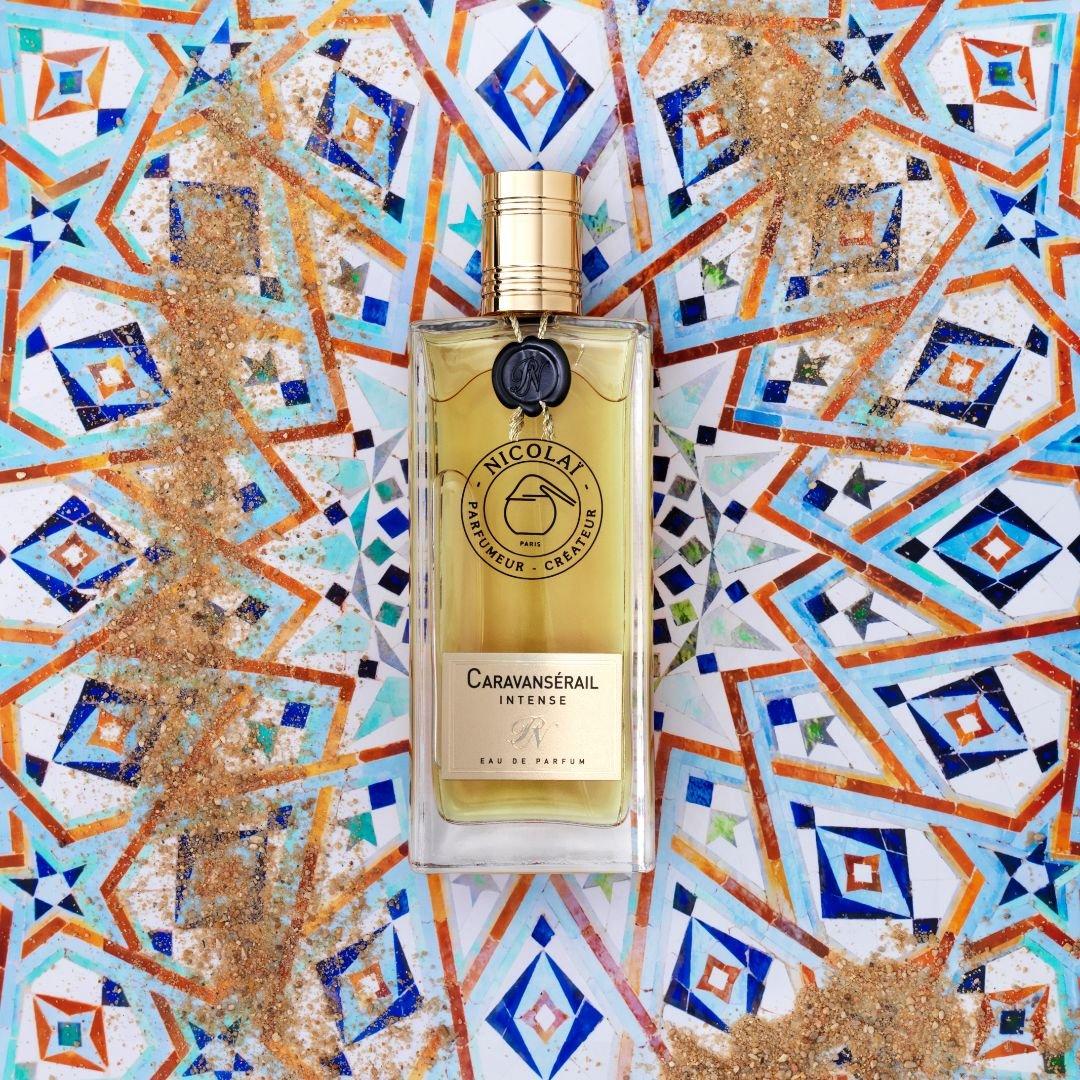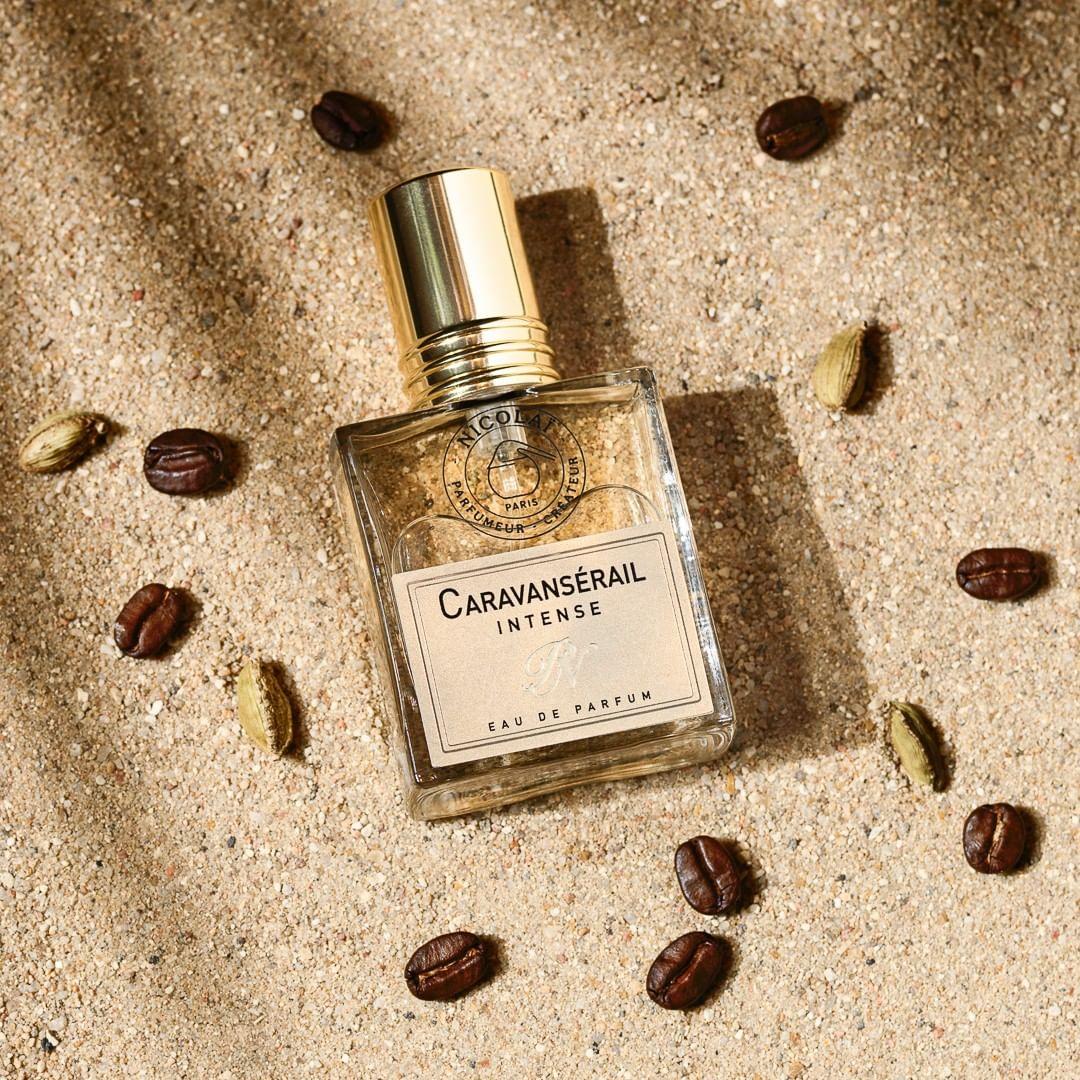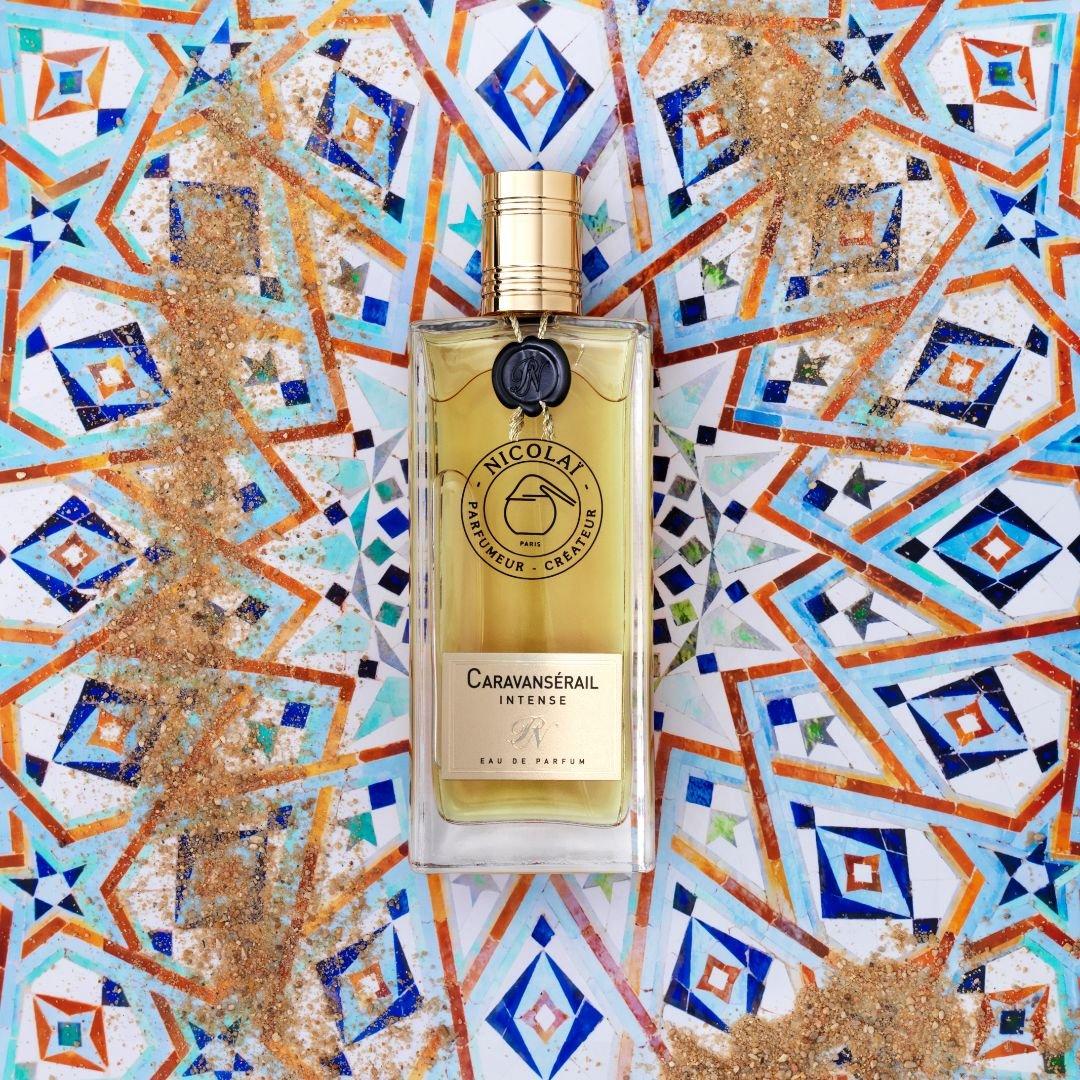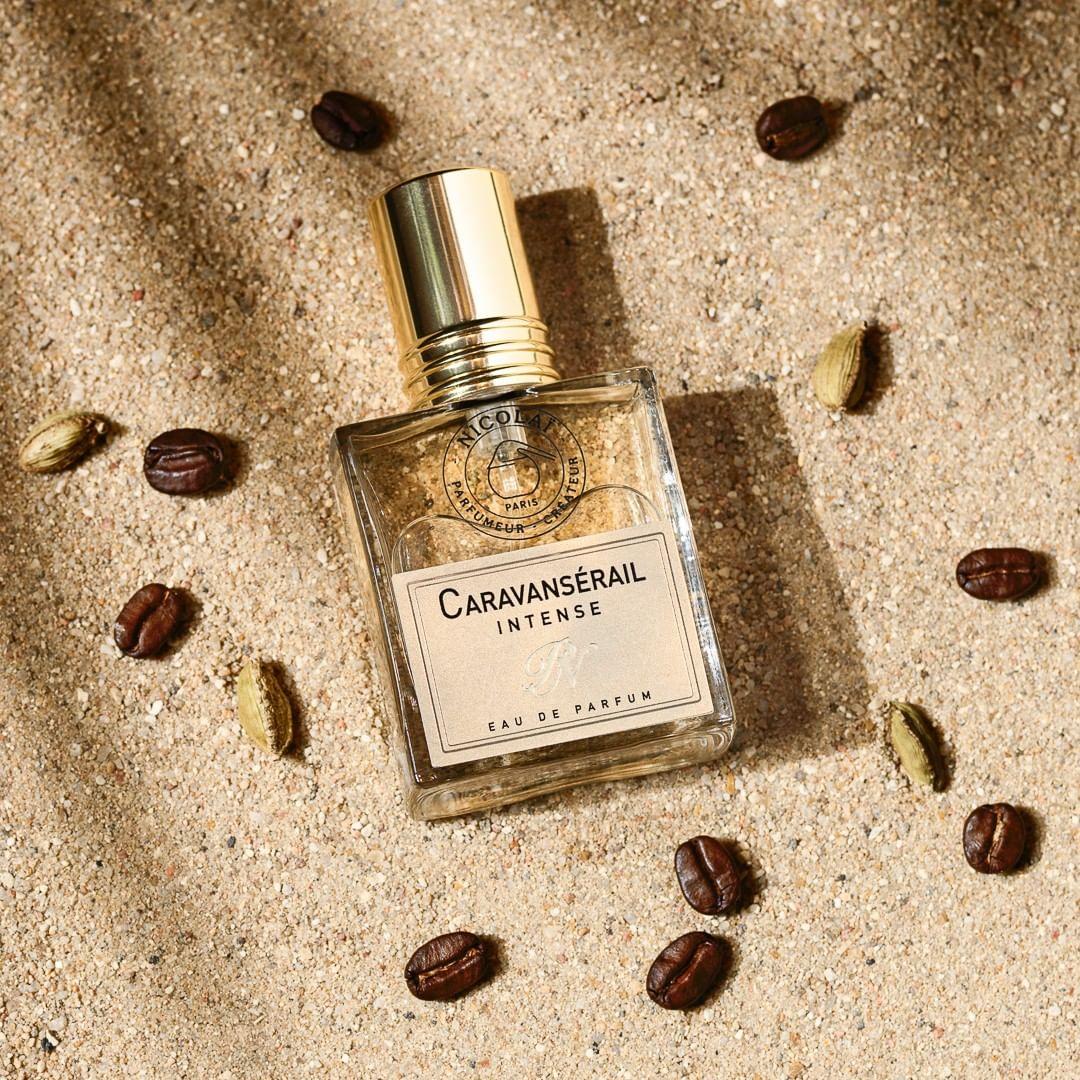 Daily worldwide shipping

Free shipping rates available

Free samples & gift wrapping
Caravansérail Intense is Patricia de Nicolai's fragrant interpretation of adventurous travels. Close your eyes and imagine yourself in the hot desert among traders and travelers on the Silk Road, experiencing the dusty heat and new encounters with spices and exotic ingredients.
It is warm, enveloping spicy fragrance centered around coffee, cardamom and amber. Fruity notes of plum and raspberry, plus the comforting sweetness of vanilla and tonka add a happy vibe.
Cinnamon, cloves, sandalwood and patchouli provide an intense warm woody oriental base.
Beautifully developing on your skin and very longlasting, Caravansérail Intense joins you on your scented daily travels.
Did you know?
– The fragrance was inspired by the coffee people drink in the Middle East which is a combination of Arabica seeds and different spices like cardamom, clove, and sometimes saffron.
– A caravanserai was a roadside inn, centuries ago, where travellers called « caravaners » could rest safely and recover from the day's journey, especially across the network of trade routes covering Asia and Southeast Europe, like the famous Silk or Spice route.
Cinnamon, Cardamom, Sandalwood, Amber, Immortelle, Clove, Plum, Raspberry, Coffee, Patchouli, Tonka beans, Vanilla
Patricia de Nicolaï is no stranger to haute perfumery, being a direct descendant of Pierre Guerlain. She builds on a tradition of excellence in perfumery, making use of the most valuable raw materials with a chic personal recognizable style. Her perfumes are contemporary classic, chic and with French elegance. We are truly happy that Patricia de Nicolai started her own independent haute parfum brand in 1989: Nicolaï Paris.
Fragrance family
Gourmand
Gourmand fragrances are sweet, tempting and mouthwatering. Just as much we enjoy eating sweets, perfumers are inspired by the addictive character of the almost edible notes. Gourmand is the collective name for sweet delicacies. Think of chocolate, hazelnut, vanilla, coffee, caramelized sugar, bubblegum or licorice, yummmmm.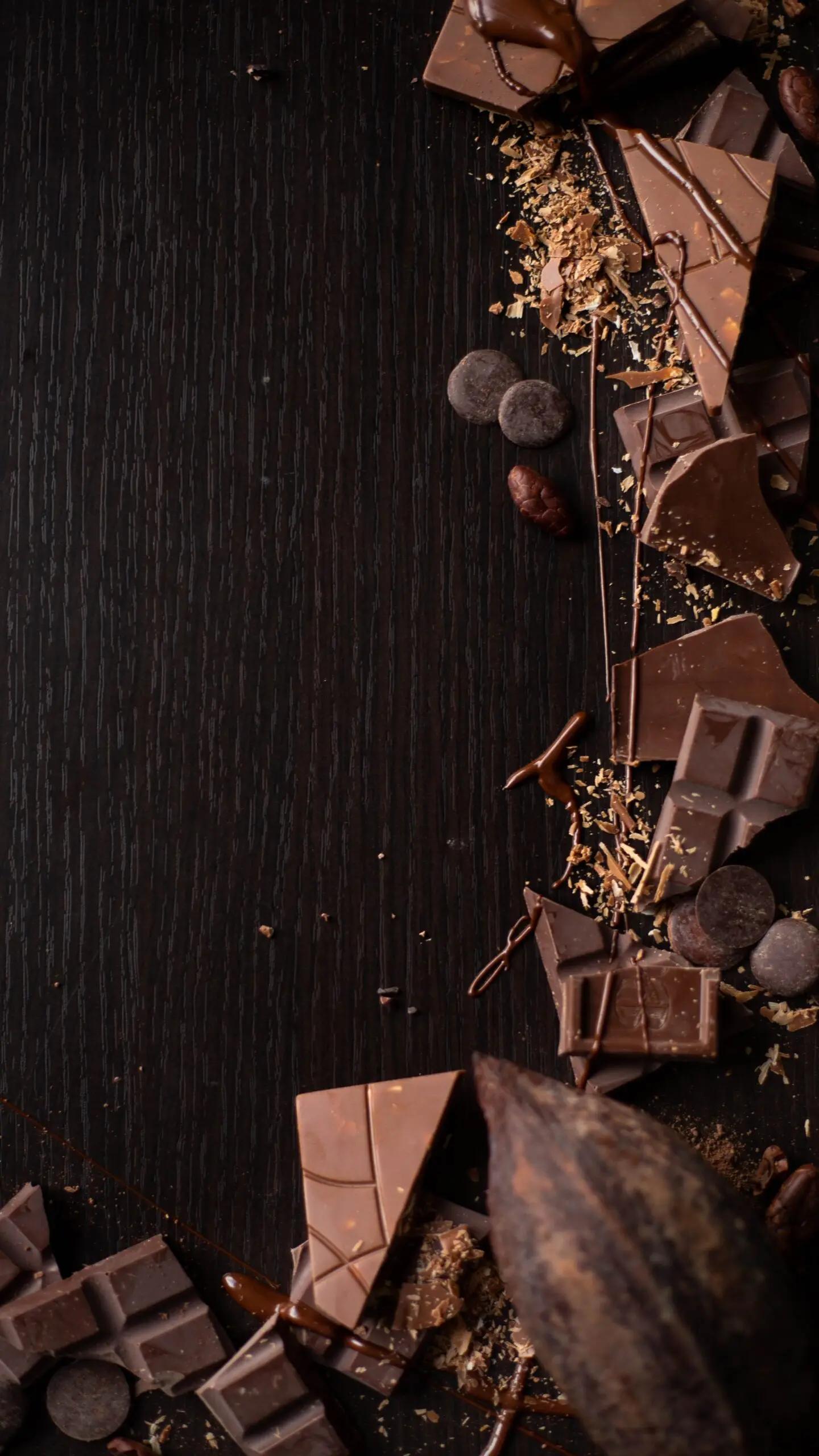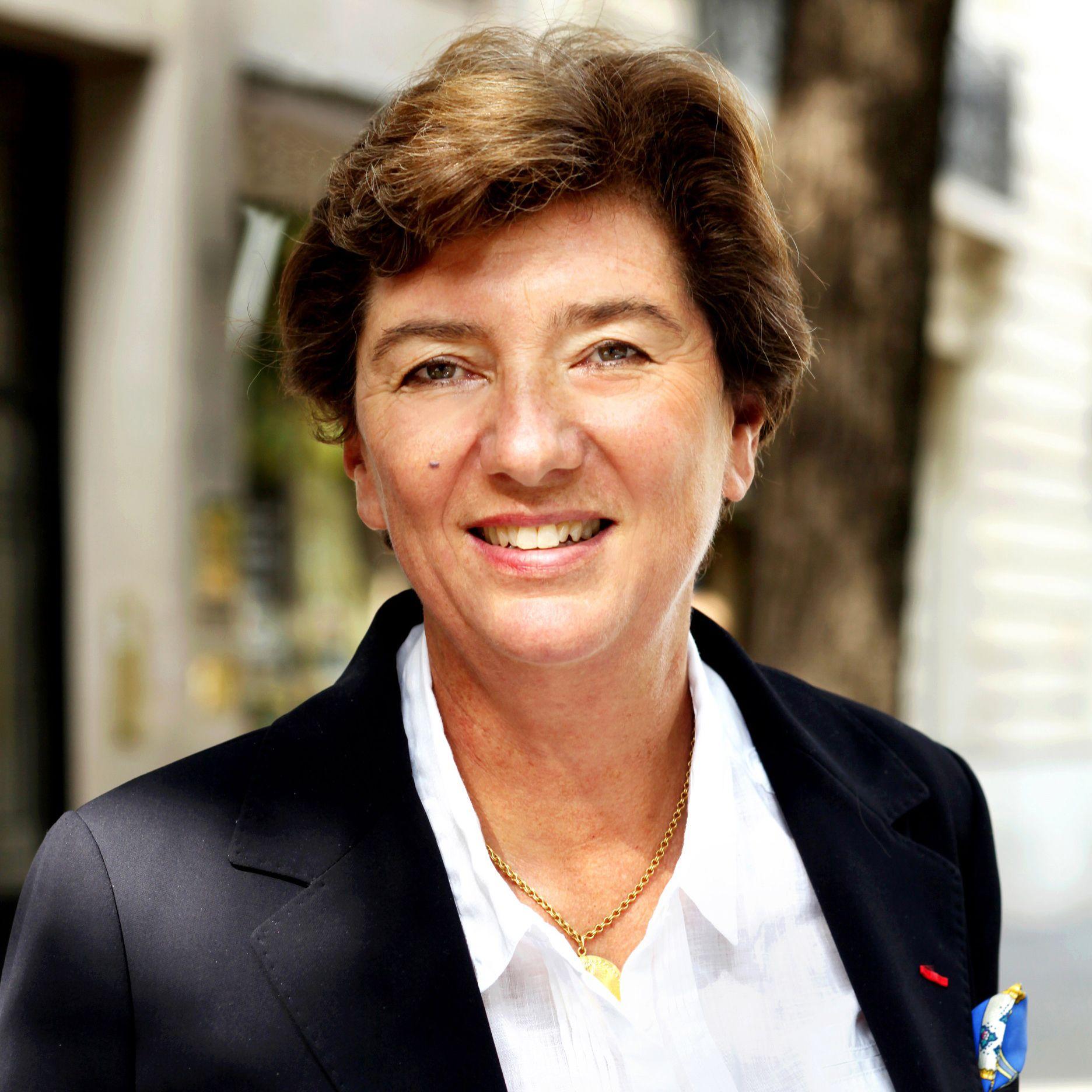 Patricia de Nicolai
As a female pioneer in the niche perfumery, Patricia de Nicolaï took the courageous decision in 1989 to start her independent perfume house Nicolaï. It builds on a tradition of elegant French perfumery, using refined natural raw materials with a chic personal style. Because of her striking creativity and craftsmanship, Patricia became the first woman to receive the Best International Perfumer award in 1988 and was awarded the French Legion d'Honneur for her enchanting Number One creation. Her New York perfume was rated 5 stars by Luca Turin as 'one of the greatest fragrances in history'.