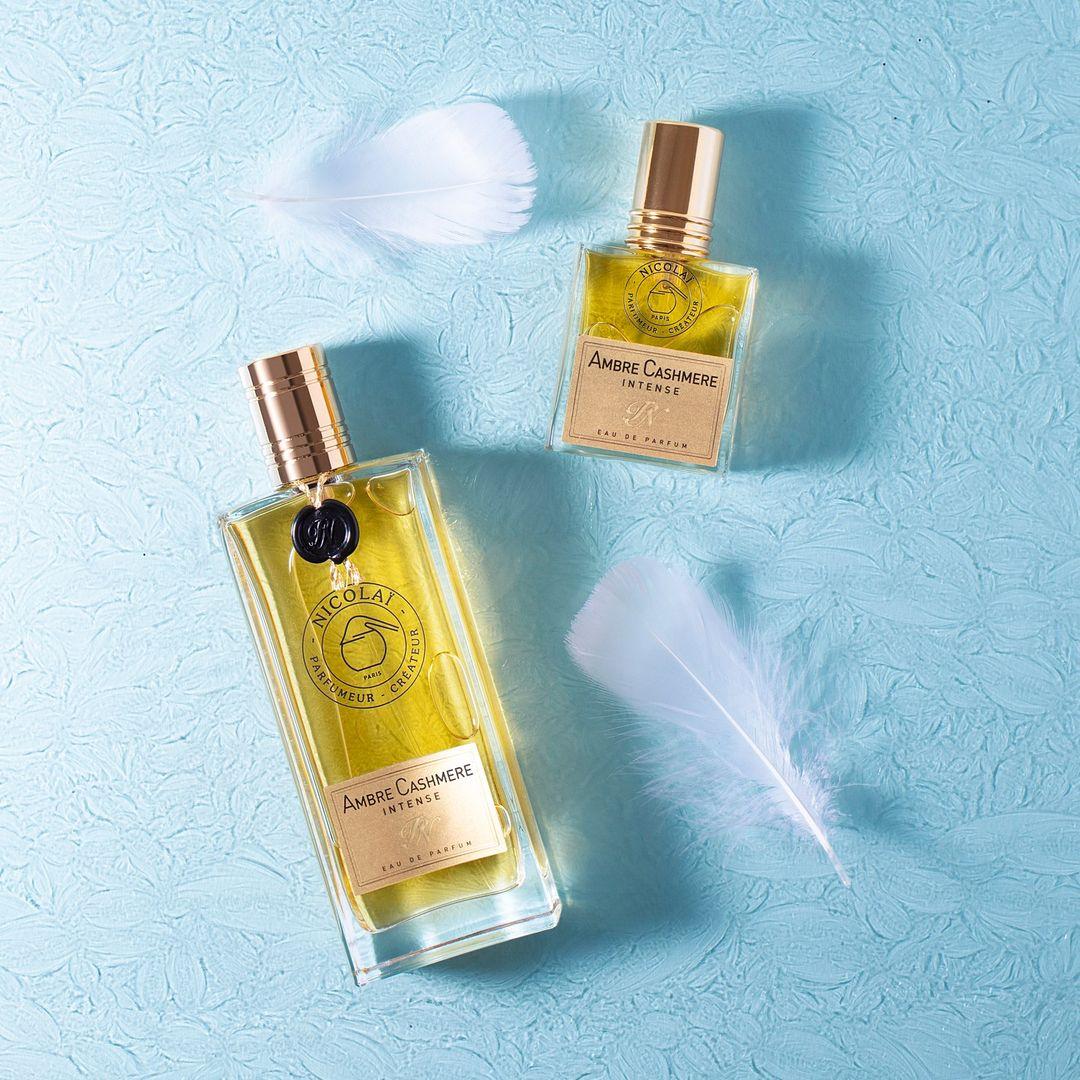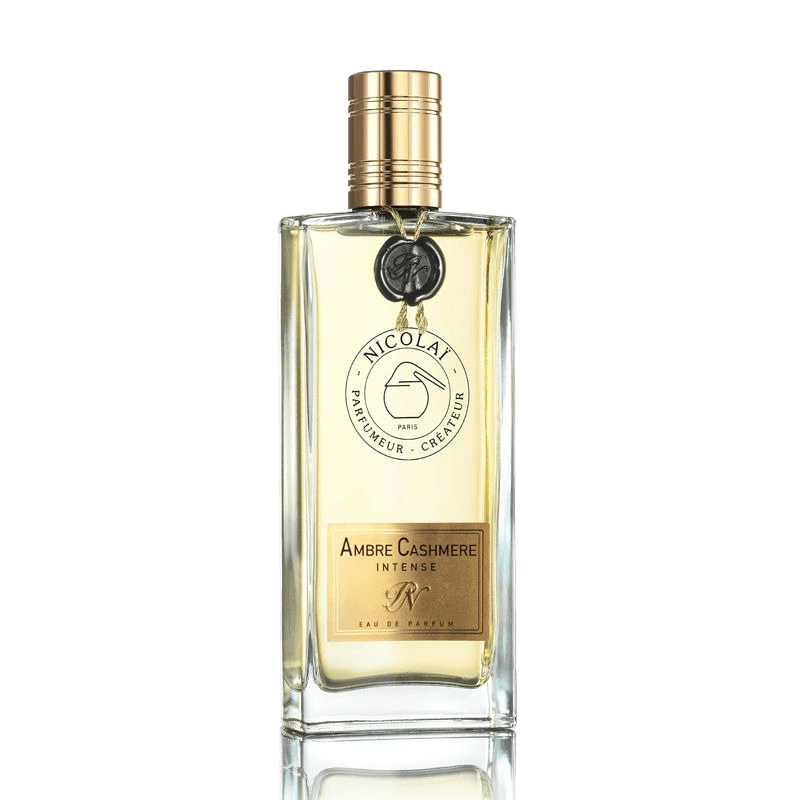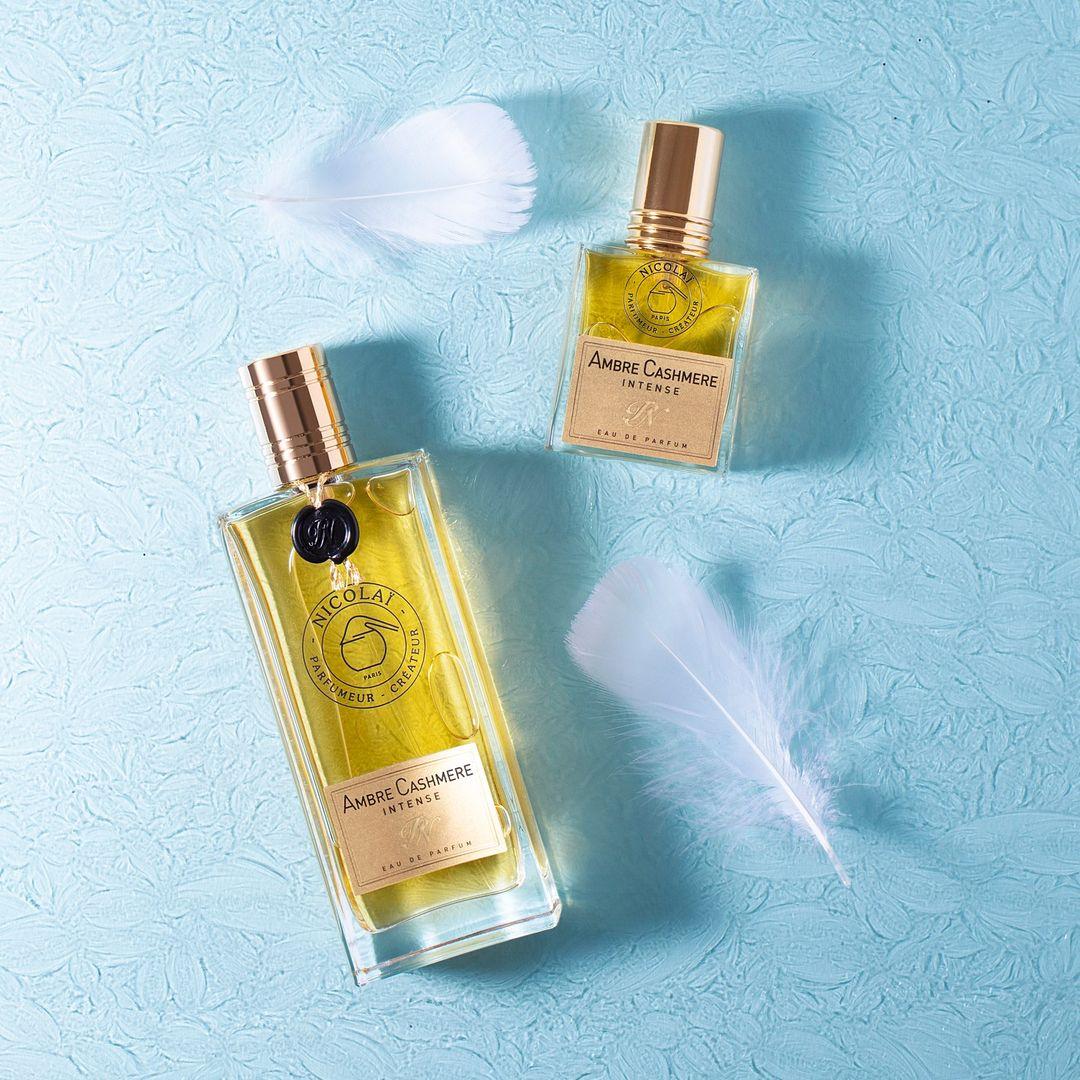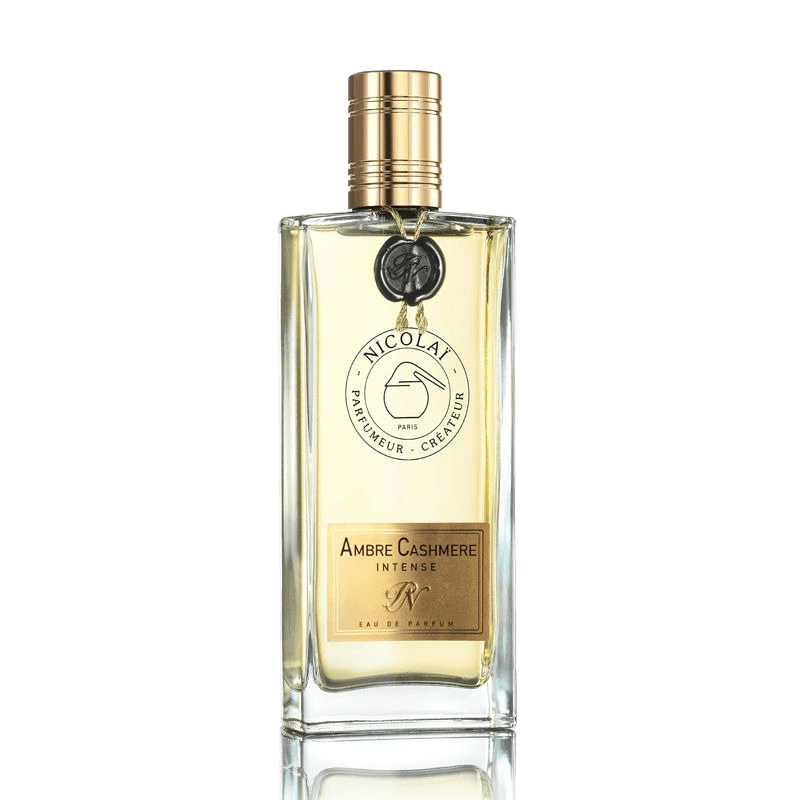 Daily worldwide shipping

Free shipping rates available

Free samples & gift wrapping
Amber Cashmere Intense by Nicolaï Paris is a perfect modern, classic amber, elegant with strong 'sillage'.
Patricia de Nicolaï created this fragrance for her daughter-in-law. Amber Cashmere Intense radiates with subdued beauty and combines the comfort of an amber fragrance with the freshness of soft powdery notes.
We found this stunning quote about Ambre Cashmere Intense one of our favourite perfume blogs, Chemist in a Bottle:
".. a beautiful blend of spices, iris, resins and amber. Its warm and sensual nature with a sweet background makes it a perfect candidate for the colder autumn and winter, which are about to come. Personally, I consider this fragrance as something very cuddly and would love to smell it on someone I love. And of course, I would love to smell it on myself too. If your wardrobe lacks a wearable amber perfume kept in an optimistic mood then Ambre Cashmere Intense is your friend. You won't regret getting it as this baby leaves a nice trail behind the wearer and can last for 10 hours if applied a bit more generously."
Patchouli, Tonka beans, Vanilla, Violet, Sandalwood, Amber, Black pepper, Mandarin, Clove, Benzoin, Lemon, Orris, Cistus labdanum, Musk
Patricia de Nicolaï is no stranger to haute perfumery, being a direct descendant of Pierre Guerlain. She builds on a tradition of excellence in perfumery, making use of the most valuable raw materials with a chic personal recognizable style. Her perfumes are contemporary classic, chic and with French elegance. We are truly happy that Patricia de Nicolai started her own independent haute parfum brand in 1989: Nicolaï Paris.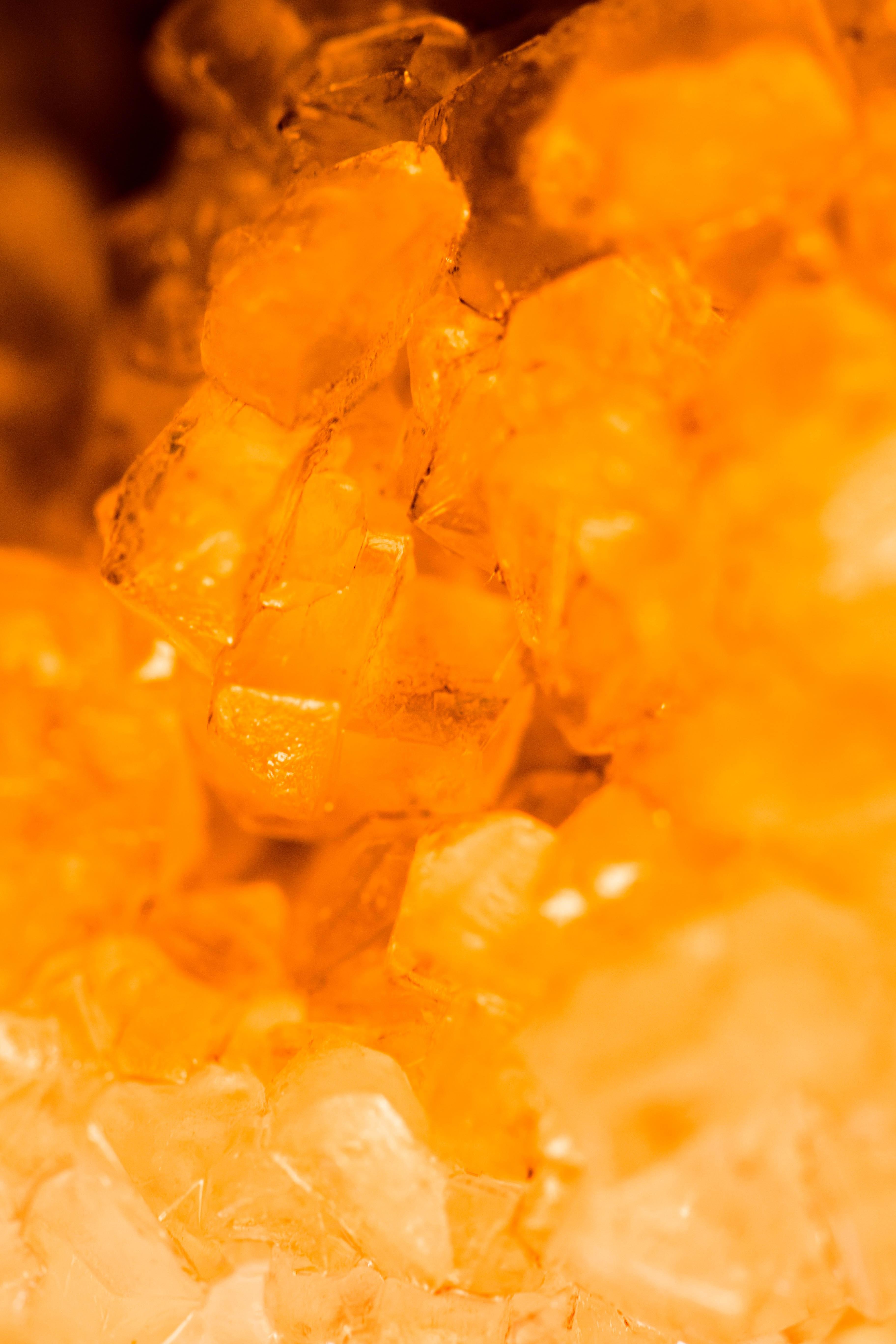 Fragrance family
Amber
The amber fragrance family contains warm, spicy and often sensual perfume notes. Classic amber fragrances are built around an amber accord, often consisting of patchouli, benzoin, labdanum, vanilla and musk. Also, amber can refer to natural ambergris or synthetic amber, such as Ambrox or Ambroxan.
Ambre Cashmere Intense - eau de parfum
Heerlijk knus
Had in het voorjaar deze als sample besteld, maar kwam niet echt tot zn recht. Maar sinds het weer herfst is en wat kouder , ben ik helemaal verkocht. Een geweldige geur. Doet me denken aan een mooie warme cashmere trui ,open haard , een heerlijke amber geur kaars en een glas wijn in de hand ... Kom met geuren altijd in een andere wereld .. Heerlijk!
heerlijk met hoofdletters
jaren geleden aangeschaft na advies van Tanja .Dus redelijke blind buy;) nooit spijt van gehad. Vanochtend stond ik voor de kast waar mijn geurencollectie in staat (donker en flessen in de doos) en ik kreeg ineens weer zin in deze mooie creatie. Wat een fijne opening. uitstekend voor dit seizoen . Een absolute aanrader!
Signature scent
Vroeger droeg ik alleen Sicily van D&G, maar toen die uit productie ging heb ik deze gevonden en vond het nog lekkerder. Een schoon ruikend, zacht, knuffelig parfum. Ruikt echt luxe.
Layla Hester - 2021-06-05
Wat een heerlijke geur!
Ik bestelde op gevoel 2 onbekende geuren en Ambre Cashmere was daar 1 van. Dit was gelijk een schot in de roos! Ik hou zoiezo van amber geuren dus het kon bijna niet anders dat ik deze ook lekker zou vinden. Dit parfum is met geen enkel ander parfum te vergelijken en het blijft heerlijk en subtiel de hele dag om mij heen hangen. Met deze geur krijg ik veel complimenten en iedereen vind dit een heerlijke aparte geur. Ik heb jaren Boucheron als lijfgeur gehad maar nu ga ik switchen naar deze. Ik ben helemaal verkocht!!!!
Claudia Van der Velden - 2021-04-01
Heerlijk parfum
Fantasrische geur! Blijft lang heerlijk ruiken.
Ilja Brautigam - 2021-03-30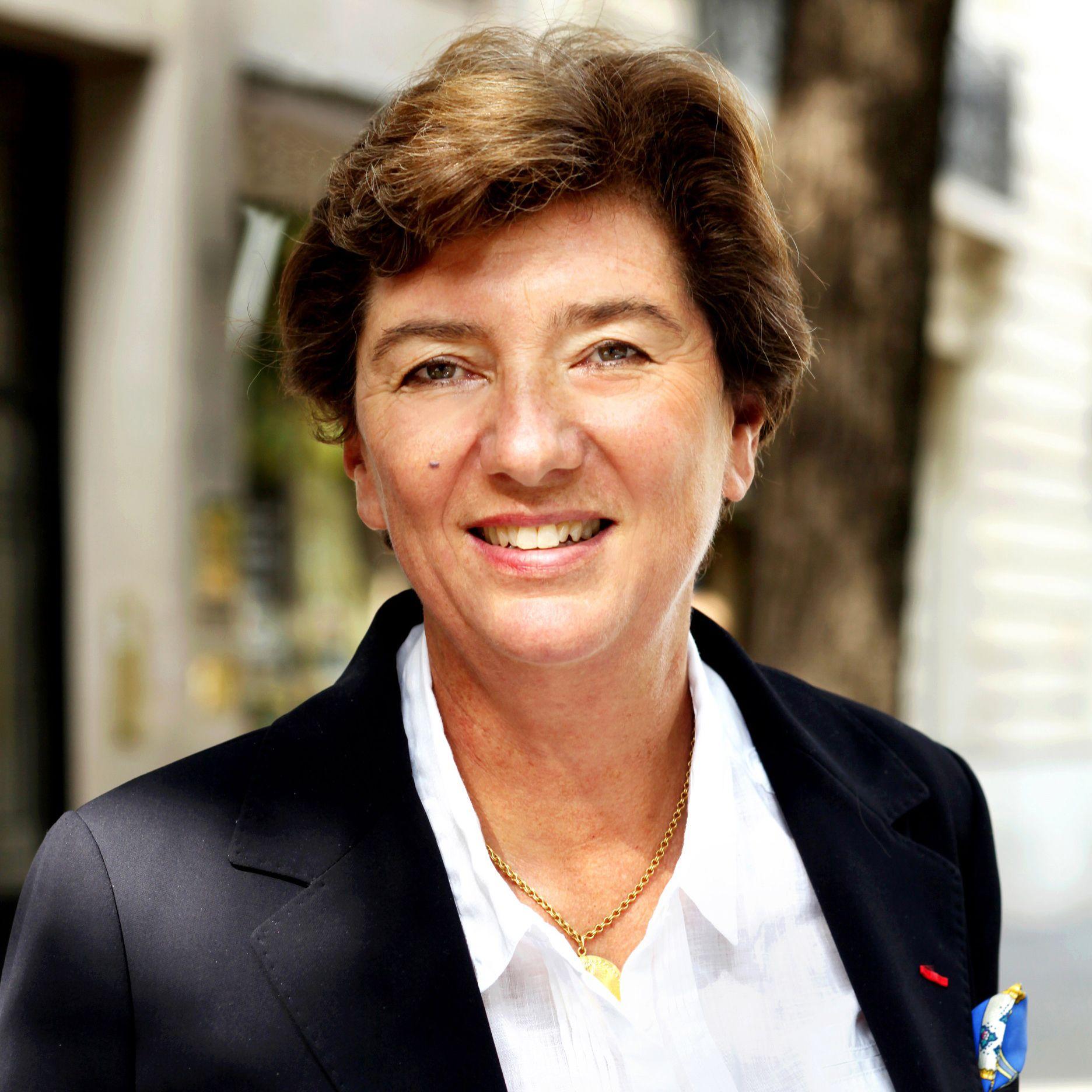 Patricia de Nicolai
As a female pioneer in the niche perfumery, Patricia de Nicolaï took the courageous decision in 1989 to start her independent perfume house Nicolaï. It builds on a tradition of elegant French perfumery, using refined natural raw materials with a chic personal style. Because of her striking creativity and craftsmanship, Patricia became the first woman to receive the Best International Perfumer award in 1988 and was awarded the French Legion d'Honneur for her enchanting Number One creation. Her New York perfume was rated 5 stars by Luca Turin as 'one of the greatest fragrances in history'.