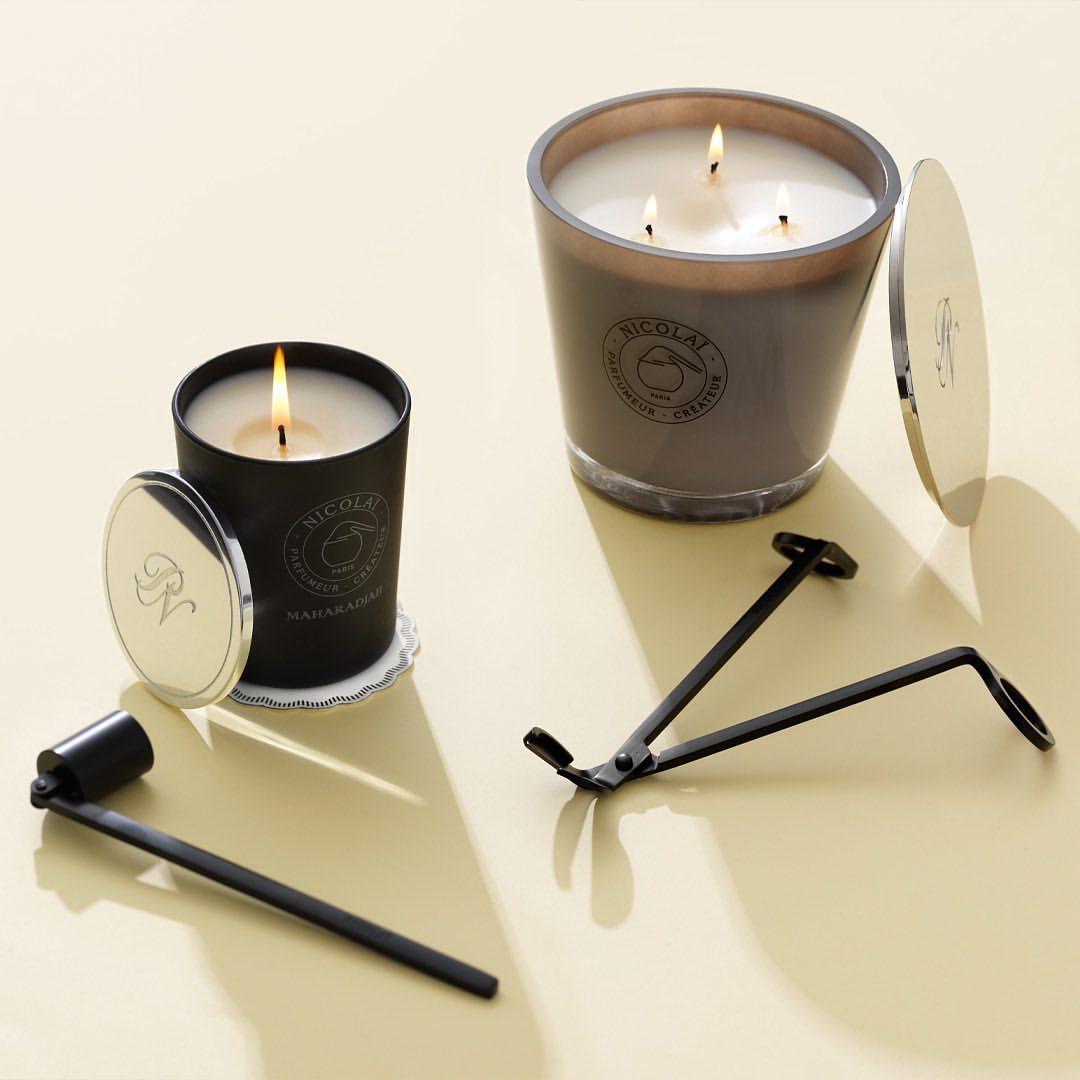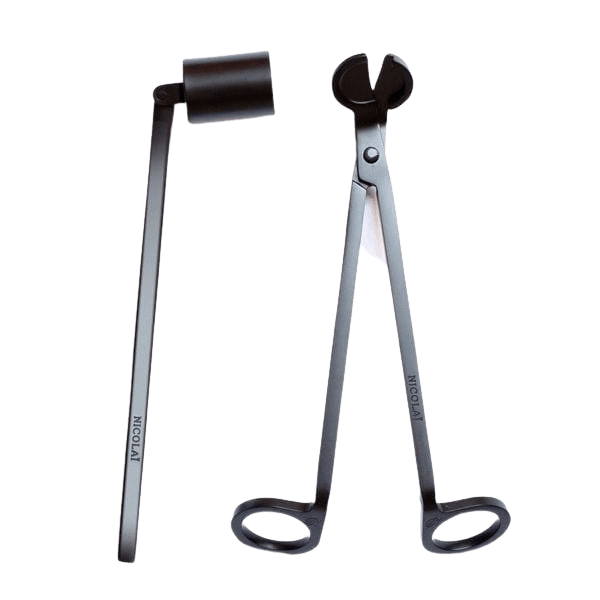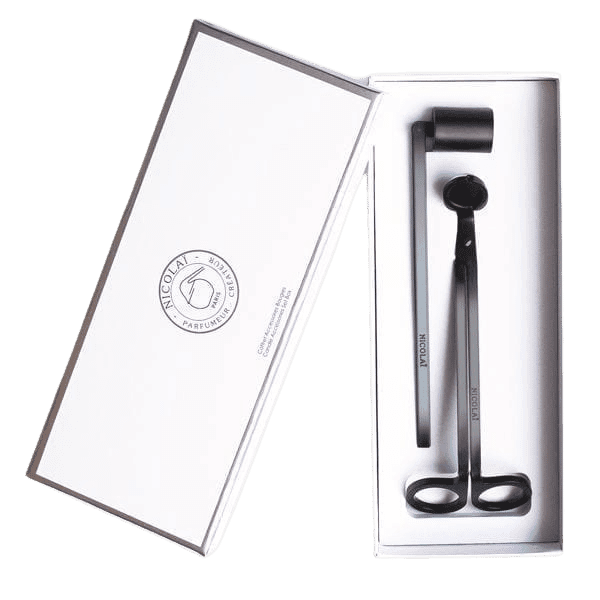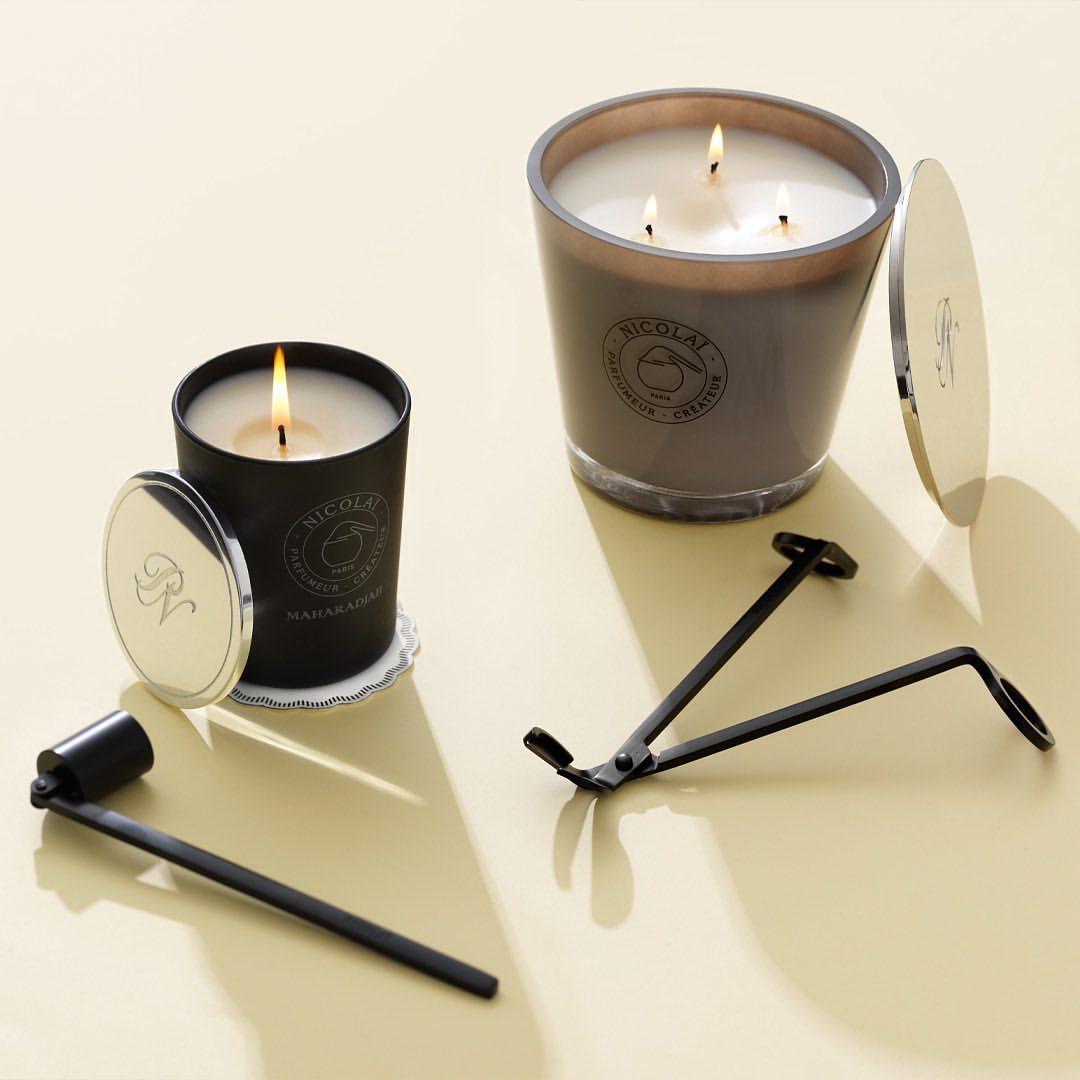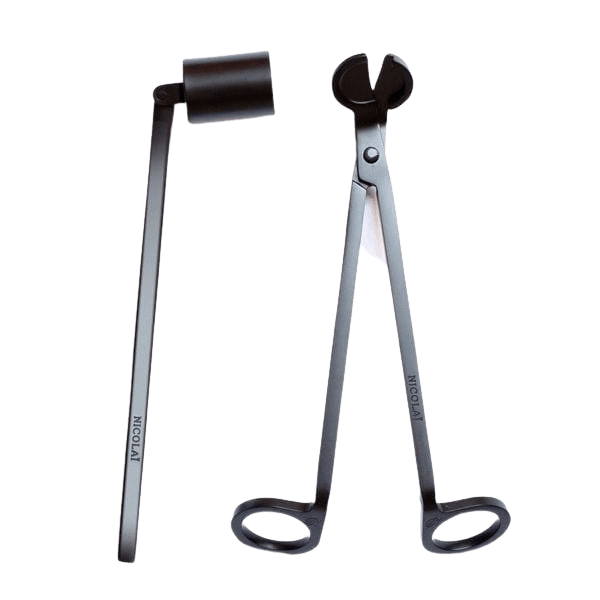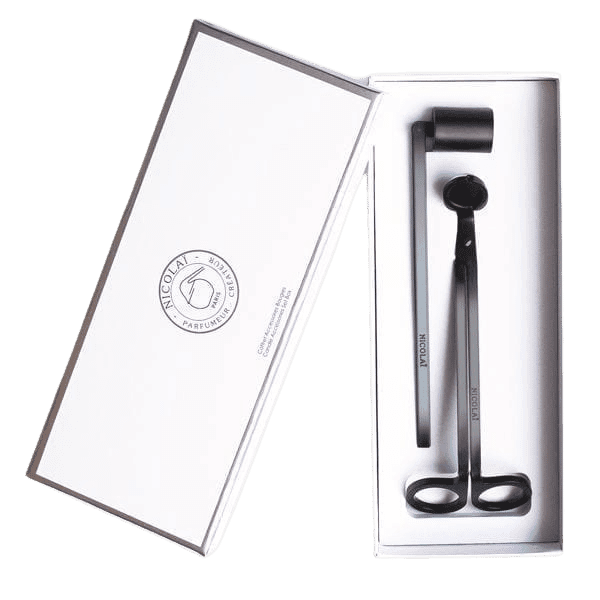 Daily worldwide shipping

Free shipping rates available

Free samples & gift wrapping
Enjoy your precious scented candle longer? You can with this set from Nicolai. This set includes a scissor and a dover.
Regularly cutting your wick ensures that a scented candle burns evenly and longer. Cutting the wick also prevents soot on the glass. The dover reduces the presence of smoke when you extinguish the candle.
Patricia de Nicolaï is no stranger to haute perfumery, being a direct descendant of Pierre Guerlain. She builds on a tradition of excellence in perfumery, making use of the most valuable raw materials with a chic personal recognizable style. Her perfumes are contemporary classic, chic and with French elegance. We are truly happy that Patricia de Nicolai started her own independent haute parfum brand in 1989: Nicolaï Paris.