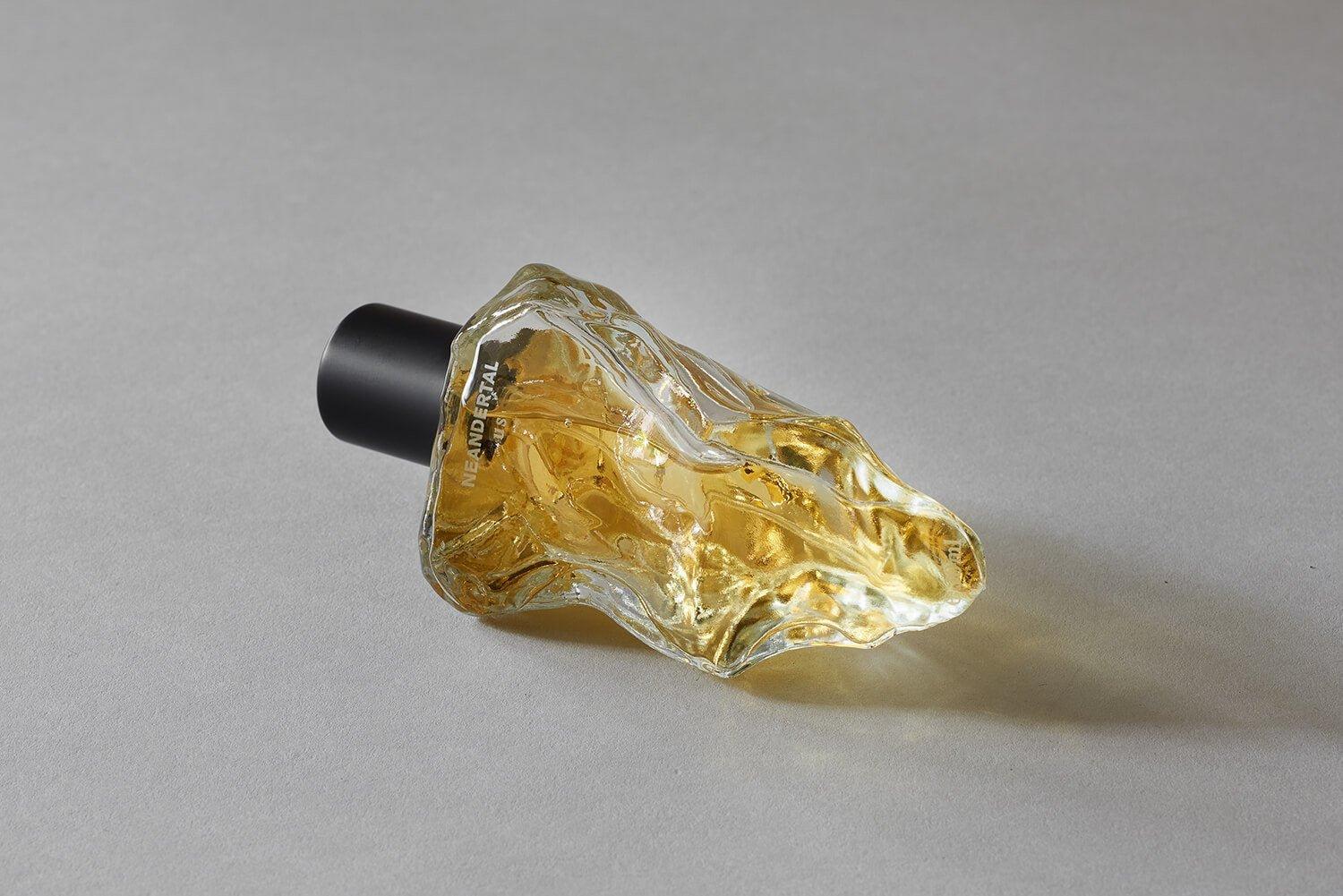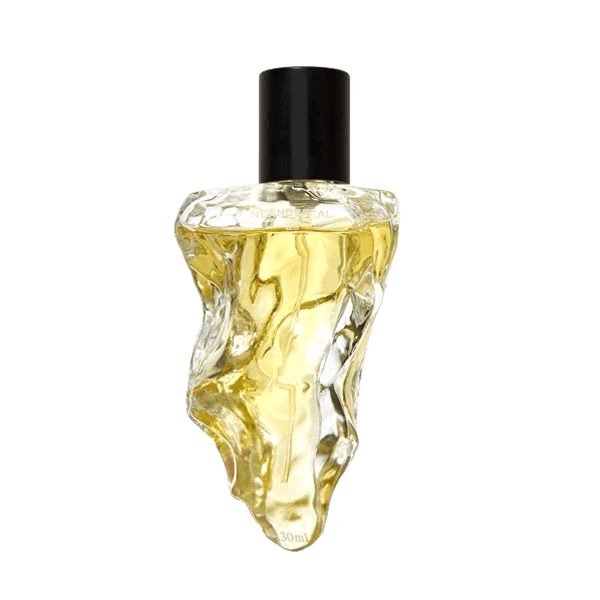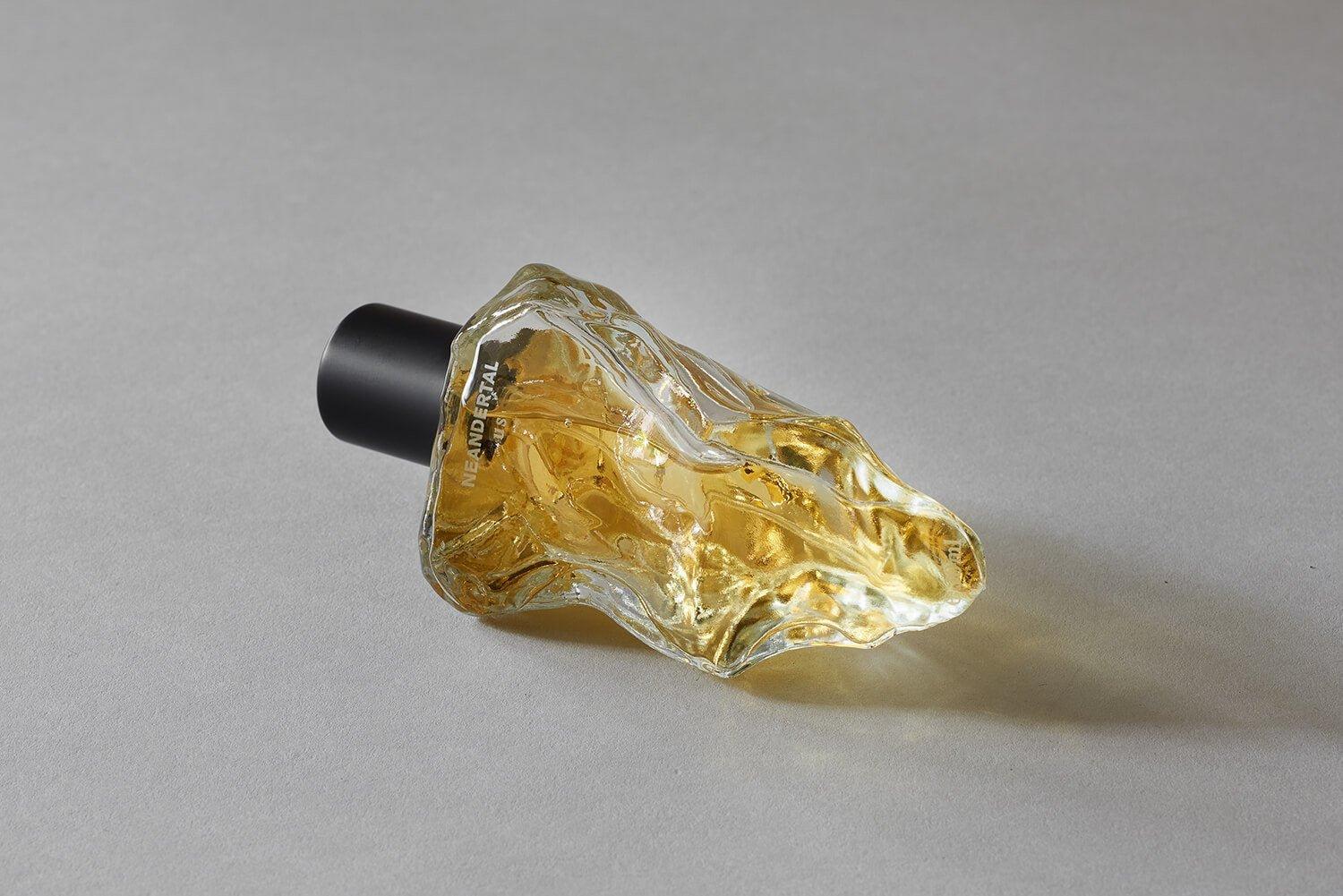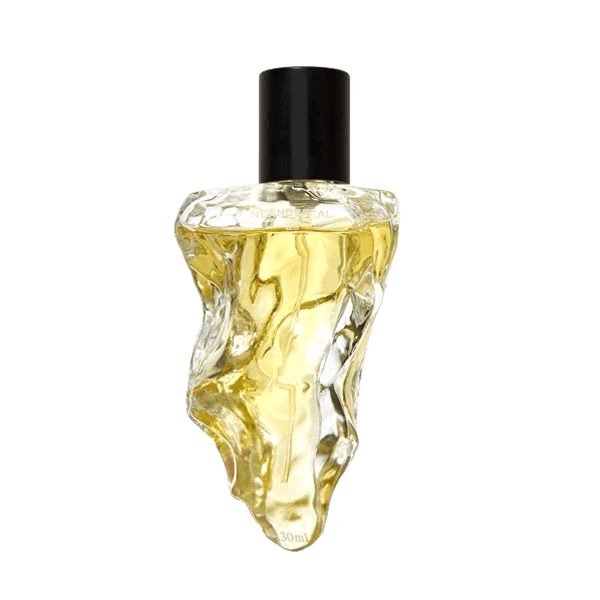 Daily worldwide shipping

Free shipping rates available

Free samples & gift wrapping
Us by Neanderthal uses universal olfactory profiles to explore human history. A scented journey to explore the question of what makes us who we are. This fragrance is a blend of spices, greens, and fruits that have been used in ceremonies, perfumery, and rituals throughout history.
Ingredients such as vetiver, sandalwood, oudh, and musk create a deep smokey base, giving a sense of security, a sense of feeling grounded. Geranium, eucalyptus, citric and green nuances enrich the formula with energy and liveliness. The meditative heart breathes rose and frankincense. The smokiest among the Neandertal collection, Us is familiar yet contemporary.
The glass stone-shaped bottle is produced using 3D-scan technology giving it its remarkably unique shape.
Rose, Vetiver, Bergamot, Incense, Cardamom, Sandalwood, Juniper, Orange, Black pepper, Oakmoss, Pink pepper, Geranium, Elemi, Cistus labdanum, Eucalyptus, Musk, Myrrh, Oudh
Neandertal was founded by the Japanese artist Kentaro Yamada in 2018. His love for design makes this unique brand a strong visual character, which is reflected in the powerful design language of the brand. Yamada started a creative collaboration with perfumers and together they research how perfumes can make the echoes of our past tangible. The results are contemporary, highly original, and experimental fragrance structures, free from conventional and traditional perfume standards.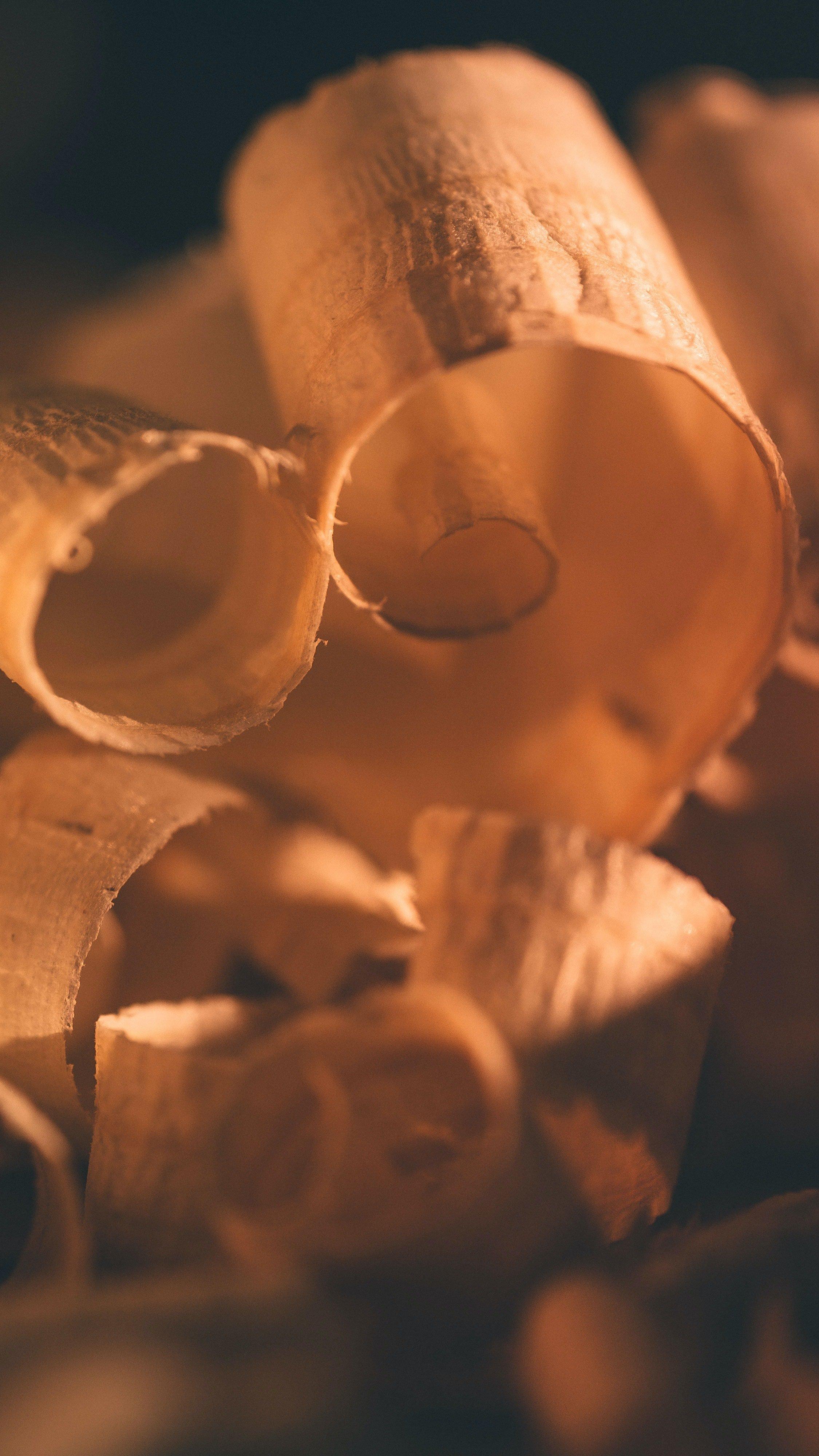 Fragrance family
Woody
Woody fragrances are full of character and indeed very woodsy. They can be warm, soothing and creamy, but also dry and spicy. Key ingredients are cedar wood, patchouli, sandalwood and/or vetiver. Oudh (agarwood), Palo Santo and guaiac wood have also joined the perfumer's palet, just like the fantastic synthetics such as Javanol or Iso-E-Super.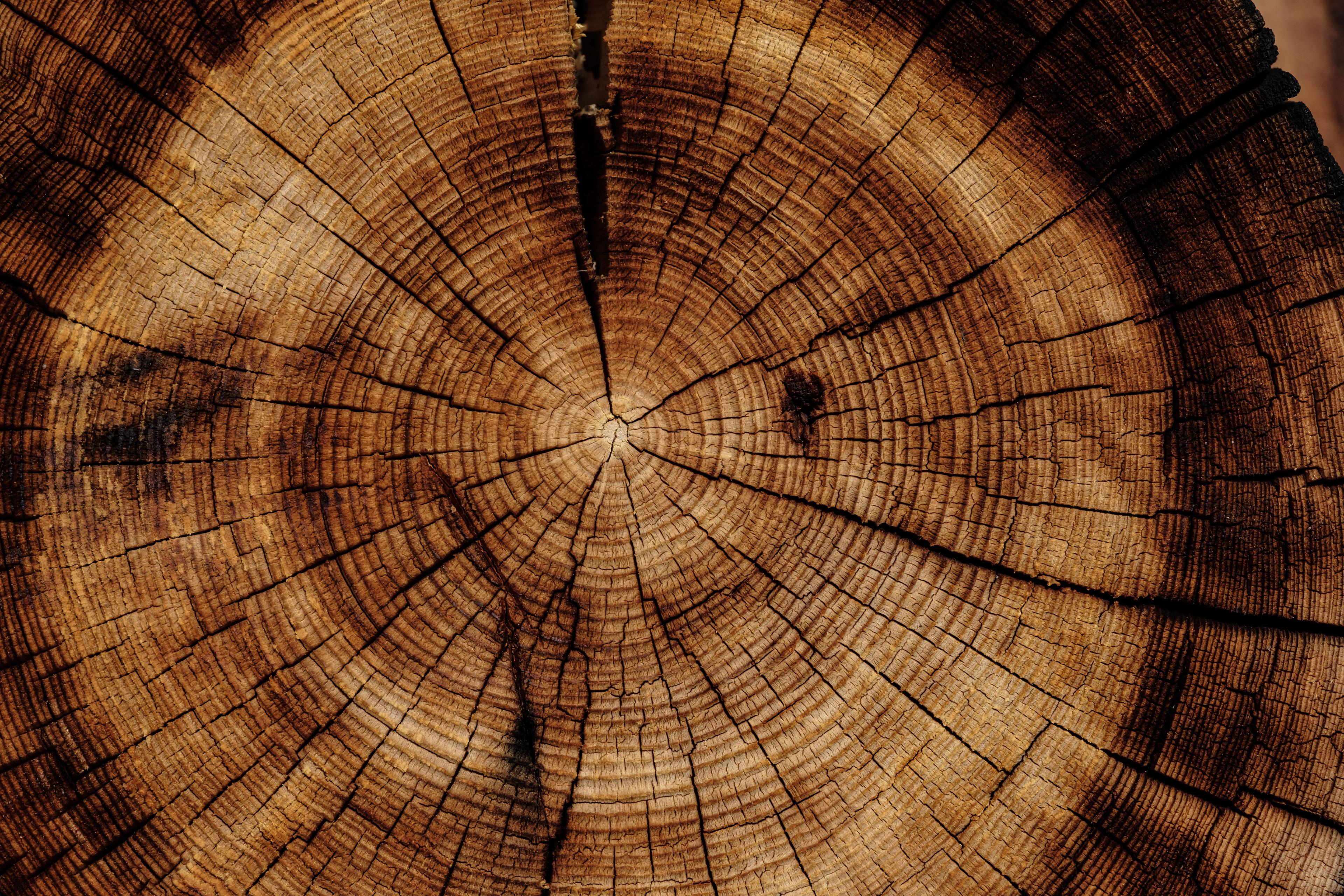 Niet te doen, zo lekker!
Dit merk heeft me een tijd geleden echt positief verrast met heerlijke geuren. De sample set is echt een aanrader voor iedereen die van avontuurlijke geuren houdt. Us is voor mij de lekkerste van het stel, al was het erg moeilijk om te kiezen!
van diep aards tot volle warmte
Achter een rokerige en diep aardse façade van gebrande turf en wierook schuilt een verrassende warmte van kruiden, wierook, hout en leer. Wat een persoonlijkheid !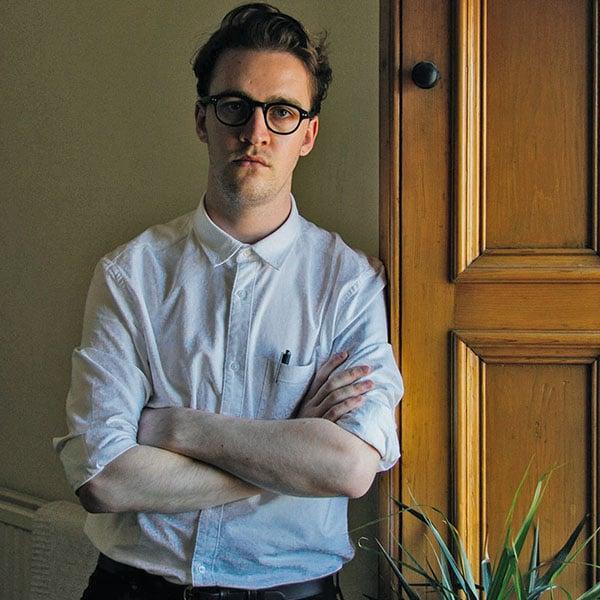 Euan McCall
Euan McCall is a Scottish perfumer from Edinburg. He has created perfumes for cult brands (such as Neandertal) and now runs his own brand Jorum Studio with his partner Chloe Mullen. Their perfumes are contemporary and unique, and to quote McCall: "It is so important for us that each Jorum creation is new, original and of quality which we hope ultimately progresses the narrative - we aren't interested in trends or trying to copy existing works. We do Jorum and hope many people enjoy what we do." Interested to read more about Euan McCall's creative process and inspiration? You can read our full interview with Euan McCall here.