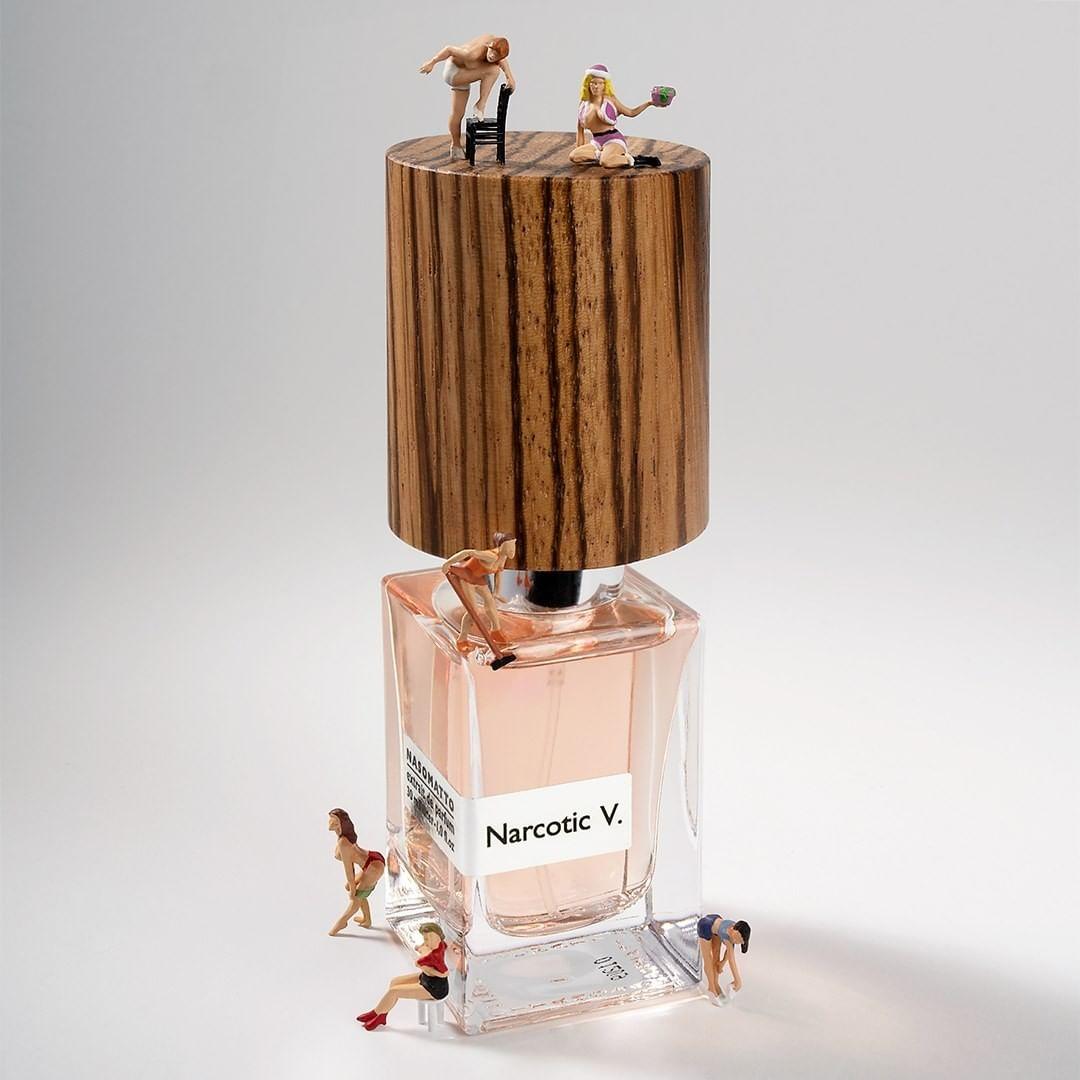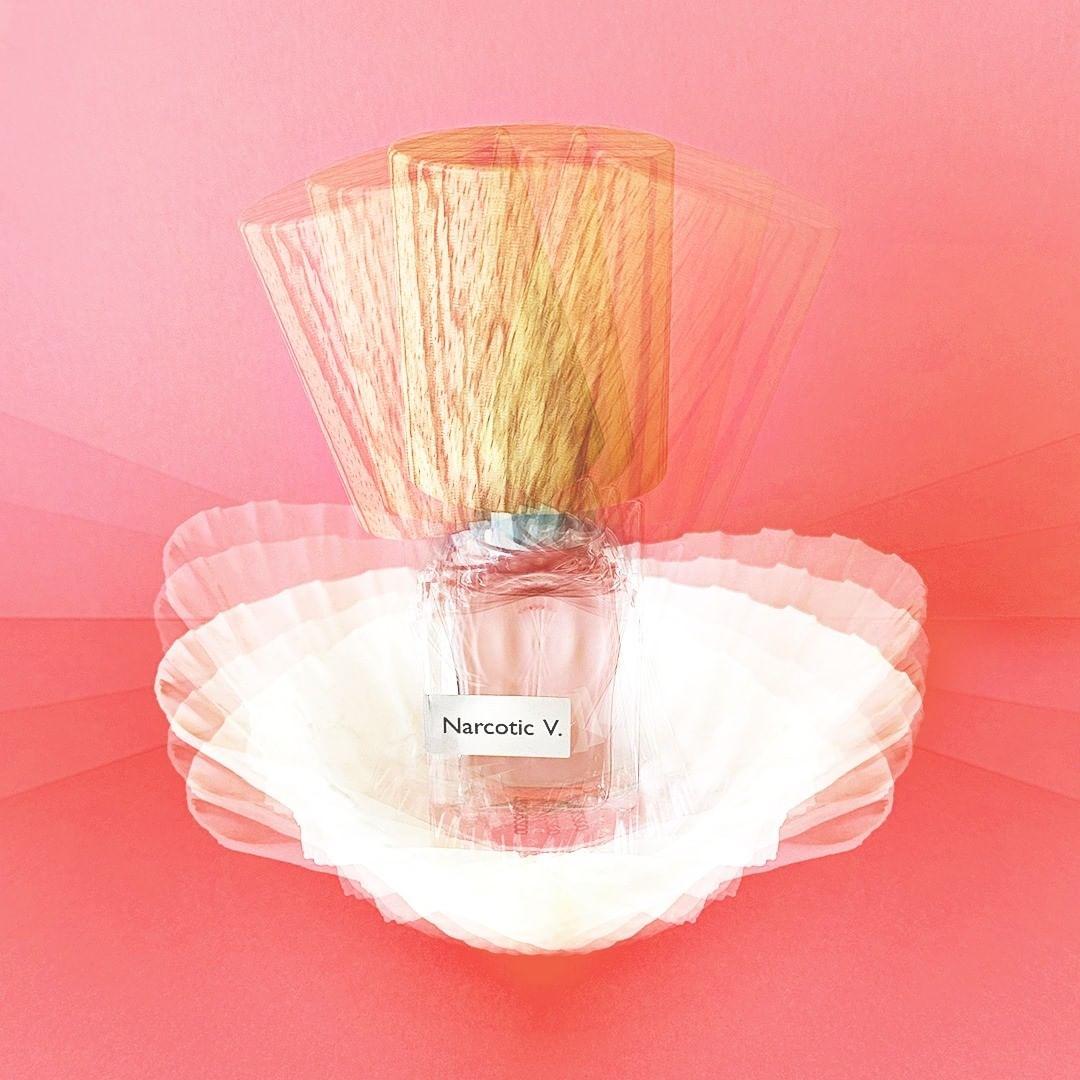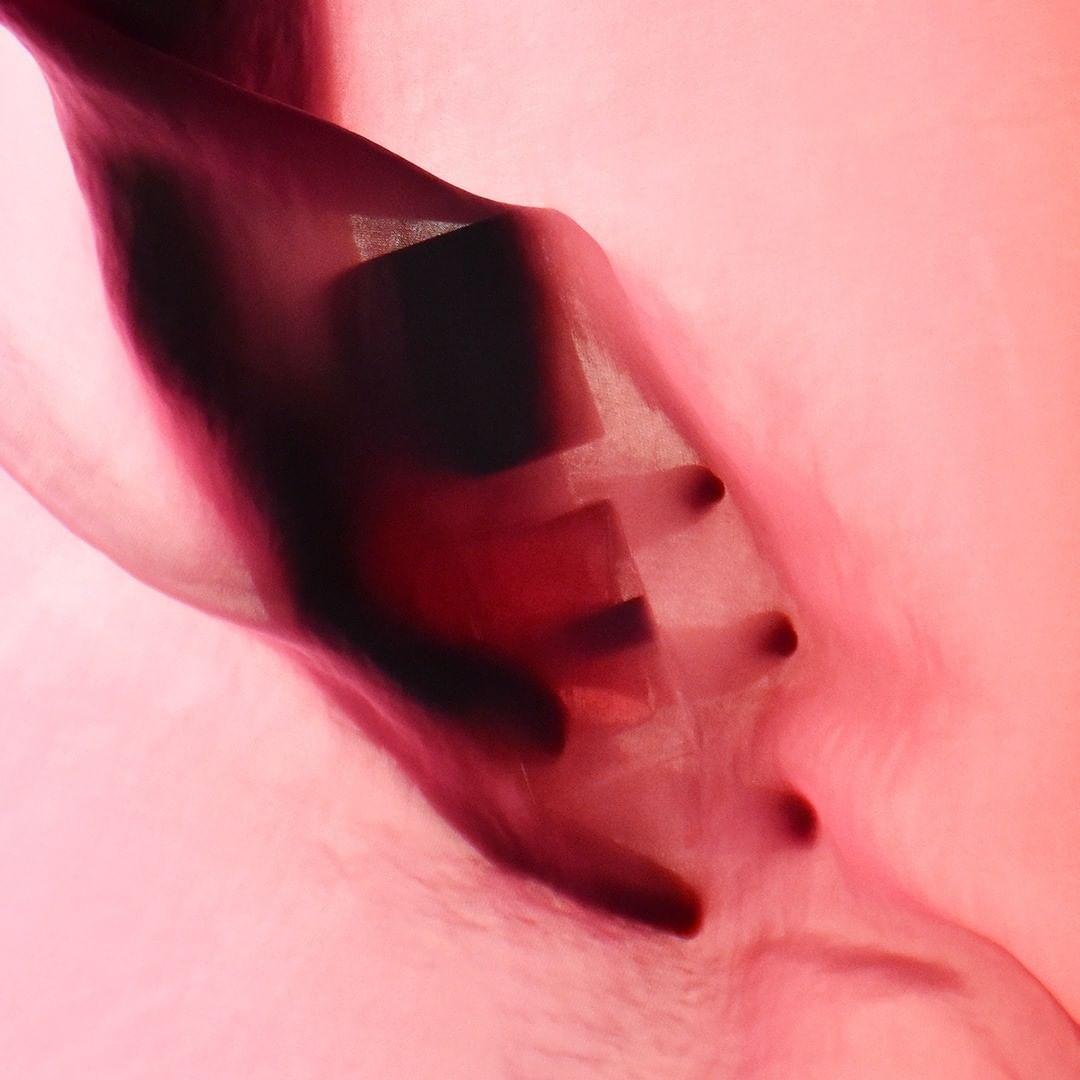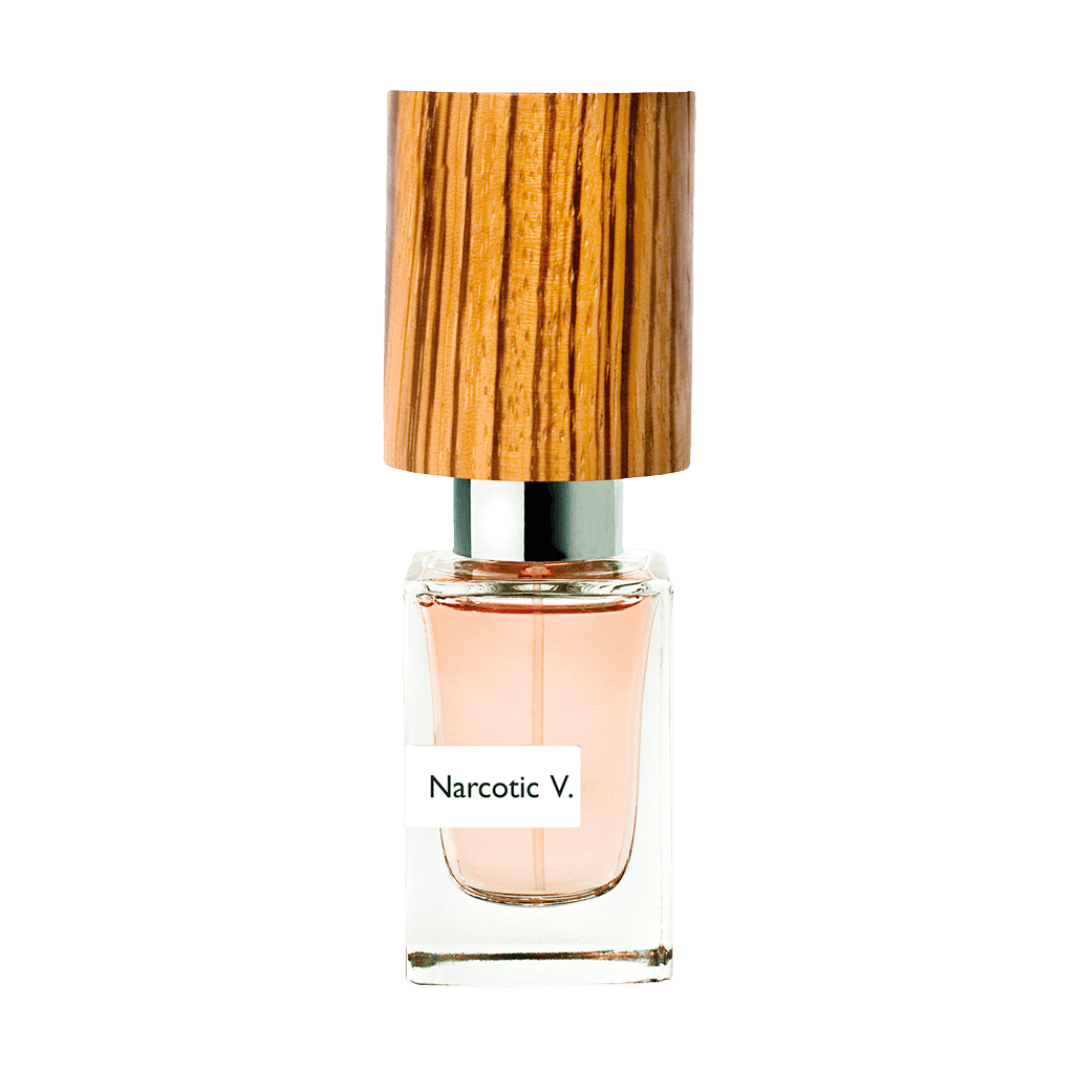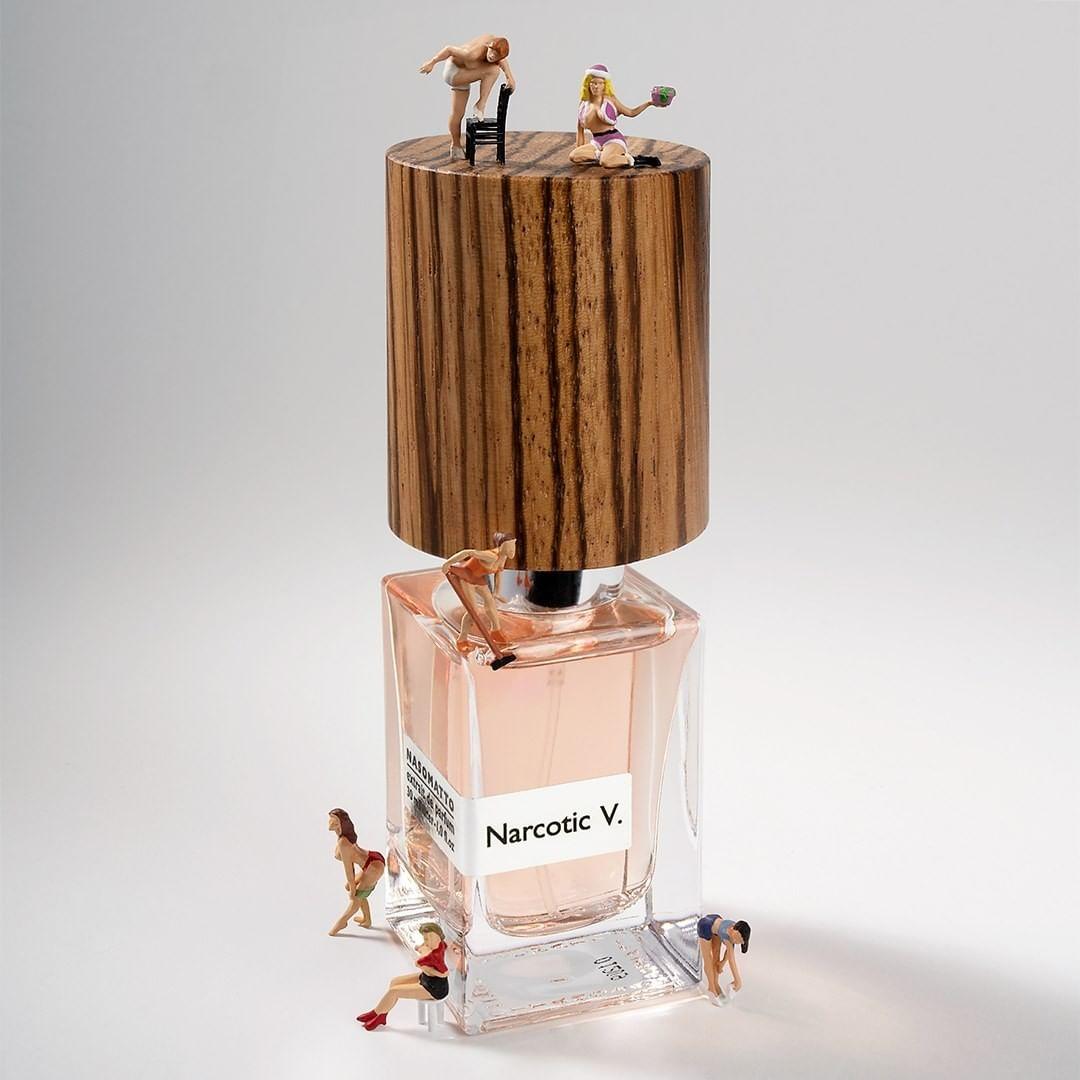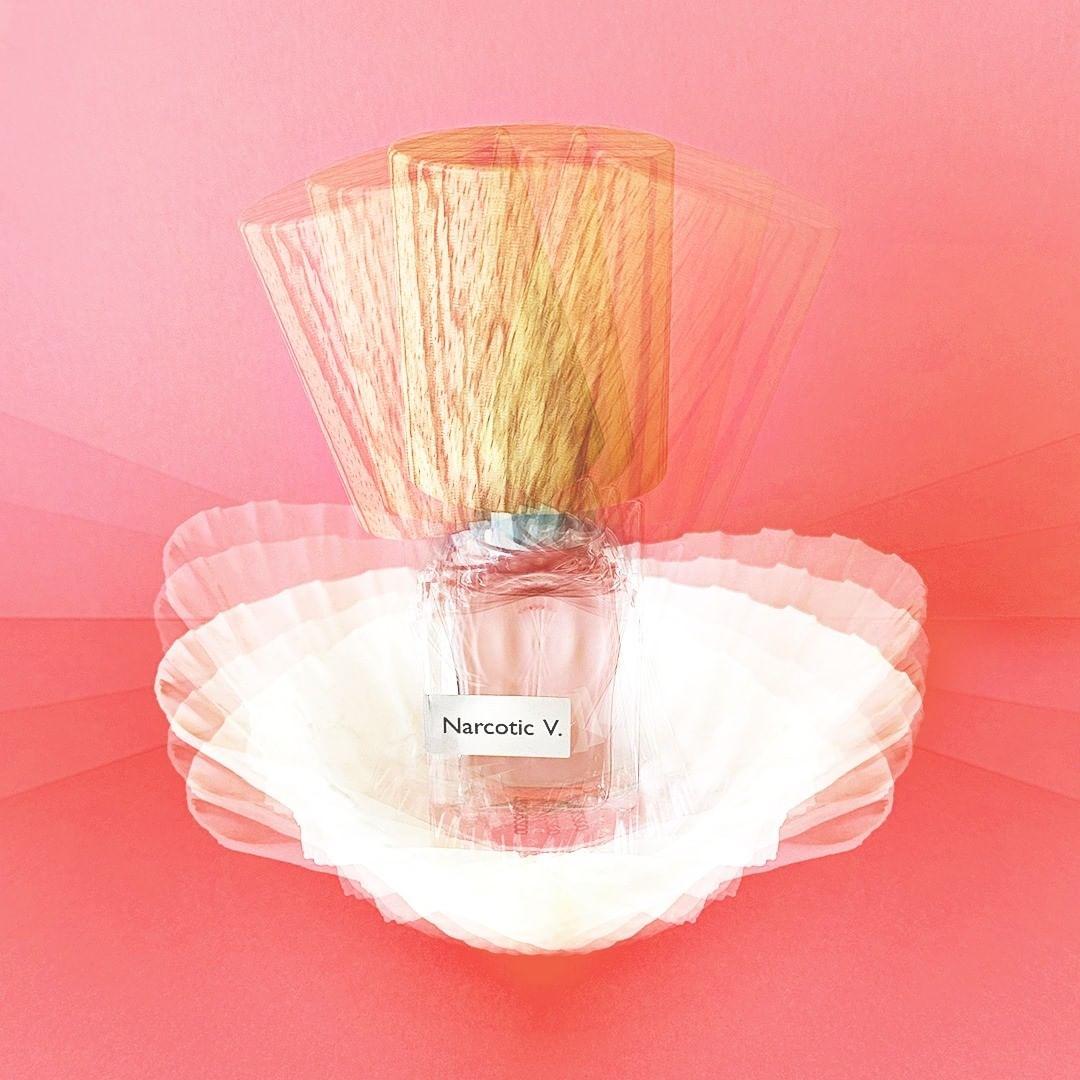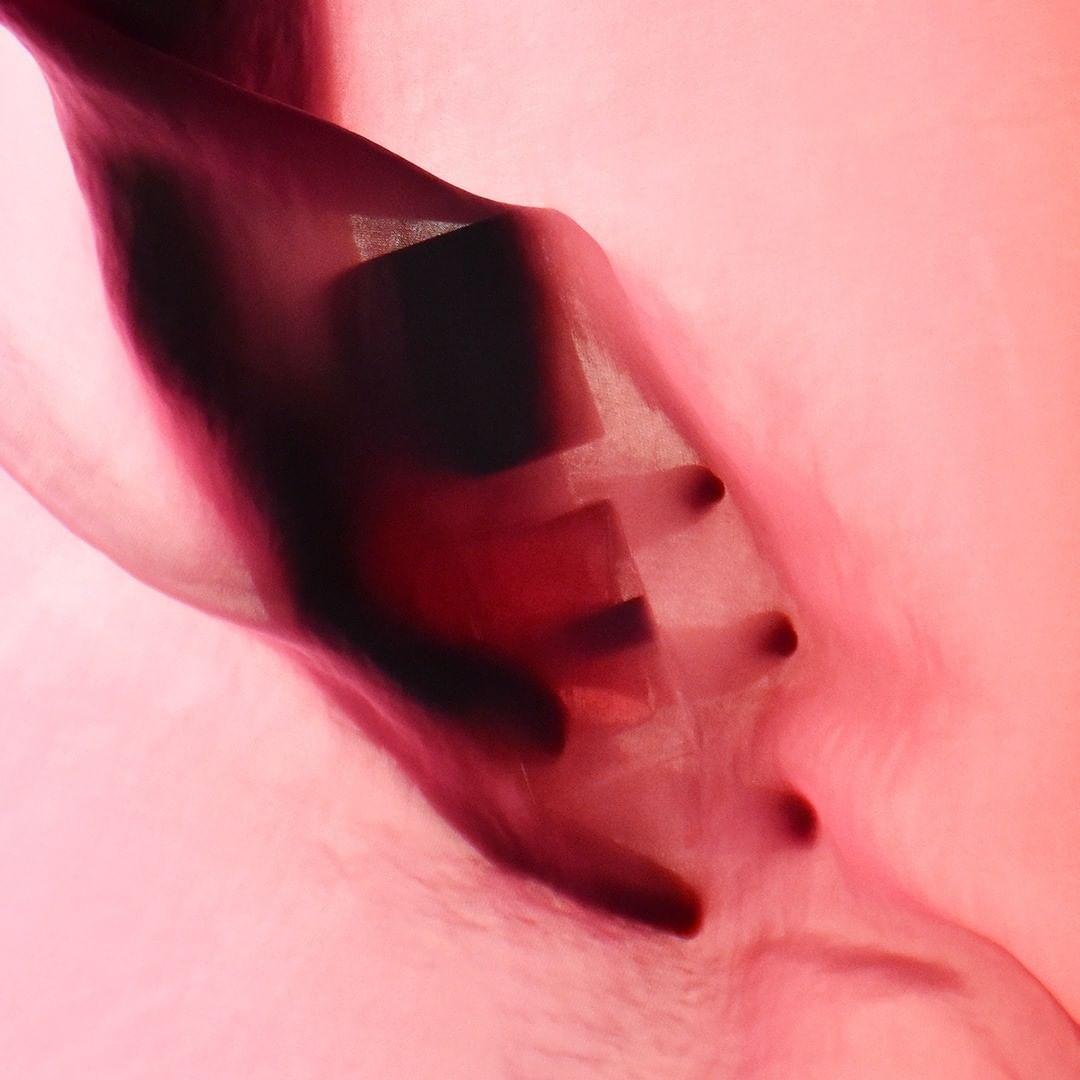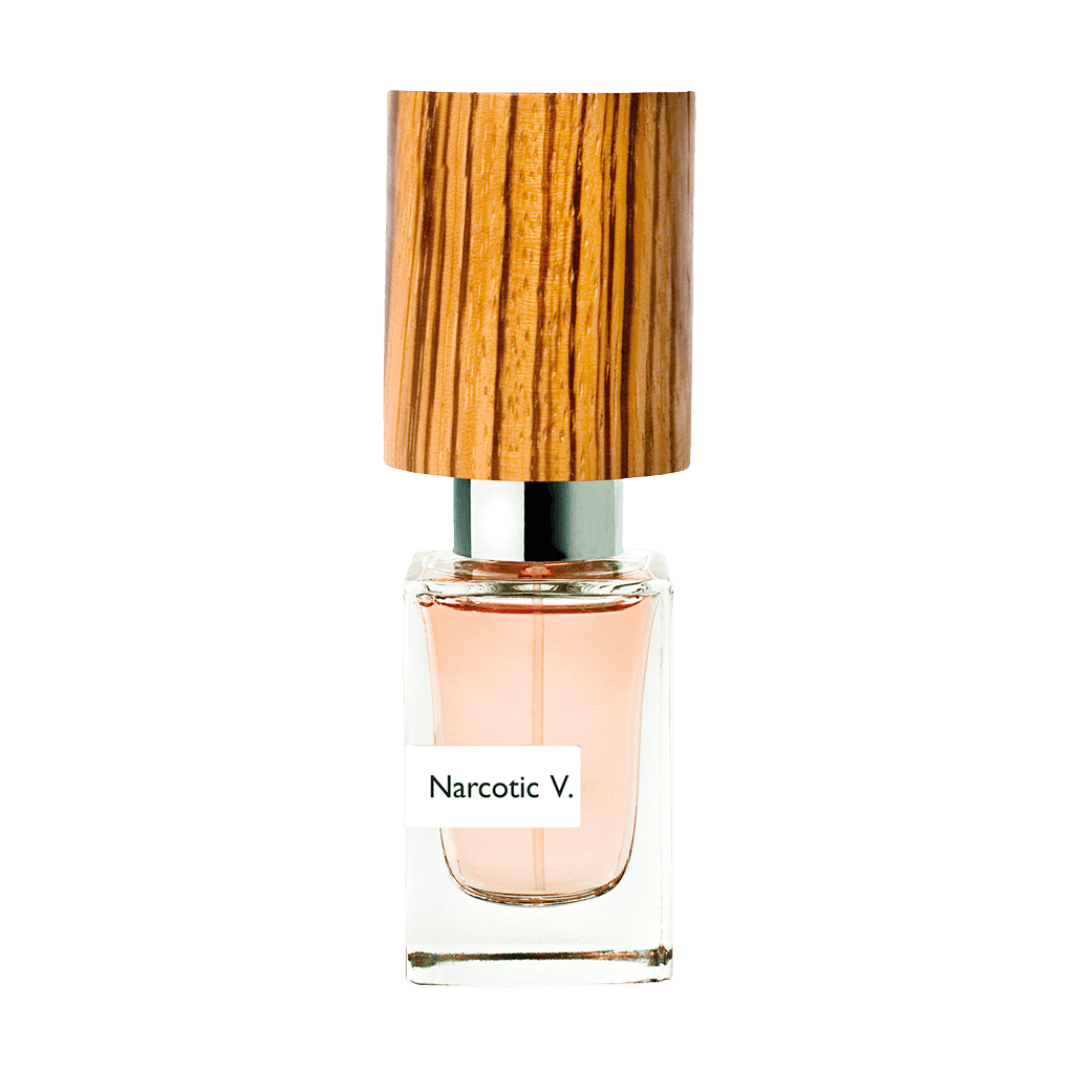 Nasomatto
Narcotic V. - extrait de parfum
 € 130
Daily worldwide shipping

Free shipping rates available

Free samples & gift wrapping
Narcotic V is a sensual tuberose perfume. It is lighthearted and flirty at the same time.
If you love tuberose, try Narcotic V. It is a happy medium-sweet take on tuberose, elegantly combined with jasmine, with some subtle fruity accents.
Alessandro Gualtieri's quote on Narcotic V.:
"The fragrance is the result of a quest for the overwhelming addictive intensity of female sexual power."
Jasmine, Tuberose, Animalic notes
In Italian, Nasomatto means 'crazy nose'. The collection of extraits de parfum was inspired by the desire to be free from the rules and constraints imposed by the market. The highly concentrated extraits de parfum are original, rebellious, intense and (very) long-lasting on the skin. The Italian perfumer Alessandro Gualtieri lives and works in Amsterdam, where he keeps on inventing and creating unique and intriguing creations. "I like the feeling that I'm losing control and I'm not the one making the choices. My involvement is to create something that is alive that will be able to say new things." - Alessandro Gualtieri, aka The Nose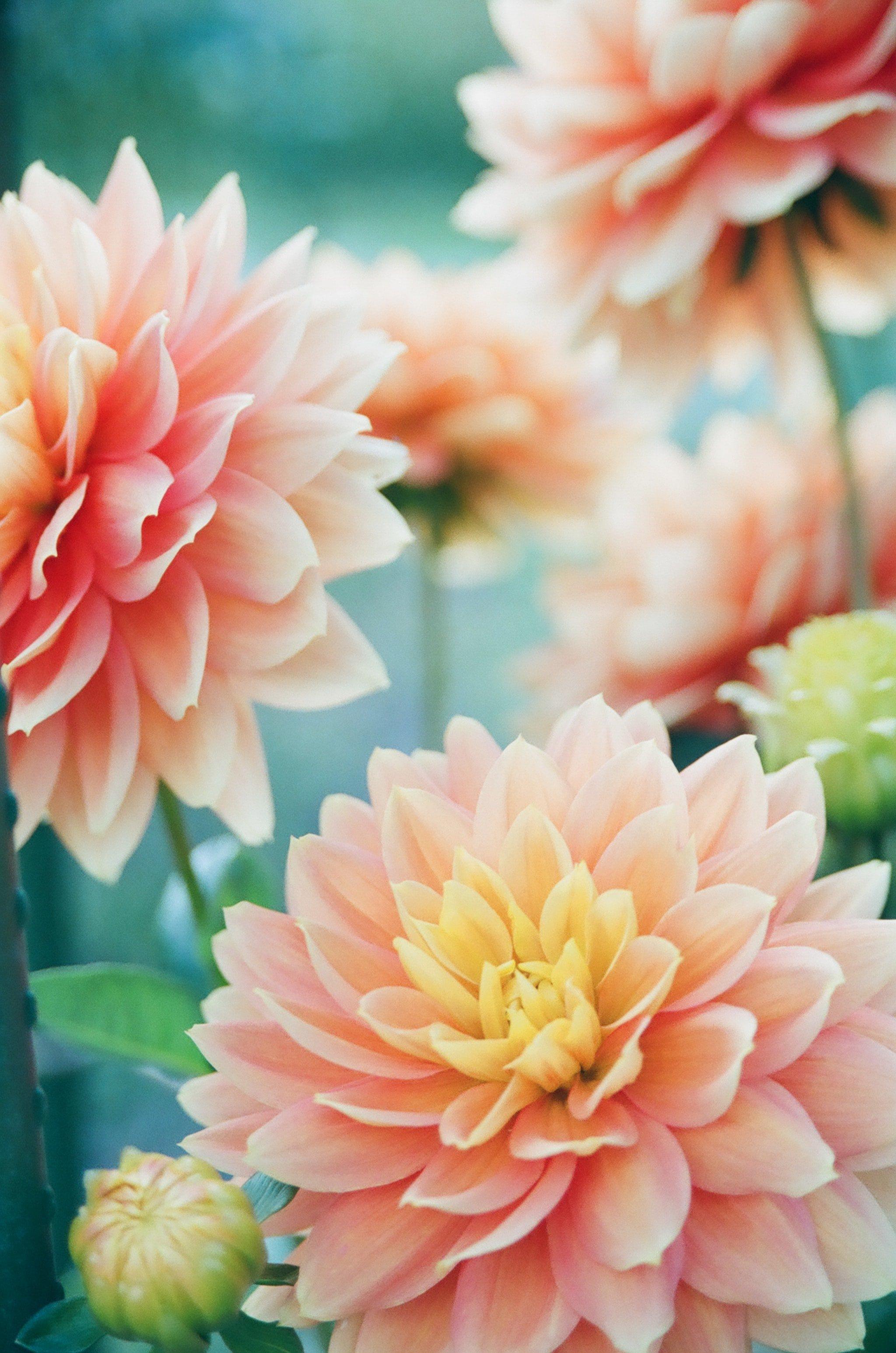 Fragrance family
Floral
Floral fragrances celebrate the delicious scent of flowers, being the richest source of inspiration for perfumers. The use of flowers in perfumes have been used since antiquity; from soft delicate flowers like freesia, muguet and blossoms, to narcotic flowers like jasmine, tuberose and gardenia... Enjoy, and smell the roses!
Narcotic V. - extrait de parfum
Mooi vrouwelijk
Narcotic V is een mooi vrouwelijk parfum. Elegante geur die lang blijft hangen. Nasomato maakt nooit ingredienten bekend, maar dit parfum kan je best omschrijven als "witte bloemen". Een mooi cadeau voor je partner.
Johan Darcis - 2020-09-28
Alessandro Gualtieri
Alessandro Gualtieri is a quirky Italian perfumer, also known as The Nose. His perfumes are powerful, distinctive and unique, allowing you to experience his creativity. Gualtieri doesn't reveal the ingredients used in his creations because it's all about your own recollections!