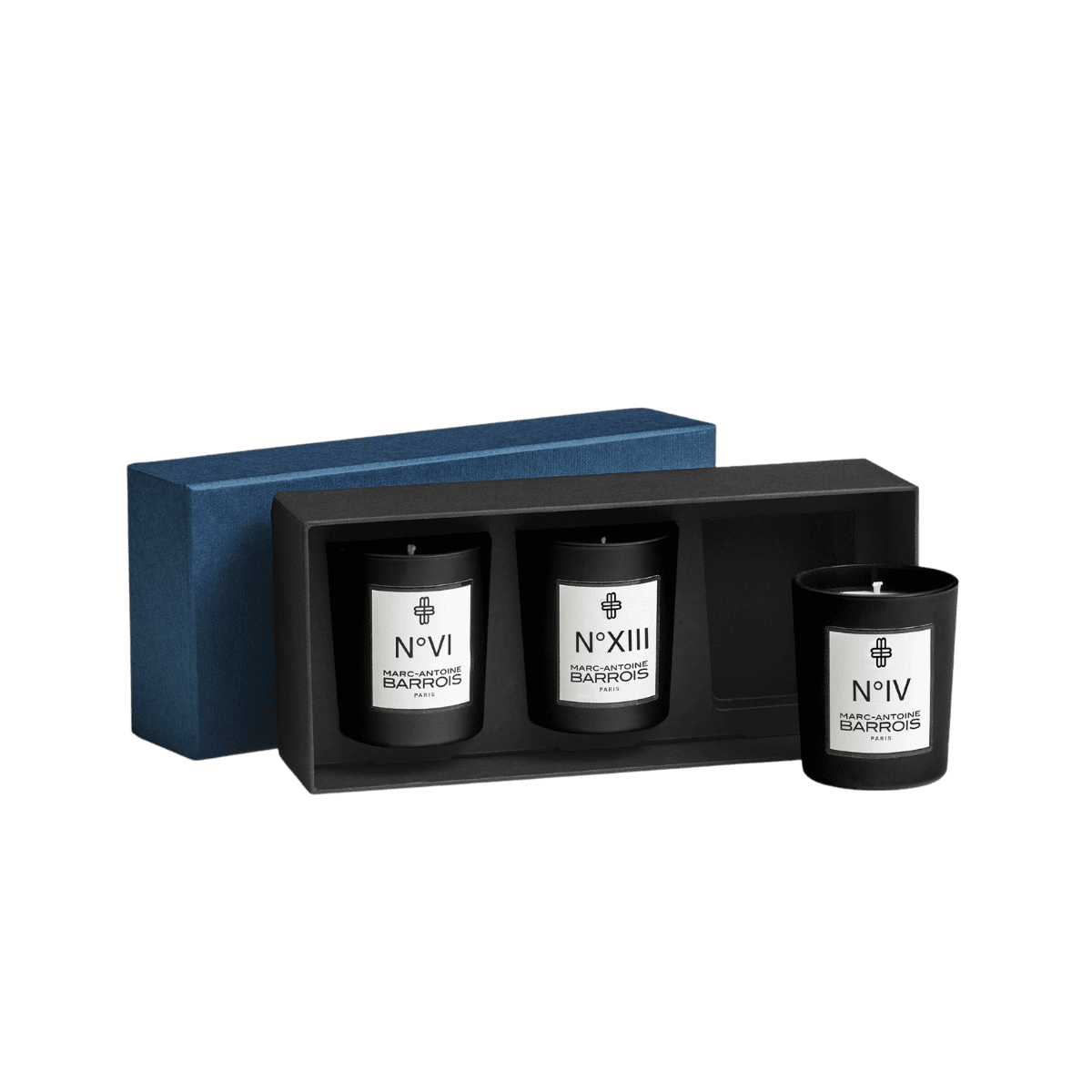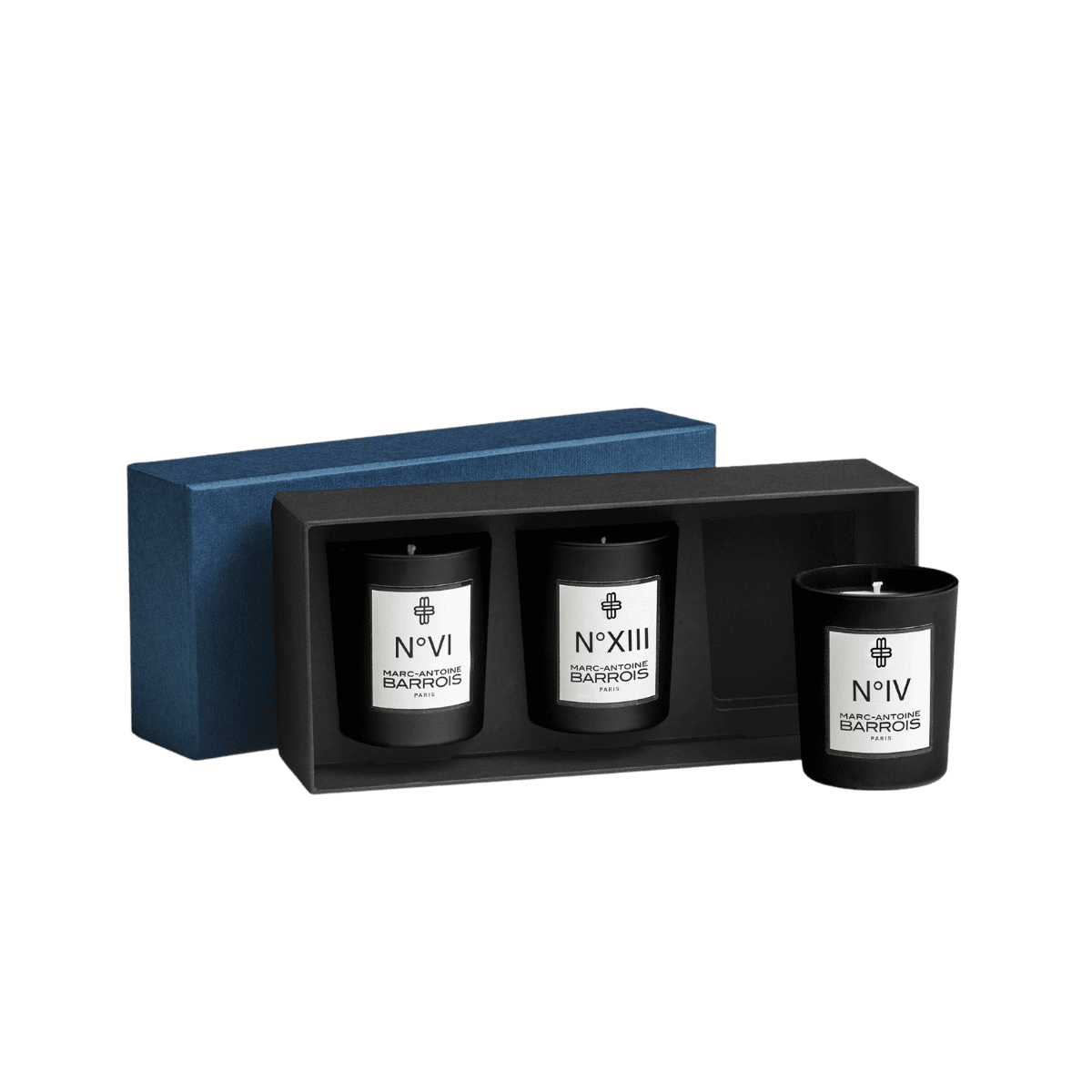 Daily worldwide shipping

Free shipping rates available

Free samples & gift wrapping
Discover this new candle box revealing 3 scented candles by Marc-Antoine Barrois. 3 candles, 3 addresses, 3 olfactory universes...
N°IV: 4 Piccadilly Arcade - Marc-Antoine Barrois' latest candle is a nod to the big blue rabbit in their London boutique. Here the imaginary worlds of Peter Pan, Mary Poppins and Alice come together - with his blue, XXL, independent rabbit. And rabbits eat carrots of course! Quentin Bisch found himself with a fragrance created around this specific delicacy, with a nod to lavender, one of England's iconic scent signatures.
N°VI: 6 Rue de Budapest - Combining refinement and conviviality, offers subtle fruity and spicy nuances, a vibrant amber accord and the elegance of wood and leather scents....
N°XIII: 13 Galerie Vero Dodat - An address. A cocoon. A shelter on the edge of the city. A candle as a tribute
More than ten years ago, Marc-Antoine Barrois started with an haute couture fashion brand, where eye for detail, timeless elegance, and charisma are most important. But what is haute couture without haute parfumerie? To translate this special brand to a perfume Marc-Antoine found the olfactory talent of another young designer. He paired up with perfumer Quentin Bisch and together they created B683 and Ganymede. Soon B683 extrait, Encelade and Ganymede extrait followed, and are conquering the hearts of fragrance lovers worldwide.