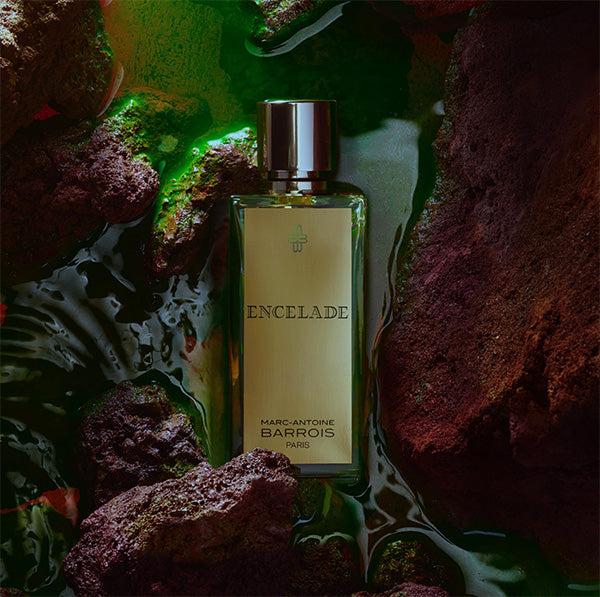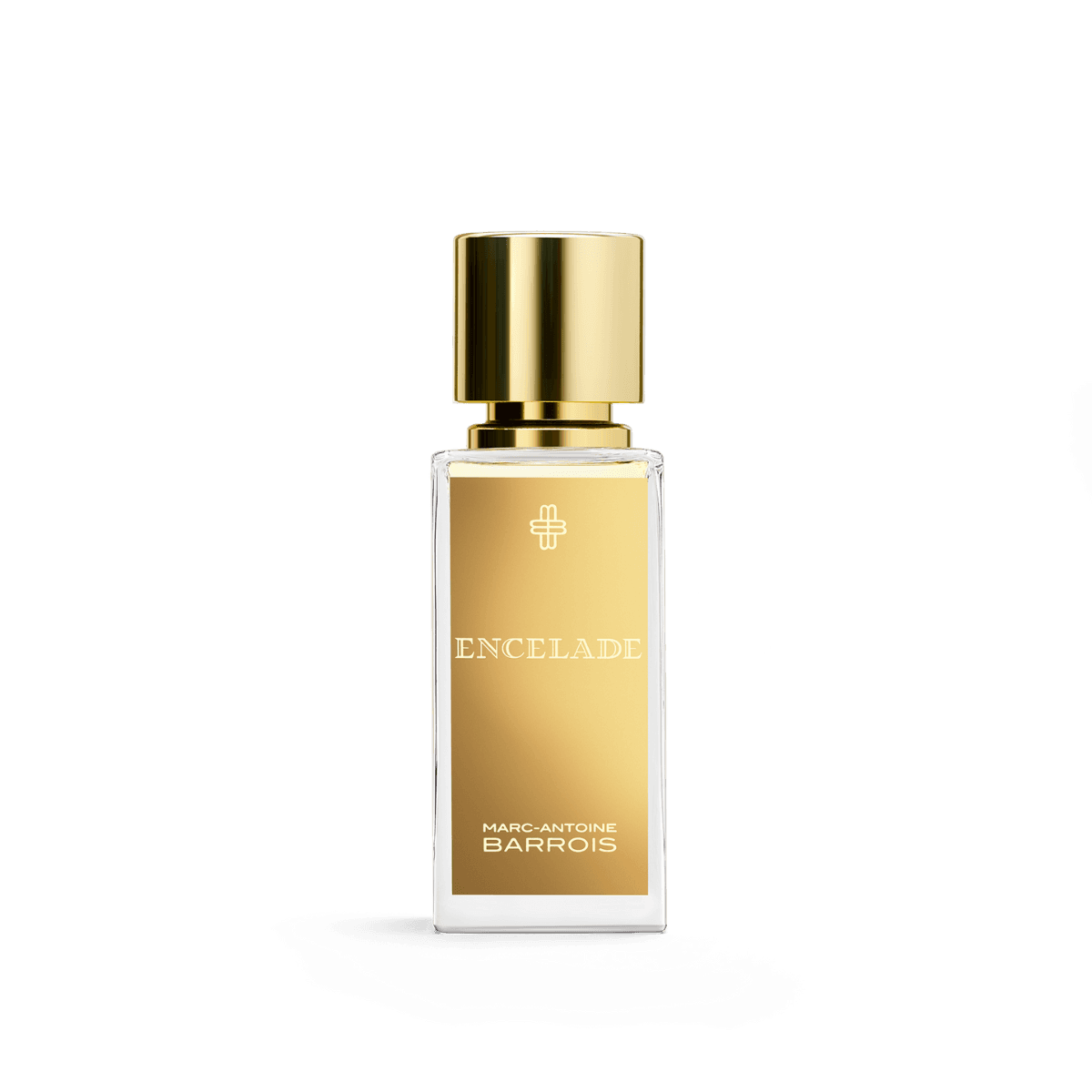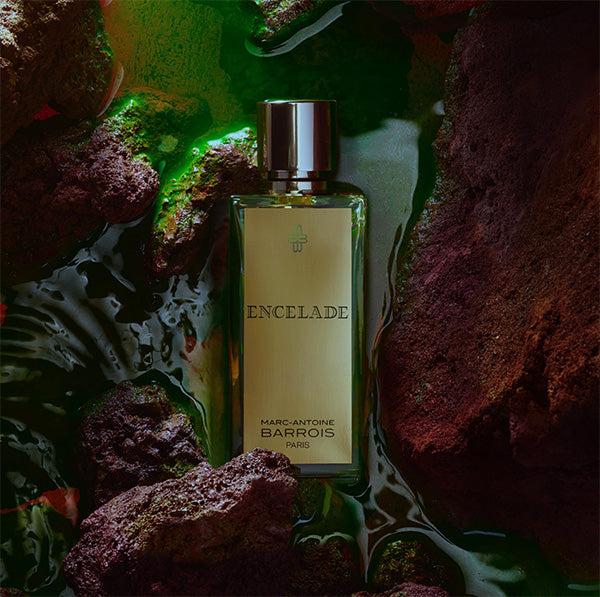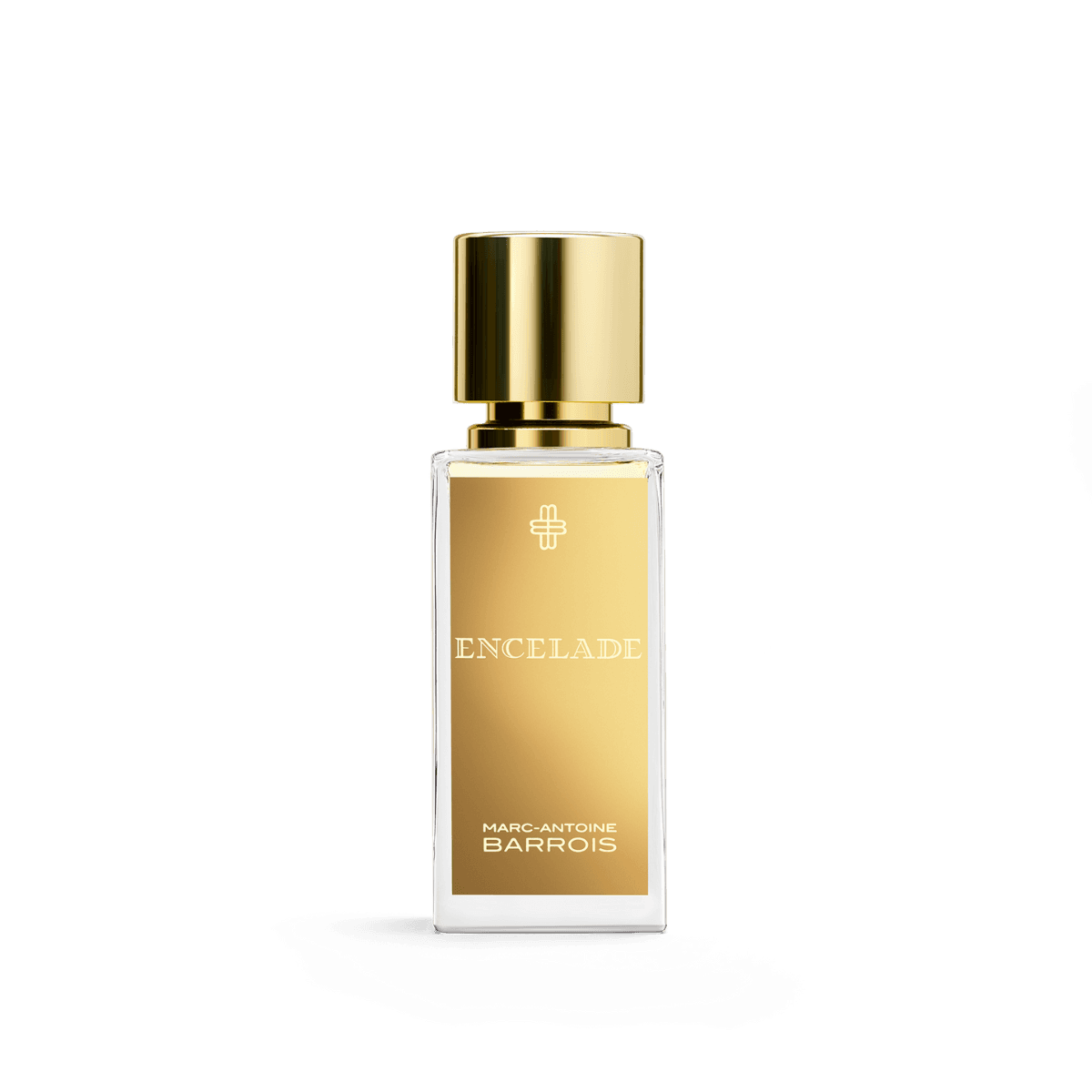 Daily worldwide shipping

Free shipping rates available

Free samples & gift wrapping
Encelade by Marc-Antoine Borrois treats the wearer with a well balanced leather perfume. With shades of green and woody notes, the salty mineral facets add up to a mix of sensuality and sensitivity. Vetiver, rhubarb and cedar wood create a lush nature, full of earthiness. The leather in Encelade is of a smokey and animalic kind and mingles with milky sandalwood and tonkabean.
In mythology, Encelade, son of Gaia (the earth) and Uranus (the sky) is brought down by Athena after the giants try to climb Mount Olympus to reach the gods. According to legend, he is buried under Sicily and still breathes through the vapors and eruptions of Mount Etna volcano. Marc Antoine himself describes Encelade as an imaginary universe, a lush jungle on the side of a volcano!
Cedarwood, Tonka beans, Vetiver, Sandalwood, Rhubarb
More than ten years ago, Marc-Antoine Barrois started with an haute couture fashion brand, where eye for detail, timeless elegance, and charisma are most important. But what is haute couture without haute parfumerie? To translate this special brand to a perfume Marc-Antoine found the olfactory talent of another young designer. He paired up with perfumer Quentin Bisch and together they created B683 and Ganymede. Soon B683 extrait, Encelade and Ganymede extrait followed, and are conquering the hearts of fragrance lovers worldwide.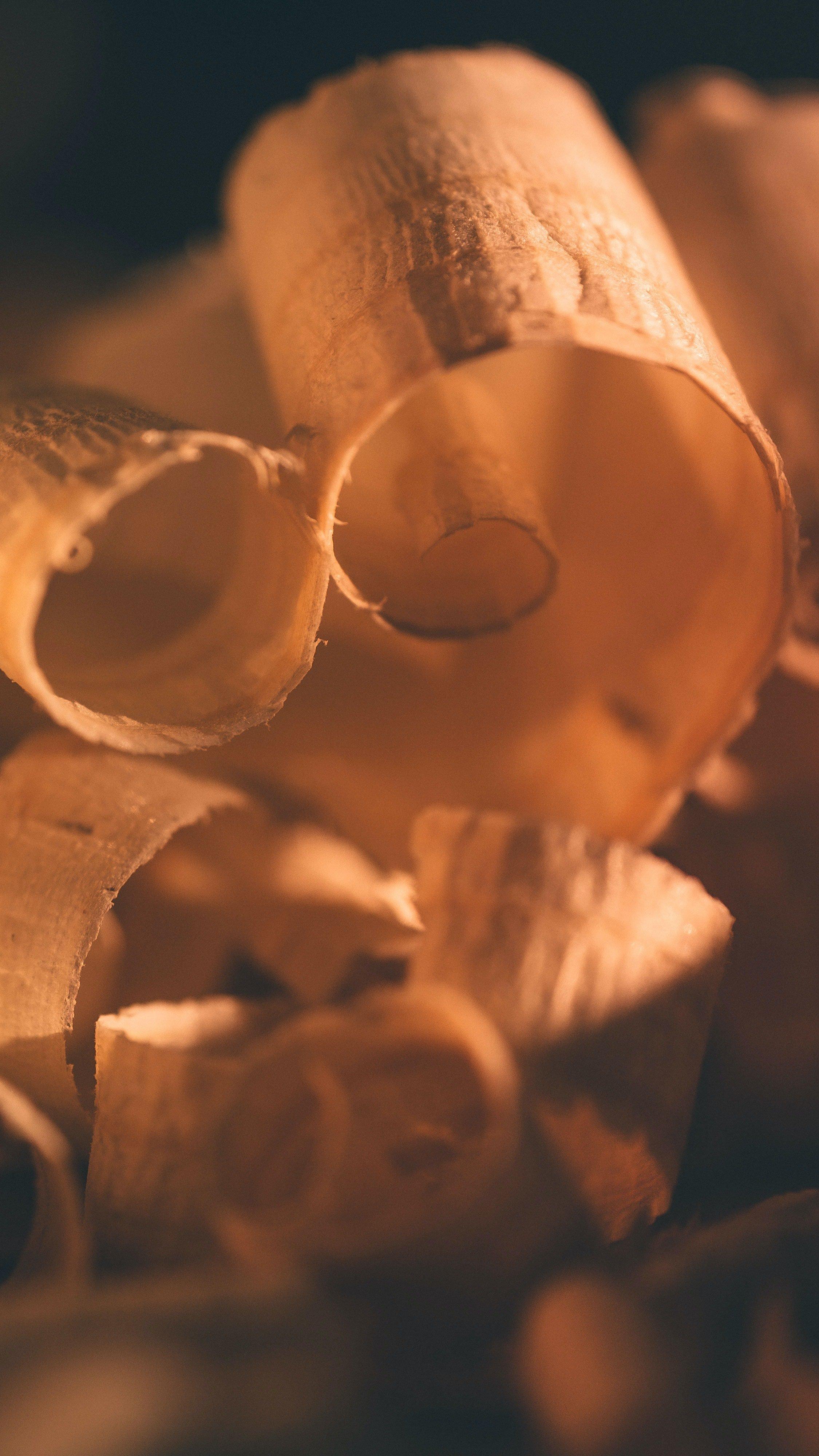 Fragrance family
Woody
Woody fragrances are full of character and indeed very woodsy. They can be warm, soothing and creamy, but also dry and spicy. Key ingredients are cedar wood, patchouli, sandalwood and/or vetiver. Oudh (agarwood), Palo Santo and guaiac wood have also joined the perfumer's palet, just like the fantastic synthetics such as Javanol or Iso-E-Super.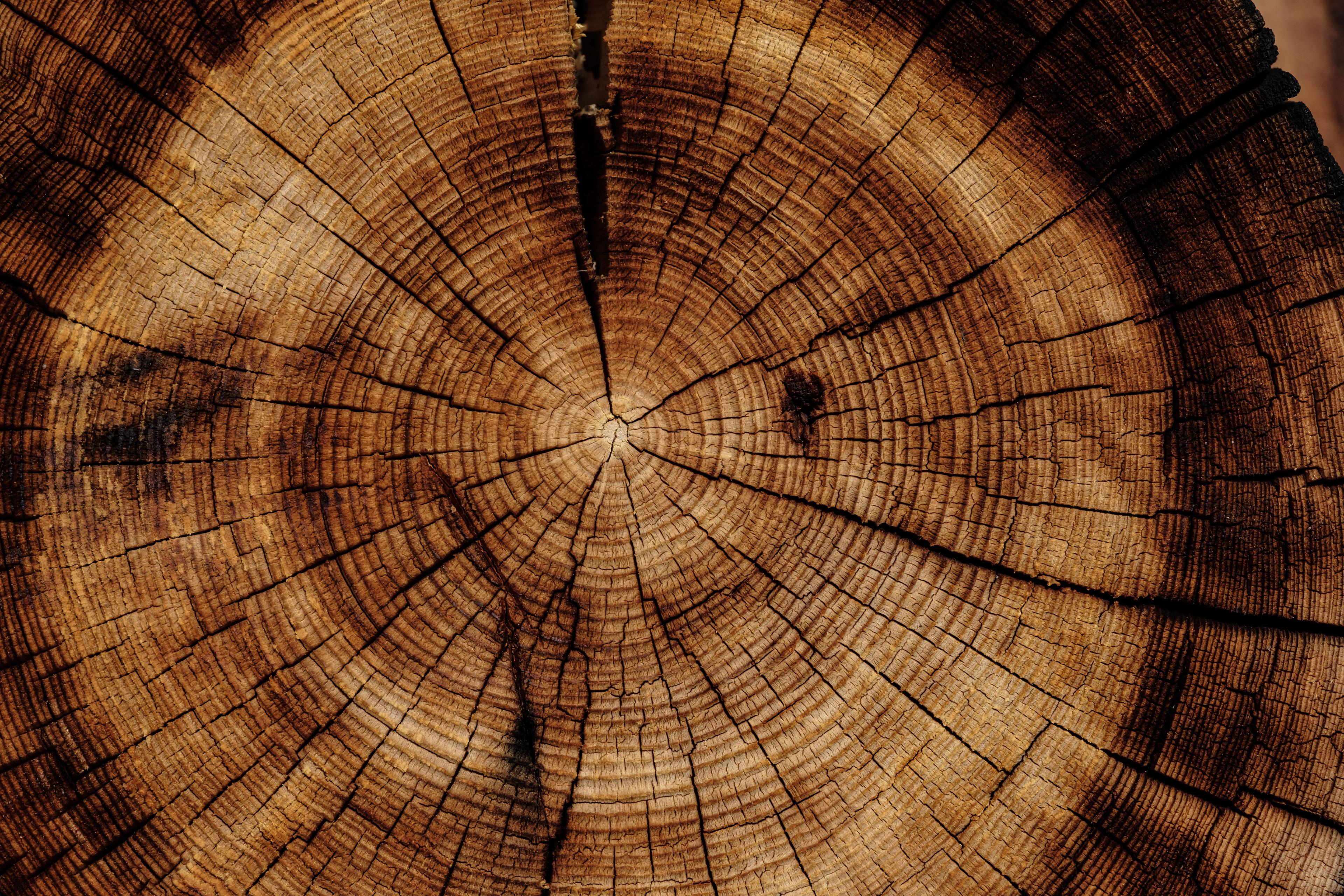 Het eerste parfum uit deze lijn met lovers en haters
Zelf vind ik het frisse uit de rabarber heerlijk, maar voor het moment van de meer gematigde drydown met zachtere leerakkoorden aanbreekt, vinden velen die frisse bom storend. But I love it!
Van gourmand tot betoverend
Wat een heerlijk geur weer van M.A. Barrois. In de opening ruik ik de rabarber omhult in een heerlijke zweem van leer en vetiver. De rabarber is na verloop steeds iets minder intensief waarneembaar. Wat over blijft, is een heerlijke mix van vetiver en leer. De geur blijft lang waarneembaar. Op de huid ruikt het heerlijk. In de lucht fantastisch.
Jeroen Schaap - 2022-06-16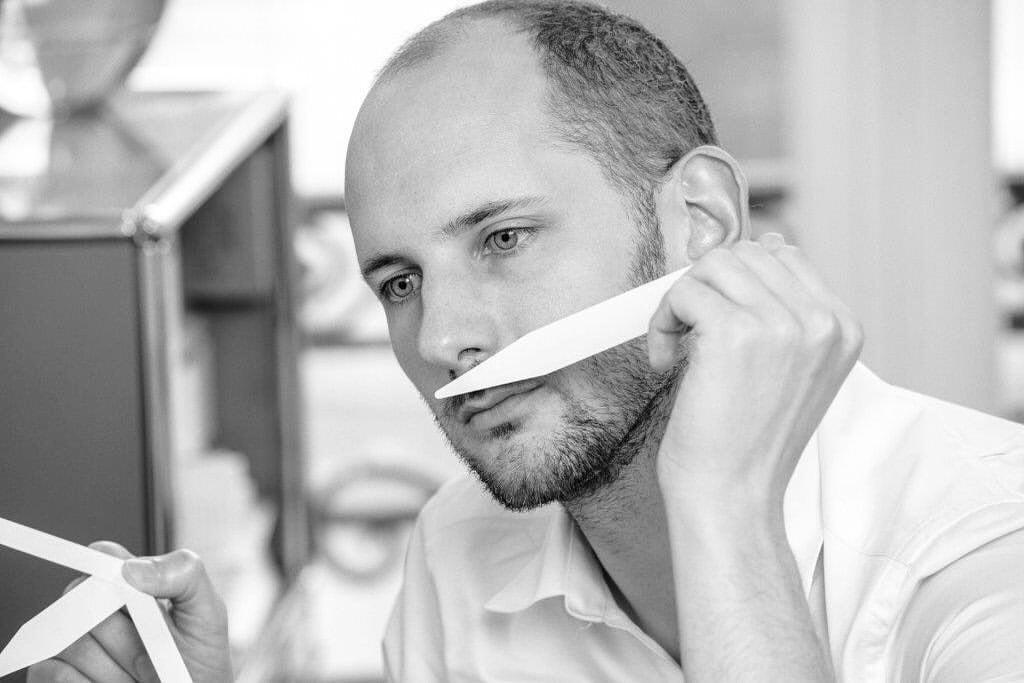 Quentin Bisch
At already a very young age Quentin Bisch knew he wanted a creative profession. It brought him to music, theatre and performance, but it was perfumery in which he found his true calling. He created fragrances for Jean Paul Gaultier, Paco Rabanne, Saint Laurent, Azzaro, Mugler, Chloe, Ex Nihilo, Etat Libre d'Orange… And he was rewarded best perfumer in 2020! His close collaboration with Marc-Antoine Barrois resulted in three beautifully elegant and timeless fragrances for the Marc-Antoine Barrois label: haute couture meets haute parfums!