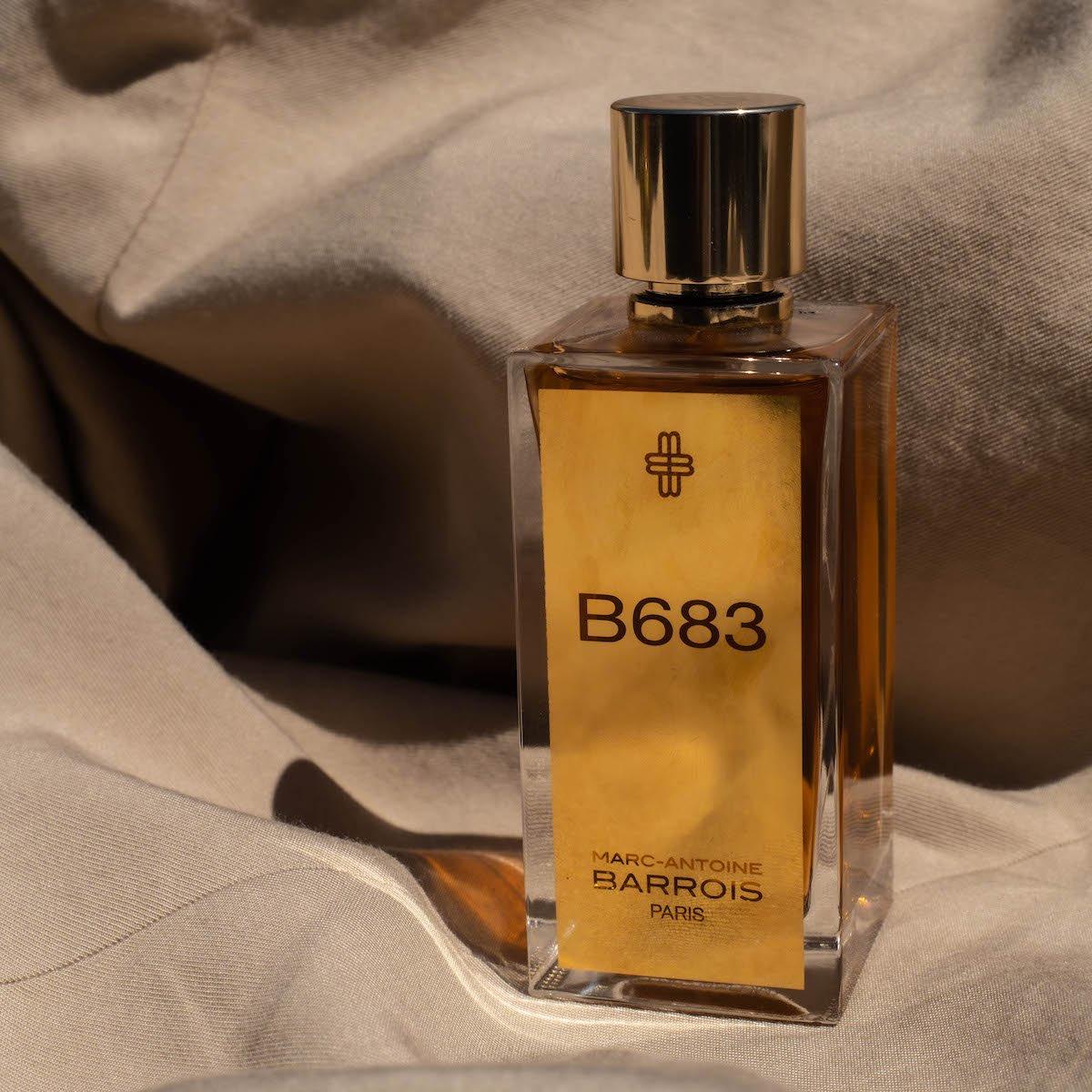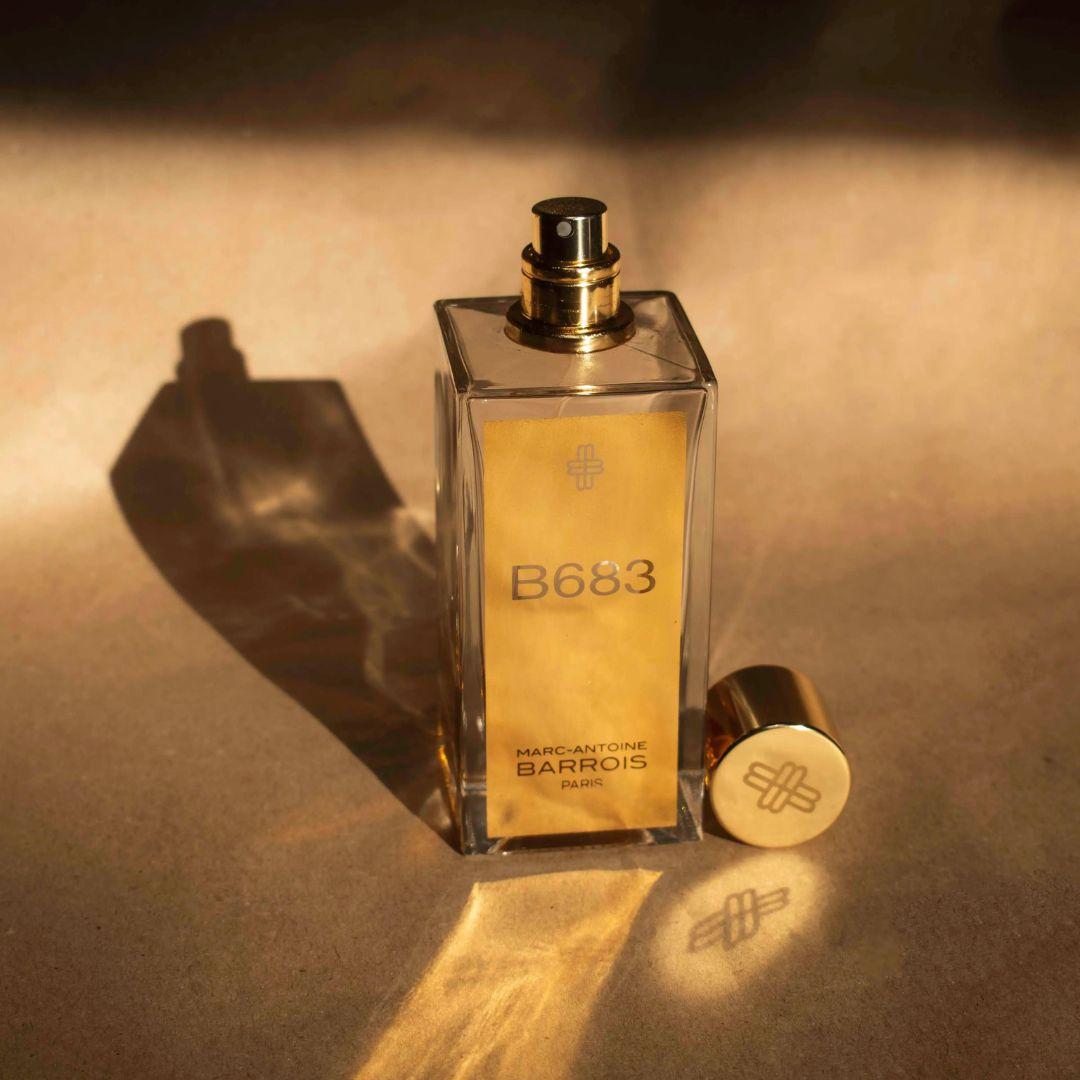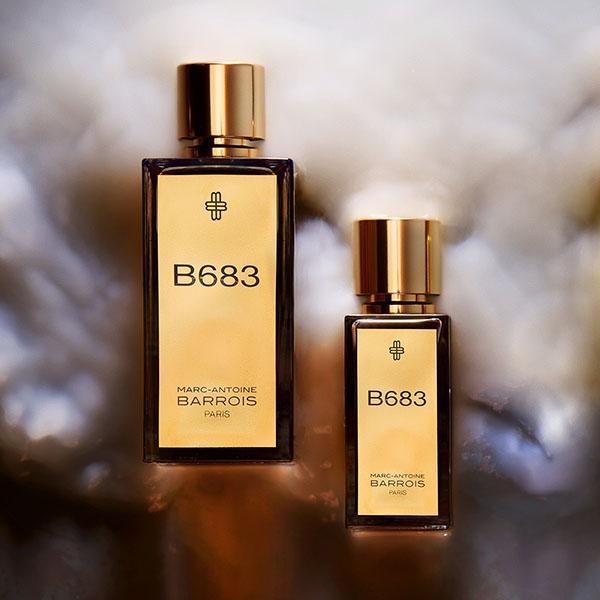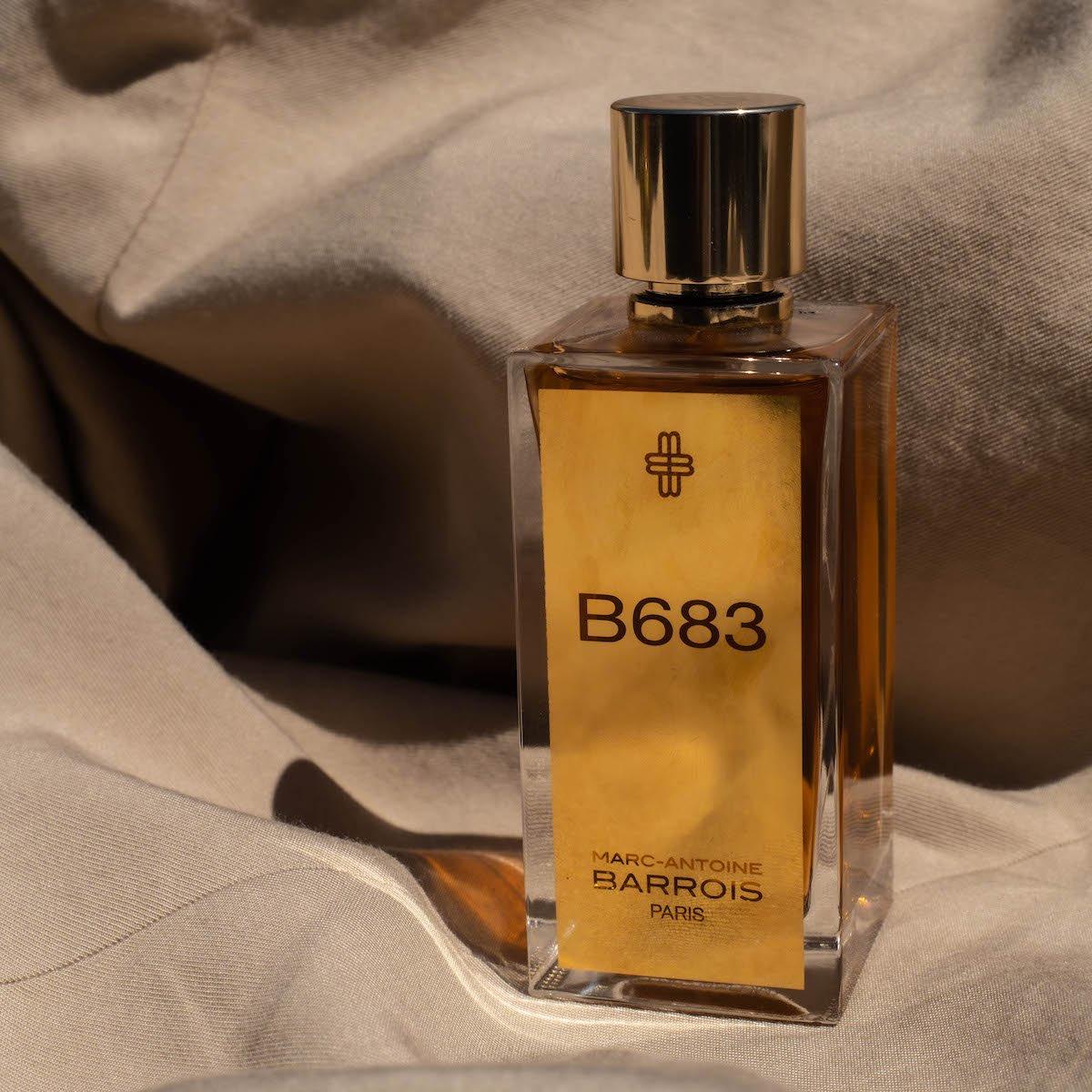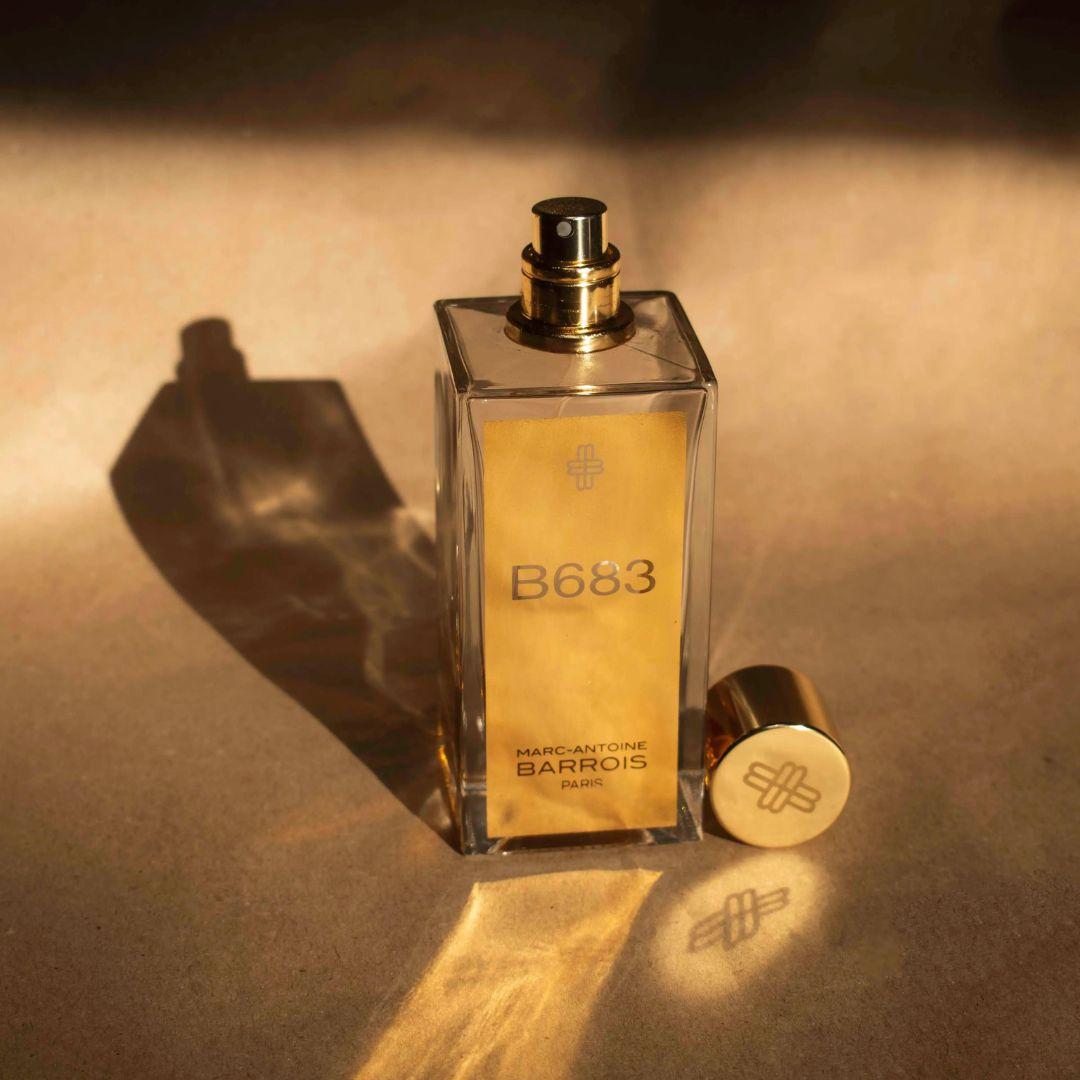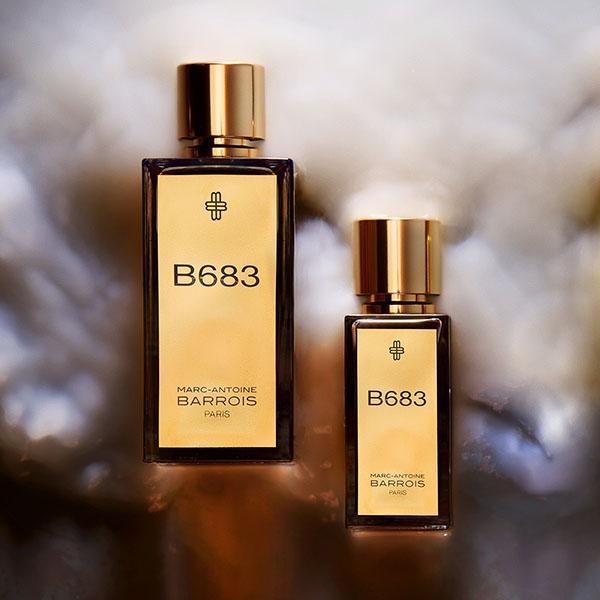 Daily worldwide shipping

Free shipping rates available

Free samples & gift wrapping
B683 by Marc-Antoine Barrois is a refined, high-quality, modern and elegant fragrance. Crafted by avant-garde perfumer Quentin Bisch, this intoxicating scent combines refined woody essences, sensual spicy notes, and leather.
At the top, saffron, black pepper, chili, and nutmeg create a stunning opening. The heart reveals violet leaf, musk, cistus absolute, Moheli vanilla tincture, and amber. Finally, the base notes of sandalwood, patchouli, ambroxan, and oakmoss leave a lasting impression.
B683 is the result of the meeting of two young designers: One is a couturier (Marc-Antoine Barrois), the other a perfumer (Quentin Bisch). Recalling their childhood enchanting memories on scents: the leather of an elegant attaché case or a spotless leather desk coaster, the pronounced scents of wood during the recurring gathering of wood to heat the parental home. The artistic skills of the first and the olfactory talent of the latter have resulted in a magical and pleasant scent with notes of spices, leather and wood.
"I like the raw and yet so chic aspect of the perfume: a very refined and wild fragrance." - Quentin Bisch, the perfumer
The name B683 refers to the perfumer's birth date and to the asteroid B612. Le Petit Prince (from the poetic French story), lived on this asteroid.
Violet, Sandalwood, Amber, Black pepper, Oakmoss, Cistus, Musk, Nutmeg, Patchouli, Saffron, Vanilla
More than ten years ago, Marc-Antoine Barrois started with an haute couture fashion brand, where eye for detail, timeless elegance, and charisma are most important. But what is haute couture without haute parfumerie? To translate this special brand to a perfume Marc-Antoine found the olfactory talent of another young designer. He paired up with perfumer Quentin Bisch and together they created B683 and Ganymede. Soon B683 extrait, Encelade and Ganymede extrait followed, and are conquering the hearts of fragrance lovers worldwide.
Also try the B683 - extrait de parfum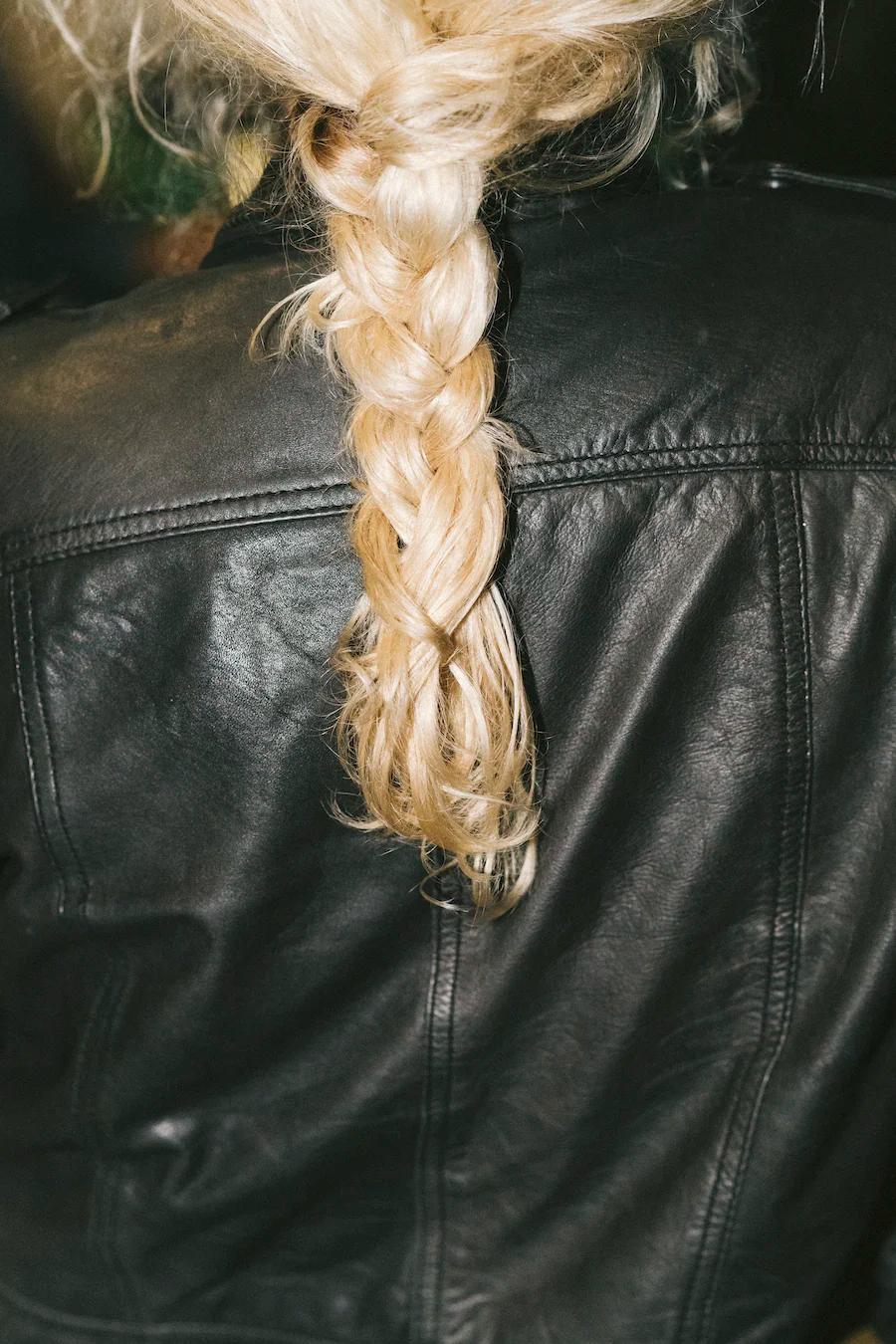 Fragrance family
Leather
Discover the multiple facets of leather in perfumes. Think of the smell of a leather jacket, a pair of suede shoes, the inside of a leather bag, or an old Chesterfield… Leather gives a luxurious, seductive and elegant touch to the fragrance. But it is also dark, robust and slightly animalic which makes this smell mysteriously tantalizing.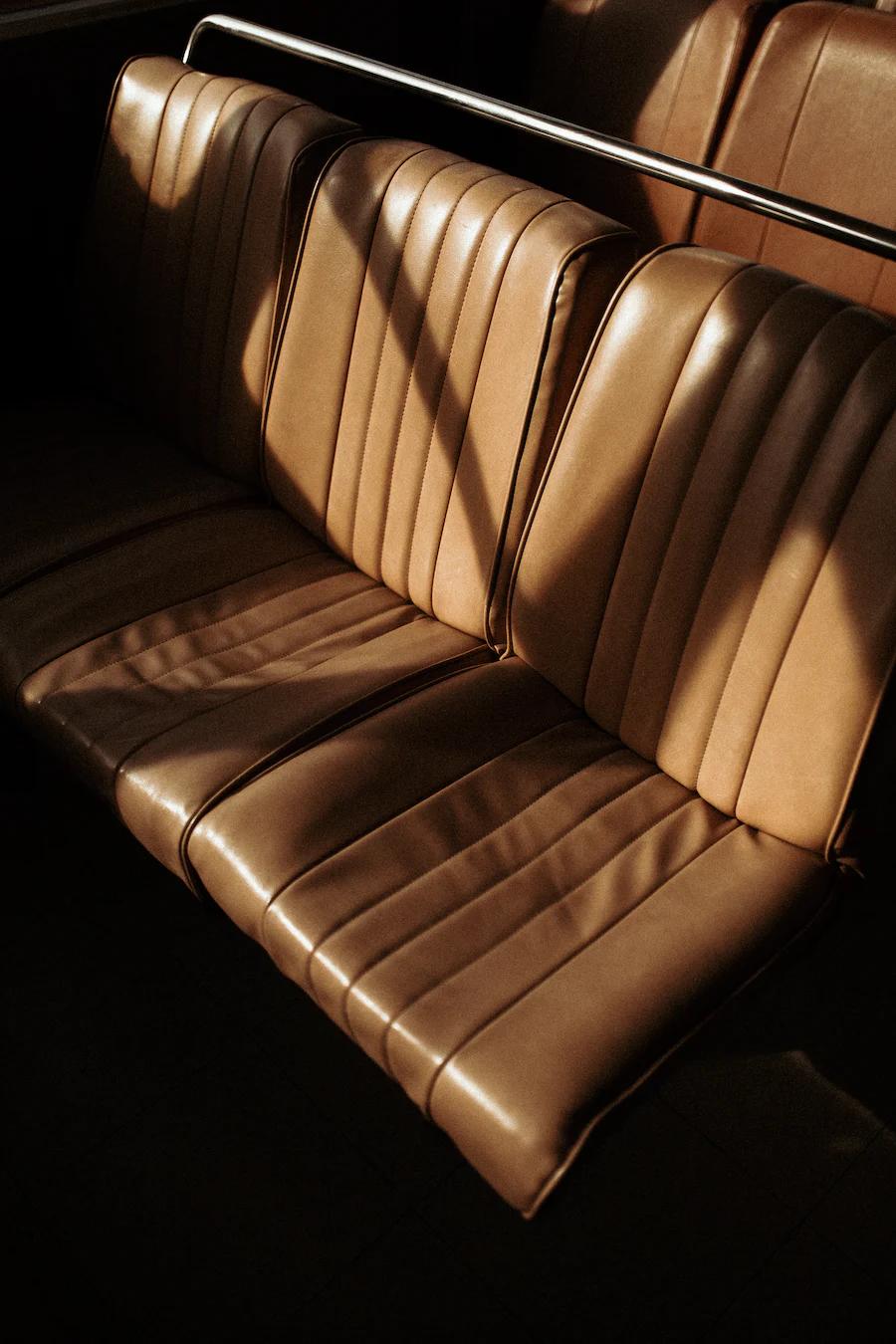 B683
De B683 extract is 10 keer beter dan de edp die ik nog dezelfde week had gekocht (miskoop) !!! Maar de Extract is een goede die goed op mijn huid blijft hangen, dus een aanrader voor degene die van Leer houden.
Bernard Quarshie - 2022-09-23
alles maar dan ook alles is perfect verlopen
Zo je verwacht als je een cadeau voor jezelf besteld.....keurig en mooi ingepakt; zakje met twee kleine proef monsters. De monsters werken want ik vind geur encelade van Barrois ook geweldig. Nu eerste genieten van de fles B 683.
Marijn van Berkel - 2022-07-25
prachtige geur
mooie diepe geur - warm en anders. Top service in de winkel - altijd goede tips mbt andere geuren om te proberen en zeer hoogwaardige geuren.
Verkwikkende geur
Een stoere inspirerende geur . Kruidig, warm en omhullend. Een geur die je doet denken aan een winterse wandeling door de bossen. Bij thuiskomst geheel voldaan. Een geur die mij blij maakt.
Fantastisch
Een geweldige geur, veelzijdig en hij blijft de hele dag om mij heen hangen. Dat maakt me erg blij.
Een top geur
Ik ben zeer tevreden met deze geur. Alleen de afwerking van het flacon (30ml) viel een beetje tegen,,de dop komt stroef los. " Parle moi de parfum " is een mooi voorbeeld hoe een flacon moet zijn met een magneet dop en een mooie spray.
Igor Kocherov - 2021-04-19
B683
Heerlijke warme parfum en daarnaast top service ervaren! Bedankt!
Uit mijn comfort zone
Heb twee jaar geleden een perfume profiling gedaan met als resultaat, na goed advies, een bijzondere geur die ik bij speciale gelegenheden op doe. Begon onlangs toch weer te kriebelen en mijn profiel er weer bij gehaald. Op basis daarvan wat samples besteld en kwam nu uit bij mijn tweede keuze (B683 dus) die ik toen iets te "spannend "vond. Een mooie stevige mannelijke geur waar ik nog veel plezier van ga hebben.
Edwin van Vianen - 2021-02-16
B683
Wederom fantastisch geholpen bij de Perfume Lounge. Goed advies en na de Ganymede nu de B683 gekocht. Hele bijzondere mooie geur. Blijft de hele dag hangen. Ik ben er blij mee!
Leer
Een heerlijk sterk en stoer parfum, warm ook. Bevalt mij erg goed. Een leergeur zonder gebruik van leer. Wat ik ook erg fijn vind ik dat hij lang te ruiken is. 's Morgens opgedaan betekent dat je het in de avond nog kan ruiken! Het is altijd fijn om even bij de Perfume Lounge langs te gaan. Vriendelijke en deskundige hulp bracht mij de laatste keer bij dit heerlijke parfum.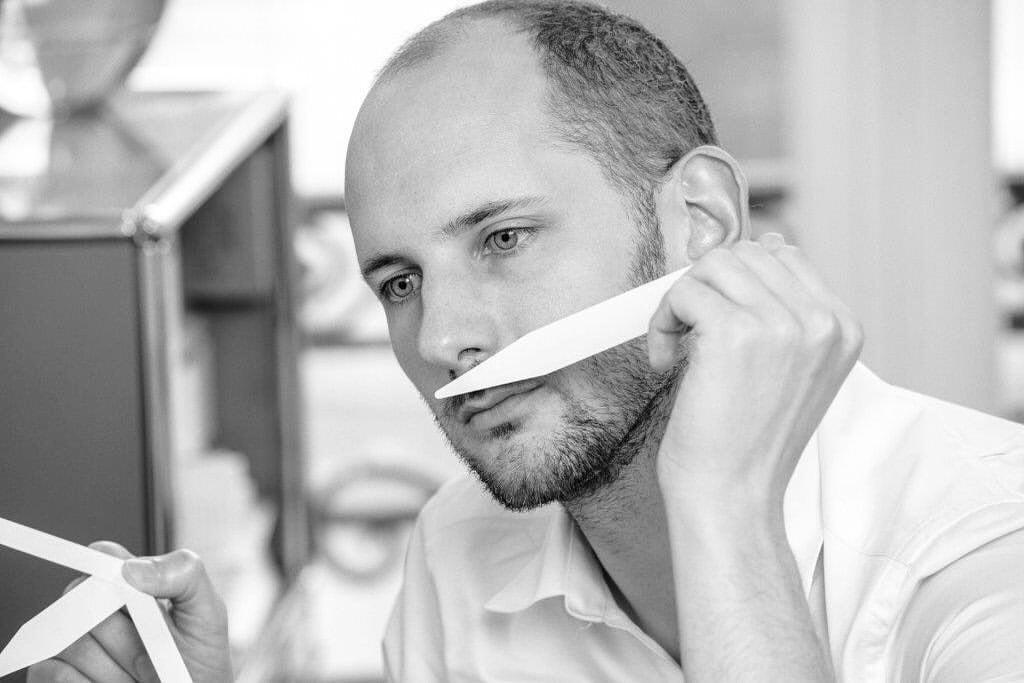 Quentin Bisch
At already a very young age Quentin Bisch knew he wanted a creative profession. It brought him to music, theatre and performance, but it was perfumery in which he found his true calling. He created fragrances for Jean Paul Gaultier, Paco Rabanne, Saint Laurent, Azzaro, Mugler, Chloe, Ex Nihilo, Etat Libre d'Orange… And he was rewarded best perfumer in 2020! His close collaboration with Marc-Antoine Barrois resulted in three beautifully elegant and timeless fragrances for the Marc-Antoine Barrois label: haute couture meets haute parfums!