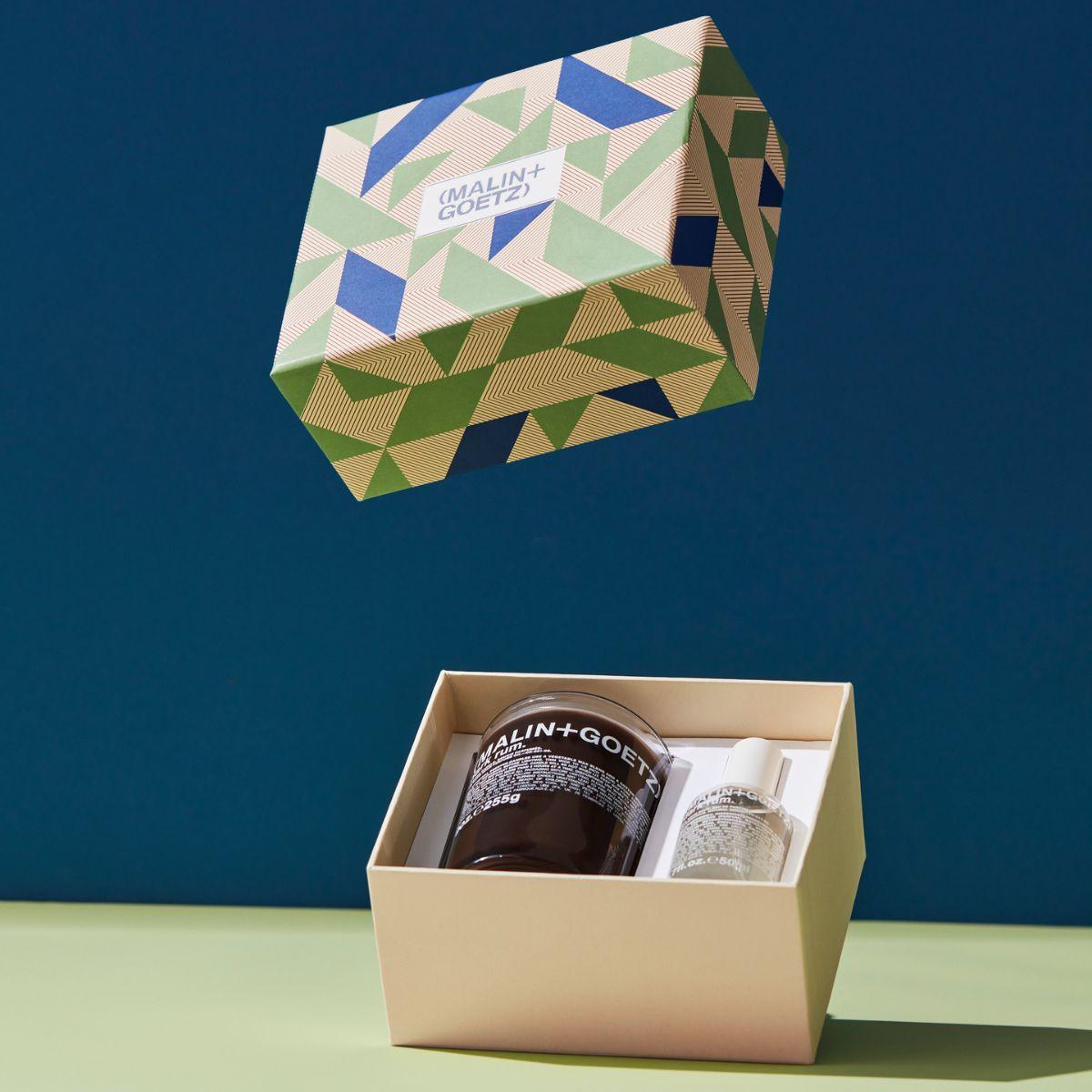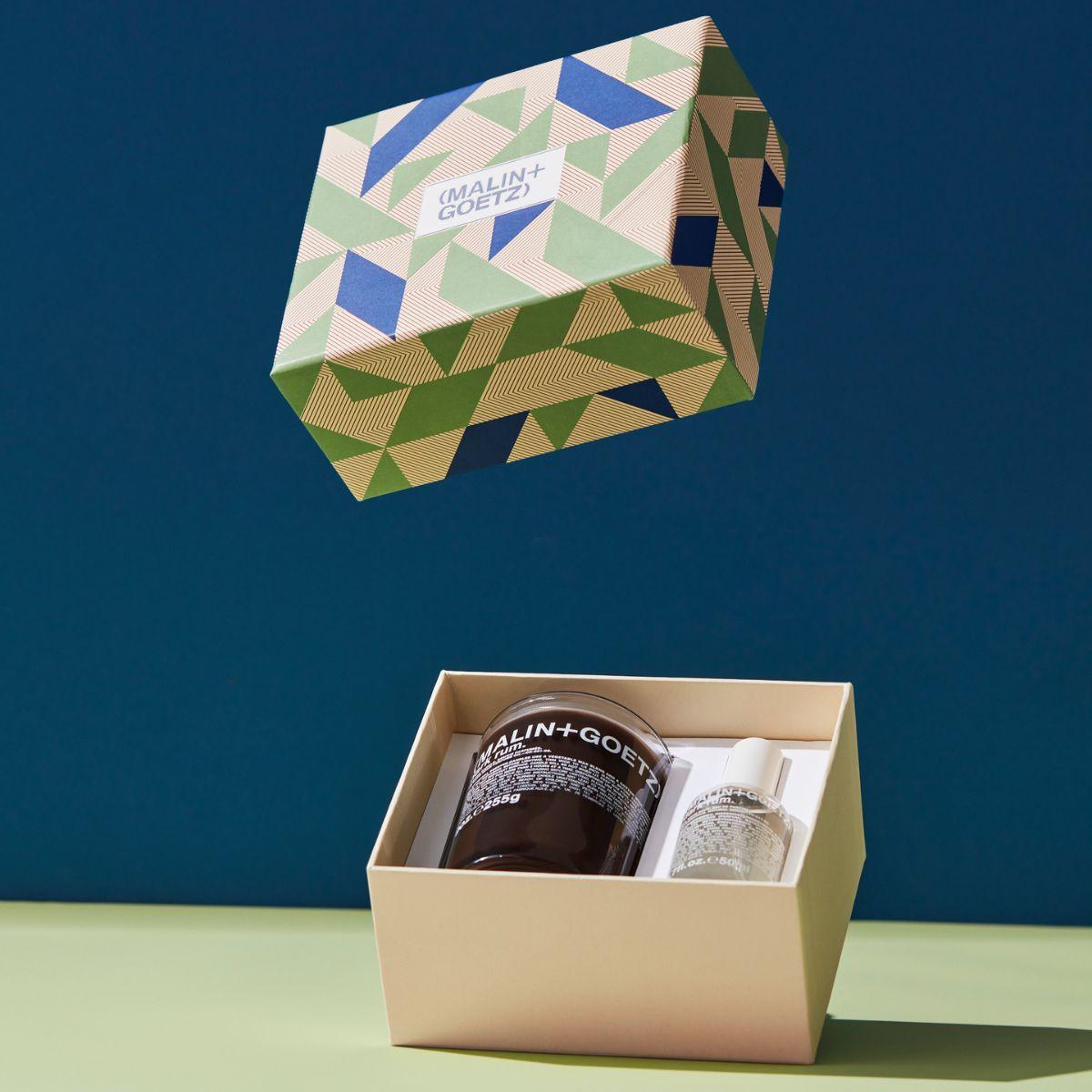 Daily worldwide shipping

Free shipping rates available

Free samples & gift wrapping
The Malin+Goetz That's The Spirit gift set pairs their popular Dark Rum scent in eau de parfum and candle version: the best of both worlds!
Dark Rum by Malin+Goetz is a versatile fragrance with fresh sweet fruity facets while being warm, dark and spicy. The inspiration for this cheerful perfume is the iconic Bay Rum cologne. In earlier times, it was widely used by sailors in the Caribbean and later became popular in barber shops as well.
Dark Rum treats you to an intoxicating blend of fresh bergamot, ripe plums, leather, rum, creamy milk and warm spices. Vanilla and patchouli provide an embracing warm touch. The result: Dark Rum captures the essence of long sultry days spent in the tropical sun and late nights with friends. Perfect for a relaxing day at the beach but also at the club.
In this beautifully boxed gift set you will find:
The Malin+Goetz candle is designed with a natural wax blend for a clean, slow burn that lasts 60 hours.
MALIN+GOETZ mission is to design high quality fragrances and candles that fit into your modern lifestyle. Born in New York City in 2004, the diversity, inclusivity and energy of city life is what has inspired MALIN+GOETZ from the very beginning. Malin + Goetz carries a collection of eau de parfums, candles and perfume oils, inspired by traditional apothecary ingredients and the favorite memories from the founders Matthew Malin + Andrew Goetz. Each dynamic scent is formulated for everyday wear and with a gender-neutral appeal.