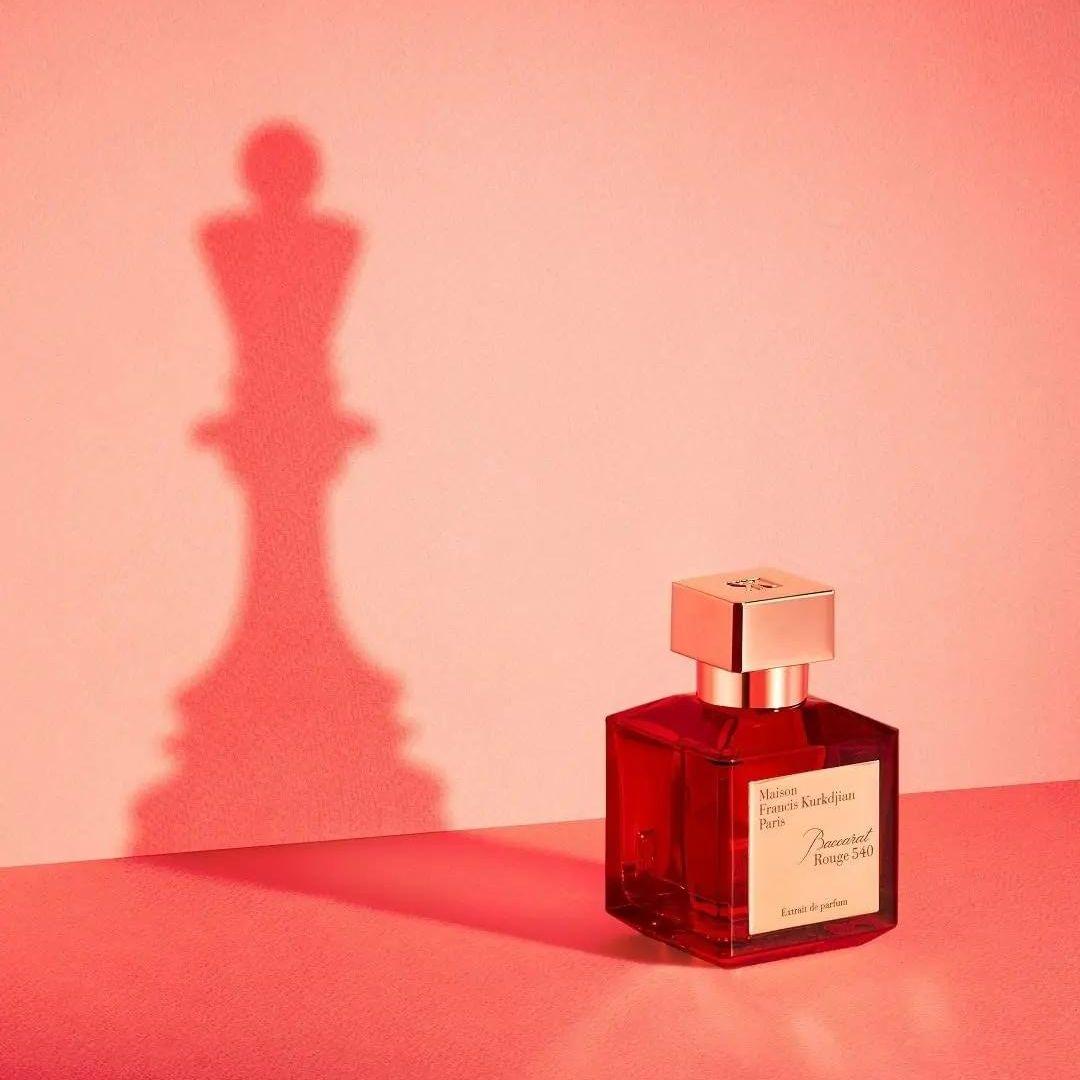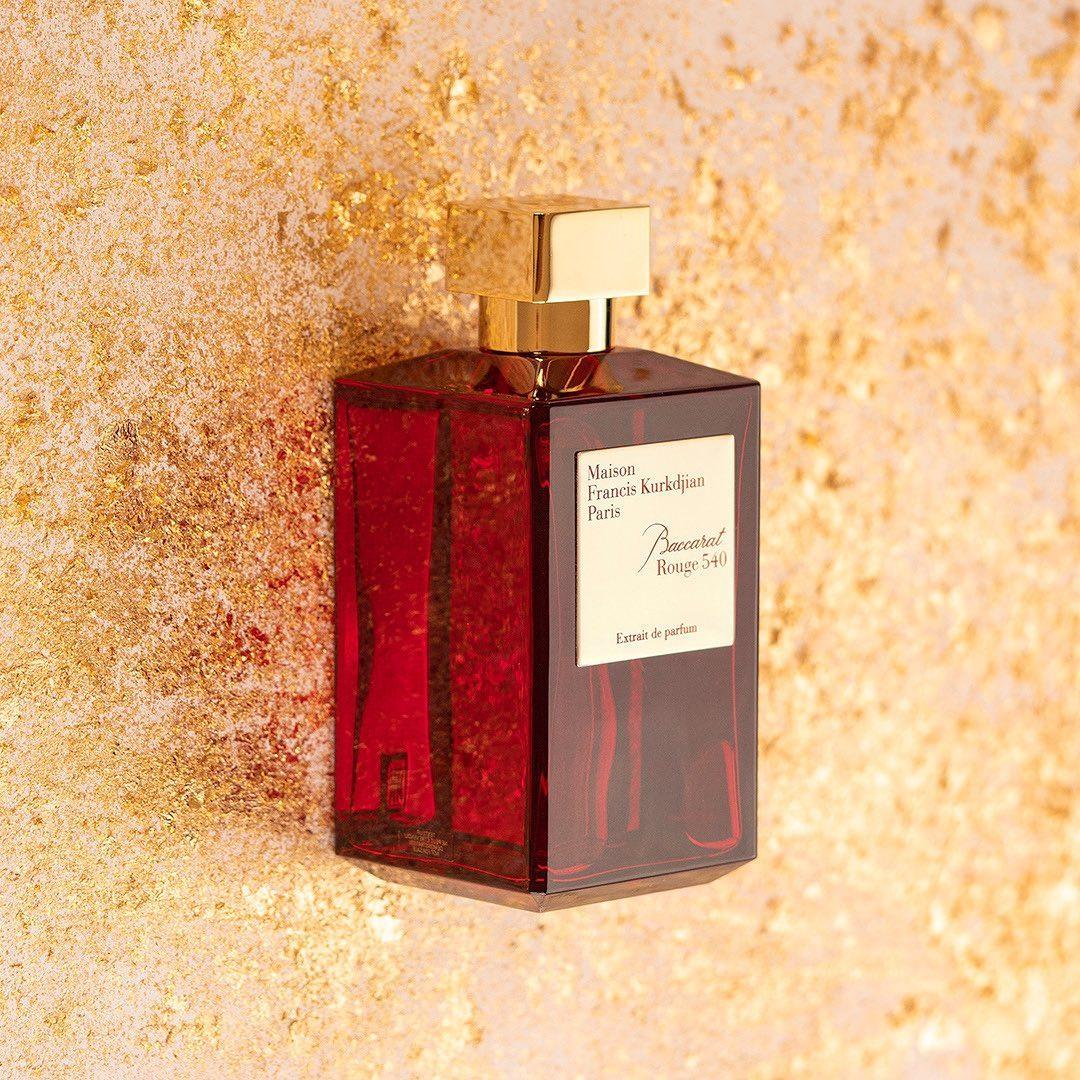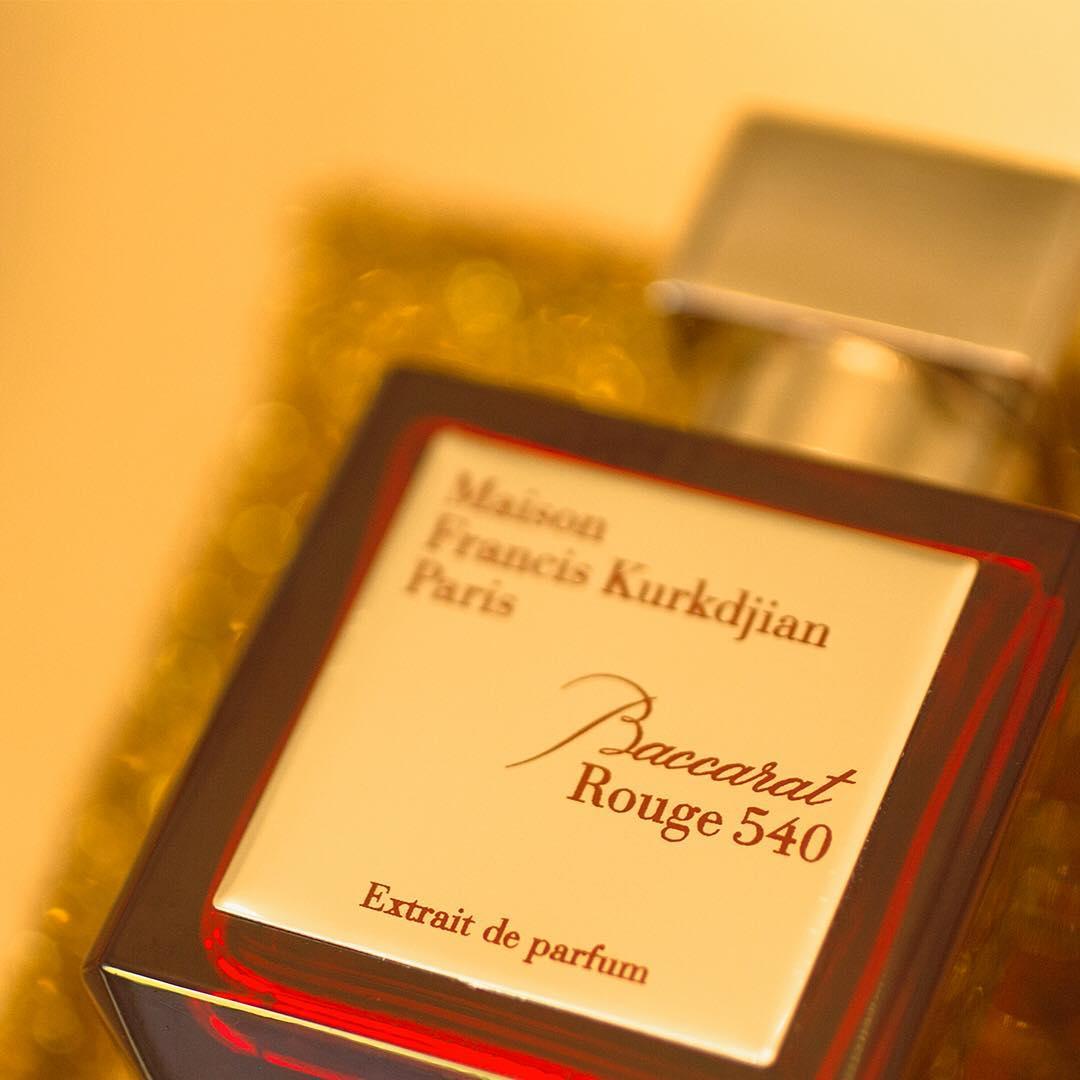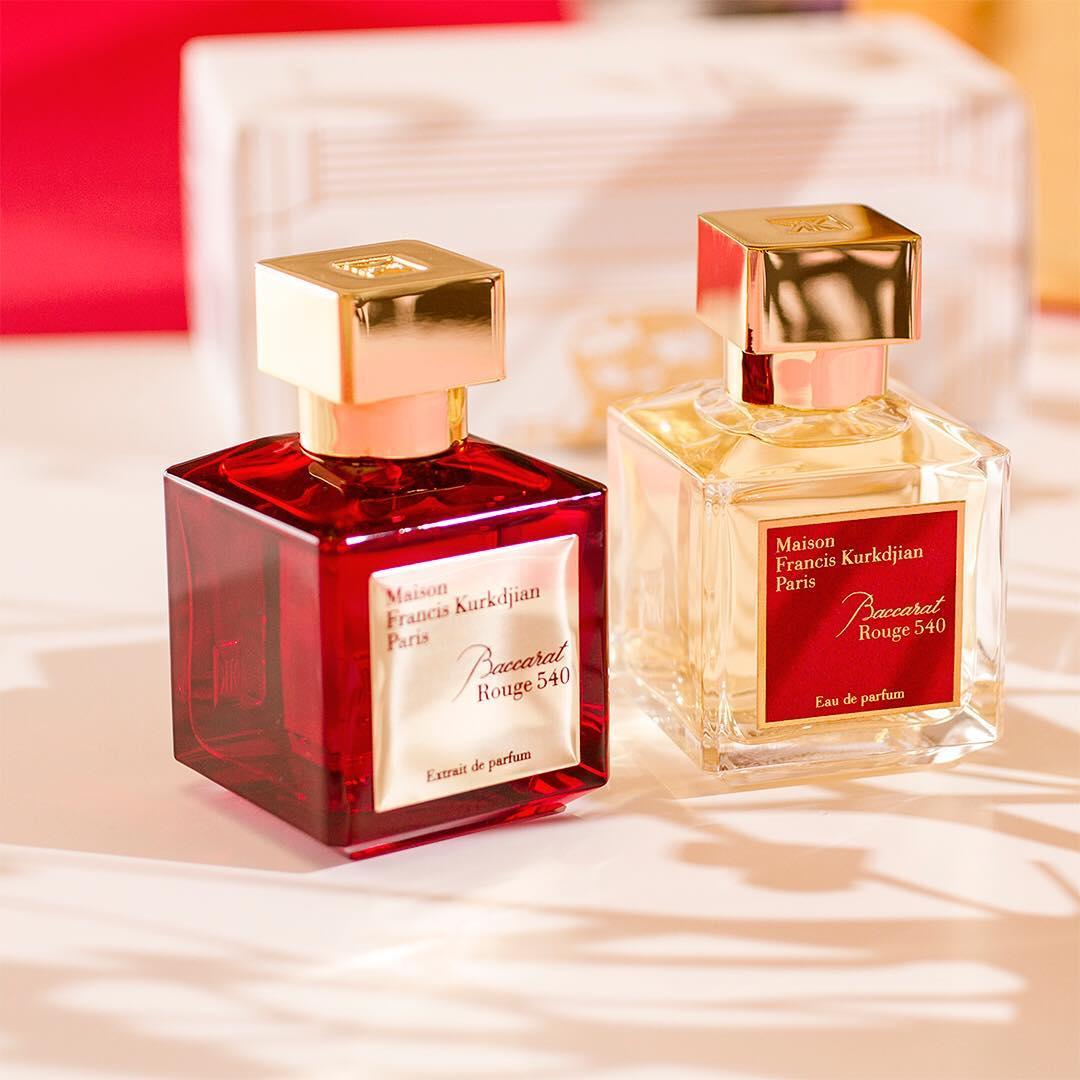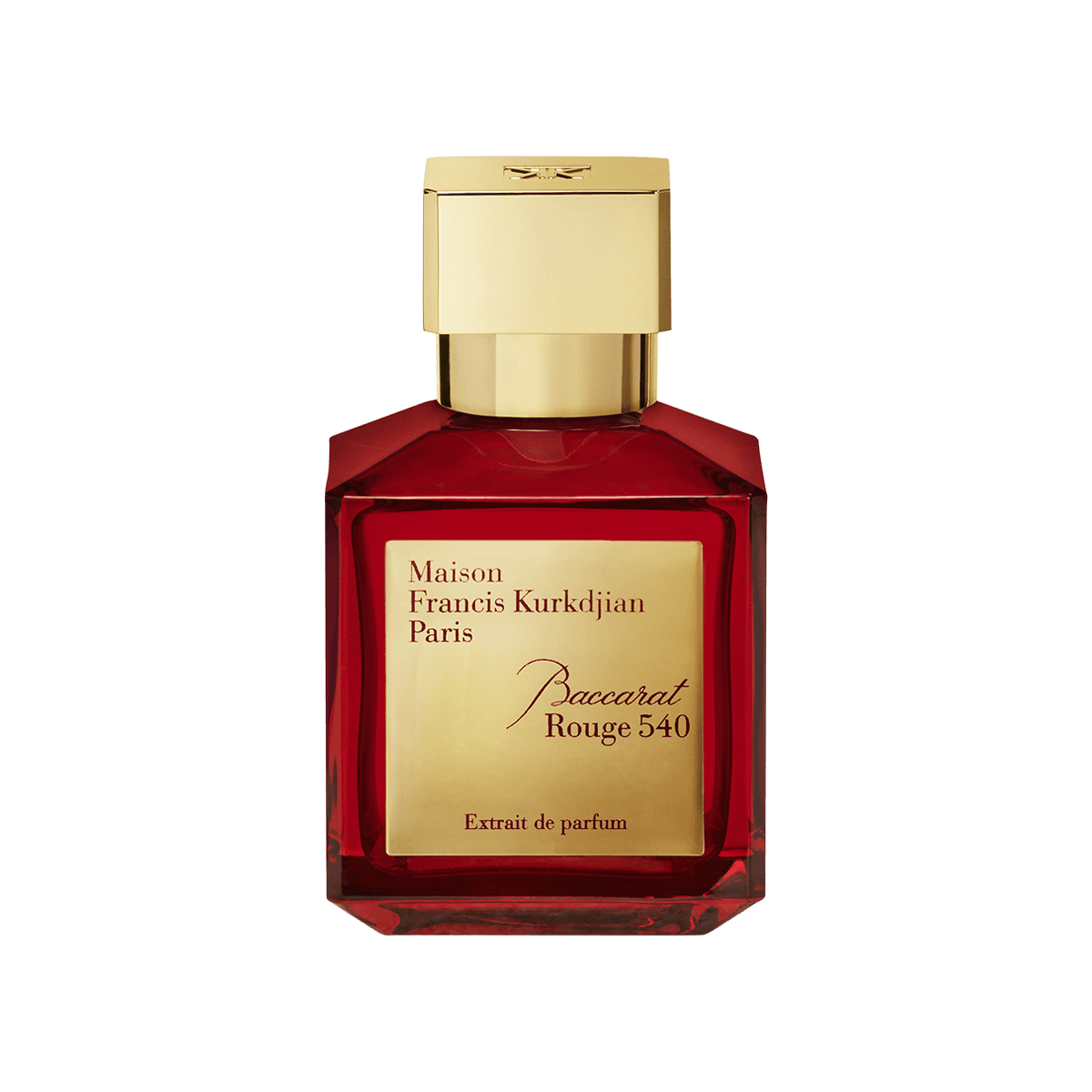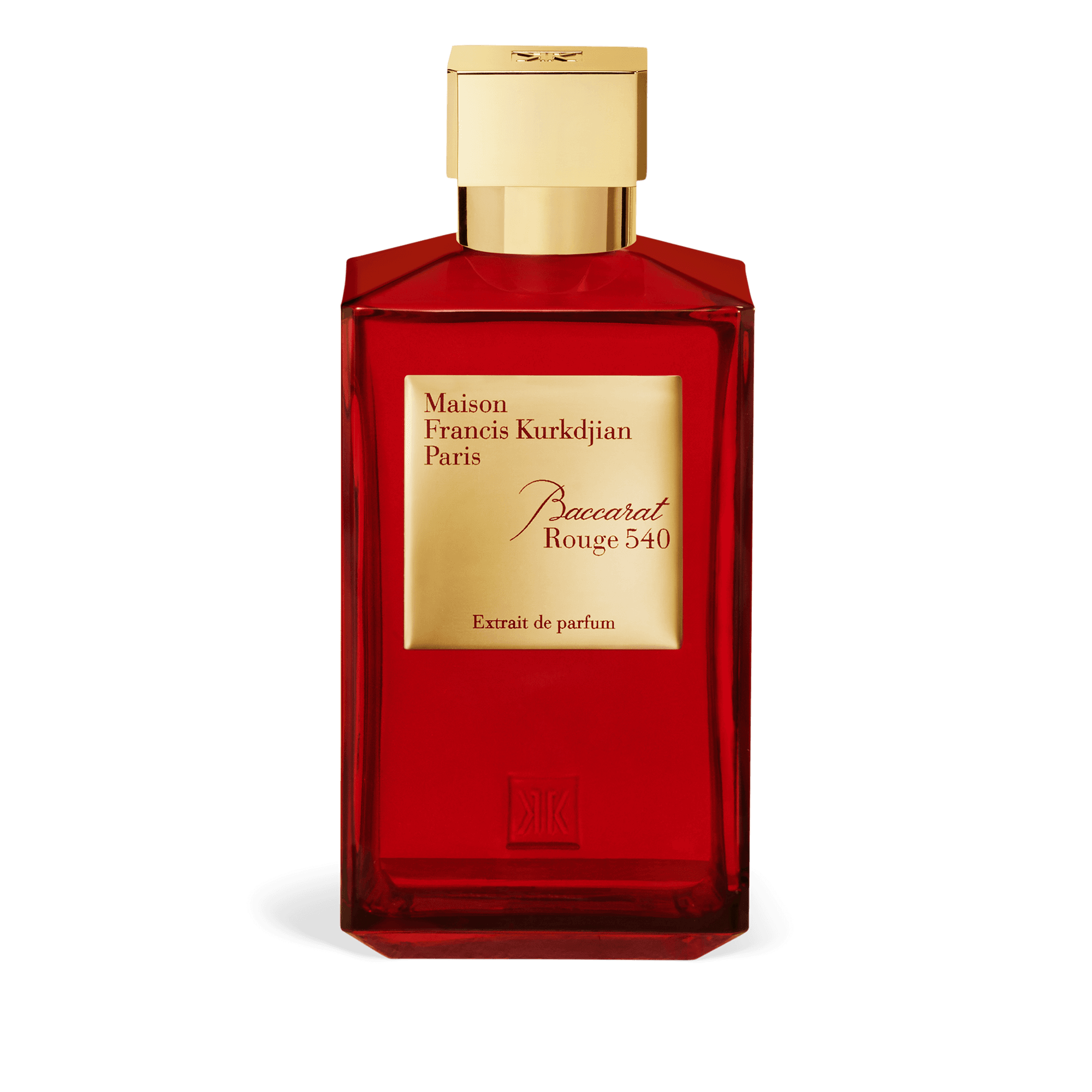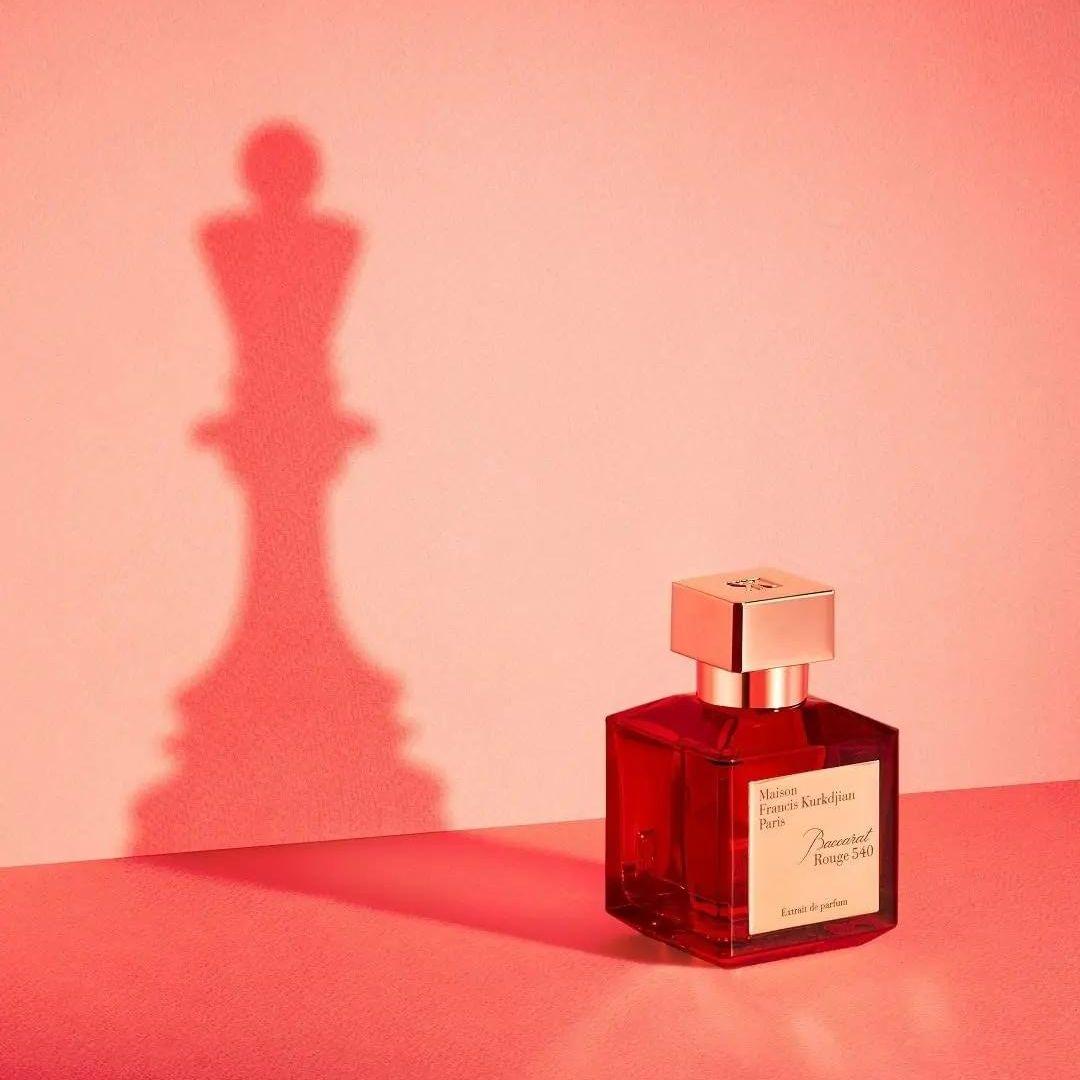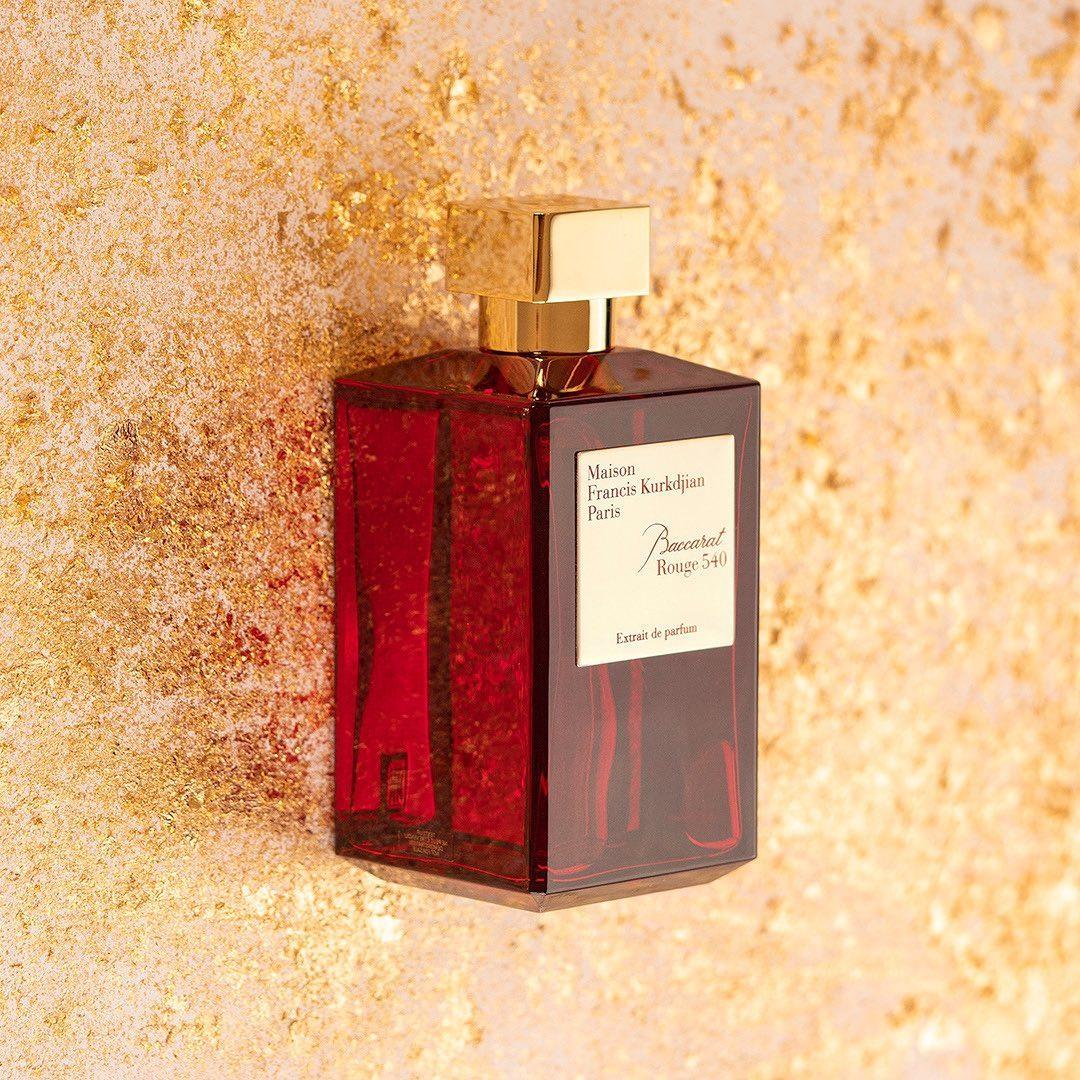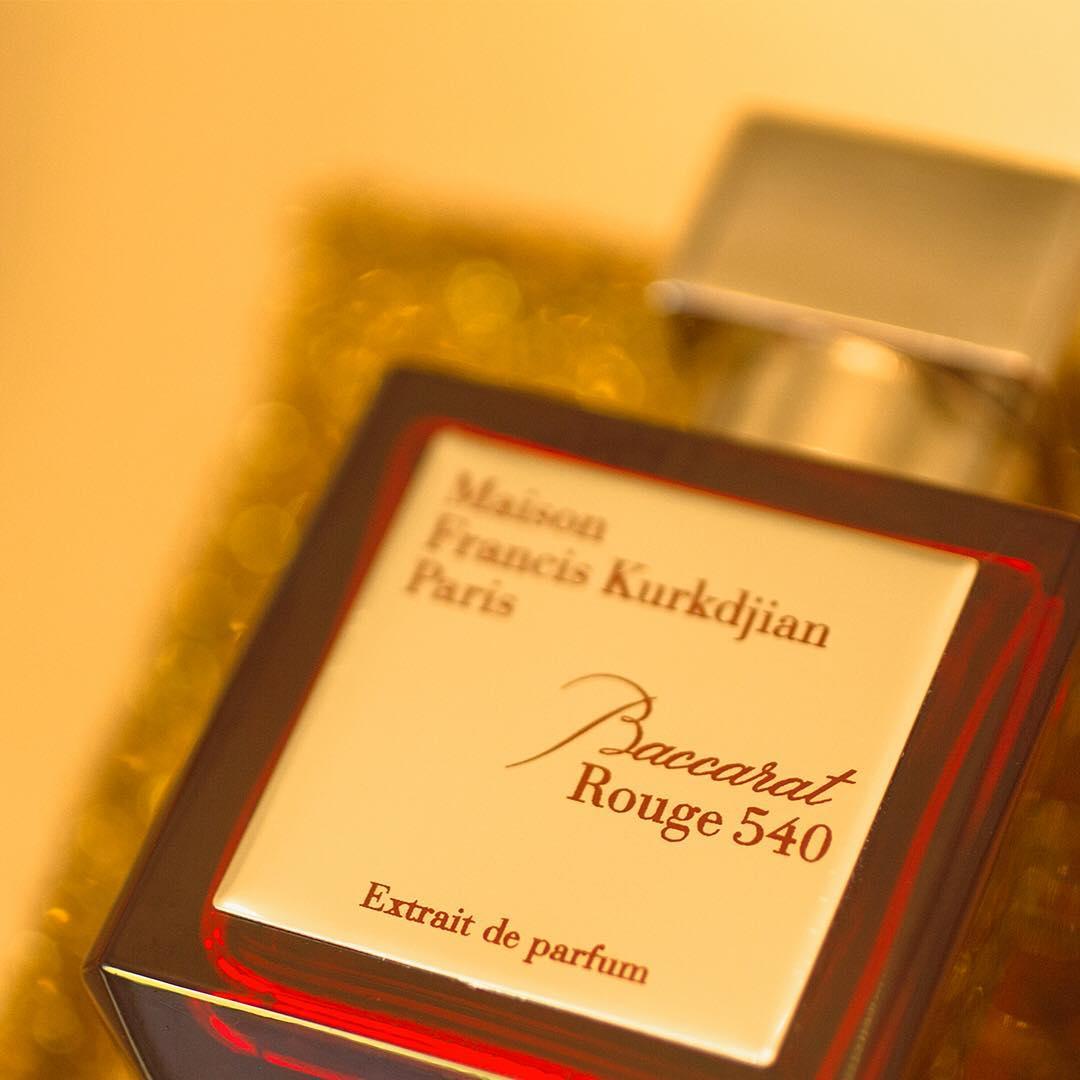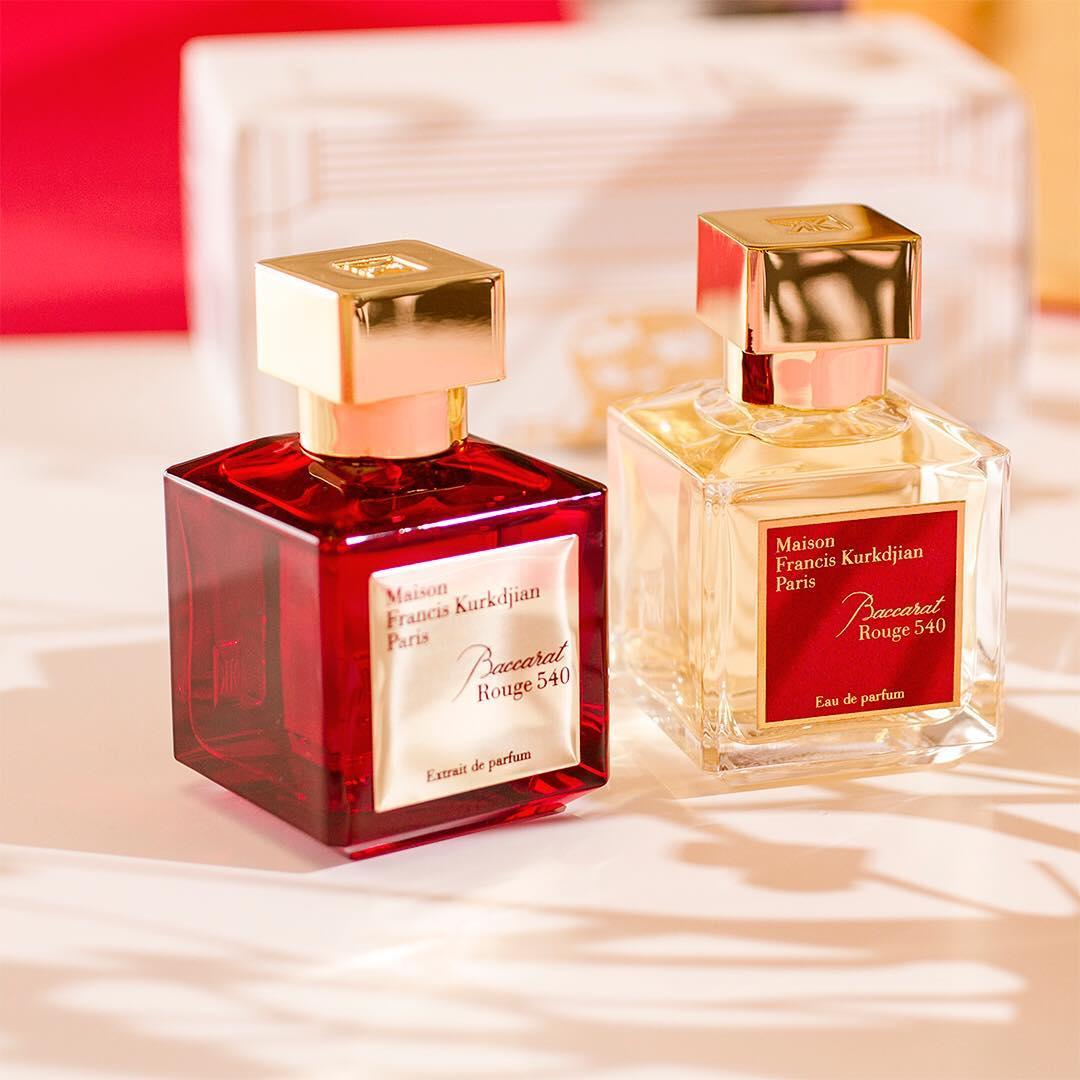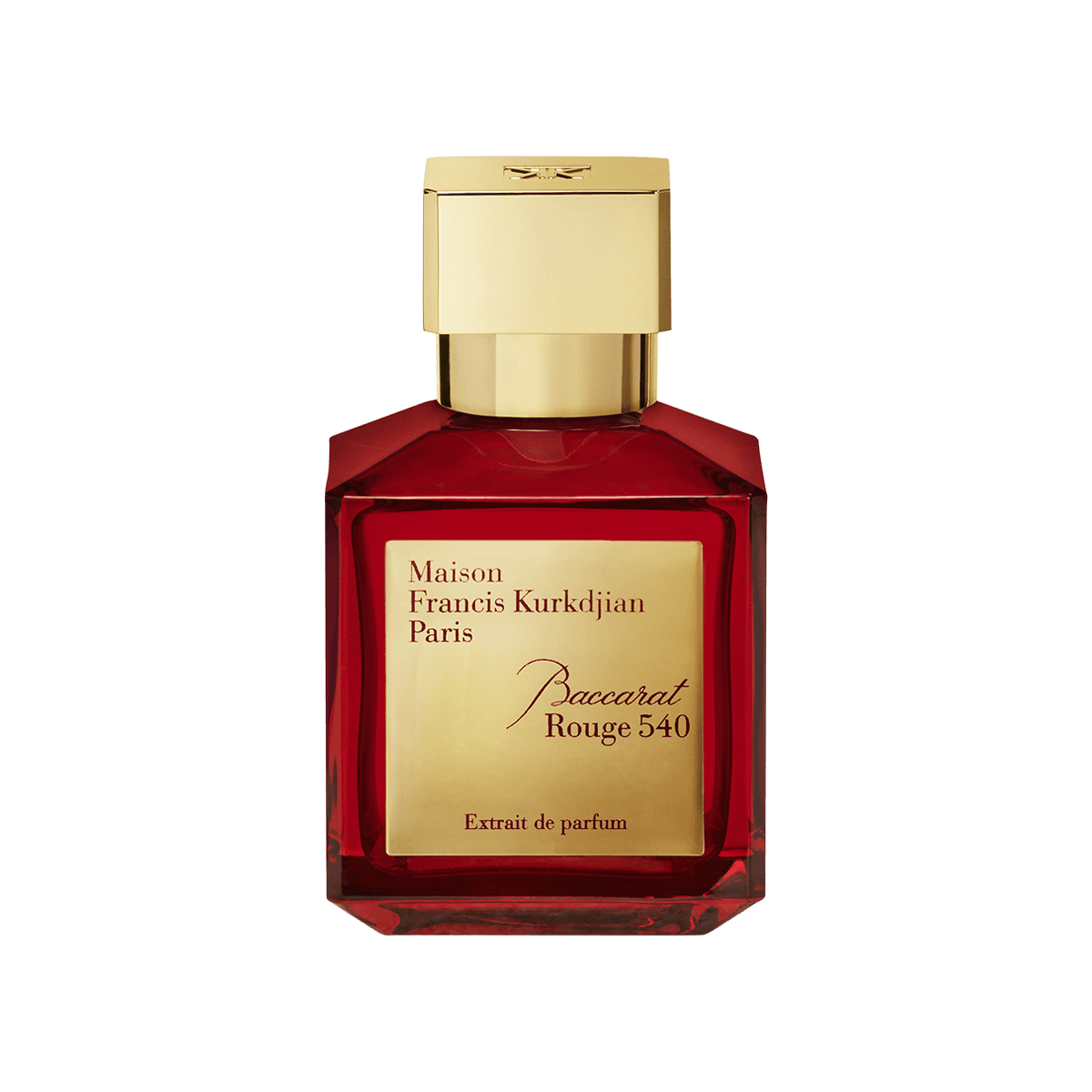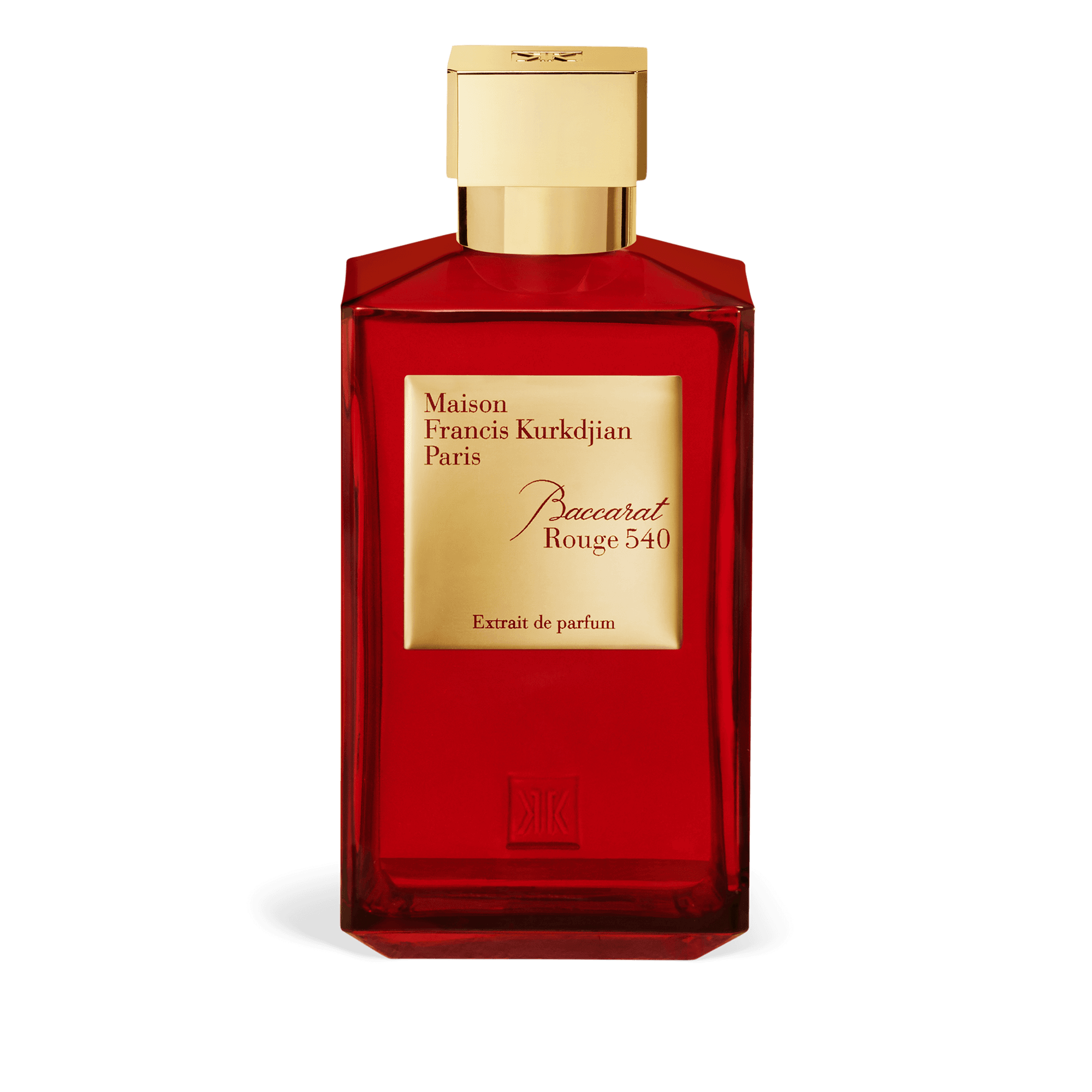 Daily worldwide shipping

Free shipping rates available

Free samples & gift wrapping
Baccarat Rouge 540 extrait de parfum by Maison Francis Kurkdjian is a warm and seductive, very high-end and rich amber fragrance.
In the extrait de parfum, Maison Francis Kurkdjian created a highly concentrated version of the eau de parfum. Due to the addition of natural ingredients such as bitter almond, Egyptian jasmine, and woody accords, the extrait smells even more intense and warmer than the eau de parfum. A more mature version that emphasizes sensual and deep chords.
This perfume also has great longevity on the skin – and clothes – and invites people to come closer and experience the comfortable warmth of this fragrance.
Both men and women enjoy this opulent, seductive scent and receive many compliments with this perfume. Master perfumer Francis Kurkdjian truly captures modern French elegance in this warm seductive amber fragrance that leaves a velvety feel on the skin.
Amber, Hedione, Almond, Cedarwood, Iso E super, Jasmine, Musk, Saffron
Maison Francis Kurkdjian hardly needs any further introduction: Francis Kurkdjian is a star perfumer who has been creating scents for impressive fashion brands before he started his own Maison in 2009 with its bestselling fragrance Baccarat Rouge 540. With great elegance, Kurkdjian knows how to combine the two cultures from his French-Armenian background into perfumes that suit everybody. Kurkdjian is versatile, creative, and a visionary, combining his passion for fashion with his knowledge of fine fragrances. His collection is a fragrance wardrobe, choose your fragrance on your mood and the moment.
Even more Baccarat Rouge 540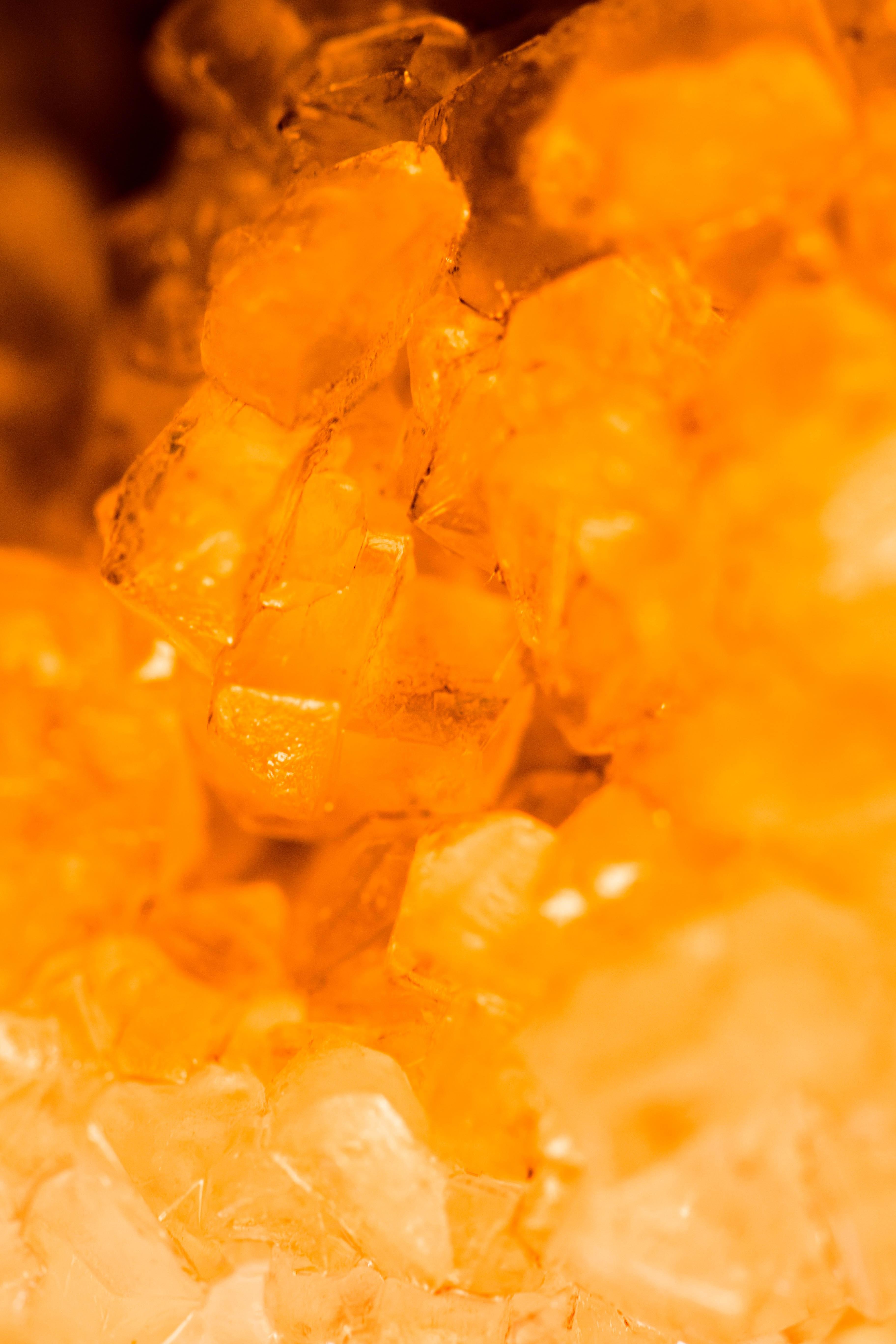 Fragrance family
Amber
The amber fragrance family contains warm, spicy and often sensual perfume notes. Classic amber fragrances are built around an amber accord, often consisting of patchouli, benzoin, labdanum, vanilla and musk. Also, amber can refer to natural ambergris or synthetic amber, such as Ambrox or Ambroxan.
Baccarat Rouge 540 - extrait de parfum
Heerlijke geur
Dit is een geweldig leuk geur. Ik blijf het alleen heel vreemd vinden dat je hem na 1 uur niet meer ruikt op mijn huid. Als je de reviews leest zou deze geur dagen moeten ruiken maar dit is bij mij absoluut niet het geval. Zelfs met de bijpassende body lotion is de geur direct verdwenen. Heel jammer want dit is mijn favoriet. Als jullie hier nog tips voor hebben hoor ik het graag!
Waanzinnig lekker!
Die eerste keer, ik was meteen verliefd op deze parfum met houtachtige, warm kruidige en heerlijke amber geur. Deze baccarat rouge kwam binnen in mijn hart en ik blijf deze ook waanzinnig lekker vinden. Het is best een zware geur met een sillage die kamervullend is en waar ik echt verslaafd aan ben geraakt. Ik kan niet meer zonder. Een unieke geur die mij vrouw maakt en krachtig in het leven doet staan! En nog steeds hoor ik vaak: wat ruik je lekker ! En ja, ik verheerlijk deze parfum die ik dagelijks gebruik. Deze geur hoort bij mij. Het is een duurdere geur, maar je doet er lang mee, en kan niet tippen aan parfums van de normale parfumketens….. Ik zou zeggen, koop een sample voor te proberen! Wie weet ga jij er ook verliefd op zijn.
Top service
Sensuele & warme geur!
Ani Mikaeljan - 2021-10-29
Erotic power
Deze geur sloeg bij ons in als een bom. Mijn man wordt wild als ik het draag. Niet voor op je werk! Supersexy. Ik ben er zuinig op. Een geheimzinnig, broeierig, dierlijk geurtje. Heel bijzonder!
Marinet Haitsma - 2021-04-01
Brilliant! sexy, hot, unforgettable, addictive. 100/10
Muhammad.!
Actually the service is spectacular,! Is the best service ever I received,! I have to thank you so much for giving me a big respect and I'm a big honer to be your client, thank you so much
Dallasheh muhammad - 2020-04-03
Linas Radavicius - 2020-01-13
Echt heerlijk!!
Echt een heerlijke, warme en sensuele geur met een fantastische performance! De extrait is zachter en zoeter dan de EDP maar de performance is redelijk gelijk. P.S. Bedankt voor de heerlijke attenties bij mijn bestelling! :-)
Sterker dan de eau-de-parfum
Deze variant is duidelijk sterker dan de bijbehorende eau-de-parfum. Hij ruikt wel iets anders, zachter, meer naar amandel en iets minder sprankelend. Een hele zachte, mooie geur. De fles in rood glas is geweldig.
Bijzondere geur
Deze geur rook ik voor het eerst bij iemand anders en hij 'liet me niet los'. Ik vond hem bijzonder, heerlijk, warm en iets wat ik nog niet eerder had geroken. Nadat ik een monster had besteld en deze heerlijke geur zelfs de wasmachine overleefde heb ik besloten deze te kopen. Hij is erg kostbaar maar het absoluut waar voor mij.
Joke van den Boogaard - 2019-01-06
Voor mijn smaak wat te
Voor mijn smaak wat te zoet. Persoonlijk houd ik meer van kruidige, sterkere geuren, die ook langer beklijven dan BR deed. Ik was nieuwsgierig geworden door de reviews
Service
Very satisfied with your service, happy that i received it this quick. The hand written message in my opinion also very nice.
Geweldige geur!
Geweldige geur!
Deeper and warmer than the eau de parfum
I like the extrait-de-parfum even better than the eau-de-parfum, as it develops on my skin deeper and warmer. More woods, nutty sweet, it just feels more mature, less girly for me. Forever lasting as well, all night long!
Catharina Schrauwen - 2017-10-27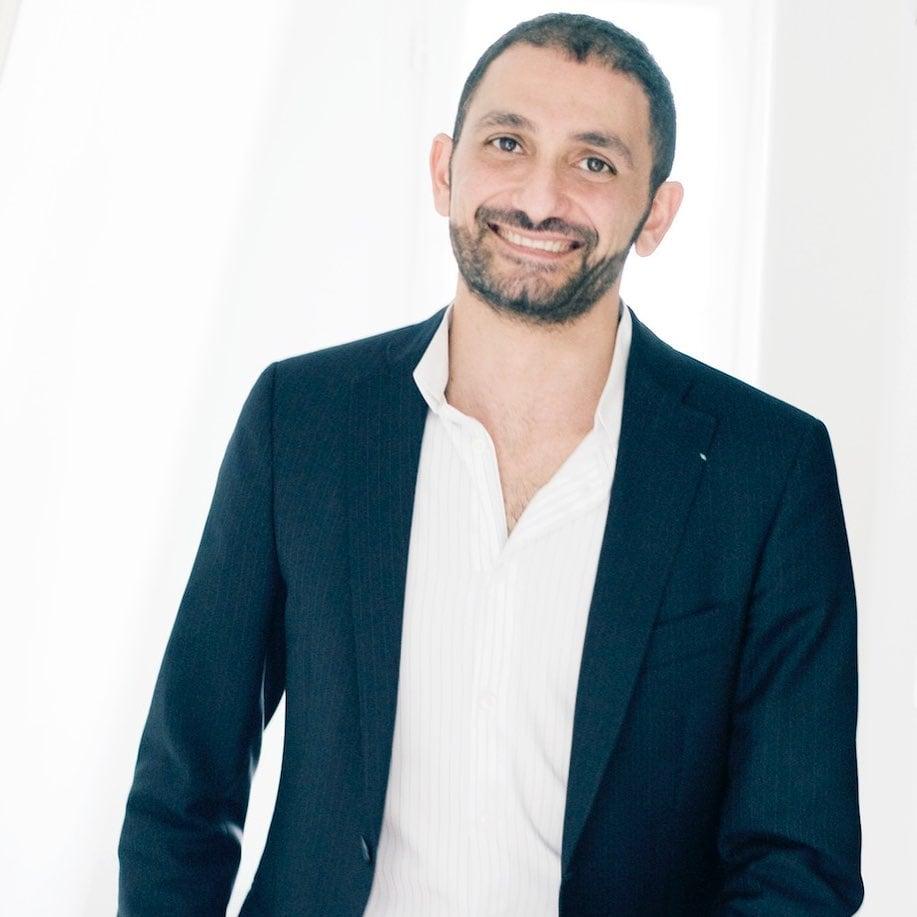 Francis Kurkdjian
Francis Kurkdjian hardly needs any introduction: this famous perfumer already made a name for himself at the age of 26 when he created the international best seller Jean Paul Gaultier Le Male. The following decade, Kurkdjian worked for prestigious brands, including Dior, Elizabeth Arden, Versace, Yves Saint Laurent, alongside collaborating with private clients. After working with big brands, Kurkdjian embraced a new opportunity and started his very own brand in 2009: Maison Francis Kurkdjian. Perfume Lounge was at the launch of this beautiful brand in Paris and was proud to introduce his brand to the Netherlands as the very first perfumery. Kurkdjian is versatile and creative. He elegantly combines two cultures of his French-Armenian heritage into fragrances with a natural richness. The collection of Maison Francis Kurkdjian is like a perfume wardrobe for different moments, emotions and moods.