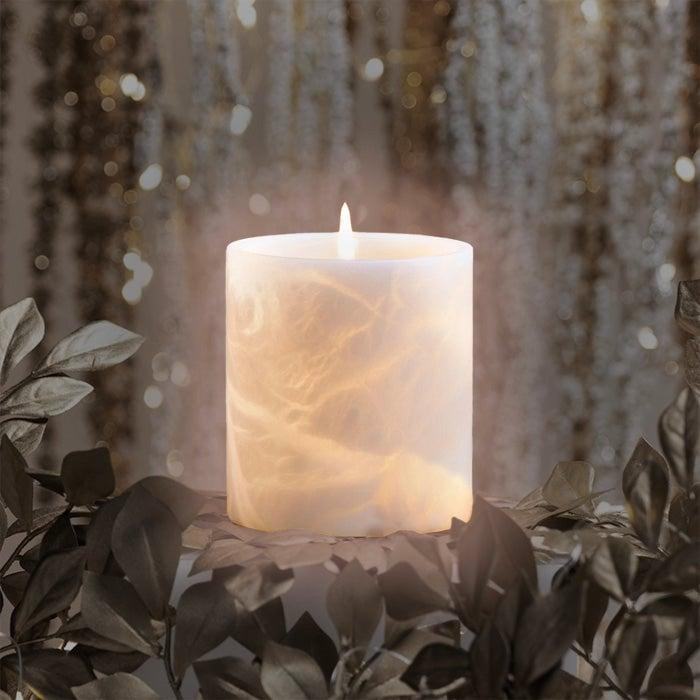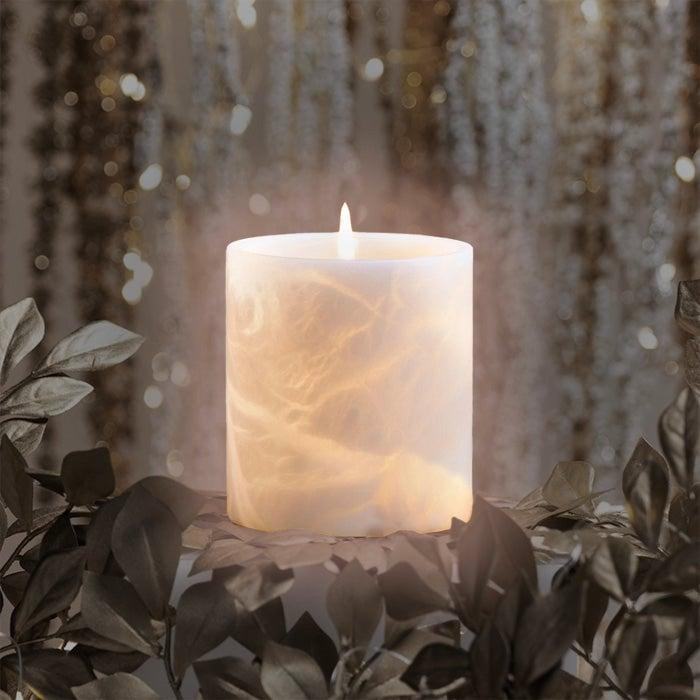 Daily worldwide shipping

Free shipping rates available

Free samples & gift wrapping
An elegant candleholder in precious alabaster with a beautiful gift box. A wonderful asset to any interior or as a special gift.
Alabaster is known for its transparency and the veins that run through the stone. When illuminated by a candle, the natural material gives enchanting light effects. This creates a fascinating and diffuse glow. These candleholders are cut and processed by hand in Tuscany, following the love for crafts that is so prominent in all Lorenzo Villoresi's products.
This holder is suitable for all scented candles from Lorenzo Villoresi: you place the scented candle in its glass packaging in its entirety in this holder and thus keep the beautiful holder free of candle wax. Also, tea lights will create a beautiful effect in the alabaster.
Dimensions 10.5 x 10.5 x 10.5 cm (4.13 inches)
Scented candle is not included.
Because of the natural material, the pattern in the alabaster will be slightly different in each candle holder.
Perfumer Lorenzo Villoresi is greatly inspired by his many trips to the Middle East and its rich variety of scents. His talent for creating perfumes was confirmed in 2006 when he won the Prix Francois Coty: the most important acknowledgment for the artistic career of a perfumer, and Lorenzo was the first to win this prize as an independent perfumer! The most beloved scent by Lorenzo Villoresi is Teint de Neige. A unique, and very powdery perfume. When visiting Florence, a trip to Lorenzo's atelier and museum at Via de Bardi is surely worth your while. He works from his family home, which has a wonderful view over the river the Arno. In the house next to his own, Lorenzo opened a Centre-Academy of the Art of Perfumes in 2018, which is a knowledge center regarding scents. With a museum, fragrance garden, and education on scents and perfumes.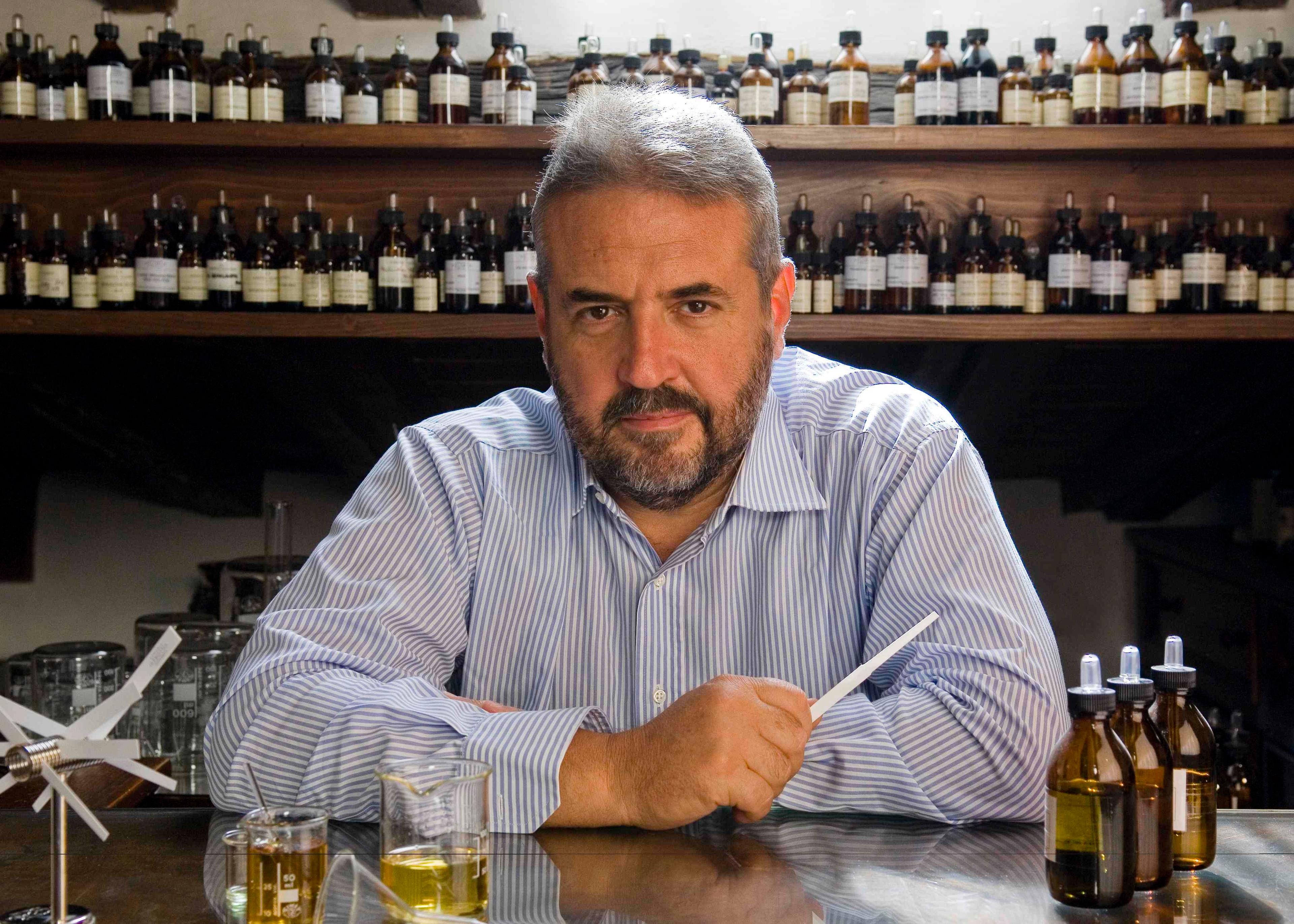 Lorenzo Villoresi
How lucky the world is, for this Italian researcher in Ancient Philosophy to find his calling as a talented perfumer. Thanks to his many trips to the Middle East with its rich palette of flavors and scents, Lorenzo Villoresi was inspired: he decided to distill essential oils himself. This led to creating his own fragrances. Lorenzo's talent was confirmed in 2006 after he won the Prix Francois Coty. This is the most important recognition for a perfumer's artistic career, and he won it as the first independent perfumer! Lorenzo's most loved fragrance is Teint de Neige. A unique and very powdery perfume.