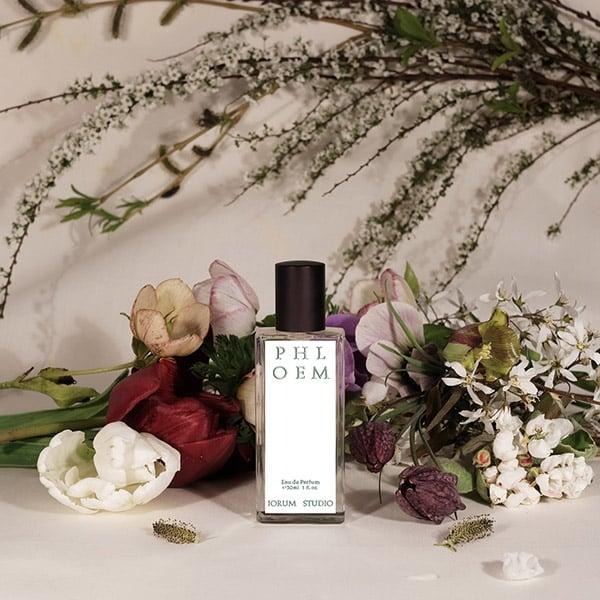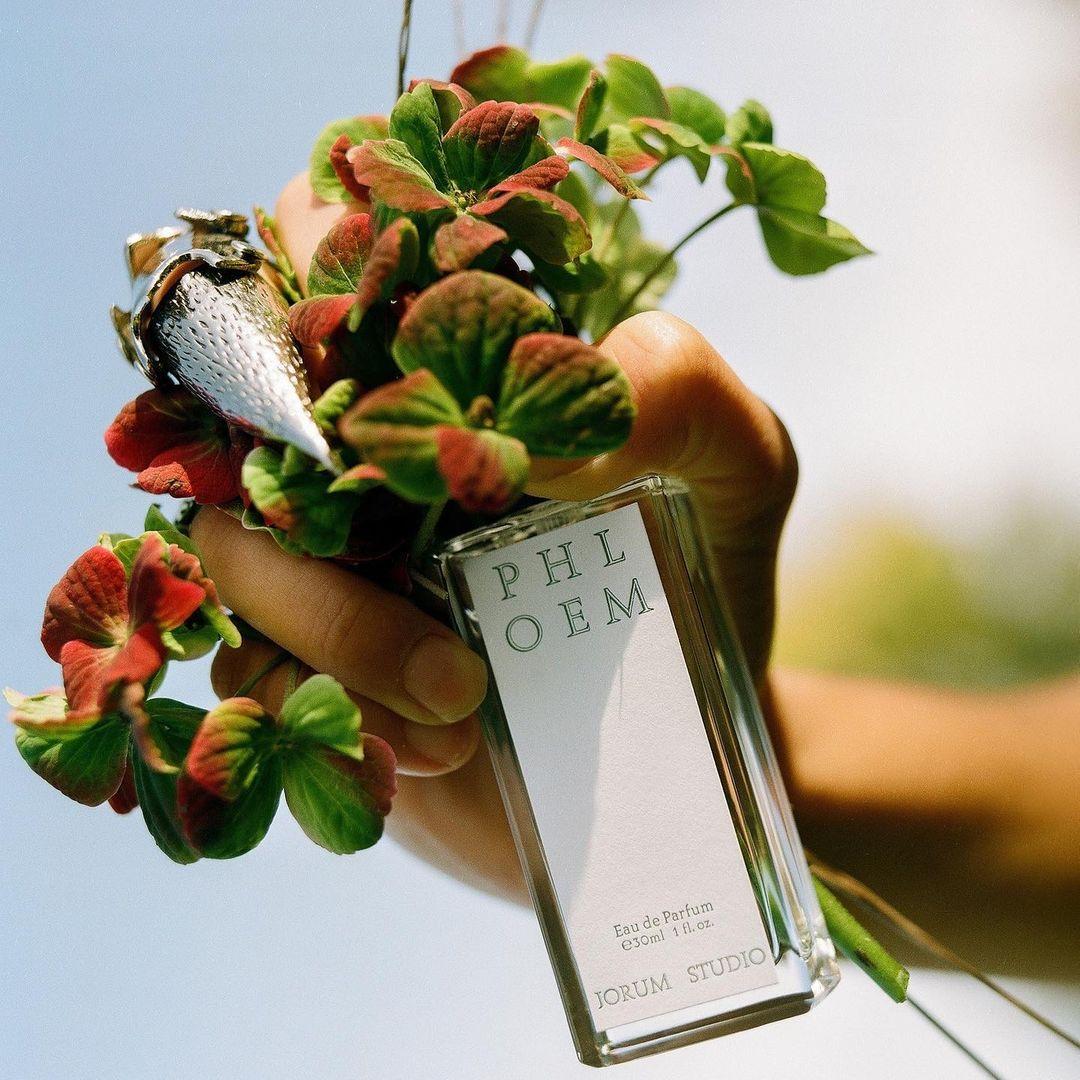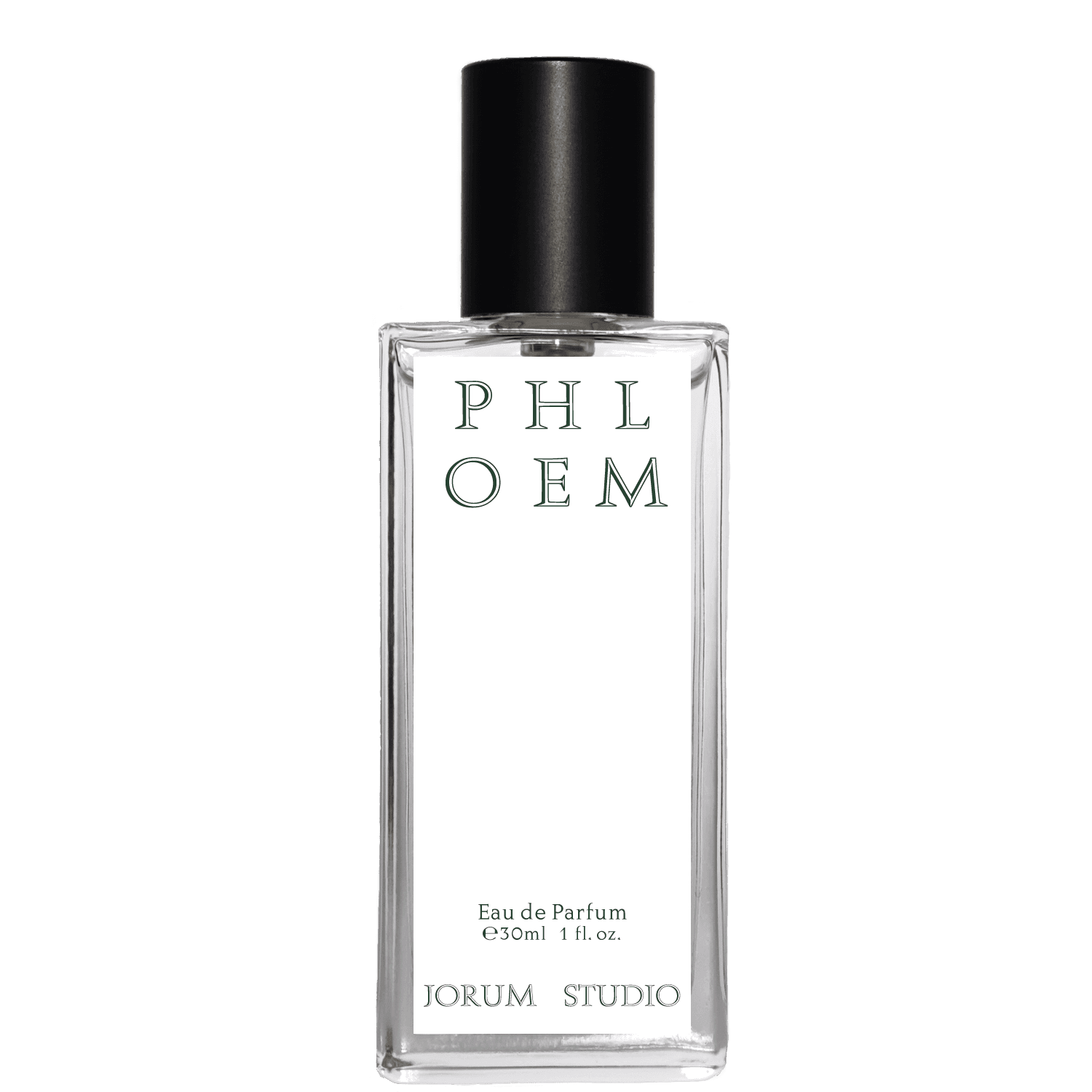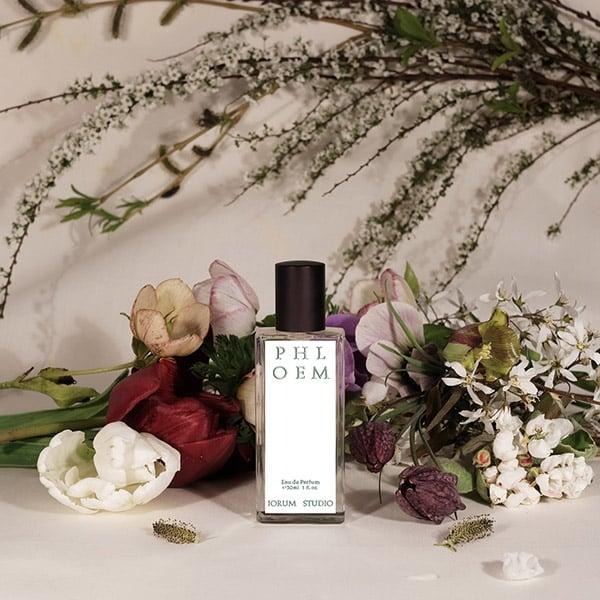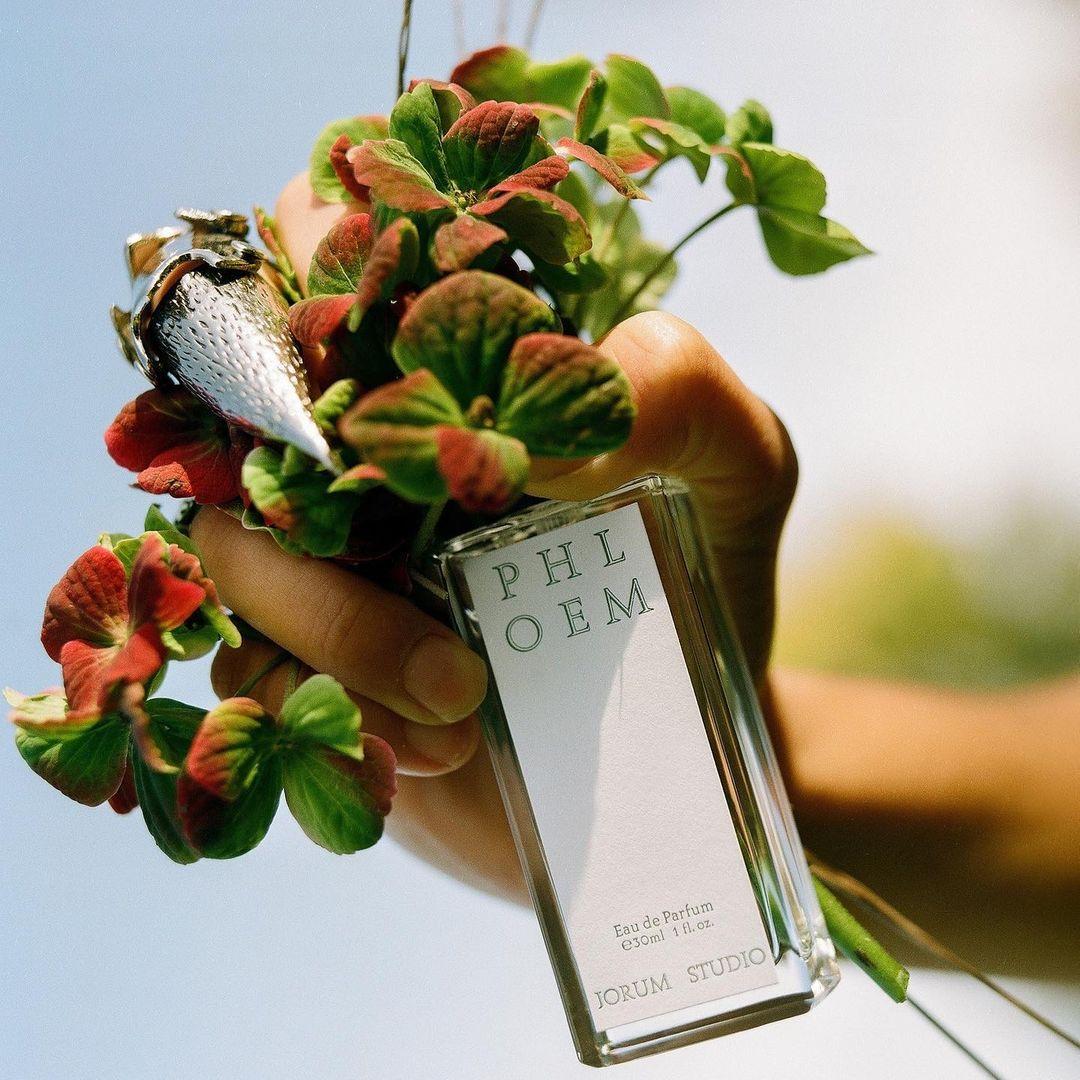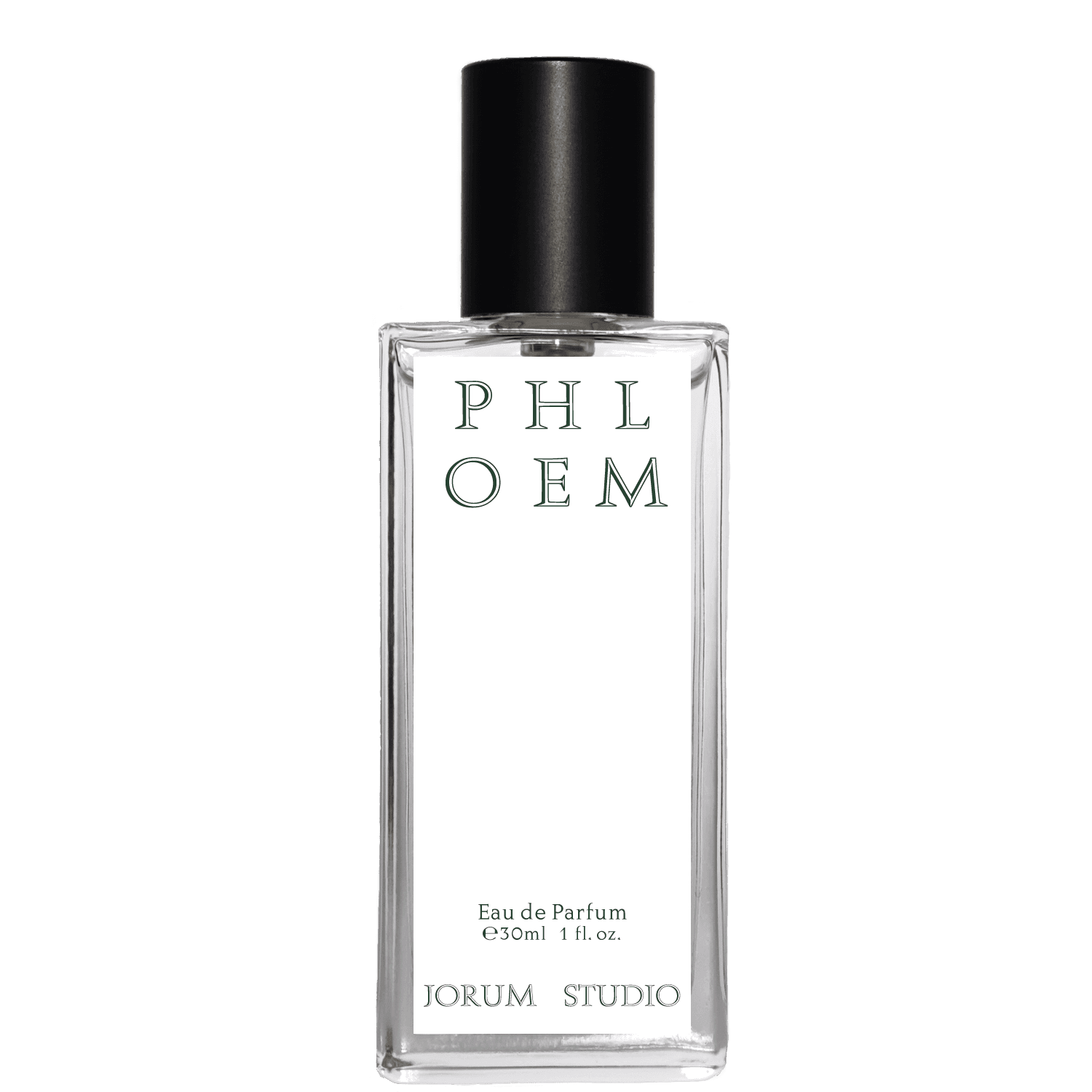 Daily worldwide shipping

Free shipping rates available

Free samples & gift wrapping
Phloem by Jorum Studio is a sensual fragrance with fruity sweetness tempered by spices. Phloem envelops on your skin, seductively and slightly teasing.
Colorful passion fruit, rhubarb and blueberry are beautifully complemented by the rich creamy effect of tonkabean.
As perfumer Euan McCall beautifully describes it:
"There is a violent, primal sensuality that bewitches before embracing. The entire composition is a balancing act of contradicting raw materials blended instinctively to create a shocking and diffusive bouquet of devastating release. Phloem presents a miasma of olfactory sin; flushed skin, shoreline, carnival frivolities, caviar, lipstick smears, and erogenous effluvium."
Handmade in small batches at Jorum Studio in Edinburgh, Scotland.
Rhubarb, Cherry, Mulberry, Tonka beans, Ambrette Seed, Blueberry, Amyris, Honeysuckle
Jorum Studio, Scotland's first and most original perfume house, is the creation of Scottish perfumer Euan McCall and his partner Chloe Mullen. This creative duo makes all the fragrances in small batches by hand in their own studio in Edinburgh, resulting in a collection of unique, original, and contemporary perfumes.
Fragrance family
Gourmand
Gourmand fragrances are sweet, tempting and mouthwatering. Just as much we enjoy eating sweets, perfumers are inspired by the addictive character of the almost edible notes. Gourmand is the collective name for sweet delicacies. Think of chocolate, hazelnut, vanilla, coffee, caramelized sugar, bubblegum or licorice, yummmmm.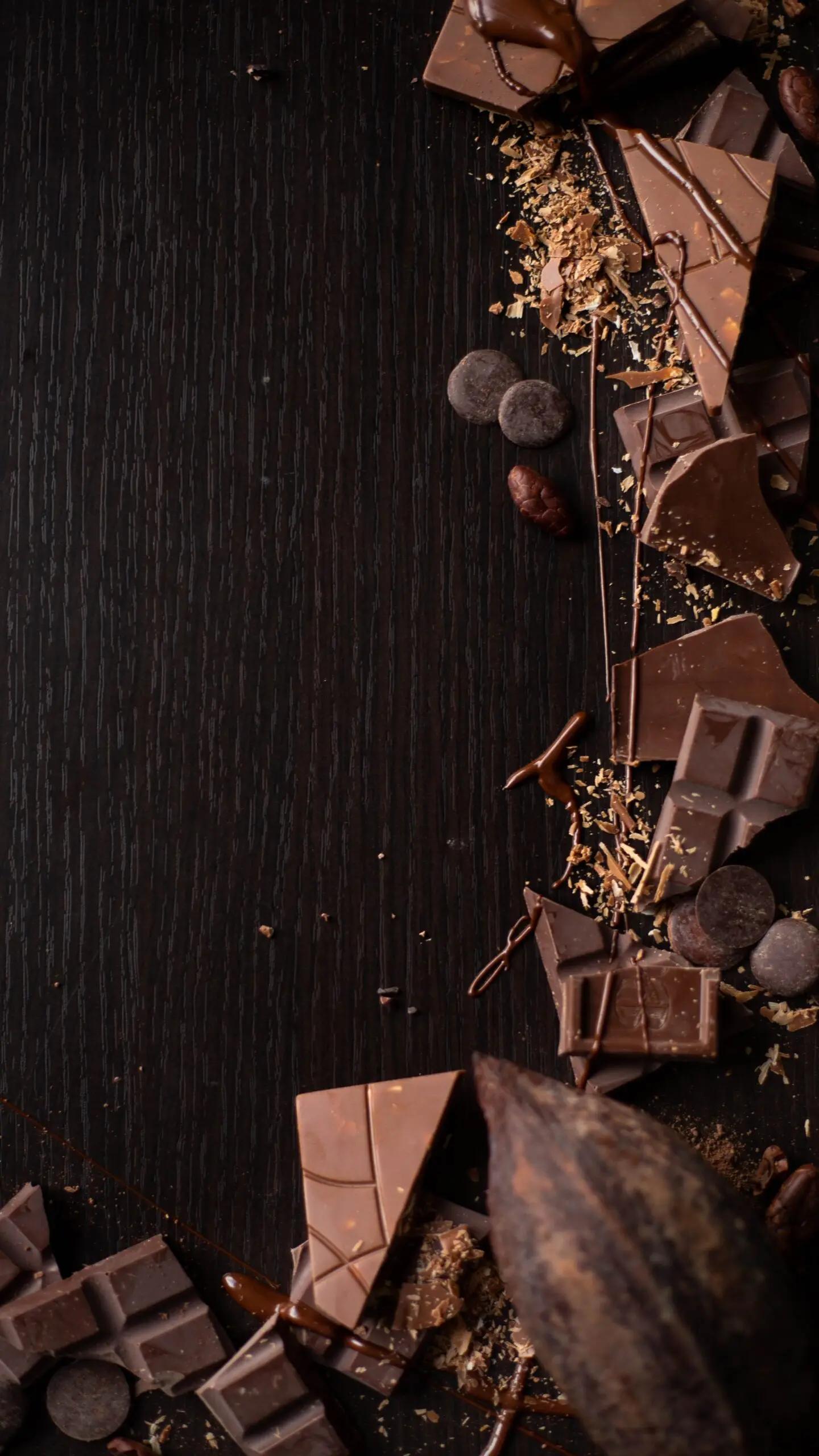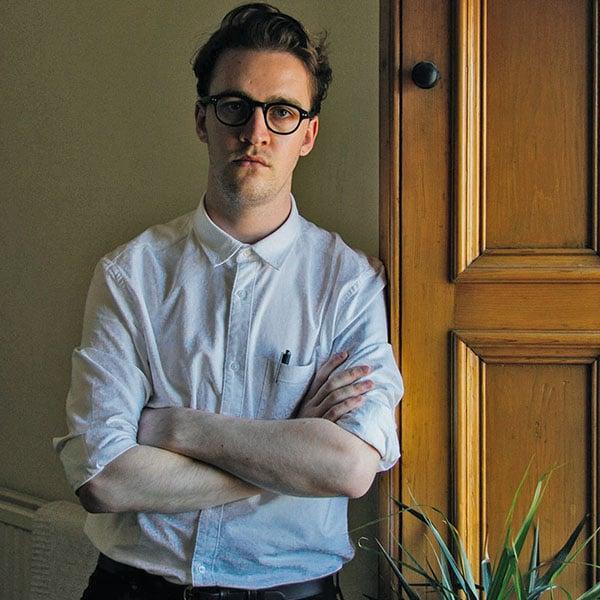 Euan McCall
Euan McCall is a Scottish perfumer from Edinburg. He has created perfumes for cult brands (such as Neandertal) and now runs his own brand Jorum Studio with his partner Chloe Mullen. Their perfumes are contemporary and unique, and to quote McCall: "It is so important for us that each Jorum creation is new, original and of quality which we hope ultimately progresses the narrative - we aren't interested in trends or trying to copy existing works. We do Jorum and hope many people enjoy what we do." Interested to read more about Euan McCall's creative process and inspiration? You can read our full interview with Euan McCall here.