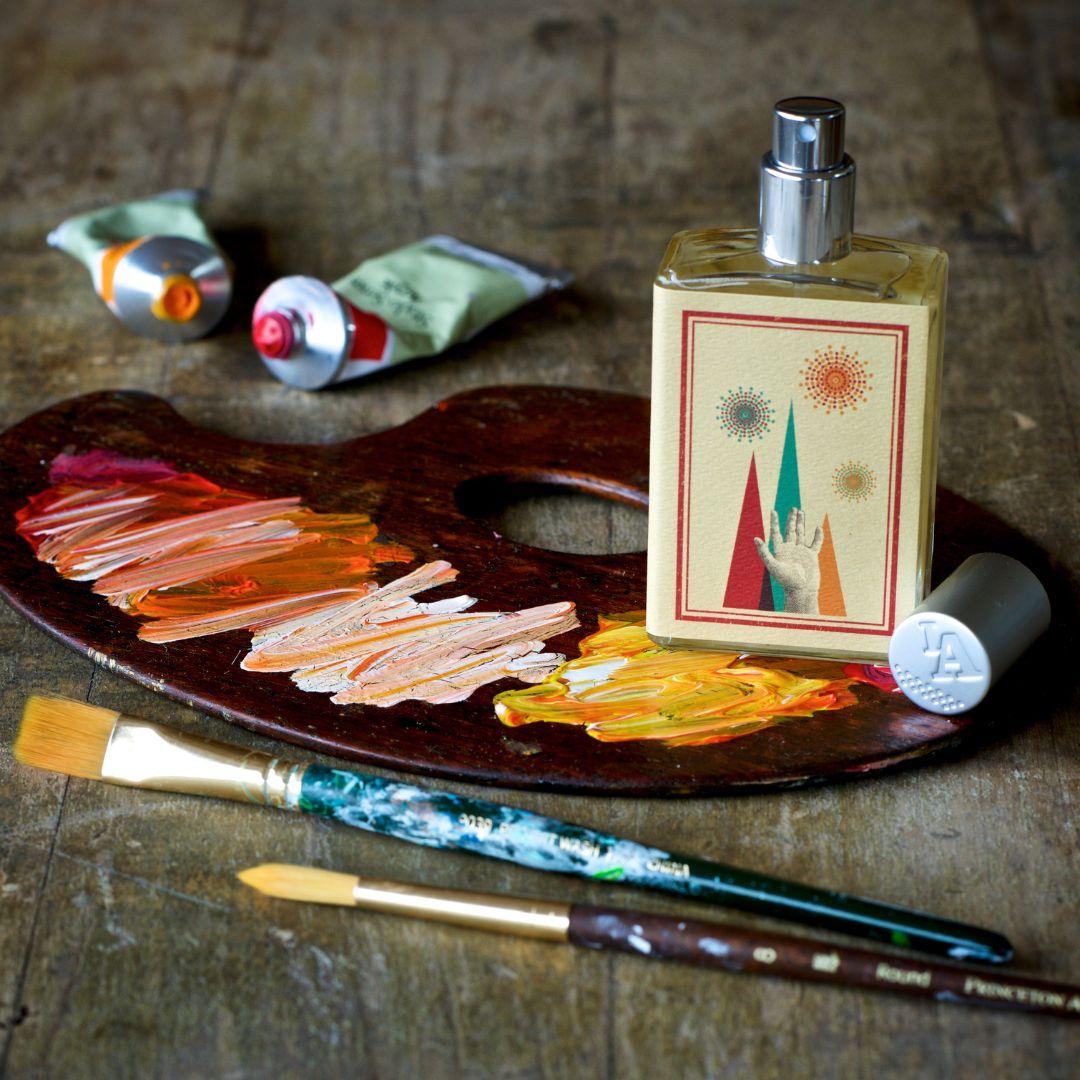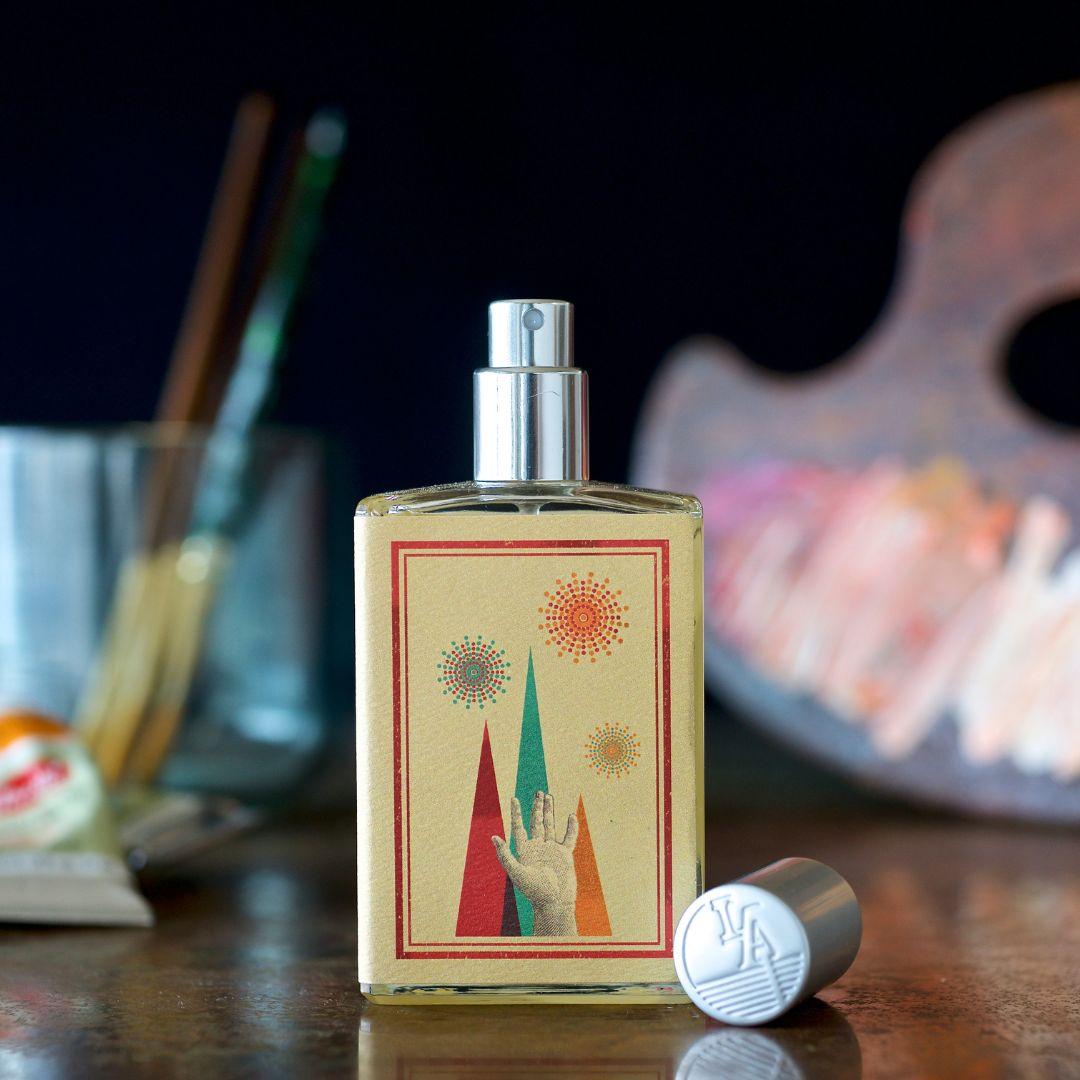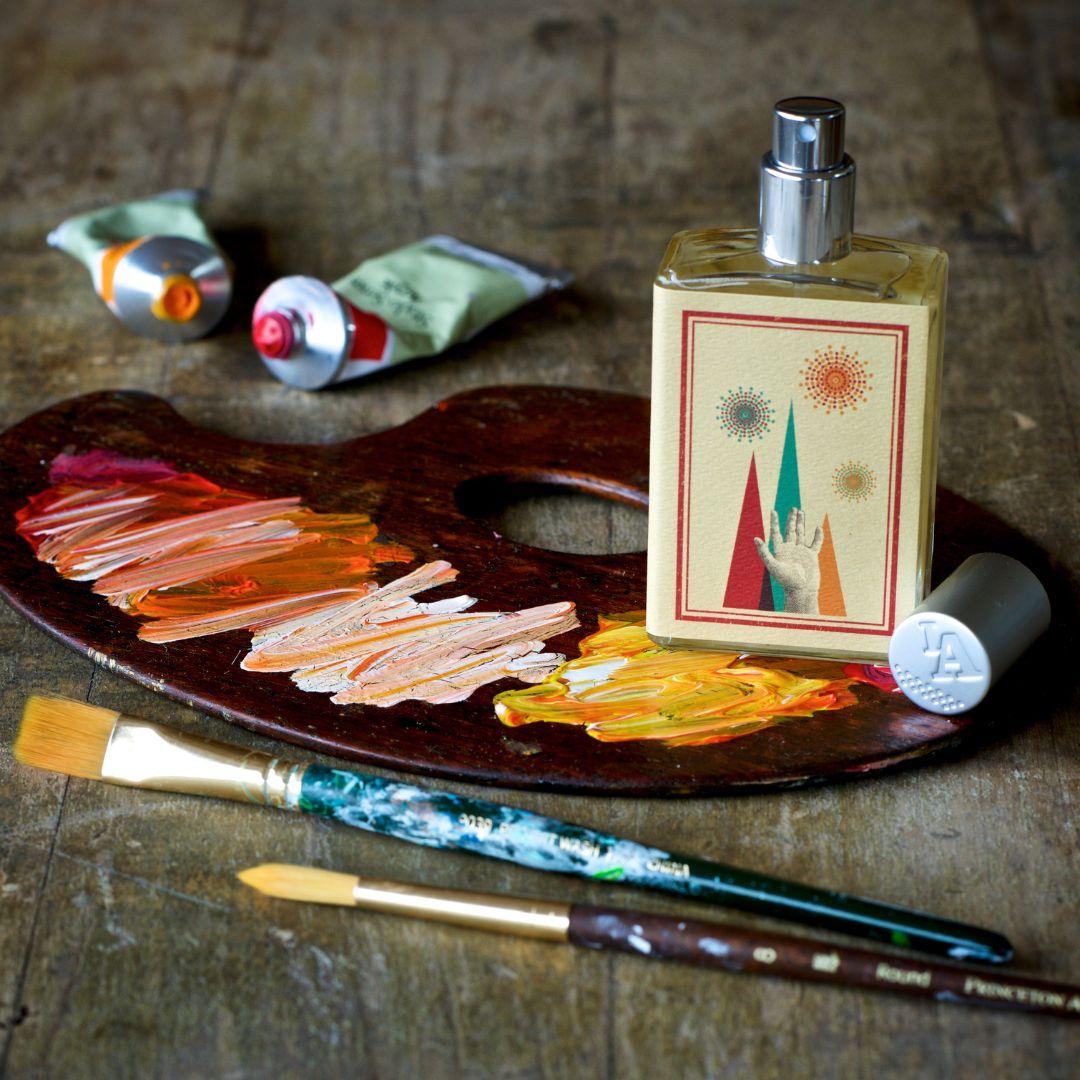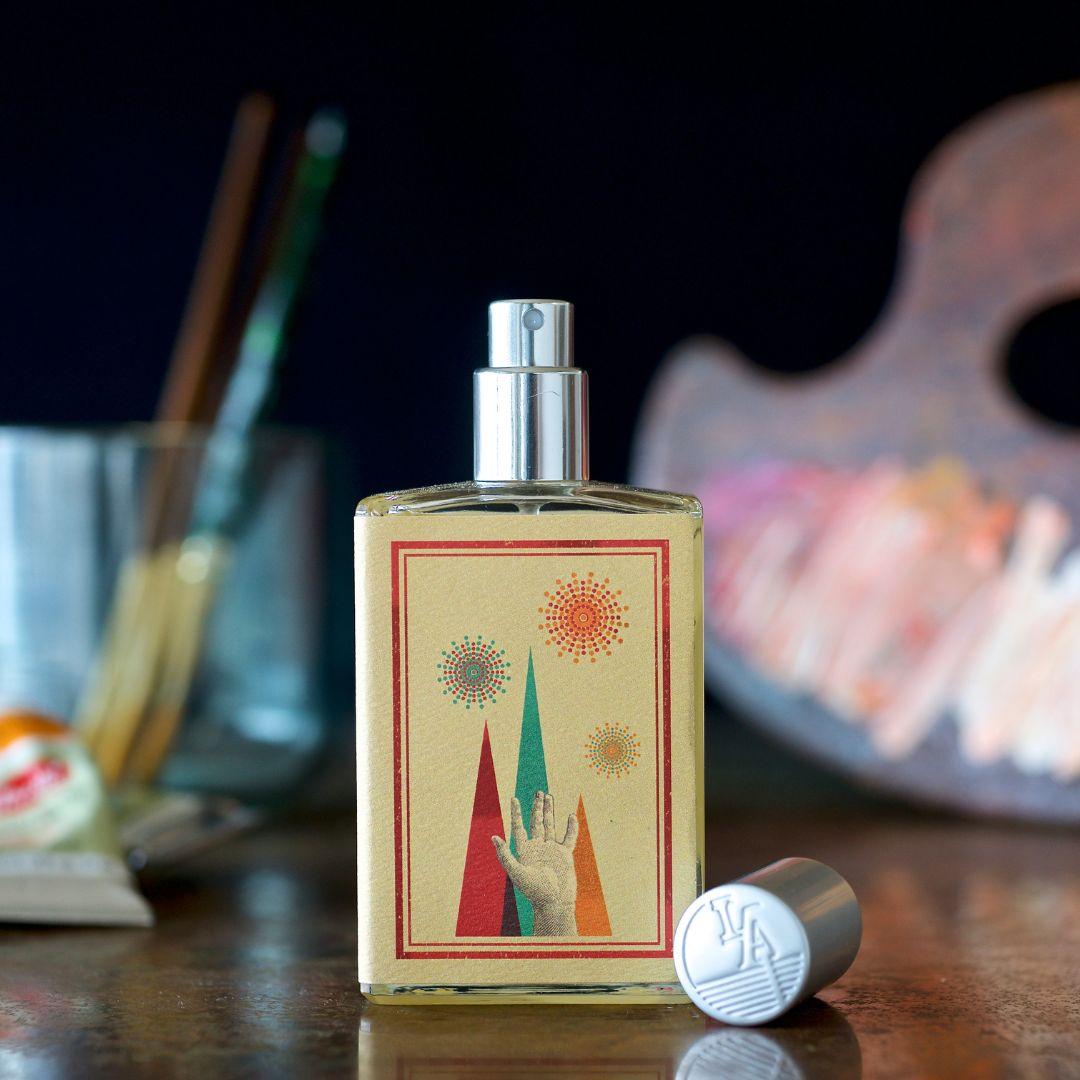 Daily worldwide shipping

Free shipping rates available

Free samples & gift wrapping
Slow Explosions by Imaginary Authors opens fruity without being sweet. With notes of apple and saffron, it delivers a soft and velvety allure that transforms into an elegant blend of suede leather and rose. You could say it is a "modern take" on Oud Silk Mood by Francis Kurkdjian, in which the oudh is replaced with sumptuous suede.
Inspiration Imaginary Authors:
In 1980, Gwen K. Vroomen quit a monotonous job, went to the corner bar, and – on the bartender's urging – threw a dart at a world map tacked on the wall. She had never heard of Goa but knew immediately she needed to go. Three months later she was celebrating Hindu New Year at a tea garden high in the hills of Kerala, fireworks exploding below. She wrote of that night: "I was resuscitated by color, redeemed by the vibrant unknown." Her self-proclaimed "Journey out of darkness," dotted with unforgettable stories of night markets, river floats, and harrowing moped rides, inspired a generation of young Americans eager to buck the drudgery of ordinary life.
Benzoin, Cashmeran, Leather, Rose, Saffron
The stories about the fragrances from Imaginary Authors are pieces of art in themselves. Compelling, with the necessary drama, romance, and plot twists the stories exist parallel to the perfumes. Perfumer Josh Meyer makes the scents first, after which he and his creative director Ashod Simonian form the texts. They let themselves be inspired by the stories the fragrances and ingredients tell them. This way, they come up with playful ingredients, such as 'first kiss' in Sundrunk.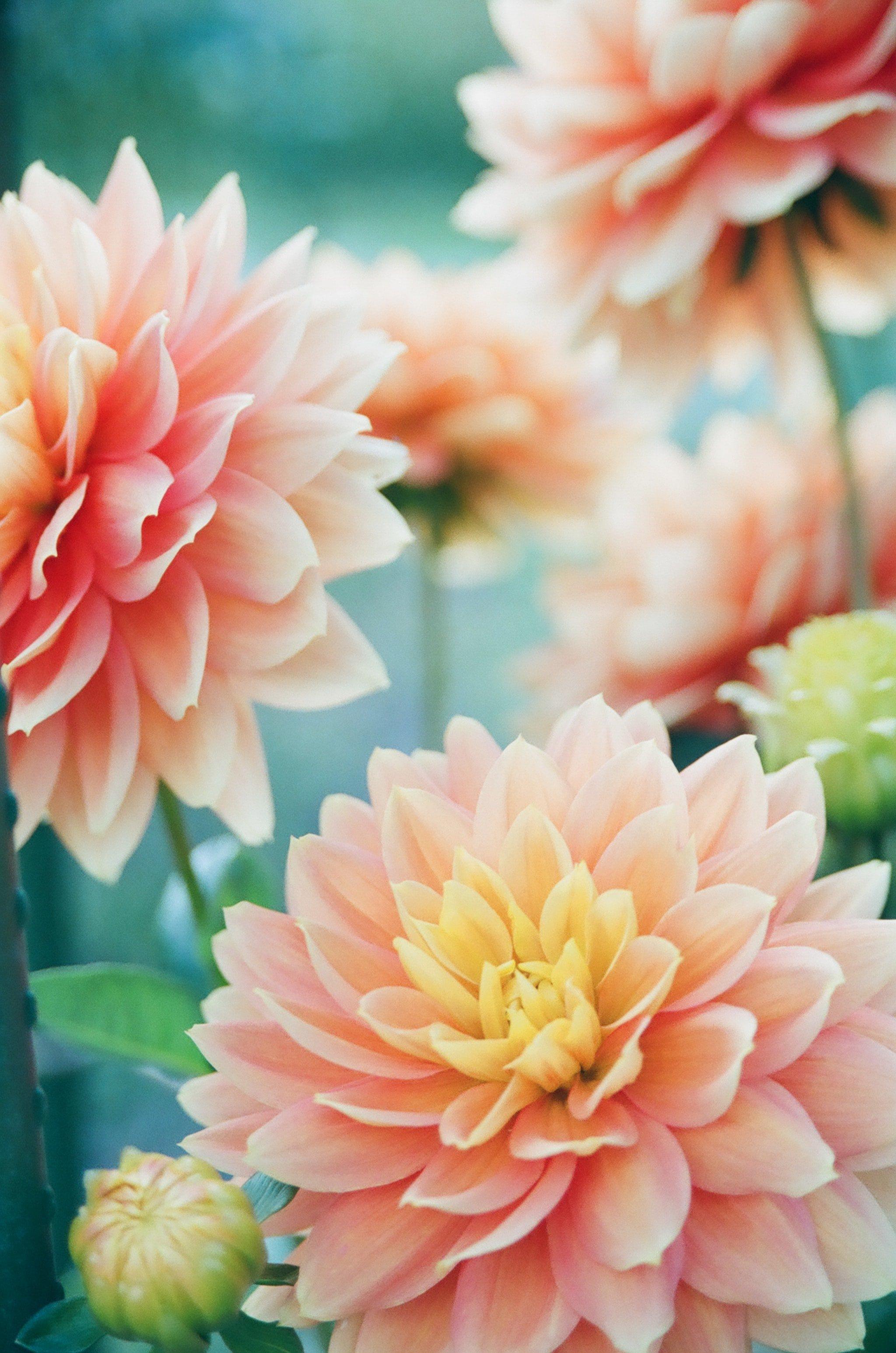 Fragrance family
Floral
Floral fragrances celebrate the delicious scent of flowers, being the richest source of inspiration for perfumers. The use of flowers in perfumes have been used since antiquity; from soft delicate flowers like freesia, muguet and blossoms, to narcotic flowers like jasmine, tuberose and gardenia... Enjoy, and smell the roses!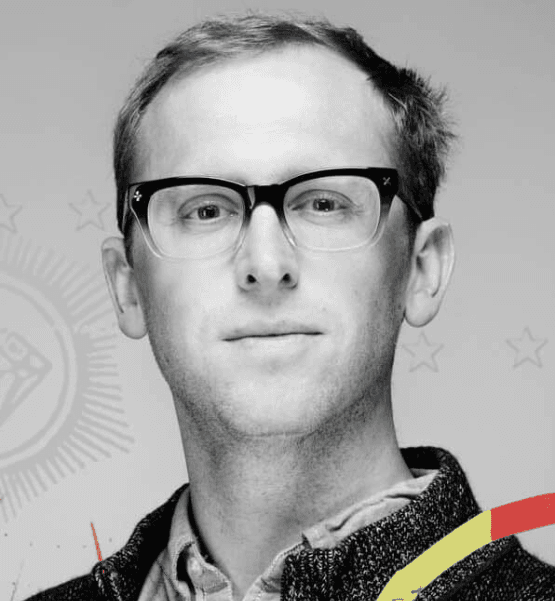 Josh Meyer
Josh Meyer enjoys the refined things in life: whiskey, literature, haute cuisine and music. After he discovered the fascinating world of niche perfumes, he taught how to make perfumes himself by spending hours in his laboratory, researching and improving them. Josh works closely with his creative director Ashod Simonian, together they write the storyline before launching a new perfume. Josh's laboratory is located in Portland, Oregon, America.