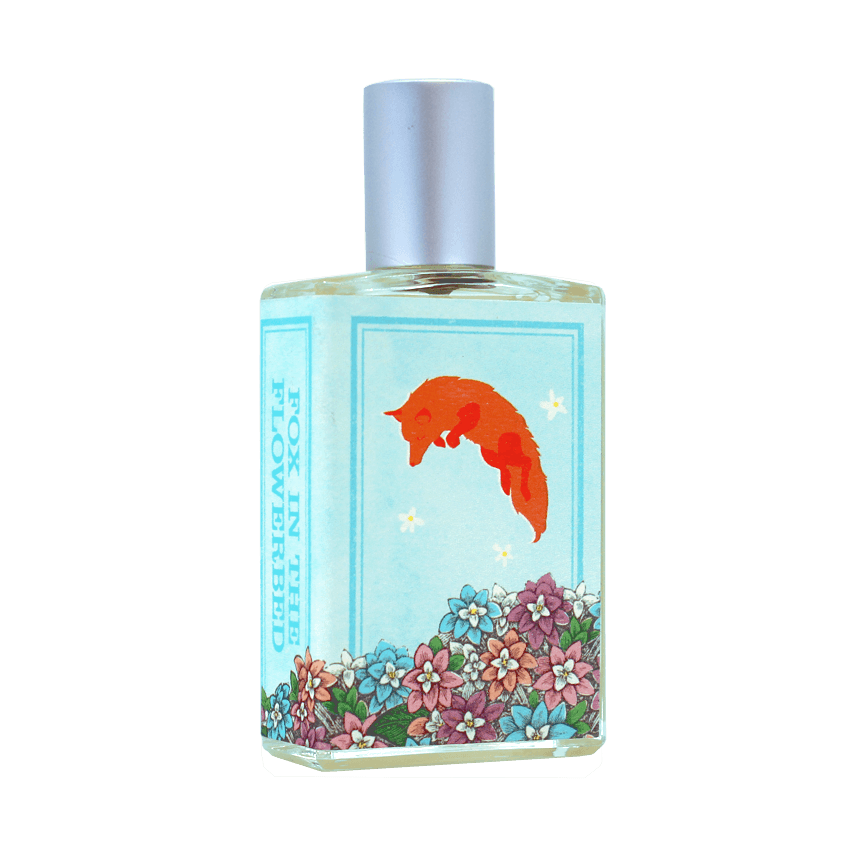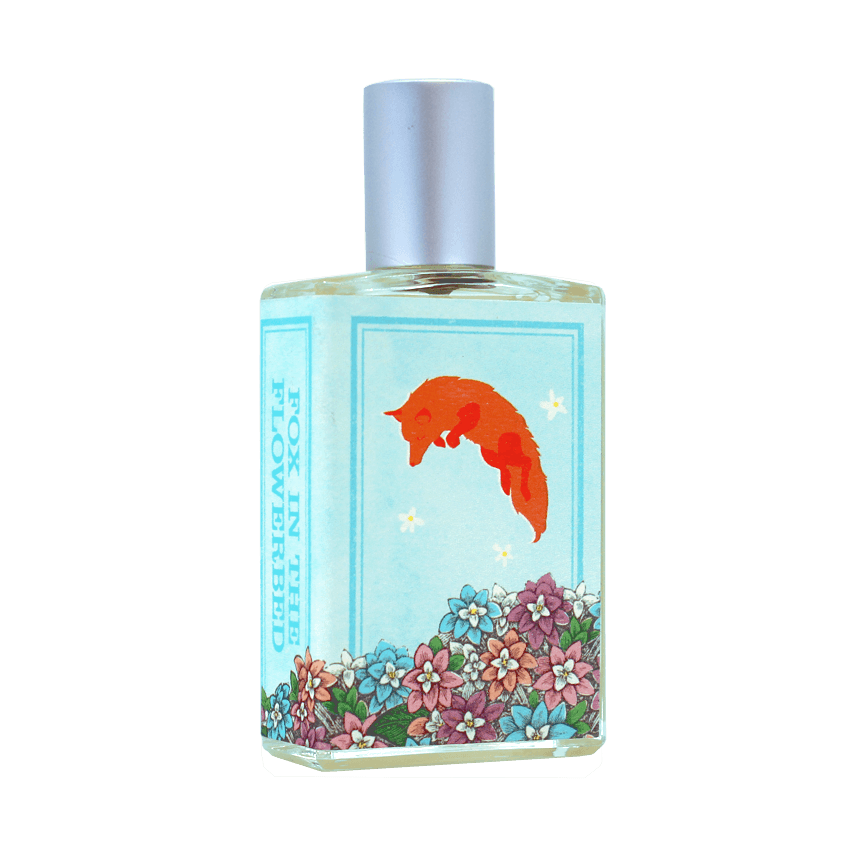 Daily worldwide shipping

Free shipping rates available

Free samples & gift wrapping
A wonderful cheerful floral perfume with tulips and jasmine: Fox in the Flowerbed by Imaginary Authors is versatile and a delightful true mood-lifter.
If you are a fan of a slightly naughty jasmine in perfumes then Imaginary Authors' Fox In The Flowerbed is a fragrance that you would want to sniff.
The Fox in the perfume's name may suggest animalic notes, but this is not the case; it refers to the frolicking nature of the creation. Floral freshness with a subtle green hint, like the fresh tulips, give this creation an uplifting vibe.
It's jasmine galore, but above all: it is super joyful!
All perfumes from Imaginary Authors are accompanied by a synopsis of an imaginary book:
"In the titular story, a young fox becomes obsessed with a butterfly, only to learn the hazards of infatuation. Other themes explored include the advantages of unflagging ambition, the importance and impact of beautiful objects, the pursuit of serenity, and the power of positive thinking."
Jasmine, Incense, Pink pepper, Honey
The stories about the fragrances from Imaginary Authors are pieces of art in themselves. Compelling, with the necessary drama, romance, and plot twists the stories exist parallel to the perfumes. Perfumer Josh Meyer makes the scents first, after which he and his creative director Ashod Simonian form the texts. They let themselves be inspired by the stories the fragrances and ingredients tell them. This way, they come up with playful ingredients, such as 'first kiss' in Sundrunk.
Discover more Imaginary Authors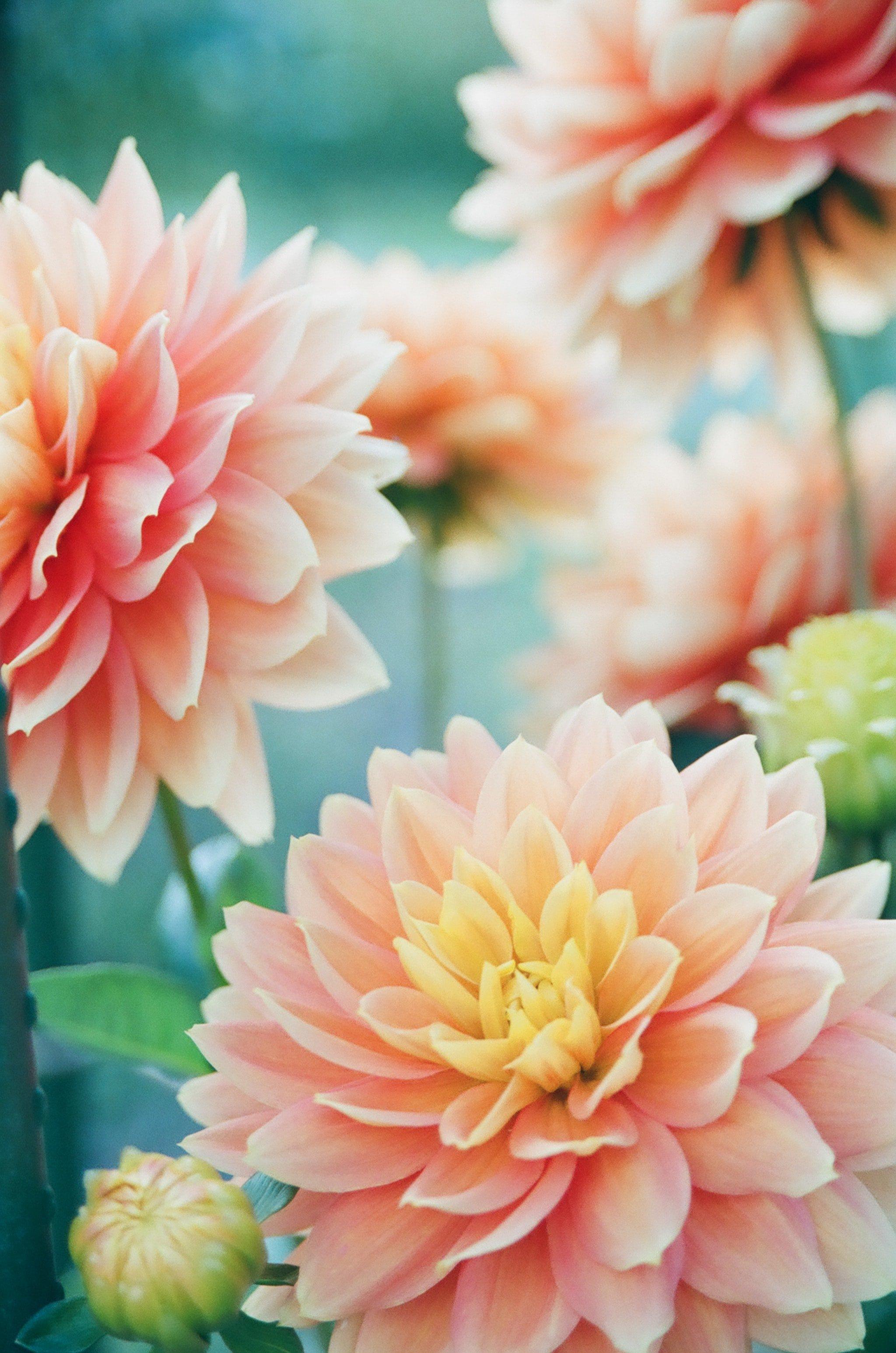 Fragrance family
Floral
Floral fragrances celebrate the delicious scent of flowers, being the richest source of inspiration for perfumers. The use of flowers in perfumes have been used since antiquity; from soft delicate flowers like freesia, muguet and blossoms, to narcotic flowers like jasmine, tuberose and gardenia... Enjoy, and smell the roses!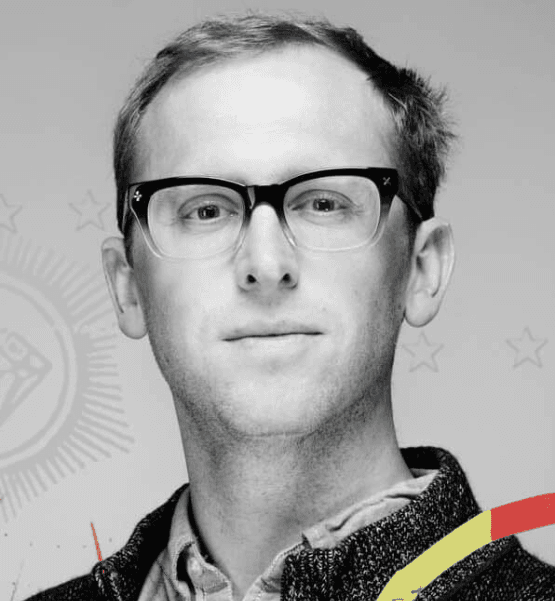 Josh Meyer
Josh Meyer enjoys the refined things in life: whiskey, literature, haute cuisine and music. After he discovered the fascinating world of niche perfumes, he taught how to make perfumes himself by spending hours in his laboratory, researching and improving them. Josh works closely with his creative director Ashod Simonian, together they write the storyline before launching a new perfume. Josh's laboratory is located in Portland, Oregon, America.