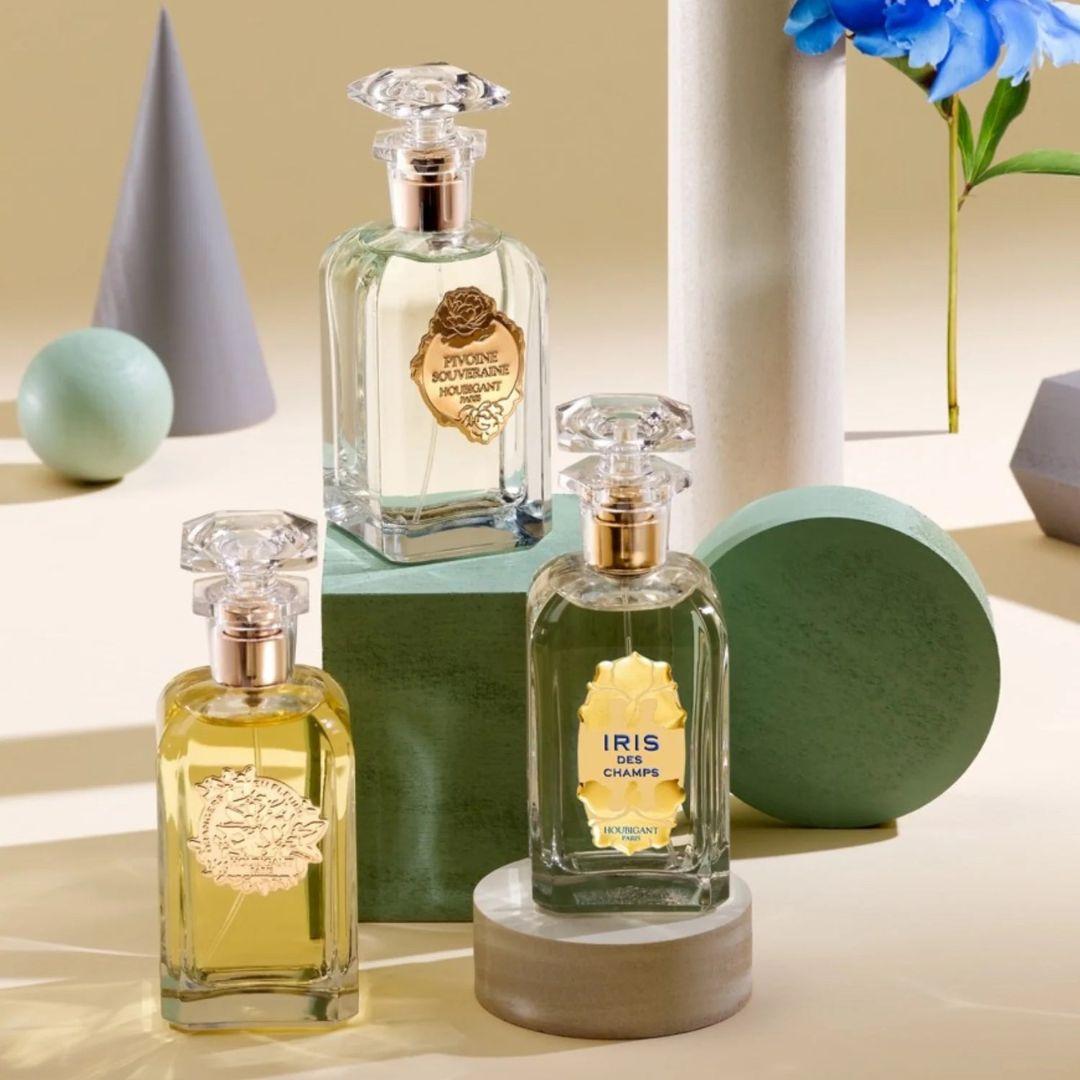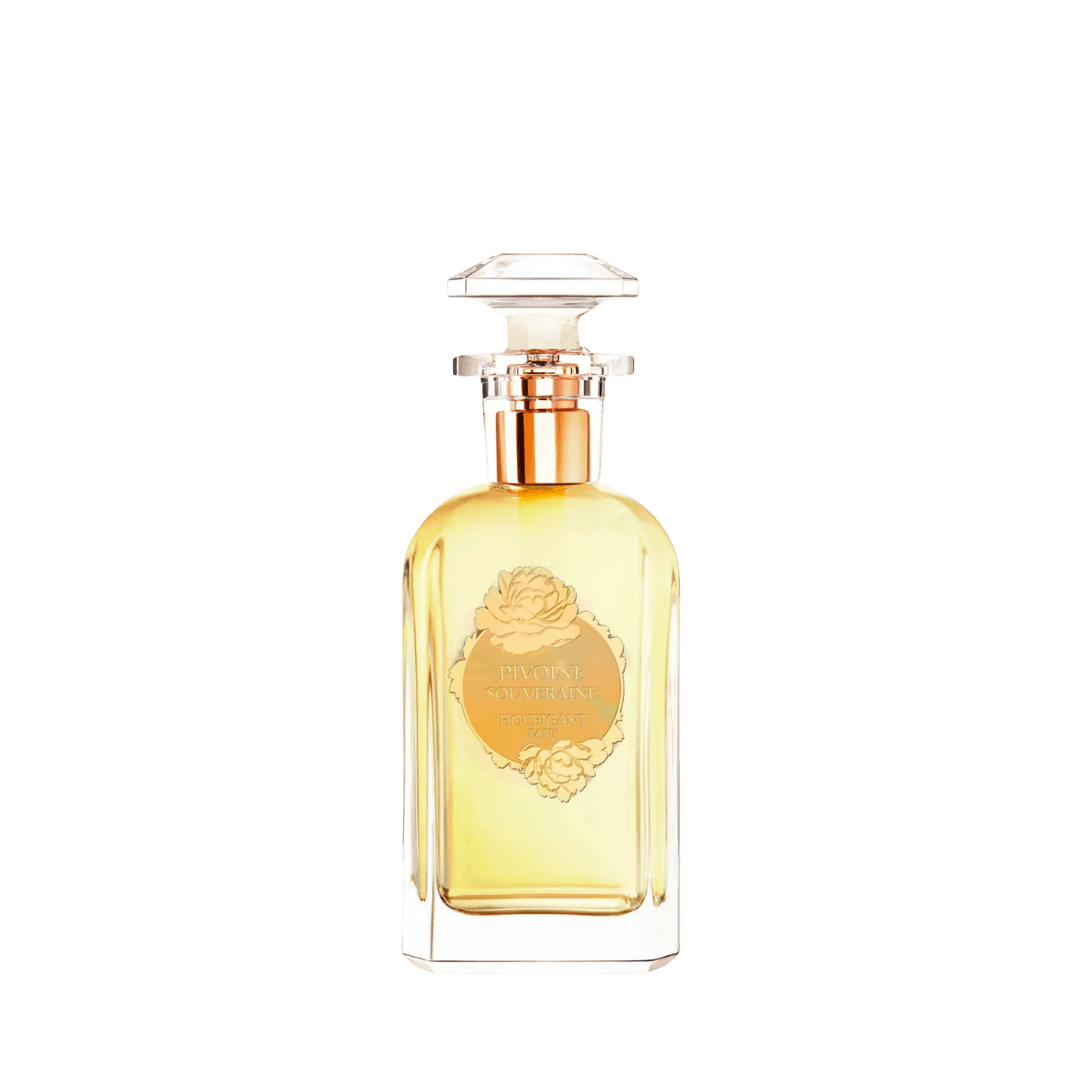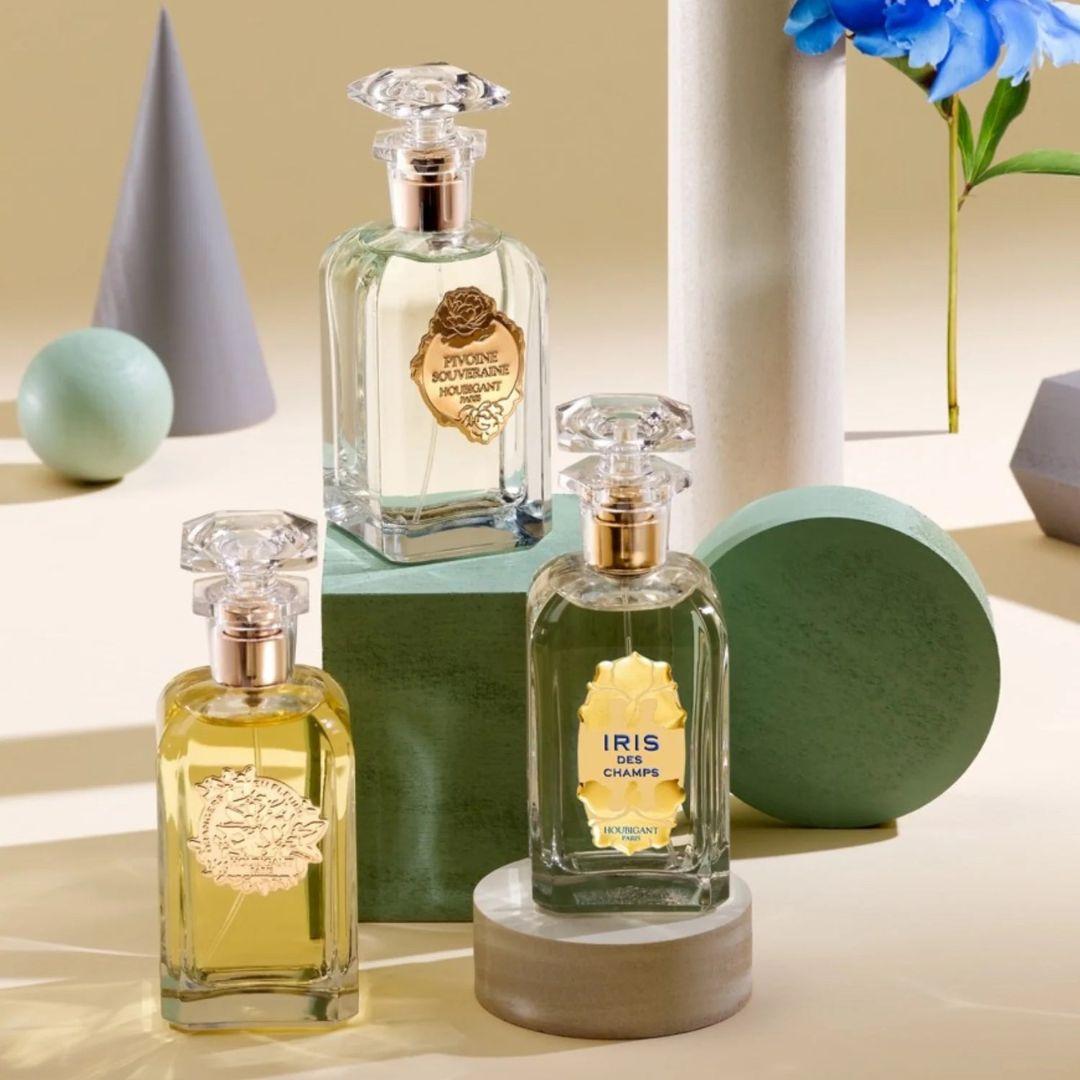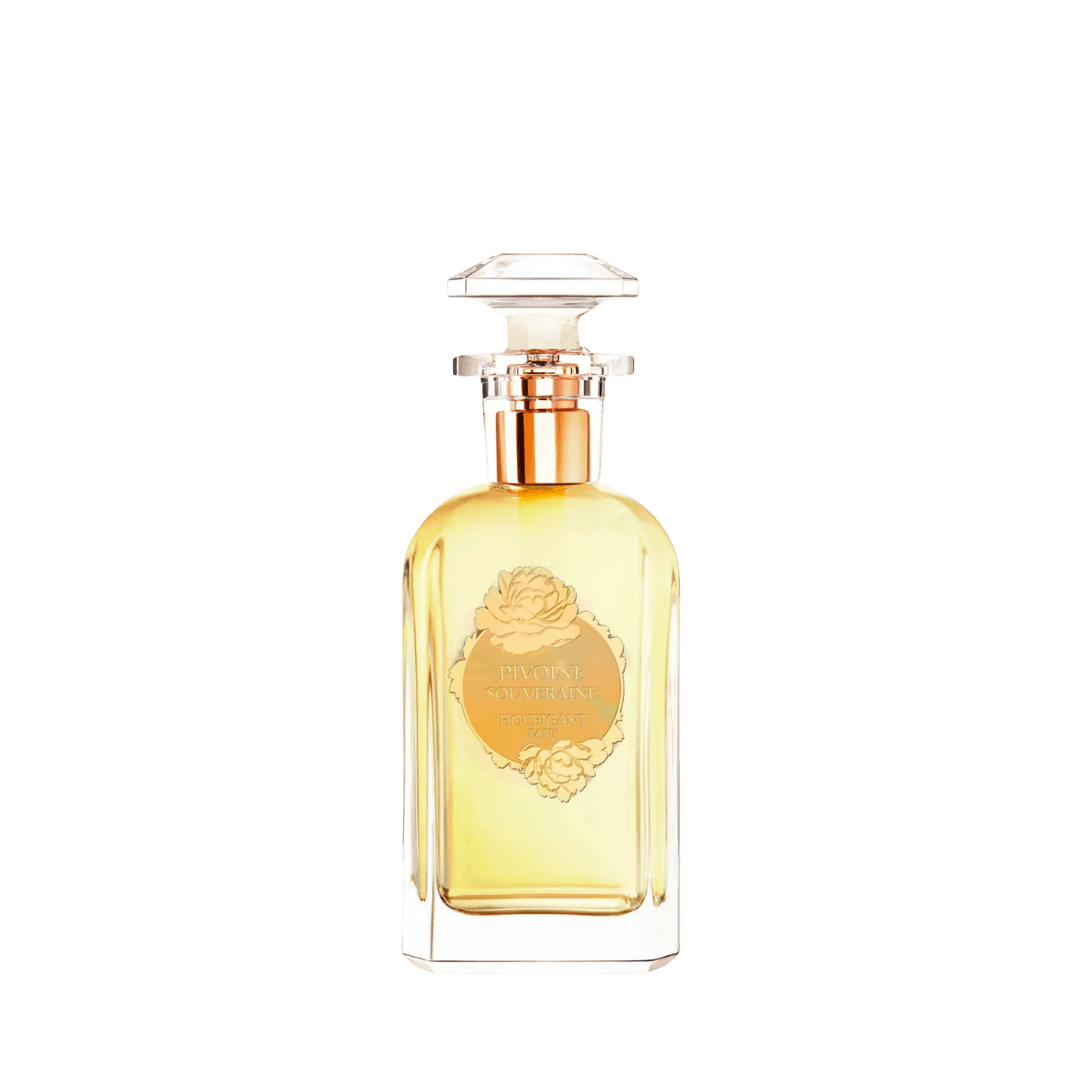 Houbigant
Pivoine Souveraine - eau de parfum
 € 160
Daily worldwide shipping

Free shipping rates available

Free samples & gift wrapping
Pivoine Souveraine is a comfortable fragrance romanced by the majestic peony, considered as 'the queen of flowers'. The fragrance combines delicate and lovely aspects of white flowers and roses.
Such a delicate, serene perfume that is enveloping and clean. And also a subtle elegant fragrance that easily lends itself to any moment.
Pivoine Souveraine opens unexpectedly with precious spicy notes that evolve into a subtle peony in the heart: a flower that symbolizes beauty and love at first sight.
Peony, Pink pepper, Mandarin, Elemi, Jasmine, Musk, Rose, Tea, Sandalwood
Houbigant is one of the oldest French fragrance houses, which is still fully in business and as ever run by the family! In 1775, the royals and nobles in Paris were charmed by the fragrances created by perfumer Jean-Francois Houbigant; among one of them was Marie-Antoinette, queen of France and wife of Louis XVI. Following that, Houbigant was appointed in 1829 to be the perfumer of Her Royal Highness Princess Adelaide d'Orleans and mother of King Louis-Philippe. In 1838, the French fragrance house even acquired the license of Perfumer for Her Majesty, Queen Victoria of England, and in 1890 Csaar Alexander III appointed Houbigant as perfumer for the imperial Russian court. Nowadays, Houbigant is situated in Paris and their perfumes are composed in Grasse.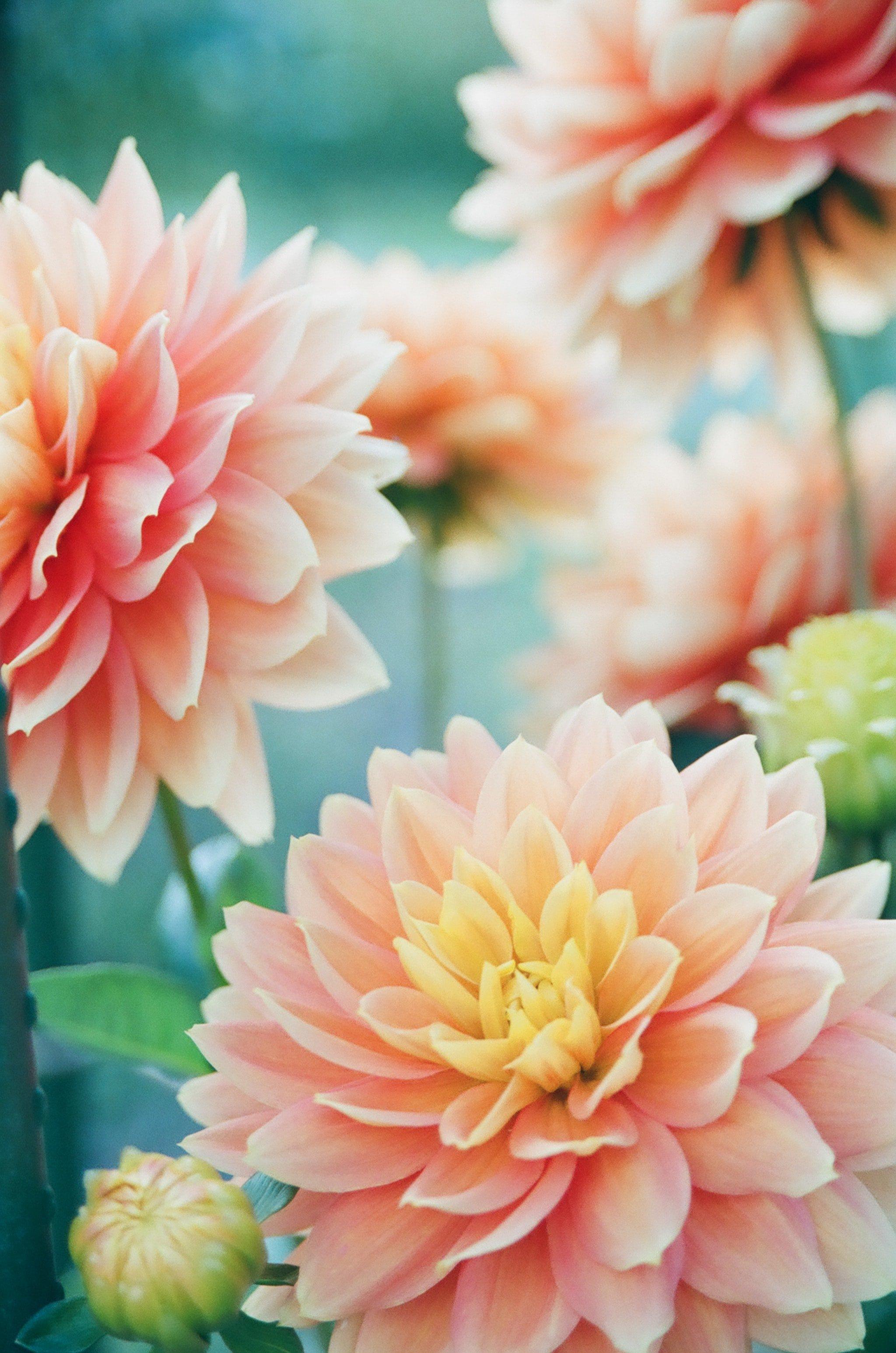 Fragrance family
Floral
Floral fragrances celebrate the delicious scent of flowers, being the richest source of inspiration for perfumers. The use of flowers in perfumes have been used since antiquity; from soft delicate flowers like freesia, muguet and blossoms, to narcotic flowers like jasmine, tuberose and gardenia... Enjoy, and smell the roses!