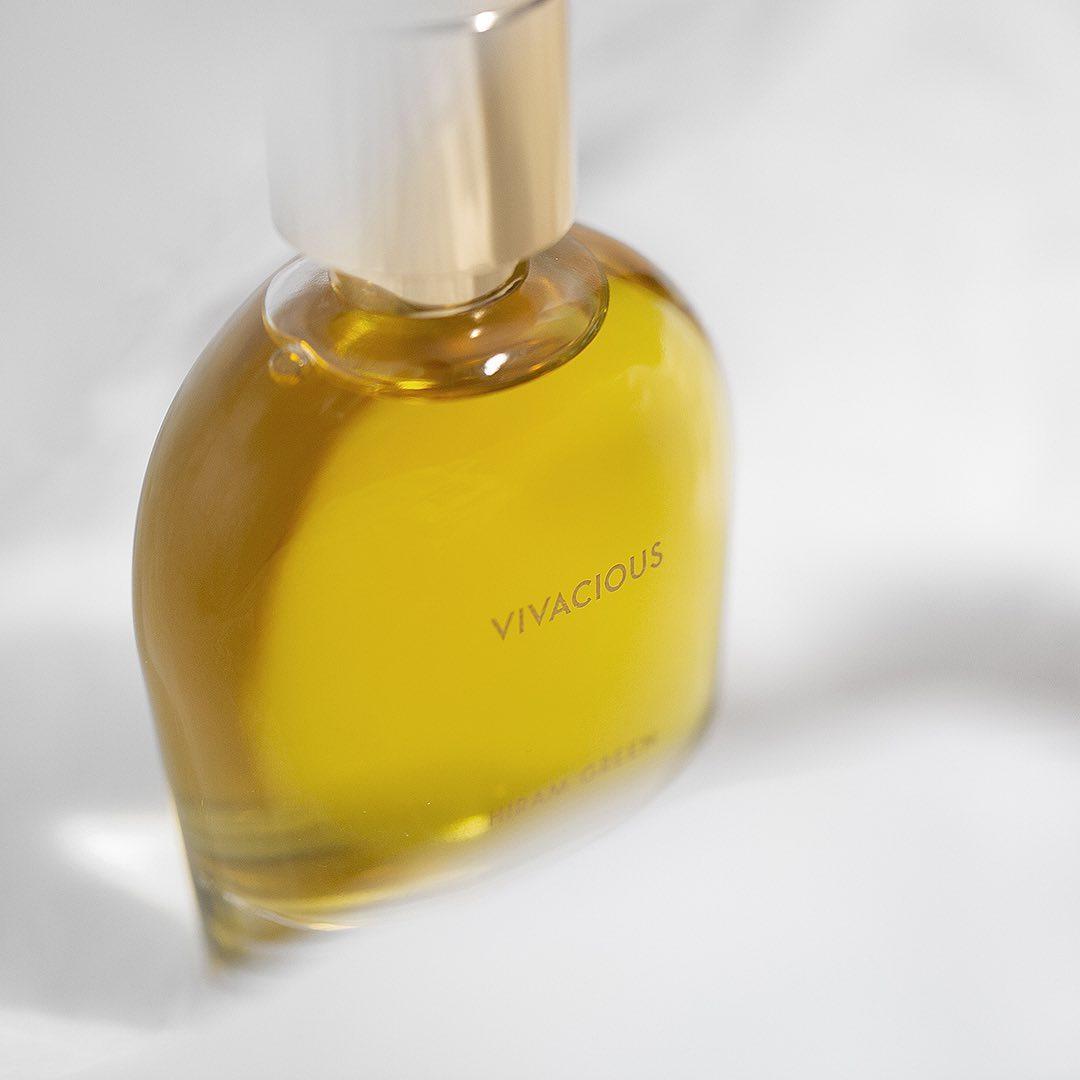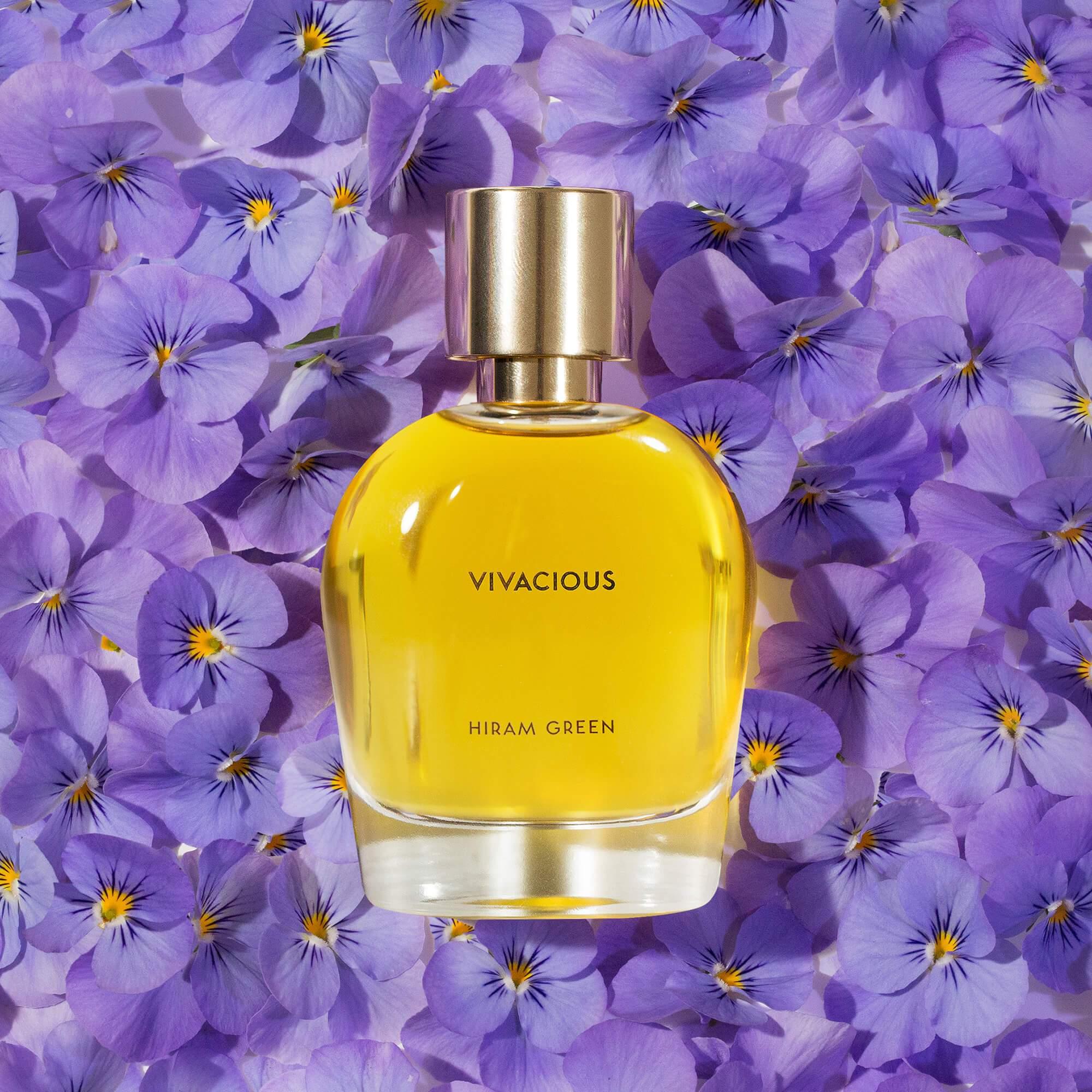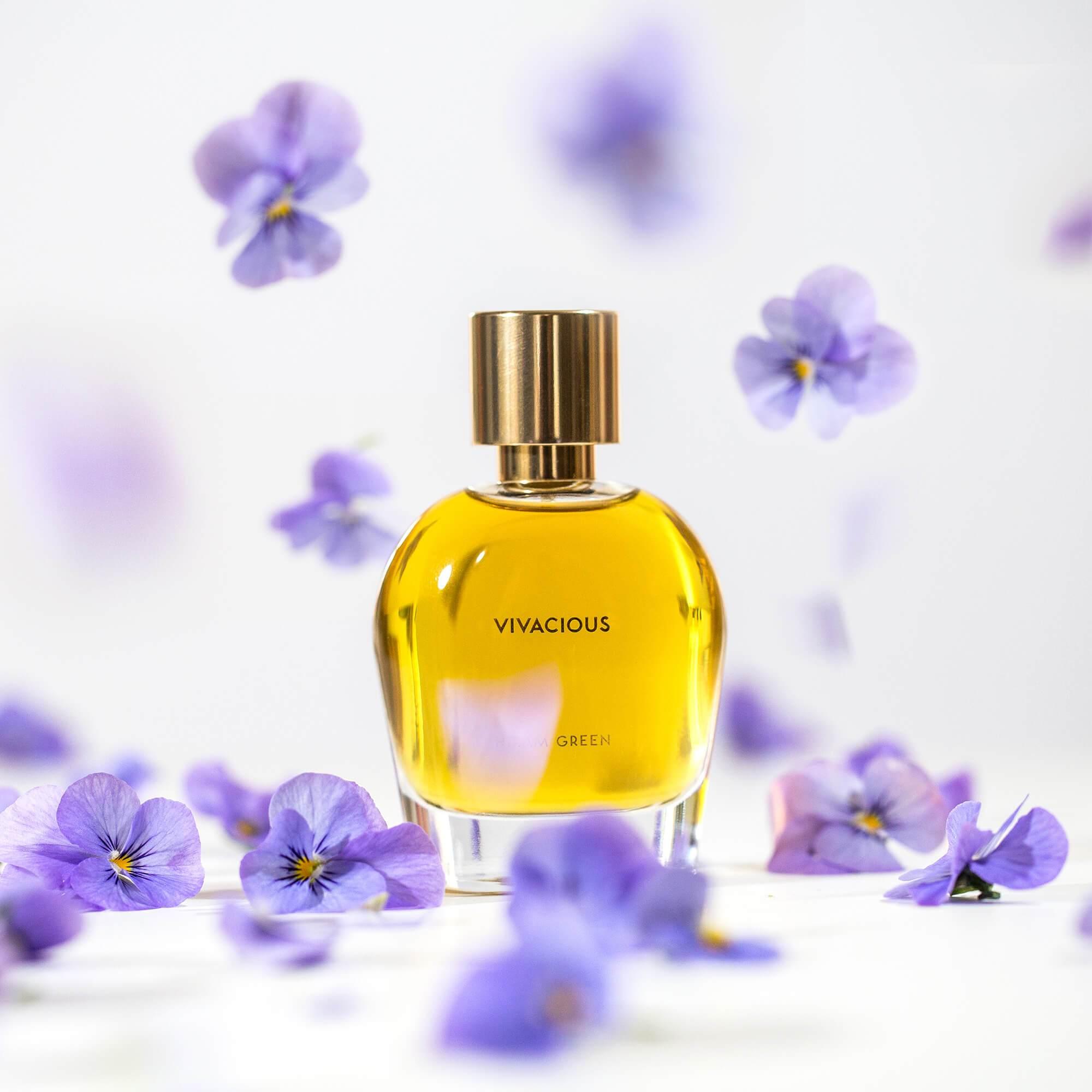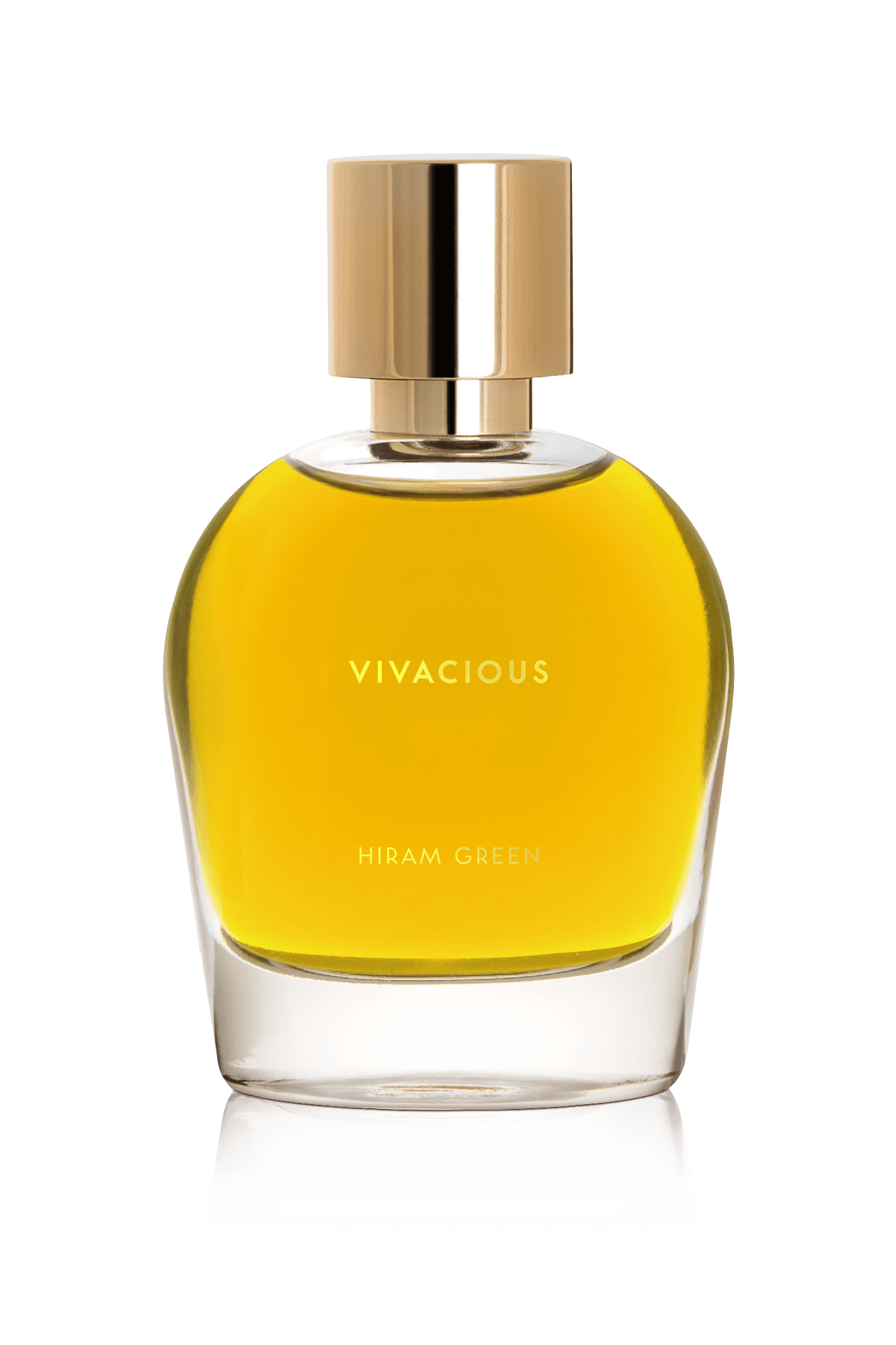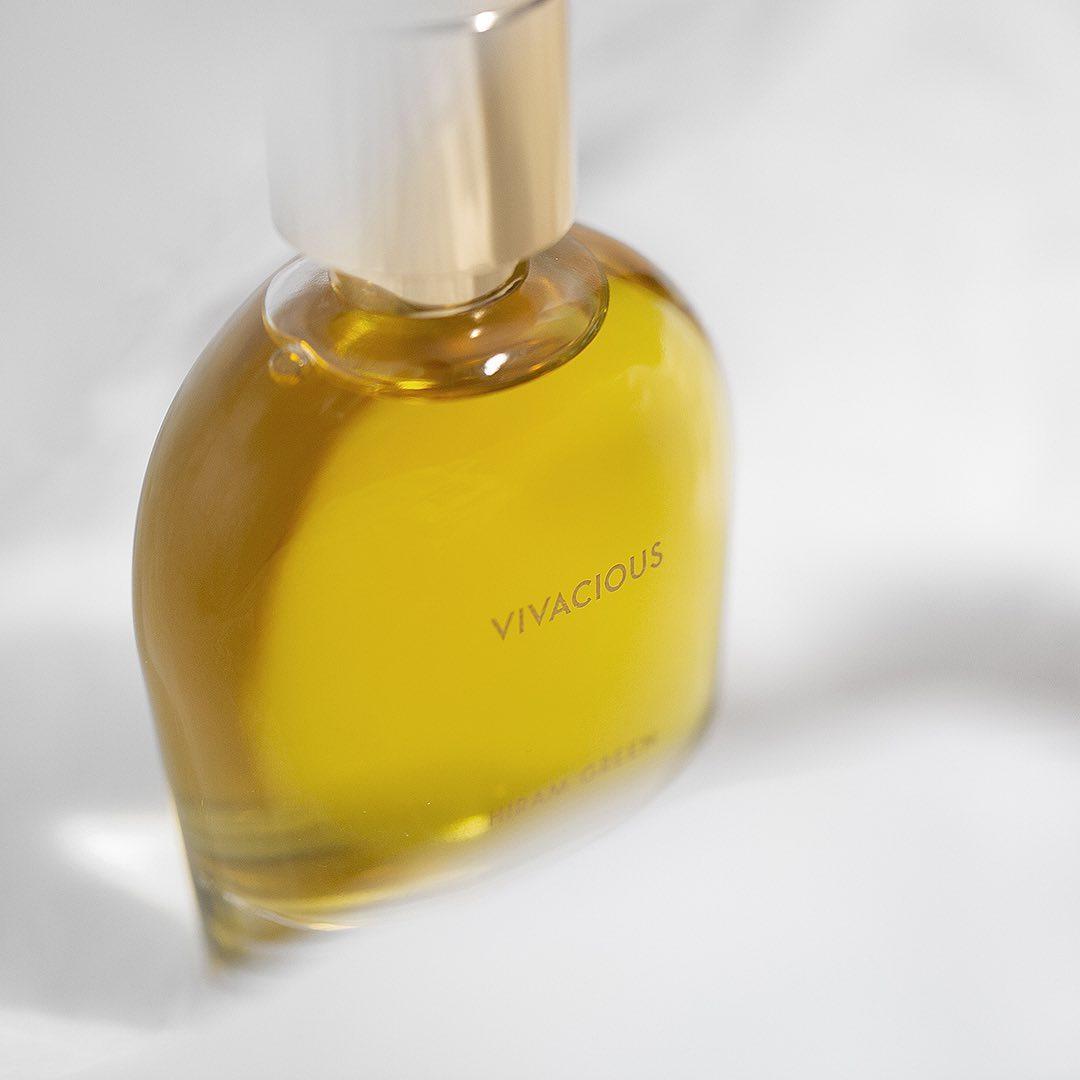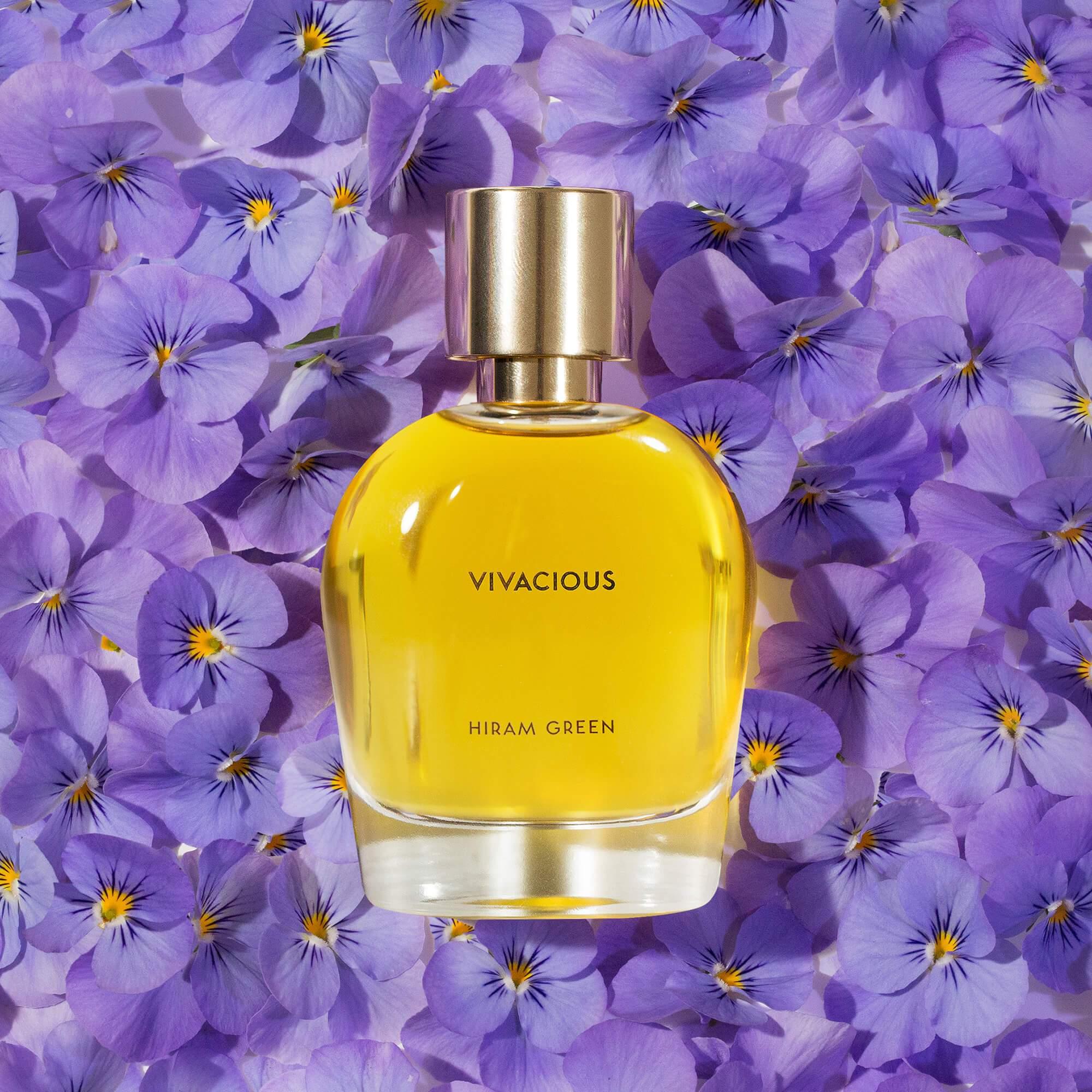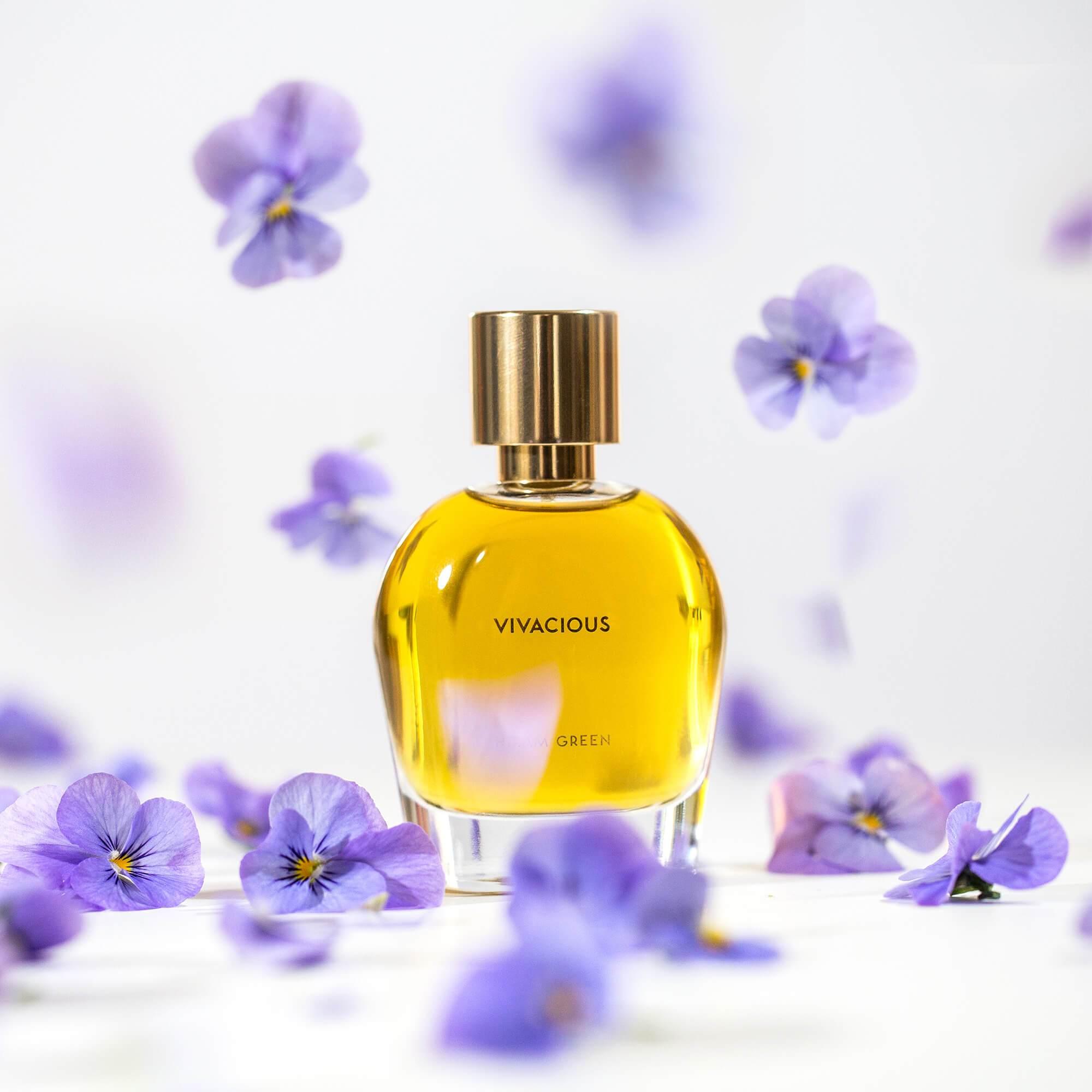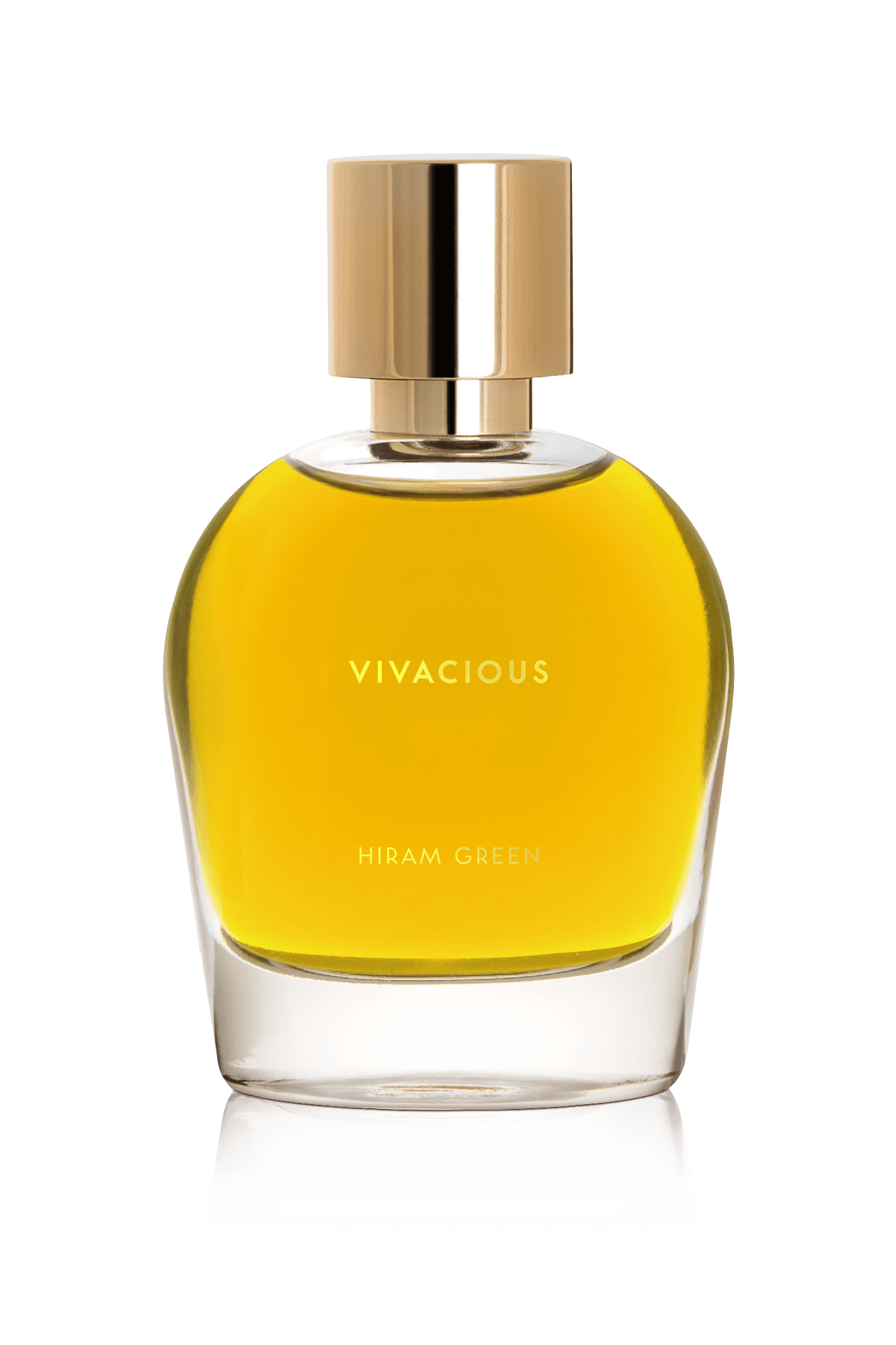 Daily worldwide shipping

Free shipping rates available

Free samples & gift wrapping
Vivacious Hiram Green's 9th all-natural fragrance is based around violets. This scent takes its cue from those prim Victorians who adored this precious flower. Updated for the 21st century, this scent has a happy and vibrant flair.
The fragrance opens with sunny and joyful bergamot that seamlessly merges into a floral bouquet of flirty violet and sultry carnation. The waxy notes of orris butter smoothly anchors this boisterous heart. Soft, powdery amber notes add a warm and luxurious finish.
Vivacious is an exuberant and joyful perfume. Perfect to zing your life!
Orris, Violet, Bergamot, Amber, Carnation
From his atelier in Gouda the Canadian perfumer Hiram Green develops and produces artisanal scents exclusively made with natural materials. Originally, he owned a perfume store in England himself, but when he found the love of his life, he moved to The Netherlands. From here, he continues his work with natural perfumes. He produces his own fragrances in small batches, created and packaged with great dedication and care. His creations are praised worldwide by fanatics. Take the powerful smoky leather perfume Hyde, that won the Golden Pear in the The Art & Olfaction Awards 2019 in the category Artisan perfumes.
More to discover by Hiram Green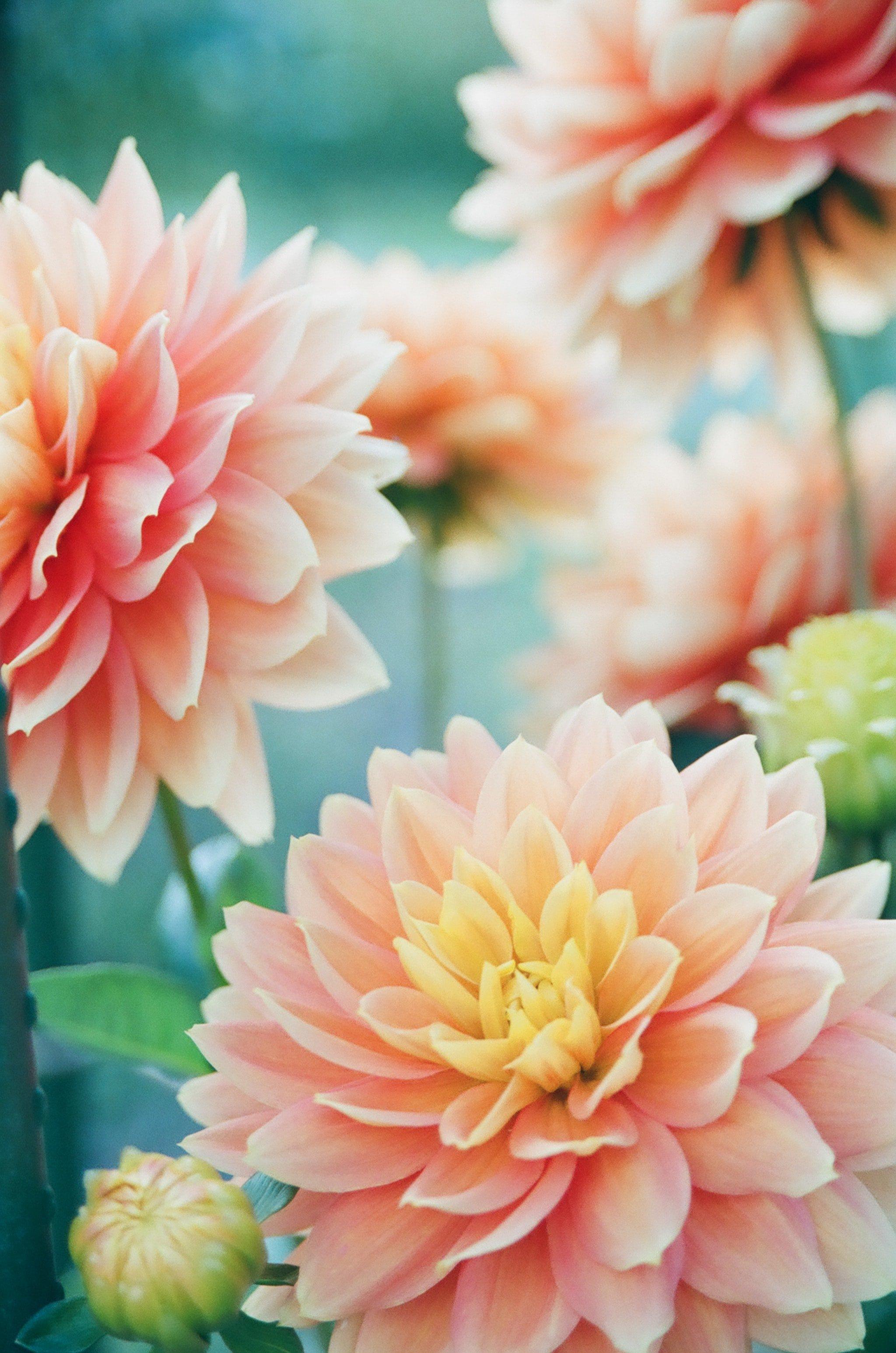 Fragrance family
Floral
Floral fragrances celebrate the delicious scent of flowers, being the richest source of inspiration for perfumers. The use of flowers in perfumes have been used since antiquity; from soft delicate flowers like freesia, muguet and blossoms, to narcotic flowers like jasmine, tuberose and gardenia... Enjoy, and smell the roses!
Vivacious - eau de parfum
Delicious!
Ik word zo vrolijk van deze geur...Ik ben dol op (paarse) bloemen.Orris ... beetje amber, komt uiteindelijk neer op een happy,zwoele bloemige scent. Die het heel goed doet op mijn huid. Kan de 8 uur makkelijk aan.Service 10+!!!
Bloemig, poederig en warme bitterkoekjes
Vivacious is een warme, zachte bloemengeur,met een sprankeltje bitterkoekjes, waardoor ik me blij en luxe voel. De geur blijft lang aanwezig. Voor mij een prachtige geur die ik mezelf heel graag cadeau geef
Vivacious van Hiram Green is een heerlijke fluwelige viooltjes eau de parfum. Vivacious omgeeft je urenlang van een natuurlijke en lieflijke geur van viooltjes.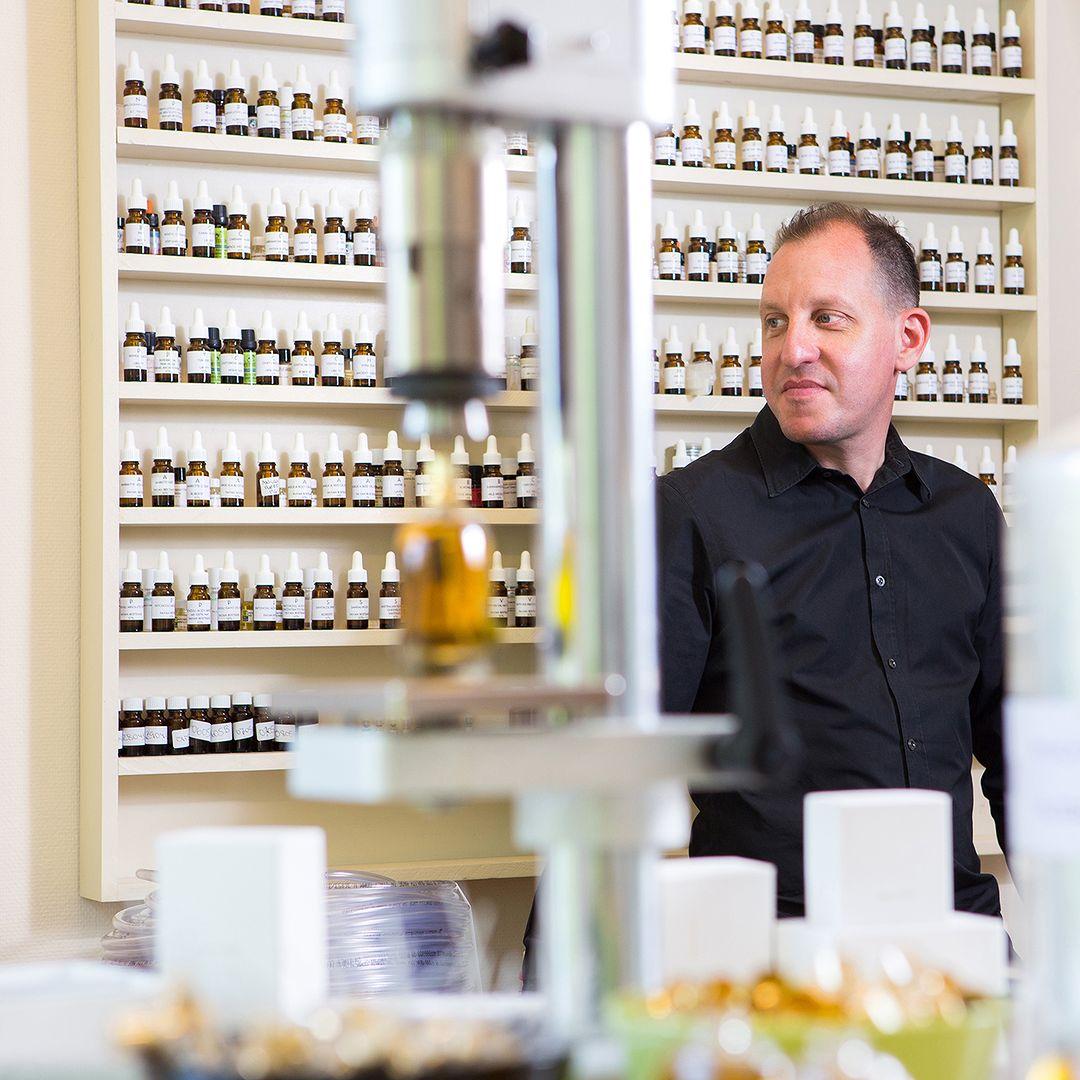 Hiram Green
The Canadian perfumer Hiram Green creates and produces artisanal fragrances made exclusively from natural ingredients. After his discovery that almost all perfumes include synthetic ingredients, it became Hiram's mission to solely create perfumes based on all-natural ingredients. He sources (sometimes extremely) precious natural ingredients from all over the world and makes his perfumes by hand. Hiram's perfumes are best described as intense, lush and expressive.