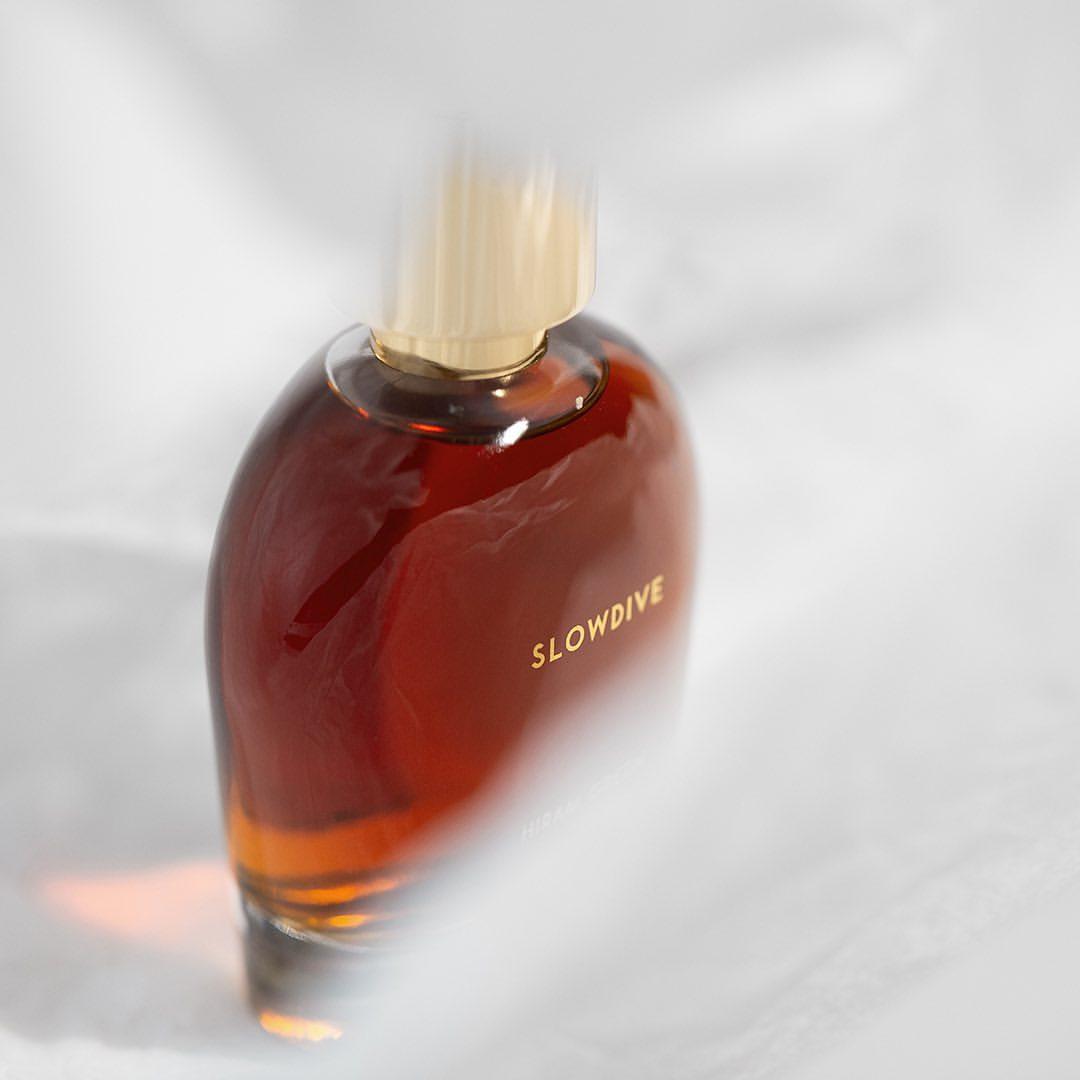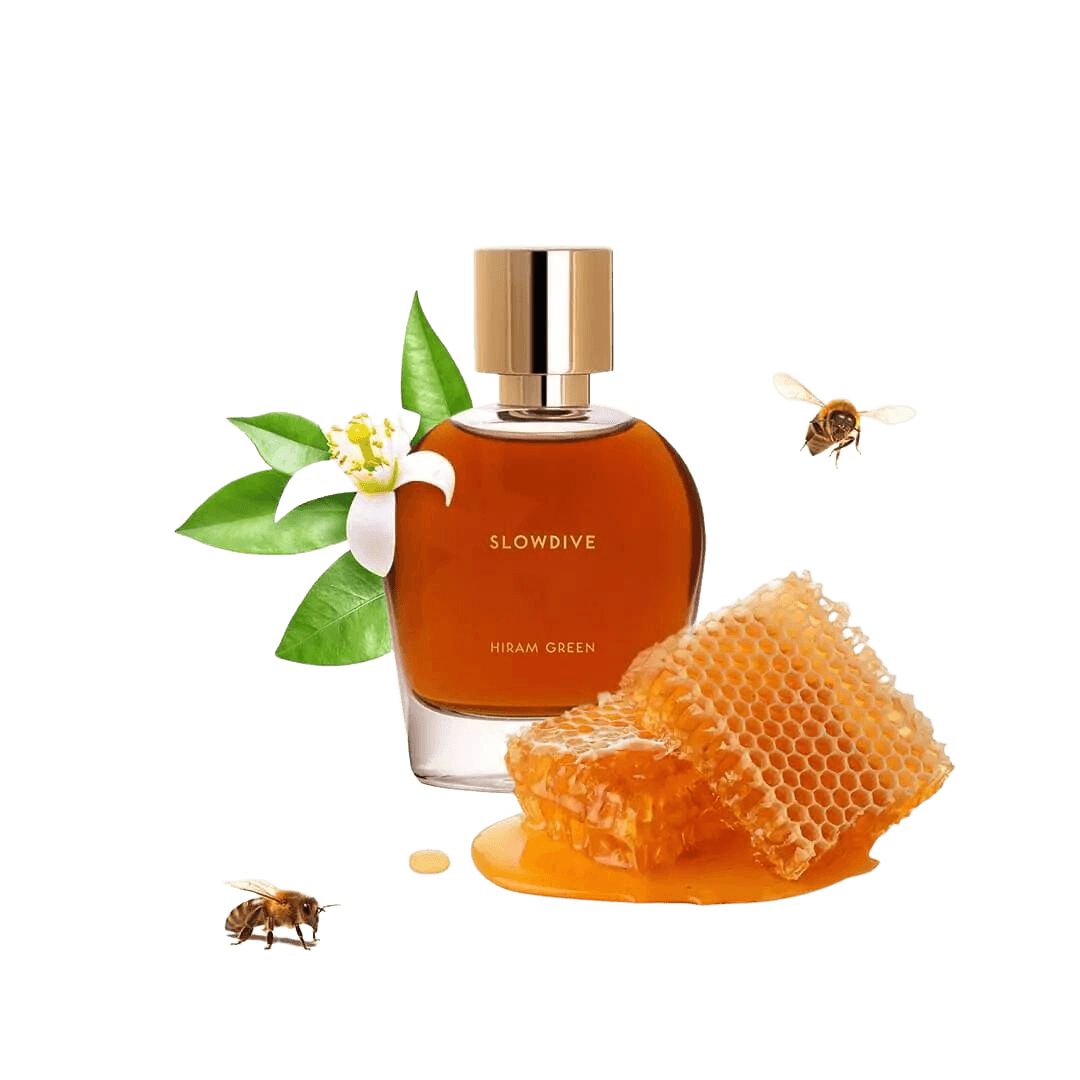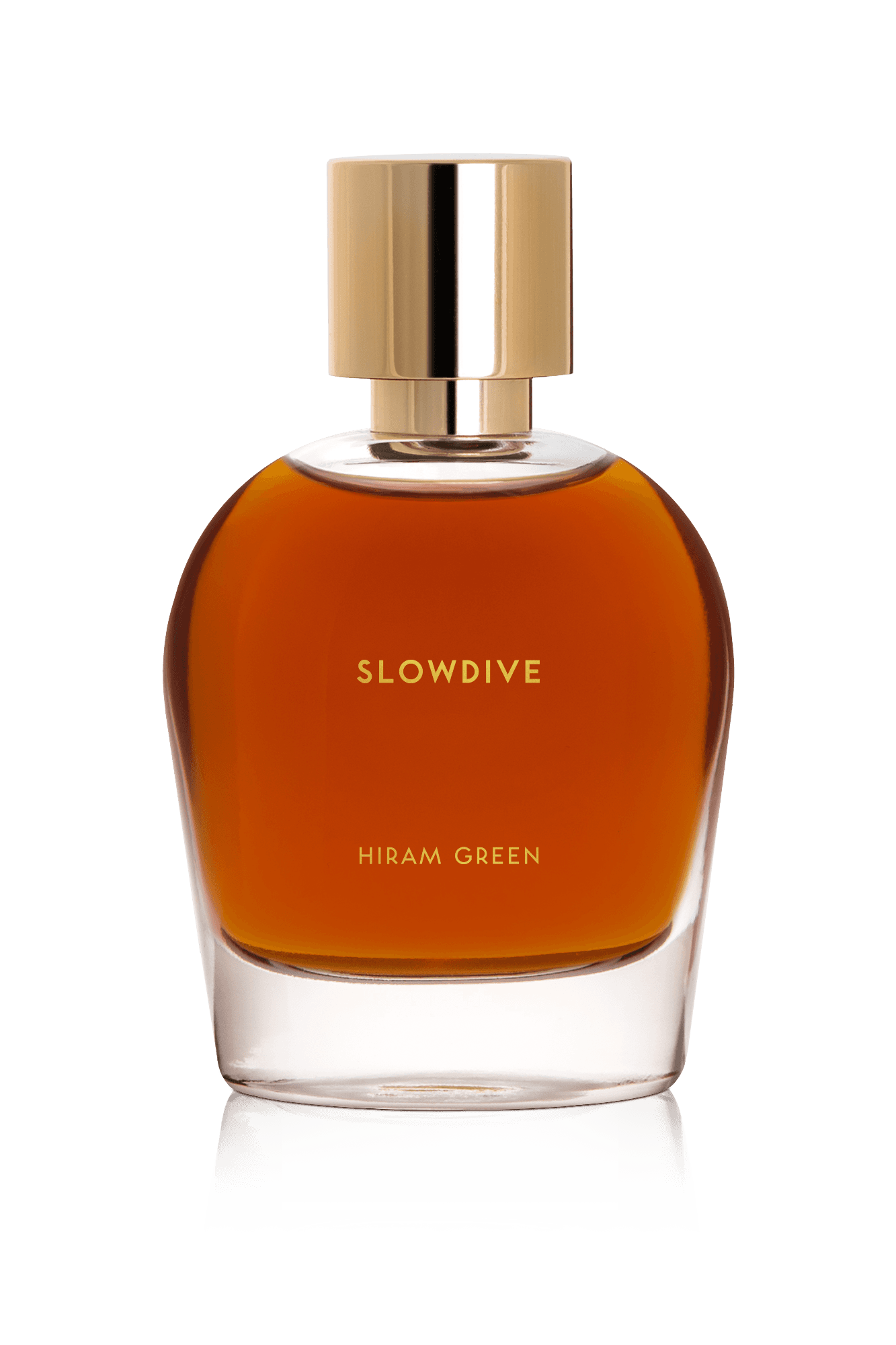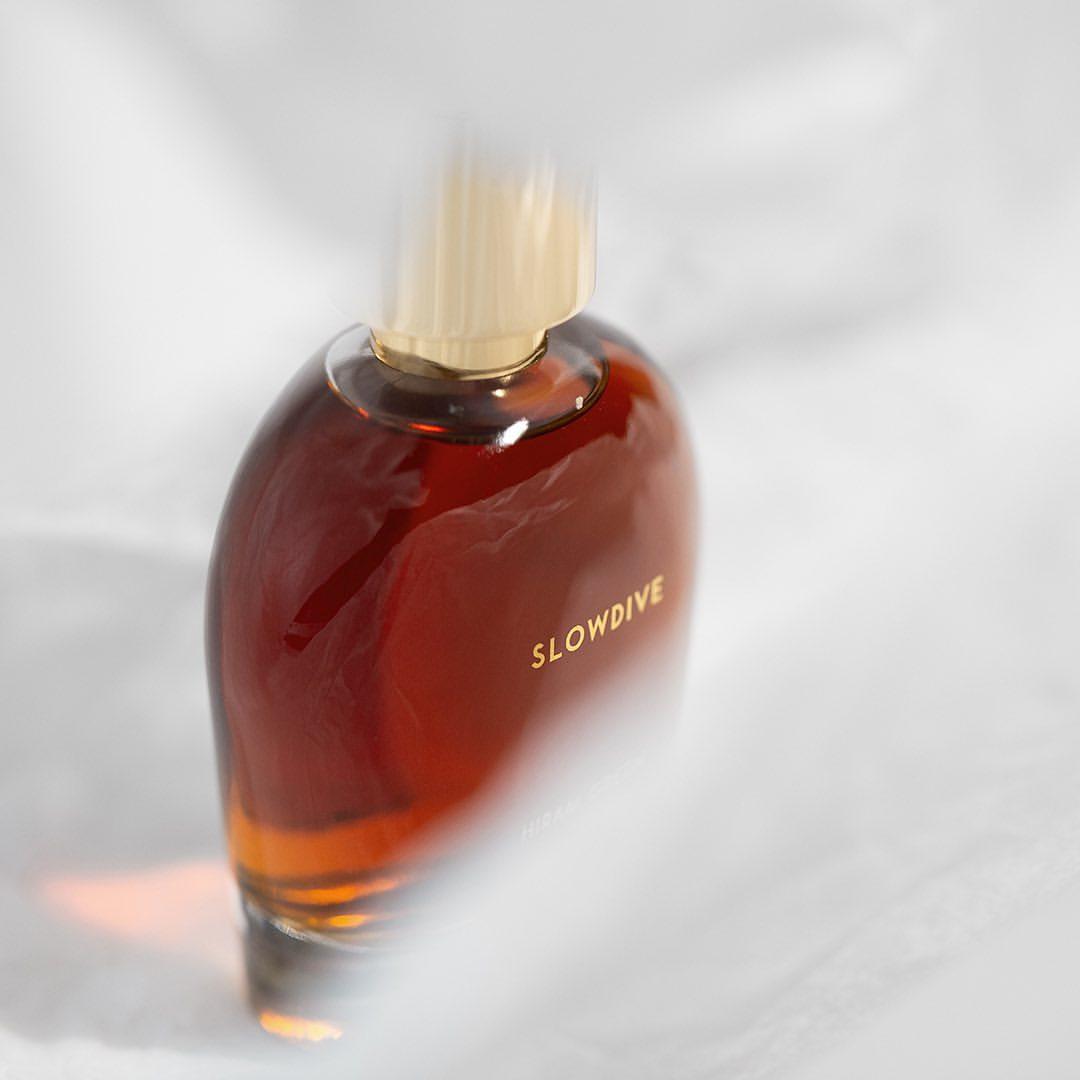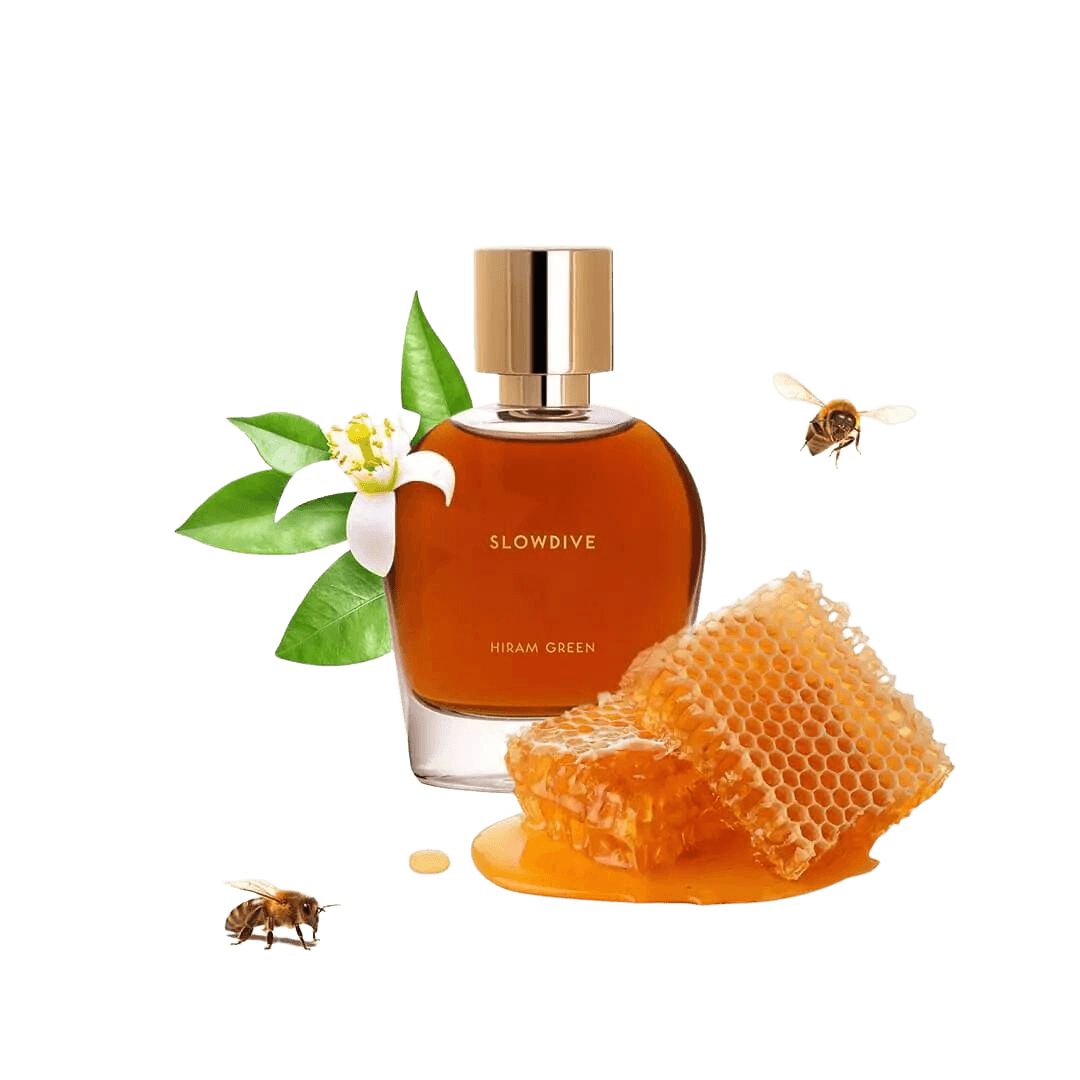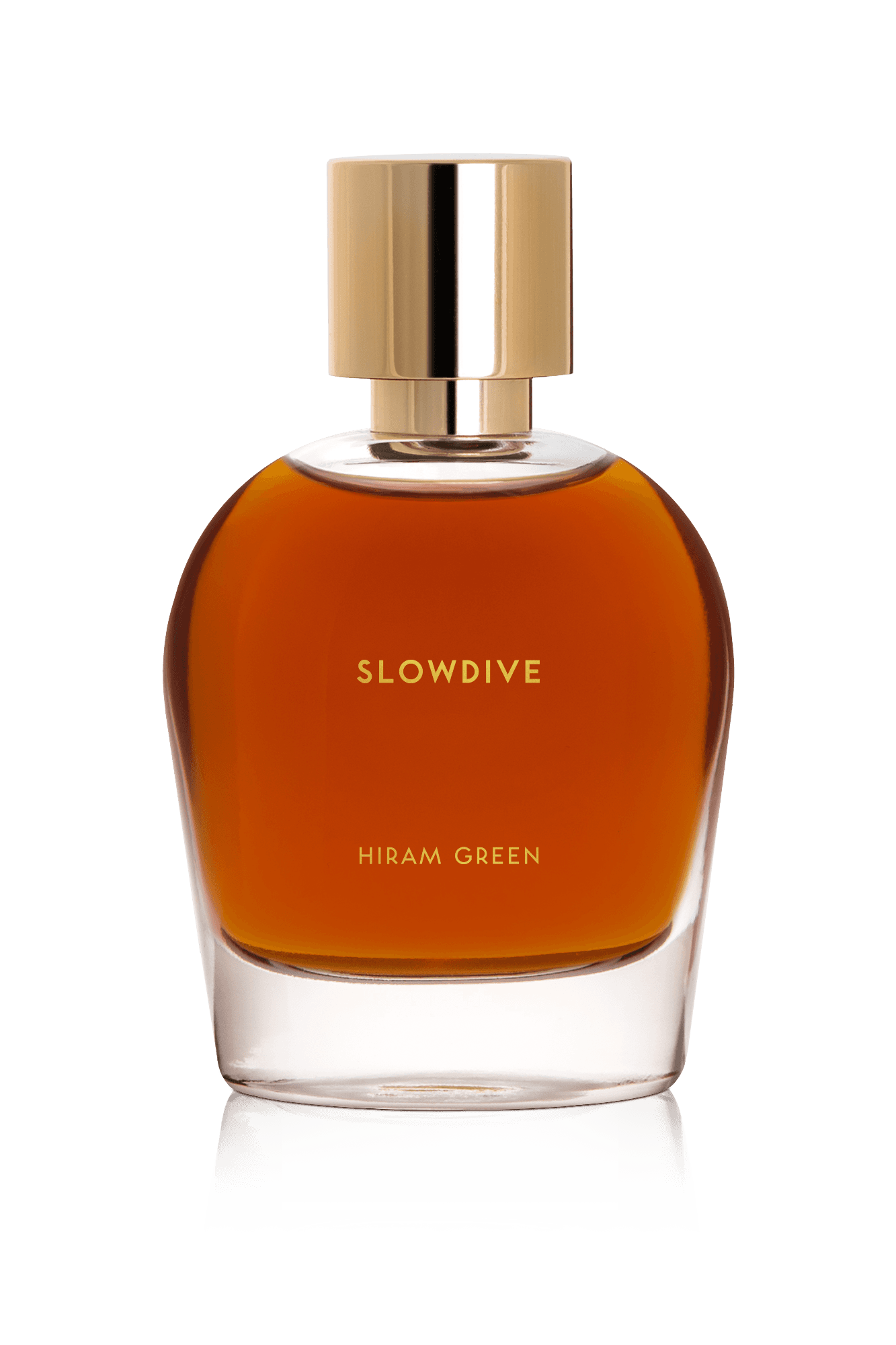 Daily worldwide shipping

Free shipping rates available

Free samples & gift wrapping
Slowdive by Hiram Green is a warm honeyed tobacco-themed fragrance that captures the mood of those languid afternoons when the sweetness of the Indian summer air is almost palpable. The heady scent of summer flowers and the humming of bees surround you as you flee the high summer sun.
The fragrance opens with fresh and flowery top notes of neroli and orange flower before tobacco blossom, honey and beeswax take over. The heart – rich and deep, with hints of dried fruit and creamy tuberose – is delicately anchored by a base of warm resins that give Slowdive its soft and exotic touch.
100% natural & handcrafted, like all other creations by Hiram Green.
Resins, Neroli, Tobacco, Tuberose, Orange, Honey
From his atelier in Gouda the Canadian perfumer Hiram Green develops and produces artisanal scents exclusively made with natural materials. Originally, he owned a perfume store in England himself, but when he found the love of his life, he moved to The Netherlands. From here, he continues his work with natural perfumes. He produces his own fragrances in small batches, created and packaged with great dedication and care. His creations are praised worldwide by fanatics. Take the powerful smoky leather perfume Hyde, that won the Golden Pear in the The Art & Olfaction Awards 2019 in the category Artisan perfumes.
Other beautiful creations by Hiram Green
Fragrance family
Gourmand
Gourmand fragrances are sweet, tempting and mouthwatering. Just as much we enjoy eating sweets, perfumers are inspired by the addictive character of the almost edible notes. Gourmand is the collective name for sweet delicacies. Think of chocolate, hazelnut, vanilla, coffee, caramelized sugar, bubblegum or licorice, yummmmm.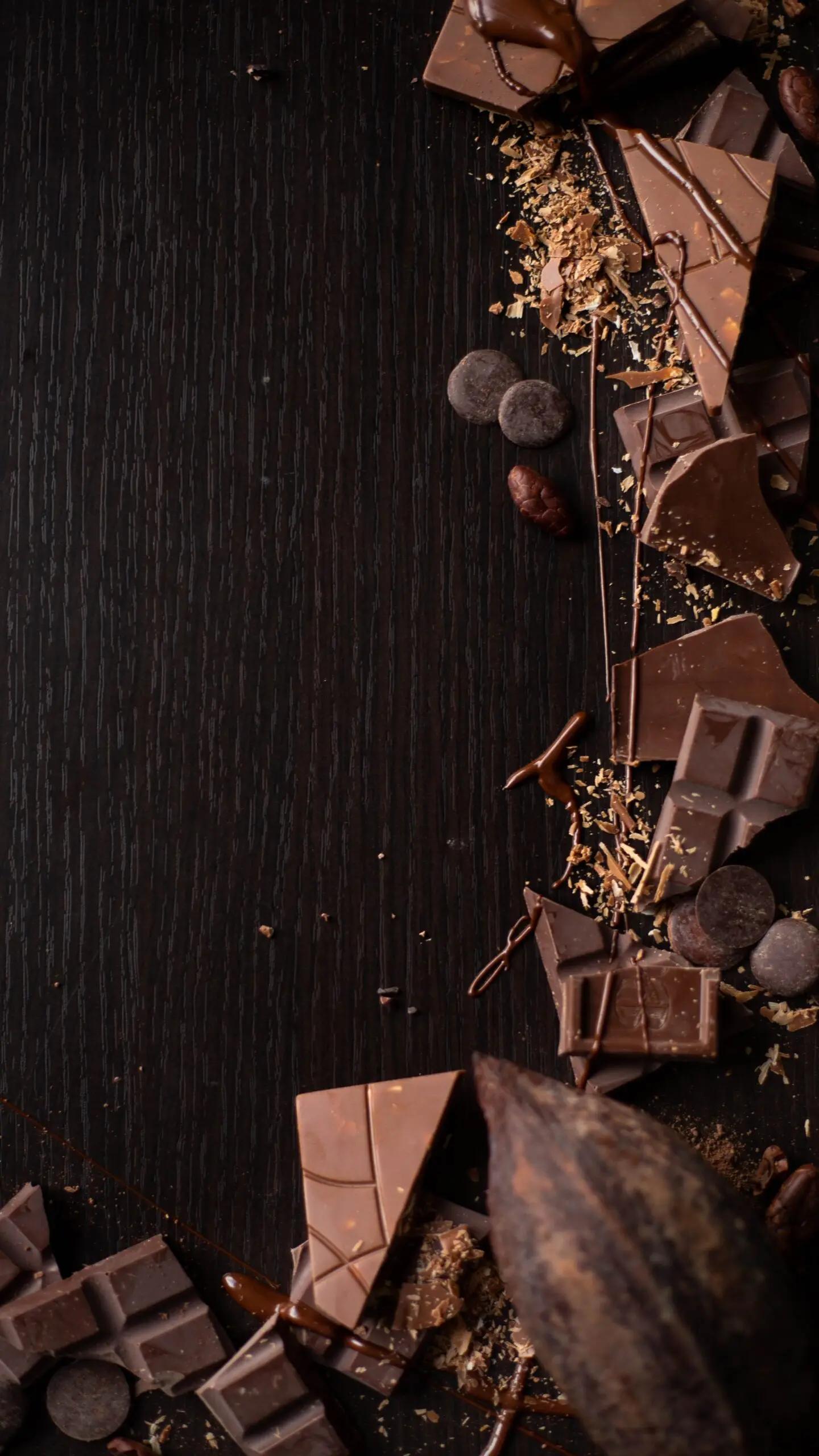 An outstanding perfume
I don't like very sweet and gourmand perfumes, but this one is a great, amazingly natural beeswax and honey elixir. Received 17 new scents yesterday, and this one is among my favorite ones. I may need a bottle.
Honing zoet beetje rokerig.
Het komt als een explosie en daalt langzaam neer. Slowdive. Daarna ruik je de honing. Heerlijke geur blijft lang hangen.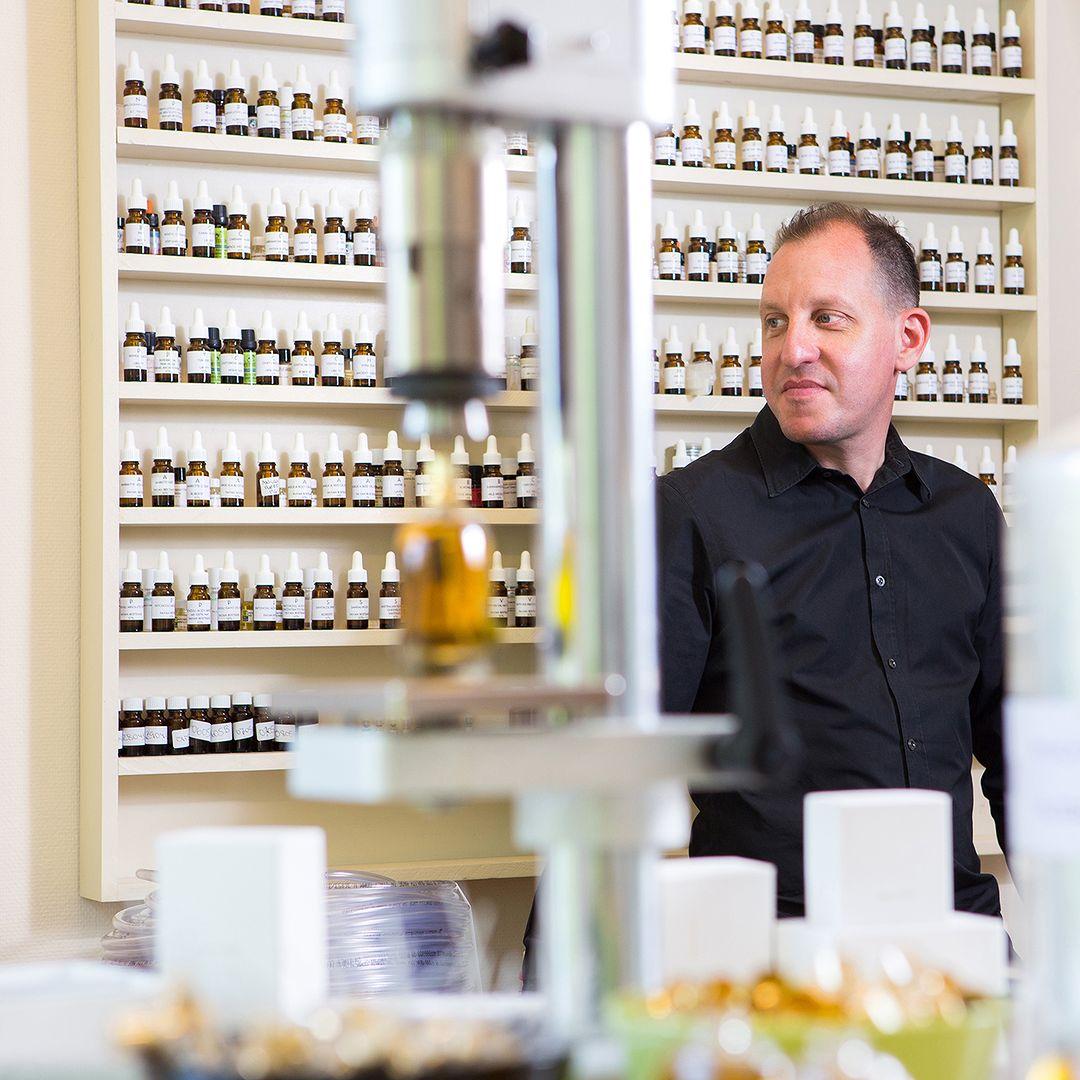 Hiram Green
The Canadian perfumer Hiram Green creates and produces artisanal fragrances made exclusively from natural ingredients. After his discovery that almost all perfumes include synthetic ingredients, it became Hiram's mission to solely create perfumes based on all-natural ingredients. He sources (sometimes extremely) precious natural ingredients from all over the world and makes his perfumes by hand. Hiram's perfumes are best described as intense, lush and expressive.