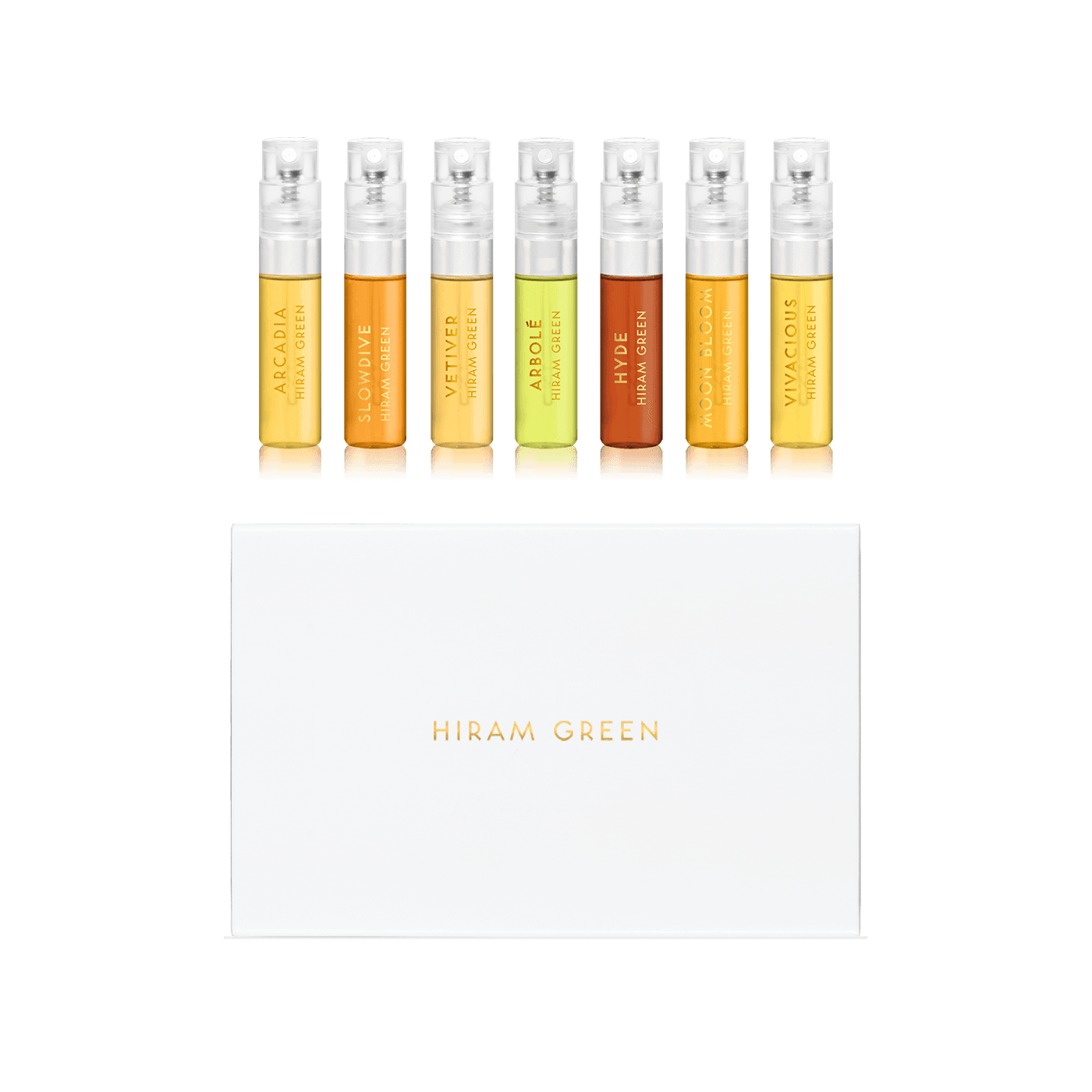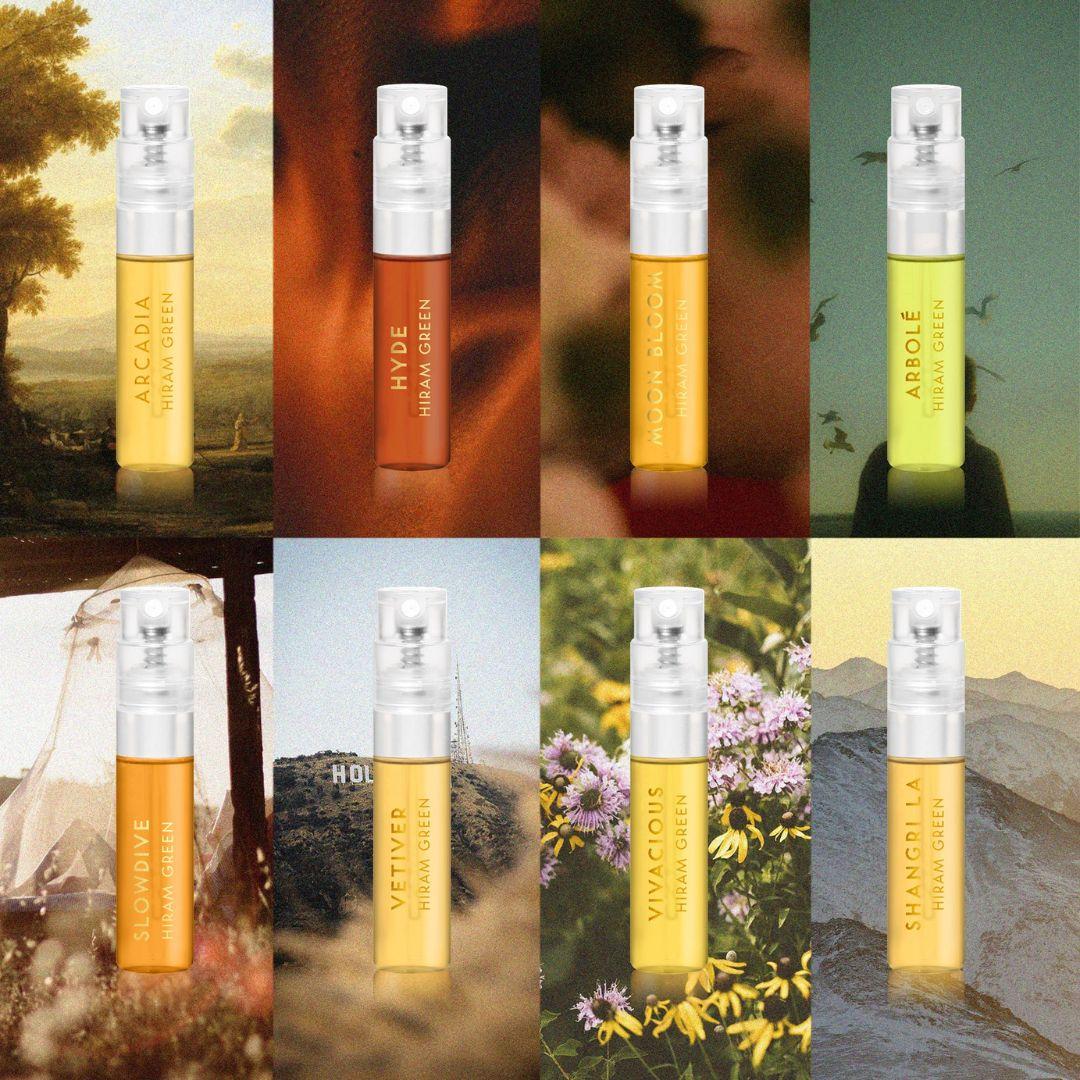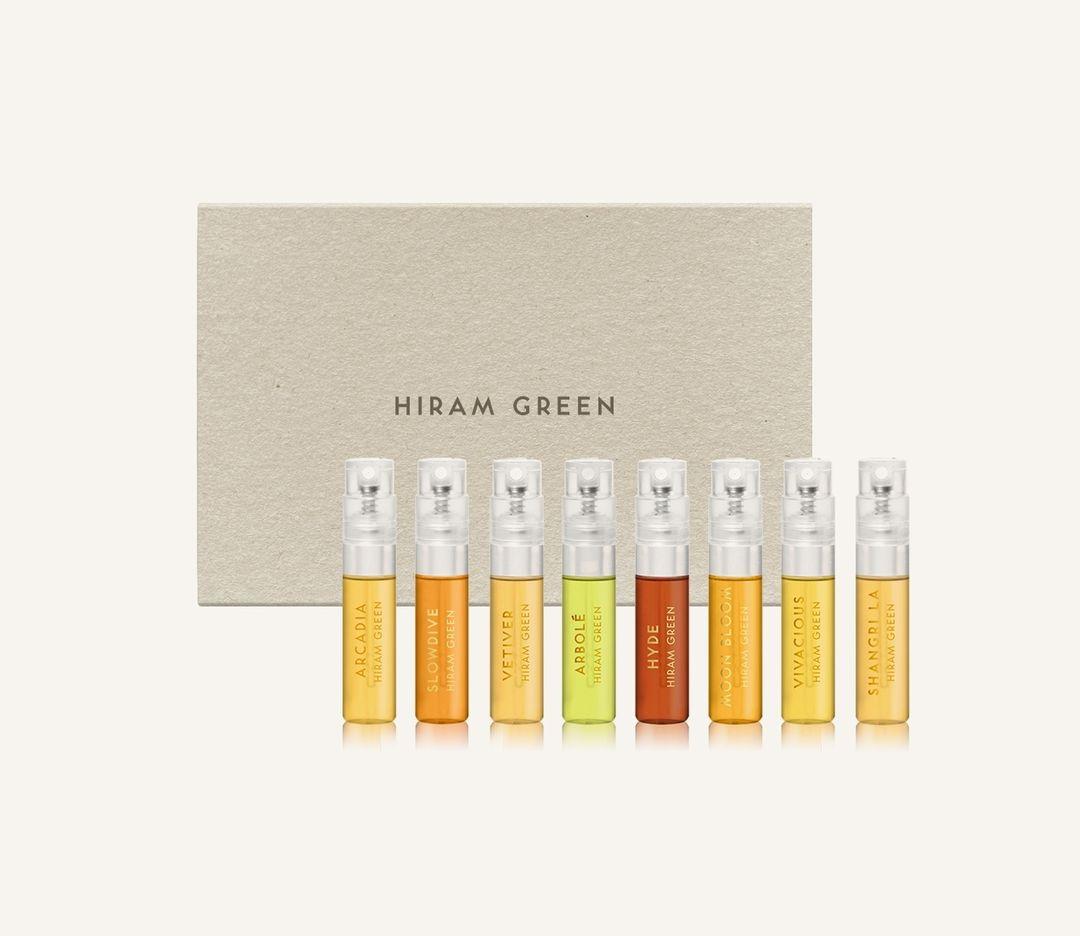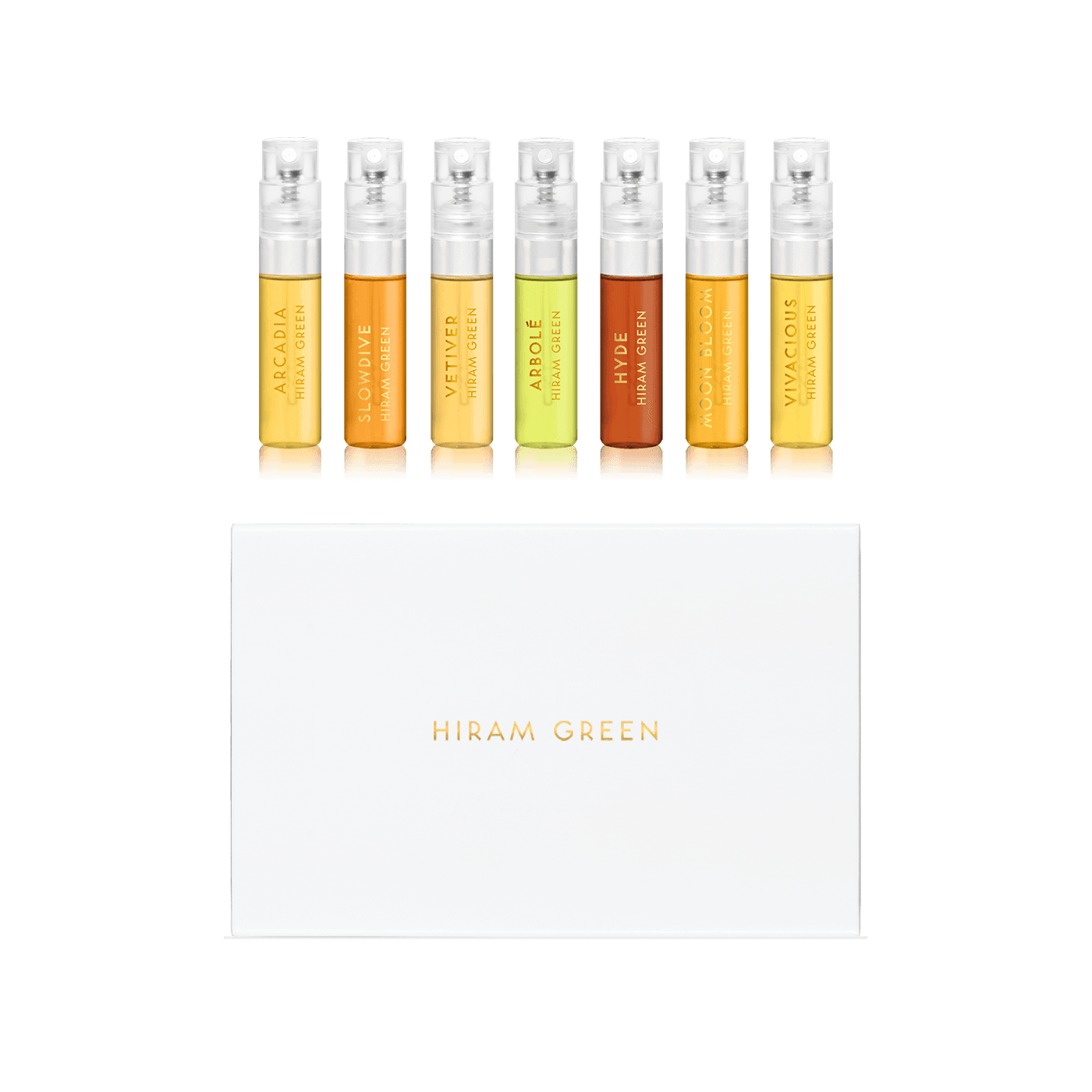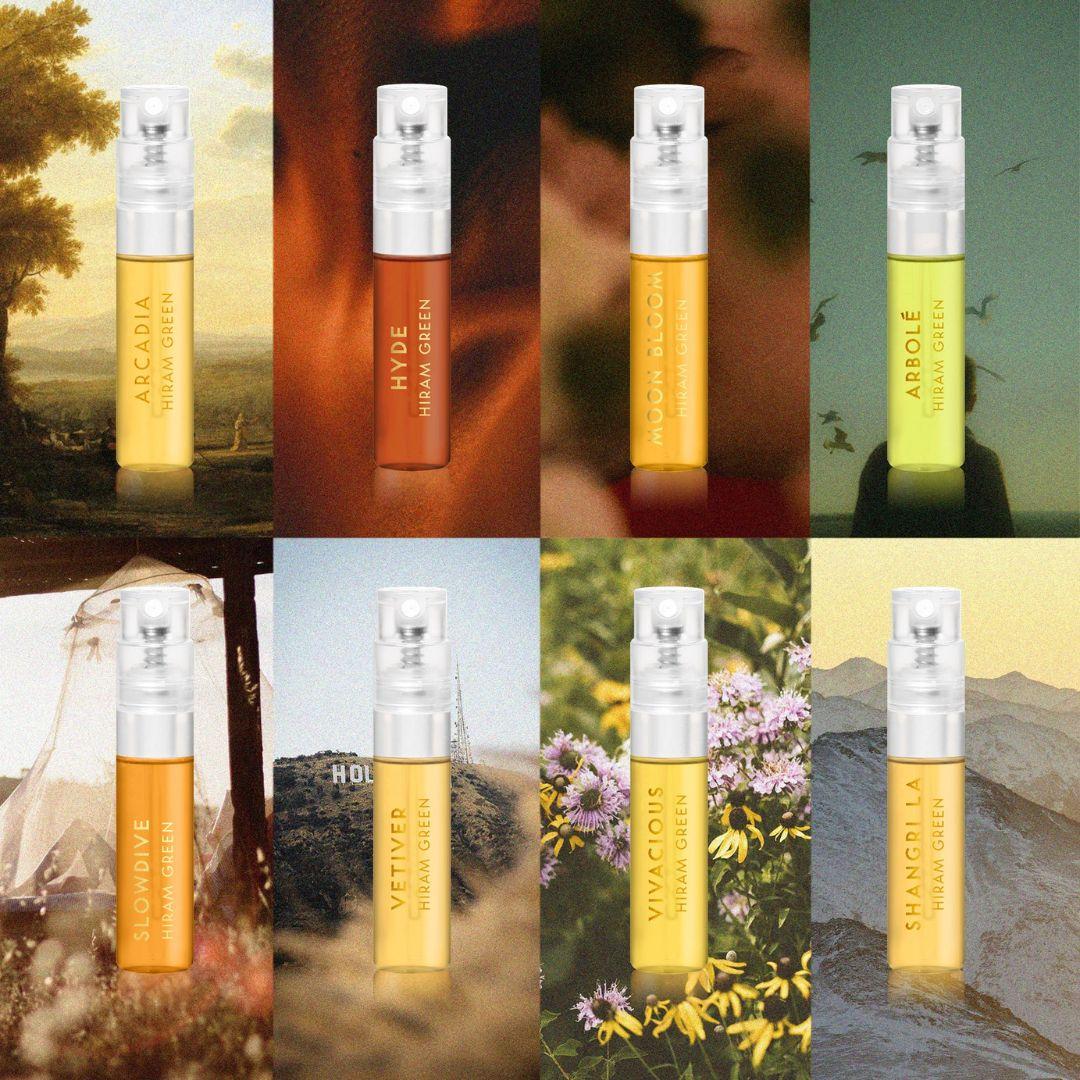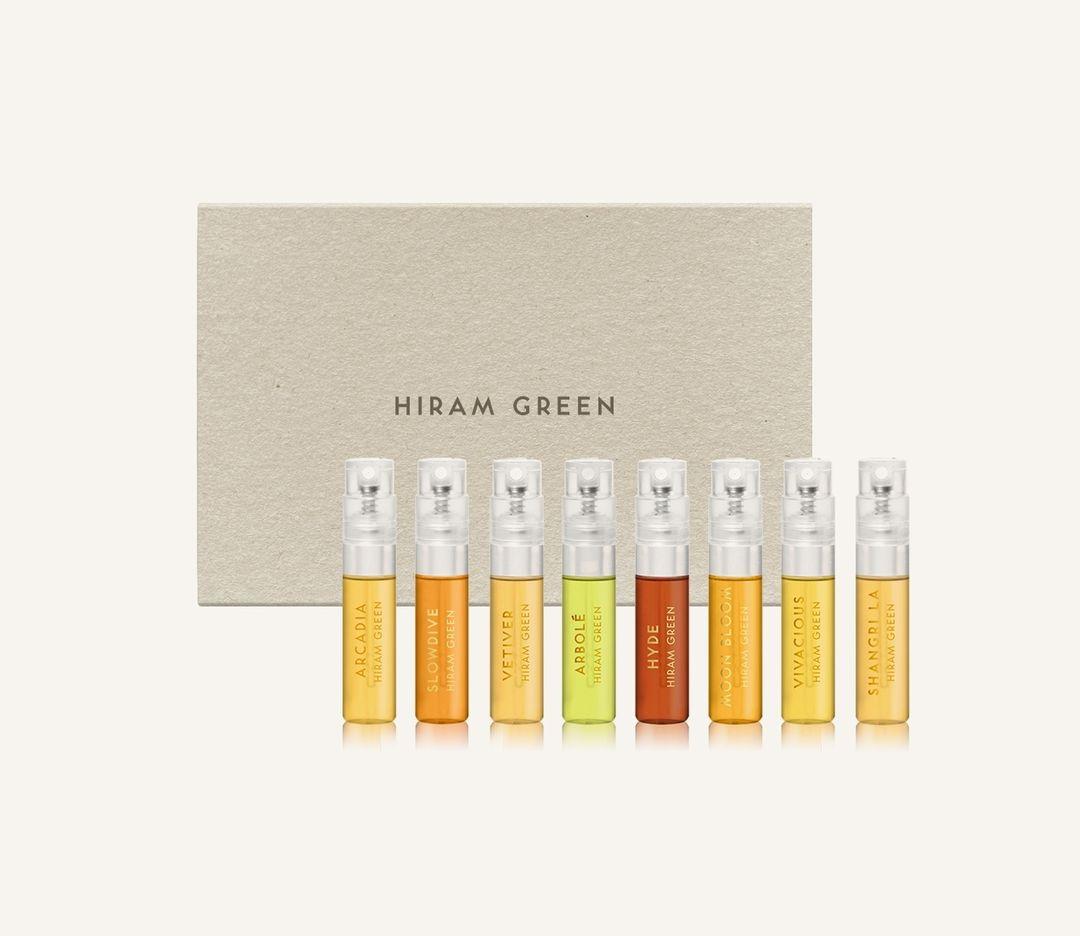 Daily worldwide shipping

Free shipping rates available

Free samples & gift wrapping
Discovery set with 8 x 1 ml perfumes from the brand Hiram Green. Hiram Green is a Canadian perfumer who makes all-natural perfumes in his studio in Gouda. His creations are well received internationally for their longevity, which is not easy for all-natural perfumes. In 2019 Hyde won the Art & Olfaction Award (blind test by the jury!) in the Artisan perfumes category.
This set contains: Arbole, Arcadia, Hyde, Moon Bloom, Slowdive, Vivacious, Vetiver and Shangri La.
From his atelier in Gouda the Canadian perfumer Hiram Green develops and produces artisanal scents exclusively made with natural materials. Originally, he owned a perfume store in England himself, but when he found the love of his life, he moved to The Netherlands. From here, he continues his work with natural perfumes. He produces his own fragrances in small batches, created and packaged with great dedication and care. His creations are praised worldwide by fanatics. Take the powerful smoky leather perfume Hyde, that won the Golden Pear in the The Art & Olfaction Awards 2019 in the category Artisan perfumes.
Explore Hiram Green fragrances
Hiram Green - discovery set
Hiram Green
De service van jullie is uitmuntend. Alleen vind ik dat de Parfum Arbole van Hiram Green blijf niet lang zitten dat vond ik jammer. Vervloog snel weg.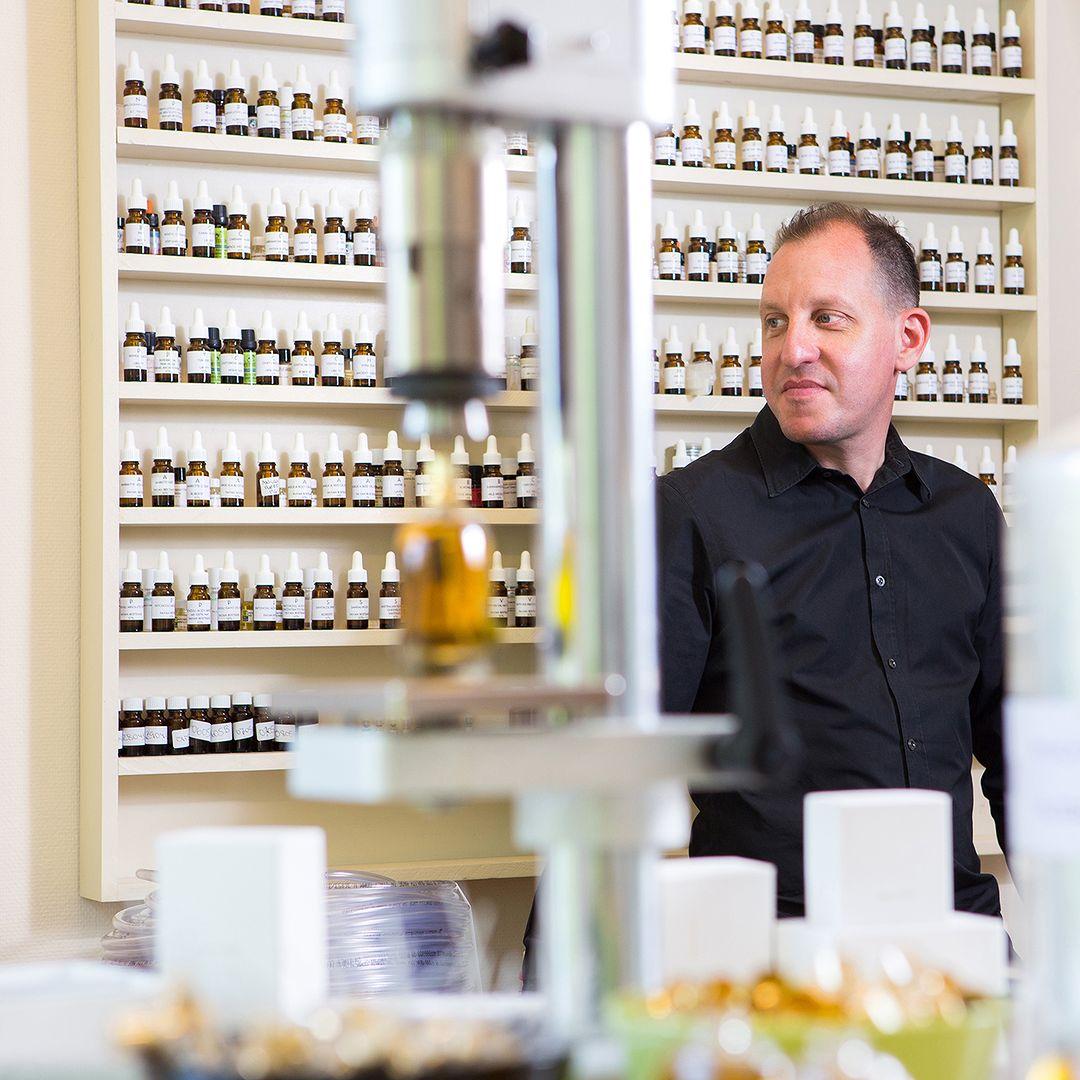 Hiram Green
The Canadian perfumer Hiram Green creates and produces artisanal fragrances made exclusively from natural ingredients. After his discovery that almost all perfumes include synthetic ingredients, it became Hiram's mission to solely create perfumes based on all-natural ingredients. He sources (sometimes extremely) precious natural ingredients from all over the world and makes his perfumes by hand. Hiram's perfumes are best described as intense, lush and expressive.