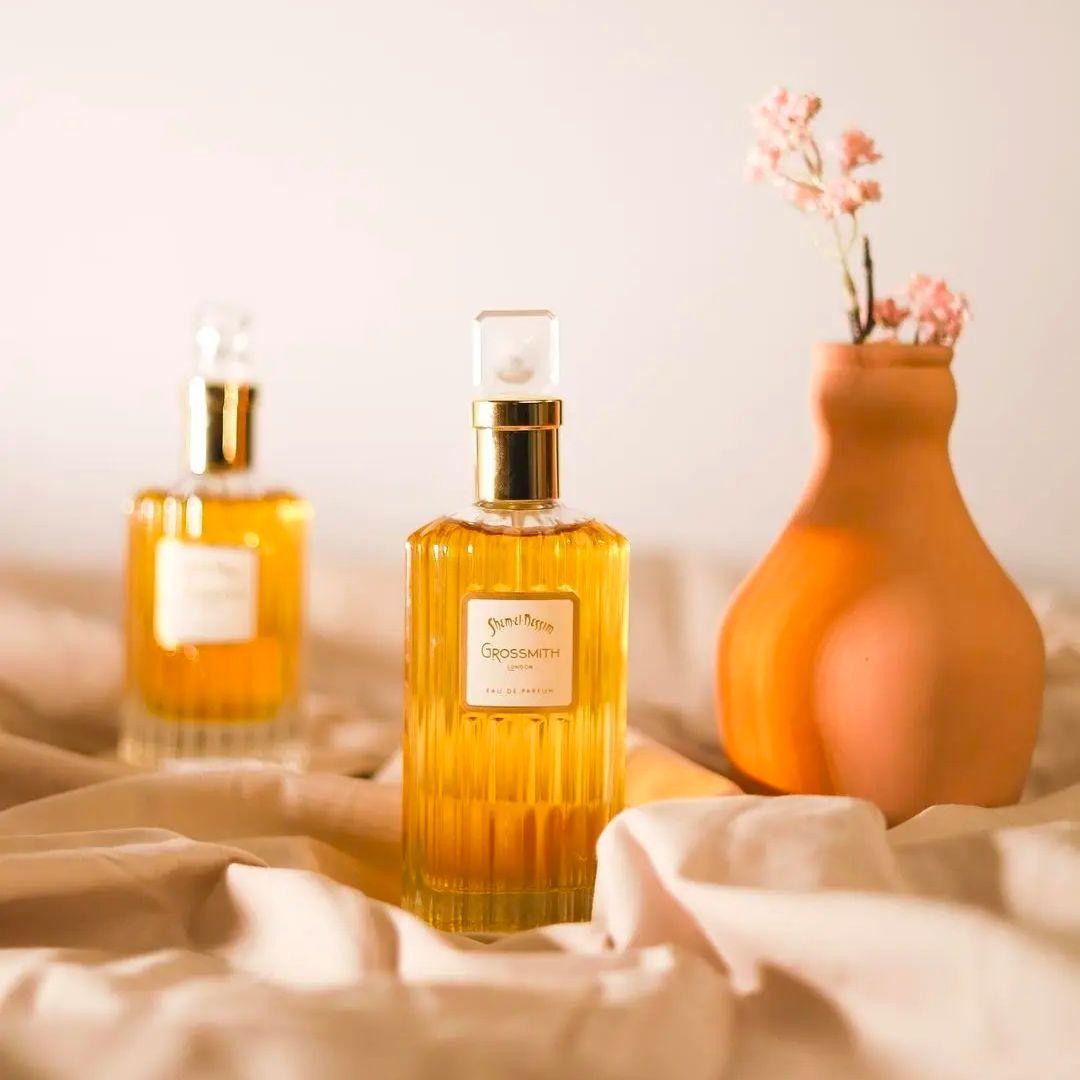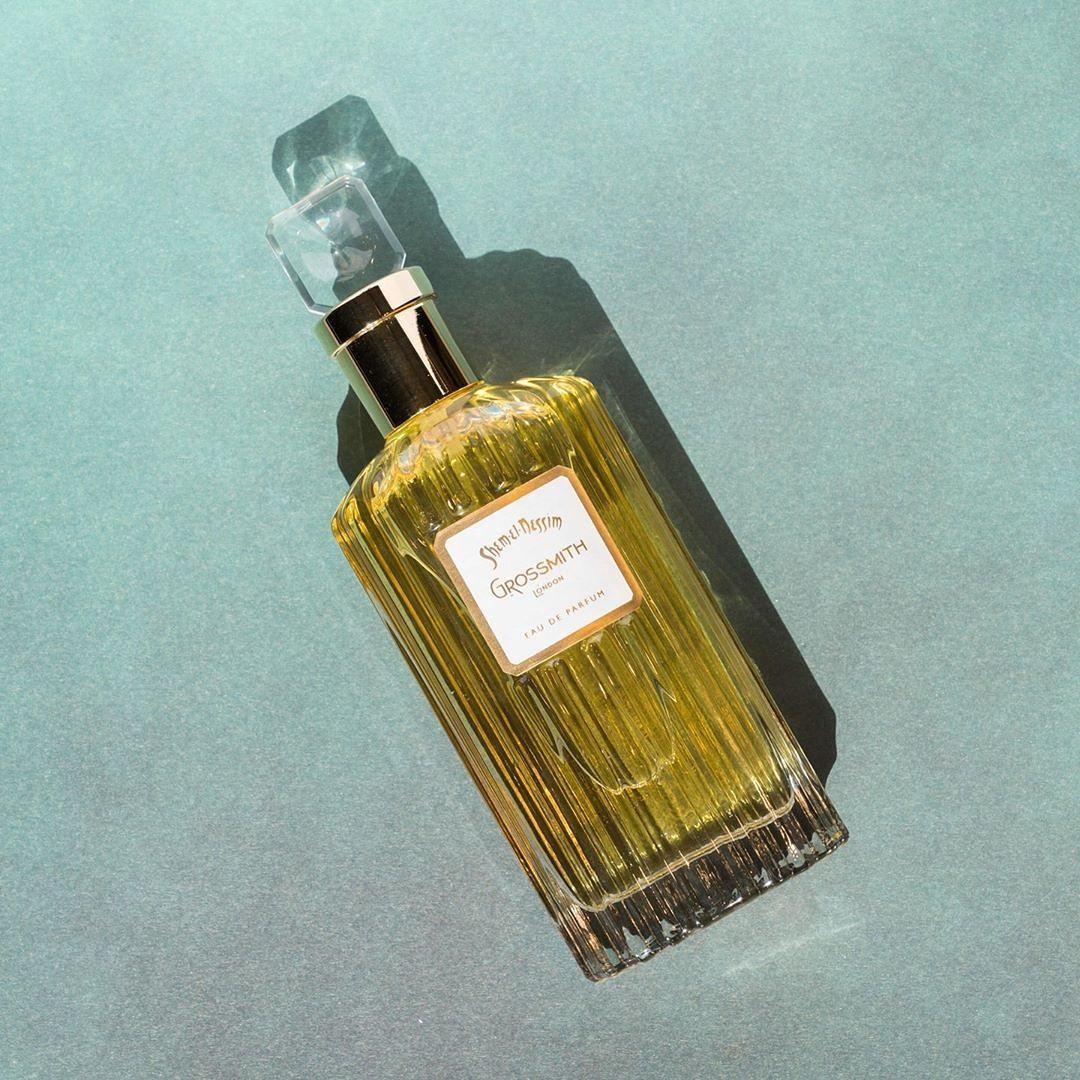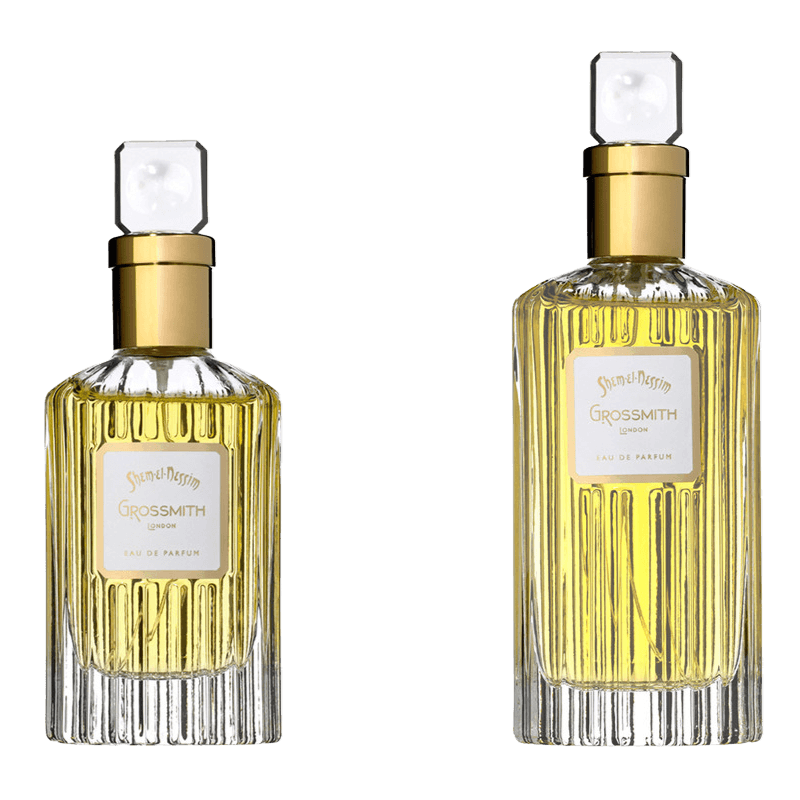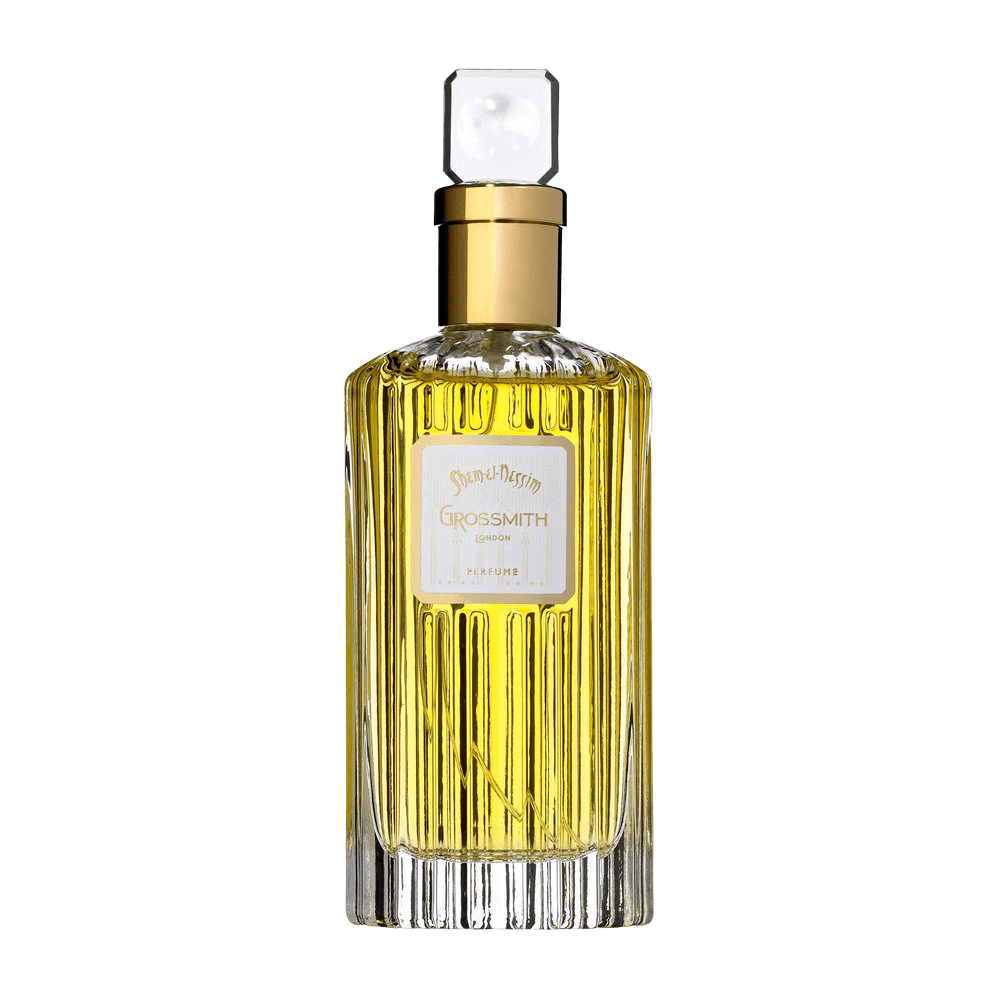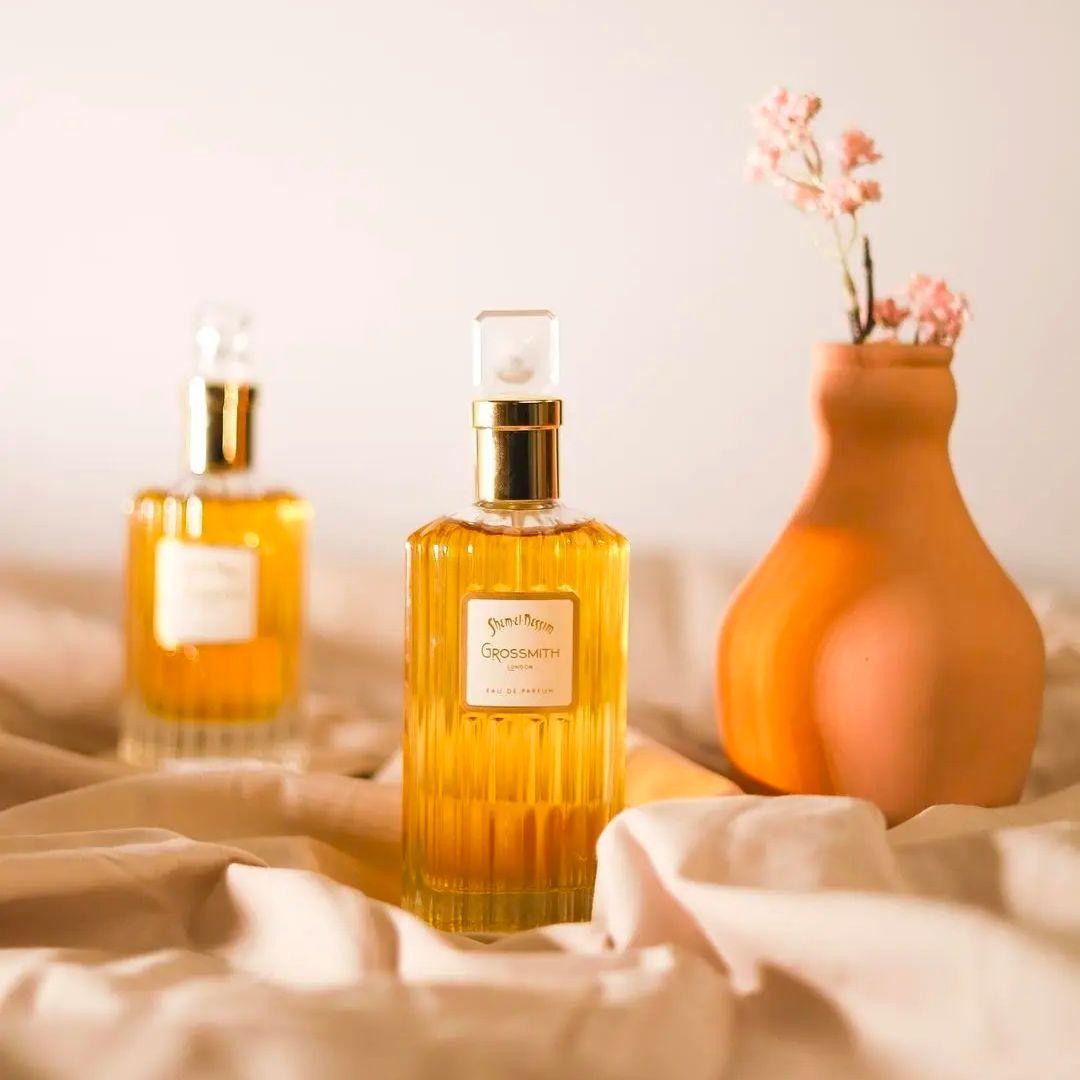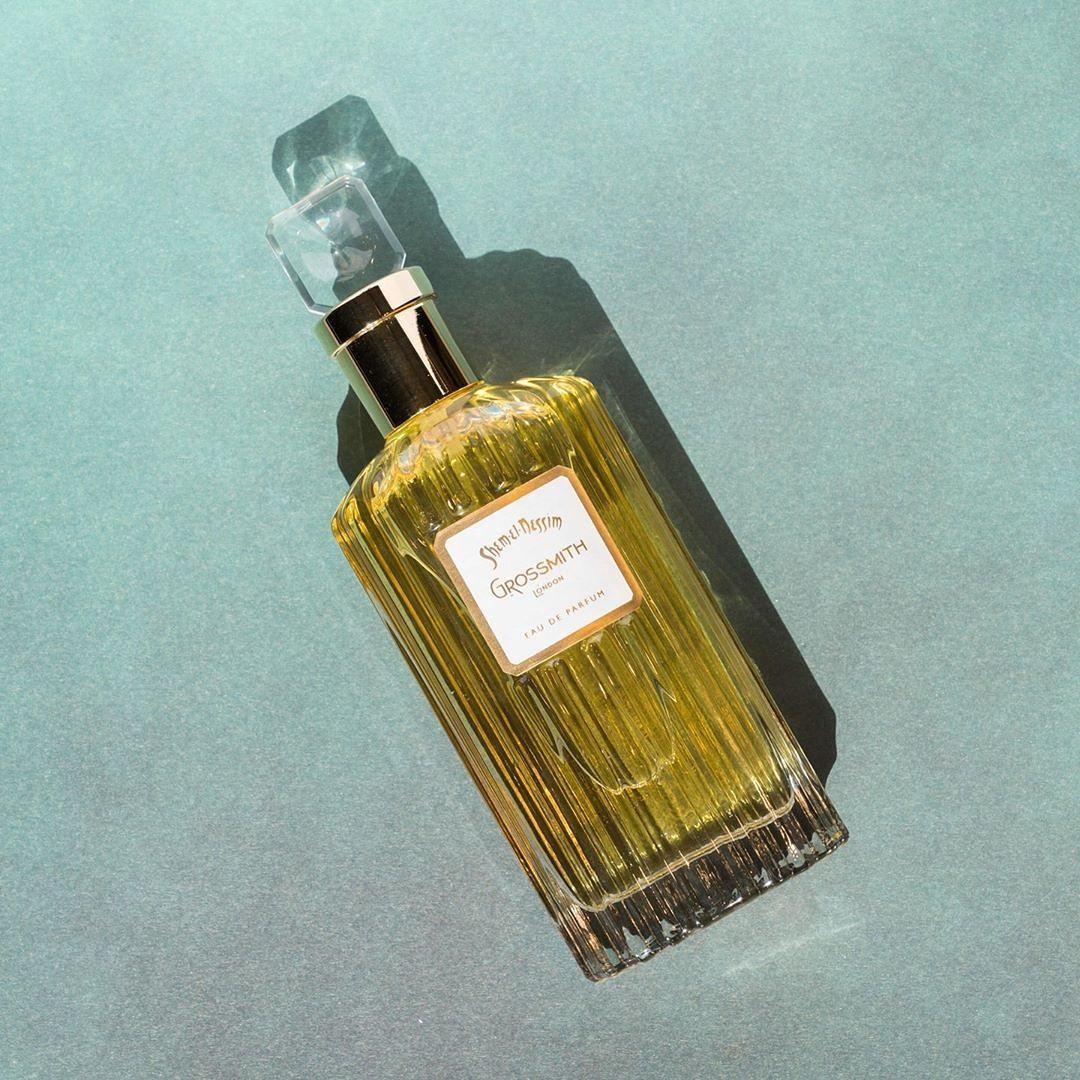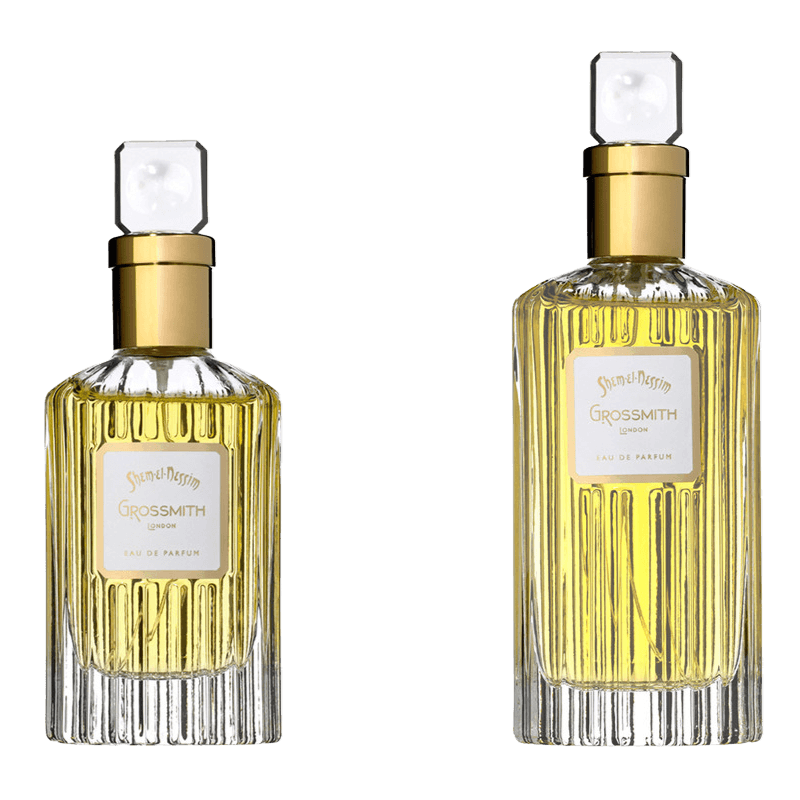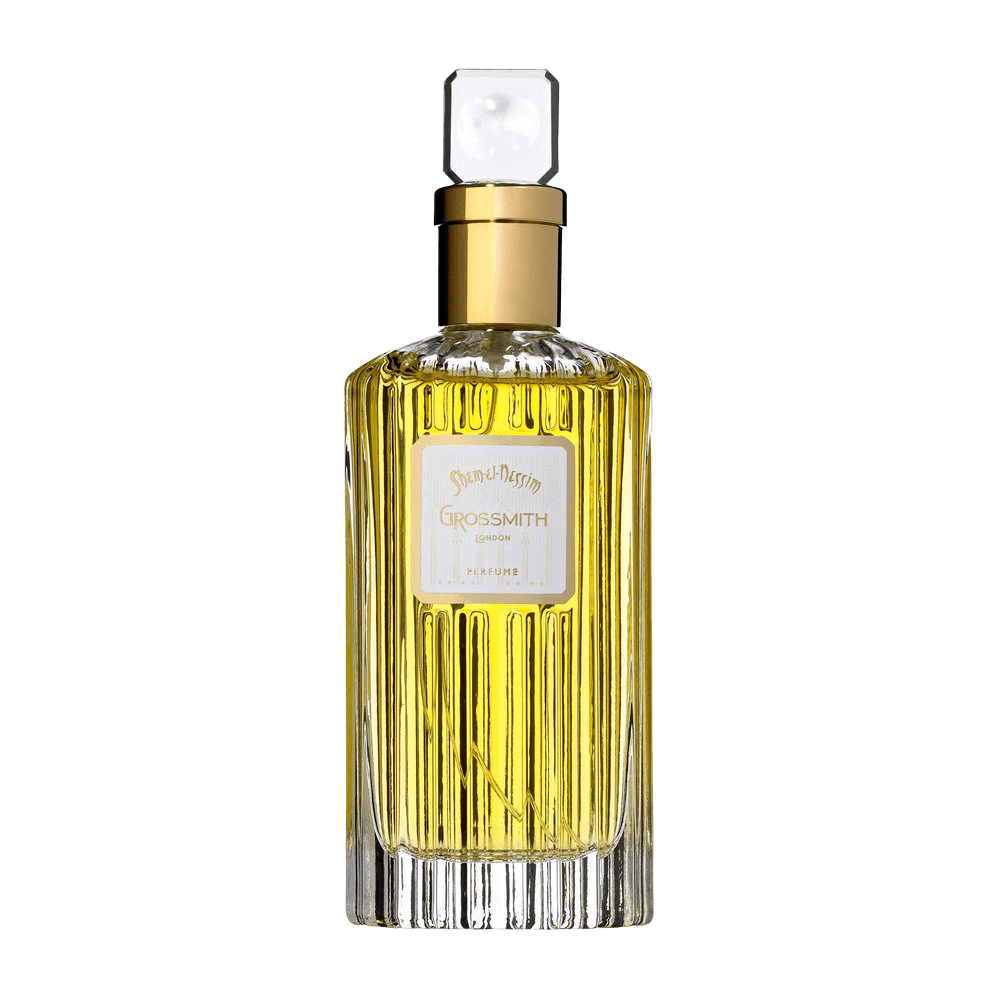 Grossmith
Shem-El-Nessim - eau de parfum
 € 265
Daily worldwide shipping

Free shipping rates available

Free samples & gift wrapping
Shem-El-Nessim, Arabic for 'smelling the breeze', is like an Arabic Spring Festival on the Nile's banks. Originally created in 1906, this rich, luxurious fragrance typifies the Edwardian era with its warm floral powdery character.
The top notes of Shem-el-Nessim create a vibrant and uplifting introduction with zesty bergamot and neroli. Florentine Iris, known for its rarity and expense is truly at the heart of this fragrance and creates a gracious floral bouquet, together with geranium, rose, ylang ylang and jasmine. At the base, musk intertwines with patchouli and nuances of cedarwood. Also, notes of creamy sandalwood, rich vanilla and heliotrope are combined to create a velvety smoothness, while vetiver adds a light earthy touch.
"It is such a beautifully golden scent, with such enormous plushness that it oozes sophistication, opulence, and elegance. Most of all, it feels romantic. Some admirers on Fragrantica talk about fairy princesses or Marie-Antoinette, so I'm not the only one to find a certain regalness to Shem-el-Nessim. Its opening certainly feels formal and extravagant. Plus, how is someone like me with my love for vintage L'Heure Bleue going to be immune to a brighter, sweeter version which eventually turns into creamy neroli vanilla mousse at the end." - Kafkaesque, perfume blogger
Musk, Neroli, Patchouli, Rose, Vanilla, Ylang ylang, Bergamot, Sandalwood, Cedarwood, Geranium, Heliotrope, Orris, Jasmine
Grossmith is one of Great Britain's oldest fragrance houses, founded in London in 1835. In 1940, the company had to close due to the war, but after second cousin Simon Brooke accidentally found the handwritten books containing the original formulas years later, he decided to revive the house. The three iconic fragrances (Hasu-no-Hana, Phul-Nana, Shem-el-Nessim) were adjusted slightly for the modern world. Apart from the classics, their modern fragrances are also greatly appreciated all over the world.
More in the Classic Collection by Grossmith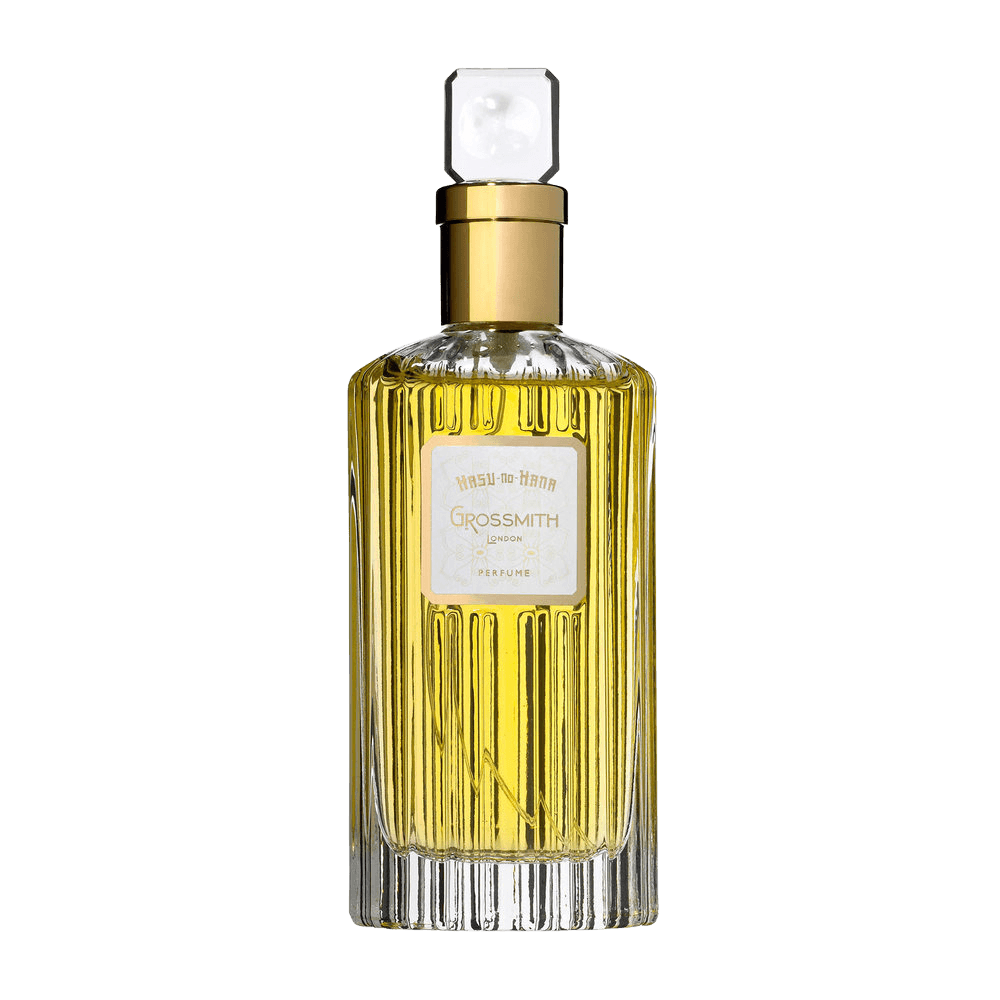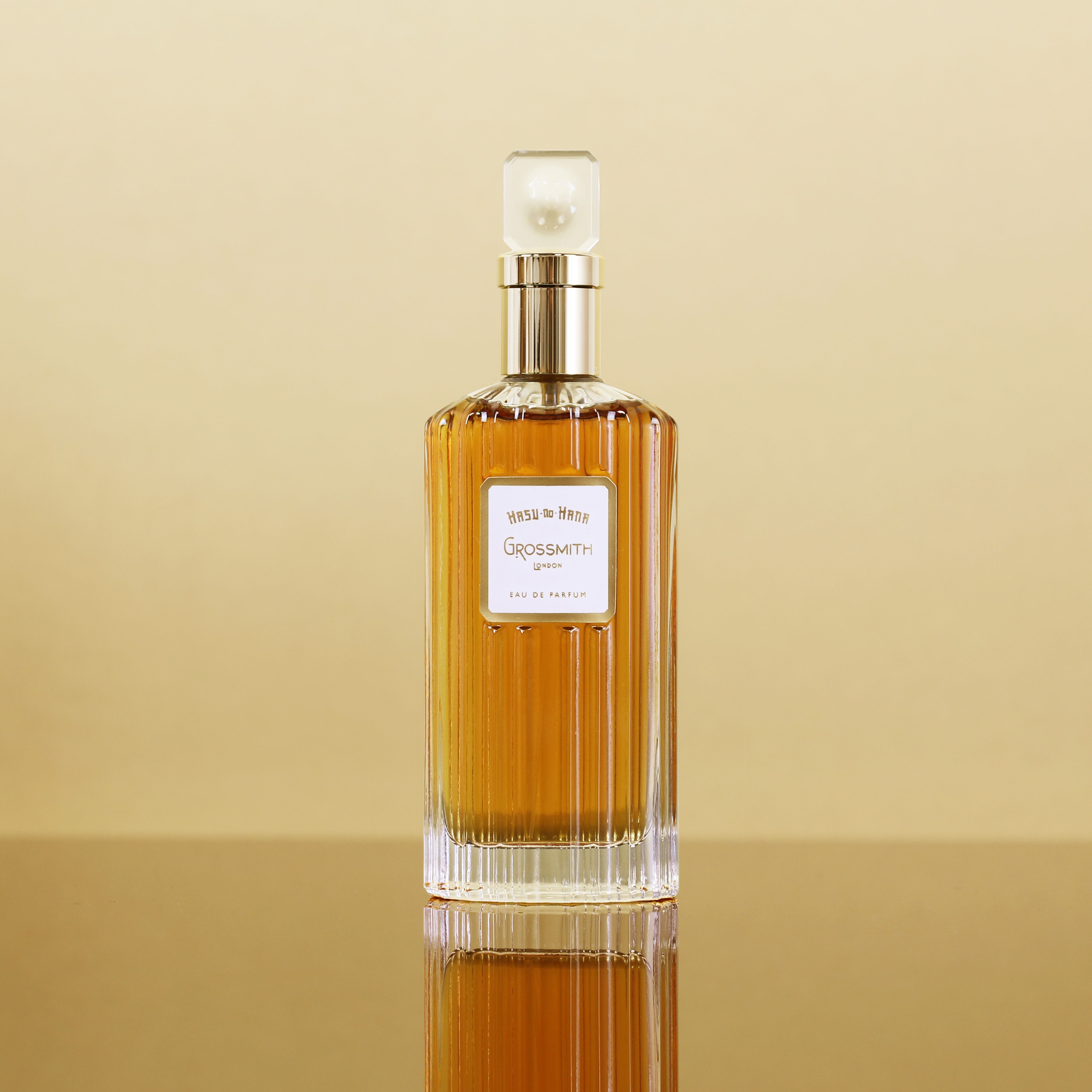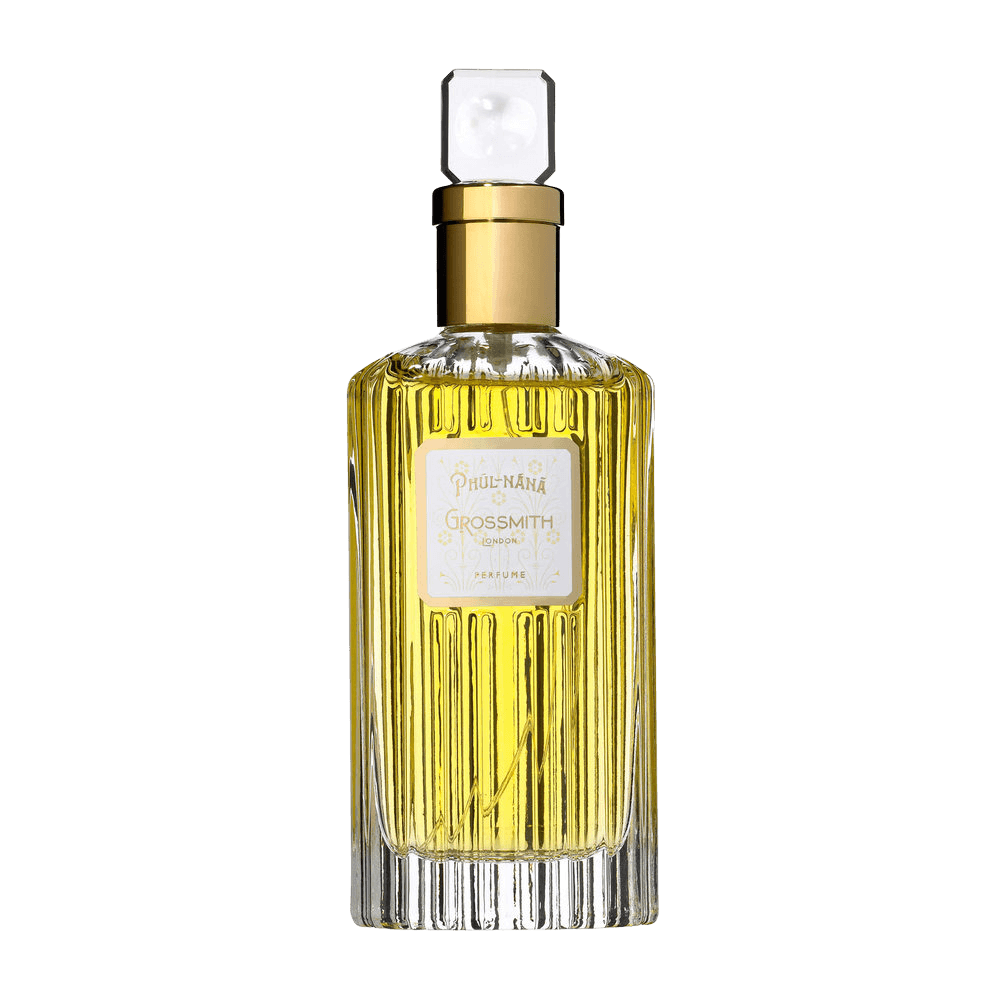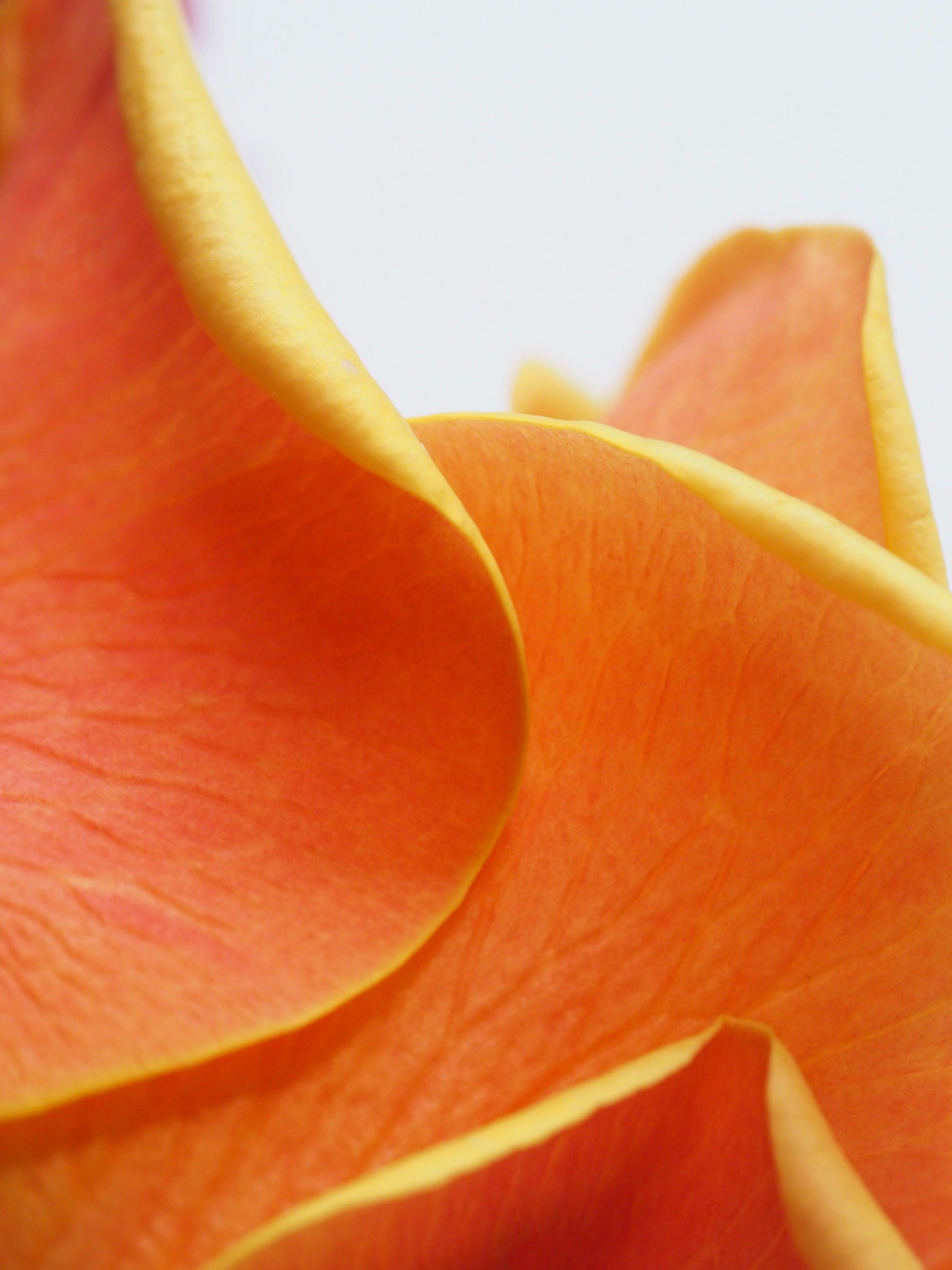 Fragrance family
Floral Amber
Sweet, warm, powdery… The Floral Amber is based on perfume notes such as amber, tonka bean, vanilla, resins, patchouli, and dressed up with flowers such as iris, tuberose and carnation for a spicy but delicate touch. The Floral Amber is formerly known as floriental or floral oriental.
Shem-El-Nessim - eau de parfum
1000 + 1 nacht
Deze geur doet me denken aan 1000 en 1 nacht.. mysterieus, mystiek, wierrook, musk, arabisch.. Ik blijf er aan ruiken. Echt heel poederig vind ik deze niet, maar er zit een poedertje in.. Ik hou van zwaar poederige geuren. Maar toch, deze staat nu bovenaan de lijst met favorieten. Nog heel even doorsparen ...
Heerlijke geur!
Lang getwijfeld, maar uiteindelijk toch besteld. De eerste indruk is wat zwaar, maar na een half uurtje komt de poederige en warme ervaring helemaal tot ontwikkeling.