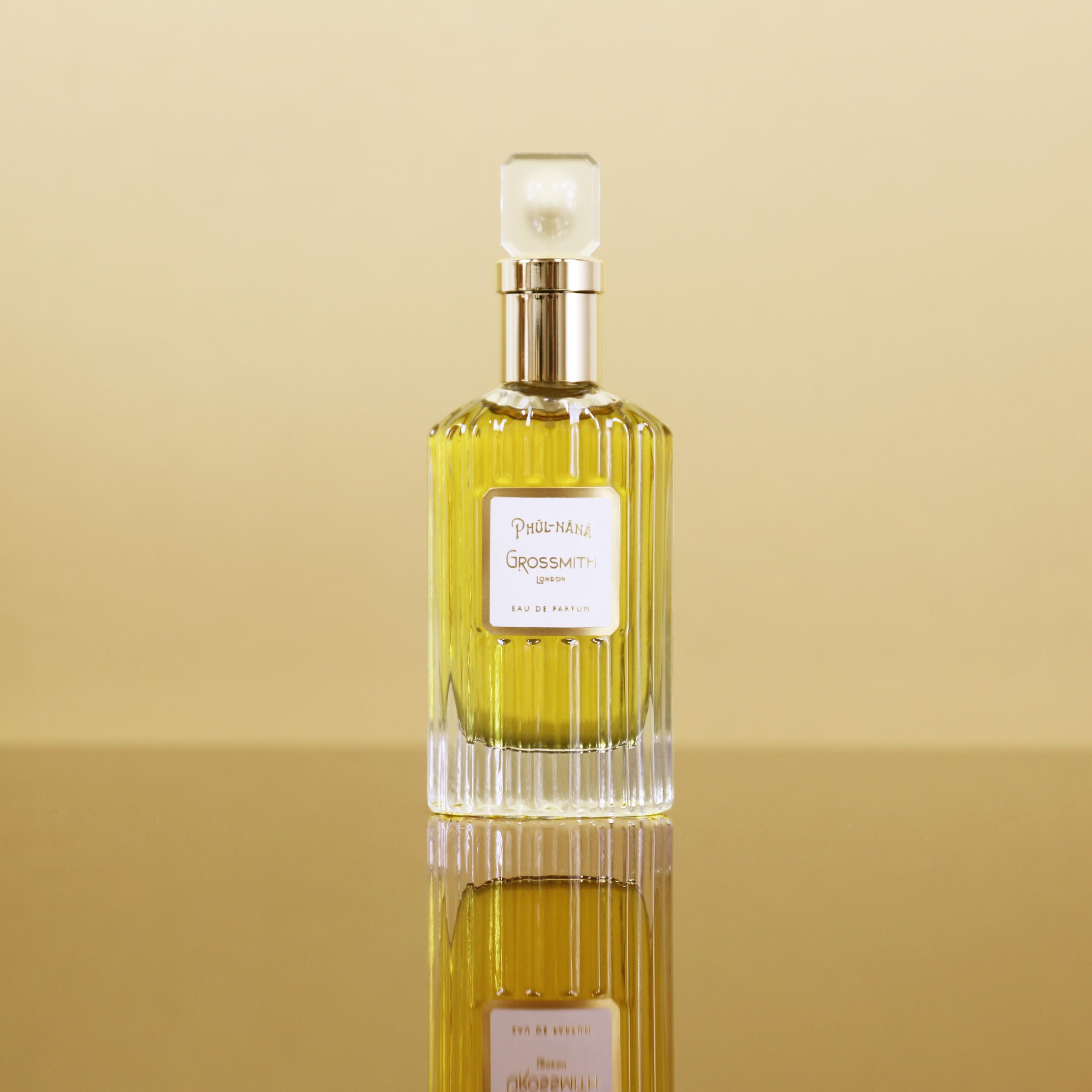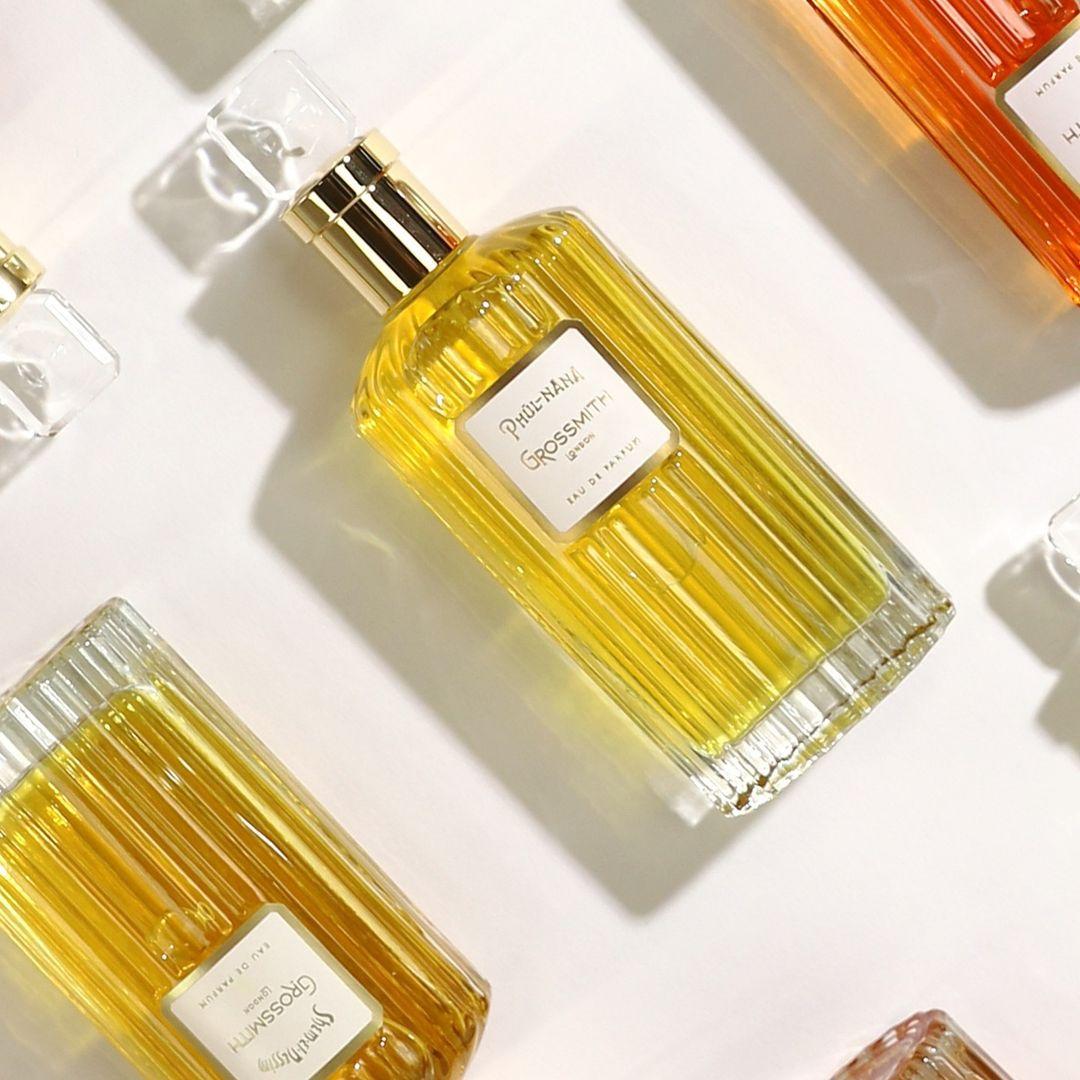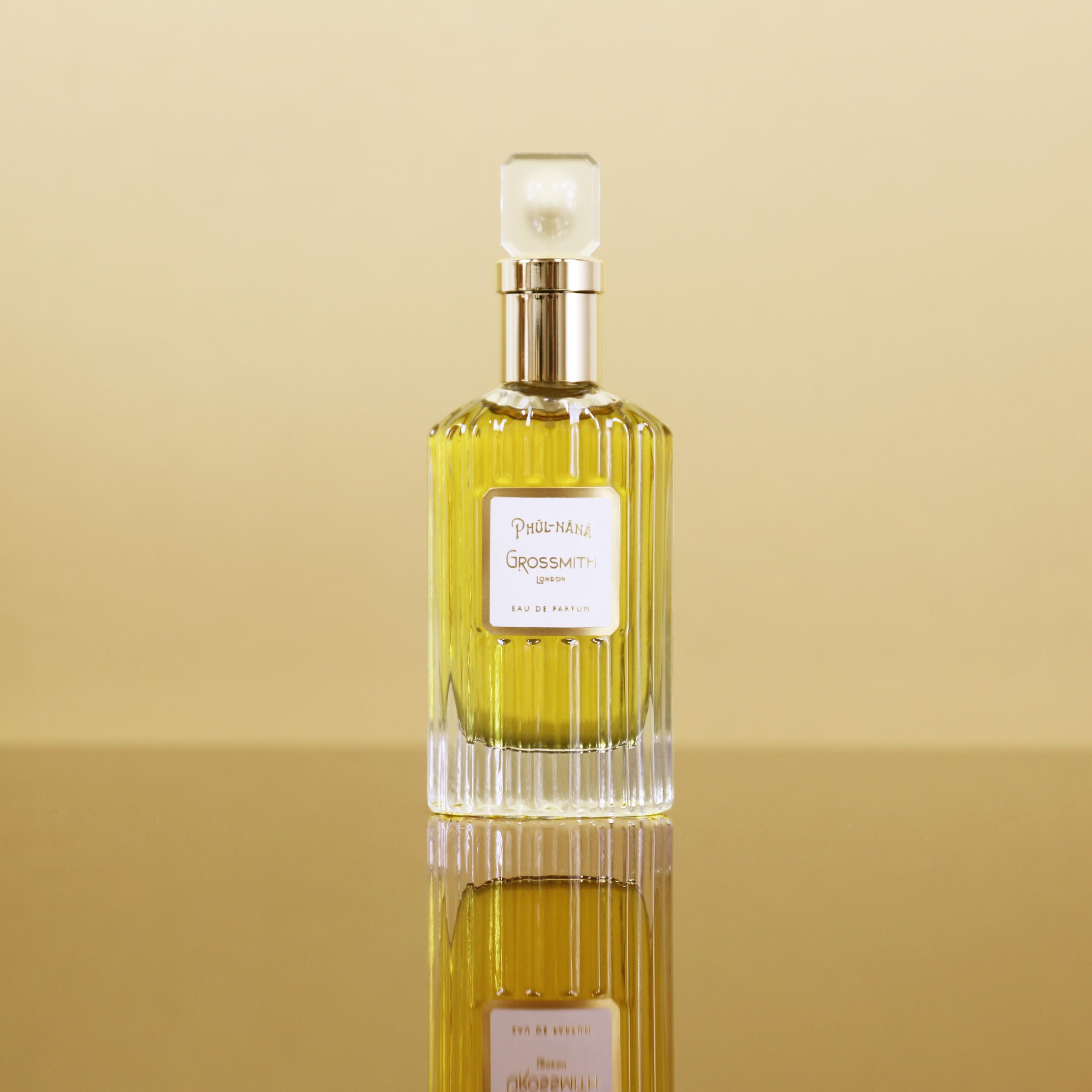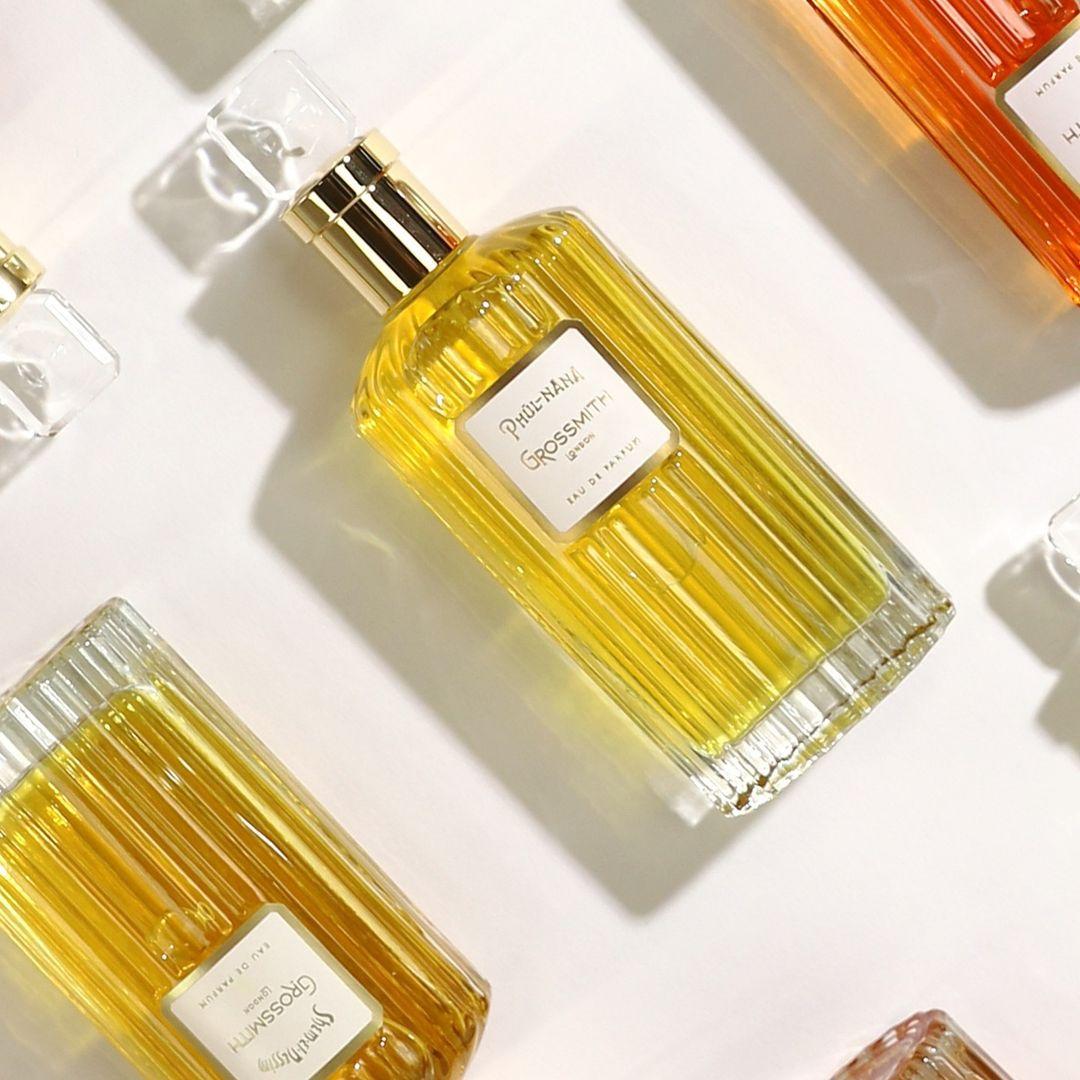 Daily worldwide shipping

Free shipping rates available

Free samples & gift wrapping
Phul-Nana, Hindi for lovely flower, is a fresh, sweet floral composition on an aromatic bed that is soft, warm and woody.
Originally created in 1891, this scent is a rare marriage of the herb garden with the flower garden, unusual in a feminine fragrance. It paved the way for the 'oriental' fragrances that were to follow.
Citaat uit de review over Phul-Nana op Perfume Shrine: "Hindi for lovely flower, takes on a more herbal/aromatic character, while still sweet floral and with a warm, cuddly base. The original came from 1891 accompanied with images of Indian princesses well ahead of Shalimar and its own abode of love. "From the Orient's wealth of fragrance the sweetest of all was captured and named Phul-Nana. It is wonderfully lasting and refreshing". The combination of hesperidic notes (rich bergamot, orange and the lightness of the neroli extract from bitter orange blossoms) allied to a rich, lush heart of intense white flowers (the decadent tuberose, the intensely heady jasmine-y bouquet as well as the rosiness that is aided to unfurl endless by the addition of patchouli leaves) leaves me with renewed admiration for the use of precious naturals: Anyone who has experienced the essences first hand can see how the thing is living, breathing and sighing its bosom like a woman in love. The milky base (woody and vanillic with equal lashings of resinous dryness thanks to the opoponax) is indeed a nod to the oriental genre as defined by Shalimar and people who love the latter will find a drydown to swoon over."
Tonka beans, Tuberose, Vanilla, Ylang ylang, Bergamot, Sandalwood, Orange, Opoponax, Benzoin, Cedarwood, Geranium, Neroli, Patchouli
Grossmith is one of Great Britain's oldest fragrance houses, founded in London in 1835. In 1940, the company had to close due to the war, but after second cousin Simon Brooke accidentally found the handwritten books containing the original formulas years later, he decided to revive the house. The three iconic fragrances (Hasu-no-Hana, Phul-Nana, Shem-el-Nessim) were adjusted slightly for the modern world. Apart from the classics, their modern fragrances are also greatly appreciated all over the world.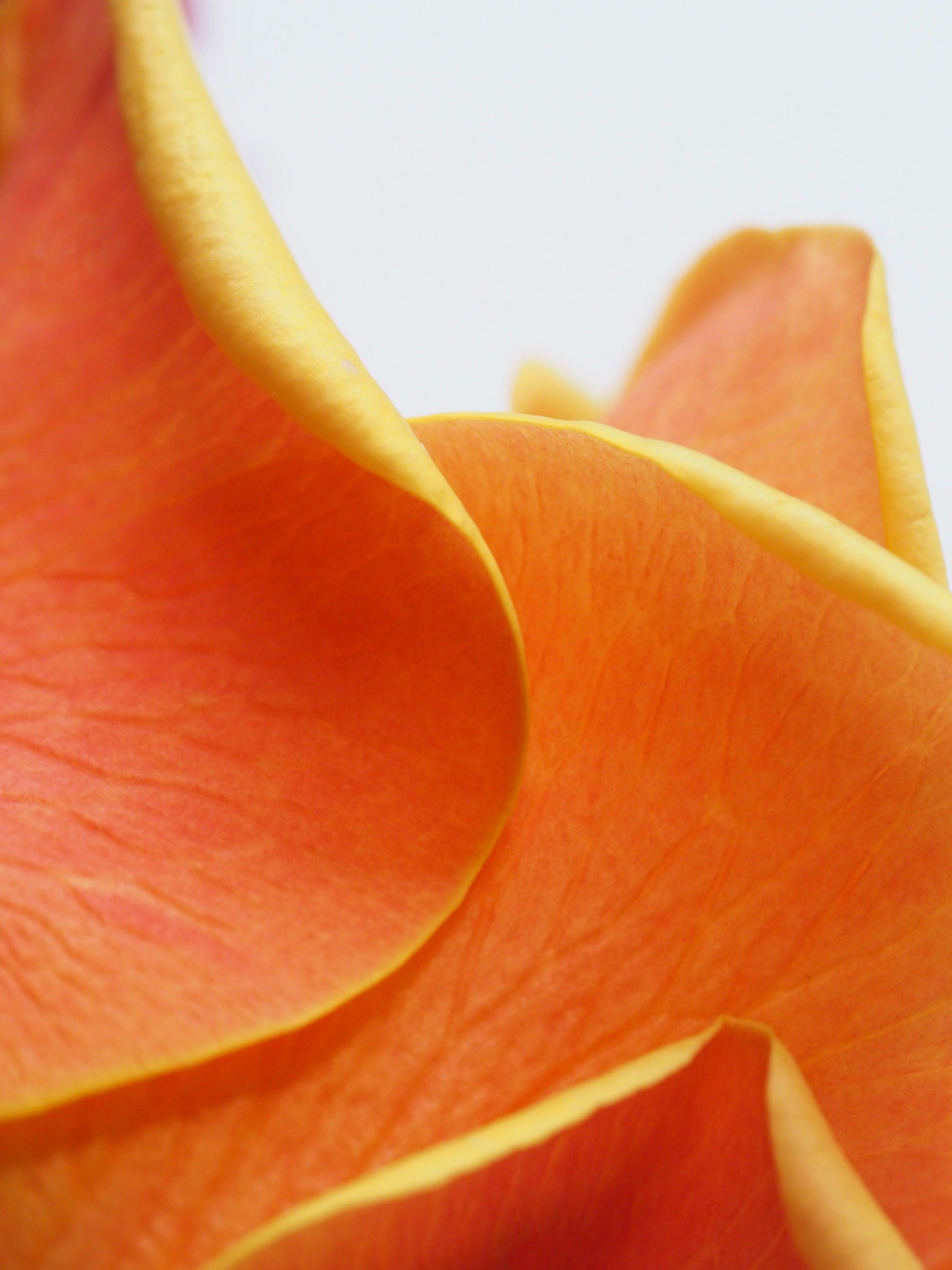 Fragrance family
Floral Amber
Sweet, warm, powdery… The Floral Amber is based on perfume notes such as amber, tonka bean, vanilla, resins, patchouli, and dressed up with flowers such as iris, tuberose and carnation for a spicy but delicate touch. The Floral Amber is formerly known as floriental or floral oriental.
Phul-Nana - eau de parfum
Phul Nana, a true marvel
Phul Nana flies away on surprising oriental notes of sweetness and richness, faceted with neroli, pricked with suave, citrusy notes. Because of its great finesse, Phul Nana is, for me, a true marvel of Haute Parfumerie. Although I have never been a big fan of the orange blossom scent, this fragrance seduces me because this ingredient evolves in filigree, in the most pleasant way possible, all in swirls that dance with jasmine, woody and green notes of powdery fresh geranium that give this composition an elegant and timeless trail. Excellent hold on the skin as well as on the clothes where the base notes, deliciously powdery, remain very present the next day. Thank you to the Perfume Lounge team for the small gift that accompanied my order which arrived from the Netherlands to France in just 2 days. Well done and MERCI !
Chris Barbaro - 2022-04-09
Facettenreicher Florientale
Frisch. Hell. Blumig. Süß. Aromatisch. Grün. Harzig. Pudrig. Balsamisch. Zu jeder Zeit des Duftverlaufs harmonisch und transparent. Universell tragbar. Schwebend. Stimmungshebend. Subtil erotisierend. Tantrisch. Bewertung: Duft 9 / Sillage 8 / Haltbarkeit 8 / Flakon 8 (von jeweils 10)
Phul-Nana
De beide omschrijvingen hier op de website typeren Phul-Nana heel goed. Voor mij is ze een warme, sensuele en ook eigenzinnig geur. Tegelijk heel natuurlijk, en bijzonder in haar combinatie van fris zoet kruidig balsemachtig warm. Een perfecte balans in alles. Een lange duurzaamheid en een sillage die niet overheerst maar je gedurende dag blijft verrassen. Voor mij is alles perfect afgestemd. Dank jullie wel voor het prachtige miniatuurflesje Floral Veil, wat een enorme verrassing! Ze doet me denken aan een warme lentedag.
VENIJN
Deze draag ik, als ik niet zo`n lieve bui heb .