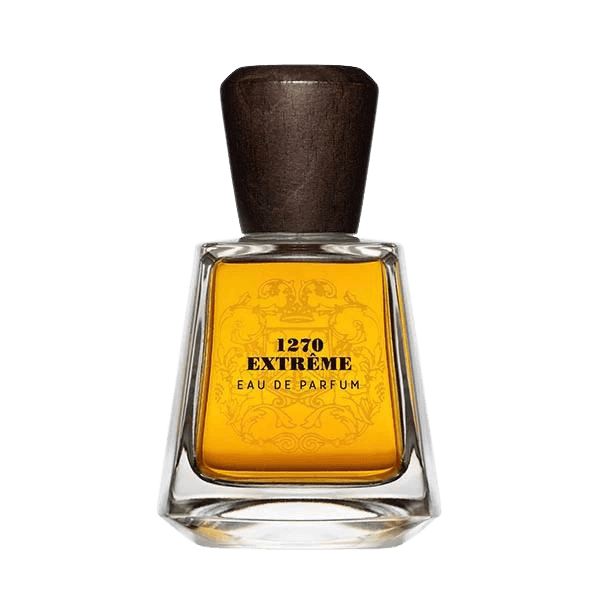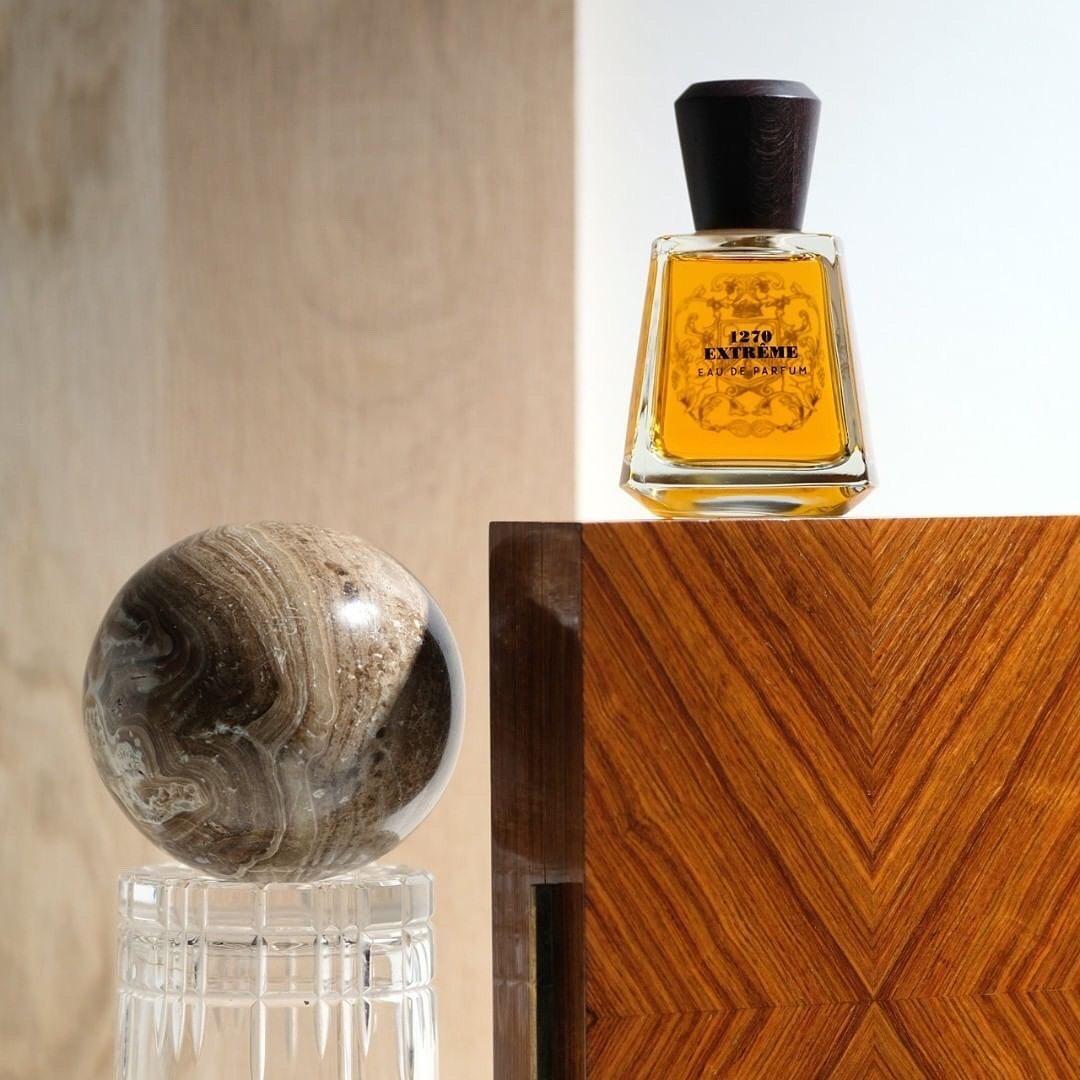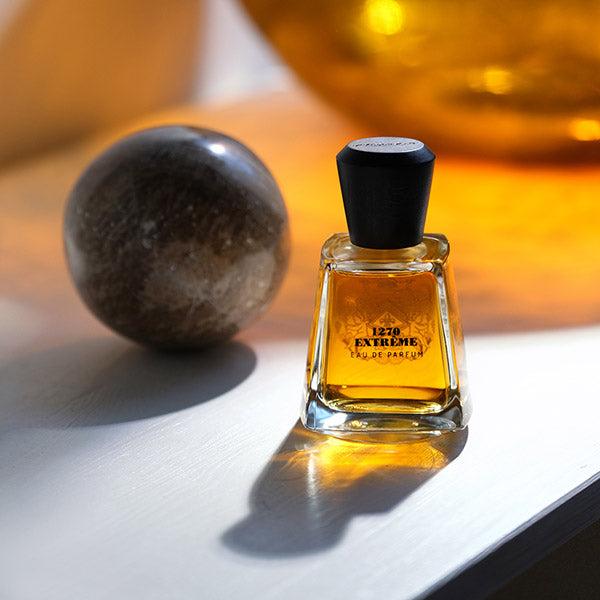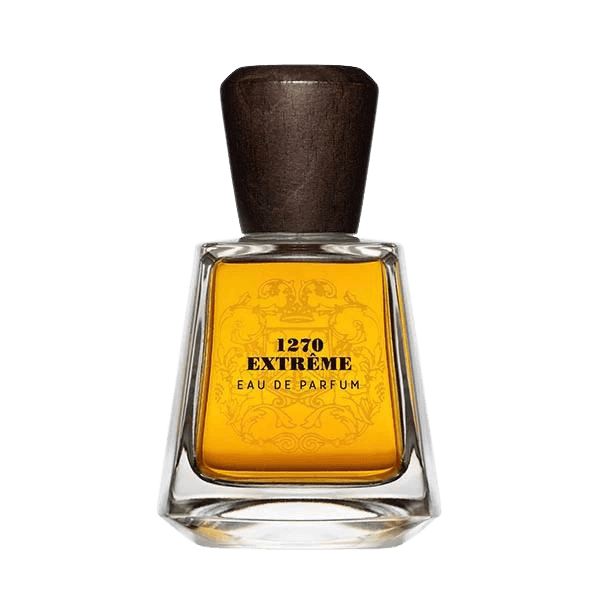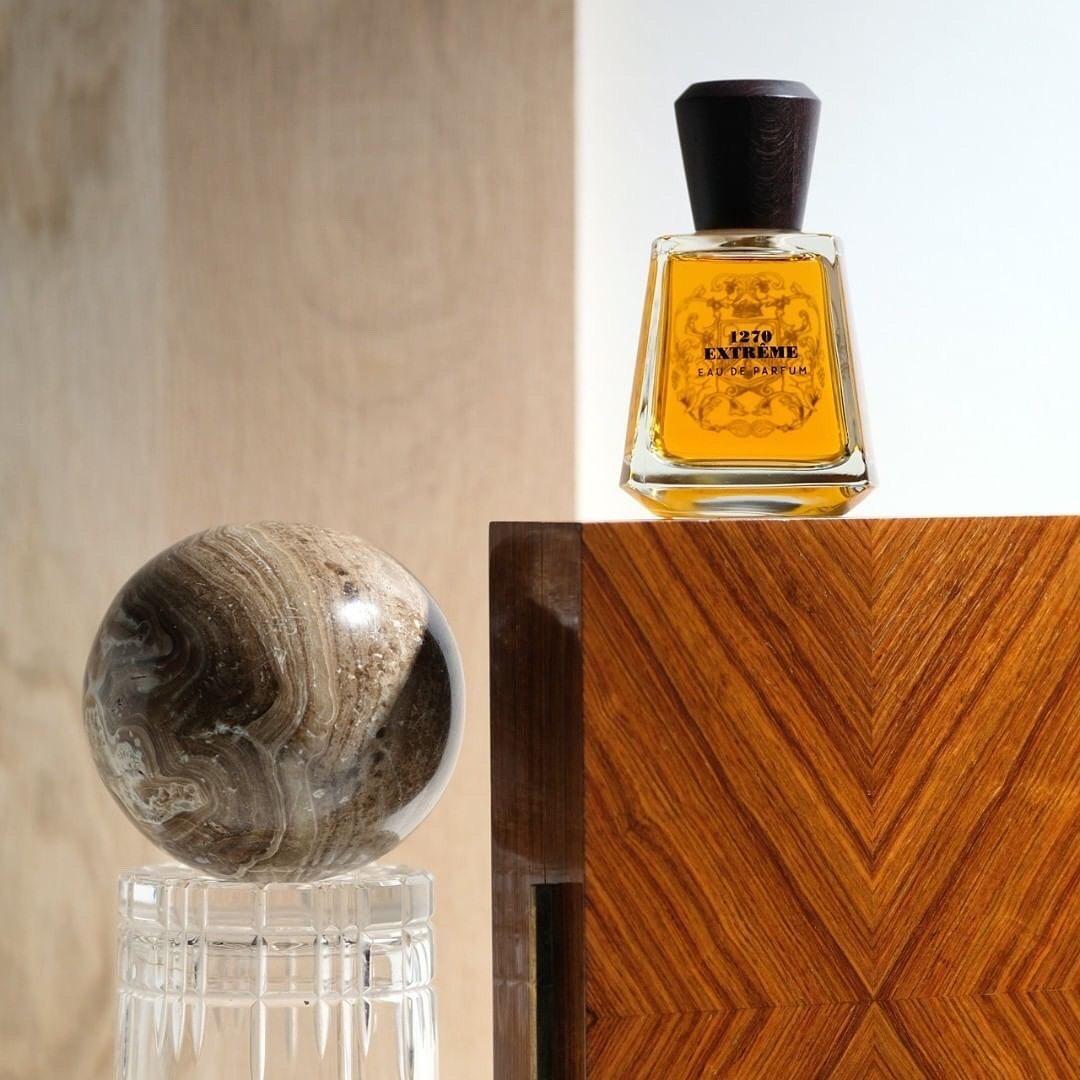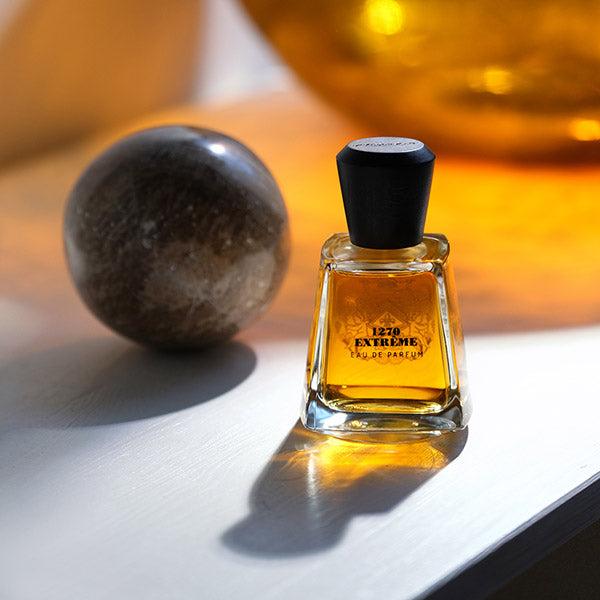 Frapin
1270 extreme - eau de parfum
 € 155
Daily worldwide shipping

Free shipping rates available

Free samples & gift wrapping
Seductive and dark eau de parfum; 1270 EXTRÊME from Frapin is a more mature version of the cheerful, spicy 1270. 1270 EXTRÊME takes us deeper into the world of luxury. With an opulent creaminess and strong character through the notes of pineapple, vanilla, and honey. Perfected by precious woods and an exquisite oriental tonka bean together with praline. The perfume is silky smooth to the extreme and, like the original, has a wonderful balance between sweet and dark.
On the skin, 1270 EXTREME becomes buttery soft with a seductive boozy depth. Although the name suggests an extrait de parfum, this fragrance as an eau de parfum is already a powerful fragrance experience.
1270 is the year that the famous Frapin family settled in the Charente region in France and thus the brand refers back to its rich history.
Vanilla, Bergamot, Guaiac wood, Elemi, Pineapple, Apple, Cedarwood, Jasmine, Patchouli, Rose, Tonka beans
Frapin is a cognac house that also has a fragrance line. The Frapin family has been based at the Château de Fontpinot, in the heart of the Grande Champagne region, since 1270. Their cognacs and fragrances are a beautiful reflection of French cultural sophistication. The inspiration of the perfumes lies in the richness of taste, colors and scents of cognacs. The perfumes all exude an air of luxury, which is what one expects from a cognac house! They transport the wearer to a sense of beauty, celebration and seduction.
Also discover 1270 Eau de Parfum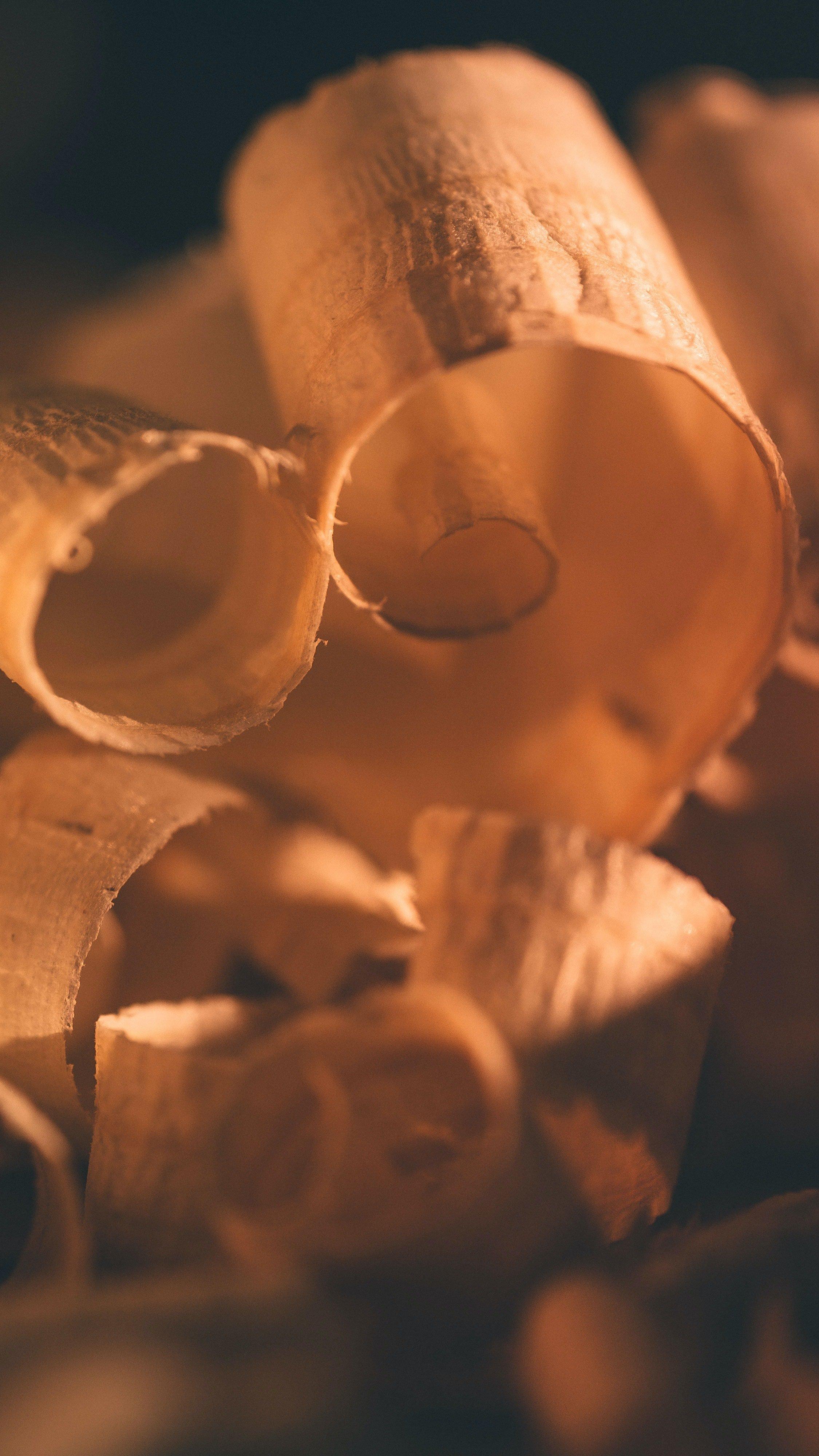 Fragrance family
Woody
Woody fragrances are full of character and indeed very woodsy. They can be warm, soothing and creamy, but also dry and spicy. Key ingredients are cedar wood, patchouli, sandalwood and/or vetiver. Oudh (agarwood), Palo Santo and guaiac wood have also joined the perfumer's palet, just like the fantastic synthetics such as Javanol or Iso-E-Super.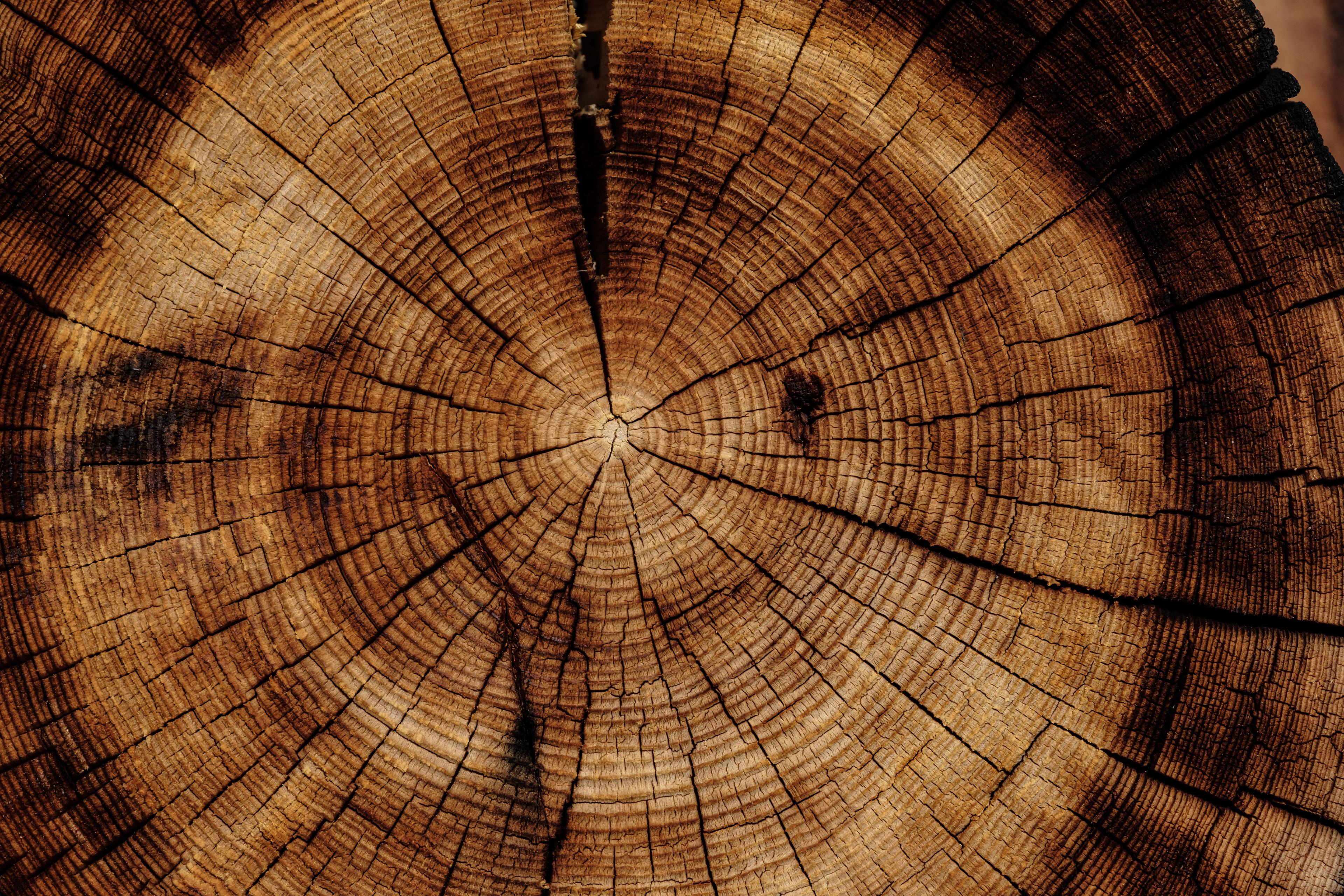 Jerome Epinette
Jérôme Epinette is a senior perfumer at Robertet Fragrances in New York. He began his career in 2003 and has an extensive list of niche perfumes to his name, like Byredo, Atelier Cologne, Vilhelm and Olfactive Studio. He is known for his short and simple formulas that exude elegance and class. A man of the senses, Jérôme is also a talented cook and loves to blend different flavors with traditional French cuisine.