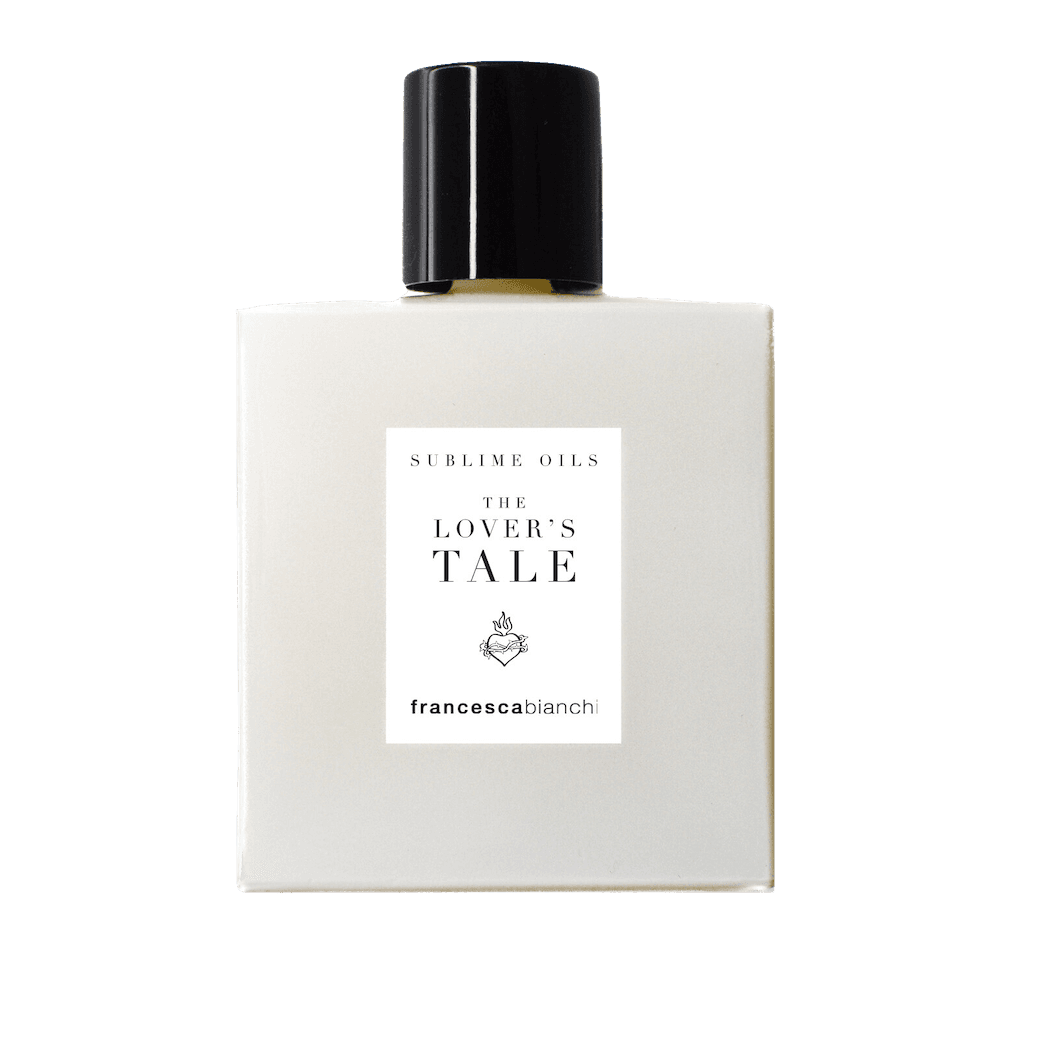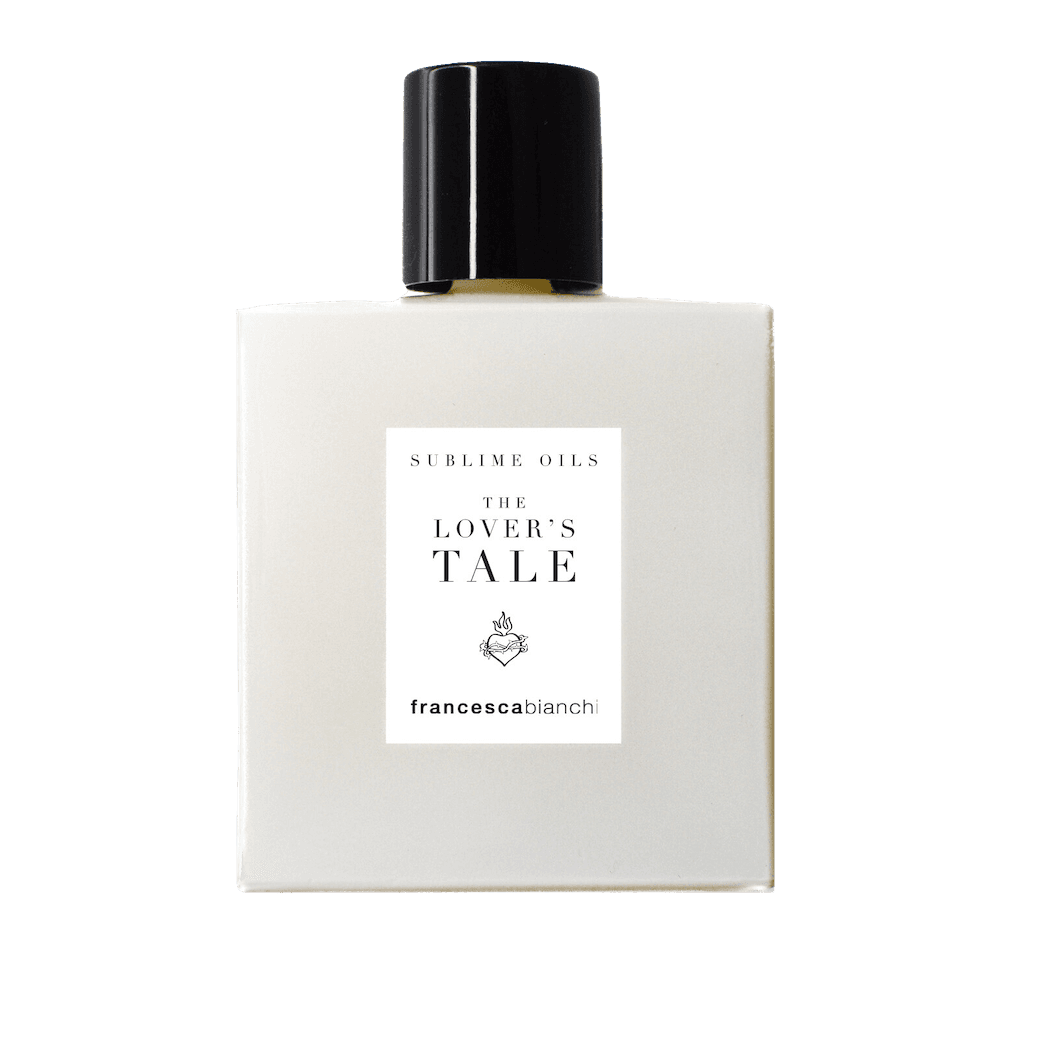 Daily worldwide shipping

Free shipping rates available

Free samples & gift wrapping
Silky, perfumed body oil with the full scent of Francesca Bianchi's The Lover's Tale. This body oil gives a silky skin feeling and a long-lasting fragrance experience. This oil can be used to perfume body, hair, and beard oil.
The Lover's Tale by Francesca Bianchi is the scent of desire, caught in a beautiful leather floral with a vintage vibe!
"This is a story of by-gone times about a secret encounter of lovers. It represents the contradictions between sense and sensibility, pruderie and passion. The lovers are full of desire but their education holds them back." – Francesca Bianchi.
Rose, Vetiver, Bergamot, Mimosa, Sandalwood, Peach, Honey, Castoreum, Heliotrope, Orris, Jasmine, Cistus labdanum, Leather
Francesca Bianchi's perfumes are sensual, intimate and provocative. "Made by Italian hands", a beautiful statement to describe this brand of Amsterdam-based and independent perfumer Francesca Bianchi. The Italian perfumer Francesca Bianchi started with her first creations in 2016. Luca Turin rated her Angel's Dust with 4 stars! At the age of 28, her fascination for essential oils started. This grew out to be a true passion which she converted into creating perfumes. We enjoy working together with this extremely passionate and crafty perfumer. With great pleasure we co-created Cuir Soyeux, a limited edition creation by Francesca, to celebrate our 10 year anniversary.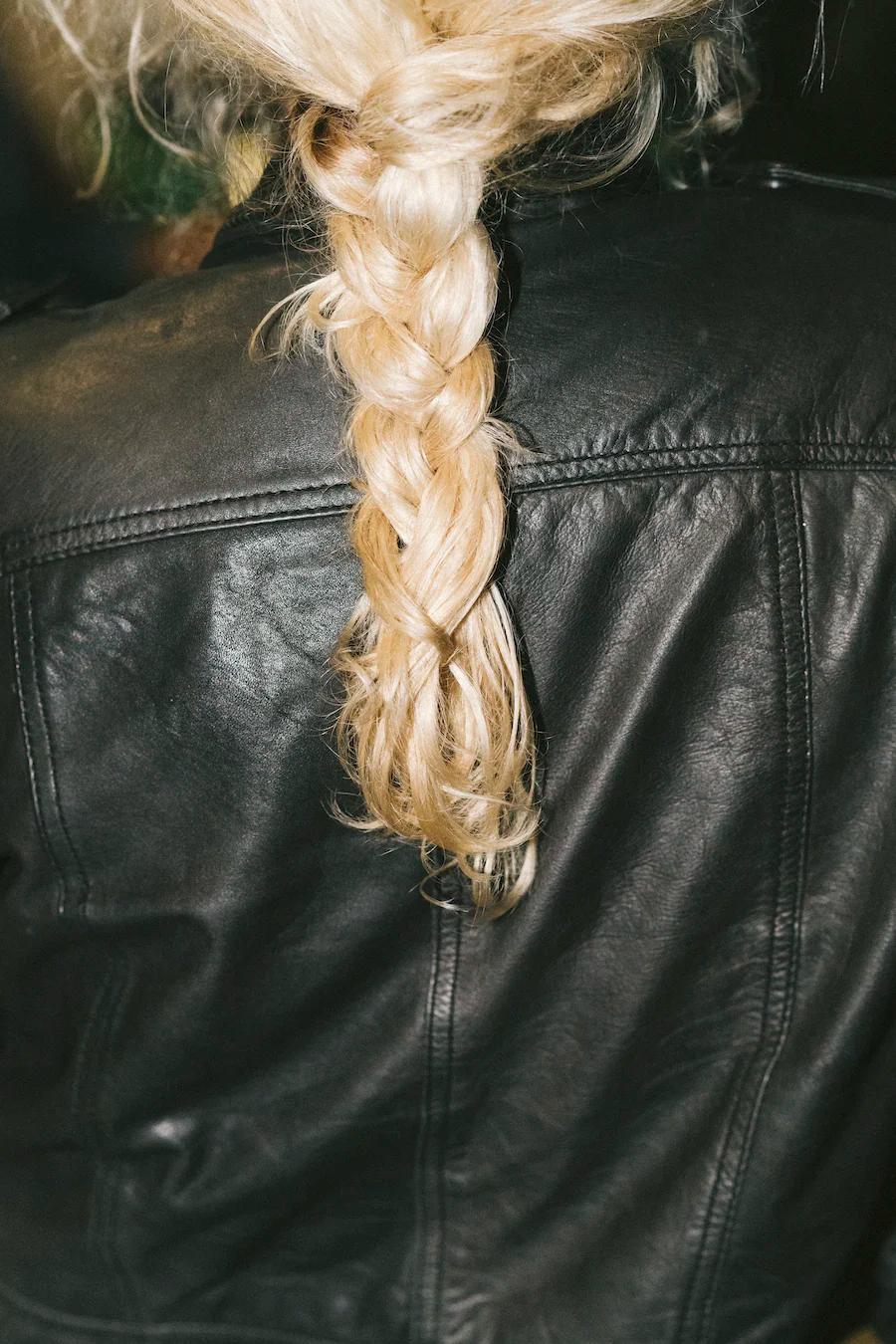 Fragrance family
Leather
Discover the multiple facets of leather in perfumes. Think of the smell of a leather jacket, a pair of suede shoes, the inside of a leather bag, or an old Chesterfield… Leather gives a luxurious, seductive and elegant touch to the fragrance. But it is also dark, robust and slightly animalic which makes this smell mysteriously tantalizing.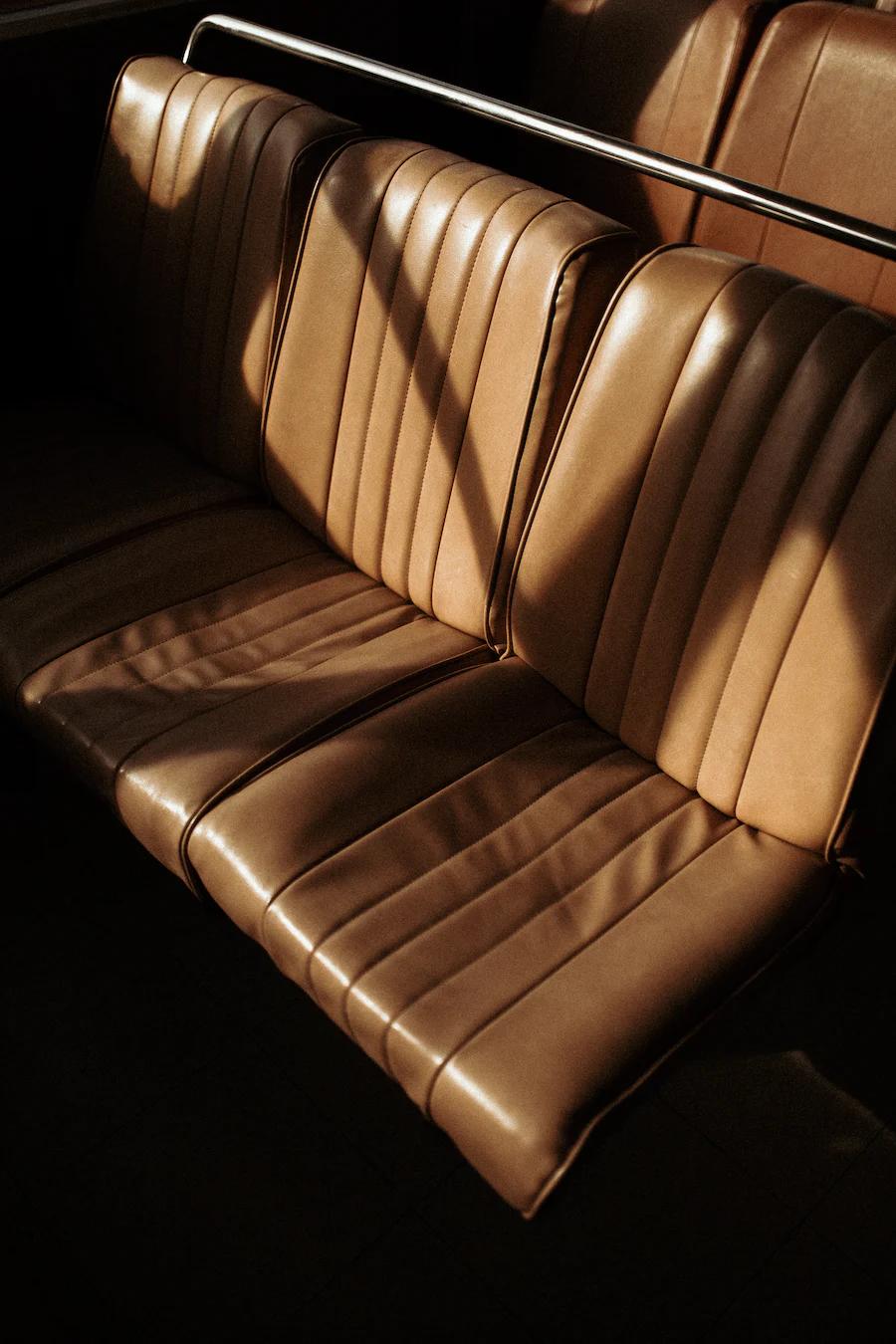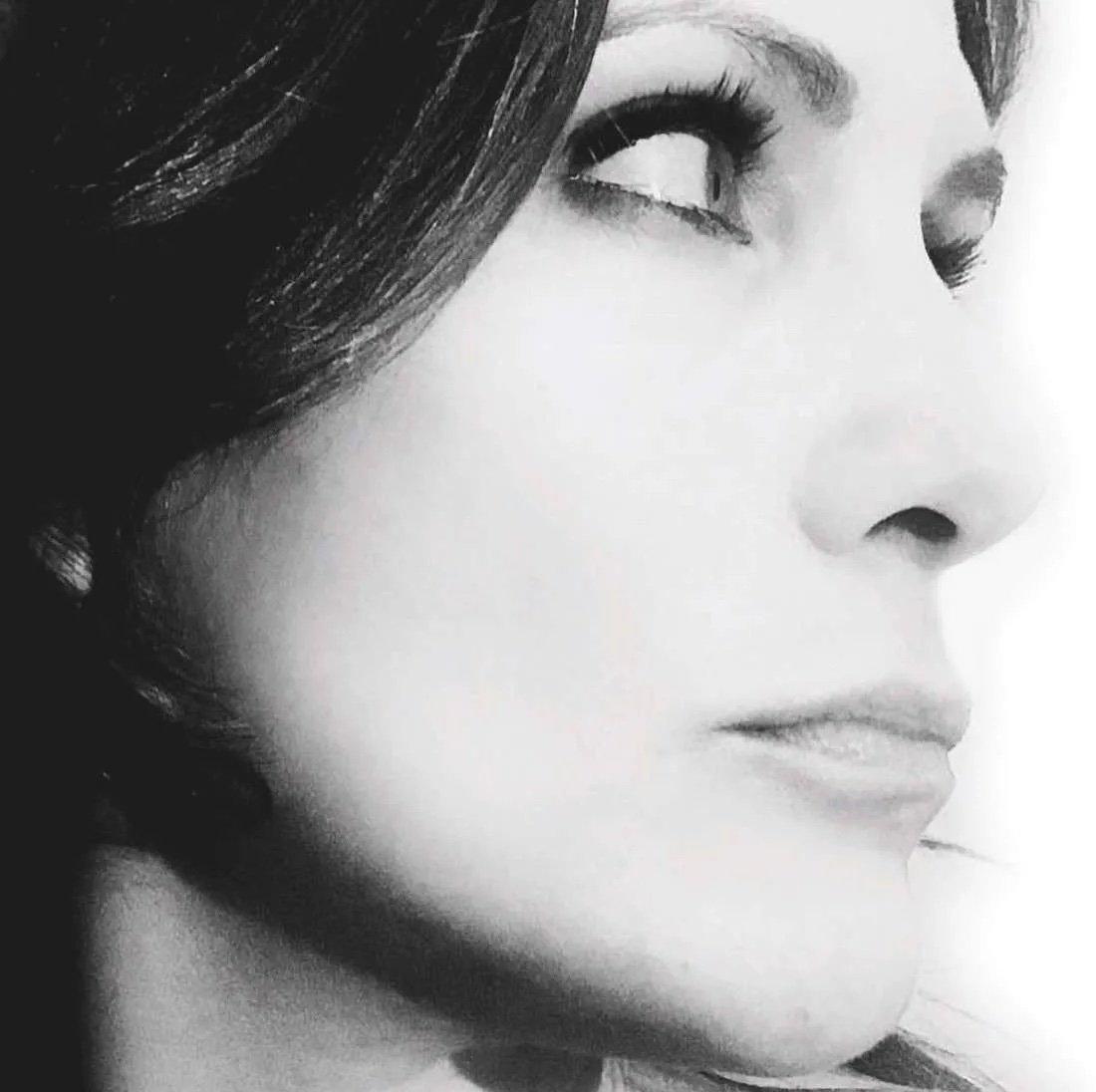 Francesca Bianchi
Francesca Bianchi's perfumes have gained a reputation for being sensual and provocative, all unusual, powerful and distinct extrait de parfums. "I am mostly inspired by the power of what it means to be human, by the wish to connect with people's inner life, the desire to spark an emotion in them and make them feel at home in their own bodies, offer solace, or just a quick fix for a bad day." Click here to read more about Francesca Bianchi.