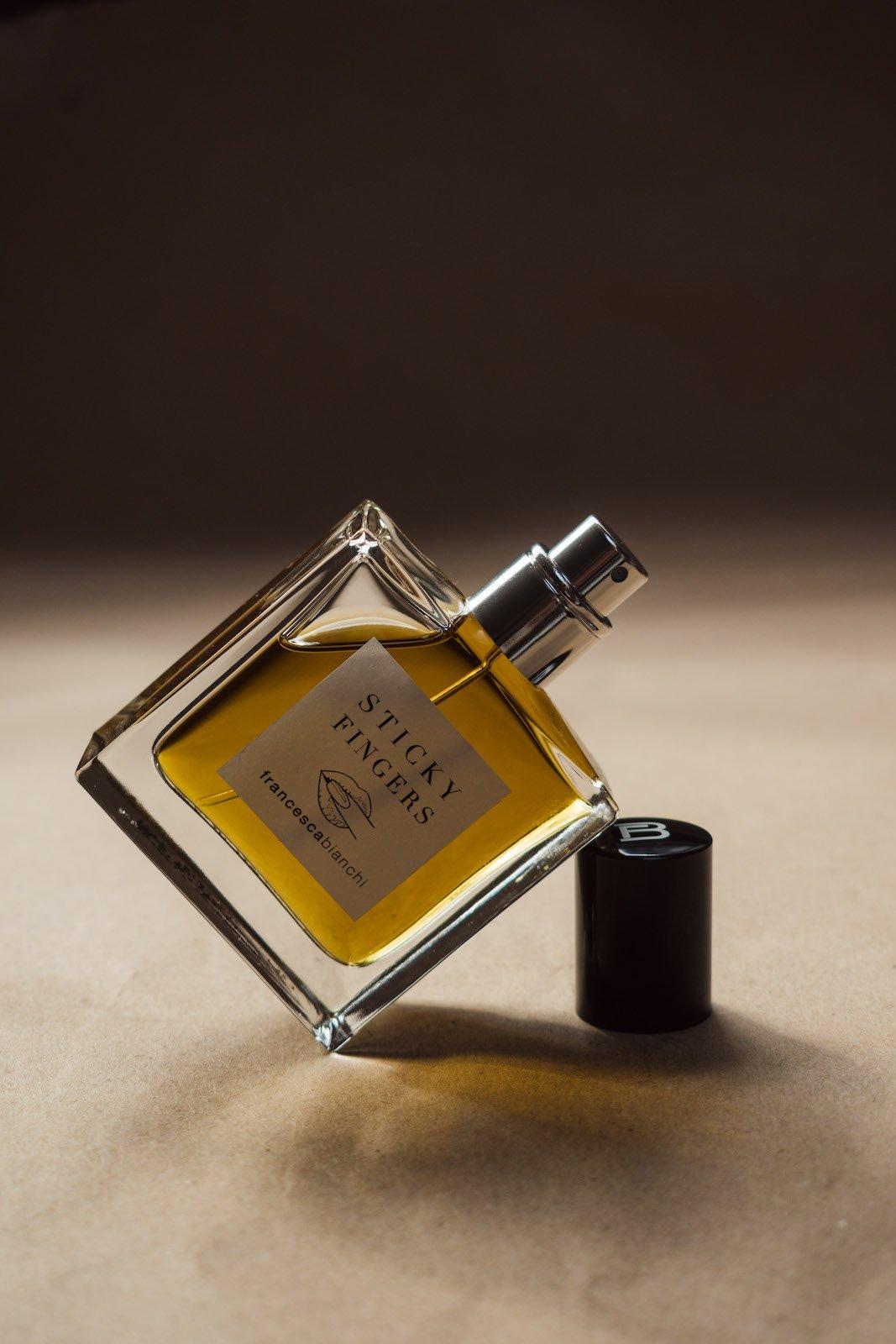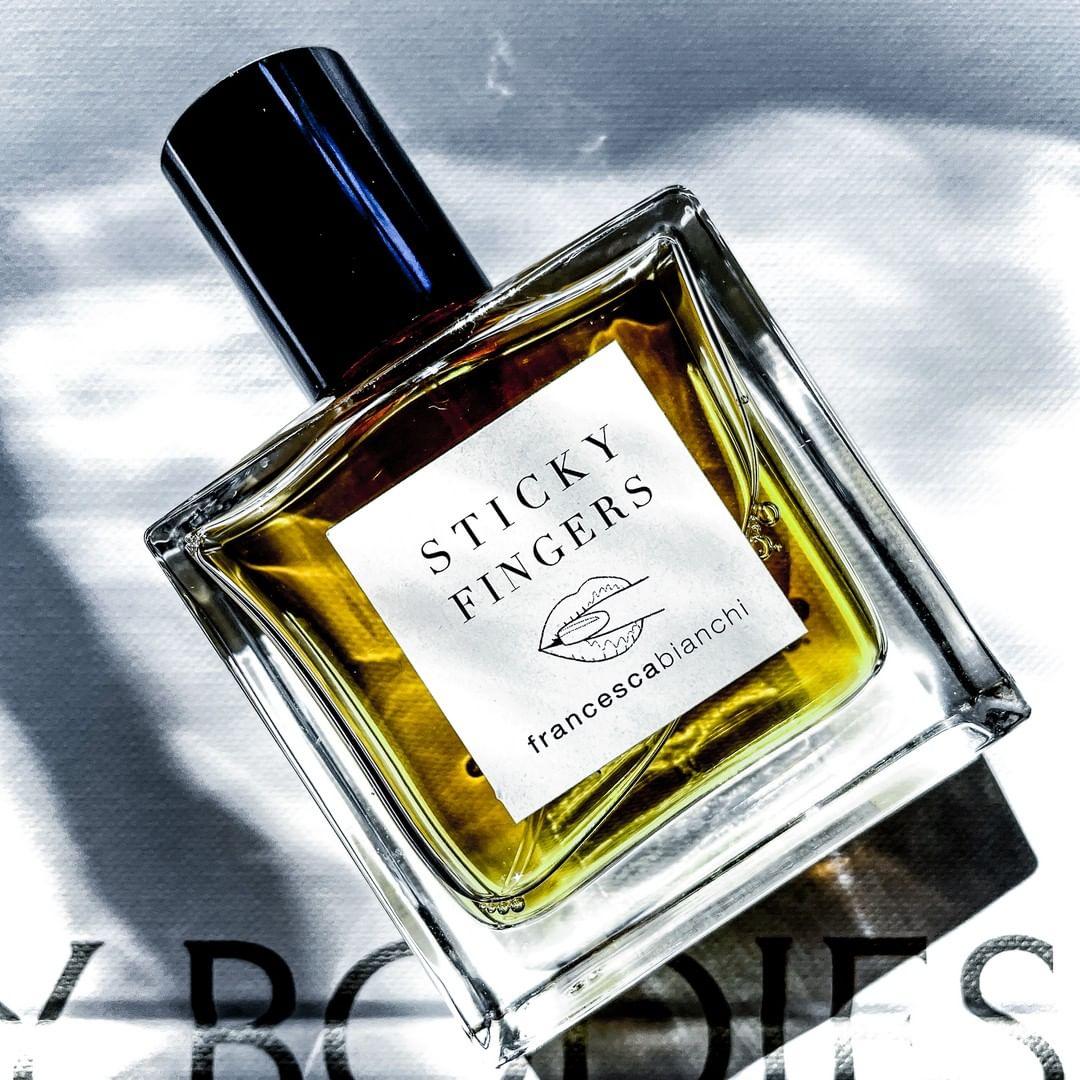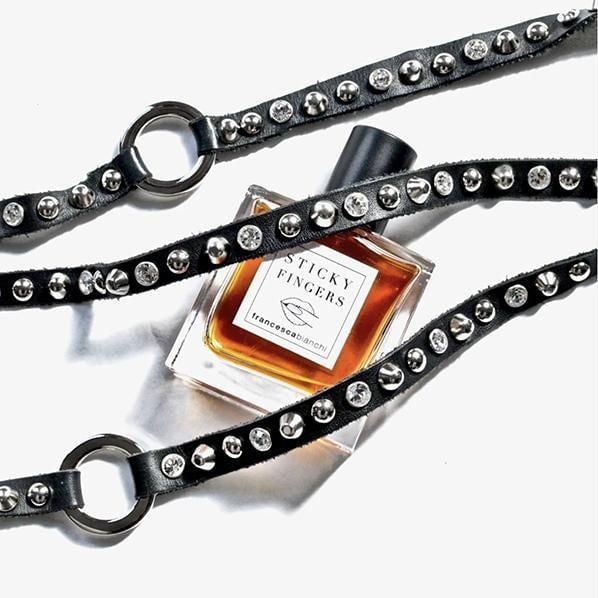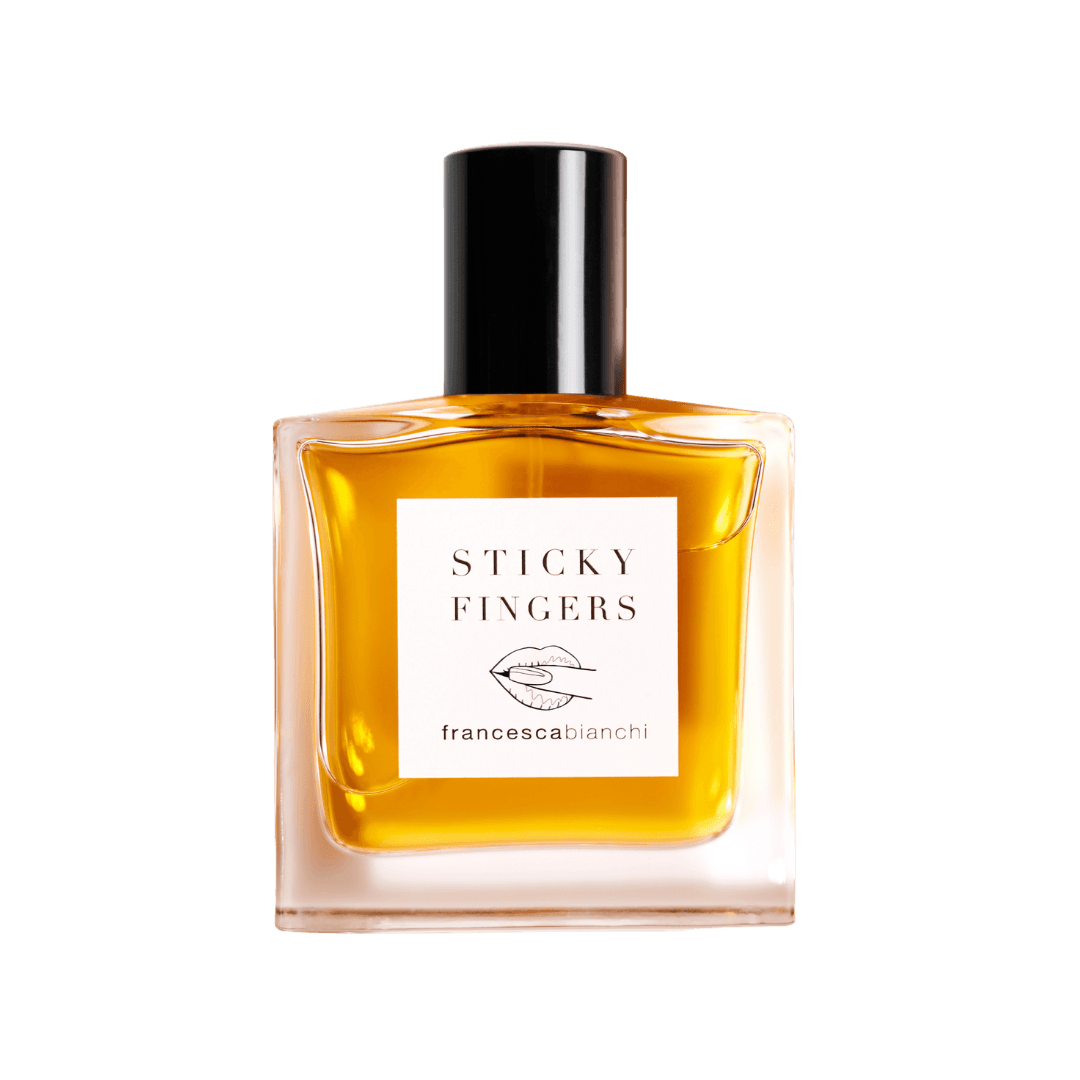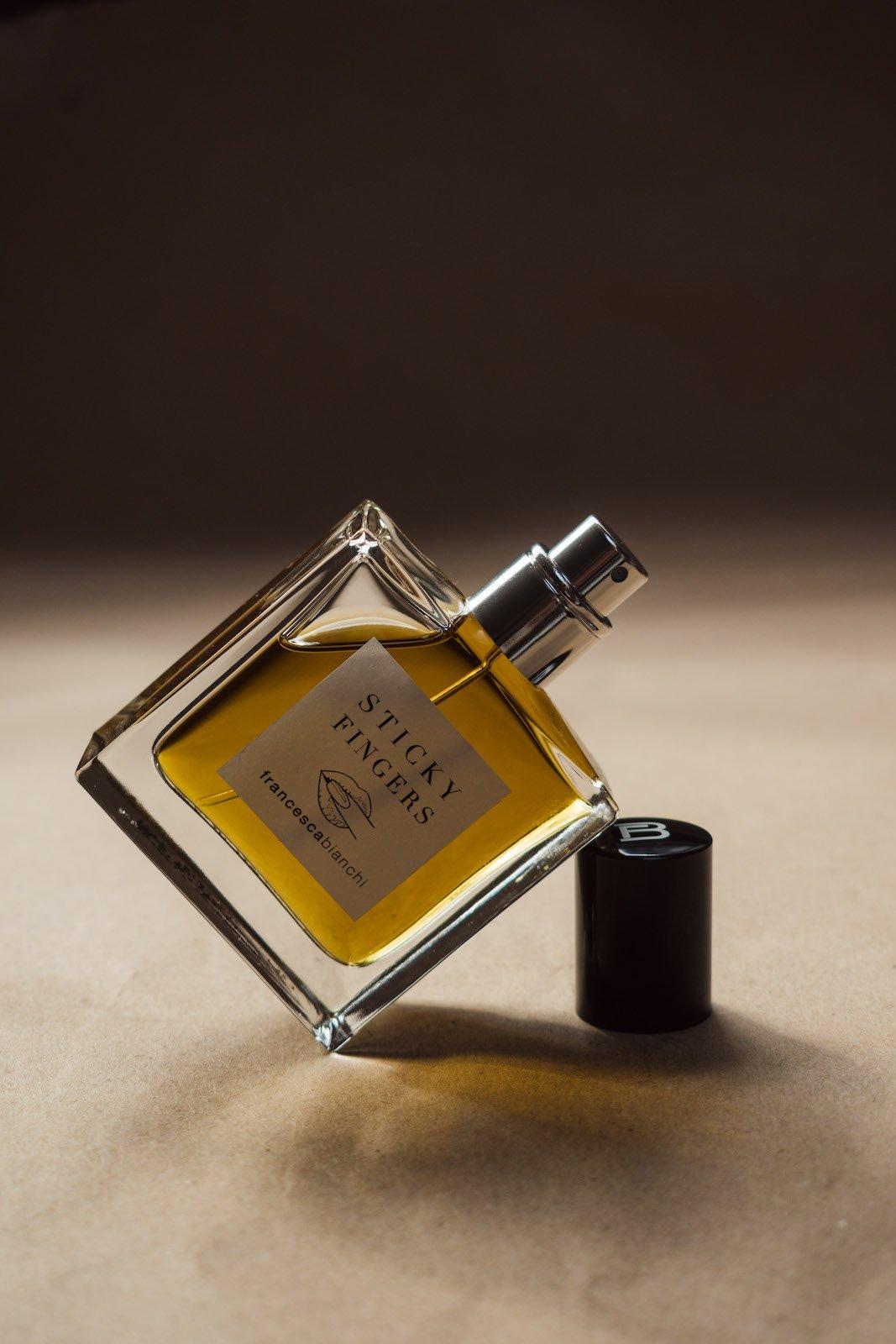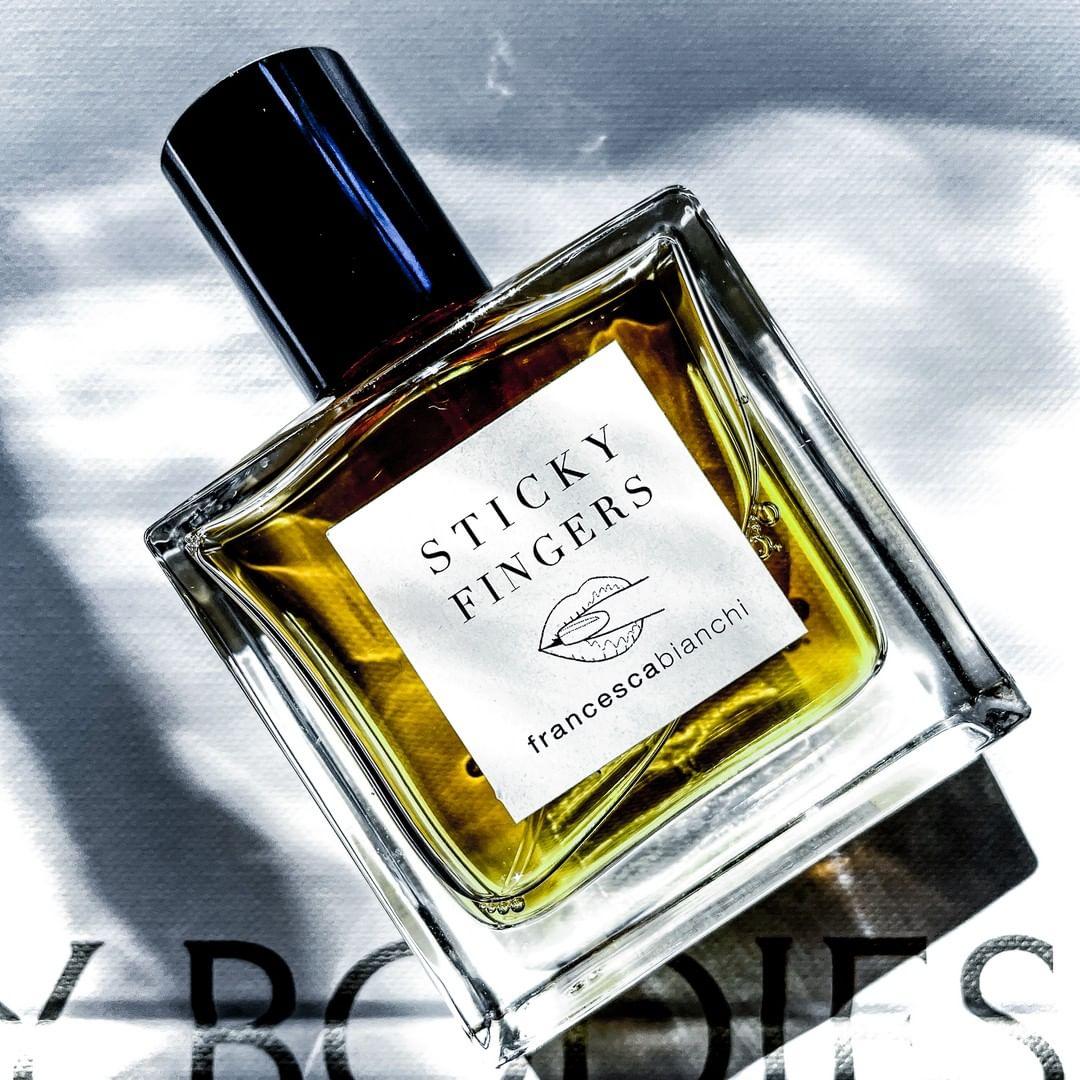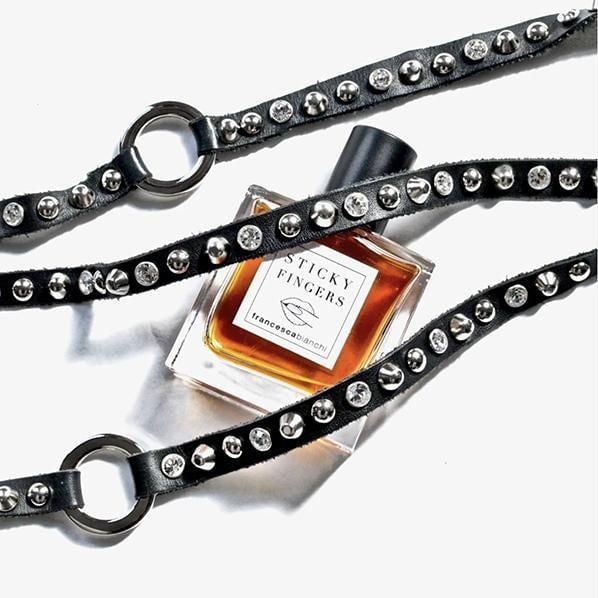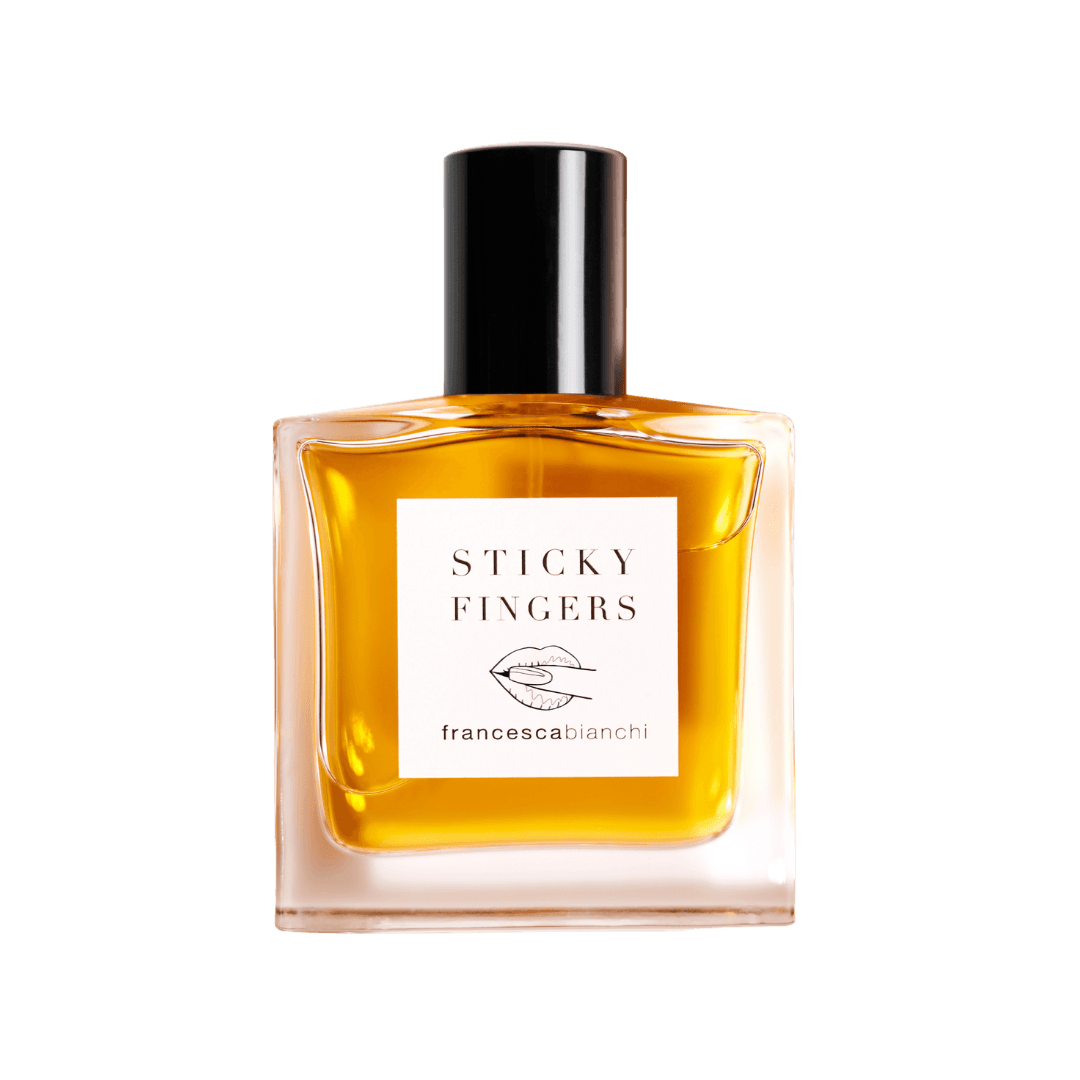 Daily worldwide shipping

Free shipping rates available

Free samples & gift wrapping
Sticky Fingers is Francesca's tribute to patchouli: seductive, elegant, and rock-chic with lots of creamy iris butter, and a large dose of tobacco, making it edgy.
Sticky Fingers is a decadent and sumptuous interpretation of patchouli. The opening reveals immediately the darker intentions of Francesca with a boozy patchouli and leather accord. It is somehow wild and carefree, dangerously dressed in leather but playful. The dry-down gets softer and more complex, thanks to rich iris butter which makes the whole atmosphere smoother and more intriguing. But don't be fooled by the iris, no romance is going on here: tobacco leaves are rolled, the leather jacket is eventually thrown somewhere and the delightful and tempting smell of skin finally emerges.
Cuir Soyeux lovers beware: this creation might tickle your fancy too!
Tobacco, Tonka beans, Cinnamon, Sandalwood, Coriander, Castoreum, Heliotrope, Orris, Leather, Musk, Patchouli
Francesca Bianchi's perfumes are sensual, intimate and provocative. "Made by Italian hands", a beautiful statement to describe this brand of Amsterdam-based and independent perfumer Francesca Bianchi. The Italian perfumer Francesca Bianchi started with her first creations in 2016. Luca Turin rated her Angel's Dust with 4 stars! At the age of 28, her fascination for essential oils started. This grew out to be a true passion which she converted into creating perfumes. We enjoy working together with this extremely passionate and crafty perfumer. With great pleasure we co-created Cuir Soyeux, a limited edition creation by Francesca, to celebrate our 10 year anniversary.
Fragrance family
Boozy
Boozy fragrances bring you the sensorial pleasures of spirits. Indulge yourself with the sensual smell and warmth of whiskey, cognac, amaretto, or get the zesty kick of a minty Mojito on a hot summer's day! The flavor and aroma combinations are endless and a great inspiration for perfumers!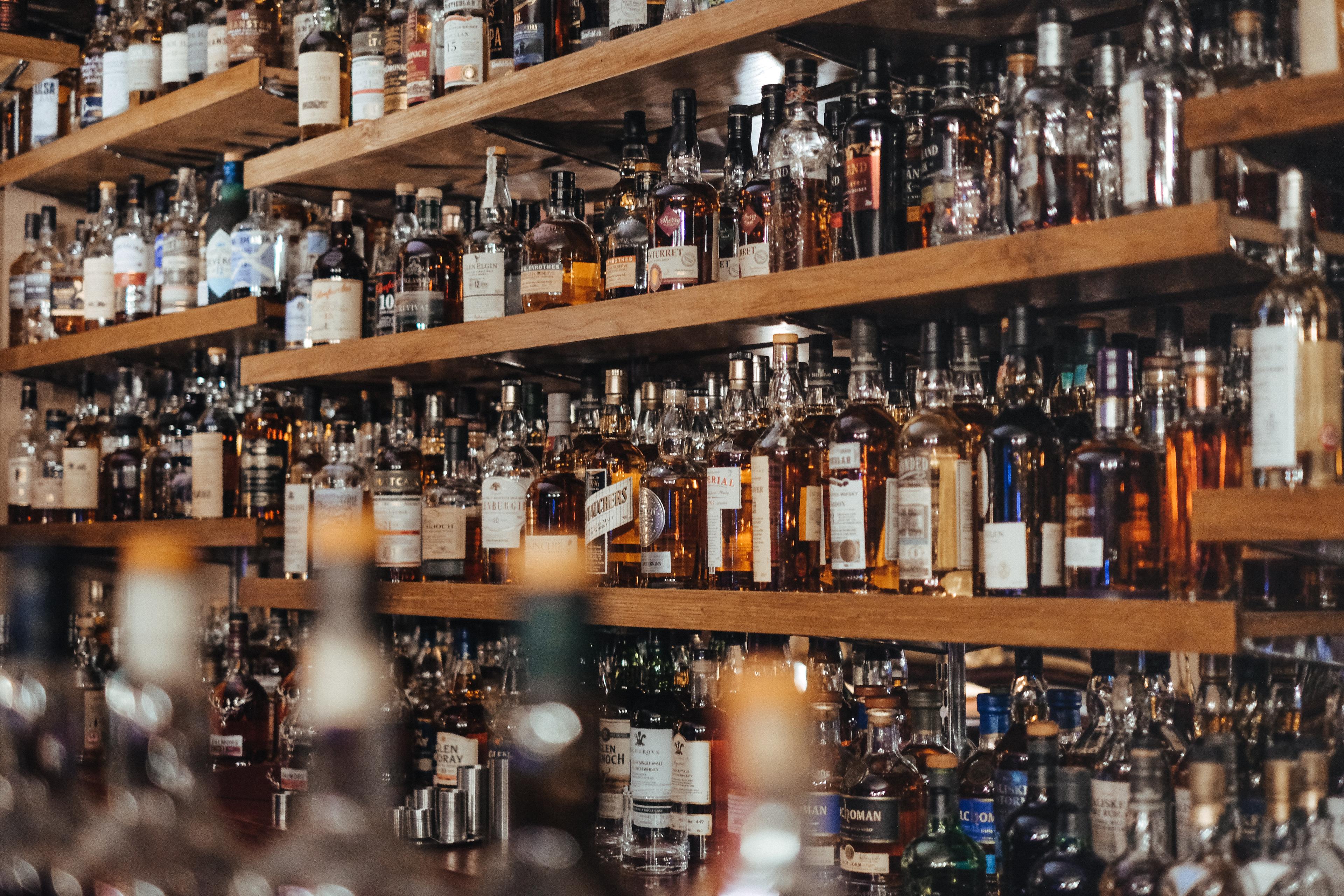 Sticky Fingers - extrait de parfum
Ode aan het album!
Afgelopen jaar speurde ik het internet af naar een unieke geur. Tijdens mijn zoekopdracht kwam ik vrij snel Sticky Fingers tegen. Het album van The Stones heb ik enkele jaren geleden van mijn lieve vader gekregen, dit geurtje moest ik hoe dan ook testen. Na het proberen van meerdere samples, heeft Sticky Fingers als enige mijn hart gestolen. Dit moest gewoon zo zijn. Een geweldige geur, houdt lang aan en je zult gegarandeerd uniek ruiken. Met de voor mij dierbare betekenis, ben ik een blij mens deze geur te hebben ontdekt!
Lovely & Sticky!
What a lovely sticky and deep scent! What a beautiful creation by Francesca. Deep, warm, mysterious, herbacious and sexy sweet all at the same time <3 I had already sampled this earlier and loved it, but after the Patchouli smelling session (super interesting and perfectly hosted!) last October, I knew for sure I need to add this to my collection. But it will have to wait a wee little while longer, because… Luxe Calme Volupté was just a little bit higher on my list and I have just placed that in my cart to order. Next in line will be Sticky Fingers! :D
Mooi hoor! Stevig boozy en bedrieglijk zacht. Staat me prachtig te verleiden naast Cuir Soyeux ...
Joke de Haas - 2020-07-31
Smooth - smoother - sticky
Smoothest geur van de 9 van de 11 van haar geuren in mijn collectietje. Heb enkel 'Sex and The Sea' ('Sex and The Sea Neroli' meer geschikt voor mannen imo en vaak gebruikt, ook in warmer weer) en 'Angel's Dust' niet (nog niet gesampled maar sinds maandag ligt sample te wachten, wil toch weten hoe het ruikt - puur curiositeit). Tot slot: skinscent, verslavend, absoluut niet polariserend, doet me vreemd genoeg denken aan 'The Black Knight'.
Stoer en zacht
Ja hoor,dit is weer een geweldige geur! Ik heb een flesje gekocht,dat zegt al genoeg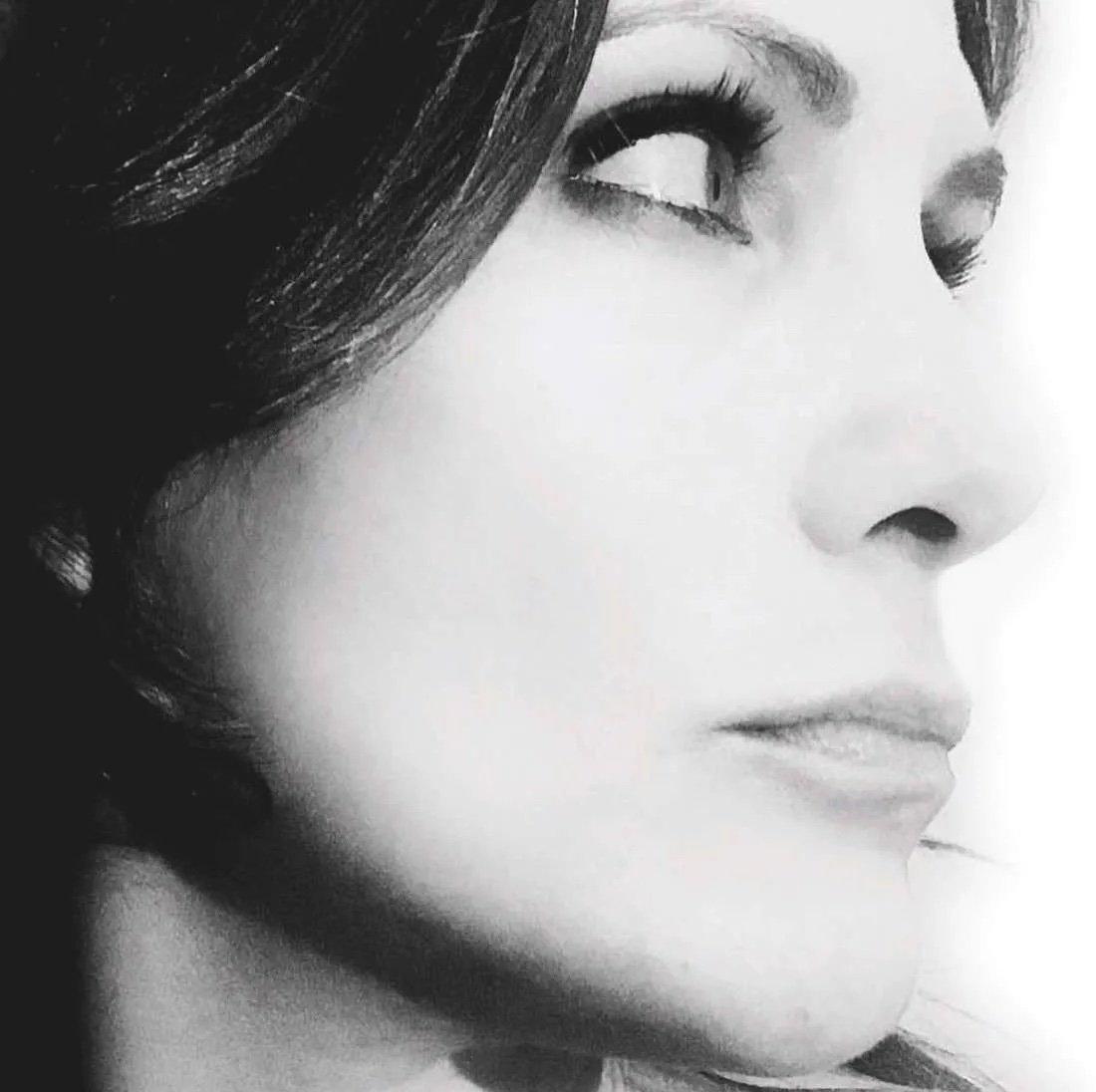 Francesca Bianchi
Francesca Bianchi's perfumes have gained a reputation for being sensual and provocative, all unusual, powerful and distinct extrait de parfums. "I am mostly inspired by the power of what it means to be human, by the wish to connect with people's inner life, the desire to spark an emotion in them and make them feel at home in their own bodies, offer solace, or just a quick fix for a bad day." Click here to read more about Francesca Bianchi.