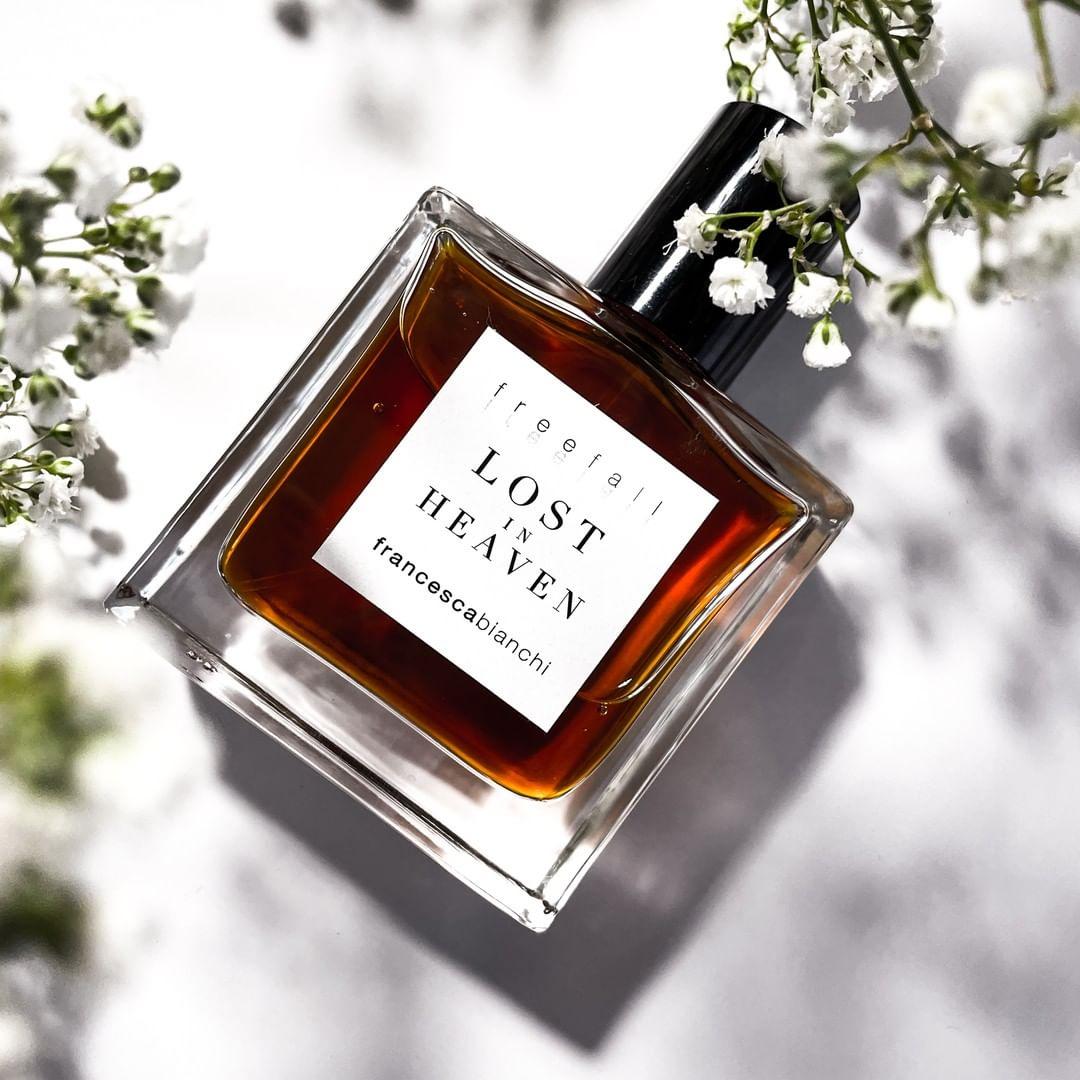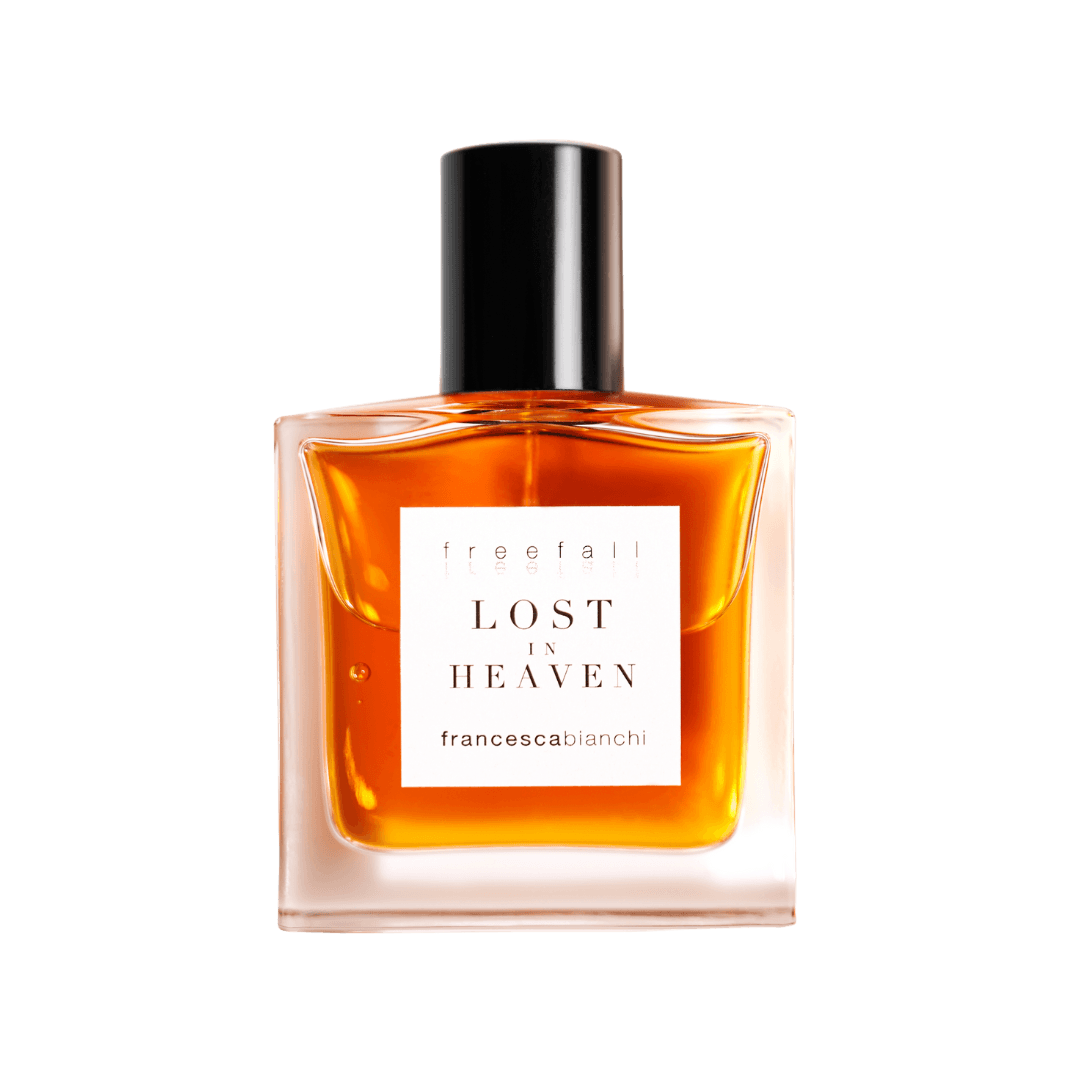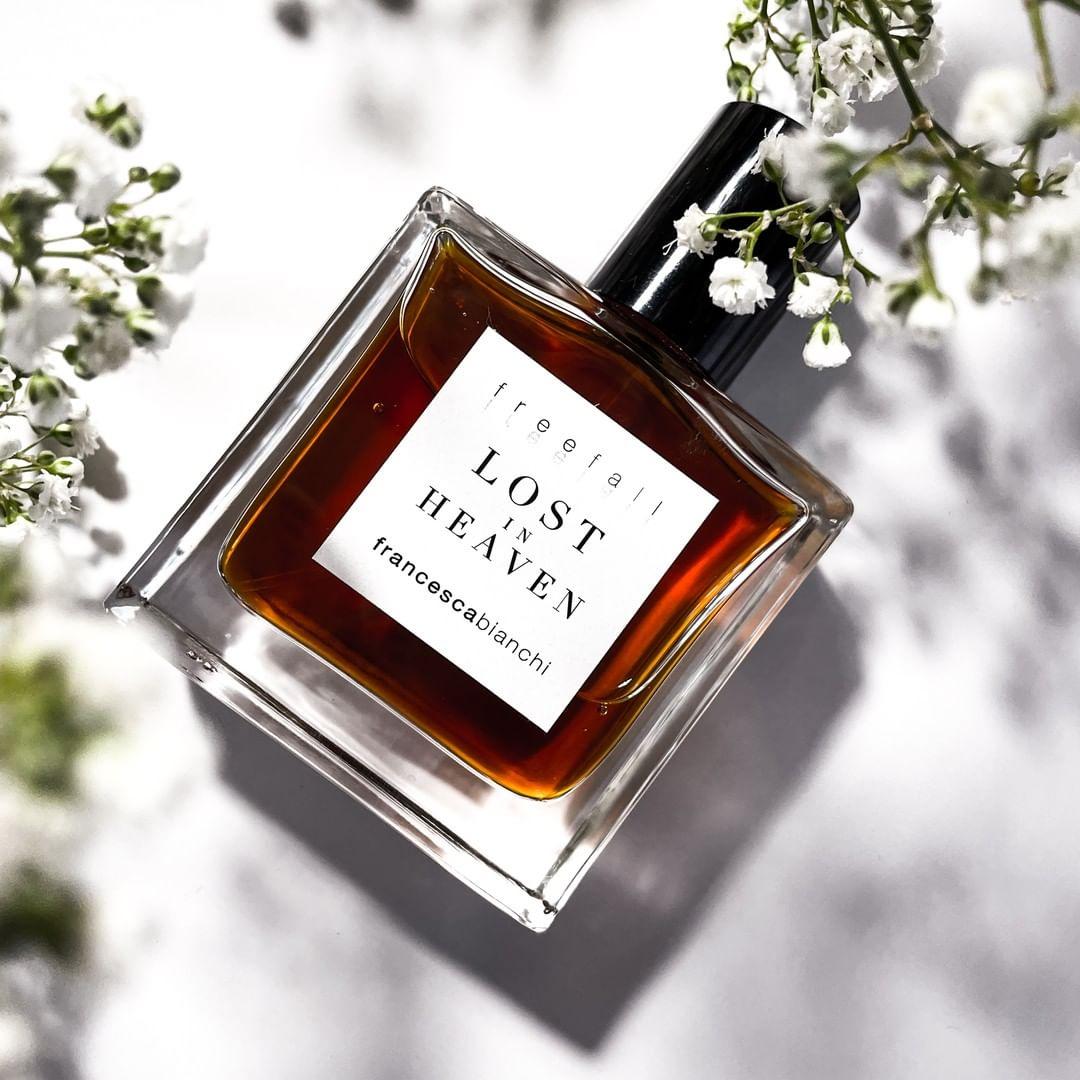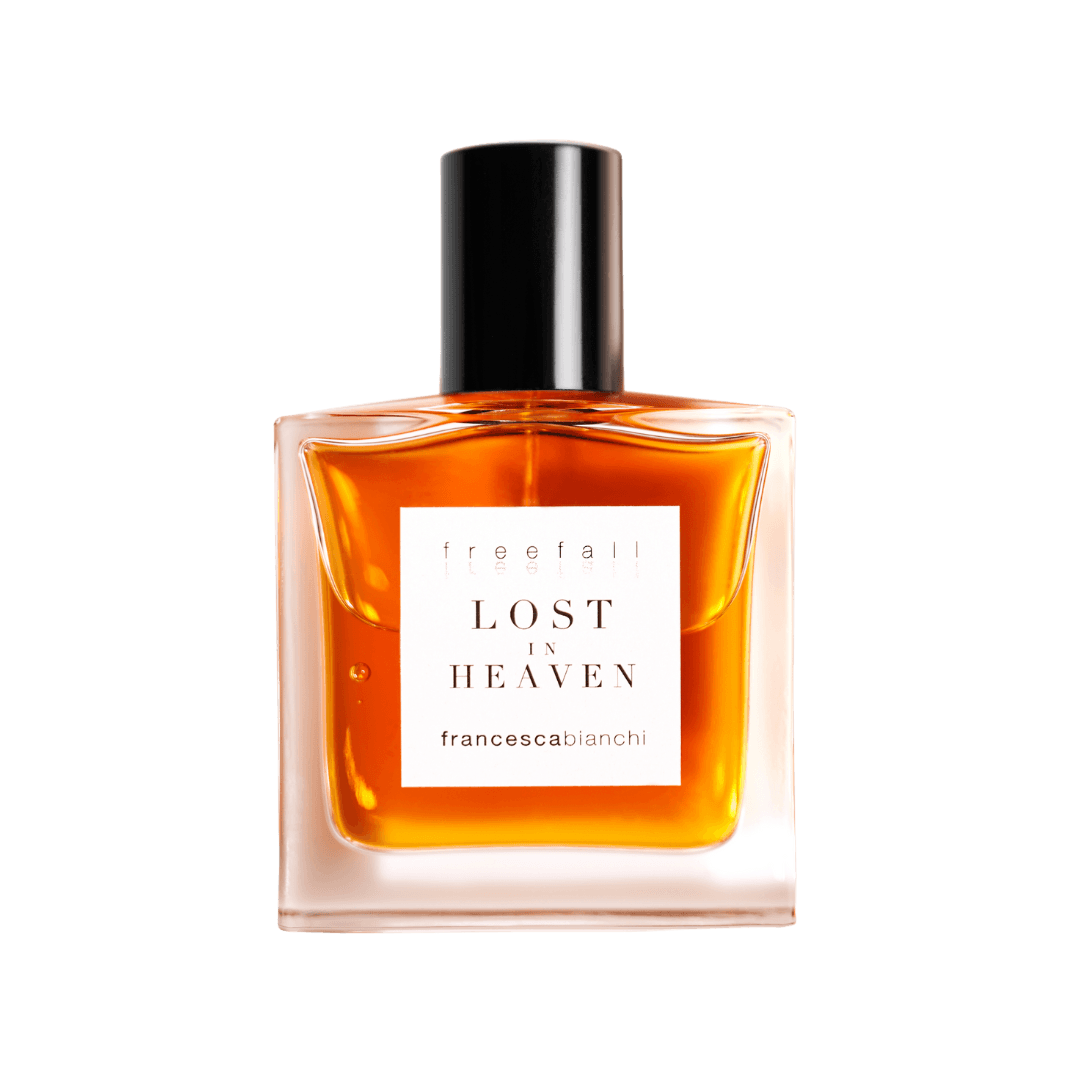 Daily worldwide shipping

Free shipping rates available

Free samples & gift wrapping
Francesca Bianchi on Lost in Heaven: "Lost in Heaven depicts a dream sequence of an adult getting lost in paradise."
"It represents the complexity of feelings conveying both the longing for a place of uncontaminated innocence and unconditional love and the inevitable and controversial burden of life, made up of feelings of sin and guilt – real, or even worse, imaginary."
"This dichotomy, which sits at the back of anyone's soul, is portrayed by a selection of the most angelic notes: beautiful Orange Flower and Jasmine absolutes, together with soft Heliotrope, smooth Sandalwood, sweet Tonka Bean and many other notes that I consider paradisiac.
The darker side is conveyed in a much more subtle way, not immediately detectable, via cumin and other spices, and a large selection of animalistic notes, including a reconstruction of Tonkin Musk."
Musk, Patchouli, Tonka beans, Vetiver, Ylang ylang, Cinnamon, Mimosa, Sandalwood, Coriander, Mandarin, Opoponax, Grapefruit, Cumin, Heliotrope, Ambergris, Orris, Beeswax, Jasmine, Cistus, Magnolia, Castoreum
Francesca Bianchi's perfumes are sensual, intimate and provocative. "Made by Italian hands", a beautiful statement to describe this brand of Amsterdam-based and independent perfumer Francesca Bianchi. The Italian perfumer Francesca Bianchi started with her first creations in 2016. Luca Turin rated her Angel's Dust with 4 stars! At the age of 28, her fascination for essential oils started. This grew out to be a true passion which she converted into creating perfumes. We enjoy working together with this extremely passionate and crafty perfumer. With great pleasure we co-created Cuir Soyeux, a limited edition creation by Francesca, to celebrate our 10 year anniversary.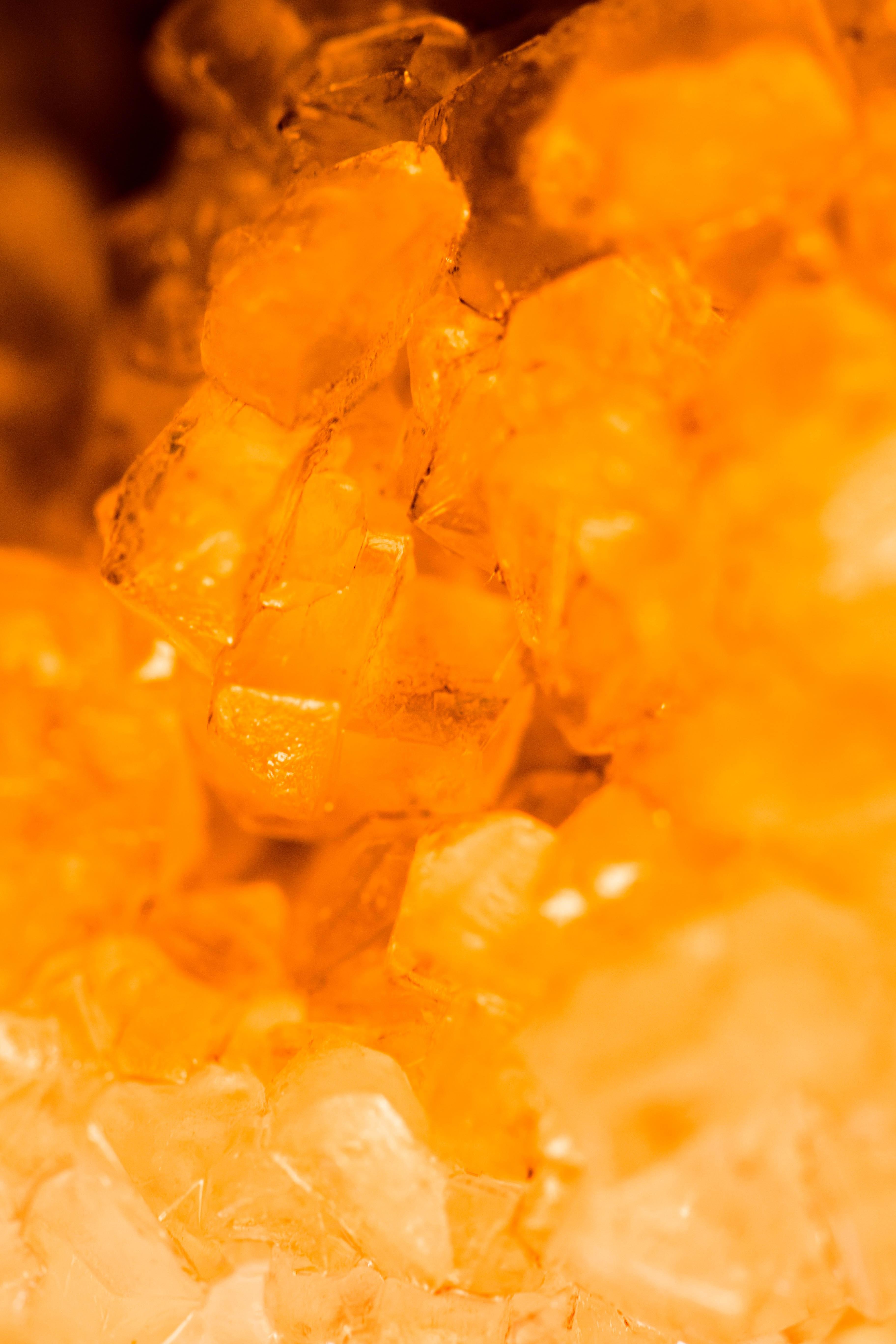 Fragrance family
Amber
The amber fragrance family contains warm, spicy and often sensual perfume notes. Classic amber fragrances are built around an amber accord, often consisting of patchouli, benzoin, labdanum, vanilla and musk. Also, amber can refer to natural ambergris or synthetic amber, such as Ambrox or Ambroxan.
Lost in Heaven - extrait de parfum
Hemelse geur
Deze geur is, zoals alle geuren van Francesca, vol en complex. Ze is en meester in het mengen. Ik ruik zoveel geurnoten dat je er in zou kunnen verdwalen. Lost in Heaven is dus een heel toepasselijke naam. Deze geur heeft ook weer het dierlijke randje, maar is toch weer anders dan de andere geuren: minder leer en rokerig, bloemeriger met een heerlijk zoetje door de Ylang, de oranjebloesem en de bijenwas. Dit is een heel draagbare geur.
Vrolijk!
Een heerlijke vrolijke,toegankelijke geur! Een geur waarbij je ieder moment mee voor de dag kan komen,niet te licht niet te zwaar Het is een unisex geur,met een vrouwelijk hint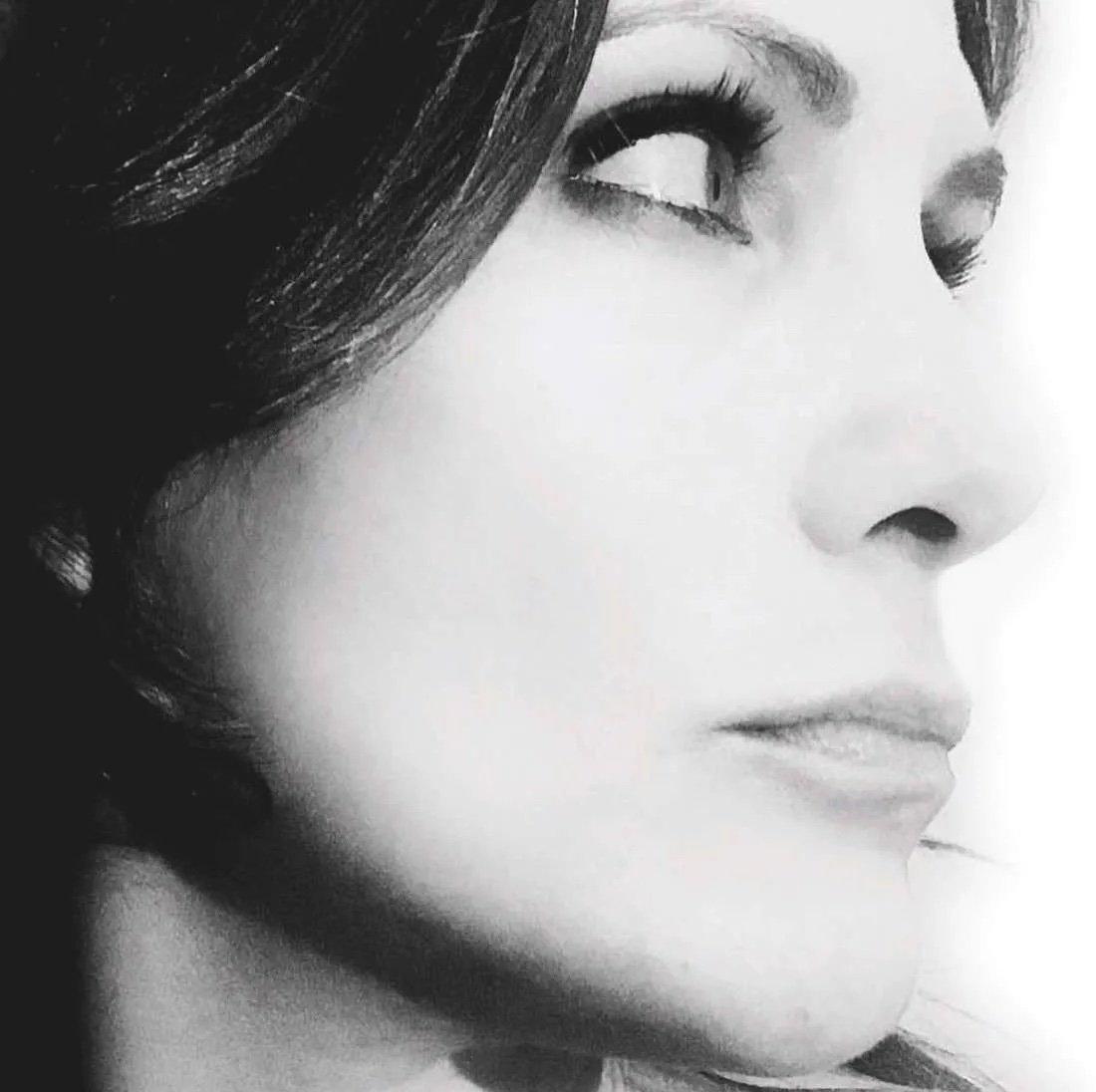 Francesca Bianchi
Francesca Bianchi's perfumes have gained a reputation for being sensual and provocative, all unusual, powerful and distinct extrait de parfums. "I am mostly inspired by the power of what it means to be human, by the wish to connect with people's inner life, the desire to spark an emotion in them and make them feel at home in their own bodies, offer solace, or just a quick fix for a bad day." Click here to read more about Francesca Bianchi.