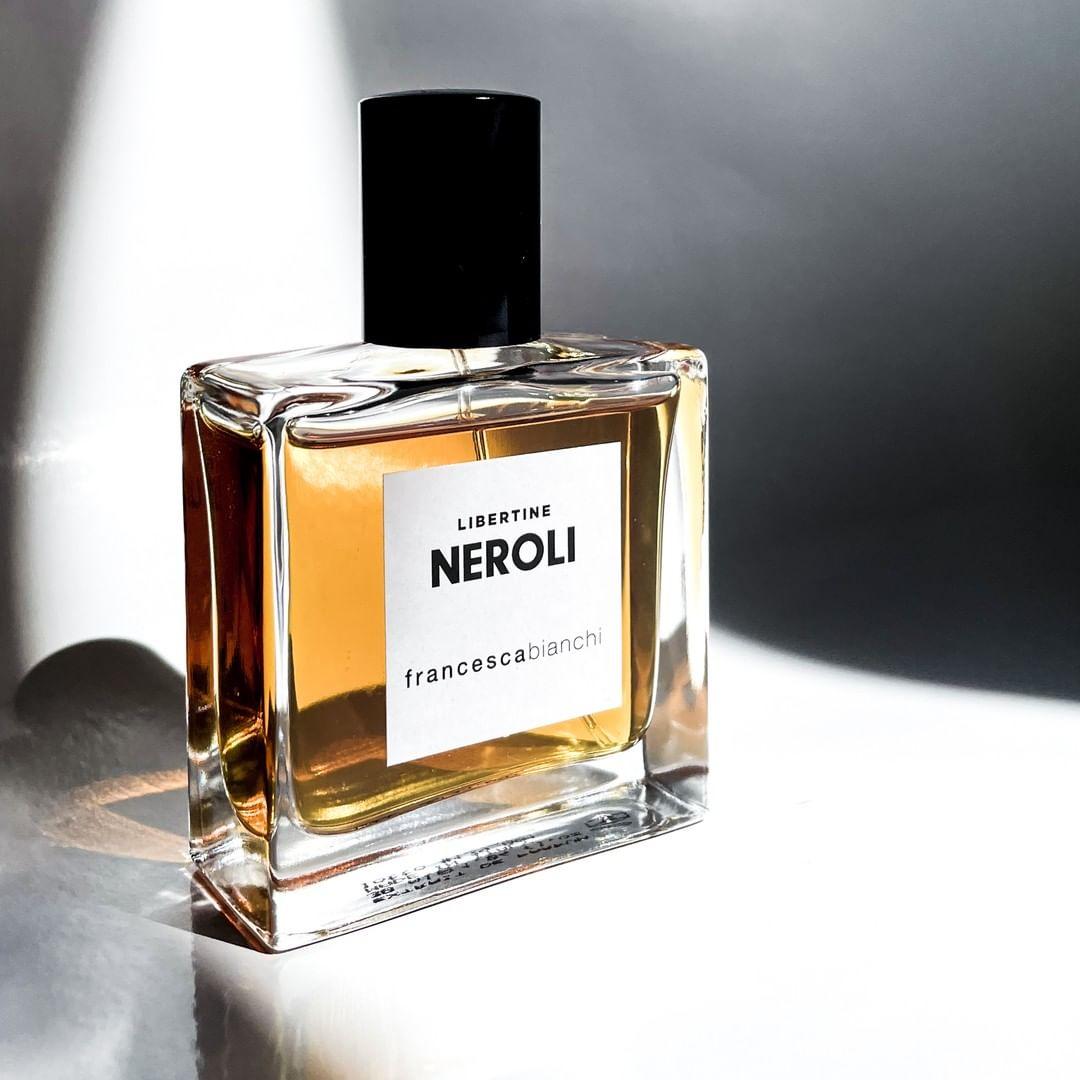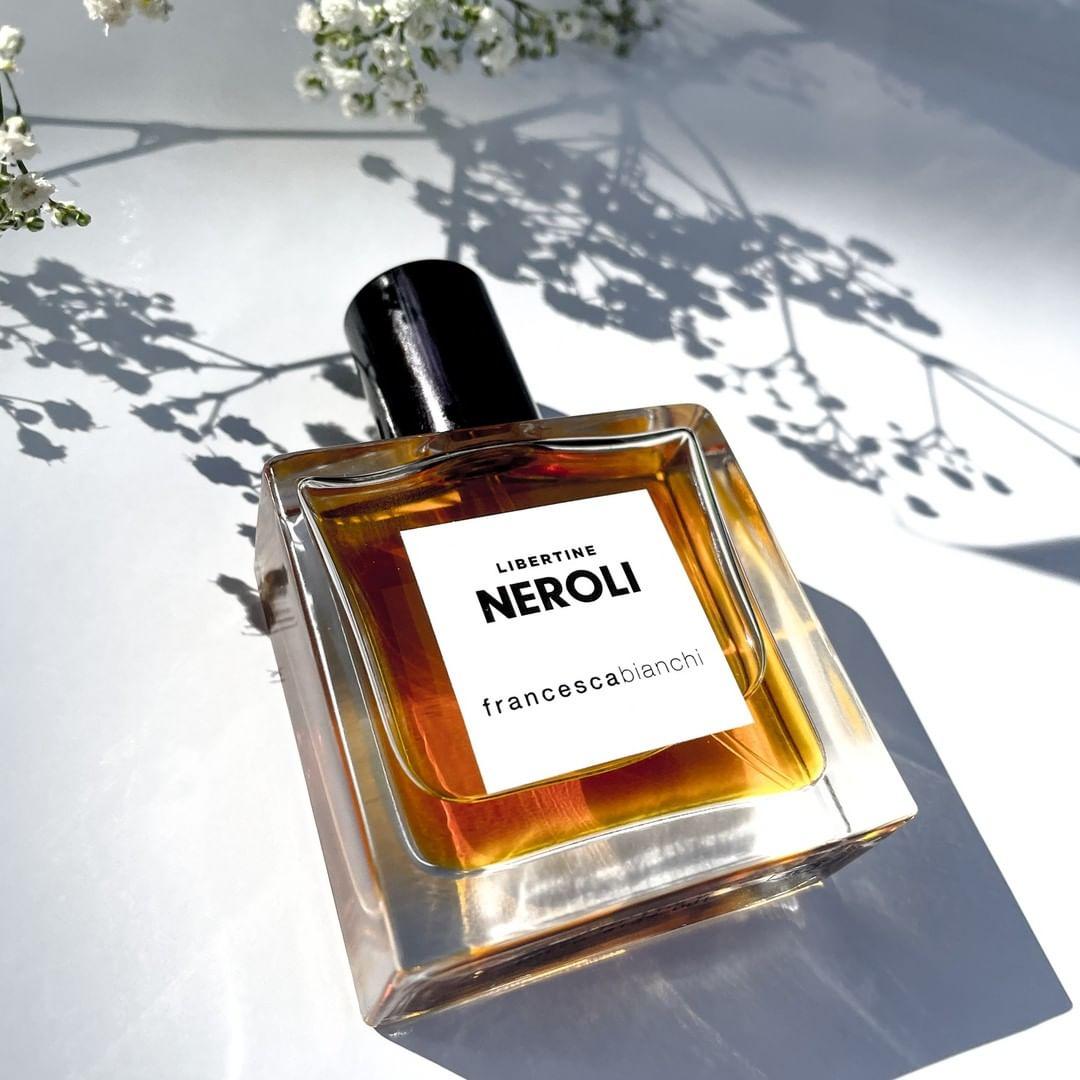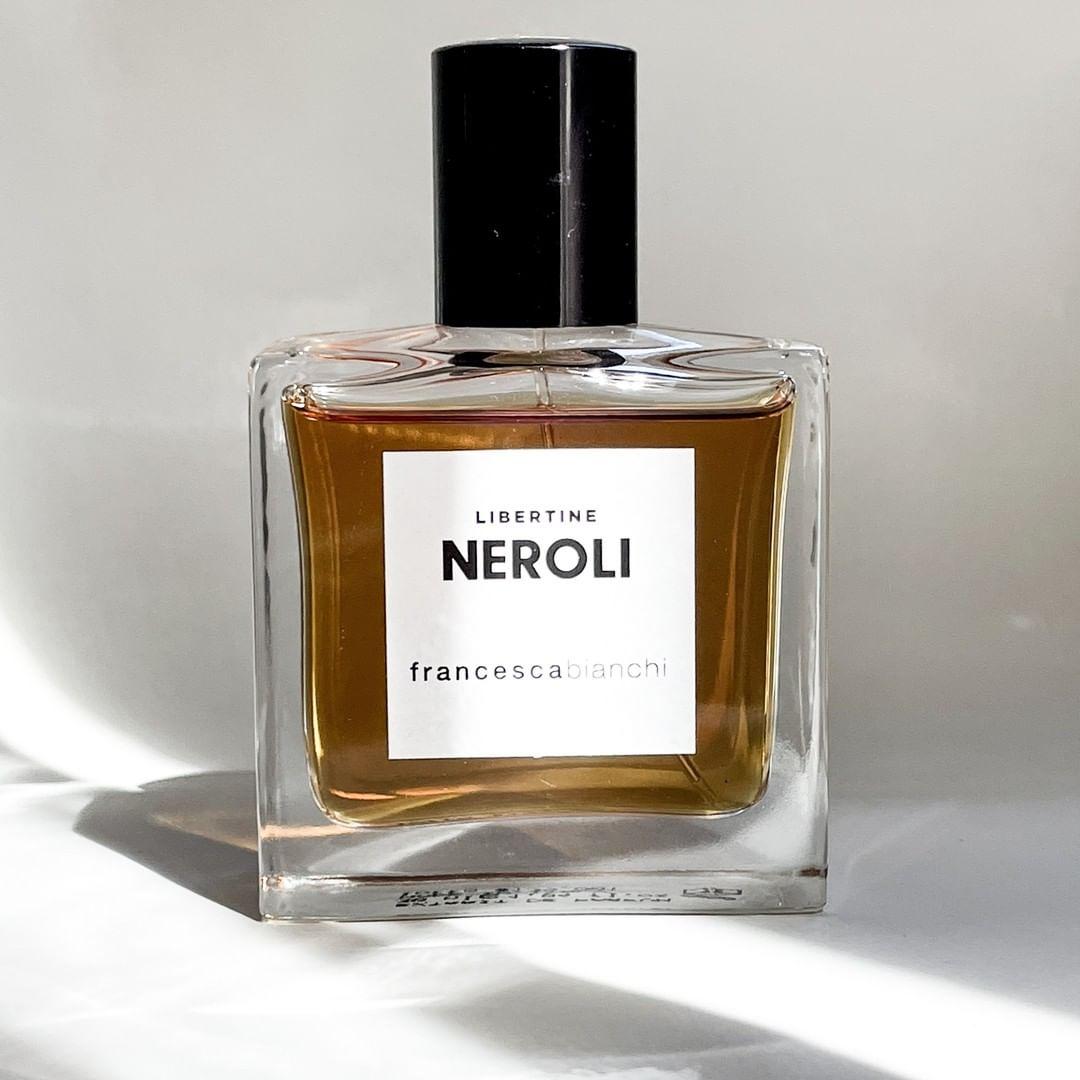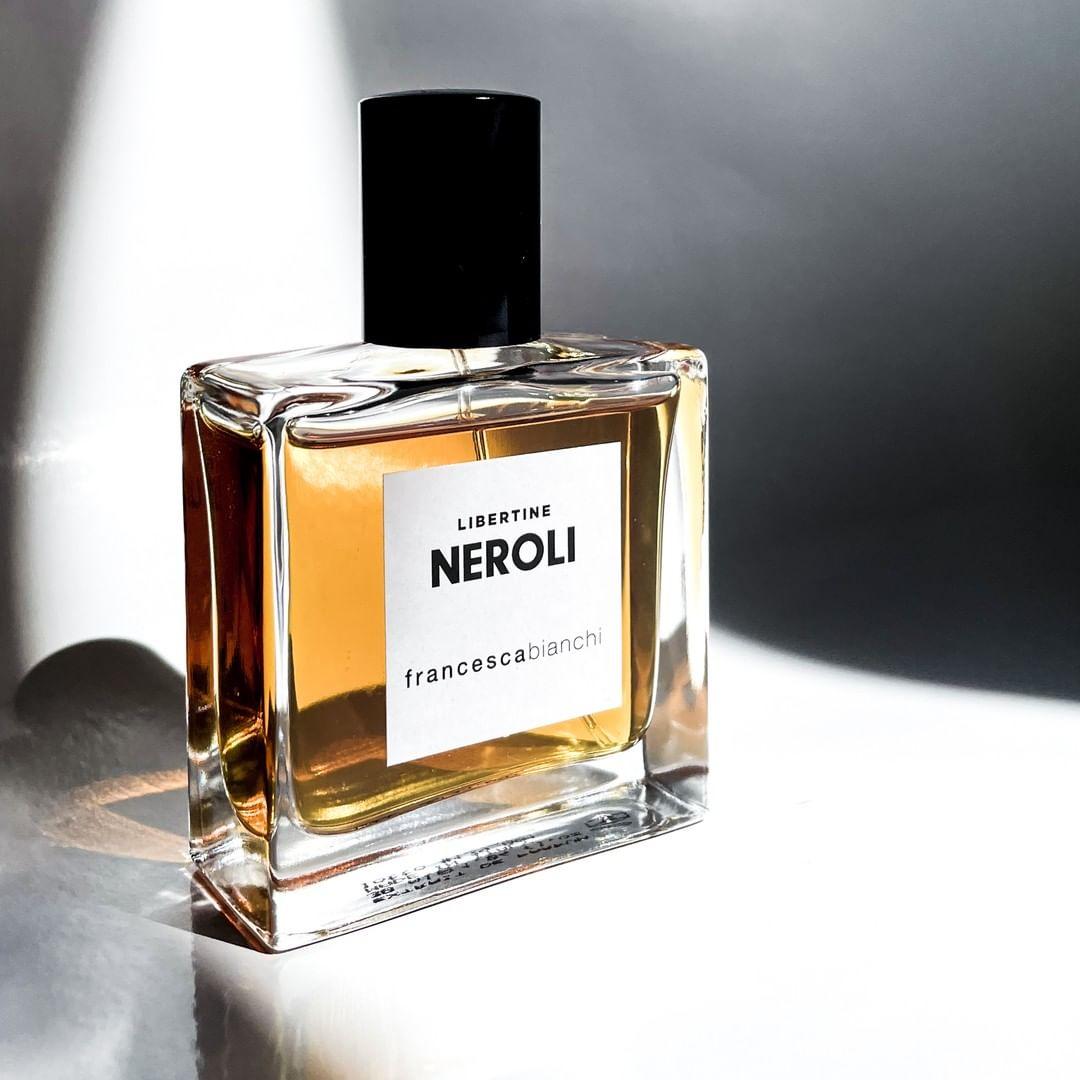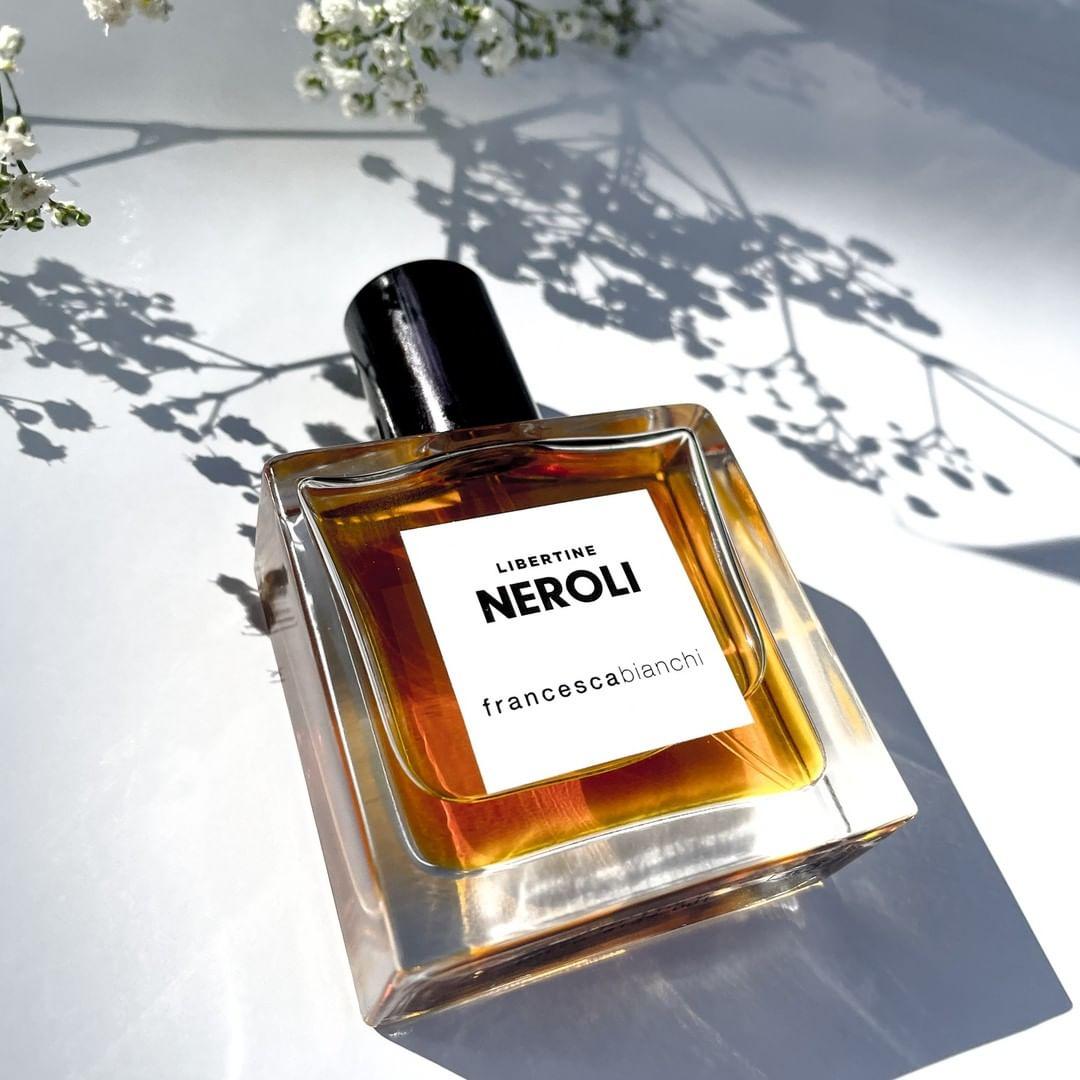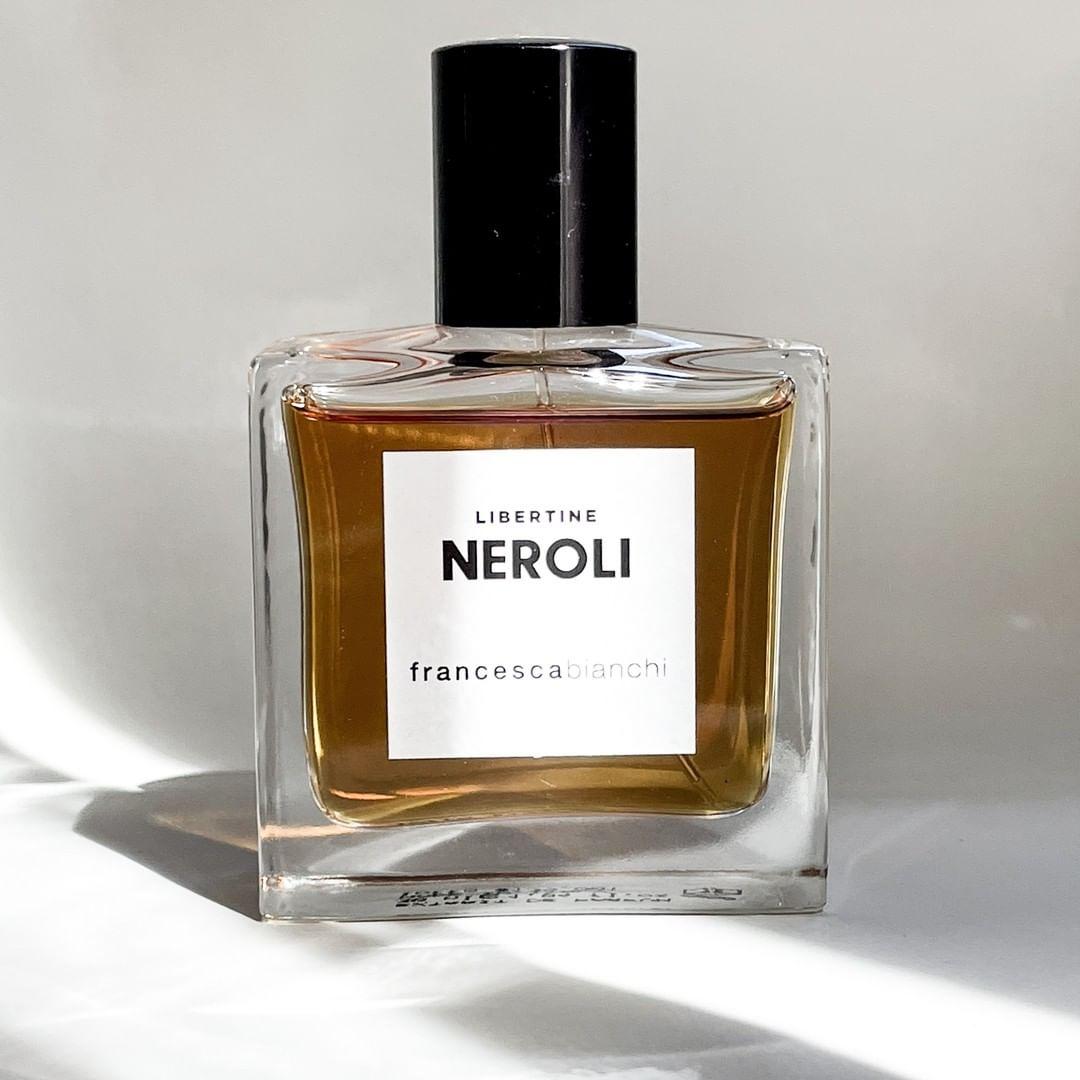 Daily worldwide shipping

Free shipping rates available

Free samples & gift wrapping
Libertine Neroli by Francesca Bianchi is a refined layered ode to neroli, orange blossom, with the characteristic signature of perfumer Francesca Bianchi. Libertine Neroli is Francesca's interpretation of 'understated luxury'.
Enjoy the good life as so vividly depicted in movies like 'Dolce Vita' by Fellini and 'The Talented Mr. Ripley' by Minghella. Enjoying the pleasures of life in privacy, freedom and carelessness.
Don't let the name fool you, this is not a soleflore basic fragrance only about neroli. Libertine Neroli is a complex refined perfume, elegantly shaped around neroli.
Libertine Neroli is sunny and happy, and simultaneously naughty, seductive and strong (as white flowers can be).
The creation has a vintage chypre base, with oakmoss – green, woody, humid and earthy – plus the sumptuous depth of labdanum.
And, this goes almost without saying, a touch of leather and soft growling dirty twist complete Libertine Neroli. This is a recognizable creation by Francesca Bianchi!
Neroli, Petitgrain, Bergamot, Oakmoss, Benzoin, Geranium, Orris, Cistus labdanum, Leather
Francesca Bianchi's perfumes are sensual, intimate and provocative. "Made by Italian hands", a beautiful statement to describe this brand of Amsterdam-based and independent perfumer Francesca Bianchi.
The Italian perfumer Francesca Bianchi started with her first creations in 2016. Luca Turin rated her Angel's Dust with 4 stars! At the age of 28, her fascination for essential oils started. This grew out to be a true passion which she converted into creating perfumes. We enjoy working together with this extremely passionate and crafty perfumer. With great pleasure we co-created Cuir Soyeux, a limited edition creation by Francesca, to celebrate our 10 year anniversary.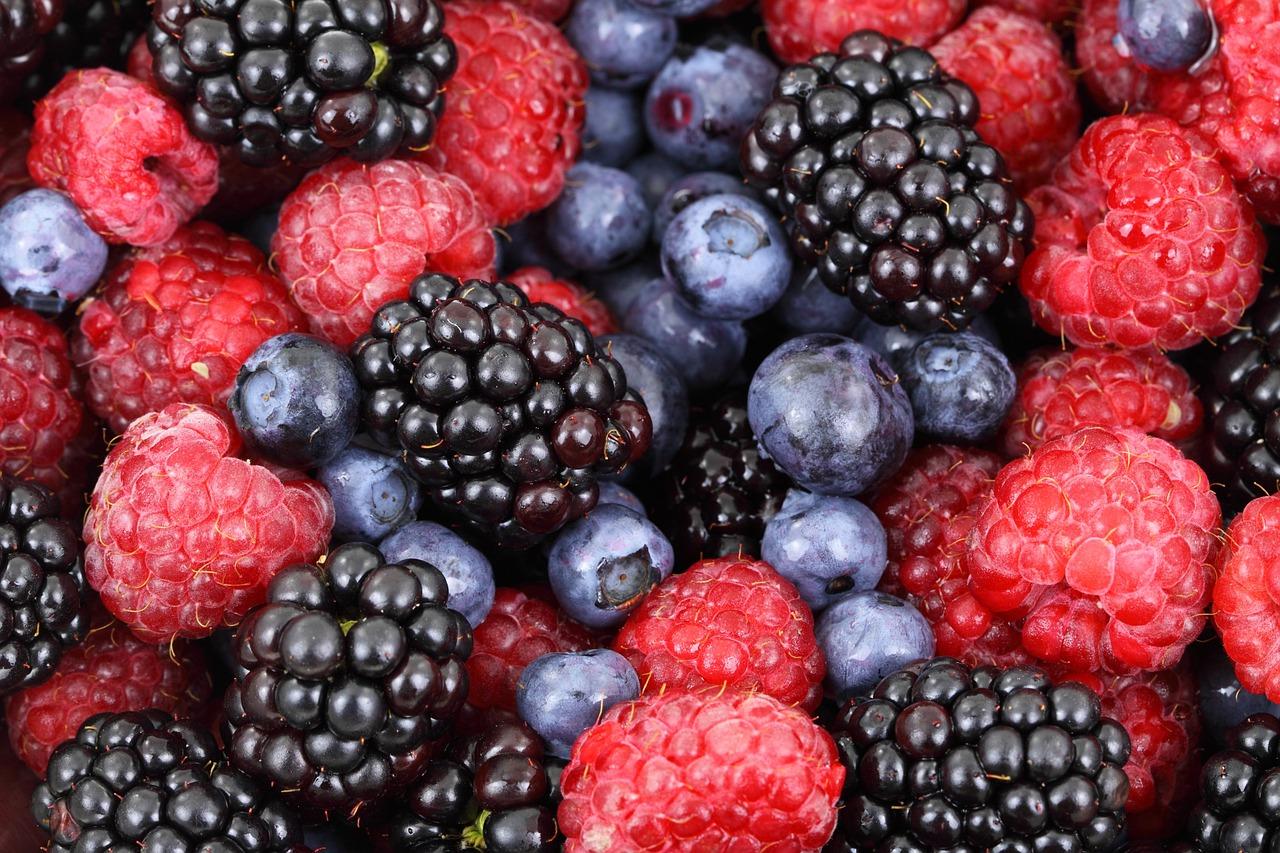 Fragrance family
Fruity
Fruity fragrances are juicy, colorful and spark joy. Smell the sweet delights of apples, pears, strawberries and cherries... You can almost taste the sugar mangos and juicy lychees in this olfactive family!
Libertine Neroli - extrait de parfum
Fijne zomerse chypre
Libertine Neroli was liefde op het eerste gezicht voor mij. De geur is zomers en citrusachtig, maar steviger dan een eau de cologne. Het leerakkoord is eerder een zachte suède, dat de geur iets sensueels geeft, en dan is er die heerlijke basis van eikenbos. De sillage is uitstekend, een paar spritsjes is genoeg voor de hele dag.
Sanne Kloosterboer - 2022-07-14
Betoverende Geur
Deze geur is nu al voor mij verslavend ,bevat een frisheid,kruidig,en blijft zeer lang op de huid aanwezig. Deze Libergine Neroli,is voor mij niet als andere Neroli geuren. Voor mij zeker een favourite geur in mijn verzameling parfums.
Dirk-Jan Gouwerok - 2022-06-16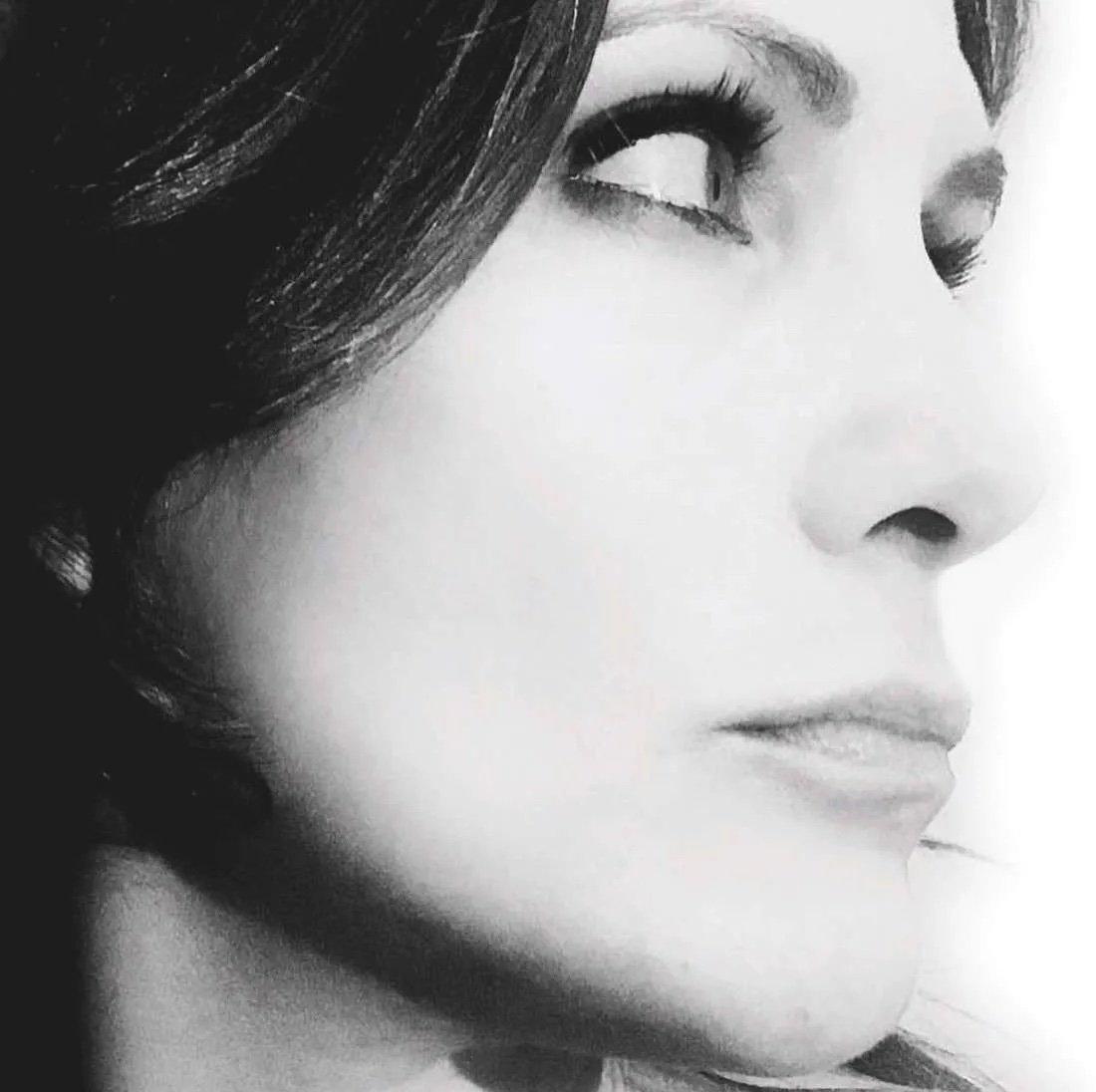 Francesca Bianchi
Francesca Bianchi's perfumes have gained a reputation for being sensual and provocative, all unusual, powerful and distinct extrait de parfums. "I am mostly inspired by the power of what it means to be human, by the wish to connect with people's inner life, the desire to spark an emotion in them and make them feel at home in their own bodies, offer solace, or just a quick fix for a bad day." Click here to read more about Francesca Bianchi.