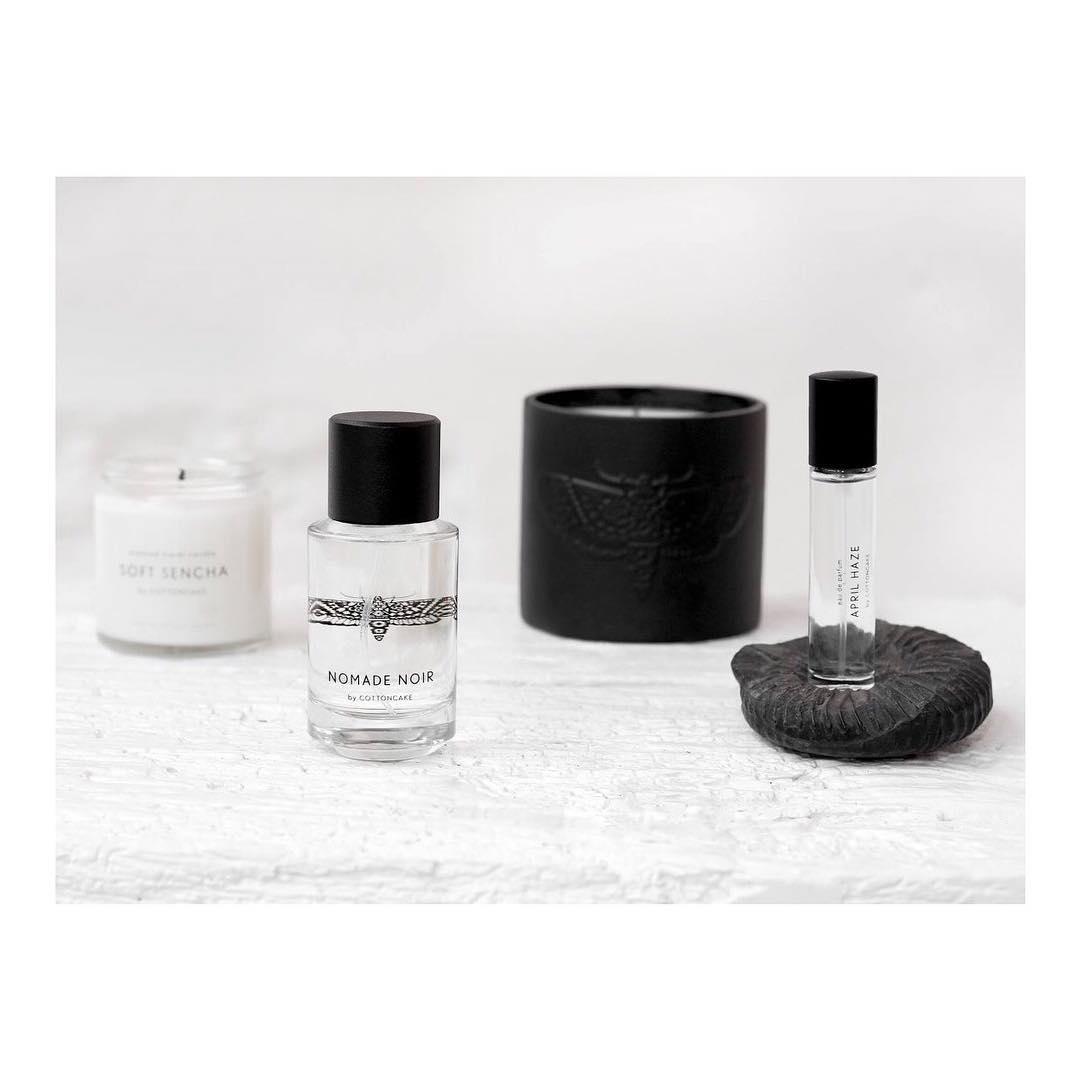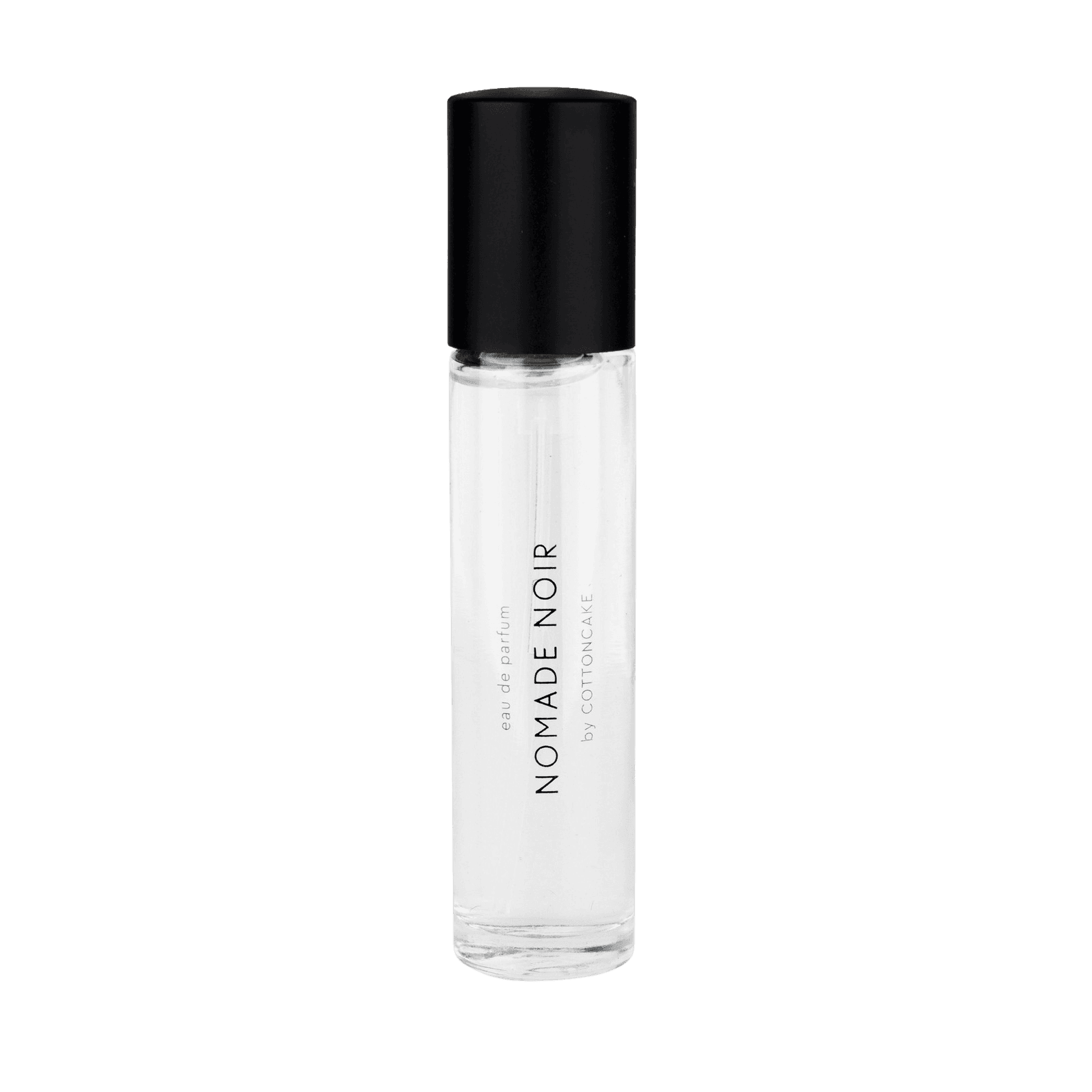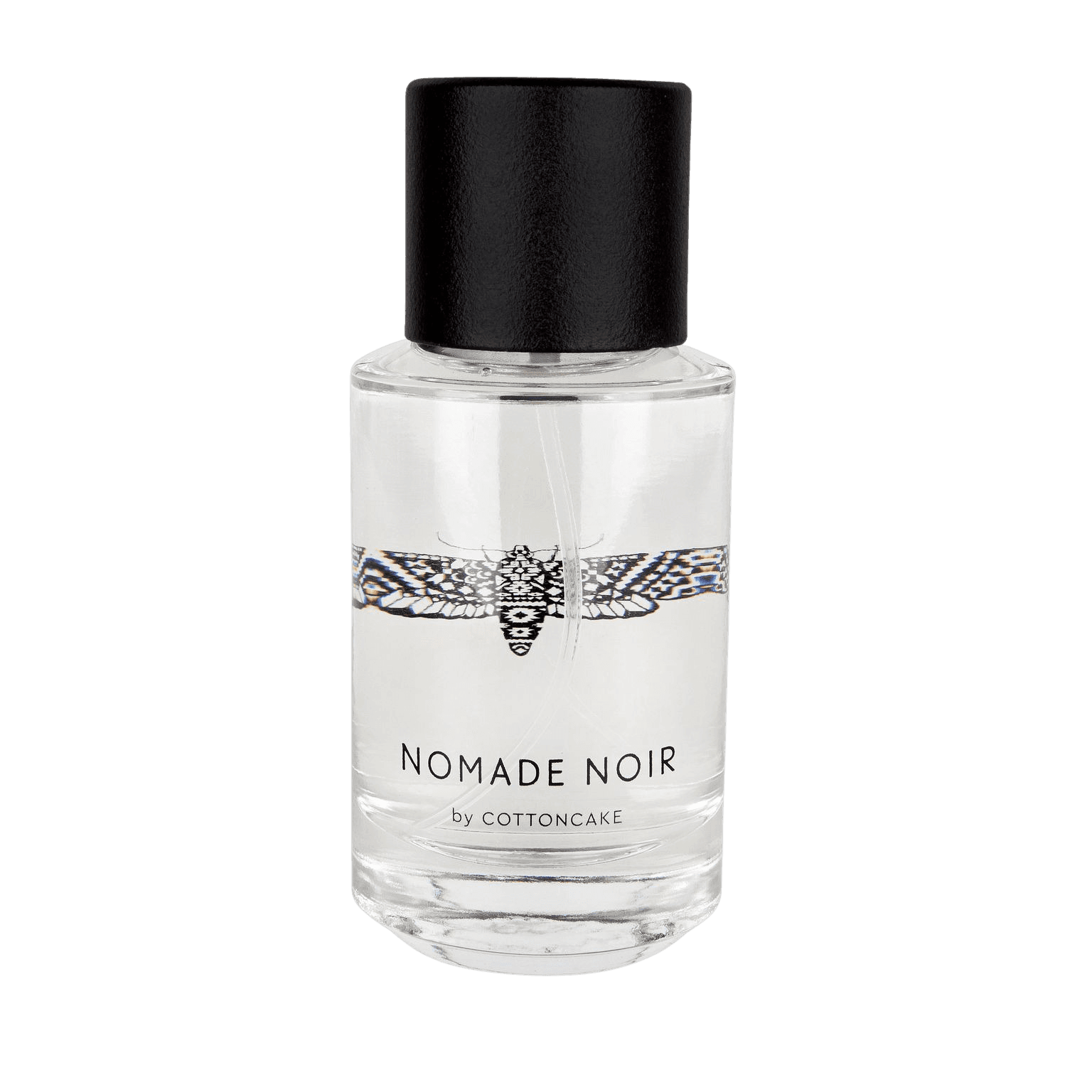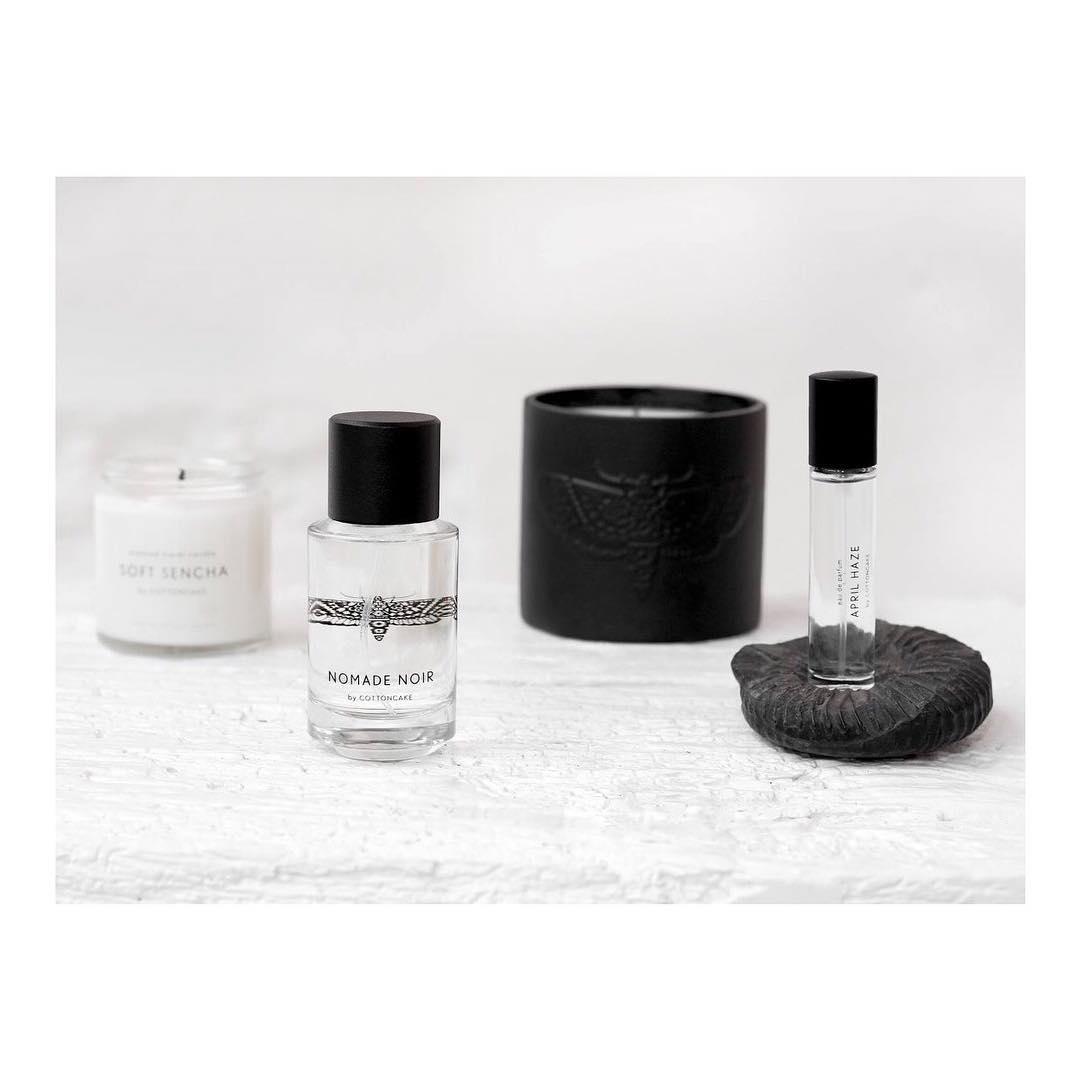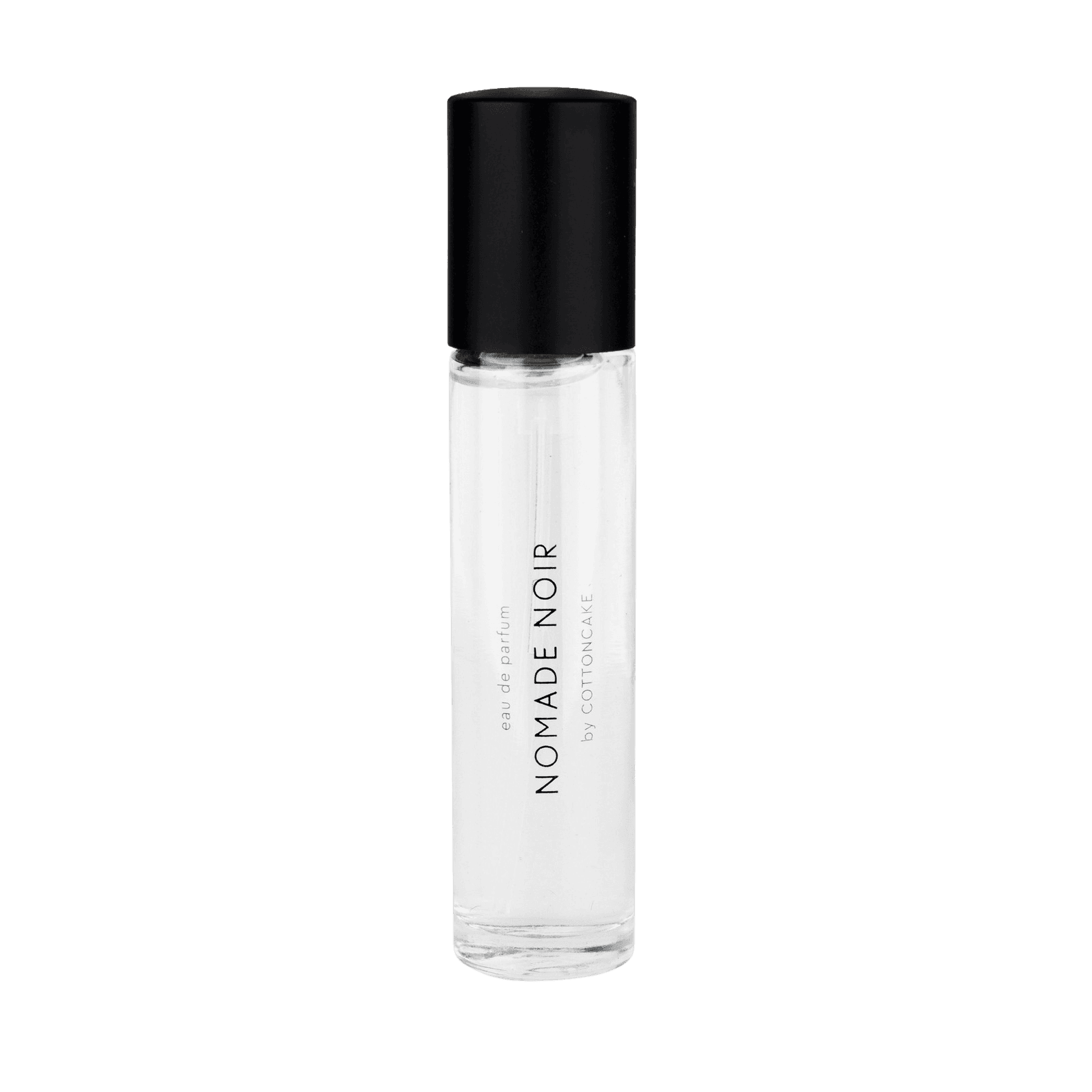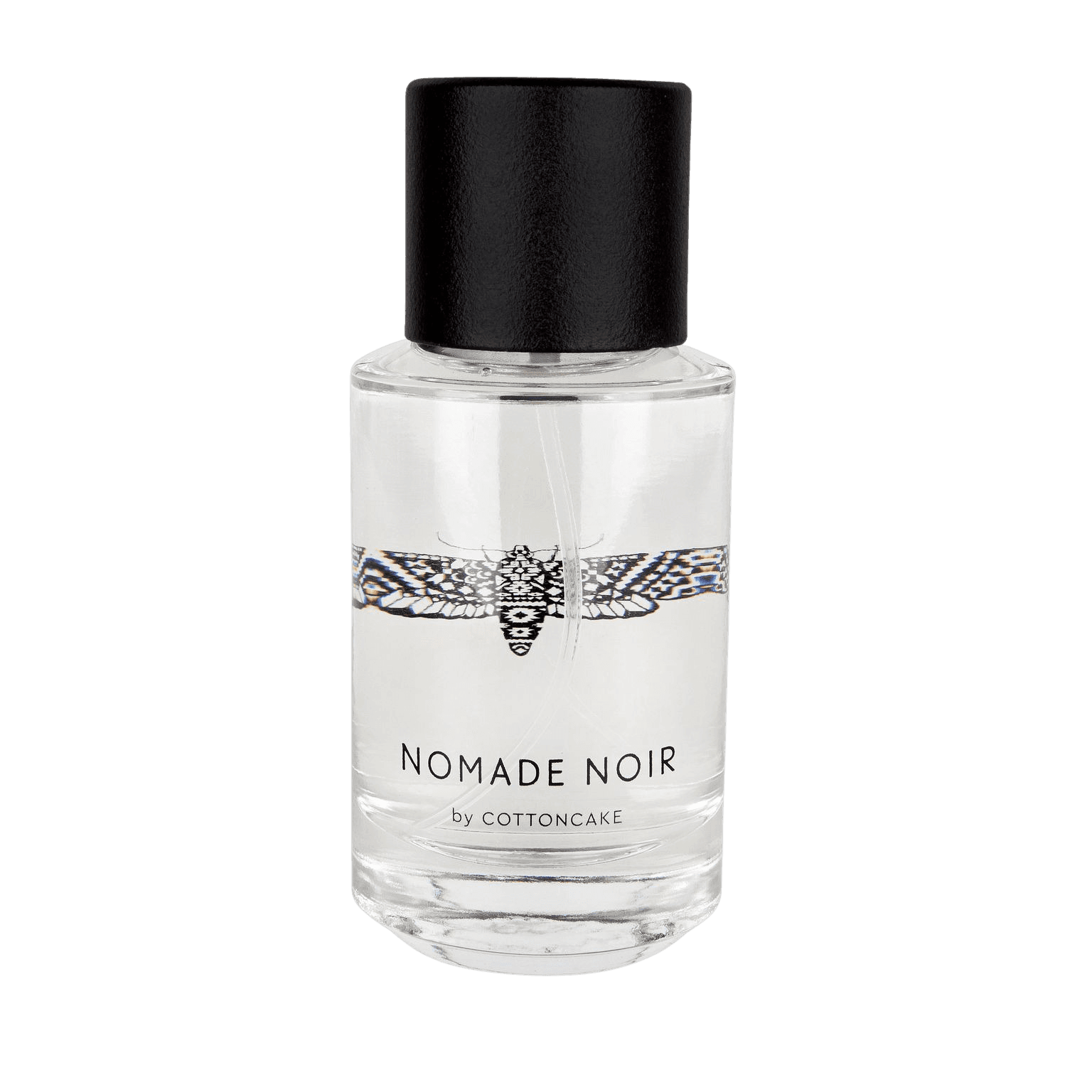 Daily worldwide shipping

Free shipping rates available

Free samples & gift wrapping
Nomade Noir eau de parfum by Cotton Cake is a seductive version of the 1001 nights stories. Dry heat, dark skies, and forbidden desires against the décor of the endless Arabian night. CottonCake combined in Nomade Noir smouldering, mysterious incense with tempting sweet candy. This fragrance invites those who smell it to come closer and will give the wearer a warm and sexy feeling.
Also available as a beautiful scented candle.
Jasmine, Musk, Oudh, Incense, Amber
The Amsterdam concept store CottonCake launched its own fragrance collection in the summer of 2018, consisting of a series of eau de perfumes and candles. With the collection, owners Tessa and Jorinde fulfill their big dream of creating their own products under their own label. The eau de perfumes and candles revolve around five scents that are inspired by the personal dream journeys of Tessa and Jorinde. These scents are then translated into 5 beautiful fragrances by perfume designer Tanja Deurloo
Fragrance family
Gourmand
Gourmand fragrances are sweet, tempting and mouthwatering. Just as much we enjoy eating sweets, perfumers are inspired by the addictive character of the almost edible notes. Gourmand is the collective name for sweet delicacies. Think of chocolate, hazelnut, vanilla, coffee, caramelized sugar, bubblegum or licorice, yummmmm.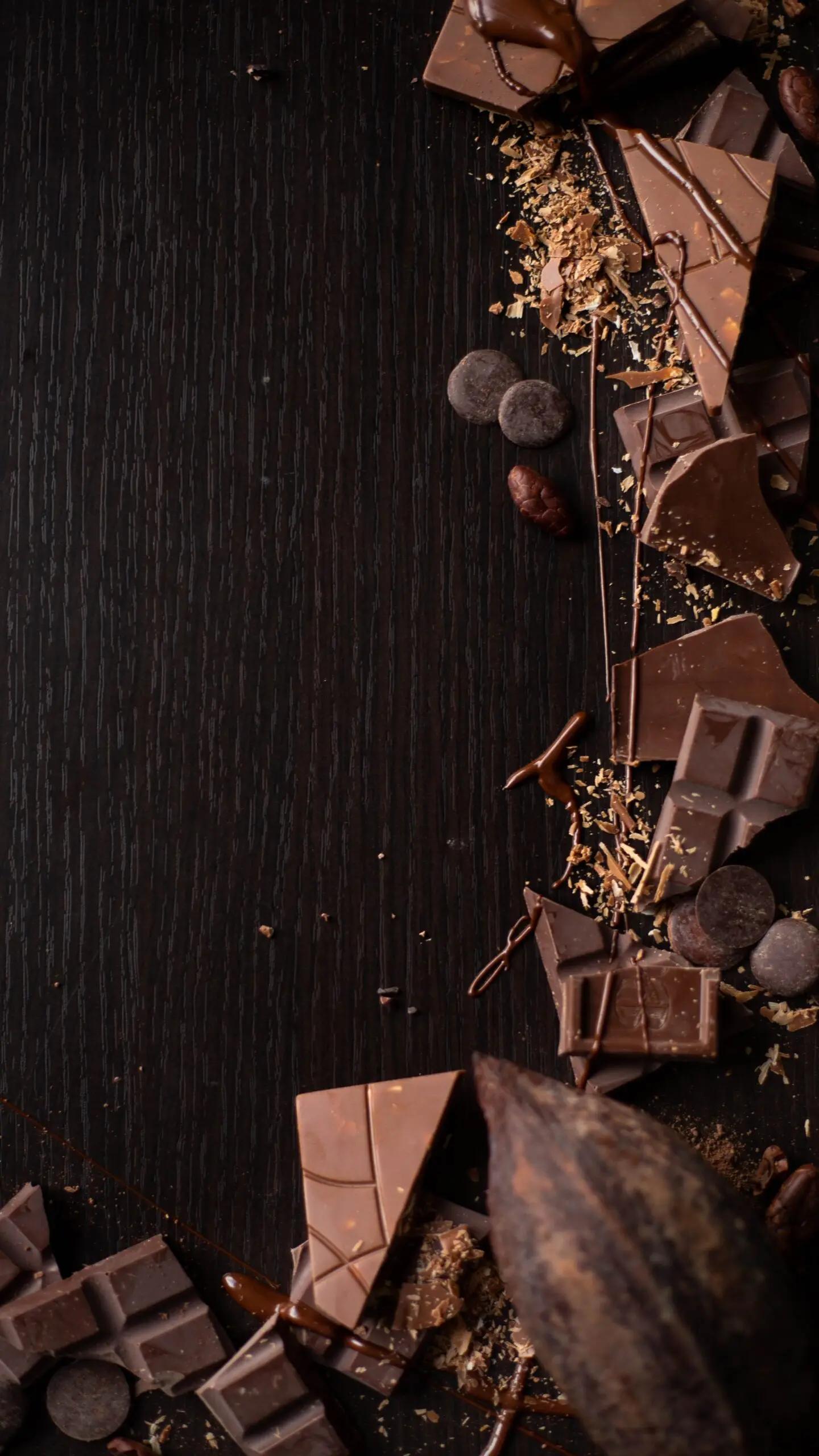 Nomade Noir - eau de parfum
Heerlijke geur
De combinatie van ingrediënten maakt dit parfum uniek. Ik ben er heel blij mee.
Marianna Wassenaar - 2021-12-28
Heerlijk cadeau
Verfijnd. Zacht. Gelaagd. Licht.
Addictive
A very unique scent that keeps me coming for more. I hope this house gets some recognition for such a brave and interesting creation! The longevity is quite good as well.
made in Holland
Heerlijke mysterieuze geur van eigen bodem, past goed bij deze tijd van verlangen naar andere plekken, reizen en ontspanning.
Lilian Van den Aarsen - 2020-05-29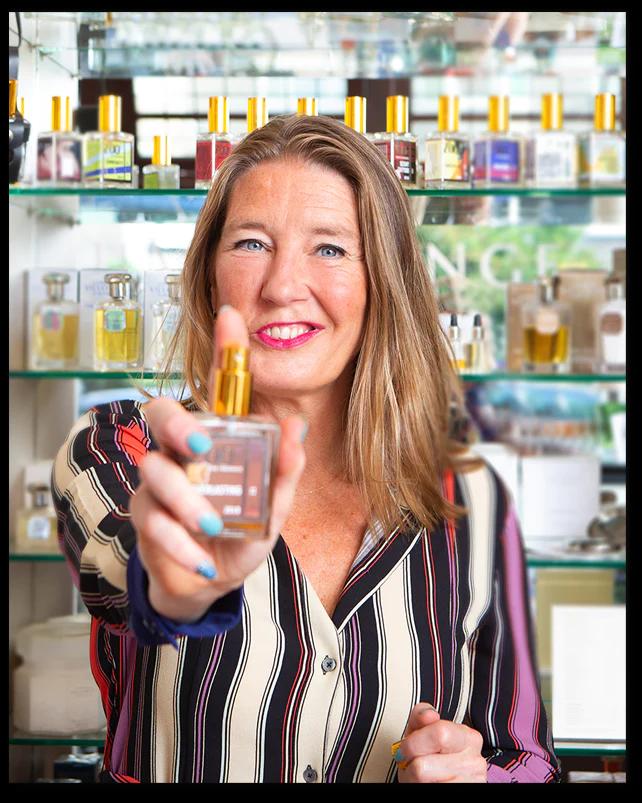 Tanja Deurloo
Tanja Deurloo is a perfume designer and fragrance expert. Fascinated by the senses, Tanja obtained her master's degree in Physical Organic Chemistry at the University of Utrecht. After almost 30 years of working for international companies in fragrances, personal care, food & beverages and chemicals, she decided to chase her dreams: to start her own fragrance company. Annindriya and Perfume Lounge were born in 2007 and 2009 respectively. Added, Tanja created all the fragrances for Salle Privée, a Dutch fashion and perfume brand, and for Kenko, an all-natural skincare and perfume brand.