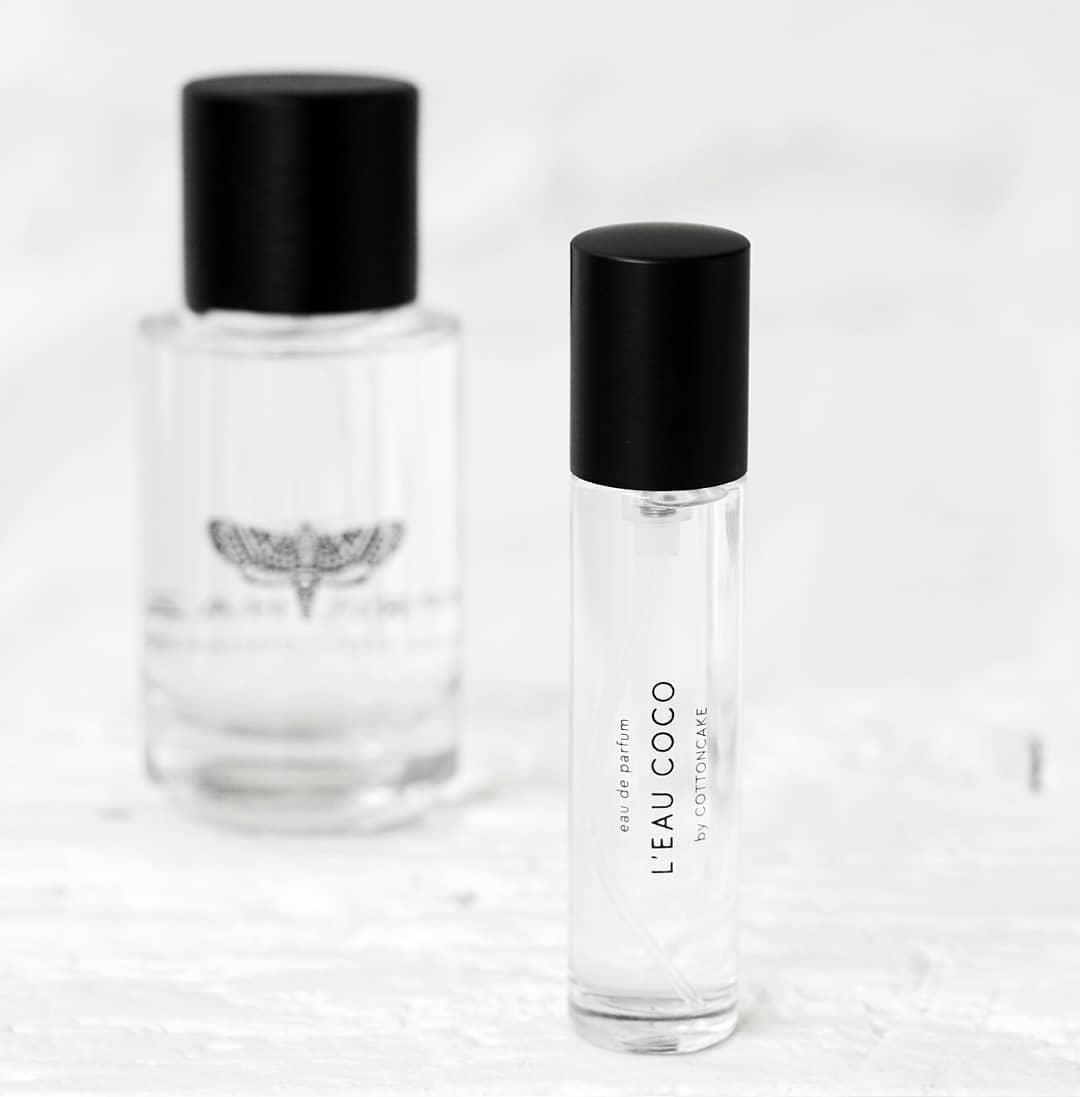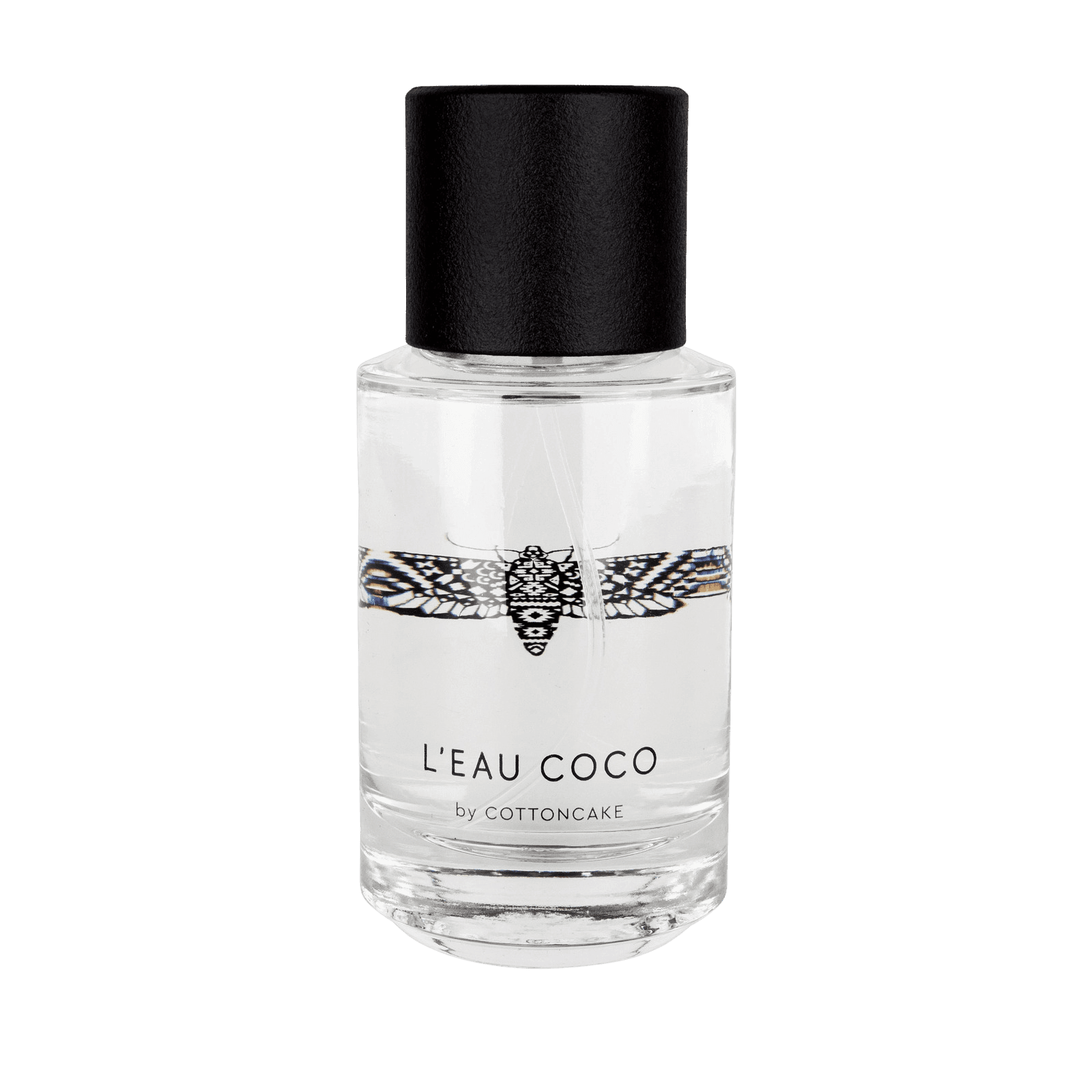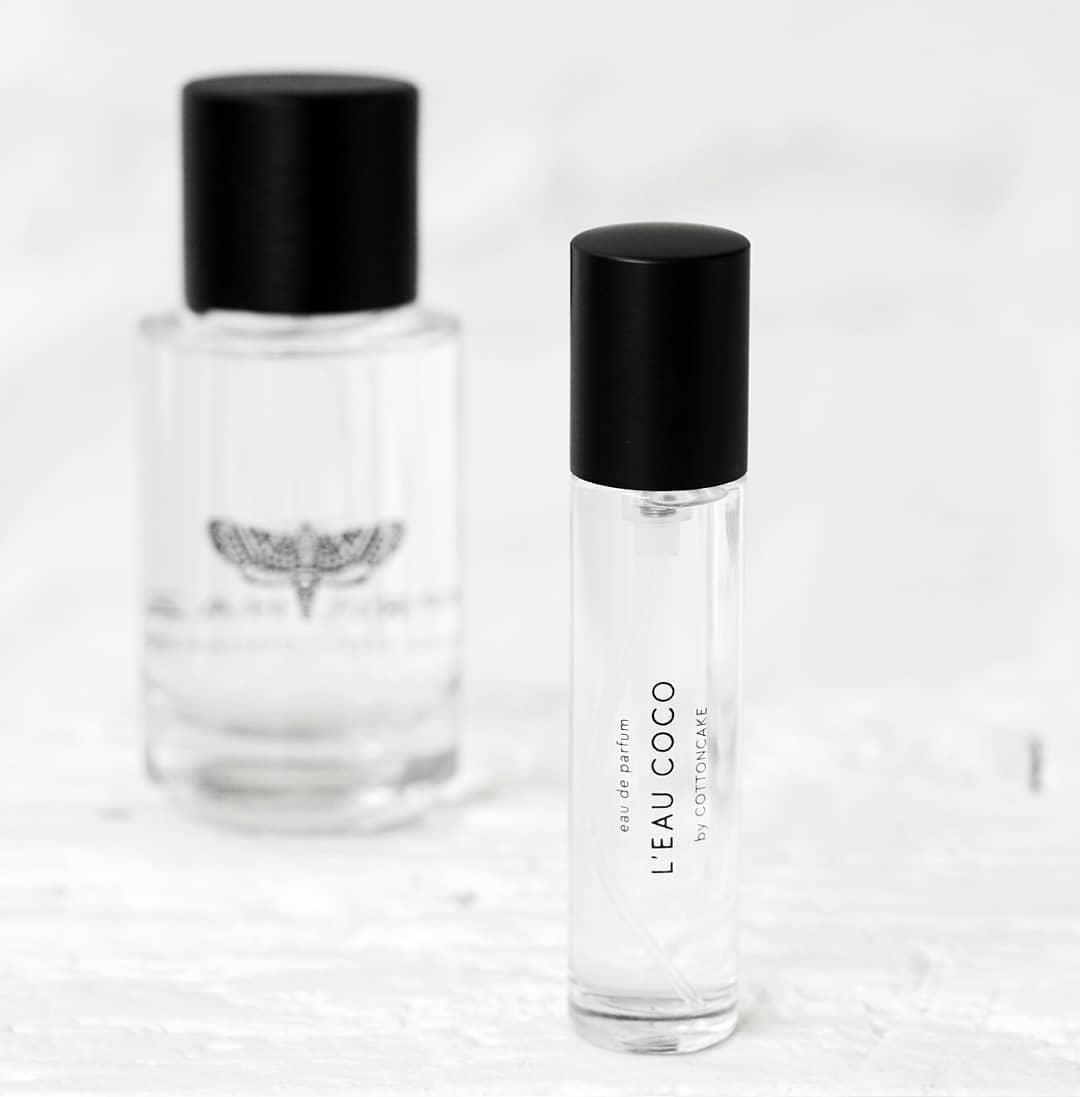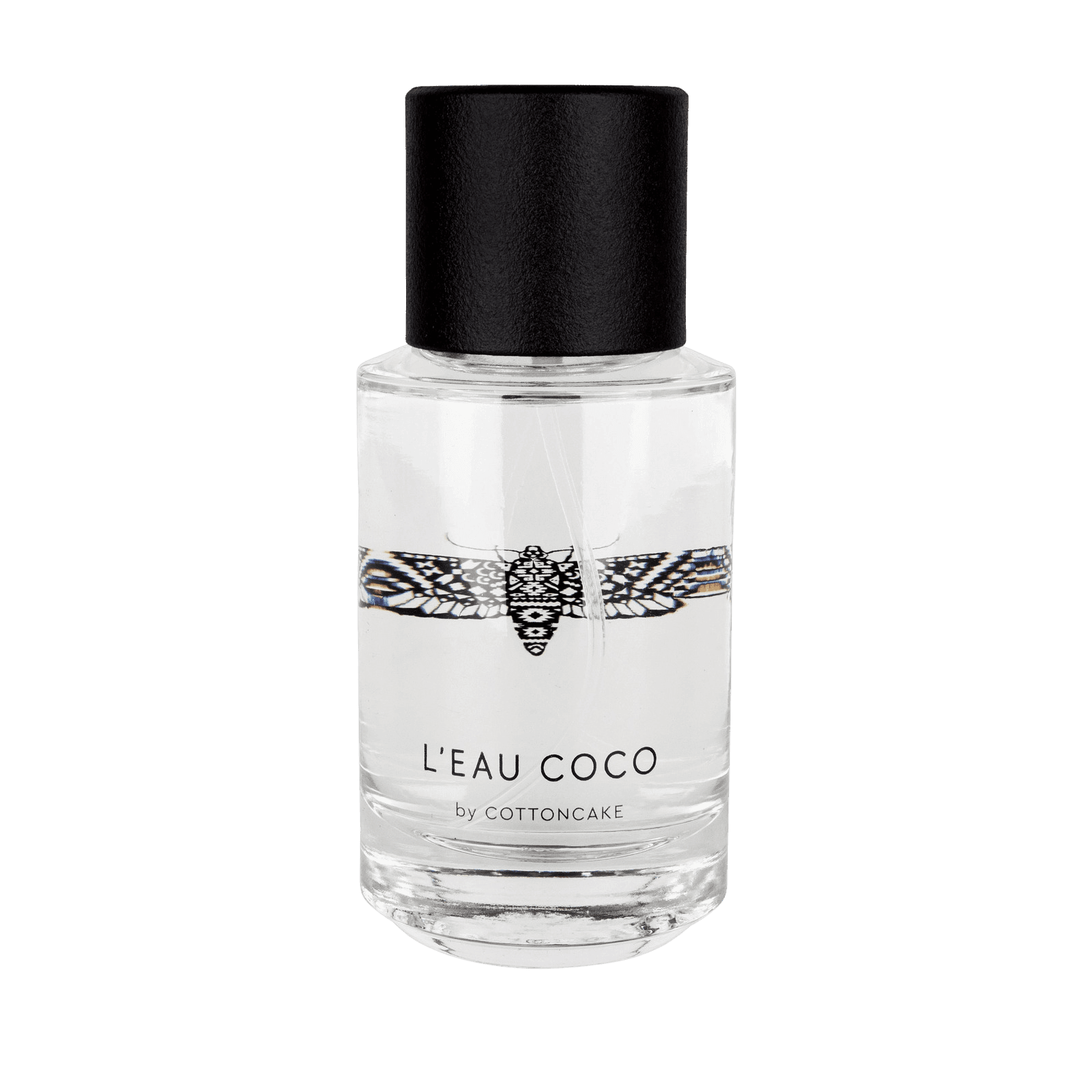 Daily worldwide shipping

Free shipping rates available

Free samples & gift wrapping
L'Eau Coco by CottonCake takes you back to never-ending travels, white sands, salty lips, unlimited time, and endless love.
It's a very optimistic fragrance with a lot of coconuts which is deepened by Cuban jasmine and green palm leaves. The ultimate get-away fragrance, even if you're bound at home, this perfume will lift your spirits.
Jasmine, Coconut, Orchid, Palm leaf
The Amsterdam concept store CottonCake launched its own fragrance collection in the summer of 2018, consisting of a series of eau de perfumes and candles. With the collection, owners Tessa and Jorinde fulfill their big dream of creating their own products under their own label. The eau de perfumes and candles revolve around five scents that are inspired by the personal dream journeys of Tessa and Jorinde. These scents are then translated into 5 beautiful fragrances by perfume designer Tanja Deurloo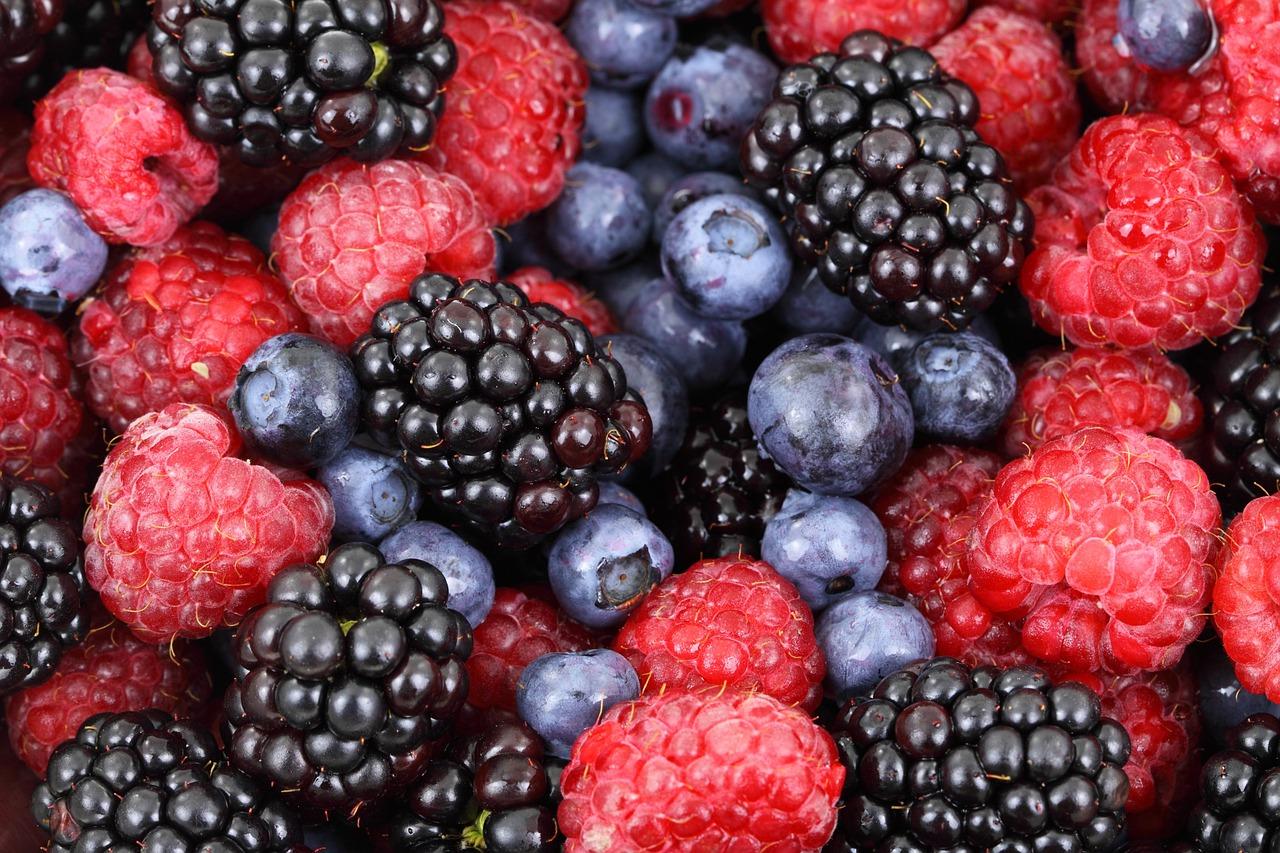 Fragrance family
Fruity
Fruity fragrances are juicy, colorful and spark joy. Smell the sweet delights of apples, pears, strawberries and cherries... You can almost taste the sugar mangos and juicy lychees in this olfactive family!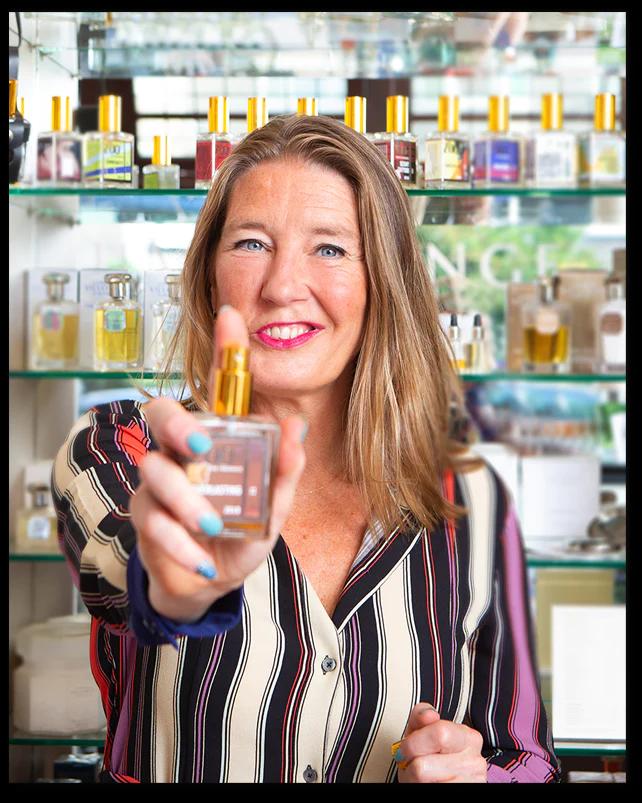 Tanja Deurloo
Tanja Deurloo is a perfume designer and fragrance expert. Fascinated by the senses, Tanja obtained her master's degree in Physical Organic Chemistry at the University of Utrecht. After almost 30 years of working for international companies in fragrances, personal care, food & beverages and chemicals, she decided to chase her dreams: to start her own fragrance company. Annindriya and Perfume Lounge were born in 2007 and 2009 respectively. Added, Tanja created all the fragrances for Salle Privée, a Dutch fashion and perfume brand, and for Kenko, an all-natural skincare and perfume brand.